"Hail, hail to Michigan, the leaders and best." If you walk around campus on a Saturday morning during football season, you are bound to hear this chant incessantly. Not only is it part of the Michigan fight song, the chant reflects the university's culture. Michigan students pride themselves in going hard in and outside of the classroom. Prepare to be swallowed up in a sea of maize and blue as students display their fierce school spirit with cheers of "GO BLUE!"
Just 30 minutes away from the Motor City – Detroit, Ann Arbor houses one of the greatest schools in the country. Claire Pritchett from Modern Family perfectly described the perception at U of M: "You know those people who make you feel smart from just being near them?" That's us.
The Vibe: Classic Big Ten School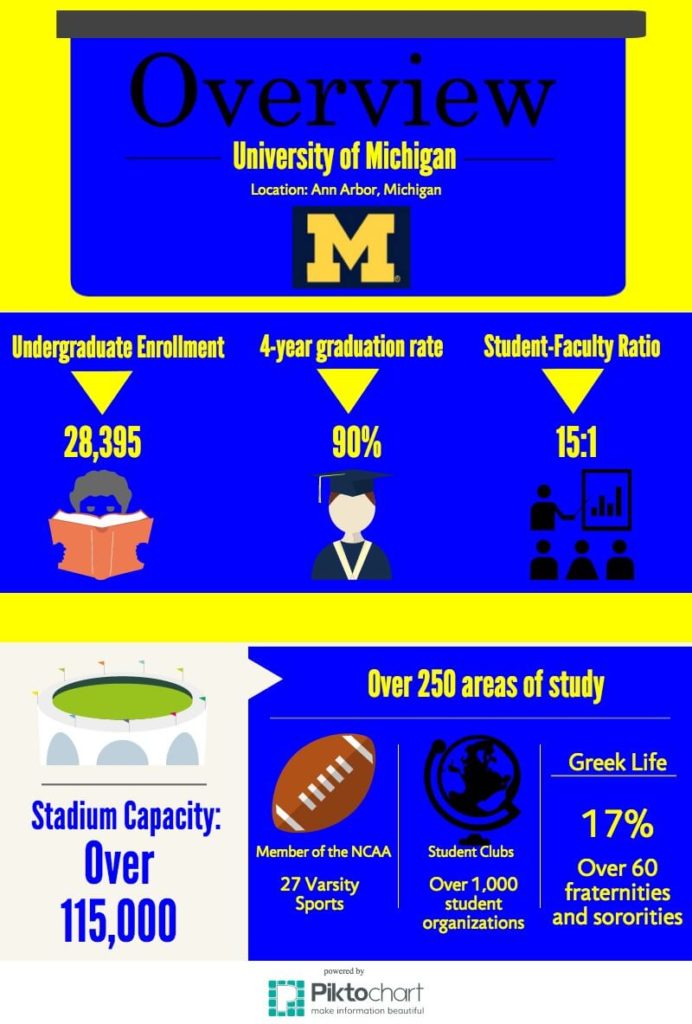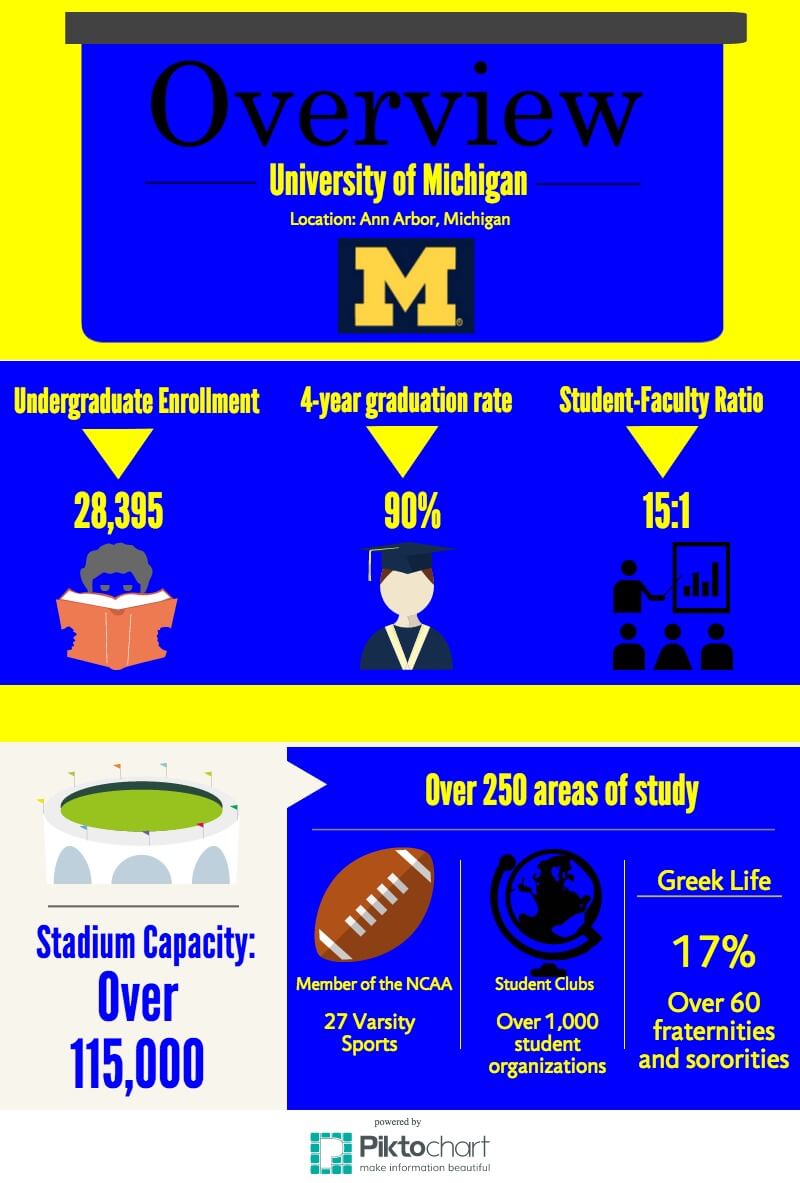 Top 7 Things The University of Michigan is known for:
1. Insane football games
The Wolverines have more wins than any other college football team. Combined with the largest stadium in the country, the sheer mass of screaming fans will astound you.
2. Cheesy bread
Every Thursday night after the bar, you can't beat Pizza House's cheesy bread. The ridiculous amount of cheese and dipping sauces take the "drunchies" to the next level.
3. Harsh winters
Michigan winters seem to be getting worse and worse, though there's probably only been one snow day since 1972. As I'm writing, it's 6 below zero.
4. Downtown
Ann Arbor offers college students one of the best downtown scenes out there. There are incredible restaurants and fun bars to go to almost every night. Whether you're in the mood to dance to salsa music while sipping Margaritas, or relax at a musky whiskey bar, Ann Arbor has it all. I'm a senior, and I'm still not even close to trying every place.
5. Hash Bash
The first day in April, smoking weed is legal. Not really, but police just choose to ignore the hippies who flock to campus from all over for Hash Bash. You can even find street vendors selling various marijuana products.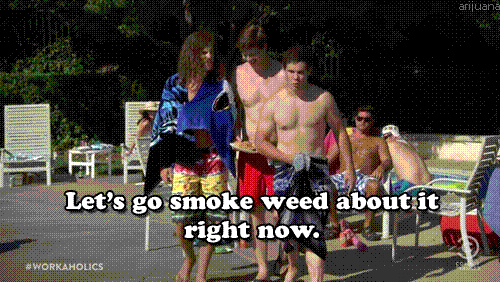 6. Anti-abortion rants in the middle of campus
In the fall, you can almost always find a street preacher condemning students to hell for one topic or another. Students love to circle around and listen for a while and some even start shouting responses.
7. Gerald Ford
The 38th President of the United States was a student and football player. And now there is even the Ford School of Public Policy.
Estimated budget per semester (including tuition, housing and other expenses):
In-State: $27,000
Out-of-State: $56,000
Average financial aid package: $14,000
Top 3 Majors:
1. Psychology
2. Economics
3. Political Science
Bragging Rights:
Getting in:
ACT: 28-32
SAT Math: 650-760
SAT Reading: 610-700
Selectivity: 33% of students admitted
What's important: While it may be helpful to have extracurricular activities on your resume, that's all background music. Michigan is all about academics. If your ACT and GPA aren't on point, there's a slim chance you'll get in. Get your act together junior year of high school and study hard.