What's your major? College students answer this million-dollar question at least 10 times a week. Whether asked by a peer, the hottie at the bar, a professor or a grad school app, the answer defines students in one way or another. When declaring a major, students also decide how much money they'll make once they graduate, how easily they'll find a job and how many job-hungry graduates they'll be competing against. Thousands of students declare these 25 majors in hopes of landing their dream job after graduation and making a living–that's why we're in college right?
You entered college and literally every subject from literature to biological sciences fascinated you. Even though this broad major allows you to focus on one career path, liberal arts and sciences majors have the opportunity to get a job in a variety of fields such as marketing, editing, business or government. However, the job market for majors in liberal arts and sciences appears low. That doesn't stop students from claiming it as their major though; the average yearly grads come out to be a whopping 99,677. They don't really brag about their starting salaries of $36,000 either, but if they decide to concentrate in economics they could be bringing home the bacon as an economist for $130,000 a year. Plus in 2015, there were around 19,000 economist. Go broad or go home!
Most people imagine Tim Gunn bossing around fashion designers when they think of majoring in the retail or fashion industry. While a retail merchandise major's future probably won't include Project Runway, they have opportunities to work as a purchasing agent, purchasing manager, wholesale buyer or procurement specialist. As a buyer and purchasing agent, retail majors can make up to about 73,000 a year. Depending on where the fashionistas/os starts their career (anything from a manager at a department store to a merchandise planner), they're looking at a starting salary between $26,000 and $48,348. "One of the biggest benefits of majoring in retail merchandising is that it's unlike any other [program]," recent Florida State University graduate Sydney Reilly said. "The classes and lessons are tailored to the industry, which provides students with an upper hand when compared to other possible candidates for the job." The major is far from broad and very job specific, which is also beneficial to both the employer and recent graduates.
https://www.youtube.com/watch?v=A141c-IF1pg
Ever try to go a day without using some form of communication? Didn't think so. With a degree in communication and media studies, graduates go into fields like advertising, public relations, broadcast media, journalism and copywriting. This broad field usually offers around $37,000 as a starting salary, but in one of the highest-paying jobs as senior account exec you could make up to $105,093 a year. Even though the starting salary may still have communication grads binging on ramen after college, about 52,500 students choose to graduate in communication and media studies a year. A little heavy competition never hurts.
Can't we all just get along? By "we" I mean countries. Hopefully you'll learn world peace is possible in your studies. While you'll be thinking critically and debating on the Kyoto Protocol or the Treaty of Versailles, just keep your eyes on the prize. The prize being your starting salary of $38,000. Alright, not a huge reward, but what about up to $121,000 years down the road? Yep, international relations majors who find an occupation in product marketing management basically win the huge stuffed animal at the carnival. You may not be analyzing how WWIII has affected international economics in 2025, but you'll find your way to China and learn how an agency's product could boom there.
Cue the music! Haven't you always wanted to shout that in a studio or at an orchestra rehearsal? An average number of 16,775 music graduates have the chance to whether they find themselves directing a music ensemble, sitting in an orchestra pit clutching their cello or sitting behind a glass window peering at an up-and-coming rock band in a studio. "A lot of the jobs in the music industry are difficult to get into and require only a few amount of employees. An advantage of working and majoring in music is being able to be artistic and creative to create sounds and songs used for everyday purposes. There's something satisfying about being credited for creating a piece of art that others can see or hear," Full Sail University recording arts alumnus Jack Streets said. Even though you might need to pull some strings to make it in the music industry, there were about 82,100 jobs available to music directors in 2014. A recent graduate may start at $36,850 per year, but they can later toot their own horn as a music producer when their salary reaches $117k.
Bad boys, bad boys. This song probably plays in your head when you think about a degree in criminal justice. Although most people think of law enforcement as one of the more well-known jobs to get into, criminal justice majors also have the opportunity to land a job as a psychologist, lawyer or public administrator. Many college students see the value in criminal justice because the average number of graduates per year is 64,154. Depending on what line of work these law savvy students get into, the average starting salary for criminal justice graduates is about $35,000. Ever wonder what those suave detectives make on Law & Order? Well, Detective Benson probably earns about $107,000 a year at most. Duh-dun-dun.
Smell that? That's the musky, yet comforting smell of a ol' book. If you're an English language and literature major, you know this delightful smell very well. Besides relishing the feeling of holding a brand new book in your hand, actually reading serves as a beloved pastime too. English language and literature majors may take classes where they just solely read, write and think critically about literature and the world in which it flourishes, but they actually get paid to do their hobby post graduation. In 2014, there were about 52,000 jobs available for book and English loving graduates if they wanted to go into technical writing. Occupations for these majors appear near and far in fields like publishing, journalism, teaching, web content development and also public relations. The average starting salary is about $36,000, but the big bucks can be found in technical writing where professionals make around $81,258 at best.
You like dirt, and dirt likes you. With a major in geological and earth sciences get ready to be one with nature as you study soil, natural disasters, energy sources and minerals while also conducting experiments and analyzing data. The average starting salary of $44,059 for geology majors isn't too shabby, but they also have the chance to rake in an average salary of about $80,000 a year as a project geologist. If you're really counting on those six figures, you may want to count more on landing a job once you graduate in geology and earth sciences. Geologist and earth sciences probably weren't slaving over job applications for too long considering there were about 94,000 of them in 2014. Looks like the earth isn't going anywhere anytime soon and neither are geologists and environmental scientists.
https://www.youtube.com/watch?v=qsEKBHruoEM
An old wise man once said "Man is by nature a political animal." If you know who said this, you're probably studying political science and government, or maybe you're just really into reading Aristotle. Along with other students studying the historical and social aspects of politics and government, chances are you'll earn around $38,694 when you initially land on Capitol Hill–or wherever you want to work. When you can't wrap your head around becoming the next Obama or Bush (aren't there enough already?), consider finding your niche in political consulting, lobbying or perhaps teaching. A career in intelligence analysis seems to be one of the highest paying and probably most badass jobs you can get from a political science degree. Intelligence analysts investigate security threats for up to $102,802 a year–keeping your country's people safe sounds like a noble and rewarding gig.
Ah, the study of life. Biology majors learn, experiment and research all life forms like humans, animals and insects and then make their way into the field to become anything from a science technician to a forensic scientist. Considering bio majors go into the world with endless possibilities, their respective salaries range larger than any ocean they may study. If a bio graduate decides to be a high school teacher, he or she is looking at a median salary of about 45,000; however, they could also become a quality assurance director and make up to $152,100 a year. According to a study done by the U.S. Bureau of Labor Statistics, quality assurance directors are an emerging and evolving occupation. The life of a bio graduate is looking pretty awesome right about now.
https://www.youtube.com/watch?v=HVZQH4dLDXY
Newsflash: the world needs journalists. Journalists are expected to inform their readers about what's going on around the globe whether writing for print, online, broadcast, radio or even social media. "I wanted to major in journalism because correspondence is necessary for human rights, policy formation and reform as well as educating the global public about forgotten perspectives," University of Florida alumna Chelsea Grinstead said. According to U.S. Bureau of Labor Statistics, the number of reporters and correspondents in May 2015 was 41,050. If you strive to produce breaking news stories or see yourself gripping a microphone to a source's face, your chances for employment are pretty good. However, be prepared to work your way up the ladder to make a decent salary. Most journalism grads' starting salary falls close to $35,000. It's livable, but make sure you save up for a snazzy voice recorder for when you conduct your groundbreaking interviews.
Where would businesses and organizations be without money and a little financial planning? Probably non-existent. That's where finance majors come in. Finance and financial management graduates know how to manage and manipulate an organization's money to budget and plan for monetary prosperity. Good thing they have those skills because they have to manage their own big bucks once they start making close to $45,000 for the first few years. Get six figures by landing a job as an actuary and you could be looking at around $134,000 per year. "Every business, from non-profits to hospitals, has a need for some type of financial role," recent University of Florida alumna Nicole Horton said. "I specifically was searching for a job in the financial industry and received offers in several different finance positions. If you are a well-rounded student, perform well in classes, are a leader on campus and actively make a positive impact in your community, I'm confident you will have many options to choose from."
If you see yourself helping others for pay in your future, post-grad life is looking pretty bright as a social worker. According to the U.S. Bureau of Labor Statistics, employment for social workers is expected to grow 12 percent from 2014 to 2024, which is way faster than most occupations. "Four months after I graduated I found the job at Tampa General Hospital, and they called me almost immediately after I applied," FSU alumna Madeline Micheau said. "A lot of open positions required a high level of experience/credentials I did not qualify for at the time. The application process was extremely stressful, and I thought there was no point in applying because I felt like I did not qualify for the job due to my lack of experience." Although the field shows heavy competition, the average number of jobs available for social work in 2015 was 155,590, while the average number of grads was 20,478.
Money is your thing. You think interest rates are interesting, and the financial status of the U.S. is one of your favorite conversation topics. Hello, econ major. Luckily your passions will go a long way for your bank account because econ majors' average starting salaries are $45,866. Want to bump that number up to $146,168? Become a portfolio manager and you could be sitting pretty as a legitimate client-based investment advisor. The job outlook for econ majors also looks pretty solid; in 2014 there were 21,500 economists. "The job search was actually a smoother process than I had expected it to be," FSU alumna Soukaina Tahi said. "I researched a few potential employers, including FDIC, Liberty Mutual and Raymond James. I ended up getting an interview at Liberty Mutual and was hired prior to graduating."
What a time to be a psychologist! According to the U.S. Bureau of Labor Statistics, the job outlook for psychologists will see a 19 percent growth between 2014 and 2024. That's Tasmanian Devil speed. Turns out, the numbers don't lie; in 2014, there were 173,900 practicing psychologists. While psychologists can't really put a price tag on helping clients, they don't earn a huge salary to begin with. In 2015 the median pay for psychologists weighed in at $72,580; however, most only start at an average of $35,000 a year. To really cash in on their observation and interpretation skill set, psychology majors usually receive their doctoral degree and get a license to run a private practice. Study the Oedipus complex at top-ranking psych schools like UCLA and Northwestern and you'll be the next Freud in no time.
You sit at a clear desk on a bouncy-ball chair surrounded by a mod and stylish office full of creative, witty colleagues who are all trying to brainstorm a jingle for a car commercial. You probably majored in advertising. You may have a fresh mind of your own, but in 2014 an average number of 225,200 people also found themselves with creative ideas coming out their ears. While ad majors study the best sales strategies at perhaps one of the top schools for advertising like University of Florida or University of Illinois-Urbana, their starting salary will probably fall somewhere around $35,000. However, make it to Marketing Director one day and you could be hauling in around $145,256 at most.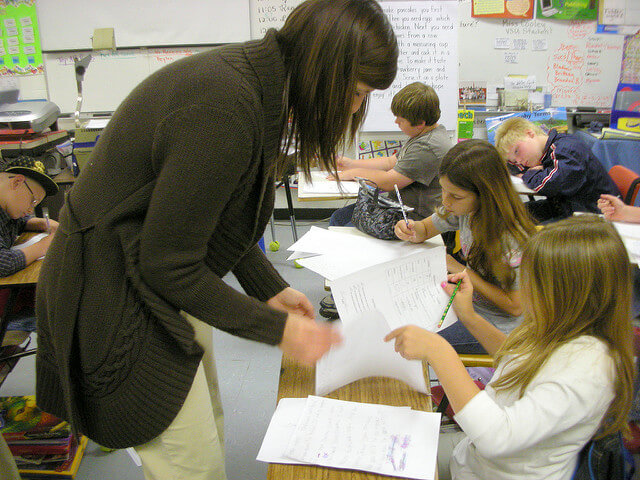 Teachers: the only people who graduate college just to stay in school. However, teachers can also take other directions such as writing, private tutoring, policy analysts and corporate strategists. The world is your oyster, you just need to find your pearl (or five)–and then sell it because your starting salary of $35,000 will be nothing to write home about. On the bright side, the number of jobs available for principals in 2014 (240,000) outweigh the yearly average number of education grads (106,282). "My mother is a teacher, and I still visit my old teachers at my elementary school, so I am friends with people who might help find me job opportunities at schools," Florida State University education senior Sammie Lowe said. "I don't want to count on other people to help me find a job, but it is comforting knowing that I have people who can let me know if their school is hiring and send me in the right direction." Get ready for grading papers, holiday crafts, making times table worksheets and lots of cubbies–it's the first day of school!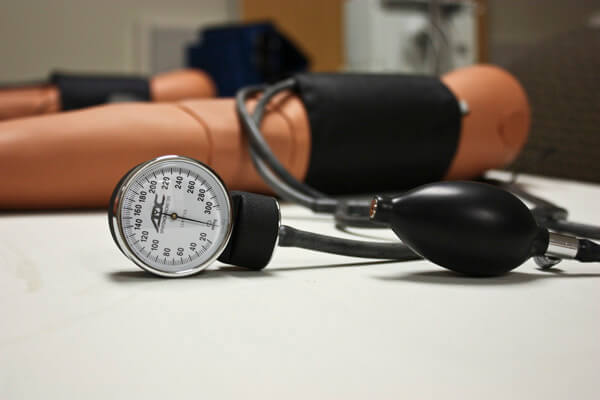 It's a beautiful day to be a nursing major. Instead of wishing you were McDreamy on Grey's Anatomy, just go to school for nursing and save lives on the daily. Once you get into your college's nursing program, prepare yourself for a lot of studies in scientific information and ethics in the medical field. "There's so much you can do with a nursing degree [like] bedside nursing, management, teaching, etc. [Nursing] gives you a lot of options if you don't want to work in a hospital or advance your degree" Ohio University nursing alumna Katie McCullough said. "It's so rewarding, and making connections with your patients is one of the greatest things. With that though comes great sadness when…things happen that you wish you could change, but you can't." The nursing field typically offers graduates a starting salary of about $53,000, but slicking on those gloves won't be a problem considering there were over 39,000 certified nurse anesthetists in 2015.

Congratulations, you just won trivia night. Again. For the third week in a row. Is this you? Then claim yourself a proud history major, kid. However, there is good and bad news to majoring in history. While there were more jobs available in 2014 (962,820) for history buffs working in secondary schools than most majors on this list, they compete for a starting salary of almost $37,000 with a lot of other scholars who love writing papers about America's influence in WWII. History graduates may be charging their way through the job market with bayonets to become anything from a high school teacher to an account manager for an organization like the New York Historical Society.
Marketing majors learn market research, media planning, PR, product pricing and even community involvement in addition to advertising. This makes marketing majors extremely attractive to employers (similar to the products they may research). In 2014, the average number of jobs in marketing was 225,200. Do we even need to sell you on this degree from here? Marketing majors average starting salaries usually fall around 39,588, and one of the highest-paying jobs in marketing appears to be an international marketing major who make about $120,751 at most per year.
Side effects, dosage, prescriptions–we're talkin' pharmacy lingo here. Pharmacists prove as one of the highest paying professionals in the world today, but the job is no walk in the park. They know every single kind and type of medication, how certain pills react with one another and are well read on laws and regulations regarding prescriptions and medications. That is a lot of head space to reserve, but pharmacist's' median salary of $108,267 is well worth it. A typical pharmacist works in pharmacies, drug stores, hospitals and even grocery stores. In 2015, there were 295,620 jobs available to pharmacy grads. Is it too late to switch majors?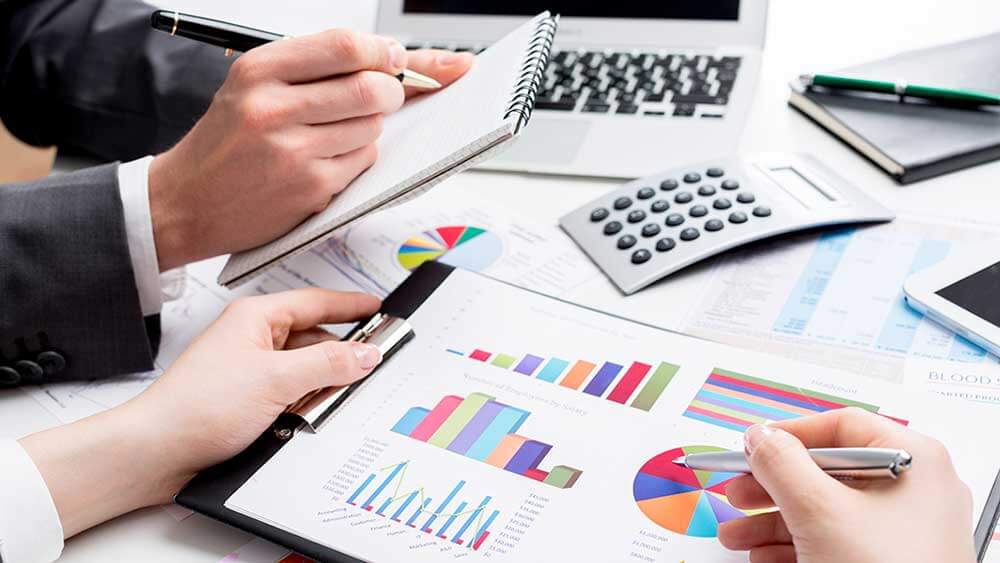 If you're an accounting major, you can definitely account on finding work after college. Bet you never heard that one before. The number of jobs available to accounting majors in 2014 was 1,332,700 (that's higher than any major on this list, btw). Accounting majors will probably count or financially analyze their starting salaries at about $44,000, but it won't be long until they make at least $75,109 a year. Typically, the highest-paid accounting graduates are internal auditing managers who can make about $119,360. Money and large numbers will never be out of your sight.
https://www.youtube.com/watch?v=8Fh3P5Z5qiE
So you think you can be an engineer? You may be knees deep in calculus and science homework, but you'll be waist deep in money when you graduate. The average starting salary for engineer majors falls around $58,000. As one of the highest paid engineers, petroleum engineers earn between $61,502 and $165,452 a year. All that chemistry is worth it for six beautiful figures. Maybe you don't want to work exclusively with that energy resource. Lucky for you, in 2015 there were about 34,000 jobs available in chemical engineering specifically. And who wouldn't want to hire an engineer? Engineering graduates receive the opportunity to work with specific materials, in forestry, aerospace, construction and even robotics. Just don't forget us when you're famous for building the next generation of robots.
Whether you're hooked on your phone or laptop, computer science is the only reason you're able to read this guide. Thanks, CS majors. We owe our technology addictions all to you. Aside from web developers totally rocking the internet, a degree in computer science compares to holding a pot of gold these days. In 2014, the average number of jobs available to computer science majors who wanted to be IT systems managers was 348,500. On top of that, computer scientists' starting salaries of $53,834 is also on par with a Leprechaun's pot of gold. Wish you paid more attention in high school calculus now? Computer science typically allows students to choose concentrations like computer programming or computer software and applications. Massachusetts Institute of Technology and Stanford hold high rankings in their computer science programs.
Being wanted feels good, doesn't it? After graduating in business administration and management, you'll know the feeling well because employers tug at you grads left and right. With about 154,000 business admin graduates per year and around 377,000 jobs available to them, the major serves as one of the most popular and most employable majors out there. Graduates often go into finance management, human resource management, advertising and marketing or even become top executives of Fortune 500 companies. Business admin and management majors' starting salary usually weighs in around $41,000, but a career as an information technology director may have them banking up to $155,000 a year. Acting as a strong, charismatic leader in a business or management setting literally pays off.