Have you ever dreamed of kicking some serious ass the way Annalise Keating does on How to Get Away with Murder, only you're not sure you want to be a lawyer? Maybe you'd rather use the law to help people in ways that don't involve yelling in a courtroom. If so, the law, societies and justice major might be perfect for you. It has tons of career opportunities so you don't have to worry about being stuck at your part-time job forever.
What You'll Be Doing: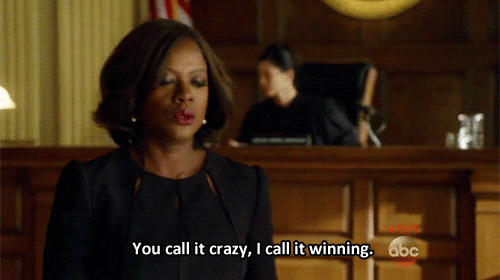 Majoring in LSJ isn't just reading about laws. Instead, it's more about their impact on society. You'll analyze difficult and confusing documents to learn how a law on paper affects people in real life. You know the huge stacks of books in a law library? Yeah, they aren't meant to sit there collecting dust. As an LSJ major, you'll spend a lot of time taking classes in different subjects such as political science, sociology or anthropology. You'll learn how to think about laws from different perspectives and write lots of research papers. So if writing's your thing, you'll fit right in. Most importantly, you'll develop skills for communicating with people from different backgrounds. Despite its name, LSJ is a flexible major that's not restricted to pre-law students. Anyone who wants to save the world using the law as their superpower is welcome.
Upsides: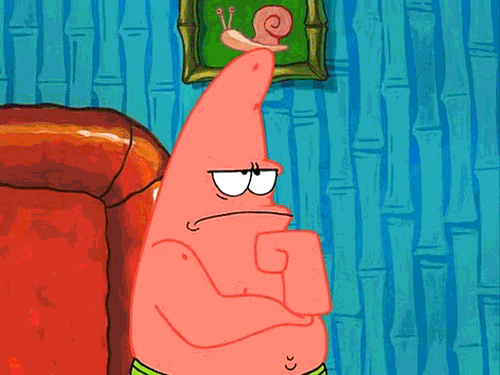 1. "For me, the best part of LSJ was that every class was almost totally intersectional. Race-based classes always incorporated gender studies, my environmental classes always analyzed issues of race and income inequality and the women's rights courses always had a racial component. As a direct result of my course work, my persuasive writing skills developed very well."- Maddie Brown, University of Washington class of 2015, Juris Doctorate candidate.
2. "The thing I appreciate most about the major is that given the complex array of topics, there was often no black and white answer. Typically the grey area was what we were working with. I loved challenging my own thinking and ideas, which every single class forced me to do. I was able to develop invaluable critical thinking skills as a result."- Laura Dietz, University of Washington class of 2014, Legal Assistant at Amazon on the Amazon Web Services team.
3. "LSJ is interdisciplinary, so students can take classes from people trained in geography, psychology, political science and anthropology. They get a very broad experience, and the subject matter is very interesting [so] students generally enjoy the coursework. LSJ does a good job of helping develop important skills like reading complex texts, holding conflicting ideas and trying to resolve them [and] encourages them to develop the capacity to create complex arguments and the ability to express themselves clearly."- Steven Herbert, Professor of Law, Societies and Justice at UW, Ph.D. at UCLA class of 1995.
Downsides: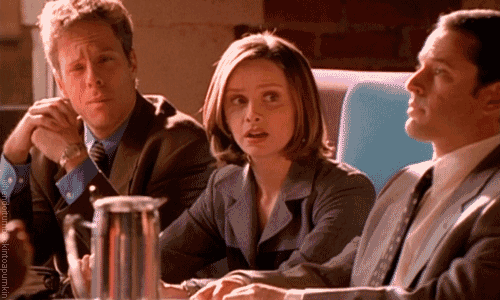 1. "The skills I've learned in LSJ haven't translated exactly to the law school format. The format of many LSJ classes really calls for you to feel empathy in response to social justice issues, whereas law school tries to force students to be strictly analytical and unemotional, so the transition has not been seamless."- Maddie Brown, University of Washington class of 2015, Juris Doctorate candidate.
2. "When I was trying to find my first job after graduating from college, most employers didn't know what LSJ was and even after explaining what it was, the employers will oftentimes think LSJ is a pre-law major (which it totally is not). It also took me some time to figure out what I really wanted to do as a career because LSJ is not a field of study that prepares you for a certain professional path like business or engineering."- Nicky Choi, University of Washington class of 2015, Data Support Specialist Contractor with the Office of Head Start in downtown Seattle.
3. "I think one of downsides might be that the classes were kind of heavy in terms of workload. Many LSJ classes that I have taken required us to read course packs and books. The length of the readings could be a lot for a short period of time and some of them could be very dry."- Mandy,* University of Washington class of 2015, previous Documents Manager at Channel Foundation.
Career Opportunities: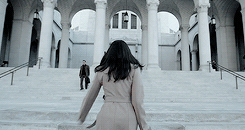 1. Legal Assistant
Legal assistants, also called paralegals, are responsible for providing support to lawyers in whatever they may need to represent clients. You don't need law school to be a legal assistant, perfect for those who might not want to do so. According to the Bureau of Labor Statistics, a legal assistant may draft a contract, take notes, write reports, gather evidence for a case, do legal research to support arguments the lawyer will use in court or interview potential clients and/or witnesses. As the courtroom's Nancy Drew, you'll basically be the one with the most power since you're doing so much for the lawyer. What a killer job title.
2. Attorney
As an attorney, you'll be mostly responsible for representing clients in civil and criminal cases. Yes, yelling in a courtroom might be part of that. To prepare, you'll do lots of research for cases and need excellent problem solving skills. You'll also need to get into law school. An attorney can specialize in a certain area; you could become an environmental lawyer if the idea of murder trials doesn't sound too appealing. Your excellent communication skills will definitely be put to use to help people. The pay's not too bad either, which is always a plus.
3. Donor Relations Coordinator
If you're a people person, consider a job as a Donor Relations Coordinator, working for mostly nonprofits. You will play a large role in fundraising efforts, planning events (like galas – it'll be like stepping into an episode of Gossip Girl), maintaining relationships with donors and overseeing projects. Donor Relations Coordinators will help the company build lasting relationships with donors so that they can give back to the community in stronger ways. So you'll literally be making the world a better place. Totally bragworthy, especially at Thanksgiving when your great aunt Agnes keeps asking when you'll finally get married.
4. Public Policy Associate
Why not put your awesome analytical and writing skills to some use and become a public policy associate, working to change the world for the better? You'll have lots of interaction with legislation, analyzing it to find ways to change policies, creating reports to inform people about policies that affect them and writing persuasive articles to advocate for policy changes. You'll basically be a politician without having to kiss random babies.
5. Social Worker
You don't necessarily need to major in social work to become a social worker. A social worker's responsibilities include advocating for someone's rights, helping to change policies to help those in need, managing cases for people in disadvantaged situations (such as poverty) and working to improve their lives by being the voice for people who aren't able to speak for themselves. Seeing so many underprivileged people might get a little depressing, but it will also be super rewarding when you truly make a difference. After all, nothing (except for sinking into bed after a long day) feels better than being someone's hero… which you'll kind of be.
*Full name withheld for privacy.