Picture it now: you're a college student starting the day off with a hot cup of Starbucks as you take a stroll past the idyllic Hogwarts-esque buildings on your campus. You go to meet with your professor in office hours (there wasn't even a line) and head to your first class of 15 students. Then you head off to your work-study job with plenty of time to finish your philosophy paper, hit up that Quidditch club meeting and hang out with your new group of friends. These kids experience college with the small humanities feel so they don't get lost in the giant classes and crazy football culture. Sound like a dream world? Well, at the top 10 liberal arts colleges in America, a very lucky group of students live this lifestyle every day.
10. Washington & Lee University
If you want the most bang for your buck, you should definitely apply to W&L in Lexington, Va. If you hail from Virginia or Pennsylvania, you get a special state grant that goes toward your tuition, and you can also apply for QuestBridge and Johnson scholarships based on both merit and financial need. Here comes the bang: you don't have to keep your head up in the clouds at Washington & Lee. Freshman Alec Gustafson plans to major in business administration and accounting and still gets the benefits of the liberal arts experience. "The stereotype of kids only studying humanities at liberal arts schools isn't really true. A great portion of kids like me are majoring in business, accounting and economics." So if you want that chill college vibe before you get that 37th floor office to yourself, book your plane ticket to Lexington ASAP.
9. Carleton College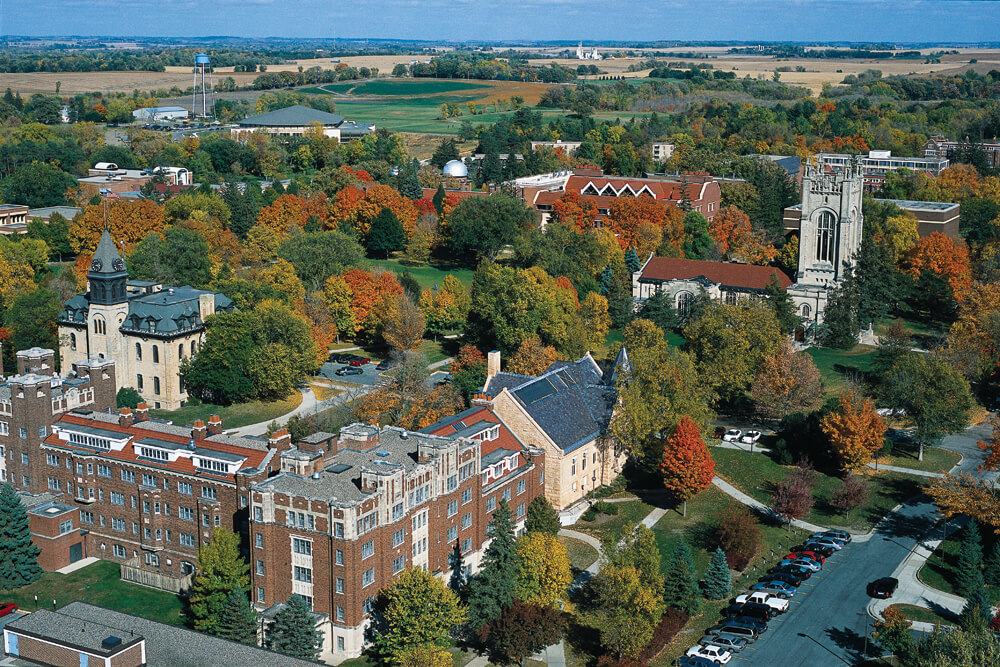 Carleton Knights get the luxury of residing in the historic river town of Northfield, Minn. (Google this city; I promise it's worth it). The school offers all the French and art history classes you could ever dream of, along with some interesting concentrations (does the American Music concentration mean I can major in 90's boy bands?). The Fritch Endowed Scholars program helps middle-class students pay those extra tuition dollars, and alumni like Adam Scott (Ben from Parks and Rec) show that this school can catapult you into the spotlight in whatever field you choose. "At Carleton, I can double major, play Division III volleyball, apply to medical school and do a ton of other fun things," senior Sam Chao said. Truly the ideal college experience.
8. Claremont McKenna College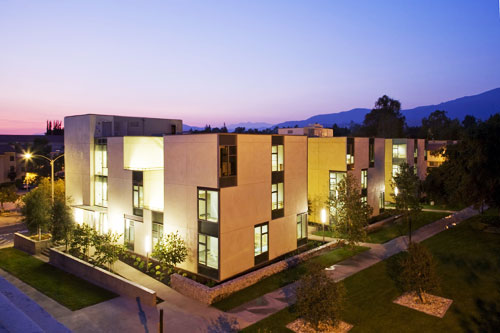 Don't let the intimidating acceptance rate of 10.8% discourage you from applying to this stunning campus in Claremont, Cali. With programs in management engineering and organismal biology, you can find more than just your run-of-the-mill classes at CMC. "Everyone does research, invents apps, competes in nationwide case competitions and talks about their summer internships and networking experiences," freshman Jen Petrova said. Whether you want to bring joy to people's lives (shoutout to alum Robin Williams) or aspire for as many zeros as possible at the end of your paycheck (alum CEO Thomas Pritzker), this school proves that you really can do whatever you set your mind to.
7. Wesleyan University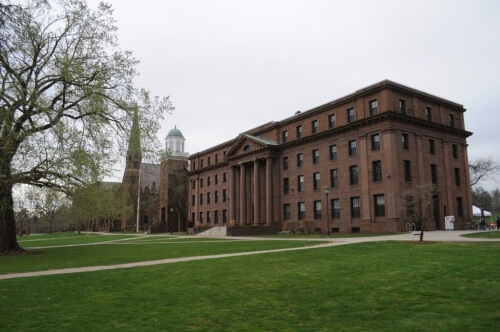 At Wesleyan University in beautiful Middletown, Conn., students never have to choose between quality and quantity. The school offers 45 majors with minors like Planetary Science (for that one Pluto enthusiast we all know) and certificates like Informatics & Modeling. "I love a lot of things about Wesleyan's academics, but if I had to pick just one it would probably be the overlap you find between classes that seem completely unrelated," freshman Jacob Maiman-Stadtmauer said. The school also appeals to the more creative-minded with alumni like nerd king Joss Whedon to its name. If you find yourself itching for power, consider booking it to Middletown.
6. Williams College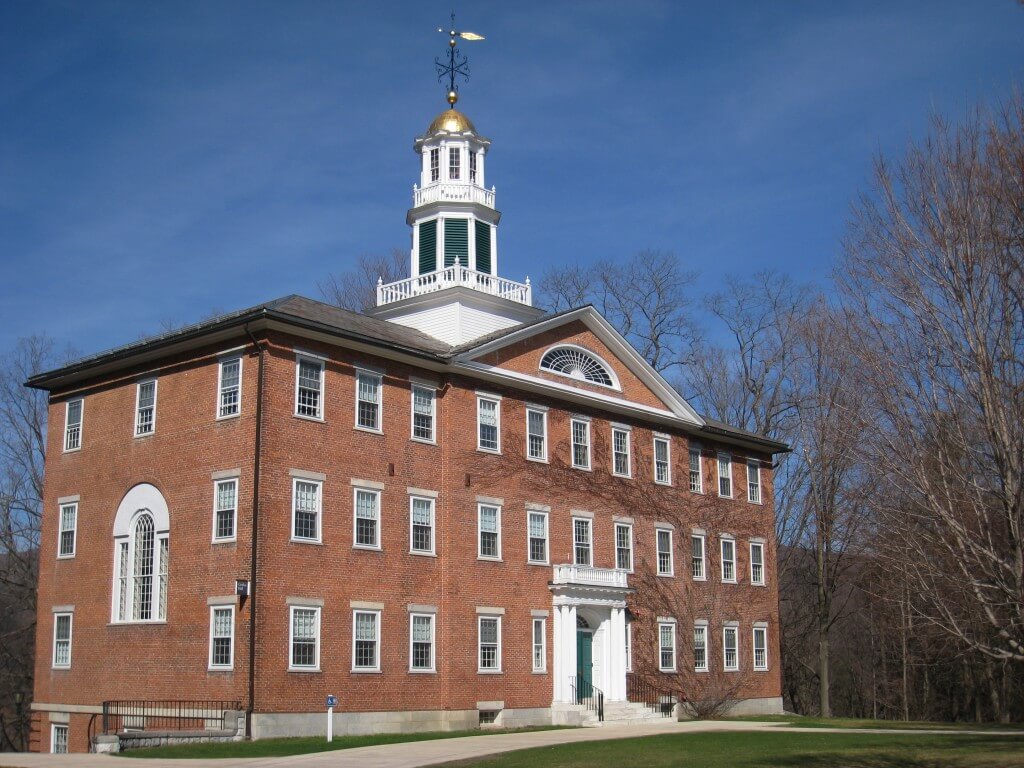 If you want to label yourself an "adventurer" in college, definitely check out Williams College in Williamstown, Mass. The Williams-Mystic program gives you hands-on experience with working on the beautiful oceans and coasts (come on, how many of us wanted to be a marine biologist when we were 10?), and the year-long study abroad program at Oxford through the Williams-Exeter Programme calls to the inner Brit in all of us. But just as much goes on at the main campus as it does abroad. "There's a 'purple bubble' from being out in the mountains of northwest Massachusetts, but it's still easy to get a conversation going about women's rights in ISIS-controlled areas or who will be the Republican and Democratic nominees," Class of 2015 grad Marissa Shieh said. So whether you want to live on a boat for the rest of your life or discuss social policy in the Purple Valley for the next four years, Williams will likely make your dreams come true.
5. Davidson College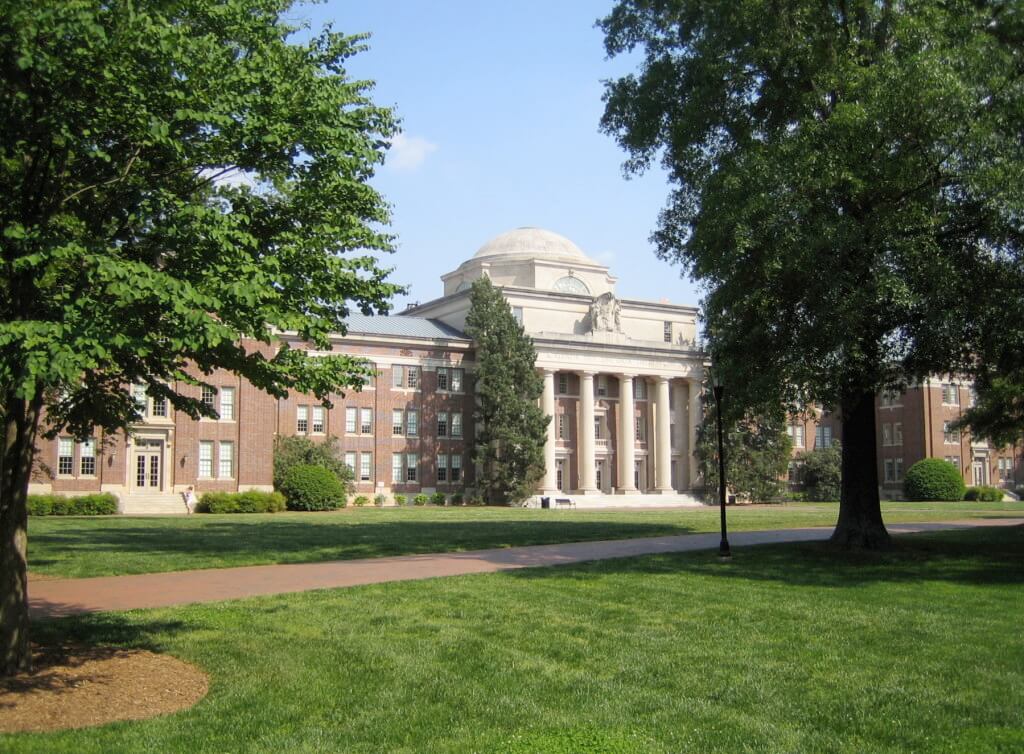 Sitting in the heart of North Carolina, Davidson doesn't hold back when it comes to all the top notch courses you can take. Areas of study like astrophysics, engineering, military science and physical education, make this more than just an artsy-fartsy liberal arts school. Davidson proudly calls itself the first liberal arts college in the nation to meet 100% of students' demonstrated need. "I personally didn't quality for financial aid," freshman Ahana Ghosh said. "But Davidson gives out several merit scholarships that don't need applying. For example, I didn't apply, but I was deemed a Presidential Scholar." Damn, turns out staying awake in AP Euro can really earn you some cash.
4. Colgate University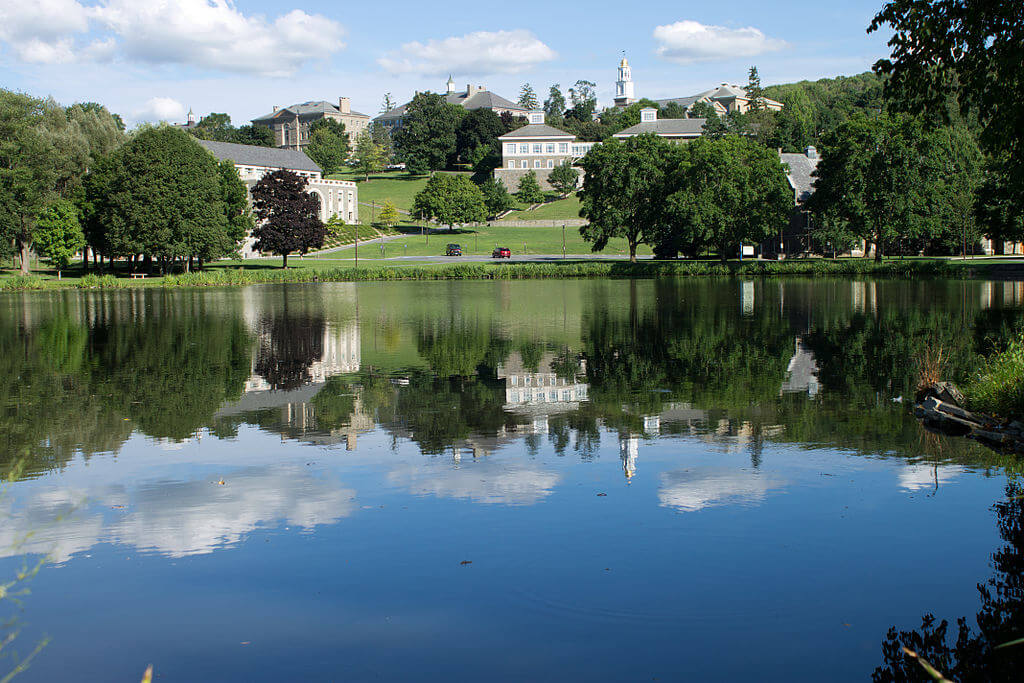 If your interests verge on a little less artsy, but you still want the idyllic environment of a liberal arts college, check out Colgate in the small-town of Hamilton, N.Y. For lovers of all things Earth, the school offers five majors dedicated to various aspects of our world from Environmental Economics to Geography. But the pre-professional programs really knock this school out of the park. With dedications to architecture, medicine, law and business, Colgate really knows the realistic climate in today's workplace. You'll make a profit soon after graduation with your minimal student debt, since the average student pays under $19,000. Colgate also breaks trends by incorporating religion into its classes. "Weighing the arguments of faith and science is a really interesting argument that I have personally been able to explore in various classes," sophomore Meg Sadera said. If you want guaranteed post-grad success and you want it now, Colgate should be high on your list.
3. Amherst College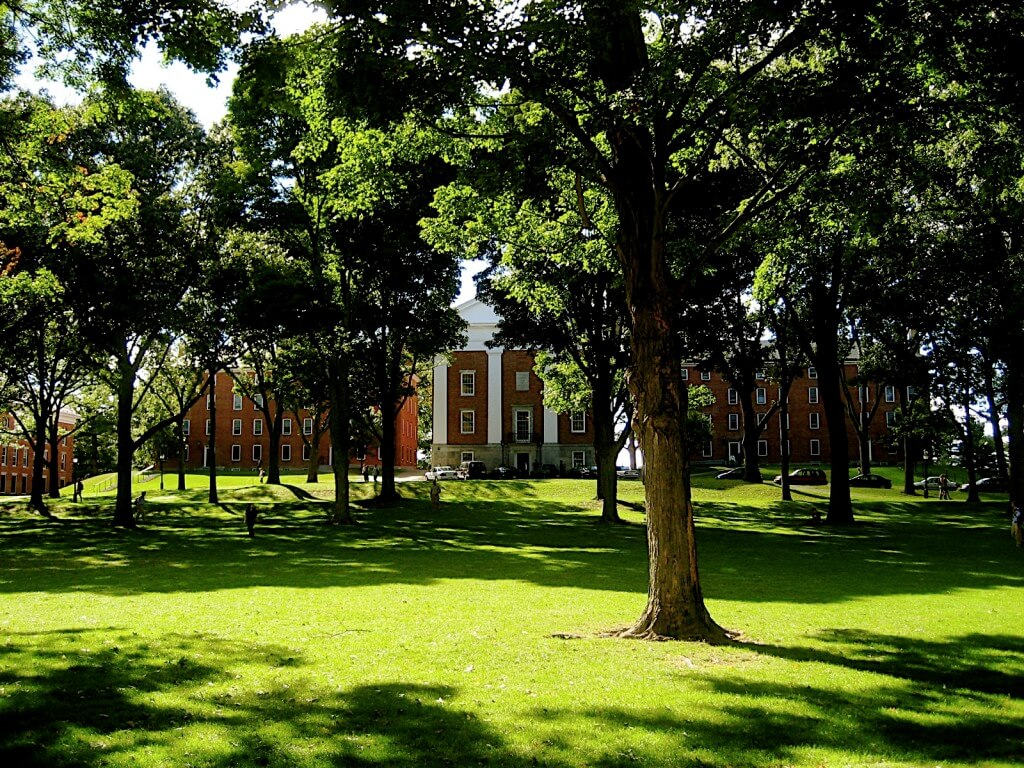 No college student likes it when professors and advisers constantly tell you what to do. If you anticipate this being a huge problem during your college experience, then Amherst College will feel like a breath of fresh air. With no core curriculum, you can construct your own academic experience from over 850 available courses on campus. "The small class size is awesome. Even though I'm a freshman and a lot of intro classes are still large, I still feel like the professors care about each of you and want you to do well," freshman Oliver Kendall said. Getting into Amherst will pay off, literally, with an average financial aid package of $48,500 offered to over 60% of its students.
2. Bowdoin College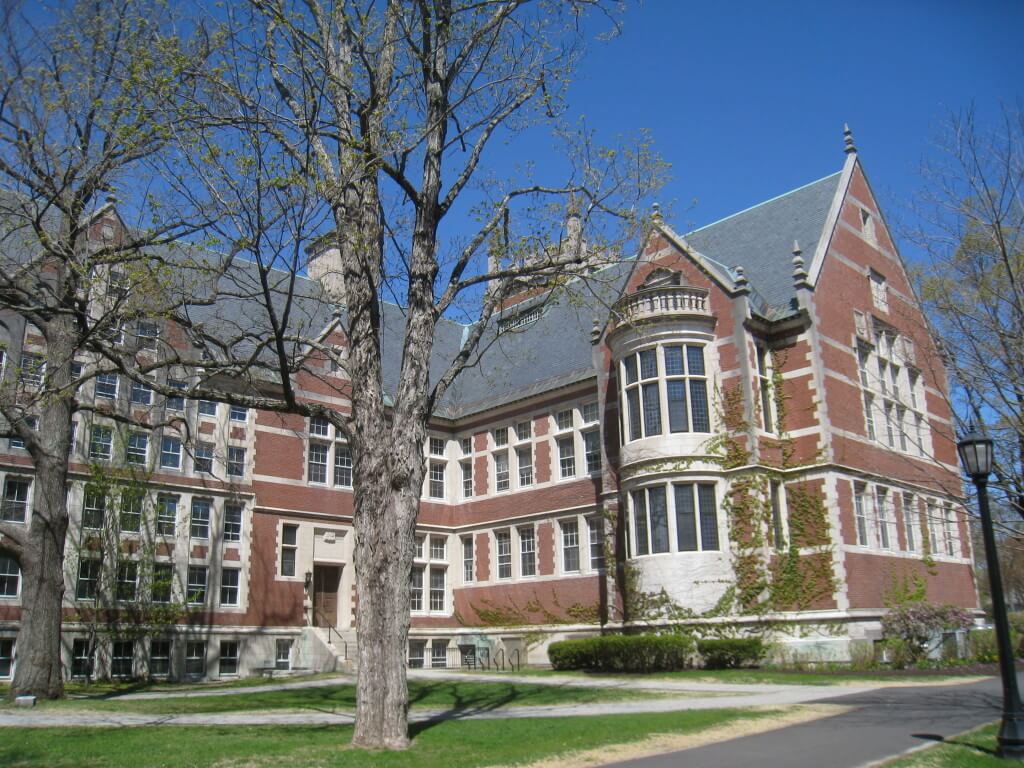 If your main #collegegoal involves getting straight A's and making friends with all you meet, then look no further than Bowdoin College. With programs like Arctic Studies and Gay & Lesbian Studies, you'll learn all about the world around you. The school encourages students to make friends with everyone, making the learning and social opportunities more rich when you can chat it up with a total stranger in the dining hall. "There are social houses on campus and each house takes turn throwing campus-wide parties every weekend. It's our version of Greek life," freshman Rebecca Stern said. Just think, this total inclusion policy means you don't even have to go through rush to find the frat star boyfriend you've always wanted.
1. Pomona College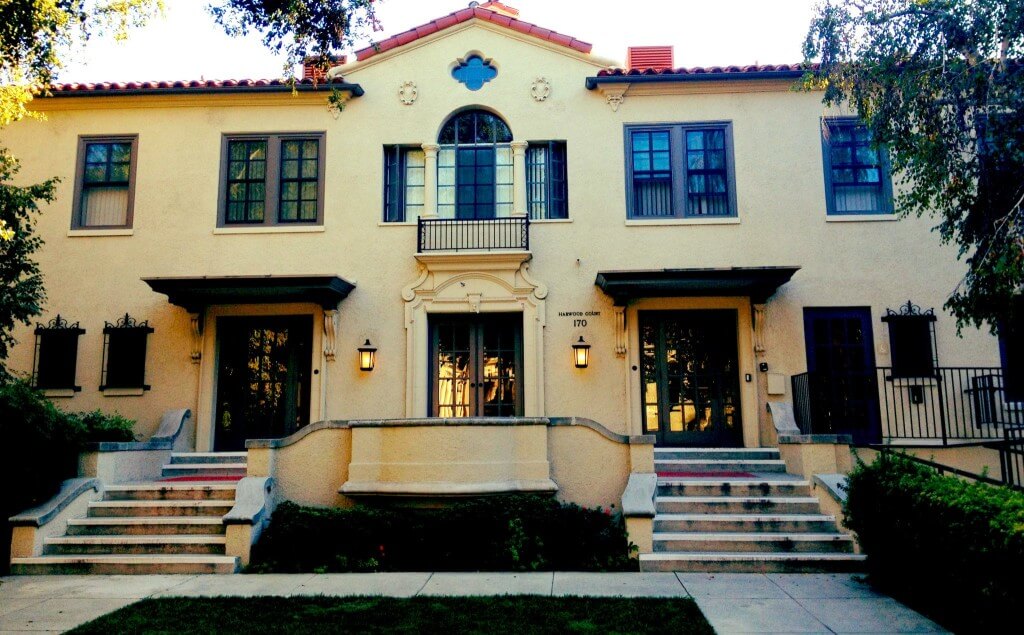 Perched in sunny Claremont in hubbub of SoCal, Pomona College has "the dream" written all over their campus. The school offers over 50 areas of study; some of the most unique include Environmental Analysis and Late Antique-Medieval Studies. Around 94% of students live on campus for all four years at the school, and many of the professors live just a few miles from their workplace. Who would've thought college could be so cozy? "I'm really into theater and I feel like the department has been so welcoming and open because they value academic intimacy," freshman Rachel Tils said. And at $18,255, Pomona barely costs you more than your run-of-the-mill state school. Sounds like a number-one college to me.