Take out the alcoholic chain smokers that clutter the Mad Men universe and you'll get a better view of what advertising is today: a group of quirky individuals all working together to make the client's desires a reality. It's a mixture of planning, management, creative input and production. When a client needs their product shoved into the limelight, advertisers take the initiative.
what you'll be doing
As an advertising major, you'll need to dip your toes into everything from copywriting to video editing, because chances are employers will ask a lot of you. Journalism and marketing classes are a must, which lead into mock case studies and strategic writing classes. Consider classes that deal with Photoshop, psychology and creative writing too — anything to get your creative cogs turning and your insight on others pristine. Internships are required, and do more than one if possible. You're going to need all the real-world experience you can get.
upsides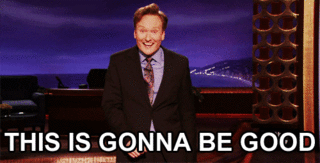 1. "You have so many resources available, from the professors and classes to organizations that provided real-world experience." – Stephanie Cesear, Associates Communication Planner at Vizeum, from Ohio University
2. "Seeing concepts come to life are worthwhile. There's so much thought, rationality and purpose in advertising that most people in the industry don't see. It's exciting to see talented people (writers, designers, researchers, planners, etc) come together and create compelling work." – Colin Pacelli, Research Assistant at Vizeum, from Ohio University
3. "My biggest upside was discovering I could still create but with the security of a pretty decent paycheck. I could experiment artistically and influence culture with the safety net of a company and a brand at my back." – Megan Treme, Associate Creative Director at Momentum Worldwide, from Louisiana State University
downsides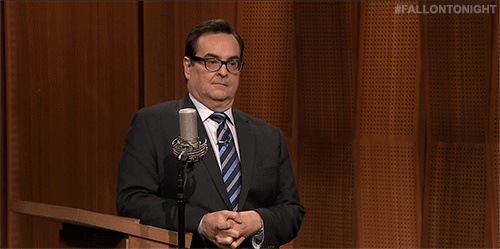 1. "The uncertainty of getting a job post-college is pretty typical for communications jobs, since hiring is based on the economy, the industry, the market, etc. You don't always get a job, let alone your dream job, right out of school." – Stephanie Cesear
2. "Some learning concepts and different ways of strategy can be vague. It's important to see both macro and micro in all scenarios, and having that cap on can be tricky at times." – Collin Pacelli
3. You're going to come up with loads of amazing, balls-out, creative ideas that will simply never get made. And the reasons usually have nothing to do with the caliber of your idea. Maybe the client doesn't think the agency you work for can pull it off. Or they waited too long to brief you in. Or someone's six-year-old doesn't like the color green. You shouldn't let it discourage you. That's the price of being an artist on someone else's dime." – Megan Treme
career opportunities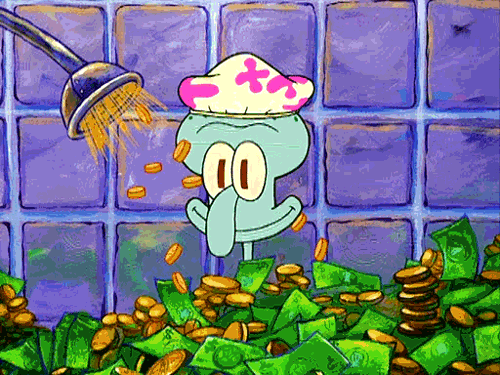 The world isn't just filled with large clients like Pizza Hut and All State. There are countless little guys that make up the silver lining of the consumer world. And who wouldn't want to help promote that local baker's gourmet brownies or your friend's killer note-taking app anyway? Also, don't assume that there is only a need for copywriters to spew out poetic phrases. There is much more to the mix.
1. account management
These individuals represent the firm and the client. If you're into leading a team and giving the client your stellar work, then this is your best bet. Being the head honcho won't happen at first. Instead, you'll start as an account executive and supply client support while making sure the daily tasks are completed.
2. account planner
If you're looking to get the client's ideas into the creative process, this the the job for you. You must work with the team to help them realize what the consumers want. This is where those psychology classes come in handy to help you analyze the consumers' thoughts and behavior, brand-sales history, consumer info and much more. Be ready to brief the team to get the client's brand out to consumers.
3. media planner
A media planner figures out where the advertising goes. This includes print, TV, online and radio. But it's not that easy. You'll have to understand how to best reach the target audience while spending the least amount of the firm's money. What do they watch, read and listen to? You'll figure that out with some distinct survey groups and questionnaires.
4. interactive marketing
One of the best ways to gain clients is to make the firm's website as interactive as possible, and that's what you'd be doing here. You want a client to stay on the website as long as possible so you can tailor the site to the client's needs. There are millions of people reaching out electronically to agencies now, and you need to make yours the top choice.
5. copywriting and illustrating
Here's your shot to come up with the main ideas for a client's product. Copywriters tackle anything from taglines and words in commercials to the overall big picture of the campaign. Illustrators, on the other hand, take a copywriter's ideas and give them shape. Of course, these two colorful careers wouldn't be complete without a little collaboration, especially on the more brain-tanking clients. Working together leads to successful campaigns, such as Dove's "Real Beauty Sketches."