Every theatre kid lists: "can act, sing, dance and [insert special talent here]" on their resume. But theatre kids forget there are hundreds of other jobs in the theatre world like production, publicity, hospitality, casting and education. Having multiple internships or training experiences on your resume shows your potential employer that you stand out as a star among understudies.
Here are 10 theatre internships you need to apply for asap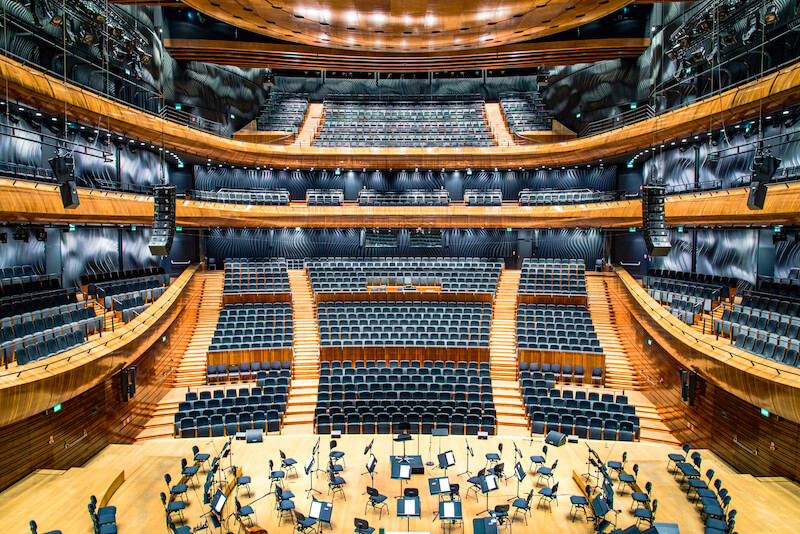 The Powerhouse acting intensive in upstate New York exposes actors to vocal and movement techniques and the essential art of discipline. "I had always been a disciplined person, but this was a whole different level," Marilyn Caserta, a former Acting Apprentice, said. "We were taught how to balance ourselves, ultimately showing us how much we were capable of achieving." After calling it "an art-filled escape," Caserta said, "The feeling of finally putting on our performances at Powerhouse and inviting my family to watch what we had created was one of the best feelings in the world." From meeting new people who might be the next Lin-Manuel Miranda, to helping springboard new and innovative plays, The Powerhouse Theatre Training Program teaches you skills not so you steal the spotlight, but so you deserve it.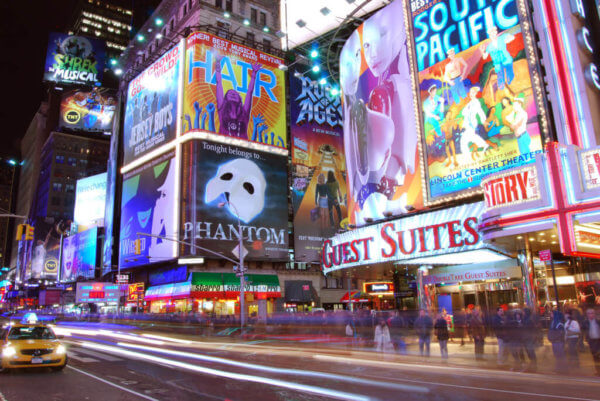 I bet working with a PR firm didn't pop into your head when thinking of theatre internships to apply for. Located in the heart of New York City, O&M caters to some of the top Tony-award winning musicals—like Kinky Boots, Beautiful and A Gentleman's Guide to Love and Murder. You work with the famous faces of the industry and get free tickets to Broadway shows. "I enjoyed working with prominent professionals in the Broadway community," Tyler Ellman, a former intern at O&M, said. "They had a lot of insight and shadowing under them was remarkable." If you get really lucky (and show that you can handle not freaking out when meeting Broadway stars), O&M lets you attend a Tony after-party with an award-winning cast.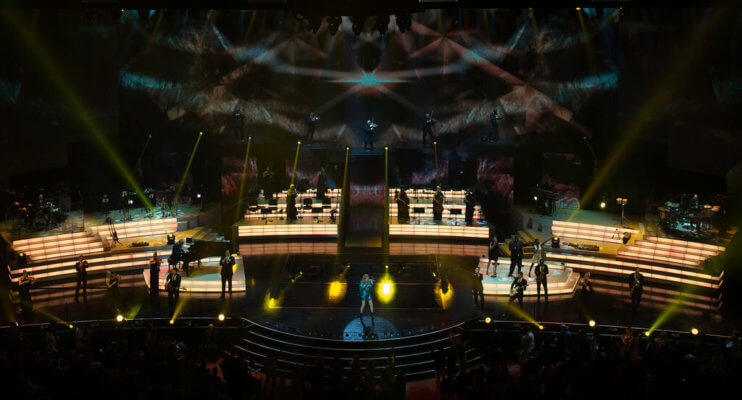 When it comes to the world of live entertainments, Sin City can't lose. AEG Live at the Colosseum at Ceasar's Palace works with the top names in the entertainment industry like Céline Dion, Elton John and Mariah Carey. Besides getting tickets to see their shows, working with these stars and their teams guarantees incredible networking opportunities and the chance to meet and even receive gifts from the artists. "Shania Twain gave us iPods, Céline, hoodies and Elton John's crew provides pizza every night after the show," Carolina Nuñez, an entertainment engineering and design student at University of Nevada, Las Vegas who works in Guest Services with AEG, said. AEG doesn't take the spotlight off of hospitality, and its integral role in making someone's theatre experience brighter, even in the presence of these powerhouses.

Known as "Broadway's Supper Club," Feinstein's/54 Below produces 16 shows every week, from musical theatre productions to live solo performances with Broadway's biggest stars. "You are basically the point-person for each show, getting the artists from the Green Room to the basement stage," former programming intern Macy Schmidt said. "Personally though, having the opportunity to play piano accompaniment onstage for a few special event occasions was definitely one of my favorite experiences." Where some companies neglect their interns or relegate them to the sidelines, 54 makes a point to be inclusive. "As interns, we were encouraged to feel part of it all—to interact with the artists who passed through in a way which fosters future artistic collaboration," Schmidt said. With an extremely interactive environment and chance to meet some incredible connections, this internship looks like a theatre major's dream.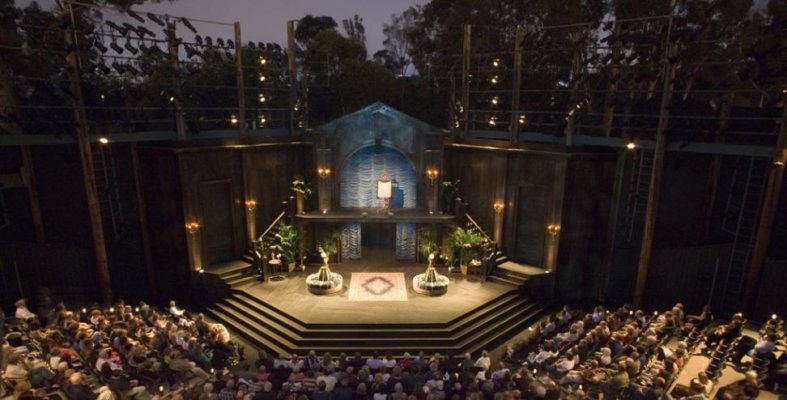 Located in San Francisco, The Old Globe, recognized as one of the more prominent regional theatres in the country, offers various internships ranging from artistic to electrics so interns can master their field of study. Their stage management interns do whatever the production team needs. "As the stage manager you are basically maintaining the mental health of your director," 2016 intern Cory Kennedy said. Interns edited scripts as cuts and additions were made, made packages for the creative team and kept the flow of the theatre going. While becoming the backbone of the production, stage management interns see free performances throughout the city. "I got to see a lot of theatre and I didn't have to pay for it—which is every theatre-goer's dream—but I also learned how to succeed and do better than I could have imagined in what I do by simply observing others," Kennedy said. "This internship taught me why I love what I do."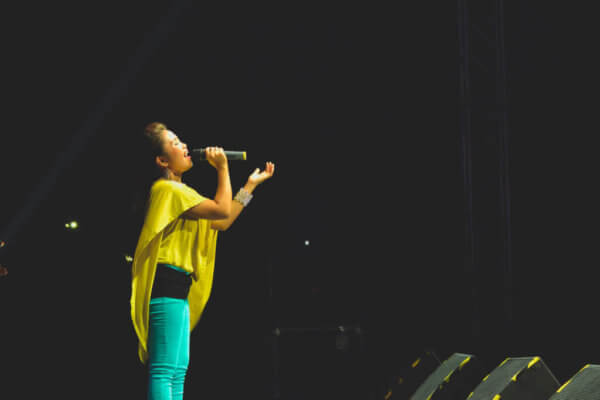 Telsey & Company cast shows both on and off Broadway, like The Color Purple, Wicked and Hamilton. "As an intern, you're exposed to each department with the intention to expose you to each facet of the under-realized work of a casting director," former casting intern Kacey Musson said. "Yes, you will have to get the coffees, but is it really so bad when the coffee you're getting is for Sara Bareilles or for the creative team of Frozen?" You get to watch rehearsals for the next Broadway hit and participate in casting sessions. "You can watch all the new talent for shows, and listen to how the casting directors and creative teams think," Musson said. "It's the most enlightening and thrilling experience to be part of the magic." Regardless of your role, you can't deny that participating in casting doesn't give you a bit of a superiority complex—I mean, you get to choose the next big star. Working with Telsey & Co. makes you forget that you're just working in a theatre internship.

Ninety-five percent of Americans watch TV every day. And according to Lauren Killer, who workson The Late Show with Stephen Colbert, CBS is America's most watched television network. Along with working with the staff of the late-night show host, Killer works shifts at the CBS broadcast center. "Production demands different things at different times and can change at the drop of a hat. You have to learn to go with the flow, to not take anything personally, always do your best and put your best foot forward." One thing you absolutely need on this job: improvisational skills. "On Valentine's Day—totally impromptu—I decided to blow [Colbert] a kiss. He caught it on his face, playing along. This turned into a bit that we do everyday, which is pretty much the coolest thing that has ever happened to me." Whether you sit in as an audience member at a private Green Day concert or watch Bryan Cranston cuddle puppies, this theatre internship opens doors if you commit to it and enjoy the ride.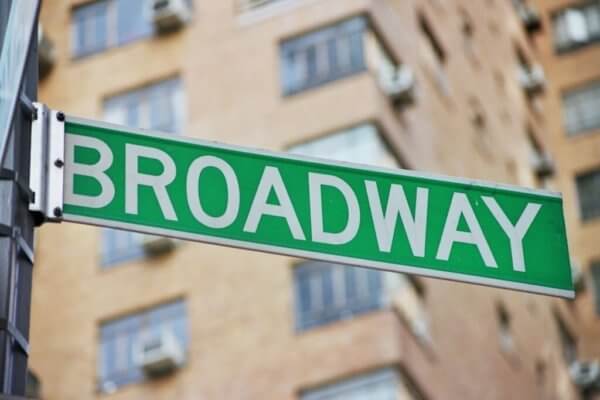 If you want to work with the big leagues, you literally can't get much better than The Broadway League. Each of their theatre internships comes with the ability to attend Broadway conferences, meet the biggest names in the industry and gain experience in the most well-known live entertainment establishment in the country. You get to maintain the Broadway News Bureau as part of the communications internship and know every bit of gossip before anyone else. Digital interns manage the League's social media channels—and who knows, a celeb might just RT you. If you want to help organize programs for education, like the National High School Musical Theatre Awards, apply for their education and engagement internship. In marketing, interns promote events like the Tony Awards, and anything to do with the Tony's means you're at the top of the food chain. Clearly theatre internships aren't limited by the stage.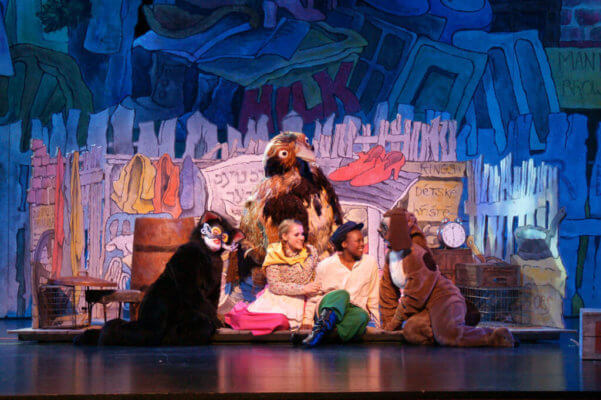 While college students make up the majority of up-and-coming stars of the stage, a whole other group needs just as much theatrical attention: children. In the bay area in San Francisco, the California Shakespeare Theatre works on the development and safety of kids who love theatre. As an intern, you work as a camp counselor and educational assistant, sending around 15 students from class to class and then hosting and directing a two-hour rehearsal at the end of the day. "Everyone had a sense of worth, there was no hierarchy, and that was a very beautiful thing to me," Cory Kennedy, a former intern, said. "We focused on the students. There was less of a professional beauty and more of an emotional beauty to it. It taught me a lot about teaching and creating a great environment for kids and just how important teaching theatre is." If you want to help guide theatre's little minds to an even brighter stage, this internship will make you feel like every kid's superhero.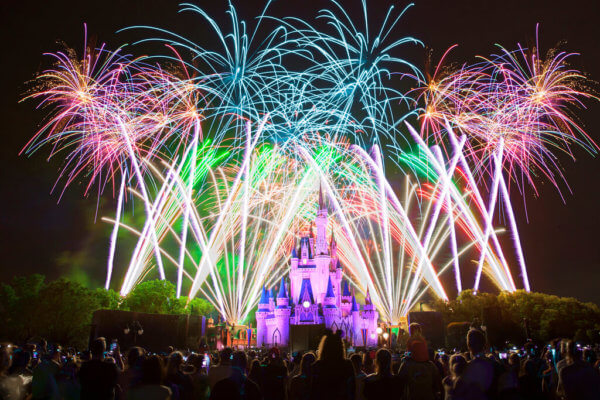 Remember that excitement and need to meet Mickey Mouse or one of the princesses during a trip to Disney? Now picture waking up each morning and becoming that character. "I meet so many guests every day whose one dream was to come to Disney and meet their favorite character," Sami Gresham, a character performer at Walt Disney World, said. Along with brightening someone's day with a smile and a hug, character performers bring your favorite Disney characters to life. "Whenever I debut in a new show and I see the audience's faces I am truly reminded on why I love this job," Gresham said. Working with one of the largest corporations in the country—actually, the globe—never gets old. As a Cast Member, you get to work with the magic of Disney, making the world a better and more enchanting place for children (and adults) everywhere.