Disney College Program Intern, Orlando, Florida
You belted out "Just Can't Wait to be King" on the playground. You wished for 101 Dalmatian puppies of your own on every birthday. You wished to go to Neverland and never grow up. Now it's time to enter the Disney big leagues: the Disney College Program. College kids now have a chance to become a part of the magic that enchanted their childhood. Interning for Disney means learning the secrets and processes behind the magic–and earning some ears.
What it's actually like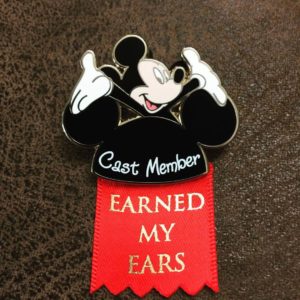 The Disney College Program is open to all majors and career paths. Possible positions include park operations and even performing. "As an intern, you work a ton and can have some crazy hours, and you will most likely work on most holidays. But between the experience and the connections you can make from working for Disney, it is totally worth it," costuming intern Kathleen Alicoate said.
Cool stuff you get to do
Interns in the program live in one of four apartment complexes the park manages for the length of one semester. During their stay in the apartment complexes, interns participate in any of the housing events throughout the year, which include scavenger hunts through the park and talent shows. The Disney knowledge you've been collecting since you first decided which of the seven dwarves your siblings were will never be more handy than when you're let loose in the park competing to find Disney artifacts with a bunch of equally prepared college kids.
What you'll learn
In addition to on-the-job training in all areas of park operations, you learn career and networking skills, Disney history, marketing and entertainment. Ever wanted to know about Walt Disney's childhood, the childhood that inspired everything that defined your childhood? How about his creative process? Or the Business of Show Business, a class that basically makes you a Disney celebrity? These classes exist, folks!
How to prepare for your application
The program works with schools on an individual basis to determine eligibility based on GPA, grade level and current credit hours earned. Previous experience with customer service and communications is a plus. "It would help to practice certain answers," Educator Relations Specialist at Disney Kent Phillips said. "If you tell us you've been to the parks before, we'll want to know more. What was the most impactful thing that happened there? What was your favorite attraction? Do you remember what the cast members were doing?" If the recruiting team likes your application, you level up to a phone interview. Better practice your princess perk or villainous charm.
Skills that impress them
While interning, you're a part of the Disney brand. Be smiley. Be perky. Be magical. "We want someone who can understand what our jobs are really all about," Phillips said. Preparation for hectic schedules and all-nighters should be a breeze thanks to finals week. Also, proficient computer skills, social media skills, previous travel experiences, being active in student clubs, knowing other languages and having a lucky fin can set you apart from the rest.
Cool perks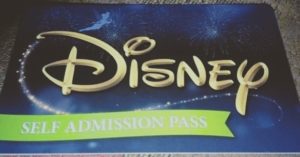 The program comes with oodles of discounts for admission, dining, hotels and cruises. Cast members are also privy to sneak peeks of attractions and exhibits and secrets about the parks. If this sounds too good to be true, then hold onto your mouse ears, because it is true!
The deets
Interns take classes, but these aren't even close to classes at your university. There's no tuition, and in the rare case that a class requires textbooks, they only cost $10-$30. To sweeten the deal, interns get paid weekly. Yes, interns get paid to act like a little kid all day. Think of all the plush Goofys you can buy.
Ready to start your career journey by nailing that summer internship? Check out four steps that make it easy here.