As the semester comes to a close, now's the time to define the path for your summer. Will your summer 2k19 quote thrive as, "Are you still watching (enter said Netflix show binge here)?" Or will you gain experience with internships, make connections of a lifetime and find your mentor? Just a reminder, Netflix binging doesn't hold well on a resume this day and age—so chart your summer wisely. Answer: working world here you come.
Keep reading to find out the 10 best summer jobs for college students.
1. Sales Experience (aka Be Your Own Boss)
Companies: Vector Marketing/Cutco, Boys & Girls Club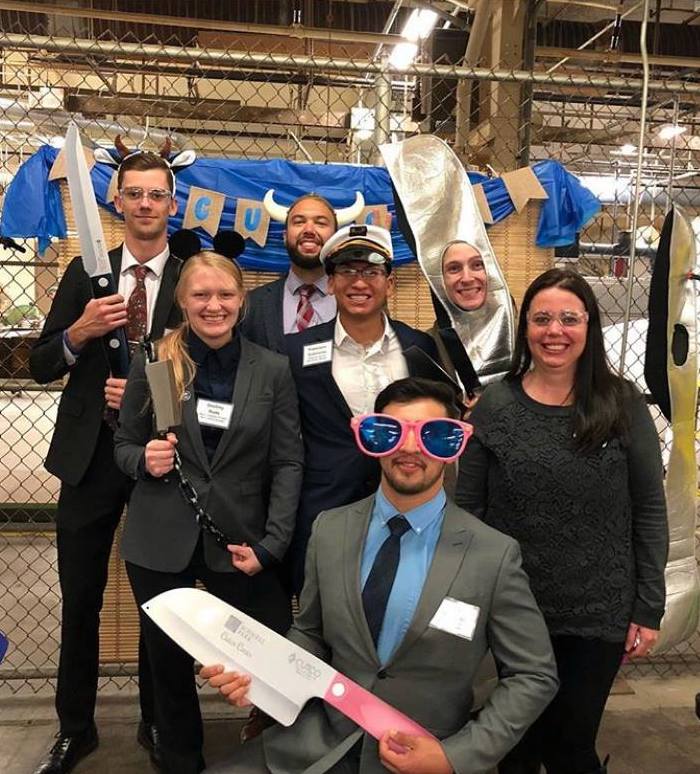 Take on an official role on a marketing team. The professionalism that comes with sales experience will prepare you for the working world. Start off on the right foot with companies that embrace growth opportunities for students such as Vector Marketing for Cutco and the Boys & Girls Club.
Vector Marketing for Cutco creates a supportive, innovative and positive working environment for students. "Not only is it a fantastic team but the culture of it; everyone wants you to do better and it's a great atmosphere to grow from," said Senior Field Sales Leader and University of California Los Angeles student, Benjamin Kooper. Prepare to gain vital marketing experience while building confidence. "The main reason I was able to be so successful with Vector is because of the support and help of other people in the company," said Temecula office Branch Manager and University of California San Diego student, Leilani Turla. "Everyone in the company starts off at the same position… the more experienced people are willing to help you. Everyone is so positive; it makes work enjoyable." You learn how to build meaningful relationships, and flex your communication skills while giving professional demonstrations of Cutco's high quality products. With a flexible schedule you can work your way through college, paying along to way to squash your debt. They want you to succeed as much as you do—all that's left for you this summer is to apply.
As the Marketing Intern for Boys & Girls Club, you'll not only be involved in an important organization that helps children across the nation, but you'll be learning vital marketing strategies to help spread awareness of specific programs, events and more for your area. This team of passionate coworkers is there to guide your learning in the specialty with the opportunity to grow bonds through networking that can help you on your way out of university.
2. Digital Media
Companies: OWN, Otter Media, Written On Time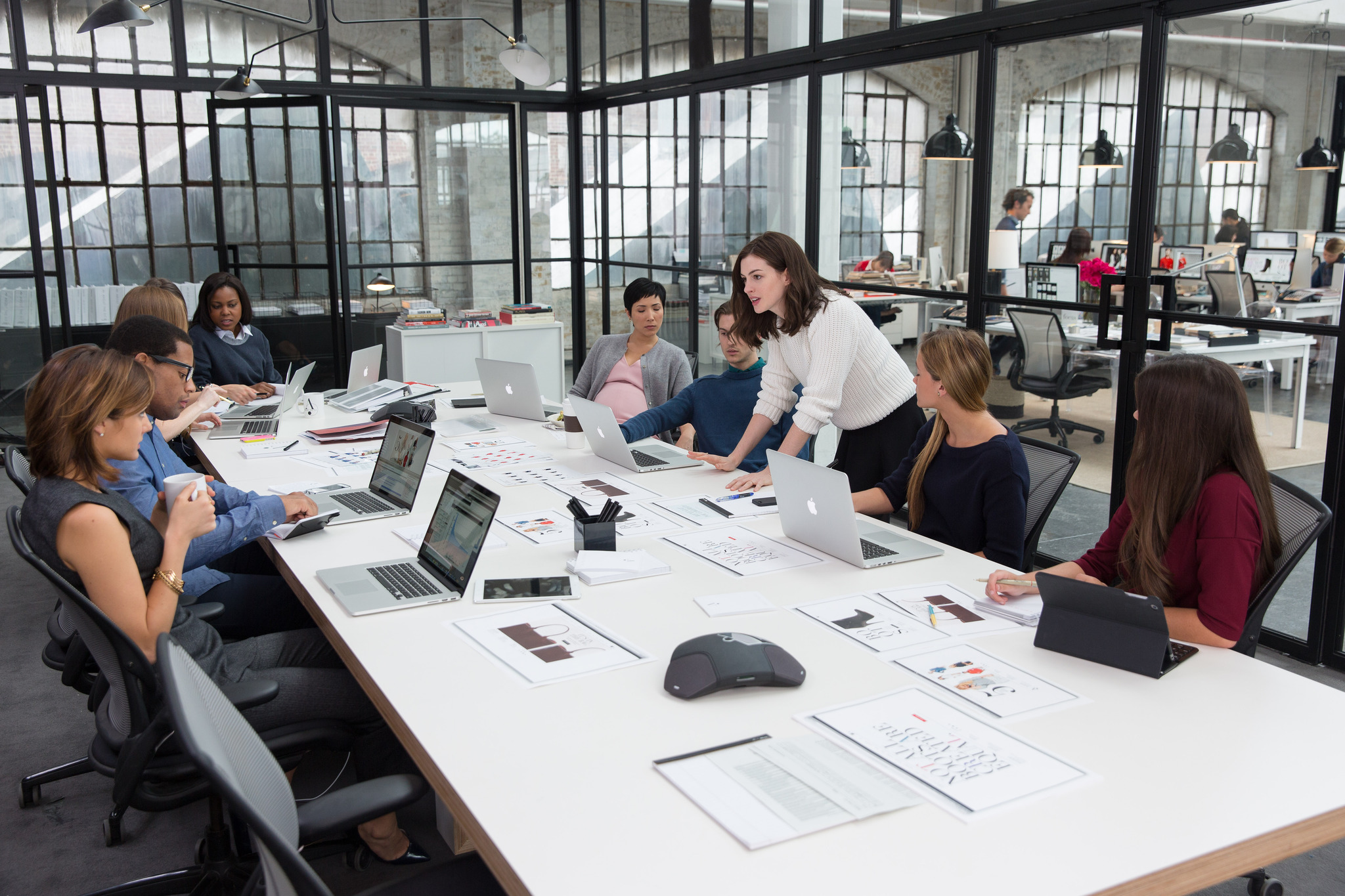 With a term like 'digital media' the possibilities— and positions that come along with them— are truly endless. From working and learning all things media on the sets of the OWN network as their resident intern to holding a spot as the Summer Music Intern for the close-knit team at Written On Time, the digital world continues to be ours to discover. Yes, both of these positions take on many assistant-like aspects, but with your foot in the door of some of the most influential companies in the field, there are relationships to build and lessons to learn in these roles. Dive into the technical side of media in the Data Analyst Internship for Otter Media. All super techs with prior experience are welcome to tear through code, support your fellow data engineers and develop or assist on new projects in the works. Over here in the world of digital media, it's a wonderland for all those whose heart has been captured by today's technology.
3. Retail (Sales Associate)
Companies: Barnes & Noble College, Lululemon, DSW (Designer Shoe Warehouse)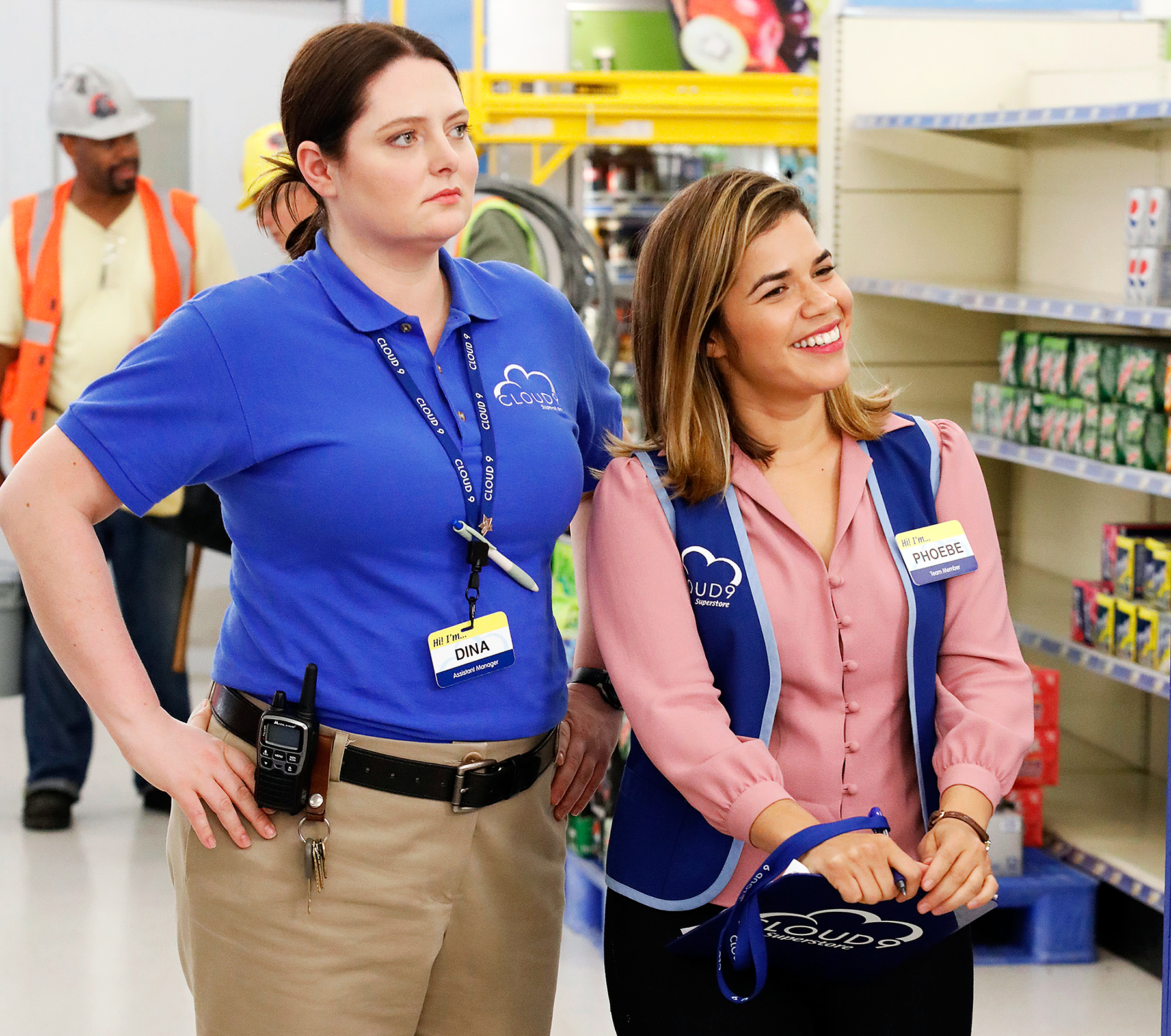 The first thing that comes to mind when someone mentions a job in retail: horror stories. Yes, we've heard them all and for some reason these stories give retail a bad rep. Well, this summer it's time to put those misconceptions to rest because not only are there unique retail jobs out there, they're also flexible part-time gigs. As a Lululemon Educator (their term for store sales associates) not only do you receive a jaw dropping discount on their items in the store, they also sponsor yoga classes for their employees that promote body positivity on your way to become your healthiest and happiest you. Fine print aside, they're also known for their positive, inviting work environments—no need for stressed out cry sessions.
As a Bookseller at a Barnes & Noble College store at over 800 universities, you can stretch your brain muscles all while making connections with customers. Strike up conversations around your major—all subjects are welcome in the world of books.
DSW makes for a relaxed work environment in the cool AC this summer. "The management team is very cooperative and flexible with my needs and problems. It makes working there productive yet enjoyable," said current DSW Sales Associate and Iowa State University senior, Roxanne Kadoun. The customers also add a bit of a unique experience that one doesn't normally find within the world of retail. "I like when I can help [customers] because they value my opinion. You can work together with the customer in a positively collaborative experience," said Kadoun. After all, teamwork makes the dream work as they say and DSW definitely brings that to a whole new level.
4. Camp Counselor
Companies: Wesley Woods, Blue Star Camps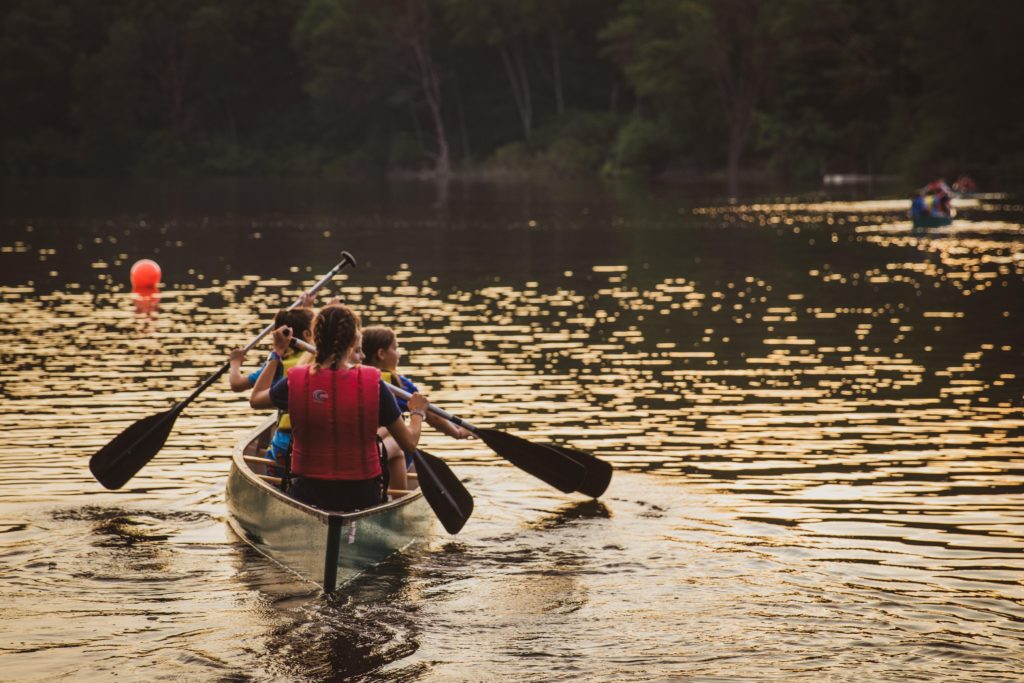 As we enter the adult world, new priorities like rent and food put a damper on our outdoor adventures. That is, until you apply to spend your days as a camp counselor who literally lives the camping dream on a daily basis. At Wesley Woods you can dabble in the traditional camp counselor responsibilities as a Cabin Guide or Inpost/Outpost Coordinator all while developing key leadership skills to take with you beyond the campgrounds. "It pushed me out of my comfort zone, but in the best way. For me it was the first time that I had been in charge of and responsible for an entire group of humans. It taught me a lot about myself," said former Wesley Woods Junior Staff member and Simpson University senior, Grace Haney. "Everything at Wesley Woods is so incredibly fun, even if you're doing a task you don't necessarily love, it's a thousand times better because the people you're doing it with make it fun."
Archery, water skiing, tennis, canoeing, you name it and Blue Star Camps probably offers it. From positions like Camp Leader, Unit Leader and Counselor, the activities are endless for you and your campers. Take the opportunity to unplug and enjoy your surroundings with those as excited about nature as you are. "Being at a camp surrounded by such beautiful nature and amazing people made me realize how little I need to rely on luxuries like my phone or Netflix," said Haney. Wii Sports has nothing on the activities that these camps offer so arrive at the campgrounds ready to make some priceless memories.
5. Food Service
Companies: Starbucks, Panera Bread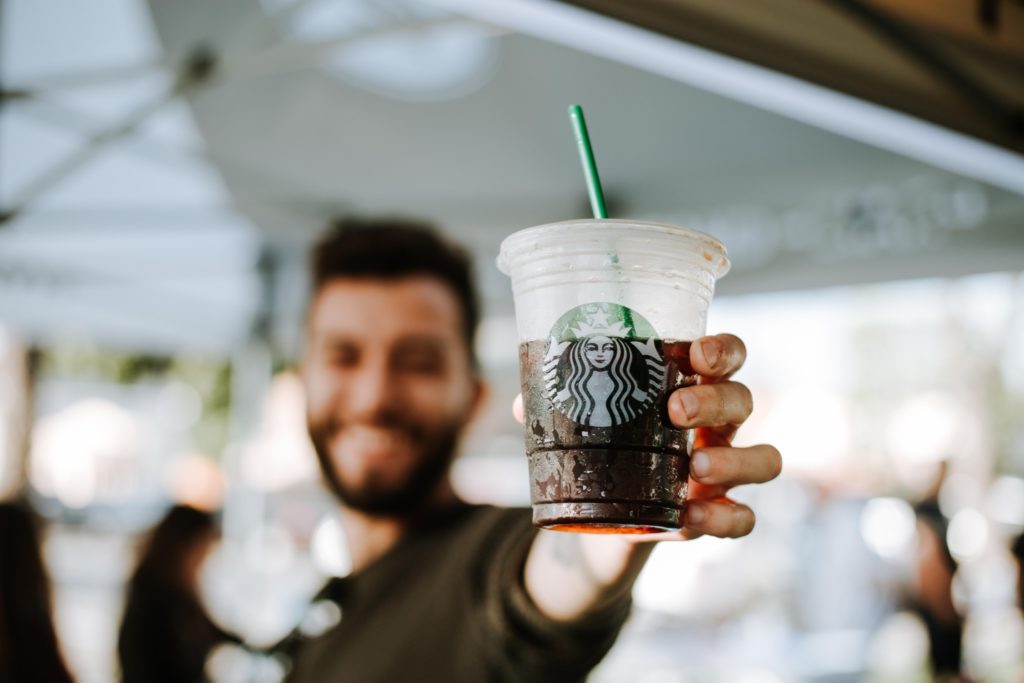 How can one advance in the working world via the typical food service job you may ask? It's all about perspective. Are you spending your waking hours pushing buttons on a register or are you developing and applying meaningful customer service skills? Are you instructing co-workers how to make a latte or are you delegating tasks and overseeing a team of your peers? Whatever you call it, a job is still a job and from the ripe ages of 18 to 21, we can use all the jobs we can get; especially, if said jobs offer some great perks. As a barista at Starbucks not only do you get discounts on some of your favorite beverages to grace this earth, you also get a free Spotify Premium membership for all day and all-night listening. Coffee shop not your cup of tea? Apply to work at a Panera Bread. With a hefty starting wage and great discount on their food you'll be able to build up your bank account while eating healthier than ever—two resolutions you certainly couldn't stick to during the school year. Just because you didn't get that fancy internship you always dreamt of doesn't mean you shouldn't get something out of your summer position.
6. Care Provider/Childcare Support
Companies: The Iowa Children's Museum, Sitter.com, Autism Learning Partners
Babysitting no longer falls within the realm of a high school job—the major leagues of babysitting await your application. No longer will you have to receive a position through the grape vine of town locals because in this day and age, technology saves the day. Apply to sites such as Sitter.com where families in need of a babysitter or nanny can scroll through your profile, view your listed prior experience and set up an interview all online. The conversations involving a friend of a friend of a friend of a friend are now left in the minor leagues. Those with prior experience working with children or teens with autism can apply as a Behavior Therapist with Autism Learning Partners. Help those with autism grow as you provide care and daily interaction with a supportive team passionate about their work.
Understandably though, the intense title of Behavior Therapist might not apply to your low intensity summer outlook. In this case, the position of Playologist at the Iowa Children's Museum may be more your speed. As a Playologist you take on many of the traditional roles of tidying up and checking-in visitors but with the added bonus of playing with the kids visiting the interactive museum. "Meeting the kids and getting to see how their minds work…I'm constantly in awe of their creativity and innovation," said current Iowa Children's Museum Playologist and University of Iowa junior Kaitlyn Vote. You're even gifted with the opportunity of embracing your inner child as you take charge of birthday parties at the museum. "I get to lead a birthday party at least once a week, which made me nervous at first because I kept thinking about how it was my job to make their special day special," said Vote. "I got over that pretty quickly though. It's really just a lot of fun to see how much fun the kids have." These positions allow you to develop leadership skills for your adult responsibilities while embracing your inner child at the same time.
7. Customer Service
Companies: Nationwide, Target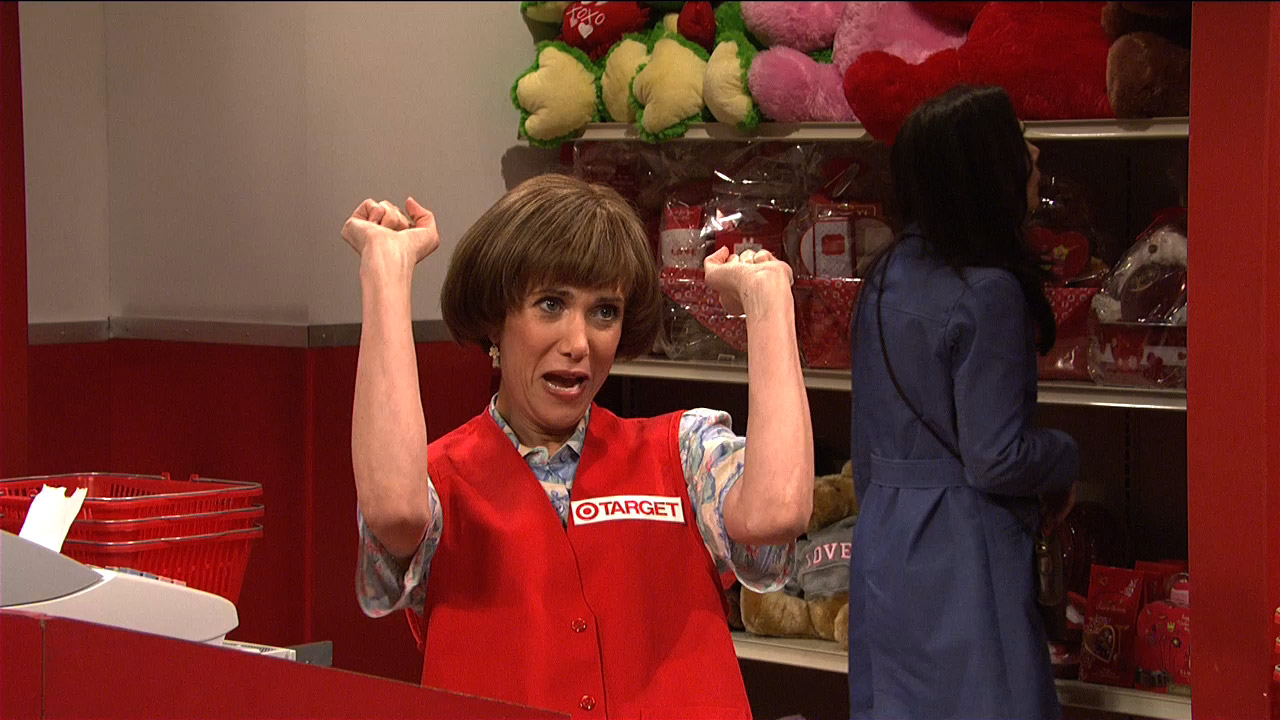 Customer service skills apply to nearly every job. These skills appeal to those who are naturally cheery and talkative, but for those whose instinct reaction to a "hello" is to instantly throw yourself over the counter and flee, it's a huge nightmare. Luckily, if you fall into the second category you can strap on your running shoes and hop behind the Customer Service counter at your local Target. Approached with endless customer struggles, you can hone your skills of the people in a low stress environment that you might already view as a second home. With an average wage of over $10 per hour and some great discounts for you and your entire family the benefits run on a two-way street. Take your customer service skills to the next level in an office setting with the Help Desk Representative position at the Nationwide offices. Gain office as well as customer service experience while you answer phone calls from customers. While an office job may appear like a huge time commitment right now, no need to worry as Nationwide offers you a flexible form of scheduling between part-time to full-time to day and night. No matter the customer service position, your schedule can no longer be used as an excuse this summer.
8. Administrative Assistant/Receptionist
Company: Sheraton, General Dynamics Information Technology, Houston Rockets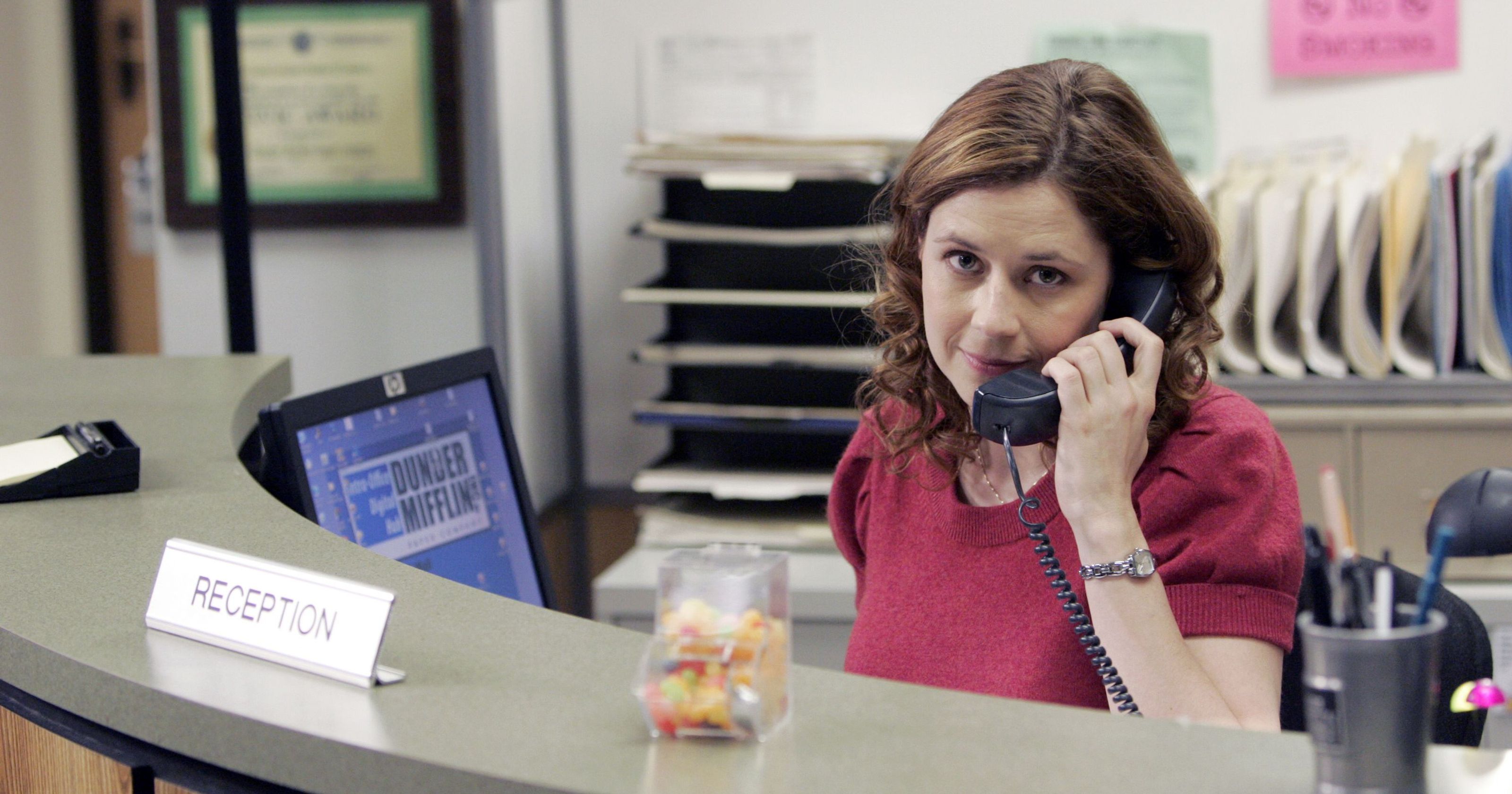 Everyone starts somewhere and most likely as a college student we won't be sitting in the corner office taking on the role of CEO overnight. So, as we all lay down the building blocks to higher positions, gaining experience through administrative assistant work can get you one step closer. Take on a more traditional assistant experience by applying as the Administrative Assistant Intern at General Dynamics Information Technology. Plow through deskwork like a boss as you take charge of scheduling, meeting note taking and any number of tasks offered to you by the full-time staff. Or spice up your assistant experience by applying for the Media Relations Intern position for the Houston Rockets. Prepare to take on the typical assistant responsibilities while involving all things media, and of course, basketball as you prepare game highlights and more. Prepare to be on the go with the ability to "reach, stoop, kneel, crouch, or crawl"—yes this is a real requirement so let's get our heads in the game.
Not ready for the assistant big leagues complete with a workout? For you, a position at the front desk of a hotel like the Sheraton would benefit your more stationary needs. While the role of Front Desk Agent still comes with its challenges, there's sure to be less crawling involved. "I gained a lot of independence and confidence within my work when stationed at the front desk by myself," said former Sheraton Front Desk Agent and Des Moines Area Community College student Vanessa Huerta. "I was forced to think quickly under pressure in many situations; something that I still use today. Patience is key." We all learn from these building block positions, it's your job to make the most out of these important lower level roles. Your future-self will pat you on the back from that corner office.
9. Lifeguard
Companies: The Bay Club, YMCA, local pool/aquatic center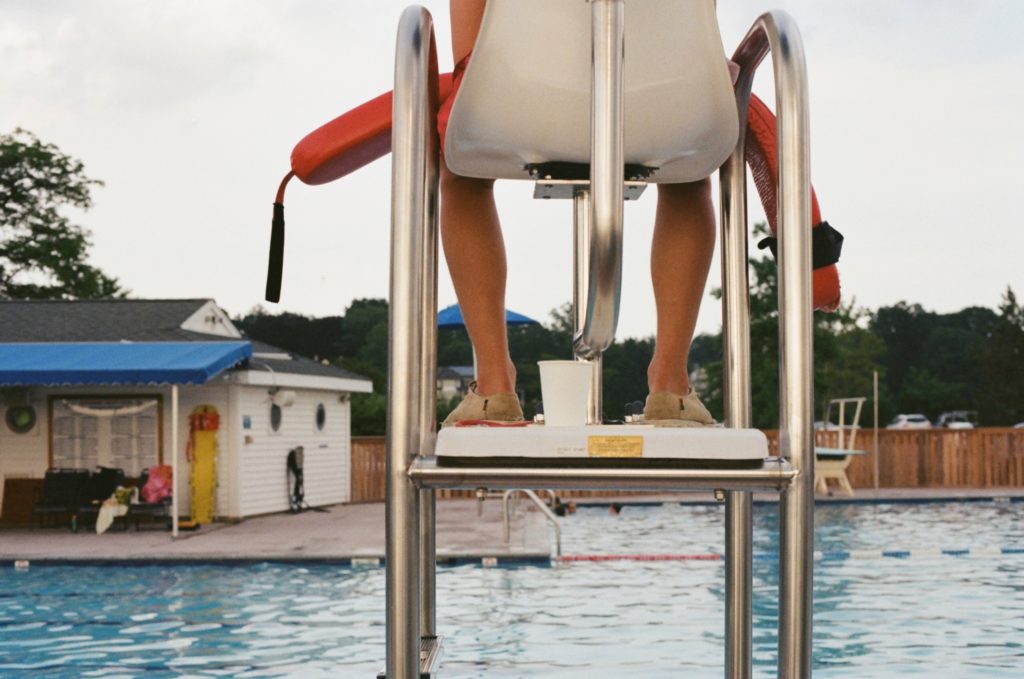 If every fiber in your being has been telling you to spend the next 2-3 months planted at the water's edge, why not give in? Whether it's salt or heavily chlorinated water, you deserve to treat yo'self this summer while also making some bank at the same time. That's right, it's time to slap that sunscreen on your nose, pull on that bright red swimsuit, climb that excessively tall chair and take your position as resident lifeguard on duty. After you've received proper certification and training though of course; I mean we're saving lives here, not just working up a great tan. Certification in hand you can apply to join the hardworking team at The Bay Club in San Diego, California and oversee their club pool with fellow lifeguards. Or head to your local YMCA recreation center or local neighborhood pool to save some lives perched at the water's edge.
10. Transportation
Companies: College Campus Bus Driver, Lyft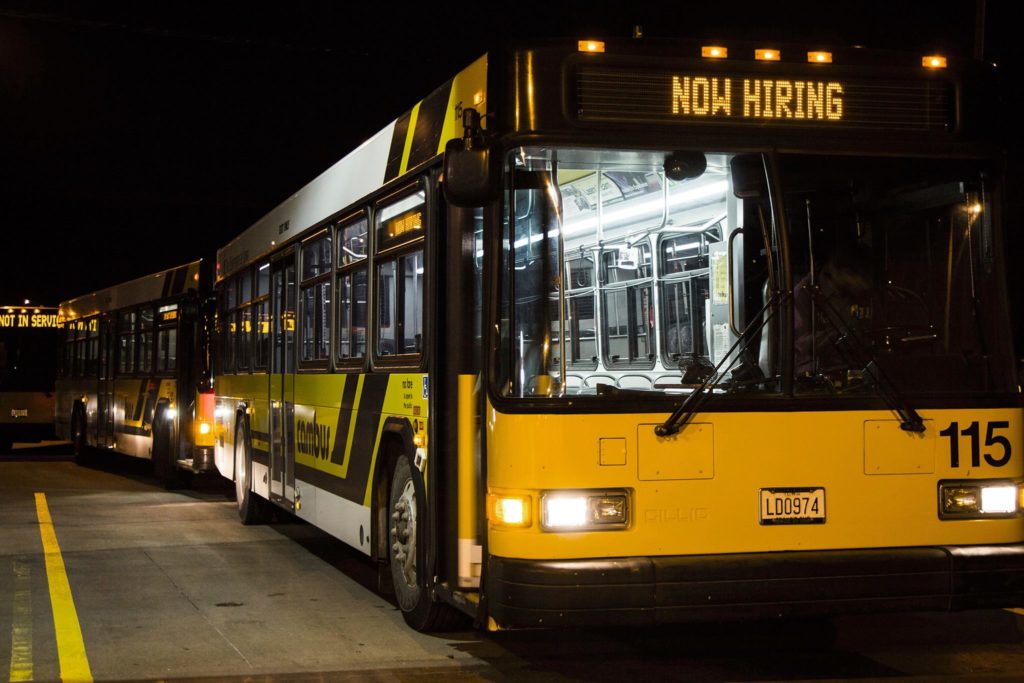 Ah, the open road: a place where endless possibility—and now, endless cash flow—awaits it's daring drivers. Shades on, seat buckled and campus bus shifted into drive. This summer you can join a team of campus bus (or Cambus, as the University of Iowa likes to call it) drivers while you get the most out of your apartment rent by staying on campus. Get paid to drive the very bus routes that you've spent the last year memorizing in order to make it to class on time. Not confident enough to sit behind the wheel of a moving vehicle that's a bit larger than your Toyota Corolla? Apply to become the next great Lyft driver. No need to restrict yourself to campus or spend the first month in fear of crushing other cars as you make a left turn. Summer is the time to own the roads, to travel and now you have the bonus of an income.
Worried your summer job will stop you from having the summer of a lifetime? Vector Marketing gives students the opportunity to make money with the best summer job experience. You'll learn how to set goals, manage time and communicate with skill. Plus you get to make your schedule—meaning you can work as little or as much as you want. Head to Vector Marketing to learn more about their salesperson summer job opportunity or apply for our $1000 Work Hard Play Hard giveaway!