Stage Management Intern– San Diego, California
You enter a theater prepared to watch a three-hour performance of one of Shakespeare's classics: Macbeth. As the lights dim, you sit back, relax and enjoy a tale of betrayal, magic and desire. When the curtain falls and lights come up, you stand and clap showing your appreciation for a job well done. But do you ever actually think about how many hours have been logged for this moment? Or how many people it took to set everything up? Proper stage management ensures that everything runs smoothly so the director can avoid a mental breakdown. Without a good stage manager, the show cannot go on.
What It's Actually Like
Despite dealing with the odds and ends of a typical internship—paperwork, administration and hospitality—The Old Globe Theatre Stage Management Program allows interns to edit scripts and make sure the behind-the-scenes aspect of the show runs effortlessly. The stage manager has a very hands-on job and constantly works on the company's current production. "The stage manager is the point person for a show," Production Stage Manager Leila Knox said. "[The stage manager is] with the show from a week before the show starts to closing night. It's a pretty wide-ranging job." From the prop shop to the sound booth to the head honcho himself, you're the go to for communication between all aspects of the theatrical production.
Cool Stuff You Get to Do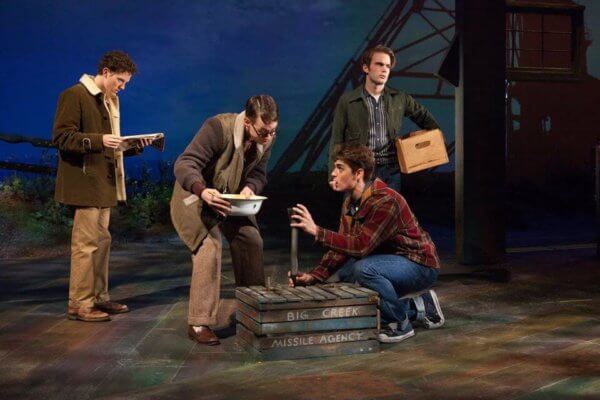 You get to work with some important directors, designers and actors throughout a full run of show. As a theatre student (or someone interested in the industry), you know that the best way to succeed is by making major connections. Every person you meet could show up in your life again—the theatre biz is a small world. During this internship, you live with the crew for about six weeks and get to know them very well—along with their character alter-egos. "[It's] great to sit and watch a professional handle a tricky situation and maneuver it to make sure everybody feels respected and listened to and come to some sort of resolution," Knox said. Oh… and stock up on Snickers because it's your daily job to keep the director sane and satisfied.
What You'll Learn
Former stage management intern Corryn Kennedy, a University of Florida senior, marvels at how different collegiate theatre compares to the professional stage. In a theatre class, homework includes character analyses and other bits of busy work—which every theatre student dreads. "I would see [a] professional who doesn't have to do things for class, who [is] focused and loves his art enough that he goes out of his way to take on this huge homework project. It was inspiring towards my own work ethic." She explained that students get so caught up in the educational value of what they do that they forget to enjoy the work. "This internship taught me to love to do what I do," Kennedy said.
How to Prepare for Your Application
The Old Globe has a pretty basic application system: choose one of their myriad of theatre internship options and send in a resume, a cover letter and some recommendation letters. "[We] rely pretty heavily on recommendations," Knox said. Just like any other job, they'll email you back asking for an interview. Now take out your notebook, students. This is when you need to focus the most. "You have to know what you bring to the internship and what is important to you about the company," Kennedy said. Prepare for questions like, "What do you expect from this internship?" and "What can you offer that someone else can't?" Ponder your answers and come up with questions of your own. "Show that you're a human and not a job robot; if you smile, you're a memory," Kennedy said.
Skills that Impress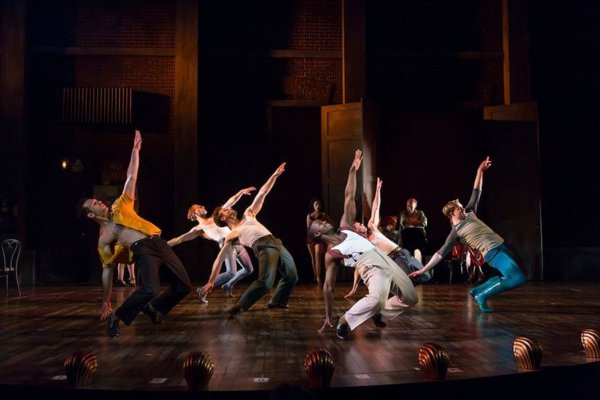 Impressing your boss goes a long way toward giving you an edge in a competitive field. "It [is] important to note that you're a good collaborator because it shows that you can contribute. They won't hire someone who can't help or is unwilling to accept help," Kennedy said. The Old Globe doesn't expect you to come in with all of the knowledge required to work there—this is a learning position after all. But you should have some basic understanding of stage management. "There's not one set personality type in a stage manager, but sharpness and a good attitude can go a long way," Knox said. Show up before your boss, leave after your boss and work your hardest to make sure they're impressed; never complaining gives you major brownie points too.
Cool Perks
As one of the main regional theatres in America, The Old Globe provides some pretty sweet benefits. "A huge perk was getting free tickets to all the shows at The Old Globe along with industry tickets for other shows around the area," Kennedy said. You get to watch performances across San Diego at little-to-no cost because of the connections you make. Knox mentioned that one of her favorite parts of the job was the range of work that she's been able to do. "I can spend three months in Ancient China and then three months in World War II trenches. It's such a wide range of material, ideas and art so it never gets boring." You also score bragging rights for creating a glorious theatrical masterpiece.
The Deets
Interns are presented with points for entry into the Actor's Equity Association. While you may not get paid, the promise of healthcare is payment enough. Art doesn't run on a clock, so your hours are going to be insane. "You work 10 hour days, six days a week," Knox said. As stage manager, your job is to be the first one in and the last one out every day. By the end of your internship, the stage will be your new home and the dilapidated couch for Scene Three is your bed…but you won't want it any other way.
Ready to start your career journey by nailing that summer internship? Check out four steps that make it easy here.