The only thing Blair Waldorf taught us about internships was that sabotaging your fellow interns *cough Dan Humphrey cough* gets you a higher position. We're here to tell you that totally doesn't happen in real life. Your professors and advisers tell you that you need at least one internship before you graduate. However, what they (and pop culture) don't tell you is what goes on once you actually get the job. Seven University of Florida students shared their favorite moments, difficult tasks and what they learned about themselves with College Magazine. Here's what we think you need to know.
You Won't Just Be An Intern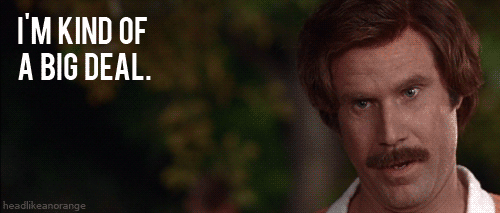 It's a common misconception that you'll only be doing coffee runs multiple times per day at an internship. But more often than not, you'll be given real projects to do because your boss wants you to learn and hey – it's free labor.
"Everyone was very respectful. I got along with everyone. I never felt looked down on for being an intern. That's one of the things the company does a good job at—they give you meaningful work to work on. They trust you with a lot of stuff and I felt very respected. At first I was a little bit surprised and a little bit nervous but I quickly realized that I could handle it. It felt so cool to be responsible for a lot." – Jason Matteo, 21, Senior, Mechanical Engineering, Interned at GE Transportation
You Will Get Yelled At – A Lot
Be prepared for people (no, not just your boss) to get in your face and yell about nonsense and nothing you have control over. Getting yelled at an internship is kind of a right of passage. Whether it's from your overly tense supervisor or an upset customer, it's bound to happen at some point. Don't let it break you.
"On the lunch breaks the interns would take over the phone and that was one of the more difficult jobs because it really requires you to think on your feet. So I think my most successful day was when I didn't get yelled at on the phone. I was really nervous about it at first because all the people in the office were telling horror stories about it before I did my first shift and on my first call they yelled at me. It kind of got it out of the way." – Christine Csencstiz, 21, Senior, Political Science and English, Interned at the office of Senator Bill Nelson
You Can't Get Everything Perfect – It's an Internship for a Reason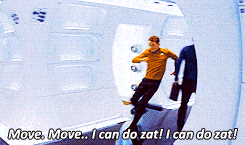 You will mess up on at least one of your tasks, and that's ok. You're there to learn about your future career, not to show up the current employees.
"One of my hardest days at my internship was when one of my projects wasn't giving me the results I needed. I didn't want to give up so I kept trying and pushing for the project, but it kept failing. No one was interested in the product and no matter how many times I pitched the product everyone thought it was old news. I felt as if I failed myself, but my supervisor helped me see the positive to this situation. She gave me tips on how to proceed from this situation and how to not let it happen to me again." – Jesslyn Wade, 22, Senior, Public Relations, Interned at Max Borges Agency
You'll Meet People Who Will Change Your Perspective
If you're lucky, some internships will take you around the world and you will meet new people. Either way, you're cooped up in a small office space with people you don't normally interact with, and every person has a story to tell.
"They had this mini market where they had four or five different women selling different things for lunch. I saw one of them was carrying this little kid on her back and she was selling little bags of rice. She just kind of gave me this huge smile and she was very welcoming. I sat next to her and it's like I had met her three years ago and we were best friends, and she was telling me about her life. She was telling me all these personal things that here we don't even tell our friends. It was really humbling and eye opening to meet someone that kind." – Tabitha Baca, 21, Junior, Microbiology and Cell Science, Interned at Global Brigades in Ghana
The Work You Will Do Is Important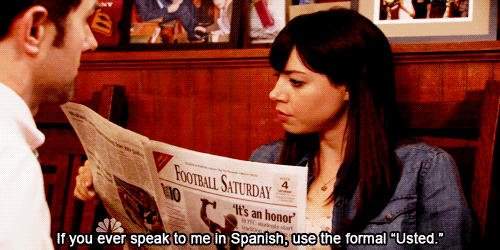 More often than not, you'll roll your eyes at the busy work and filing you're forced into at your internship. But, every now and then you'll get to see the fruits of your labor, and that's extremely rewarding.
"I wrote a lunch review for a restaurant in Boca, and the restaurant framed my article and put it on the wall by the entrance of the restaurant. It was just really cool to go back there and the staff knew me. My parents were proud. It was just cool seeing my name on a plaque on the wall of the restaurant with my work." – Taryn Tacher, 21, Senior, Journalism, Interned at Boca Magazine
Transportation Will Be Your Worst Enemy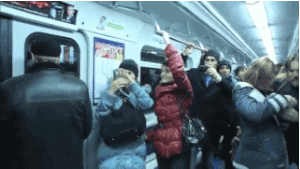 Transportation is a bitch and will prove to be extra complicated on the days you need it most.
"A hard day would definitely be when it was pouring rain. I would take the MARC [Train] from Baltimore to Washington D.C. So I would get up at 5:45 in the morning and then run to a bus and brace the rain to still be on time for work. It was like a three hour commute." – Alyssa Kobernick, 19, Sophomore, Political Science, Interned at the office of Congresswoman Kathy Castor
More Internships Does Not Equal More Experience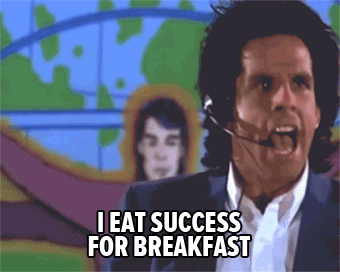 Just because the chick who sits next to you in class loves to brag about her five different internships doesn't mean she has more experience than you. Having one or two internships of real substance goes a long way.
"What motivated me to get an internship was feeling as if everyone had more experience than I did. I guess I didn't really have evidence to back up this notion, but it just seemed like it at the time. I ended up getting two at the same time so as to be ahead of the curve and ended up realizing that I was actually the one with a decent amount of experience." – Sonia Portaluppi, 24, Senior, Public Relations, Interned at Jules Smith