Breathing heavy, palms sweaty, eyes crossed. Three clear signs you could be headed for a meltdown. But don't worry; you're not alone. College life guarantees moments of weakness. And by weakness I mean crying on the floor of the library under a table. If it hasn't happened yet, it will. At least it did for me…
1. "I have a paper due in twelve hours and I haven't started."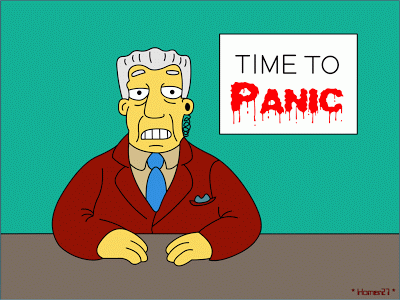 If you haven't had this experience yet, just wait. Wait until the semester you have four papers in one week and only so much time in the day to work on them. It feels like the world is ending. Papers have a way of shocking you; they strike at the very worst times, and inevitably you will be a page too short with an hour until deadline. Deep breaths, my friend, deep breaths.
2. "Two exams in one day and I just might die."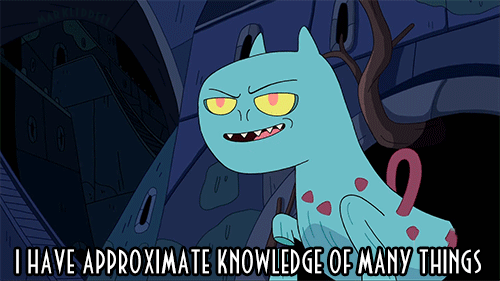 "Two exams on the same day? Whatever, I once had three on the same day in high school." Don't be a fool. This is not high school anymore, and two college exams on the same day are kind of like two AP exams and SATs scheduled back to back. It is soul crushing. Have fun in the library; you'll be there for hours.
3. "I've been in the library for over a day and I don't think I'll ever see the sun again."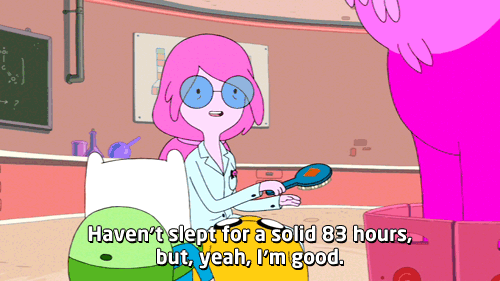 Which leads us to number three. If you leave the library, you will see people who will convince you life is more than studying. Then you will fail and you will be sad, and you will end up back in the library to catch up on missed work. So just sit yourself down, bring a lot of coffee (you'll need it) and maybe some tissues. There will be tears.
4. "What do you mean my balance is in the negatives?"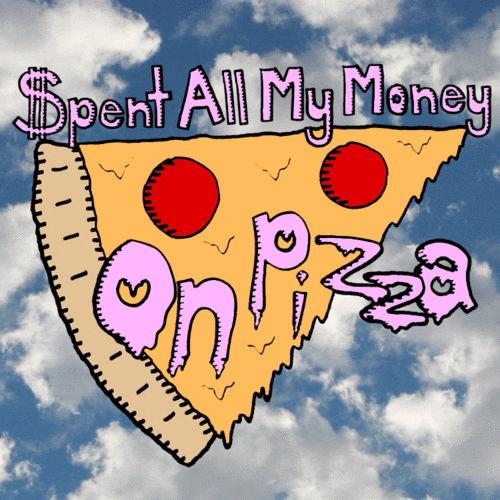 I remember back when I was young and I thought that money existed to make me happy. I laugh at those days. Honestly, I don't know what happens to all that dough. You work so hard all summer, and it sits in the bank like a beautiful little ray of sunshine, and suddenly you get an email in all red and capital letters saying that you done screwed up. Yikes. Is it the booze? The second dinners circa 2 a.m.? Maybe I shouldn't have bought all those movies On Demand…
5. "I swear Mom, I'm actually starving."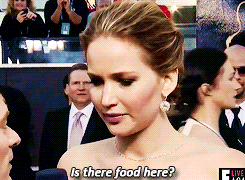 I think college makes you hungrier. Is it because our brains are growing? When you hit stage 4 meltdown and have no money, that second dinner seems less like folly and more like necessity. Plus, how will you pay for all the coffee you'll need while you whither away in the library? Maybe your mom will take pity on you. Or maybe your mom will be like my mom and say, "Aw, that's so sad. Maybe you should do something about that." Thanks, Mom.
6. "How did all of my clothes shrink in the wash?"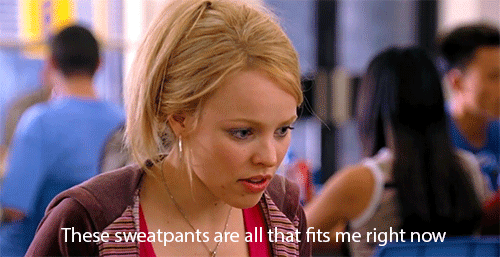 Turns out laundry is hard sometimes. After you shrink every single one of your good shirts, it starts to sink in that maybe moms separate the delicates for a reason. This is a painful lesson, especially because now you're gaining weight, your clothes are shrinking and you have no money for new ones. Bring on the meltdown.
7. "Why is my roommate being insane?"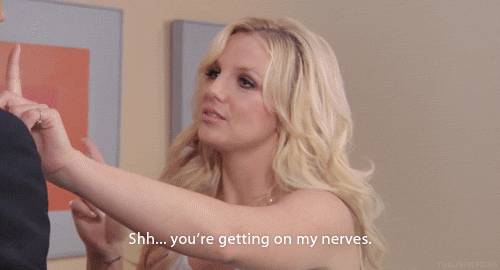 Think your roommate is perfect? Think again. There will come a time that I like to call "The Big Blowout" and it will happen at least once. Someone will leave dishes in the sink one too many times, or maybe the late night visitors start to really screw with your sleep cycle. Maybe you have been around each other way too much. Not to mention you're broke, hungry and your clothes don't fit. Meltdown.
8. "What do I want to do with my life?"

How do so many kids enter college knowing what to do with their lives? "I'm taking x, y and z classes because they'll help me get into a, b, and c grad schools where I'll study blah blah blah and get a career in something fabulous that doesn't sound real where I'll make more money than you." Everyone secretly hates those people. But if you are that kid, you aren't immune either. The day will come when you don't get into z class and b grad school won't accept you and blah blah blah turns into wah wah wah. Invest in a hankie.
9. "My hard drive crashed and I have an exam tomorrow."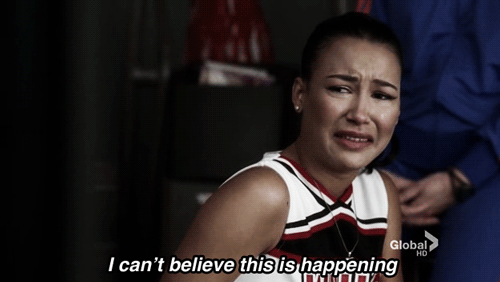 At this point, just laugh. You're out of tears. I hope you backed up your work or have some really great friends in class to help you through this disaster. Oh, you think your professor will understand? They'll let you take it later? Think again. Have fun spending even more time in the library (dungeon).
10. "But I don't wanna graduate…"

Graduating means entering the real world, and the meltdowns will only get worse. Instead of homework, you're assigned to real world projects, and you definitely can't make excuses here. So no, the meltdowns won't go away, but at least you'll know how to face them. And you'll know what go-to junk food you need.