Bruins proudly brag about the beauty of UCLA's campus. The elegant architecture, perfectly kept plants and frequent near-perfect weather provide a picture-perfect setting for study sessions. The campus hosts a seemingly endless selection of prime study spots. Even though students spend four years roaming the cobblestone floors, they probably will never experience every study spot at UCLA. However, when a Bruin discovers their particularly magnificent study spot, it becomes their second home.
Read on for the top 10 study spots at UCLA.
1. The Study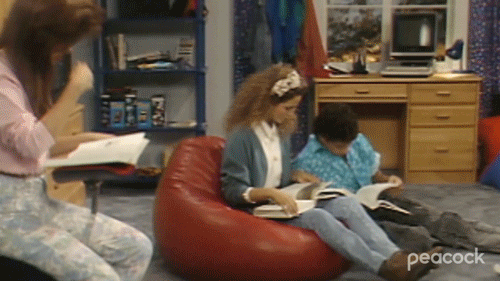 Standing upon the tallest slope on the Hill, the treacherous journey up the endless stairs pays off when you arrive at The Study. This 24-hour study space and cafe lies at the heart of UCLA's on-campus housing. This spatial masterpiece features private group study rooms, whiteboards, two reading rooms, couches, cubicles, and a fireplace. The sleek furniture, smell of fresh coffee, and large windows create a calming ambiance.
The Study is visually stunning, and it also contains the best on-campus sandwiches, pizza, coffee, bagels, freshly squeezed fruit juices, and more. "I really like studying in the study rooms located in the dorms and at The Study at Hedrick. I prefer studying with friends, and the study rooms are a perfect spot to do just that. Plus, they have huge whiteboards which are really useful," UCLA sophomore Bryan Arreola said. However, when finals season arrives, finding a place to continue torturing your weary brain proves tough. To secure a respectable spot, Bruins must prepare their claws or arrive at the break of dawn. From sunset to sunrise, The Study has Bruins' backs as they desperately try to learn ten weeks' worth of calculus in three days.
2. English Reading Room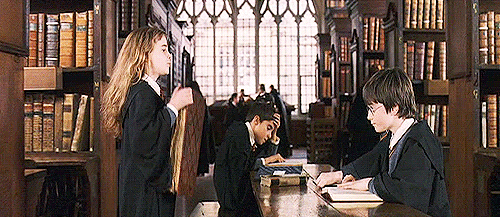 Do you want to stare directly into the eyes of a rare Geoffrey Chaucer portrait as you frantically try to understand the riddle popularly known as The Canterbury Tales? Look no further than the English Reading Room! Located inside the third floor of Humanities Building (formerly known as Kaplan Hall) and housing over 35,000 non-circulating periodical volumes and books in the areas of British and American literature, this library doubles as an English major's heaven.
Although small, the library features narrow walls that possess a Harry Potteresque character. The windows provide a perfect view of Powell Library, and Bruins can perfectly hear the bells banging out songs every hour. Although the silence of The English Reading Room is deafening and the siren-like noise of pulling out a chair feels like the most embarrassing thing to happen to you on earth, this library is a definite hidden gem of a study spot.
3. Rosenfeld Library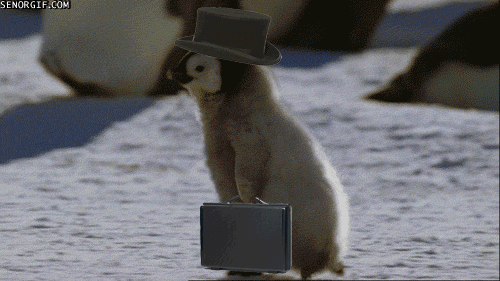 UCLA's newly constructed Anderson School of Management buildings equates to a first-class plane ride to Japan. Being surrounded by business graduate students strutting around with suits and briefcases makes one feel inspired. Particularly, Rosenfeld Library prevails as the campus' pot of gold. Students can practically smell the freshly painted seashell-white walls, inviting them into this luxurious study space. The Rosenfeld Library acts as a research partner to UCLA graduate business students, but undergraduate students can also greatly benefit from the research experts who roam the crystal clean floored halls. Most impressively, within Rosenfeld Library lies an underground study area with large windows where students can be mesmerized by the tall waving trees instead of the blank google document staring back at them. The chairs prove particularly comfortable, and in pristine condition, so Bruins should make the best out of the squeak-free furniture.
4. The Charles E. Young Research Library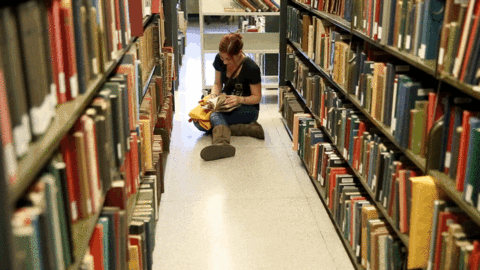 Acting as one of the largest libraries on campus, Charles E. Young Research Library (YRL) seems a Bruin favorite. The modern architecture and hushed atmosphere provide a perfect location to get lost in the history of the great civilizations of antiquity. Found proudly standing on the north of campus with thousands upon thousands of research collections, countless comfortable places to sit, a cafe, and collaborative spaces, YRL functions as a midterm-prep haven. "I really enjoy studying in the Charles E Young Research Library. Specifically on the top floors, because it's usually quieter and some of the desks give you a good view of the outside. It's nice to be able to just look at the sun and trees during a day of intense study," UCLA senior Michael Gatheru said. Although the elevators look frighteningly sketchy, the upper floors are the most peaceful and least crowded places on campus.
Each Bruin grows strangely attached to a specific study spot inside these book-infested walls. "Personally, I prefer to study on the fourth floor of YRL because you can find tables hidden in the book stacks, so it makes studying and eating snacks in private so much easier," UCLA senior Karina Barboza said. Students can easily find some peace and privacy in YRL's maze-like locale. First-year students may get lost at first, but eventually, navigating YRL becomes second nature.
5. Kerckhoff Coffee House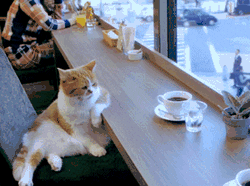 Kerckhoff holds the honor of starring as the heart of campus, both metaphorically and physically. It comes as no surprise that the building holds the most popular and stunning coffee house. Kerckhoff Coffee House oozes inspiration and slightly artful disorder. Although it possesses a traditional cafe environment, there exists something particularly captivating about this coffee house. Glass windows, hanging plants, and circular chandeliers add a particular charm. The smell of freshly brewed coffee and sugary goodies boosts your energy without costing a well-earned dollar. However, locating a place to sit at Kerckhoff Coffee House proves extremely difficult, but not impossible. If ever lucky enough to snatch a spot, you should relish the moment for it happens so rarely.
6. The Arts Library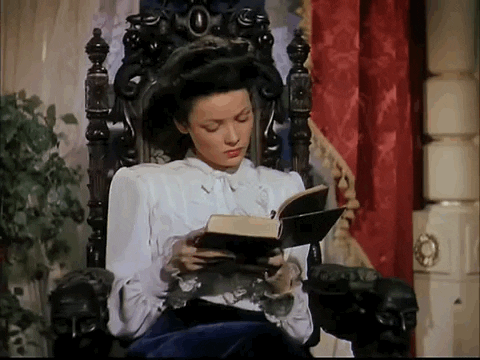 This obscure, secluded, and small study spot seems like the perfect place to get away from crowds. Found at the edge of campus, the Arts Library houses thousands of books about art history, architecture, fashion and costume design, photography, film, and more. The edge of campus boasts absolute serenity. Red flowers adorn the front of the library, and the greenery seemingly never ends. "My favorite study spot on campus is the Arts Library because it's not too big, and I can sit by a window," UCLA junior Victoria Sanchez said. Nothing beats studying by windows where you can dreamily look outside for inspiration. This quaint library's zen ambiance usually seems free of frantic students. Every Bruin needs to experience this library because it quite frankly equates to finding hidden treasure.
7. The Music Library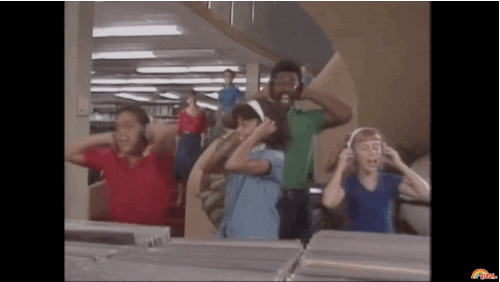 The Schoenberg Music Building holds unparalleled artistic energy and unsurprisingly lodges the most beautiful library on campus. The Music Library acts as the cherry on top of an already impressive building. The library contains one of the largest academic music collections in the United States, and it holds the title of the oldest music library on the West Coast. Collages of inspiring, diverse artists and records greet students upon their entrance to the Music Library. When entering the library, the floor to ceiling windows blinds delighted Bruins with a perfect view of South Dickinson Court and classic Californian palm trees. The furniture looks more vintage but sitting in the grey squeaking chairs provides a sense of bewildering comfort.
8. The Janss Steps Grass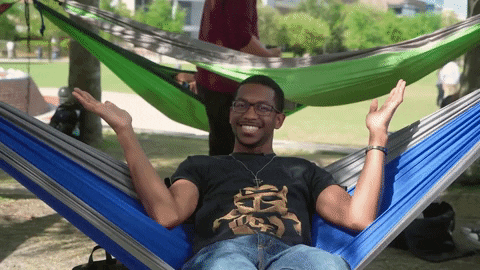 One may question the amount of studying that actually happens near Janss Steps, but nevertheless, it grants an absolutely breathtaking study experience to the truly focused. During a particularly blue-skied day, Bruins quickly fill-up the grassy fields with picnic blankets, depressingly large piles of books and hammocks. You can find two types of students on this chaotic green playground: the ones playing hooky and the ones nose-deep in a book with obscenely large, world-blocking headphones. To get some productive study sessions, Bruins must master the art of creating a non-penetrable study bubble. Nonetheless, this Instagram-worthy study spot acts as a Bruin rite of passage.
9. Franklin D. Murphy Sculpture Garden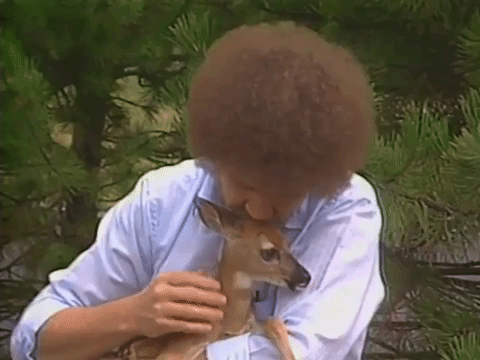 Unlike the Janss Steps Grass, Franklin D. Murphy Sculpture Garden proves a more serene place of study. Located behind the dully opaque Bunche Hall, the Sculpture Garden adds some light to its dark exterior. Exquisite abstract sculptures surround fields of soft, well-kept grass. The sound from George Tsutakawa's fountain sculpture creates a soothing ambiance to ease students' anxieties. The garden features a plethora of trees to cry under after an economics test. This garden offers some tranquility to an exhausting day. The Sculpture Garden acts as the peaceful getaway every Bruin needs once in a while.
10. The Louise M. Darling Biomedical Library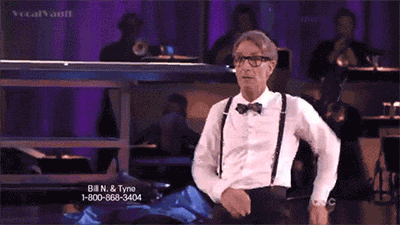 Are you a pre-med student? Prepare to feel inspired… while surrounded by stressed out and sleep-deprived aspiring doctors. Located at the Center of Health and Sciences in front of the Botanical Garden, this library has a more of a no-messing-around vibe. Biomedical libraries typically serve graduate students, but undergraduates can also sneak their way inside. "My favorite study place is the Biomed library! They have these super cool tables made out of whiteboards. It is also where medical students study. I feel a little more inspired every time I am cramming for a test," recent graduate Janani Thiyagarajan said. The whiteboard tables and academically dedicated peers provide a certifiably productive space for STEM students. Although the Biomedical Library sits on the far edge of the south of campus, the walk seems worth the little extra push it brings for pulling that all-nighter right before your big chemistry exam.