My premed journey has followed a continuous cycle of feeling incredibly excited for the future then fear followed by paralyzing fear. Once I witness a patient interaction or meet an incredible doctor, I cycle back to the beginning. The point? The journey you take before even applying to medical school contains emotional challenges and complications. Figuring out a major, getting all your prerequisites done, preparing for the MCAT and deciding when to apply to medical school all add stress and complexity to the process. With the support of your college's pre-health services, some of that burden lifts off your shoulders and into their trusted expertise. The best pre-med schools offer guidance counseling resources, premed organizations and clubs, research opportunities and shadowing programs. All these resources help students from the top pre-med schools get into medical school at a significantly higher rate than the 39.3 percent national average.
Break out your stethoscope and find out where aspiring M.D.'s can find the best pre-med schools in the country in 2019.
10. University of Wisconsin-Madison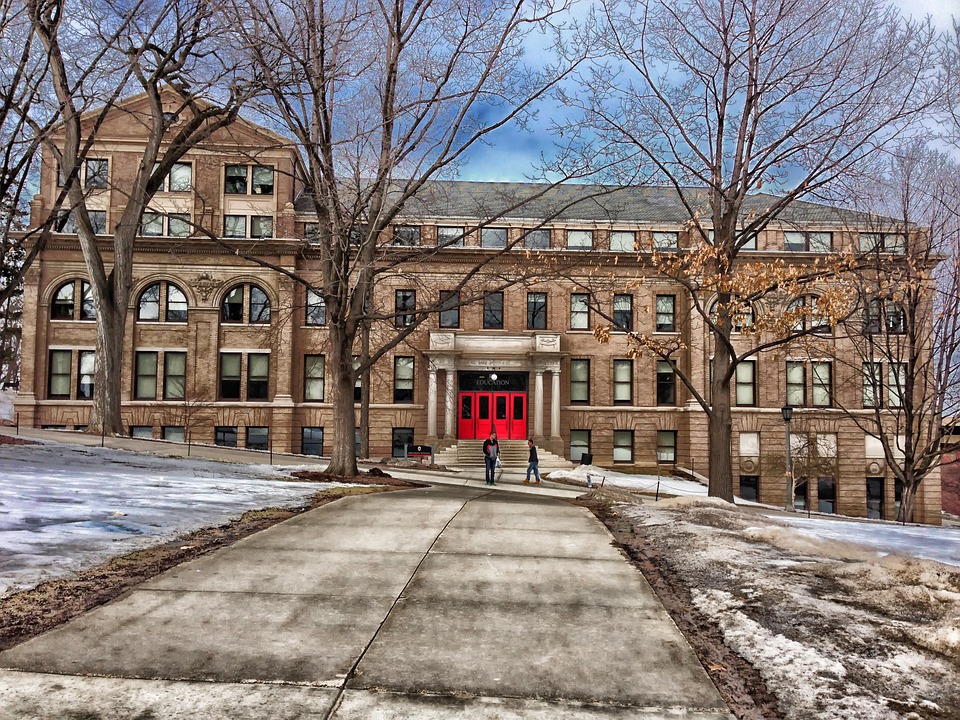 UW-Madison has an entire office dedicated exclusively to pre-health students. The staff is prepared to handle all your med school related crises (we all have a few). Staff at the Center for Pre-Health Advising streamline coursework, volunteering, summer programs (both abroad and domestic), and student organizations including the Pre-Medical Society and Alpha Epsilon Delta and the Pre-Health Honor Society. These pre-med organizations connect students to research programs at universities across the country. Pre-health advisors have availability and training to discuss all these aspects of the medical school application. Students can shadow at UW Health University Hospital, UW Health University Station Clinic and UW Health Union Corners Clinic, which all boast incredible reputations and conduct research. UW-Madison also offers a summer program for just for undergraduate students. "Although not strictly medical there are tons of research opportunities available for those interested. If you're interested in research chances are there's an opportunity," University of Wisconsin-Madison freshman Miles Perkins said.  Admission officers want to know applicants know what the medical profession entails-the shadowing opportunities at UW-Madison help turn med school applicants into med school matriculants.
9. University of Florida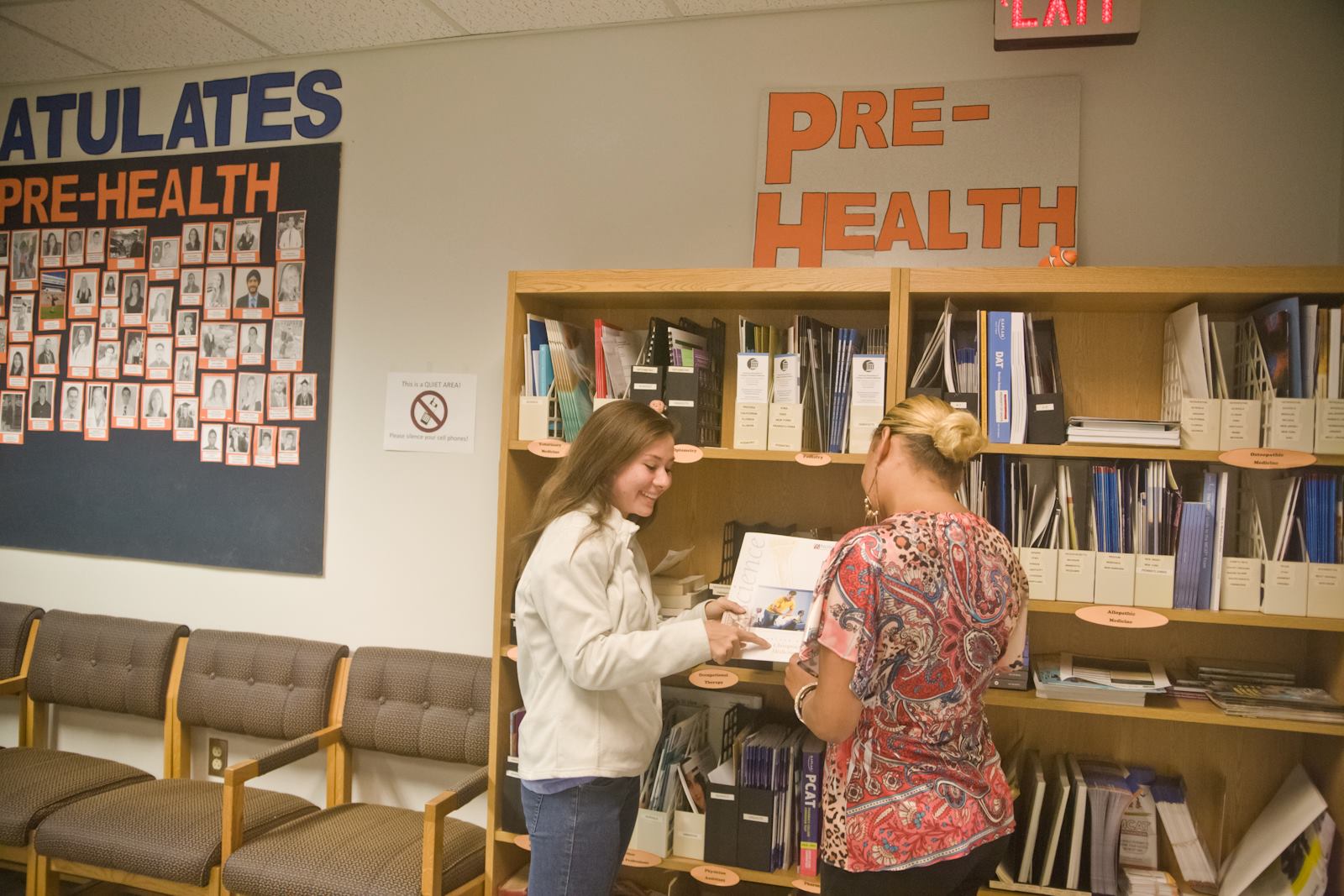 The University of Florida offers workshops and help sessions to help prepare pre-med students for medical school and get you into the medical school they actually want to go to. That means tailoring your personal statement for your ideal program and earning an MCAT score that impresses med school admissions counselors. They staff multiple advisors to guide students throughout their undergraduate careers and application process. These advisors and the workshops they conduct can help guide students through the application process so it feels less overwhelming, which improves the quality of Gator applications. They also offer shadowing opportunities available to students through the UF Health Department of Pediatrics, UF Department of Emergency Medicine and the Department of Orthopedics, giving students an accessible way to earn clinical hours. "Being pre-med puts a lot of pressure on your shoulders to be perfect in every aspect, UF eases that pressure," UF sophomore Deep Patel said. UF offers workshops geared towards premed students featuring programs on writing personal statements and preparation for the MCAT. Medical school recommends shadowing hours or clinical experience of some kind. No set number of required clinical hours exists, but your advisors will tell you: the more hours the better.
8. University of Washington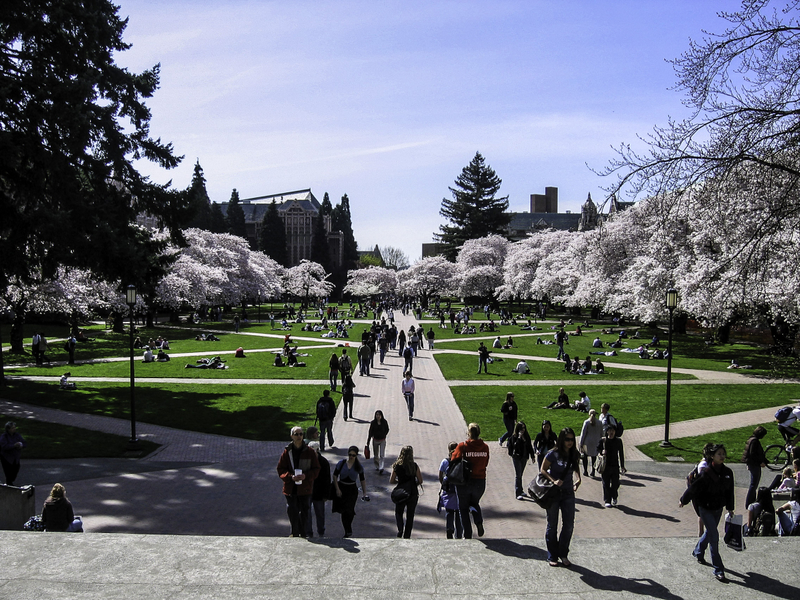 The University of Washington has an army of advisors putting on programs, hosting seminars, career coaching and guiding undergraduates through the medical school application process. Loads of research opportunities await aspiring M.D.'s at UW at surrounding locations like the Fred Hutchinson Cancer Research Center and the Northwest Fisheries Science Center through programs like Pathways Undergraduate Researchers, STTR Program Intern and Cancer Research Internship for Undergraduate Students. UW offers an established database of all current undergraduate research opportunities. "[UW provides several programs to help premed students including] workshops on topics ranging from 'Getting Great Clinical Experience' to 'Pre-Med Course & Major Planning, Small Group Coaching' sessions with max. 15 students and Application Seminar each winter and spring quarter," UW Career Coach Daniel Poux said. Within the premed community, students can find a club tailored to their specific health interests. They offer the Alpha Epsilon Delta Pre-Med Honors Society, The American Medical Student Association, Student Health Consortium, Unite for Sight, and The Minority Association of Pre-health Students.
7. Smith College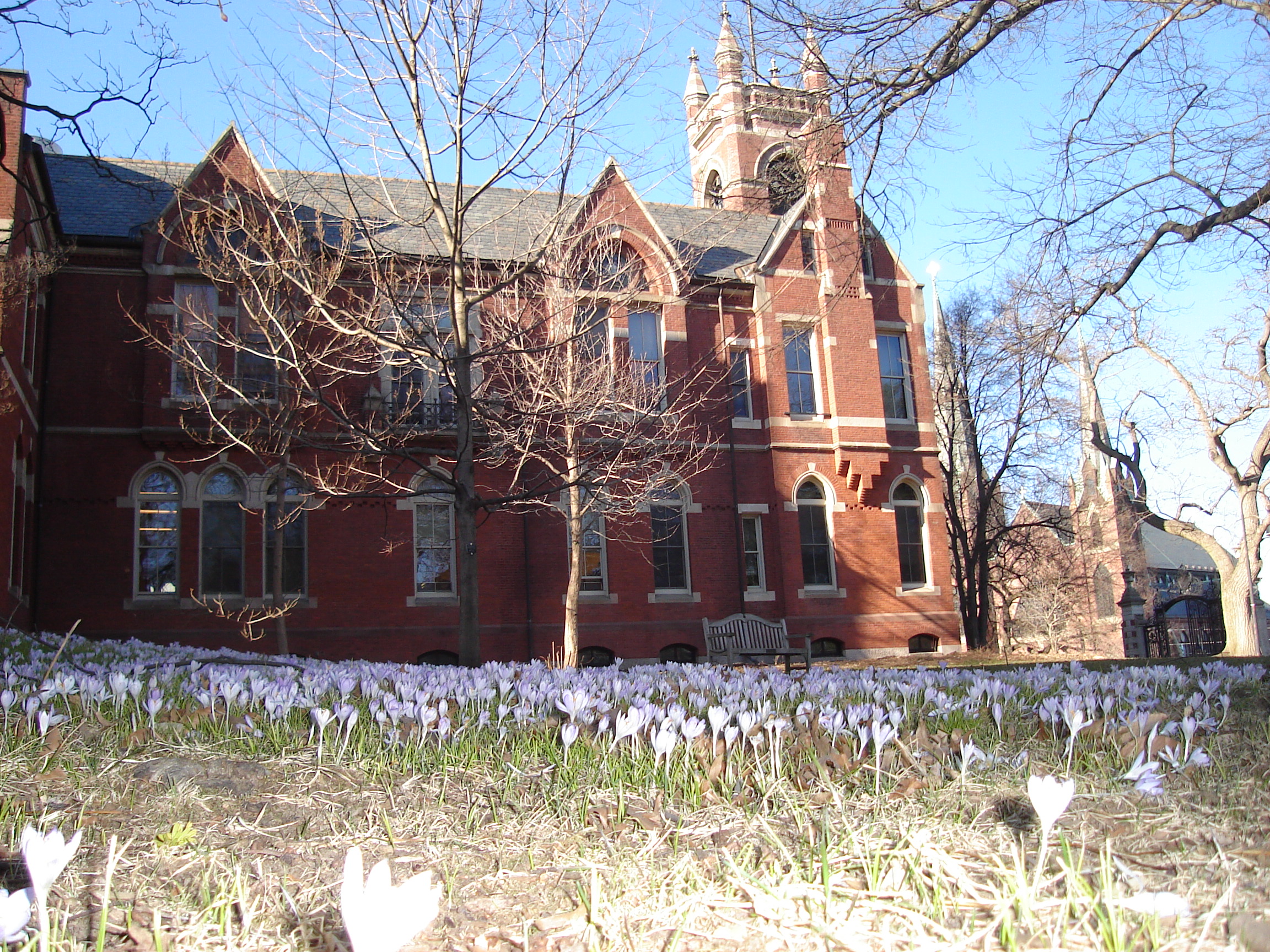 The women of Smith College break barriers across all the medical field, starting with an 87 percent acceptance rate for students applying to medical school. But it takes a lot of work to land those coveted spots in med school. "In my sophomore year, I began shadowing in a microbiology laboratory doing molecular biology research," Smith College Junior Jane Kirby said. "Join a lab early in your undergraduate career, shadow on projects before beginning your own and don't be afraid to take an interdisciplinary approach and collaborate outside of your department." Smith College offers unique scholarships and grant opportunities. The Praxis grant, for example, ensures every single student can do an internship domestically or abroad. Students can apply to Praxis once they secure an internship. As long as you turn in the proper paperwork, you'll get the grant. Praxis breaks the barrier that stops pre-med students from accepting unpaid opportunities like shadowing and research that prove necessary for med school applications. Pre-med Smithies can also book an appointment with the pre-med advisor or several STEM professors for mentorship.
6. The University of North Carolina at Chapel Hill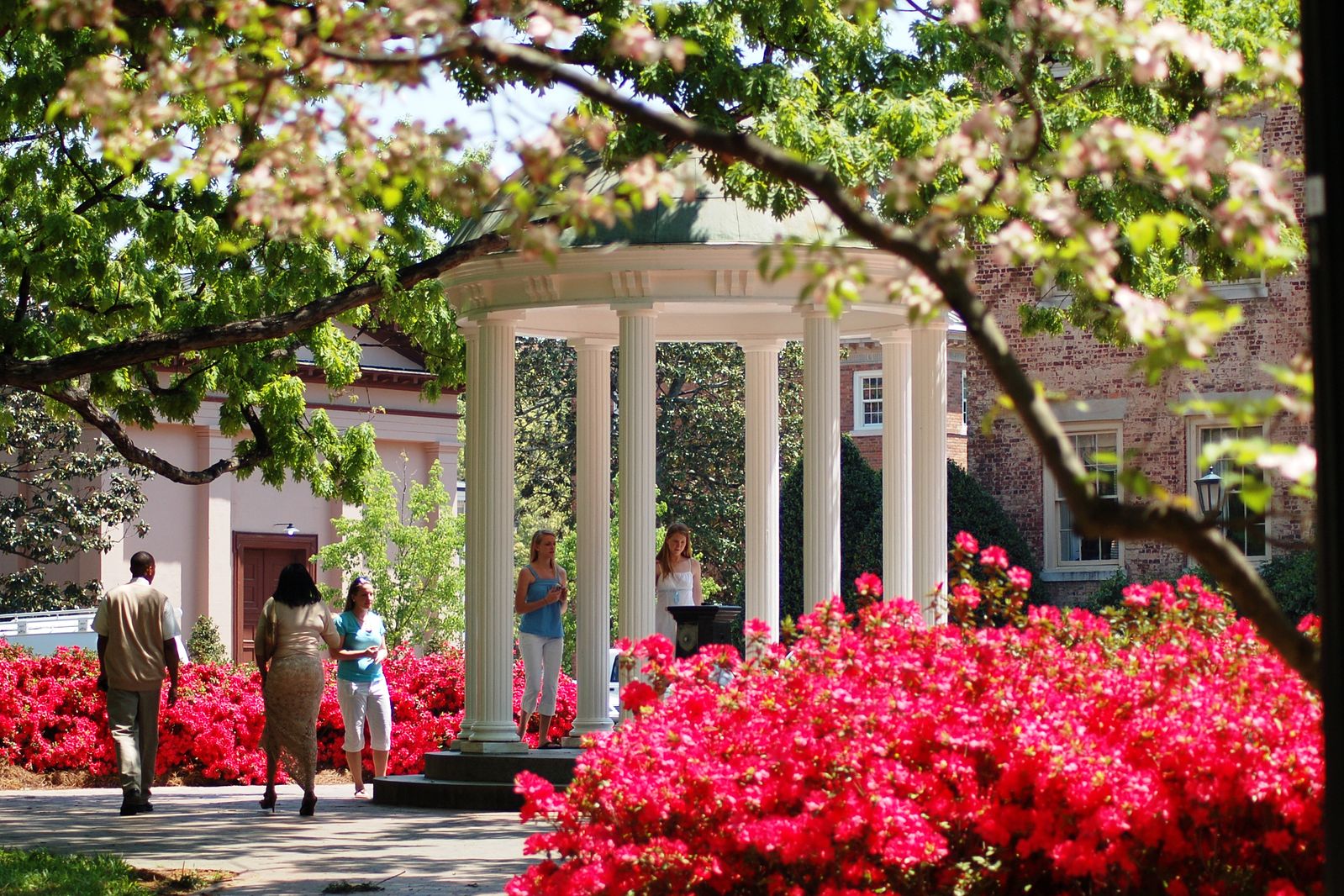 Pre-meds at UNC can access a ton of amazing shadowing opportunities at some of the most prestigious hospitals on the east coast including the University of North Carolina Hospitals and UNC Hospitals Children's Specialty Clinic. UNC aspiring doctors can join pre-med organizations like the Pre-Medical Association and Alpha Epsilon Delta Premedical Honor Society. These programs offer emotional and academic support to other premeds and connect them to physician alumni in the area. UNC also offers a nine-week Medical Education Development summer program through the School of Medicine and Dentistry. It gives disadvantaged, fourth-year undergrads a taste of what the first year of medical or dental school will be like. This program includes biochemistry, gross anatomy, histology and microbiology coursework, along with professional development seminars and patient simulations for growth in clinical skills. It basically gives students a "free trial" run of medical school before taking out tens of thousands of dollars in loans and committing to four more years of school and a residency.
5. Georgetown University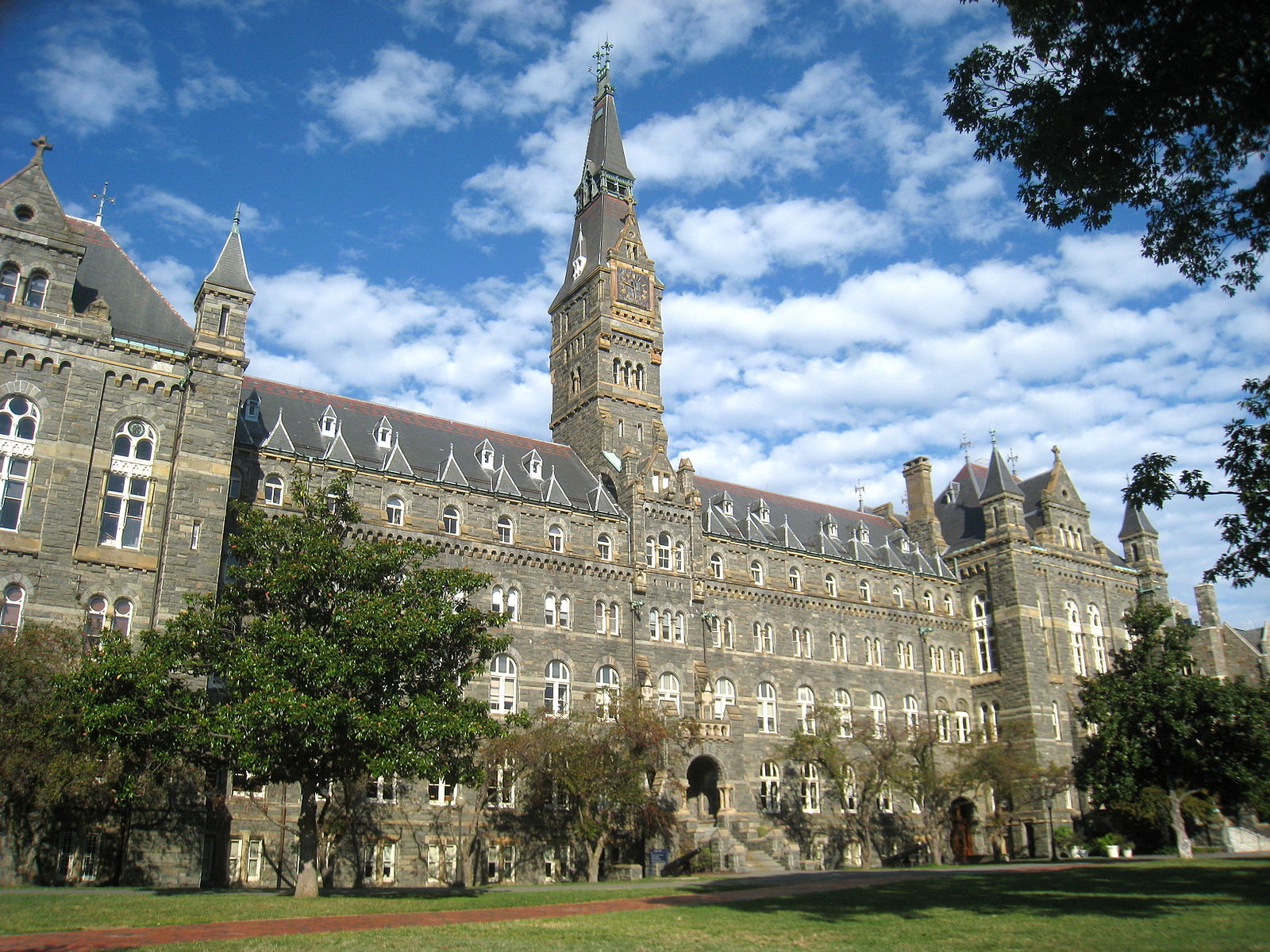 The Georgetown University Medical Center houses more than 400 scientists that share a biomedical and health focus. They conduct research on cancer, neuroscience, child health and development and global health. And you know what this means: opportunities for pre-med students to get involved in research. For shadowing opportunities, Georgetown students can look to University Hospital, Tidelands Georgetown Memorial Hospital and MedStar Georgetown University Hospital. Plus Georgetown offers multiple advisors and numerous workshops throughout the academic year to help premeds prepare their applications. For example, they do specific workshops to help students compose their personal statements. The cream of the pre-med crop don't need to look far for medical school with the early assurance program (EAP) at Georgetown's Medical School. If a pre-med undergrad maintains a 3.6 GPA and takes five required premed courses by end of their sophomore year, then they become eligible to apply. This program alleviates the stress of waiting for a med school acceptance.
4. Columbia University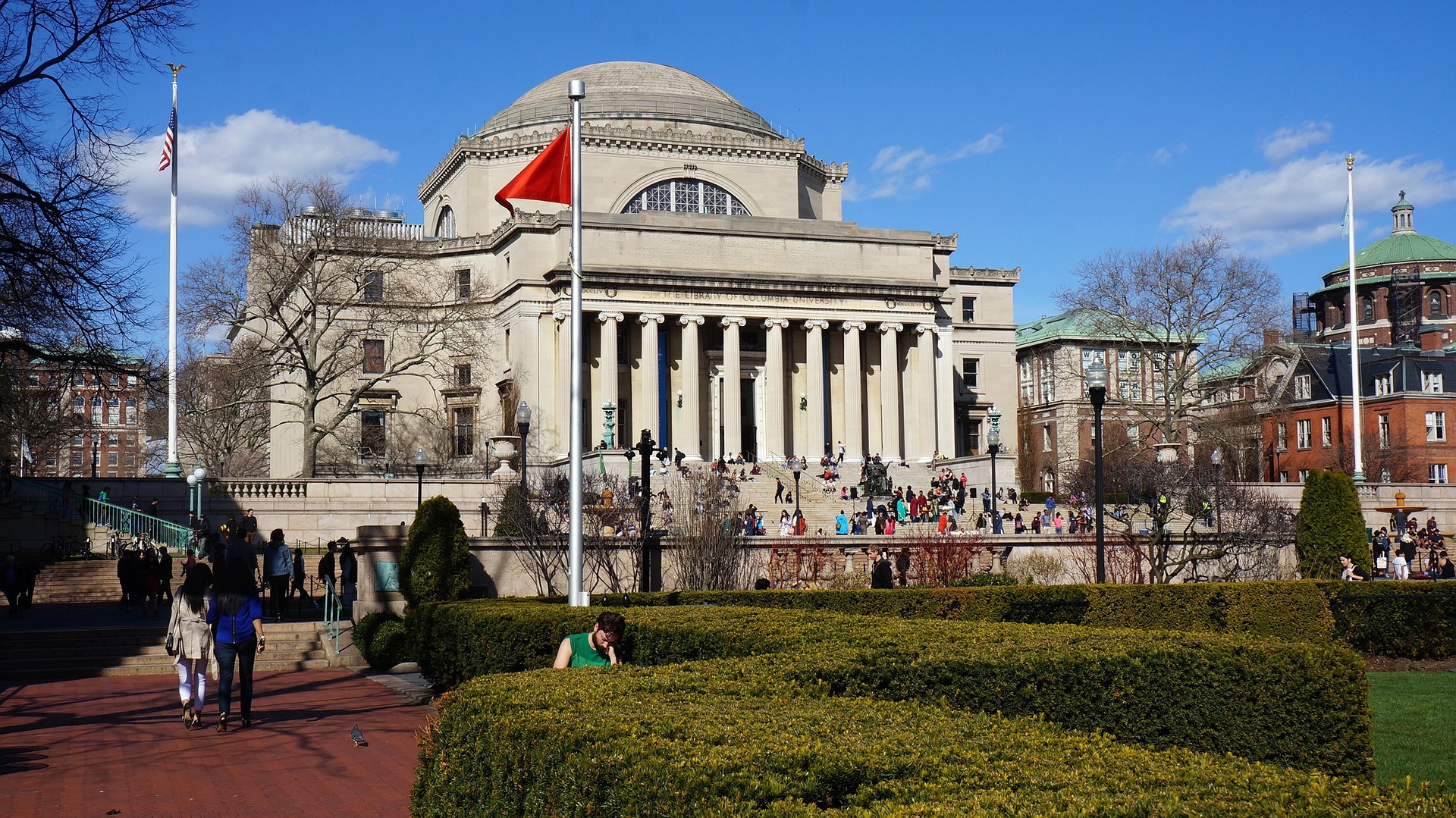 Columbia University's undergrads boast an 83 percent medical school acceptance rate more than twice the national average. All undergraduate pre-med and pre-health students get assigned a pre-medical advisor after they notify their undergraduate advisors they intend to follow the pre-med track. The pre-med advisor provides guidance and information relevant to the premedical curriculum as well as the application process. This differs from most programs, where they only have one premedical advisor on staff.  Meeting with only one advisor over the course of your four years creates a more supportive atmosphere and makes your advisor much more accessible. Also, Columbia has a ton of research opportunities with professors because they have over 200 research centers and institutes including several interdisciplinary centers.  Student work ranges from understanding mucosal immune response coordination to working in the subfield of theoretical neuroscience.
3. Emory University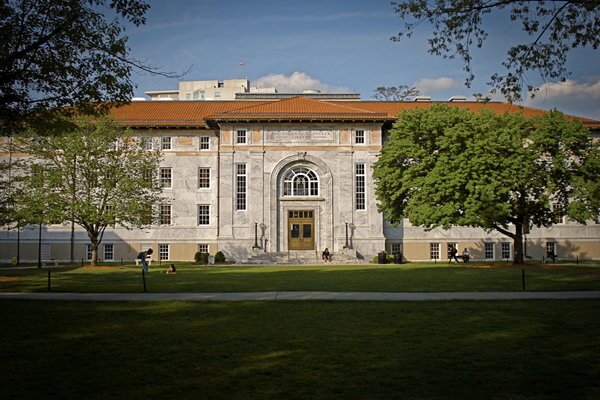 Emory University hired an entire staff dedicated to serving pre-health students exclusively. The director and advisors from the Pre-Health Mentoring Office (PHMO) advise students on how to set up their schedule to prepare them for the MCAT and medical school. They also help students get shadowing and research opportunities and answer questions about admissions and applications. The peer mentor program connects upperclassmen with first-year students and others new to the pre-health track.  The Career Center also employs two pre-health career counselors. Before application season rolls around, Emory encourages that students participate in the Pre-Health Holistic Review. During a student's second or third year, the review board will meet and review a student's pre-health goals, accomplishments and plans for medical school. Then they make suggestions to improve and finalize application to help students achieve their goals.
Students can find pre-health extracurriculars they need right on campus. The Emory Healthcare Network offers a ton of different opportunities for students to get shadowing experiences and clinical hours. Plus, they offer formal clinical volunteer programs at Emory Clinic. Students volunteers support various departments, such as helping the oncology or the ER, wayfinding (Concierge Volunteers), visiting patient rooms and providing visitor support in the ICU and surgery waiting rooms.Students can work as medical scribes as well. Emory actually provides free transportation to premed students to a level I trauma center, called Grady Memorial Hospital, in downtown Atlanta every weekday. Aspiring doctors can join student-run organizations like Alpha Epsilon Delta Premedical Honor Society, ChEmory, Emory Bioethics Society and Project Medishare.
2. Yale University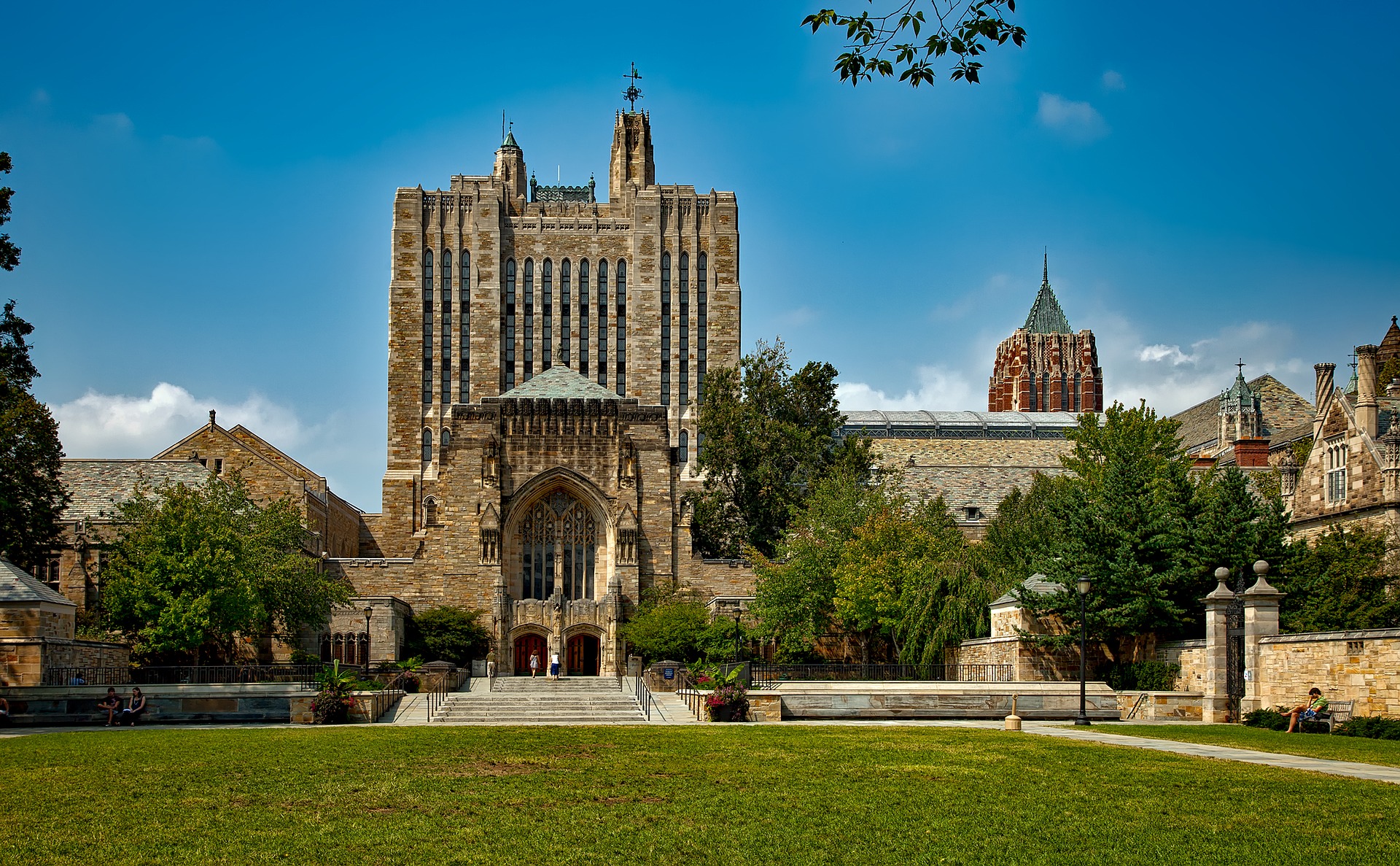 Yale pre-med students get access to some of the coolest, most research-driven hospitals in the world as undergrad students (it's safe to say I'm jealous). Yale undergrads can shadow doctors at the Yale New-Haven Hospital, the Hospital of St. Raphael, Connecticut Hospice, Leeway (a long-term skilled nursing facility for AIDS/HIV patients), Fair Haven Community Health Center (primary care facility for the Hispanic population) and Hill Health Center (provider for low income and underserved population). Yale has on-going research for almost every major medical concern including clinical trials on reproductive health, prostate cancer, arthritis and back pain. Yale undergraduates also get an incredible support system in the Health Professions Advisory Program. "Being premed at Yale has been incredibly challenging, but what has made this journey so worthwhile is the amount of support I received along the way. My professors and tutors alike have been the linchpins of my decision to continue on this difficult journey," Yale senior Amy Kwarteng said.
Almost 90 percent of Yale's pre-med students get that coveted acceptance into medical school after graduation. Yale boasts a unique collection of pre-health clubs and organizations including a chapter of the American Red Cross, Community Health educators, Public Health Coalition, Association for Health Equity and Development and HAPPY. HAPPY, or Hypertension Awareness and Prevention Program, at Yale is a collaboration of Yale students with health care agencies and professionals dedicated to providing regular hypertension screenings and then linking hypertensive individuals with affordable care, eliminating barriers to follow-up care in underserved communities. Yale is the only college on this list to offer this program. Their range of shadowing opportunities and academic counseling make Yale's premed program one of the best in the country.
1. Johns Hopkins University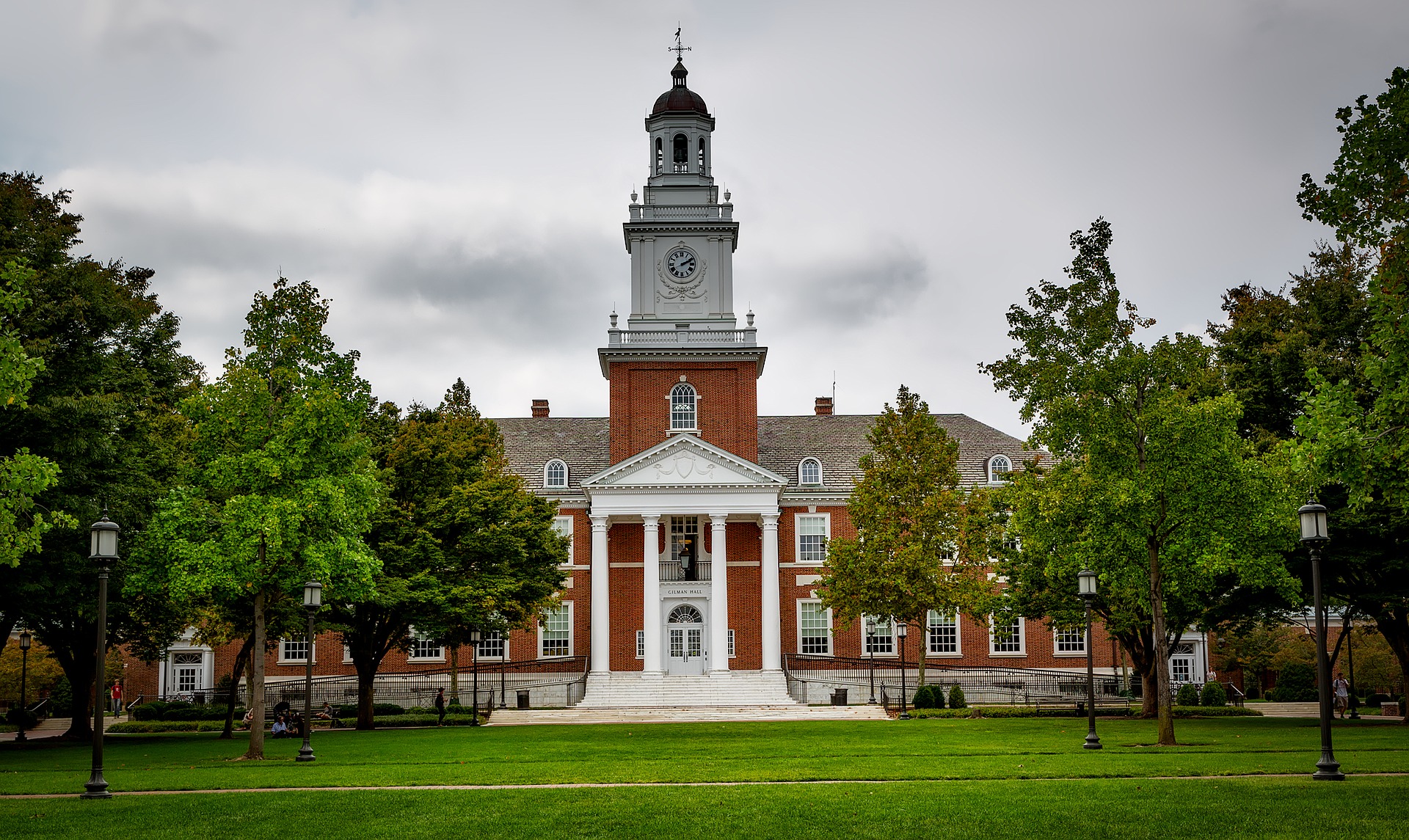 Approximately 70 percent of Johns Hopkins undergrads that apply to medical school get in, almost twice the national average. Johns Hopkin's helps make that happen with multiple programs, resources and organizations designed to prepare students for medical school. They offer a non-major undergraduate pre-med program and a specialized Post-Baccalaureate Premedical Program designed to prepare recent undergraduates for medical school. This program helps students with an excellent academic record and a GPA above a 3.0 get through lots of required premed courses. Most students complete the program within nine to fourteen months, making them eligible (and more prepared) to apply to medical schools. Johns Hopkins also has multiple premed advisors for their students and shadowing opportunities at The Johns Hopkins Hospital.
Once it comes time to apply, The Johns Hopkins Committee Process helps students get a Committee Letter of Evaluation. Each applicant undergoes an evaluation by the Health Professions Review Committee. The strengths and attributes of each applicant is summarized in the Committee Letter. The letter supports the student's application to medical school and boosts their chances of getting in. Johns Hopkins also offers the Johns Hopkins Underrepresented in Medicine Program (JUMP), which promotes the success of students from underrepresented backgrounds that want to pursue a career in medicine. JUMP provides academic support, mentoring, community building, career exploration and leadership opportunities throughout their first year at Johns Hopkins. "Being premed at Johns Hopkins is nice because there's a large number of us here so there's an emphasis placed on academic support by the university," Johns Hopkins sophomore Leta Ashebo said. Johns Hopkins' plethora of programs, premed advising staff and shadowing opportunities at its hospital make it the premier university for pre-medical students.