No university has achieved a perfect intersectional feminist utopia. In fact, considering the inherent imbalance of power at any institution, no traditional university can really achieve feminist status in 2018. But some colleges work actively towards better platforms for their feminist-minded students—to take a stand, make change happen and study the most under-told story: hers. College Magazine ranked the top 10 universities for feminist activism based on their student body's attitude, strength of their feminist dialogue, opportunity for feminist/queer/intersectional study and their administrative history in dealing with sexual assault and harassment.
Keep reading to find out why these are the top 10 universities for feminists.
10. Yale University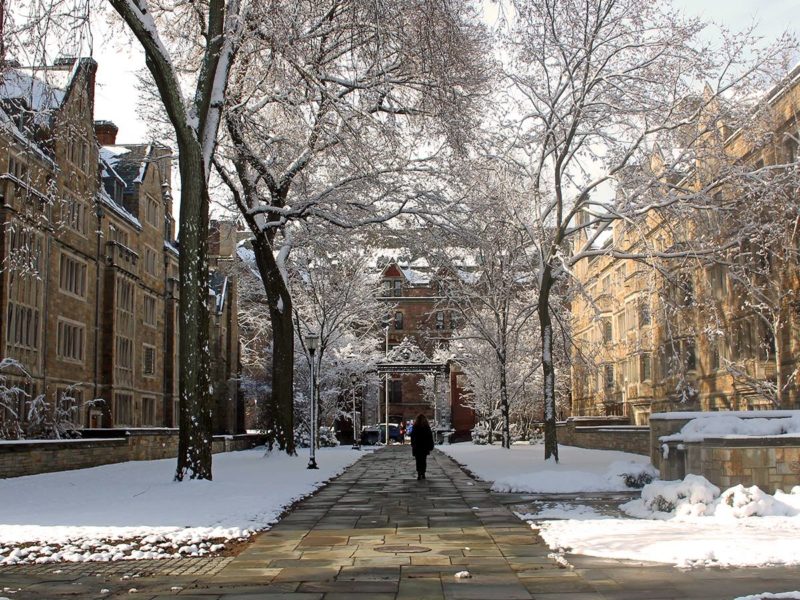 Rory Gilmore attending Yale does not automatically mean Yale is one of the most feminist colleges. But Yale's track record of supporting women both while in school and out in the real world does. The Working Women's Network and Yale University Women's Organization are two of the larger options for women aiming for the top. The Women's, Gender, and Sexuality Studies department offers an undergraduate degree and nuanced intersectional courses, like "Women and the Supernatural in Medieval Literature" and "Gender in Modern Korea: History and Representation." And, to top it off, they have some experience with raising women leaders, with Hillary Rodham Clinton, Frances McDormand, Lupita Nyong'o and Meryl Streep counting themselves among alumnae.
9. Bryn Mawr College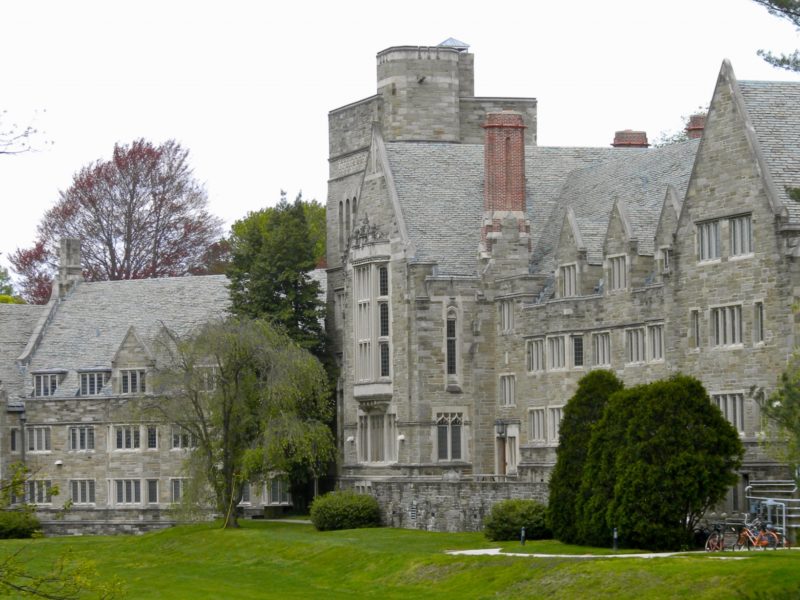 Bryn Mawr was the first college to offer graduate programs to women, eliminating limits on women's intellectual growth. That feminist history is not without a problematic history, like the college's second president, M. Carey Thomas, notorious for actively barring the education of Jewish and POC students and faculty. Students have raised concerns about her name on one of the campus buildings and staged protests covered on regional news in an effort to correct the narrative. Learn how to use your voice at Bryn Mawr and find exposure to some radical feminist work, like the "Sensual Dance Club." The club creates a body positive space to explore sexuality through dance for all students for free. "Many show up to either engage in some form of confidence and self–acceptance, and/or to work out in a way that is fun, comfortable and (hopefully) not intimidating," said head of the club Kristian Moravec. Start making your protest sign and join the throngs as you study women's history alongside graduate students changing the world. You can even revel in the fact that Katharine Hepburn, record holding four Academy Award winning actress, walked the same halls you do.
8. Brown University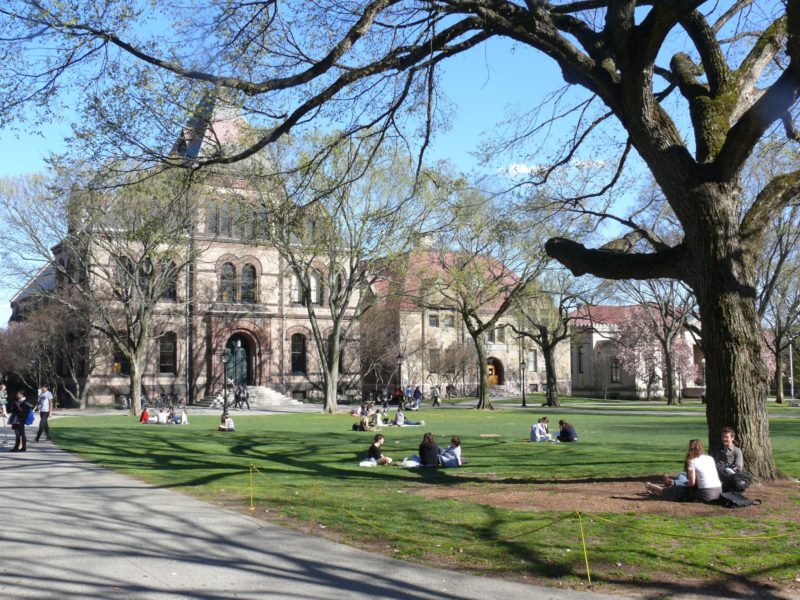 An almost notoriously liberal campus, Brown offers an ivy league education with an intellectual student body. "I'd say generally speaking being a feminist is a pretty accepted stance," senior Kyra Goldstein said. They've taught the likes of feminist icons, like UN Women Goodwill Ambassador Emma Watson and Former Planned Parenthood President Cecile Richards. If hoping to study Gender and Sexuality, this Rhode Island school offers a year-long research seminar with some of the top professors in the field. Like their Ivy League sister, Yale, their legal panel has come under fire for being too biased toward the survivor. They offer sexual assault counseling and legal aid, alongside robust programs for eating disorders and other health issues. Students in the Feminists at Brown student organization continue to foster feminist activism through weekly discussions and participating in the FLAME Conference. If you want that liberal campus feel that lets feminism make real strides forward, Brown is your place.
7. University of Pennsylvania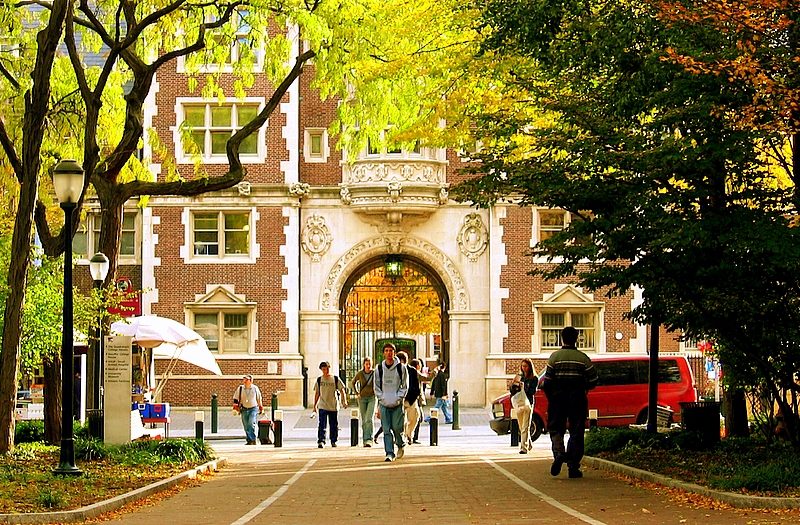 Join your fellow UPenn feminists in Gender, Sexuality and Women's Studies classes. Helpful resources at the Women's Center will make you feel welcome, but the students' initiative sets Penn apart. After Trump's election, students made life-size cut out posters and chalked the side walk voicing their concerns and met with the opposition's retort of course, as a part of a "We Are Watching" movement. Regina Salmons, a 2018 graduate from Penn, affirmed that there's an active dialogue between all sides of an issue. When she wanted to re-start a feminist magazine, The F-Word, after its brief hiatus, the university gave its full support. "There wasn't a single time we asked for funding and didn't get the money we needed," Salmons said. Having a place on campus to feel surrounded by peers who care about the same issues you do fosters your emotional and educational growth, especially with today's politics.
6. Massachusetts Institute of Technology
We can't leave our tech feminists out. Whether you're a woman in STEM looking for support or just want to support the other women at your school, MIT has one of the best gender ratios in a top technical university at nearly 49% female. And on top of the blessed (almost) 50/50 ratio, in 2017, their president acknowledged the presence of sexual assault specifically and recommended better resources and training. Women@MIT, a Diversity and Inclusion initiative within the Division of Student Life, helps students take advantage of those resources by creating a central hub for information and scheduling programs to build the female-identifying community on campus. You can also take a break from your engineering courses and hop over to the Women and Gender Studies program, offering courses for majors and minors.
5. Smith College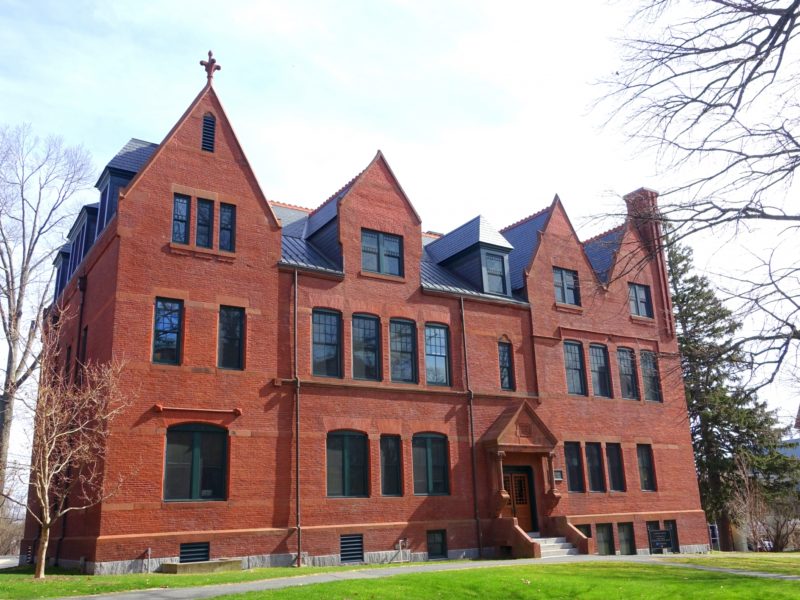 Smith supports intersectionality on another level. Prism, a student organization for Queer and Trans students of color, serves as an excellent example of that. In the spring of 2018, they hosted Queerceañera for Latinx and queer people to celebrate both identities at the same time. The education here places interdisciplinary courses at its core on top of that. While every university can make strides to support students more fully, the student body's activism often proves more indicative of a university's culture. Even if a school's administration leans on the problematic side, if the students actively seek change, you won't feel so isolated. Students consider the entire Smith community as its own feminist community. And considering they follow in the footsteps of alumnae and feminist activists Betty Friedan and Gloria Steinem, the students of Smith should consider themselves in good company.
4. Cornell University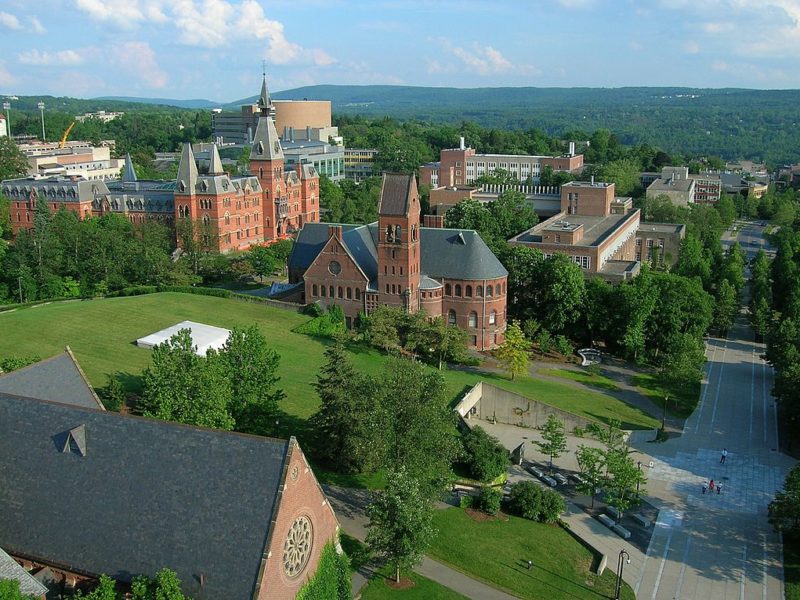 Ruth Bader-Ginsburg's career of breaking barriers started at Cornell, when she graduated with a Bachelor's in Government as the highest-ranking female student. Flash forward to 2017, Cornell reported a study showing over half their student population knows their resources for a sexual assault crisis if they or their friend find themselves in that situation. The feminists form a community and the feminist dialogue is in full force. "There's a pretty large community of POC activists… and there's definitely spaces for feminists. Whether it's radical feminists, which I consider myself a part of, or feminists whose goal is to get more women elected, there's a space for you," said Hadiyah Chowdhury, a 2018 graduate from Cornell's Feminist, Gender and Sexuality Studies, Anthropology, and French programs. The Feminist, Gender and Sexuality Studies program encompasses a lot of intersectional coursework, including courses on transgender and racial intersections. They also offer resources promoting body positivity and safe drug/alcohol usage. Feminist students of all majors can join The Future is Feminist Book Club to read books that foster productive discussion like The Politics of the Veil and How We Get Free.
3. Wellesley College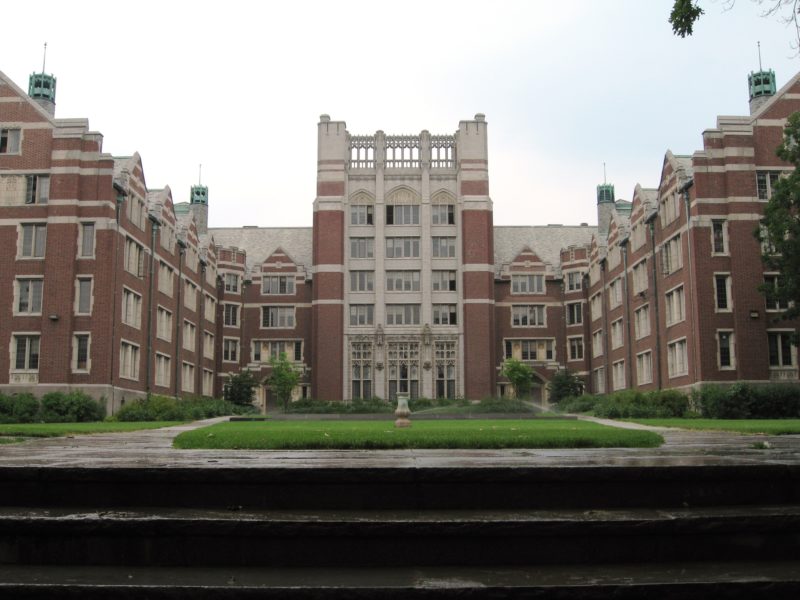 At Wellesley, the feminist education starts early. The Office of Health Services encourages all students complete the "Not Anymore" program, an education service to provide information on sexual misconduct on campus and how to be an active bystander. A historically women's college, the class of 2020 was the first to officially include transwomen. The student group Wellesley 2020 pushed for that change. "In a space defined by women, there is freedom to be other things," senior South Asian Studies major Sitara Zoberi said. But the activist spirit at Wellesley attacks many intersectional issues, including student housing crises, expanding previously Eurocentric courses and other issues that affect marginalized students. Plus, an estimated 40% of Wellesley students identify as queer in some way. After all, it is 20gayteen. Wellesley alumni continue to push for change after graduation, like Hillary Rodham Clinton, and Madeleine Albright, the first female U.S. Secretary of State, or even Nora Ephron, three-time Academy Award winning screenwriter.
2. Mount Holyoke College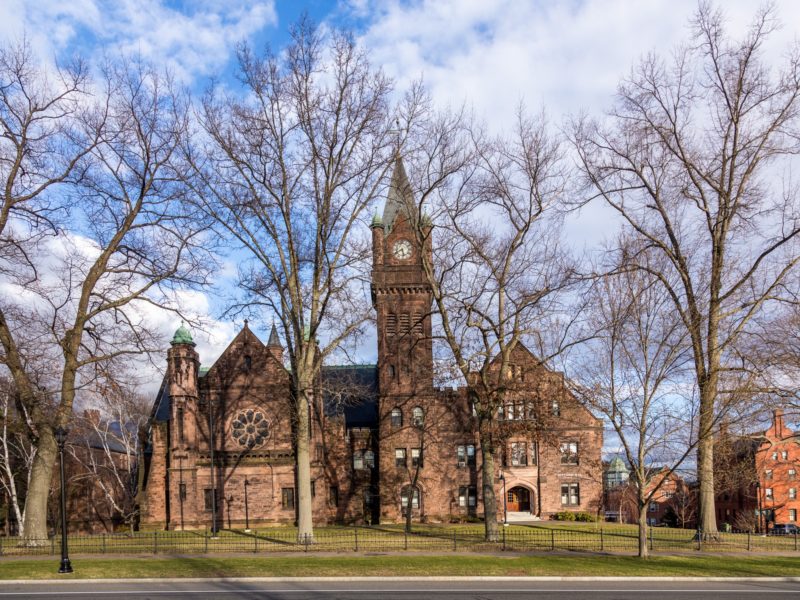 Mount Holyoke, a gender-inclusive women's college, takes intersectionality seriously. Originally founded as a women's college, they've adapted a more progressive approach. This small liberal arts college welcomes all marginalized students, including and especially non-binary and trans students. Diversity doesn't necessarily reach the faculty and staff, but that the administration has shown promising signs of change. Last year, students posted flyers around the history department calling attention to the fact that white professors were teaching history courses on people of color. The faculty's response? "We hear you, and we want to engage." Engagement reigns supreme on this campus of majority progressive students. "It's really nice to have a space where you don't have cis male students, who have just been awarded that male privilege their entire lives," senior Environmental Studies major Emet Maxwell said. Raise your voice and walk the halls just as alumna Suzan Lori-Parks, the first African American female playwright to win the Pulitzer Prize for drama, and acclaimed poet Emily Dickinson did.
1. Rice University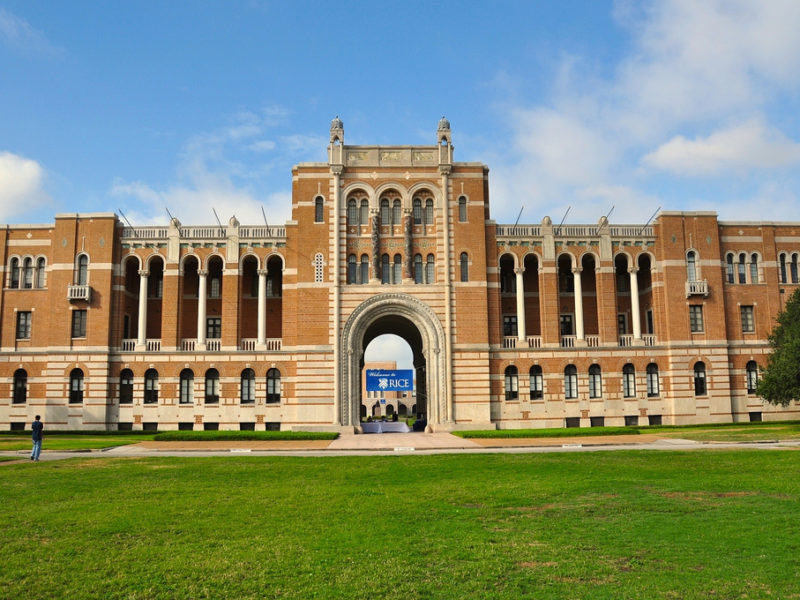 Rice University sets the groundwork for gender equality with a mandatory five-week course on critical thinking regarding sexuality, with the option for an additional five weeks. Rice's commitment to lessons on consent makes 30-minute presentations at other universities look embarrassing. But the conversation continues long after orientation. The Rice Women's Resource Center offers educational and social programming like "I Heart Consent" week and self-defense classes. Intersectional courses develop critical thinking skills towards solving problems for, you know, everyone. This intersectionality is a vital part of campus discussions, where organizations use gender neutral pronouns in many issues. For example, the PERIOD at Rice BCM organization worked with the university to get free access to menstrual products on campus. "Even when our club discusses menstruation, we use gender neutral pronouns and try out best to not associate 'femininity' with menstruation," said Bharathi Selvan, the president of Period at Rice BCM. Join an intersectional community to be among like-minded peers seeking to make a change.
Top 10 Colleges for Aspiring Women Leaders
Top 10 Schools for Female Entrepreneurs Who Want to Change the World