I remember filling out college applications during my senior year of high school. Of course, living in Indiana, you hear a lot about each school in the Hoosier state because everyone likely knows someone that went there. Indiana University? "The party school." At first, this may not put IU in the best light. However, this idea attracted many of my senior friends. Of course, once you start, you learn this university offers so much more than a so-called "party school."
In the spirit of fun, Here are the Top 10 arty Drinks that Students at Indiana University love.
1. Mystery Beer
Who doesn't love a good mystery from time to time? The excitement of trying to guess the ending of a mystery novel or trying to solve the cold cases on "Unsolved Mysteries?" Even that little bit of fear you feel before tasting the mystery-flavored Jelly Bellies? You get my point. IU students also like a bit of mystery in their lives. For this, they occasionally try out the Mystery Beer at The Upstairs Pub in Bloomington. But this mystery comes with a warning.
"It's fun. But the mystery is… they're all bad beers," Indiana University graduate Luke Brockey said.
I never said all mysteries end happily. Sometimes you just keep picking the booger-flavored jelly bean. But that doesn't make the game any less fun. And if the mystery beer doesn't work out so well for you, maybe you can try this next drink on our list. And you won't have to go far because it just so happens to be The Upstairs Pub's most famous drink.
2. AMF, a.k.a Adios Mother F–ker

If IU students don't feel like solving any mysteries and feel like they need more of a kick, they get this drink advertised as the staple of The Upstairs Pub. This beverage makes me think of a blue-colored Long Island Iced Tea on steroids. This drink combines a mix of vodka, rum, gin, tequila, blue curacao, sweet and sour mix and sprite or 7up. I can almost feel the effects just writing about it.
You don't need any more explanation from me. What more could sum up a drink containing that much alcohol, an added bonus sweet and sour mix and the fizziness of sprite or 7up? You get drunk quickly and it tastes heavenly.  And if you do plan on consuming that much alcohol, don't forget that The Upstairs Pub serves food too.
3. Campside Pale Ale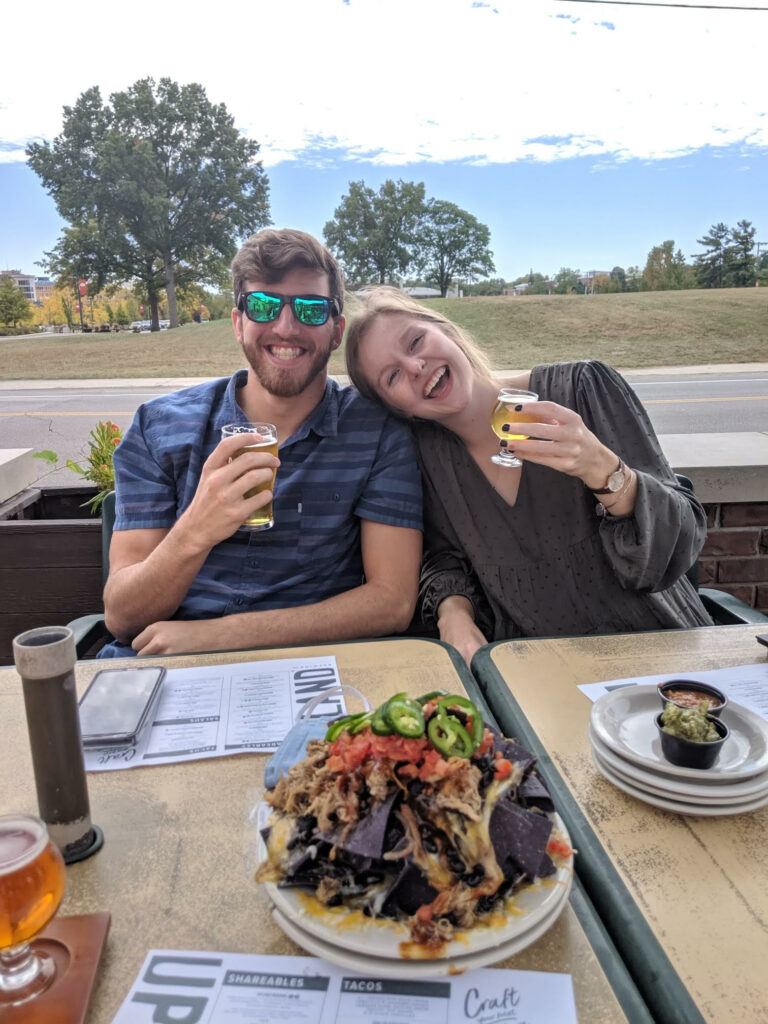 You can find this beer among many others that The Upland Brewing Company brews year-round. The brewery offers an extensive menu so you can choose the food to match your favorite homemade brew. Students describe this beer as crisp and refreshing.
"It's the tastiest of the Upland beers. Pairs nicely with my fish and chips," Indiana University graduate Zach Apple said.
I would not characterize Upland as the average college party bar. You can likely expect to find upperclassmen and maybe even the occasional family at this establishment. And a massive bonus of this bar? You can bring your four-legged furry friends to enjoy your Campside Pale Ale with you.
4. Oktoberfest Bavarian Lager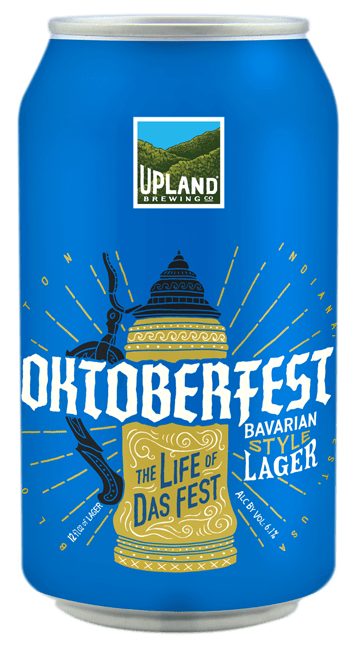 Speaking of The Upland Brewing Company. I only mentioned the beers they make all year round. I did not, however, mention the specialty seasonal brews. And all IU students know; fall in Indiana means Oktoberfest. If you want a rich and malty beer with just a hint of caramel and toffee, you must try Oktoberfest Bavarian Lager. You never really experience how drastically the seasons can change until you experience them in Indiana. IU students know this more than anyone. Luckily, they can go somewhere that understands that sometimes your tastes change with them.
5. PBR (Pabst Blue Ribbon)/Champagne Cocktail
Head on down to the Root Cellar to try out this fun cocktail. A twist on the classic brunch companion, our beloved mimosas. PBR pairs well with salty and fried foods. Maybe some biscuits and gravy? And if you ask me, champagne goes with all foods, like the little black dress of alcoholic beverages.
"Equal parts PBR and champagne, it's real classy s–t!" Indiana University graduate Mel Leif said.
So, if you want to switch it up and bring some fancy to your weekend, try this IU favorite. The Root Cellar serves brunch from 10 a.m. to 3 p.m. on Saturdays and Sundays. The Root Cellar prides itself on its farm-fresh ingredients and its ever-changing menu.
6. Bud Light Lime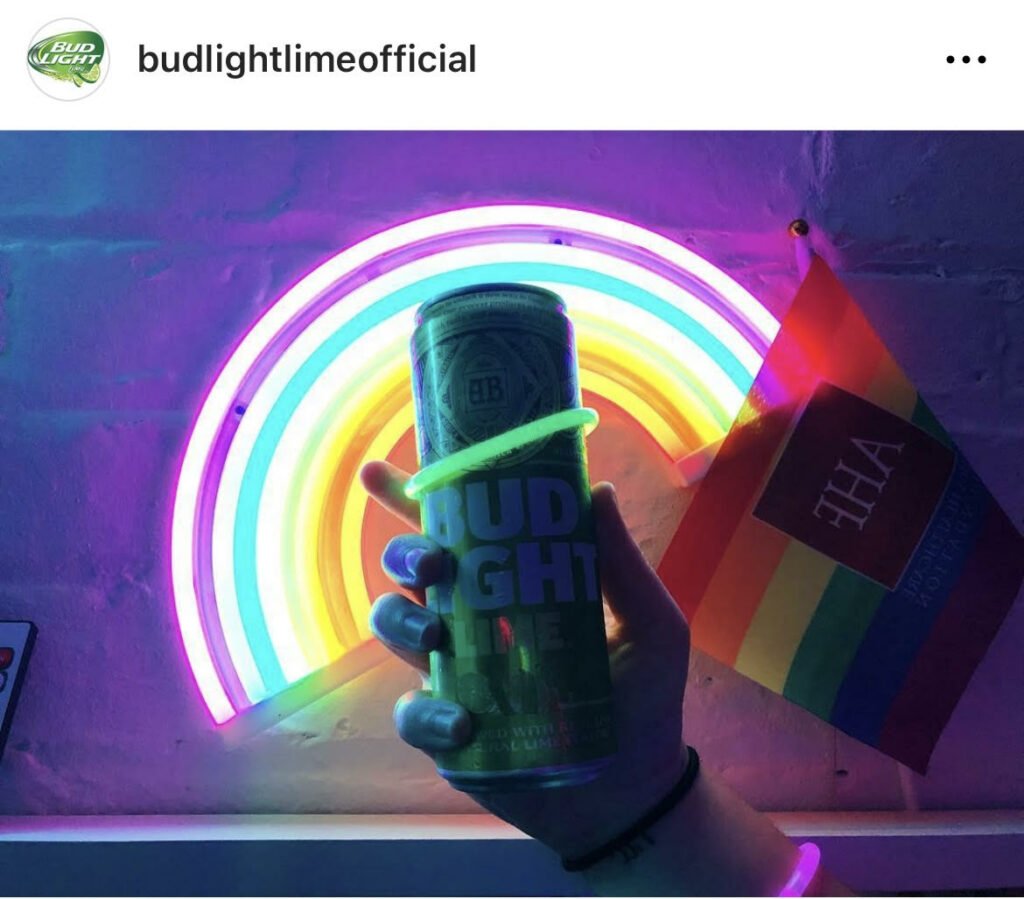 People describe Bud Light Lime as crisp, light and refreshing, with just a hint of lime. Who can't say they enjoy this classic from time to time? It seems like a good beer for any occasion, really. However, it tops the list of IU students' choice drinks for one specific reason. To drink along with one of their favorite performers at The Bluebird Nightclub, Rod Tuffcurl and the Benchpress.
"[We drink it] only at the Bluebird during Rod Tuff concerts, though, it's an essential to staying hydrated,"  Indiana University senior Robyn Greenslade said.
The Bluebird Nightclub hosts numerous musical acts all year round. From a no-name band playing in their mom's garage to your fave superstar, they offer it all. And the band "Rod Tuffcurls and the Benchpress," a student favorite, frequently plays at the Bluebird. They drink Bud Light Lime at their concerts, and the crowd responds.
7. Whiskey and Coke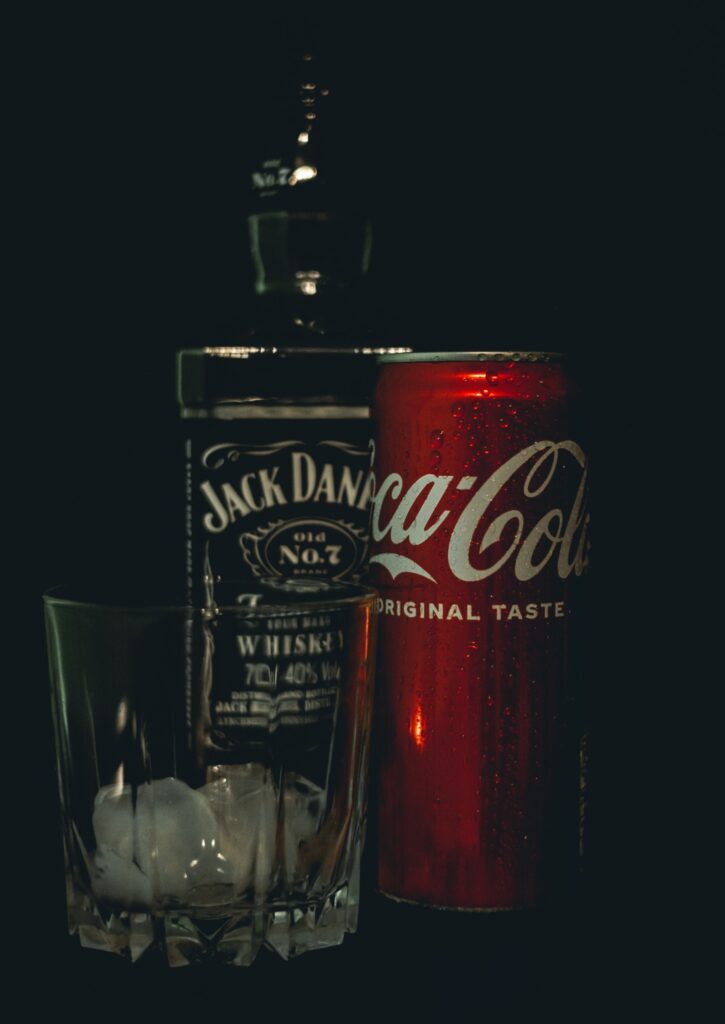 Ah, the good ol' classic Whiskey and Coke. Not all students need a specific bar or even need a specific reason for their favorite drink. They like it just because they can. This variation of one part whiskey to two parts Coke proves a worthy drink for any occasion.
"I like to chew the ice, and it doesn't taste bad," Indiana University graduate Brock Brown said.
I don't think I could come up with a better explanation than this. Maybe you didn't do so well on your finals. Maybe you just feel like drinking something a bit stronger on your weekend at the bars. Try this classic.
8. Michelob Ultra (in a bottle)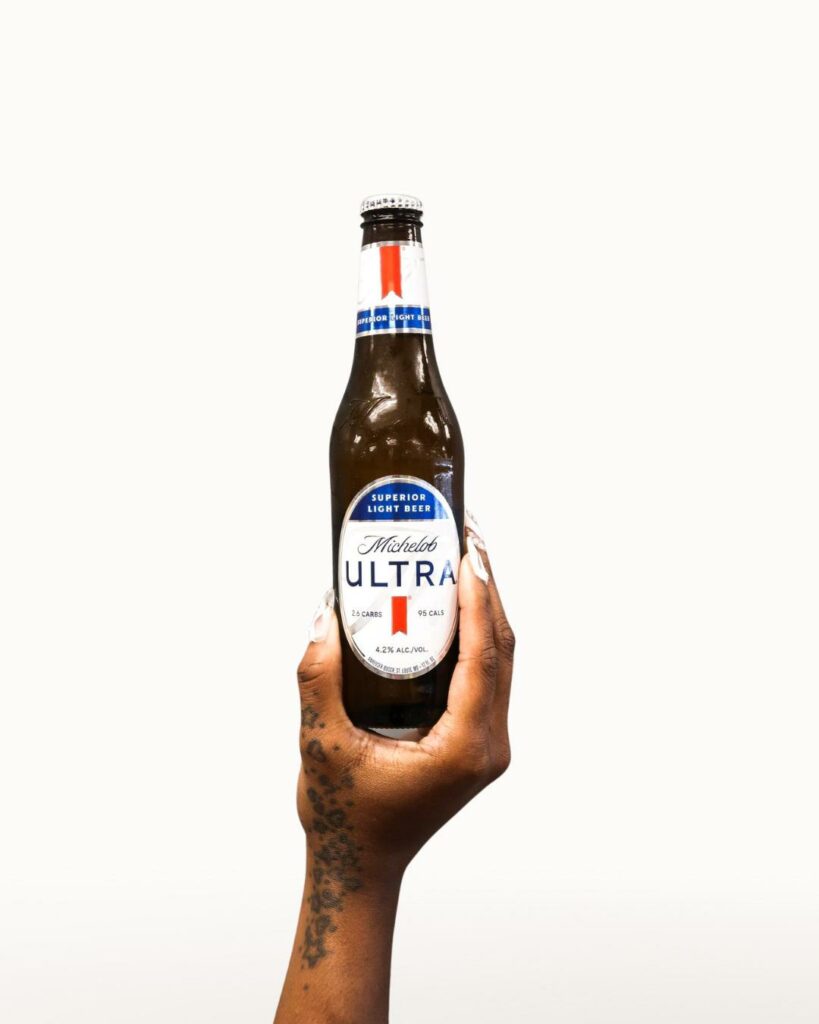 This beer exists at every university. Not this specific beer, but the beer of choice for most students on an average weekend out. Michelob Ultra: a light American lager with a malty taste. And for an added bonus, you consume fewer calories than other beers.
"It's not super expensive, and it's my favorite beer. I can also drink more beer than liquor, so I can stay out longer," Indiana University graduate Drew Harris said.
Michelob Ultra (bottle), the beer of choice for IU students on an ordinary night out. And why not for a mellow night staying in to relax? Who says all the fun happens at the bars? So, if you don't want the punch that you may get from the other weekend favorite, Whiskey and Coke, maybe go for this lighter option.
9. Fireball Shots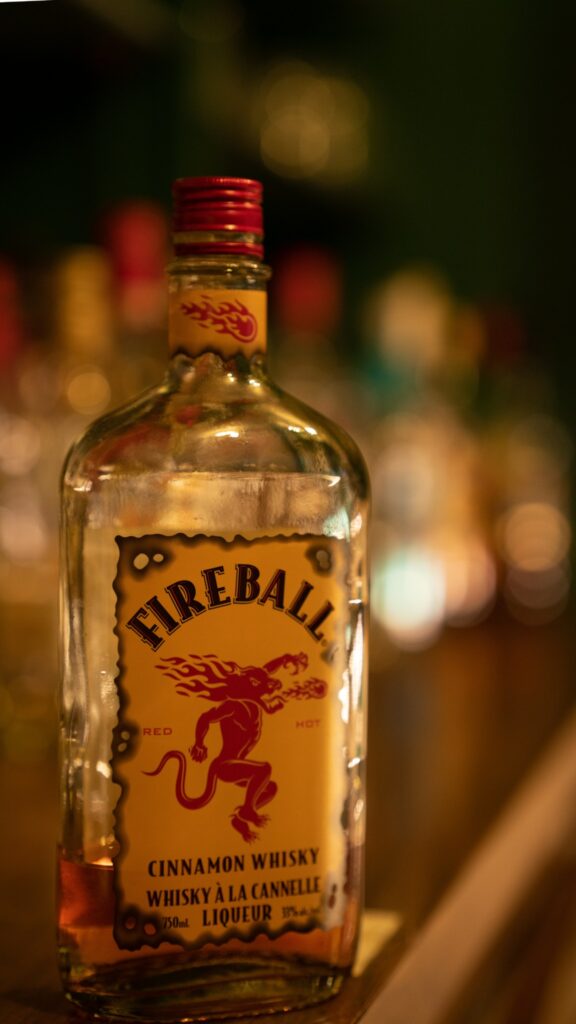 How can I possibly finish a list of IU students' favorite beverages without a tailgating tradition? Tailgating traditions mean something different to all students. All students participate in different shenanigans while pregaming in the grass lots south of 17th Street and north of 14th Street between N. Fess Avenue and N. Forrest Avenue.
"My best friend's family loved to tailgate, and her late stepdad was a fan of honoring all of us kids with a single fireball shot!" Indiana University graduate Susie Holmes said.
Who wouldn't love this cinnamon-flavored whiskey, made to taste like the Canadian candy "Atomic Fireball." And they did a pretty good job. So maybe you could try adding this to your tailgating tradition. Go Hoosiers!
10. Water Long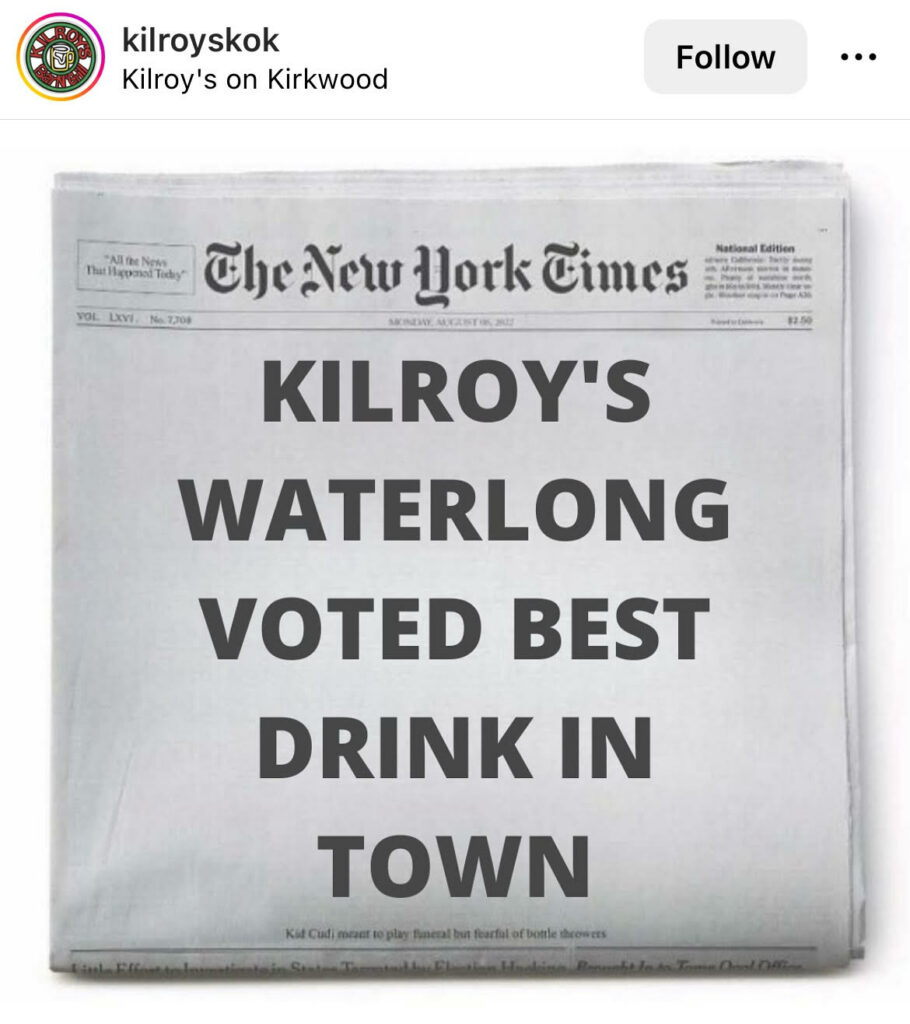 The Water Long tops the list of IU students' favorite drinks by a landslide. Kilroy's on Kirkwood claims the recognition and popularity for creating this concoction. Unlike a traditional Long Island Iced Tea, the Water Long consists of only vodka, rum, triple sec, gin and then topped off with some water and lime juice. Note that I said water, not an added shot of tequila.
 "It's an 11/10 drink. You get to by hydrated and drunk at the same time! Gets the job done quick and easy," Indiana University sophomore Sydney Gercak said.
Kilroy's on Kirkwood opened as a restaurant in 1975 and later as a bar in 1982. Aside from their variety of Long Islands, students can count on hearing the song "Take Me Home Tonight." The whole bar stops to happily sing along before going back to their drinks. Students flock to this bar just for the Water Long.