Stuck between Seminole Pride or the Gator Nation? Can't decide if you look better in garnet and gold or orange and blue? Unsure if you have more fun in Tallahassee or Gainesville? Despite both universities nestling in the best state of all the land, don't let the Gators fool you. Still unsure? "It's great to be a Seminole because of the culture that was built at Florida State long ago by the men and women who fought and worked hard to get the school where it is today," said Florida State University Quarterback Deondre Francois. Upholding their school motto of "Virtes, Artes, Mortes" (Strength, Skill, Character) in everything they do and accomplish, here are 10 reasons why the Seminoles of Florida State University outshine their cousins in the Swamp.
1. Respect and Tradition: Chief Osceola and Renegade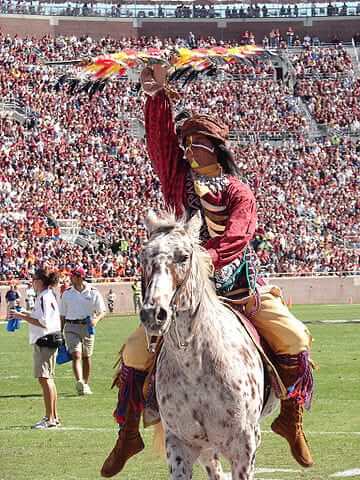 Fuzzy mascot suits? Pshhh. The Seminoles take their school pride two steps further. Calling themselves the "Seminoles" and celebrating the historic Native American tribe, the students and athletes at FSU consider our deep history an honor to do so and strive to live up to the unconquered legacy. The university collaborates with the Seminole Tribe of Florida, continually ensuring that any tribal imagery remains authentic under the direction of the tribe. The face of FSU, Chief Osceola and his horse, Renegade, regally represent the school's commitment to the values of respect and tradition both academics and athletics. The crowd never fails to go wild when Renegade rears back mid-field, allowing Chief Osceola to stab his arrow into Doak's soil.
2. Champions in Garnet and Gold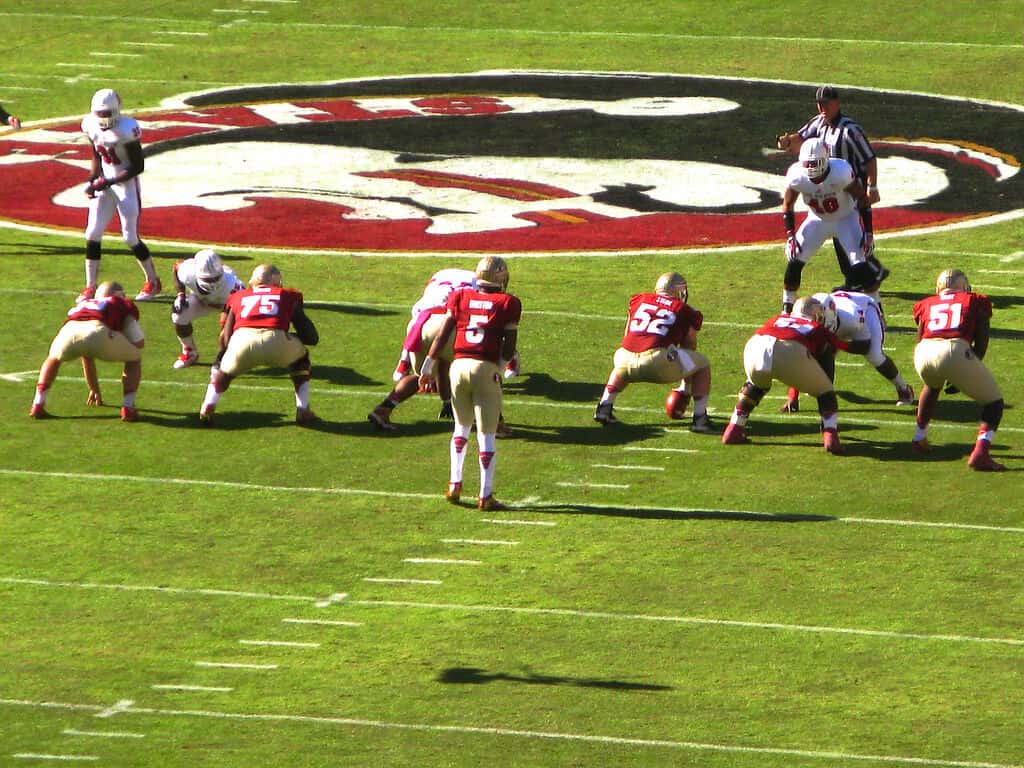 From the Bobby Bowden era to winning the 2013 BCS National Championship, FSU football has a memorable history of dominating the field. Currently ranked 17th in the AP top 25, with a record of 7-3, FSU continues to dominate on the field. With an overall win percentage of 68 and 22nd in conference championship titles with 18 (15 ACC and 3 national championships), football racks up more and more accolades. The Seminoles hold the record for the most consecutive bowl game victories with 11 (1985-1996). Continuing with record breaking statistics, the one and only Dalvin Cook is only 19 yards away from breaking Warrick Dunn's record for career rushing yards in school. Cook said, "It's great to be an FSU football player because of the tradition at this university." Every year the team exceeds expectations, making other schools truly fear the spear.
3. Living in Paradise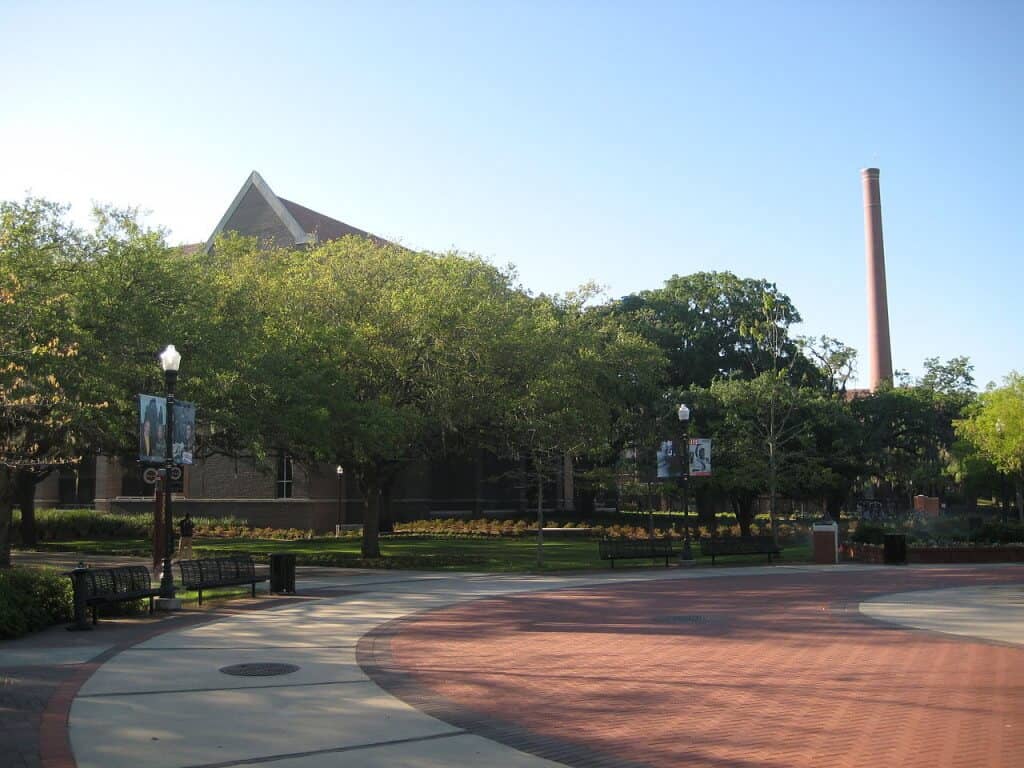 With sprawling hills and sun-drenched structures, FSU students wouldn't dare describe the Seminole campus as a "swamp." In 2015, HouseBeautiful dubbed FSU America's most beautiful campus, and also made Cosmopolitan's list, "18 Pictures of the Most Beautiful College Campuses in America." Most students prefer to walk or bike to classes and the beautiful grounds of Landis Green are always filled with students playing games, sunbathing or walking with their dogs. However, FSU's iconic redbrick buildings truly make this campus come to life, and the school sparkles in garnet and gold. The consistency within the architecture helps harmonize the campus and offers a comfortable, homey feel to the student body.
4. Hijinks in the High-top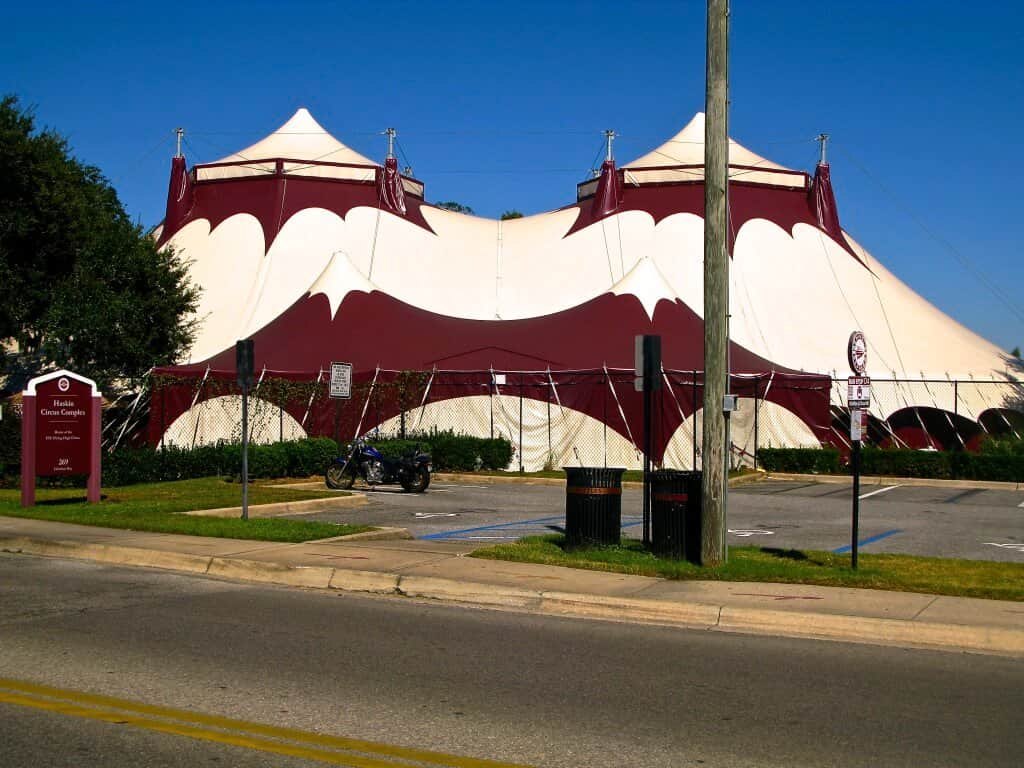 Ever wanted to run away and join the circus? Renowned as one of two collegiate circuses in the United States and the only student-run circus, the Flying High Circus is a unique extracurricular activity. "The circus means family, teamwork, sweat, blood and tears," said Katie Sokolowski, a current performer. "This program is more than just a simple extracurricular activity to those involved." The student performers have dazzled their audiences for over 65 years, exhibiting their proficiency in high-powered feats with spectacular acts of walking the tightrope and soaring on the flying trapeze. Performing 70-80 shows throughout the year, the Flying High Circus provides Seminoles with extraordinary entertainment.
5. All Around the World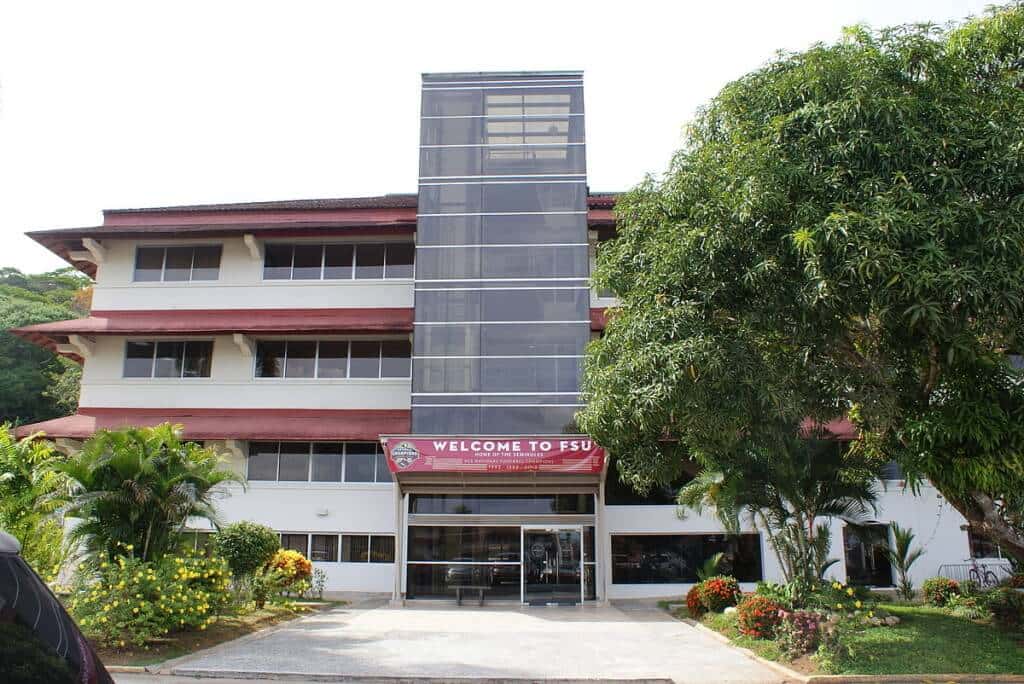 FSU's international study centers and study-abroad programs consistently rank in the top 15 in the U.S., with over 50 programs in locations including China, the Czech Republic, Peru and Tanzania. Jaxon Lear, an FSU law student, spent a semester in Russia. "The study abroad program allowed me to immerse myself in Russian culture, rather than just visiting as a tourist," said Lear. FSU operates permanent year-round study centers in Florence, Italy; London, England; and Valencia, Spain. Feel free to fly to Australia and brush up on your Public Policy skills, or embrace your love for Hospitality over in Switzerland. FSU even offers a unique first-year abroad program to freshmen. In addition, FSU manages an international campus in Panama City, Panama, offering six bachelor's degrees and completion of liberal arts requirements.
6. Key to the City of Florence, Italy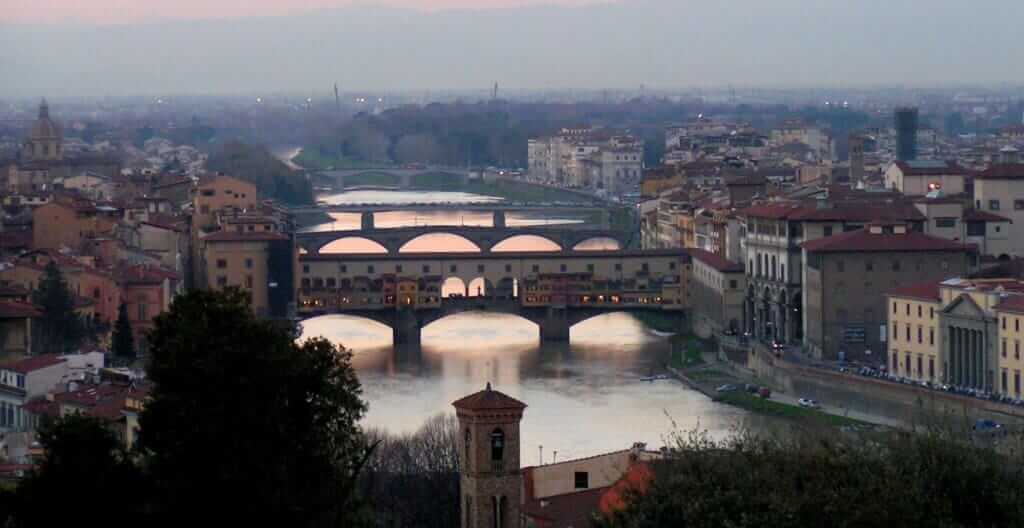 On November 4, 1966, Florence experienced its greatest flood in Italian history. Completely devastating the beautiful city, FSU students faced hardships while participating in this specific study abroad program. The students exhibited incredible fortitude when faced with unimaginable circumstances, enduring periods without electricity and low amounts of food and water. They remained in Florence, helping the city save pieces of art and clean their streets, all while continuing their studies at a frantic rate. For the students' (known as the Mud Angels) service and support, Florence gifted FSU with a key to the city as a token of their appreciation.
7. College of Motion Picture Arts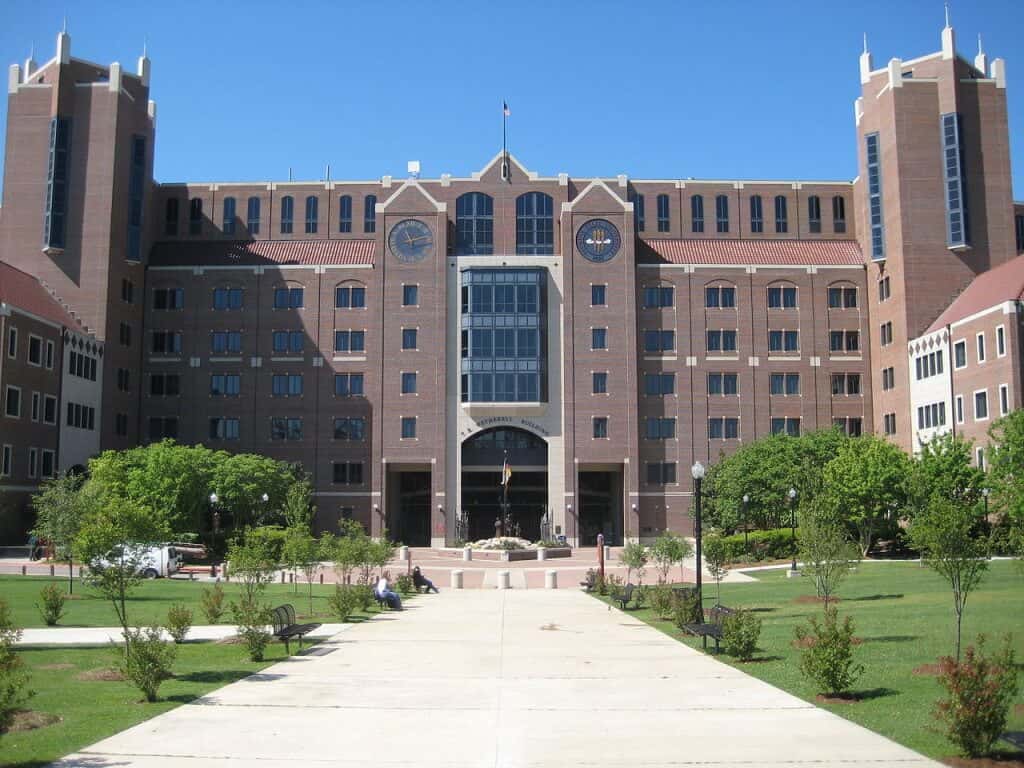 Prestigious and highly selective, the College of Motion Picture Arts at FSU is a tour-de-force of talent. The school maintains a large amount of facilities and equipment for their students to use as they explore the realm of film. The school is ranked 22nd in Hollywood Reporter's "Top 25 Film Schools in the United States," and is one of the few film schools recognized by the Directors Guild of America. In total, FSU's College of Motion Picture Arts have received 30 collegiate Emmys from the Academy of Television Arts and Sciences Foundation. Prestigious alumni include the director and writer of The Maze Runner: The Scorch Trials, Wes Ball and T.S. Nowlin respectfully, the executive producer of Iron Man 3, Steven Broussard, the animation manager for the Lego Movie, Amanda Farinos, and the sound editor of Wall-E, Dustin Cawood.
8. College of Music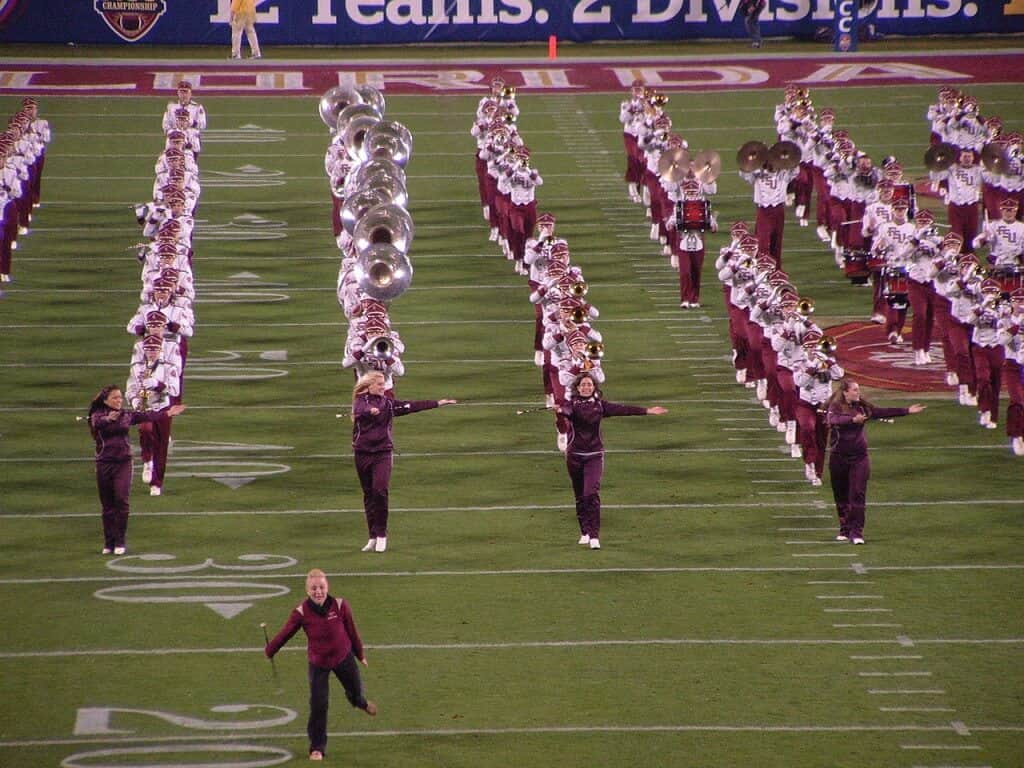 One of the joys of FSU, the College of Music is one of the largest music programs in the country. It sits high on the ranking by US News & World Report as 12th in the nation and fifth among public universities, in addition to its specific opera program ranking fifth in the nation and third among public universities. "The College of Music here is truly outstanding. The faculty members are highly regarded for their expertise and they push the students to perform at very high levels," said FSU freshman Bryce Coots. "[The College of Music] is a great program to be a part of, and it's definitely the best around." The college is considered home to an exceptional collection of musicians and scholars including two Grammy award winners, a former concert master of the New York Philharmonic, a Pulitzer prize-winning composer, a Guggenheim Memorial Fellowship recipient and the world's preeminent scholar in medical music therapy.
9. College of Law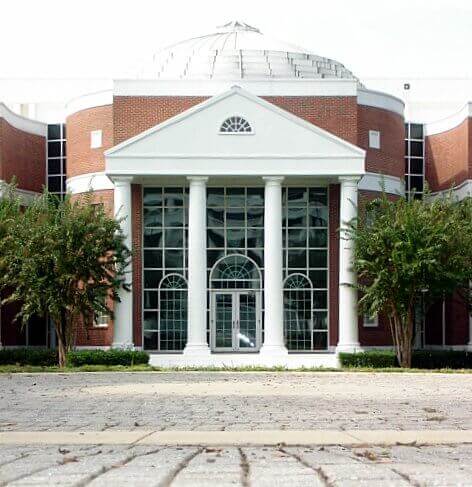 In 2014, Business Insider ranked FSU Law the 32nd best law school nationally and Florida's number one law school. As one of its strengths, FSU Law strives to fully prepare students for success in the highly competitive field of law, with the school nationally ranked 50th and first in Florida in terms of job placement in 2015 by US News & World Report. In 2014, Hispanic Business recognized FSU as the nation's second best law school for Hispanic students and its renowned environmental law program is ranked 17th in the nation in 2015 by US News & World Report. Adding onto the statistics, US News & World Report rank Florida State's environmental law program 18th and their tax law program comes in as the 23rd best nationally. "Everyone knows that Florida State College of Law is the number one law school in the state of Florida. But it's not just our academics that make us such an outstanding school, it's also our social atmosphere…Luckily FSU Law showed me that with good friends anything is possible," said FSU College of Law student Lauren Angulo. Law students also enjoy a large variety of impressive guest speakers, like Jack Abramoff and Mark O'Mara, and networking opportunities.
10. Notable FSU Alumni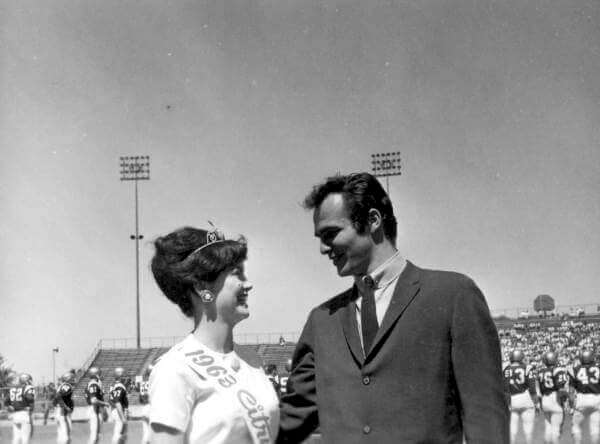 Aside from the many awards and prestigious programs at FSU, they prove their superiority with the notable alumni who forged their way into the world. Actor Burt Reynolds played on FSU's football team back in the 1950s. More alumni in the entertainment industry include Colleen Clinkenbeard (director and voice actor), Jim Morrison (lead singer of the Doors) Lee Corso (sports personality). Richard Simmons (fitness guru) and Montego Glover (Tony Award-winning broadway actress). Aside from the entertainment industry, astronaut Norman Thagard and former Florida governor Reubin Askew attended FSU. Most recently, Jameis Winston won the Heisman Trophy in 2013 and tied the all-time NFL record for five touchdowns in a game by a rookie just a few nights ago.
Here's why these students chose FSU over UF—after getting an acceptance letter from both.
"The College of Music at Florida State is nationally ranked above the University of Florida's program. When it came to deciding, I really had no choice because Florida State was always my top school." – Faith Ciavarella, Choral Music Education, class of 2019
"UF put off the wrong vibe from the start, feeling crowded, loud and unwelcoming. I honestly wanted to leave after about 30 minutes. FSU, on the other hand, embraced me from the moment I stepped onto the campus. The campus was beautiful, dynamic, and you could just feel the school spirit beaming off of every person you met. The exact moment I knew I wanted to go to FSU was when I crossed the Landis Green. Passing all the students enjoying a perfect spring day with frisbees, guitars and hammocks, I knew in that moment I could call FSU home." – Michael Walsh, Digital Media Production, class of 2017
"I chose FSU over UF originally because I was unsure about what I wanted to study and FSU seemed more well-rounded. In hindsight, I don't regret this decision and would make it again, even after landing on a health-related field of study. I can't imagine not having learned from the professors I did, and I love the culture surrounding FSU." – Communication Science and Disorders, class of 2017
"Once I graduated [from Miami Dade Honors] and had to look for a new institution from which to get my bachelors, I applied to FIU, UF and FSU. My first choice was FSU because I did research on the reputation of the universities in regards to criminal justice… There were many different rankings that I looked at but FSU kept landing within the top four nationwide (#1 in Florida) for CJ. Ultimately, I chose FSU over UF because of the reputation the CJ program has. My decision had been made from the start, I only applied to FIU and UF as a back up." – Rios Tiffany, Criminal Justice, class of 2016
"[When I toured FSU] the tour guides were hopeful, using future-tense terms such as 'when you come here,' 'you will find your family,' etc. I just felt welcomed at Florida State… I was accepted to FSU first… I remember that day vividly. I opened my account, and I was overwhelmed with excitement. I teared up and wanted to share the news with all my friends. When I found out I was accepted to UF, I was proud of myself for getting into every university I applied to, but I didn't 'feel' as excited. I think that ultimately led me to truly knowing FSU was the school for me." – Emily Marie, class of 2017
Still need convincing? Keep reading for 5 more reasons FSU knocks UF out of the park any day, any time.
11. Our alumni win Academy Awards that break barriers
https://www.youtube.com/watch?v=h8kzJvCAN9w
Who can forget the 2017 Oscars mix up? FSU alumnus Barry Jenkins ('03) came out on top, winning the Academy Award for Best Picture. Jenkins directed and co-wrote Moonlight, sharing the win with five other FSU alumni including producer Adele Romanski ('04), cinematographer James Laxton ('03), co-producer Andrew Hevia ('06), editor Nat Sanders ('02) and co-editor Joi McMillon ('03). "It is a really incredible achievement and it has made myself and my friends within my major more excited than ever now that the bar has been set so high!" said Walsh. Despite the awkward a mix up between La La Land and Moonlight, Jenkins graciously accepted the award for the first LGBT motion picture to earn this honor. Seminoles not only have talent, they also have class.
12. Eva Killings makes everything better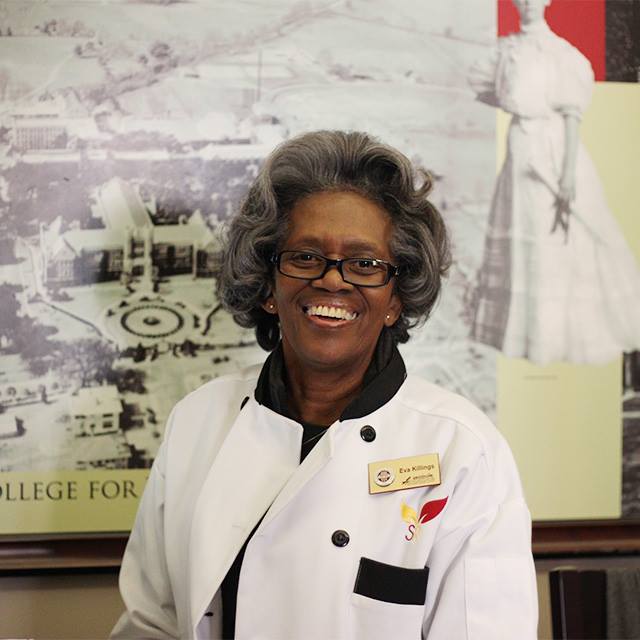 A little love goes a long way. When students walk into Suwannee to grab a bite, they get so much more. Eva Killings, dining hall cashier, greets everyone who swipes in by saying "I love you." And after bombing a test or getting into a fight with your roommate, that's the exact thing you need to hear. FSU even named a hallway after her recently to give back after the countless hugs and affirmations she gives Noles every day. Who do those Gators turn to on a bad day? They certainly don't get the legendary Eva Killings.
13. We don't pay for parking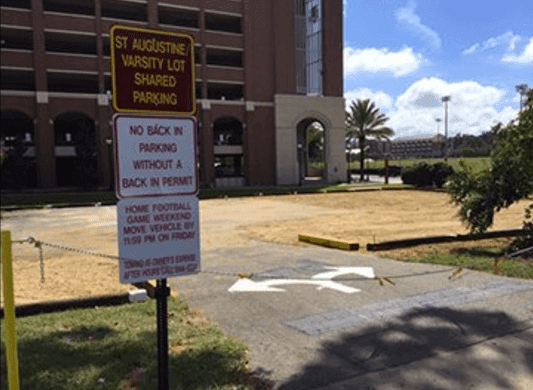 No matter where you go, parking sucks. But at UF, it sucks even more. Gators pay a fee to get a student decal, and from there, they can only park in designated areas based on how many credit hours they've earned. Seminoles don't deal with that. At the beginning of the semester, FSU students register their car with the transportation office. From there, students can park in any area designated for students—none of that hierarchy nonsense.
14. Tallahassee is way prettier
Who lied and falsely nicknamed Florida's capital "Talla-nasty"? Off-campus, students spend weekends paddle boarding at The Rez or diving into the clear waters of Wakulla Springs. Or for a more romantic setting, couples take a stroll through rows and rows of colorful flowers at Maclay Gardens State Park.
15. Our criminal justice program rocks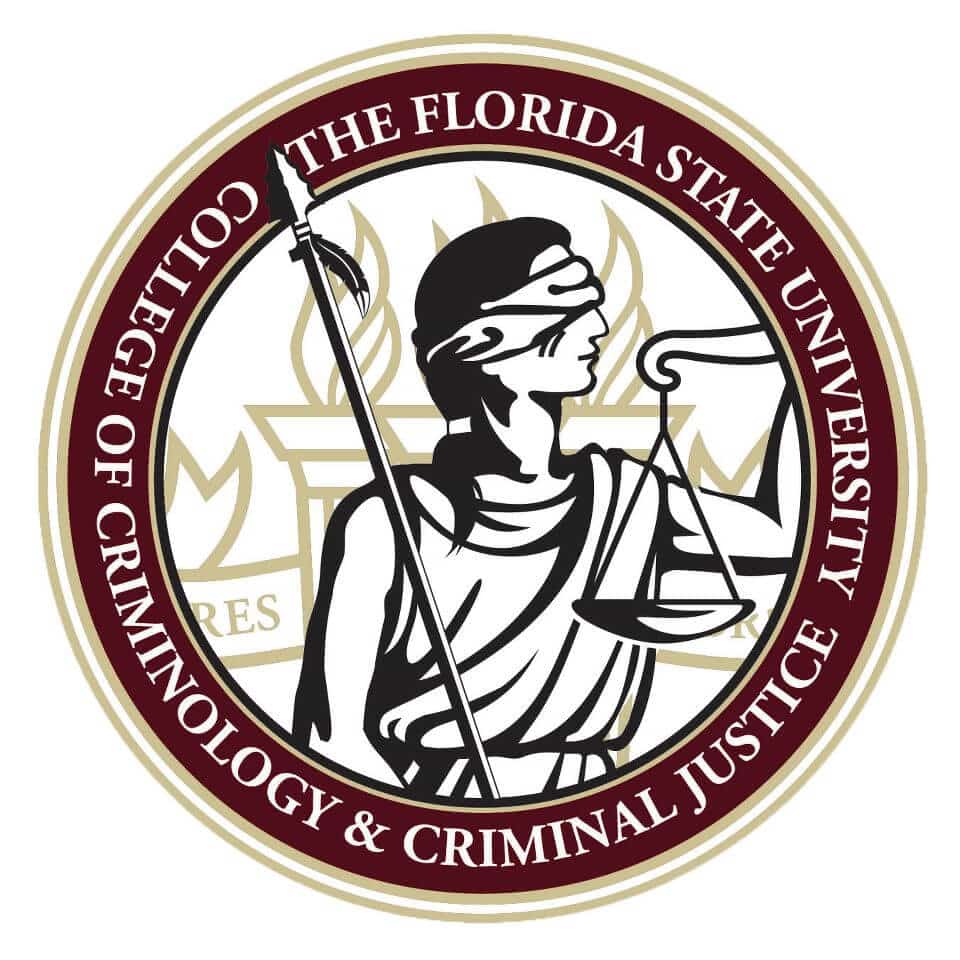 FSU's College of Criminology and Criminal Justice teaches students to fight crime fairly on the daily. The program is nationally ranked by multiple publications, and the faculty includes the two top criminologists in the nation. "The CJ program has so many incredible professors from Blomberg (who is also the dean and teaches a corrections course) to Doerner, Mims, Craig and Roshni," said Tiffany. Ditch your swamp dreams if you want a career in criminology. Why would you want to go anywhere but the best?
Now show the world you bleed garnet and gold.
NCAA '47 Clean Up Adjustable Hat: $25
NCAA Florida State Seminoles Lanyard: $5.99
Florida State Seminoles Gameday T-Shirt: $17.95
*Updated on November 16, 2016 by Kirstin Redfield to include updated information under Respect and Tradition: Chief Osceola and Renegade, Champions in Garnet and Gold, Living in Paradise, Hijinks in the Hightop, All Around the World, Key to the City of Florence, Italy, College of Motion Picture Arts, College of Music, and College of Law.
*Updated by on May 25, 2017 by Celina Pelaez to include 5 more reasons why FSU is way cooler than UF, 5 quotes from students who chose FSU over UF and FSU gear to keep the Seminole pride strong.