When it's time to buckle down from football games and nights at The Strip to focus on schoolwork, it seems like everyone engages in universal groupthink and says, "Let's go to Stroz!" Robert Manning Strozier library is a five-floor facility resting at the bottom of Landis Green, home to the world's busiest Starbucks, a scarcity of usable workspace and vicious quiet zones. If you crave a bit more seclusion to go with your study time, read on to find the best low-key spots to hide and work the day away at Florida State.
1. Dirac Science Library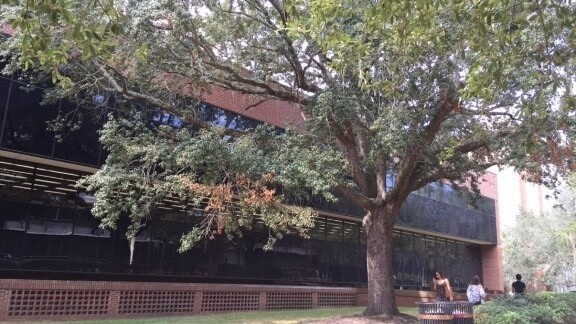 Dirac is Strozier's under-appreciated younger brother. With over 800 seats and a brand new Starbucks, Dirac has all of the amenities needed for a successful study session minus the distractions. This library is pretty much unacknowledged by those who don't already know about it, so free space is a given. "I like the private booths at Dirac, it makes me forget I'm in public, but puts me in a place where I can still focus on studying and being productive," said sophomore Jeff Howard. Dirac is the silent, unsung hero of the library world, and its secretive nature makes for a productive study session.