Did you know that living it up at one of the biggest party schools in the nation doesn't necessarily involve spending a Friday night getting wasted? Florida State University offers a full college experience for all ages. Awesome perks include attending pool parties on Sundays at Recess or casually rocking out at a Coliseum concert. Remember, you don't have to be 21 to live it up in college.
These 10 ways to get turnt at FSU involve zero alcohol consumption.
1. Wakulla Springs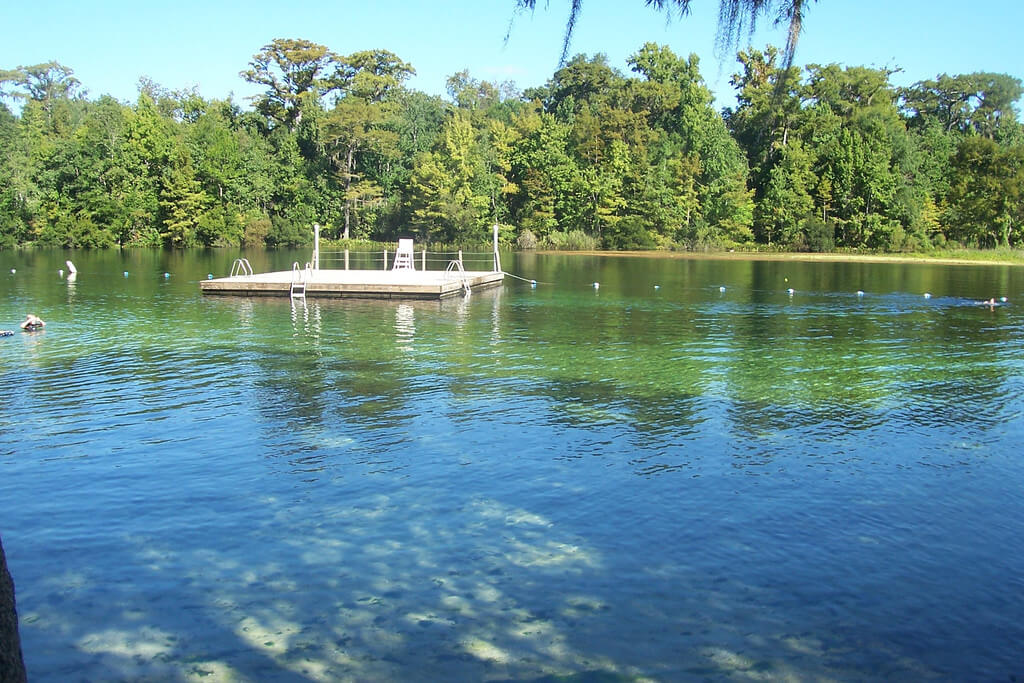 Looking to see alligators, manatees and turtles all in one place? If so, take a dive and venture out to the breathtaking Wakulla Springs for a weekend getaway with your friends at FSU. The springs are the largest and deepest freshwater springs in the world. The short 30-minute drive away makes it hard to resist. With this nature-filled vacation, you'll never forget your college days here at FSU, especially since all ages are welcome. Students venture to get their adrenaline pumping night and day. How can you say no to a day full of water-filled adventures at Wakulla Springs?
2. Club Downunder
Club Downunder serves as host to an outrageous number of events at FSU, from music concerts to karaoke and trivia nights. Right on campus, you can sing along or nerd out with your favorite Harry Potter trivia night. "Club Downunder provided me with the most unforgettable freshman year. I experienced so much diversity here with the numerous events they offer," said senior Lauren Gibson.
3. FSU Circus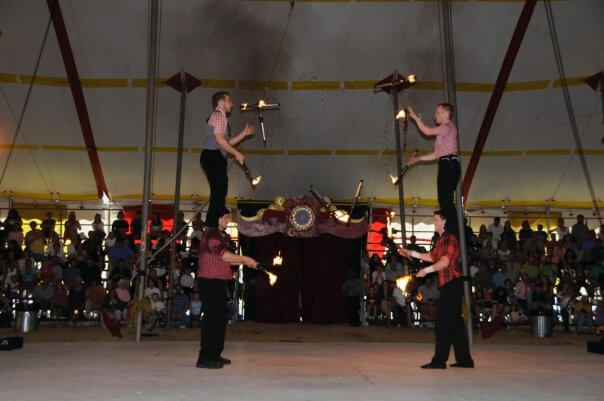 Did you love going to the circus with your parents as a kid? Don't be embarrassed—we all did. FSU brings that sort of déjà vu with the one and only FSU Circus. Even cooler? FSU is one of the two collegiate schools in the U.S. to offer a participative circus. Acts occur all year long, so don't worry about missing out if you think it's too late. You even have the opportunity to try out to perform or just sit back, relax and watch the crazy cool acts in front of your very eyes.
4. Tailgating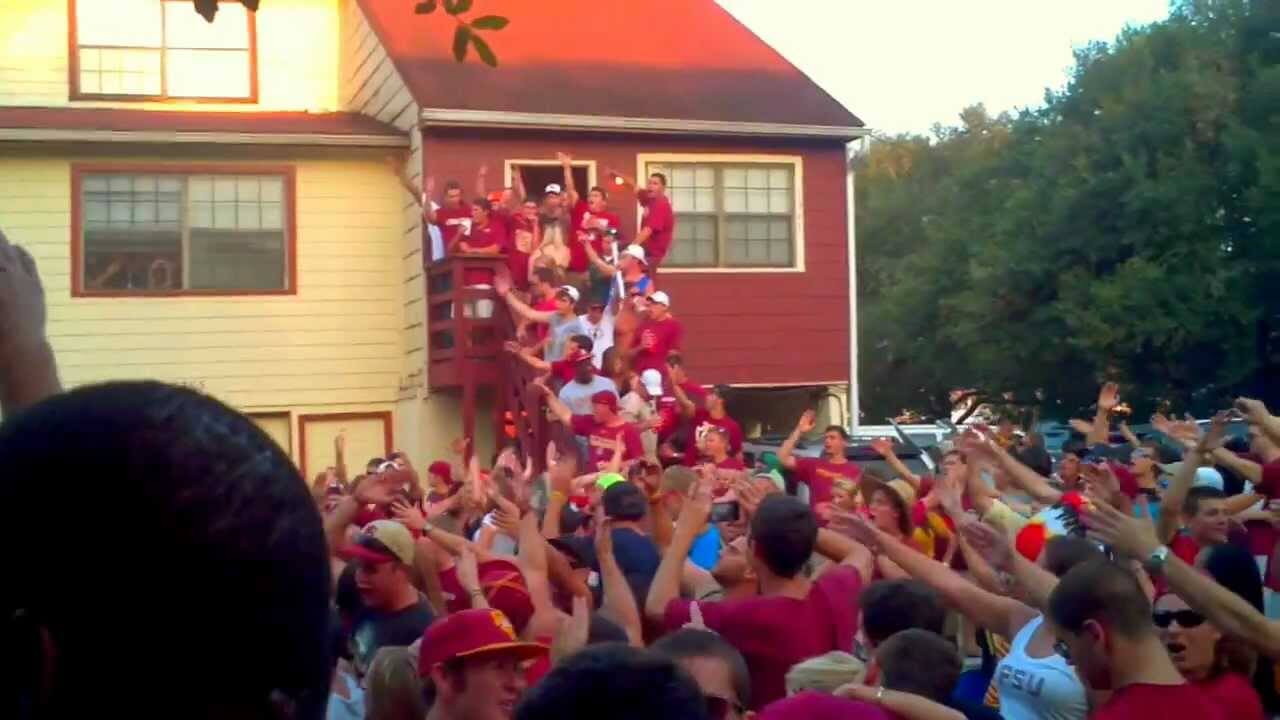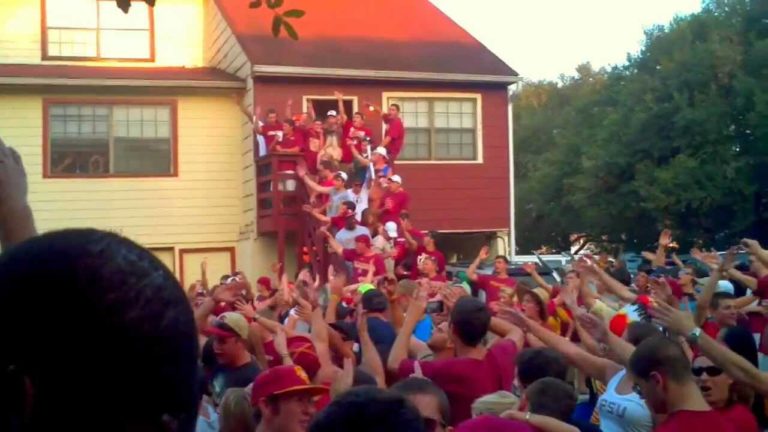 Tailgating: a tradition here at FSU that comes with the renowned football season of the ACC. "I enjoy seeing all of the alumni come together at games and reminisce about their own college experience. I can't wait to come back and do the same," said freshman Bethany Balanoff. There happens to be plenty of places to tailgate for FSU football including the gorgeous fraternity houses, the lit bars (18+), delicious restaurants and Doak S. Campbell Stadium. Come on down to celebrate and support your fellow Noles on their way to victory.
5. Student Life Cinema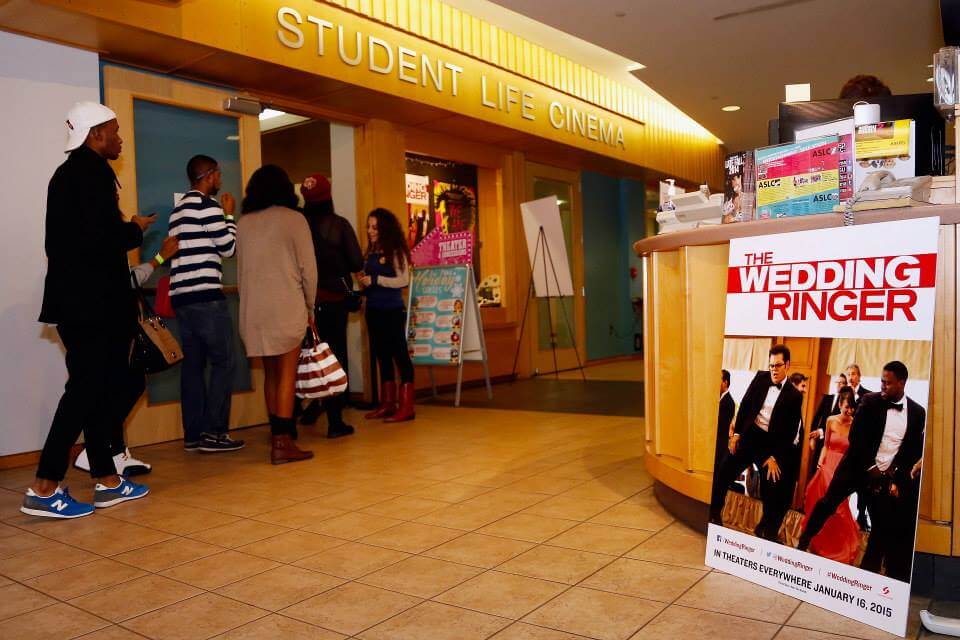 In need of a good laugh or cry? Look no further than to FSU's Student Life Cinema, located right on campus. Whether you had a bad breakup recently, want to geek out with your friends, or need a pick me up movie like Get Out and Before I Fall, the SLC sounds like a great idea. The Student Life Cinema offers various independent, foreign and classic films, so arrive on time with your student ID, sit back, relax and enjoy the show.
6. Concerts at Coliseum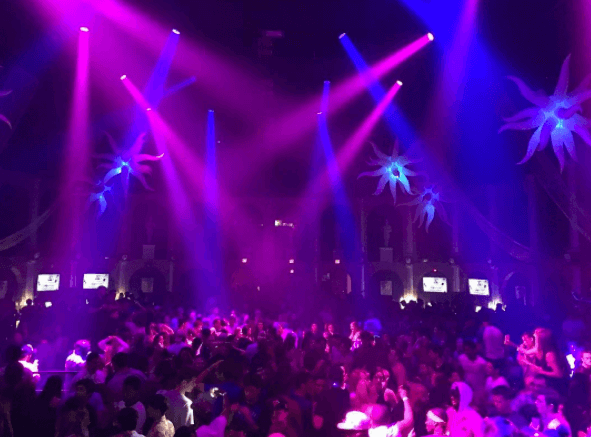 Calling all music fans. Coliseum wants you to come to their next show at the coolest place in Tallahassee. Past artists at Coliseum include Migos, Kodak Black, Dillon Francis and Marshmello. "As a freshman, I have met so many people here at FSU this past year from attending Coliseum's shows. It's really awesome how music brings people together here," said freshman Toni Galaessi. Coliseum offers dozens of shows suited to whatever music you love.
7. The Rez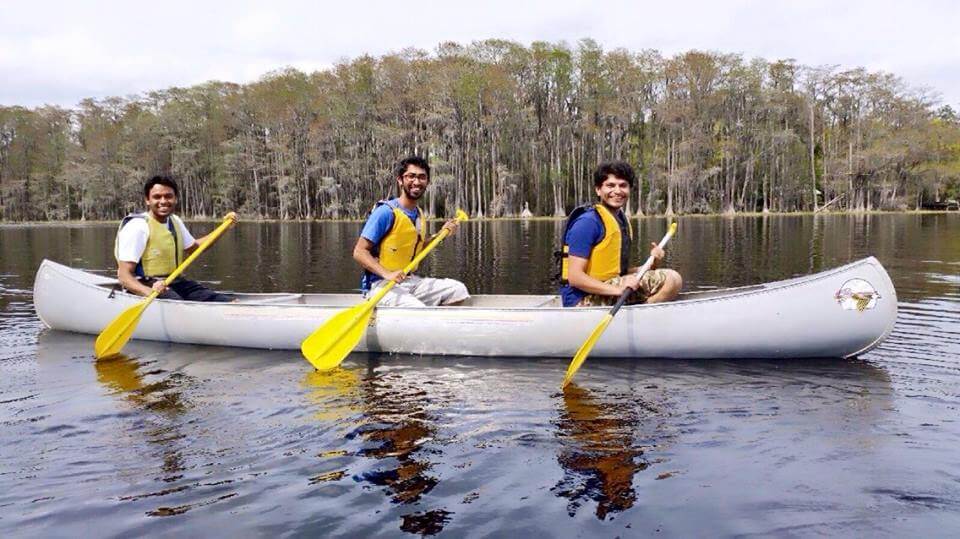 Located on the stunning Lake Bradford and only a 10-minute walk from campus sits the "Rez." A load of adventurous and relaxing activities await here like kayaking, volleyball and cooking up food on grills for you and friends to chow down on after a fun-filled day. "The Rez became my second home my freshman year at FSU. When I wasn't in class, I was climbing the Rez's 40-foot wall or perfecting my table tennis skills," said freshman Bari Doyle. Alcohol and pets cannot enter, so no need to worry about feeling left out as an underage student.
8. Recess Sunday Pool Parties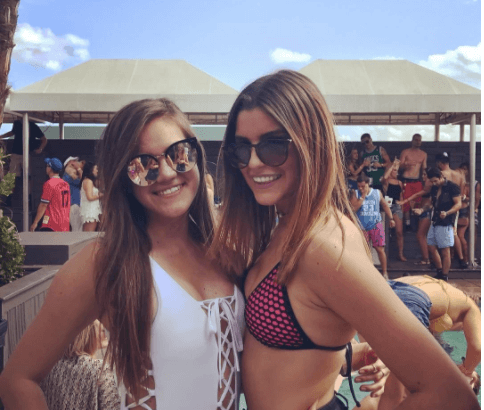 The sun's always shining at Recess. What better way to soak up the rays than with your friends at the coolest nightclub by night and outdoor pool and hangout spot by day? On select Sundays throughout the entire year, all students 18+ can climb the steps to Recess just a minute's walk from campus. At Recess Sunday pool parties, you'll immerse yourself in tropical scenery and experience nothing but good vibes. Take a seat in one of the private cabanas while listening to great DJs, hanging with friends, meeting new people and getting your Florida tan.
9. Cascades Park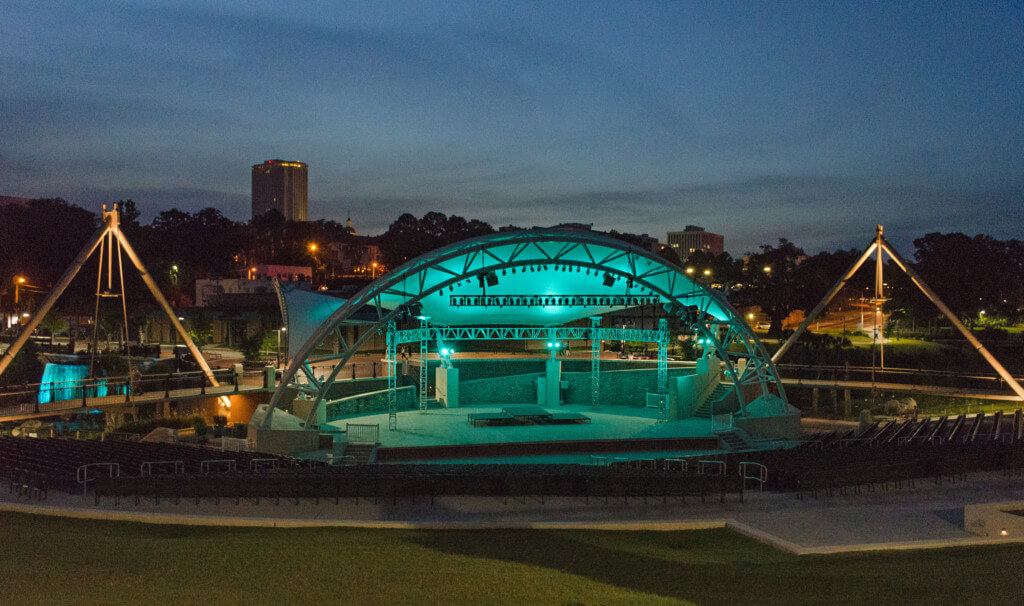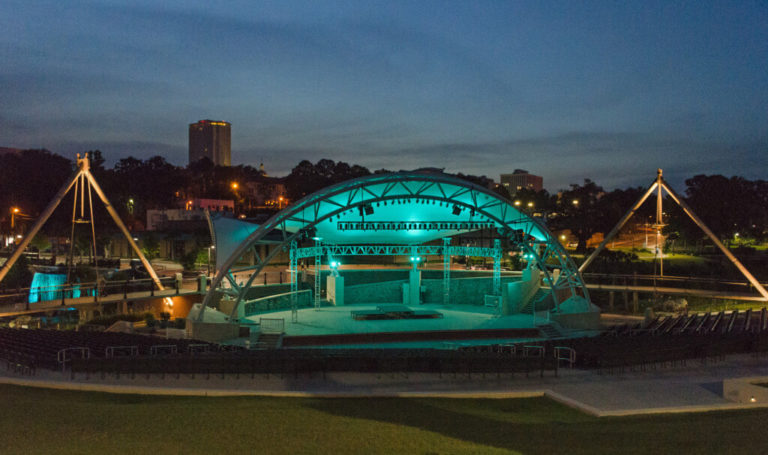 For the artsy and the outdoorsy, Cascades Park offers diverse ventures. Cascades boasts a gorgeous amphitheater, plush green scenery and loads of outdoor activities like tennis and golf. Art, entertainment, community and health reign supreme at Cascades Park. If you want to run a 5K or see Alabama Shakes, Cascades may be your favorite place in Tallahassee. "Cascades Park allowed my freshman year to be one for books… I participated in so many group runs here and met so many awesome people from this place," said freshman Sydney Glazer.
10. Downtown Get Down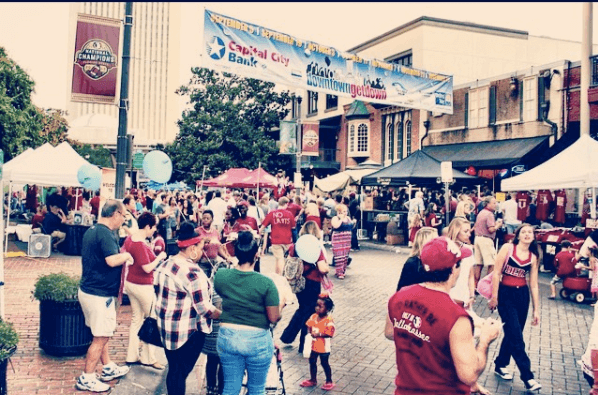 The legendary fall tradition of game days goes hand in hand with Downtown Get Down. Every Friday of football season, Adams Street turns into a hub for families, students and vendors to celebrate the FSU Seminoles. Enjoy live music, shopping, delicious gyros, turkey legs, funnel cakes and more, just a short walk from campus. Each Friday of the fall, Downtown Getdown lasts from 7–10 p.m., so come on and get down the best way how before the Noles get that win.