Also written by Alexandra Gimpel
Do you crave pizza at 2 a.m.? Do you lack any kind of transportation off the FSU campus but need food ASAP? Right around the corner from Florida State University, you'll find the best restaurants in Tallahassee at your fingertips.
Each of these tasty joints can fulfill your palette whether you're looking to eat crispy tater tots or homemade gelato. These 10 best restaurants in Tallahassee are right outside the FSU campus, serving scrumptious food that'll have you coming back for seconds, thirds and fourths.
Access to the best restaurants in Tallahassee delivered to you on the FSU campus has never been easier!
We polled students to get their opinions on their favorite places and then took a deeper dive by investigating every menu. Check out the best restaurants for living on the FSU campus.
1. Roboto Tokyo Grill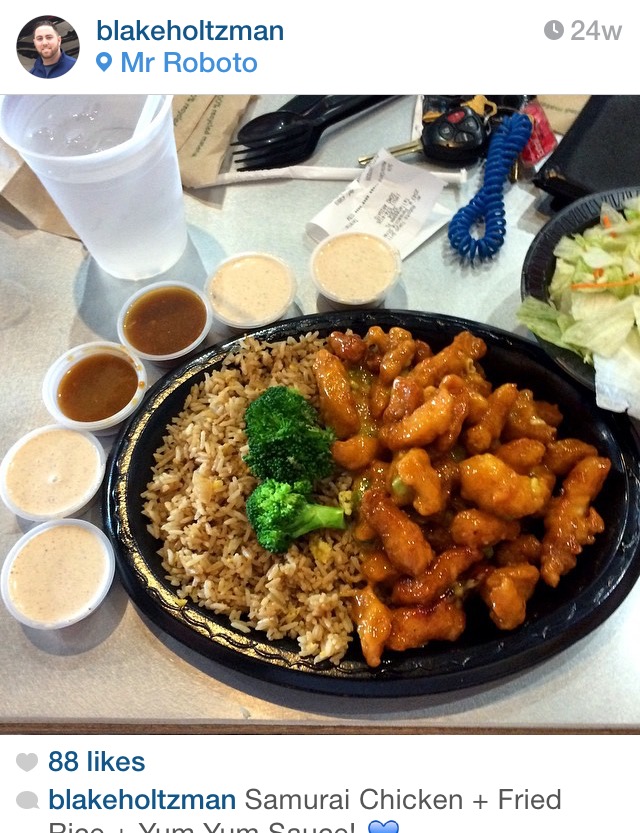 "Mr. Roboto's chicken hibachi with fried rice and veggies is bomb. It's delicious. It's cheap. What college student doesn't like cheap and delicious food? I have been there so much I know how much my order costs with tax: $8.55." —Jake Miller, Sophomore, Digital Media Production.
Maybe some of you can relate to having that awesome Japanese hibachi steakhouse back home. The courses of soup, salad, protein, rice, noodles and veggies alone can make you homesick. Mr. Roboto's is one of the best restaurants in Tallahassee and has got all that jazz, just without the show of the chef flipping eggs into his hat and lighting up an onion ring volcano. It's not like us college kids have time for that anyway; just give us our food. With two locations in Tallahassee near the FSU campus you can satisfy that craving anytime, anywhere.
2. Bella Bella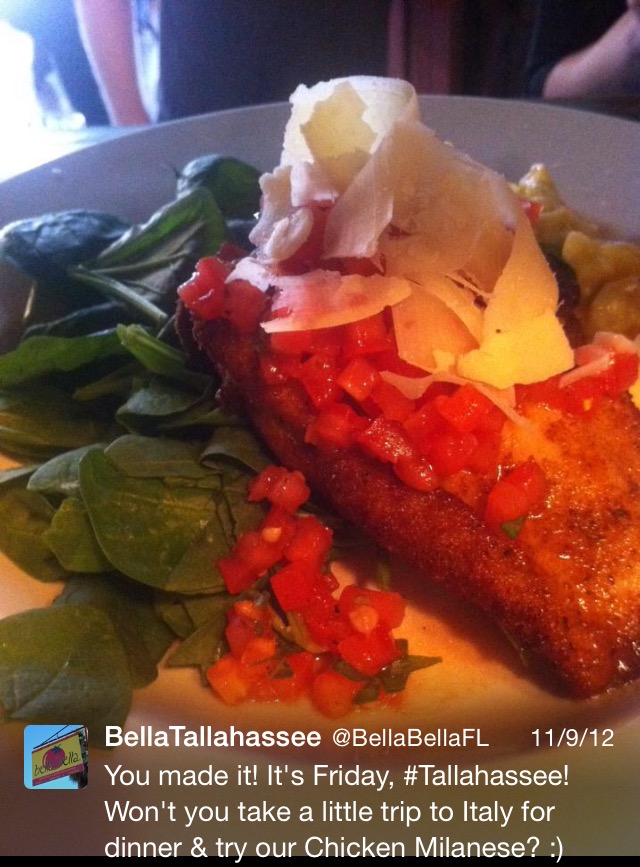 "Bella Bella is amazing if you're into Italian food! I normally get either the eggplant Parmesan or the roasted veggie lasagna. Everything always tastes fresh and it isn't expensive at all. All the meals are around $10 and the service is always friendly." —Ashley Cook, Senior, Communications
Next time you're drooling for an authentic Italian meal, forget about Olive Garden and their endless breadsticks. When you walk into Bella Bella, it immediately feels like you've entered an Italian great-grandmother's kitchen. The smell of warm garlic and olive oil alone makes you want to order the whole menu. Splurge on two plates and save one for tomorrow's dinner, seeing as entrées run pretty cheap. Plus everyone knows that lasagna is ten times better the next day, am I right?
3. Midtown Caboose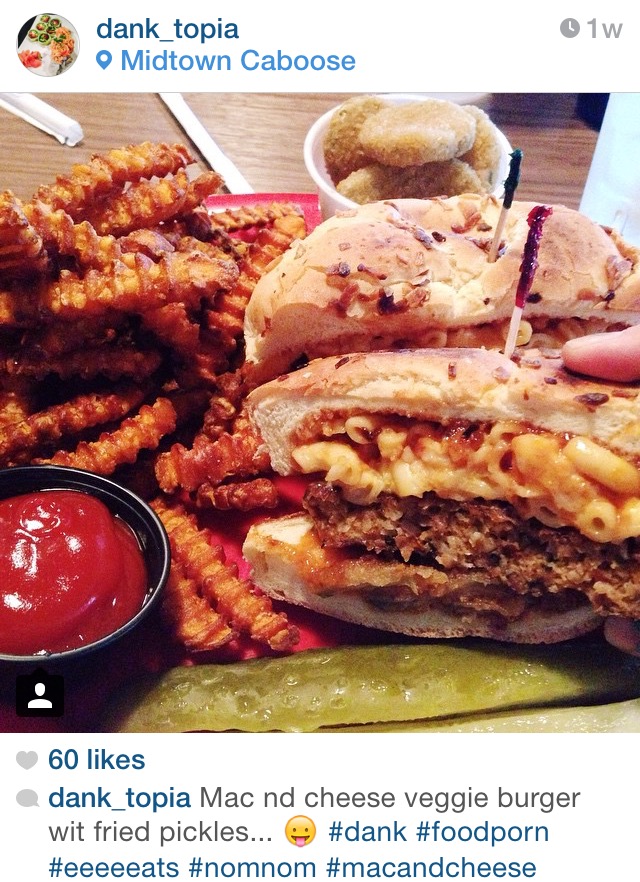 This is the place to go if you are in the mood for a burger, but not just any plain ole American cheeseburger. Midtown Caboose has the most wackiest but tantalizing burger combinations on their menu. The menu description for their PB&J burger is mouth-watering: "Our classic patty smothered with melted peanut butter, cheddar cheese and your choice of house-made blueberry, strawberry or strawberry-rhubarb jam, topped with smoky bacon on a Kaiser roll." With their endless selection of wraps, sandwiches, soups, salads and vegetarian options, Midtown Caboose is a crowd pleaser for palates of all kinds.
4. Gordo's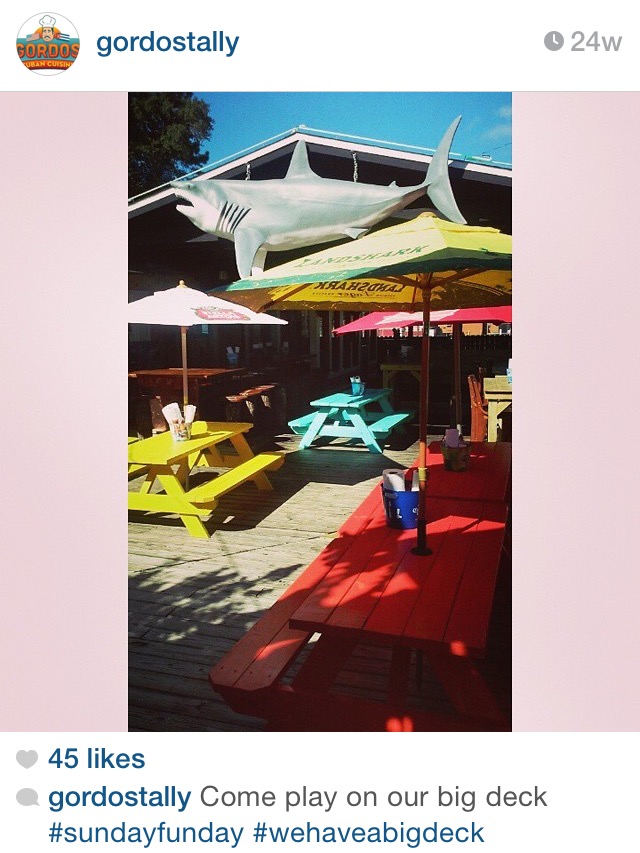 "My favorite local Tallahassee restaurant would probably have to be Gordo's Cuban restaurant. Not only does the food taste great, it's also something different from the usual Chipotle and Chick-Fil-A ritual that so many students at FSU seem to live by. That combined with a lot of outdoor seating makes it an awesome place to be on a nice day. Usually I get the arroz con pollo, which is rice and chicken along with black beans." —Justin Mang, Sophomore, Information and Communication Technology
You can't go wrong with a pressed Cuban sandwich. Well, you can't go wrong with Cuban food in general. Thankfully, Tallahassee has Gordo's, a place with cabana pinic outdoor seating, fast service and super flavorful food. They also have addicting seasoned fries that'll be sure to send you into a carb coma. But it's so worth it. I have to order a side of them every time.
5. Jasmine Café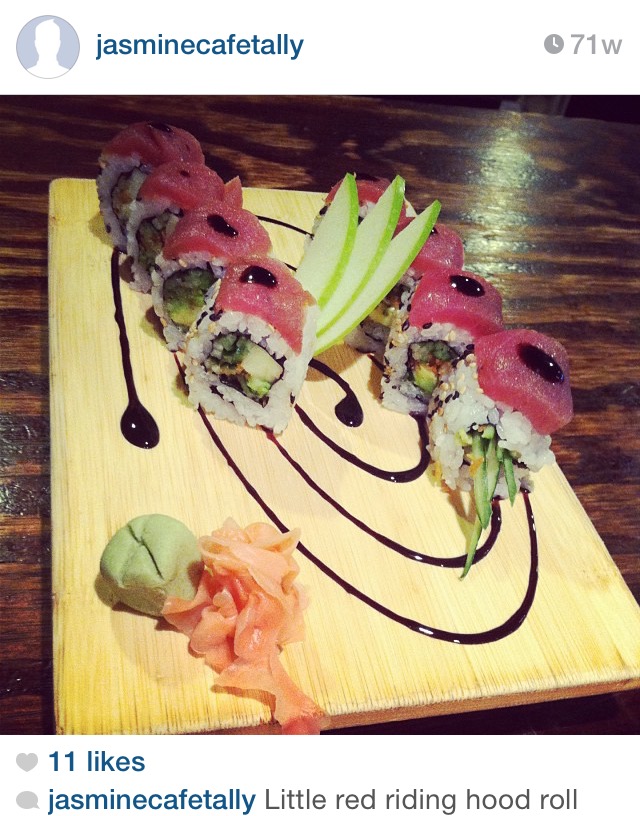 "I always get the 2 for $10 special with the Seoul roll and the classic California roll. It's the best because not only does Jasmine have quality and tasty sushi rolls but it's affordable for a college student on a budget." —Naomi Elizée, Junior, Retail Merchandising and Product Development
A college student's account balance after paying rent, tuition, books and more is close to nothing. Sushi is also a very important part of some people's lives. So the fact that there is a place on Earth near the FSU campus that sells two sushi rolls for $10 makes me believe miracles really do exist. Located in downtown Tallahassee, Jasmine Café is a godsend. Besides sushi they feature a lot of other Japanese dishes like bento boxes, stir fry, Nigiri and perfectly plump steamed dumplings.
6. Prime Time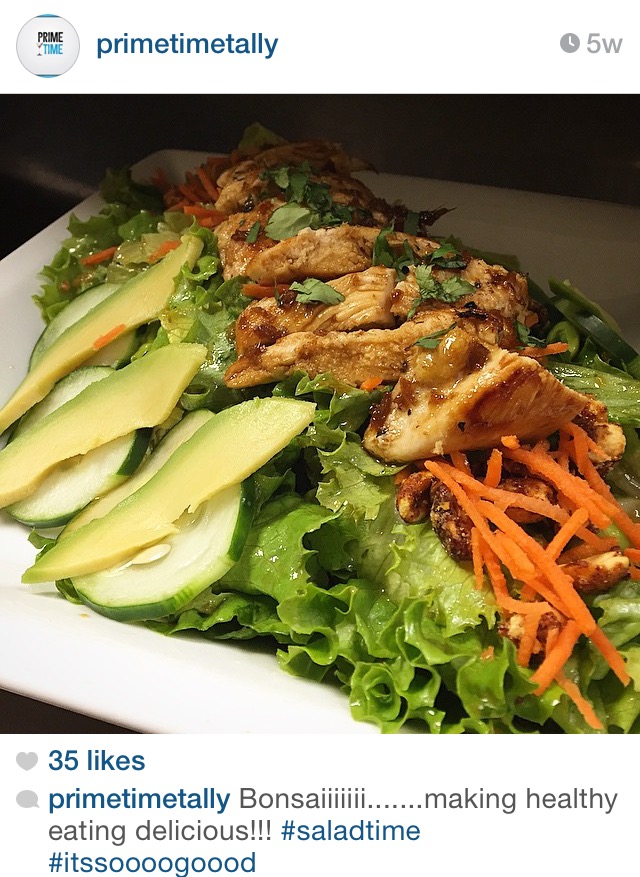 "Prime Time is my favorite restaurant. They have a killer breakfast burger and prime drink specials." —Austin Basque, Sophomore, Finance
Aside from food, a college student can never pass up a stellar drink special. Prime Time is a bar in Tallahassee where you can get 50 percent off all beer and liquor 11 a.m.-7 p.m. Monday-Friday — which is awesome if you're that person who pounds beers at 11 a.m. to cure your hangover, or one who prefers an afternoon cocktail. All of their food and desserts are homemade with high quality ingredients. You won't find any of that typical greasy bar food at Prime Time. Instead their menu features items like prime rib tacos, F.G.T. B.L.T.(that's a fried green tomato, BLT) and fresh tossed premium salads. It's the closet thing to hearty home-cooked meals that you may find.
7. Harry's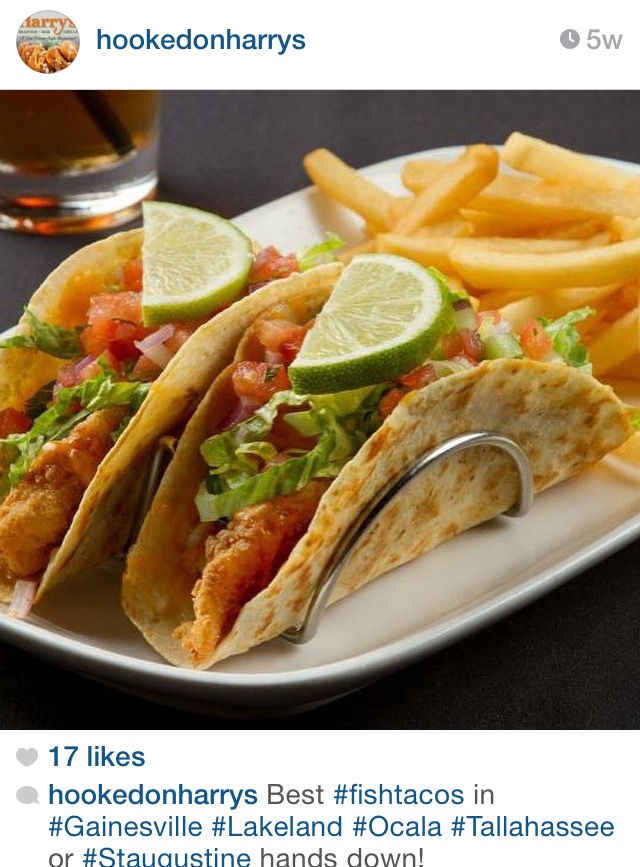 I can never get tired of seafood. Fish tacos have a special place in my heart. Harry's has almost every seafood dish imaginable. Dining here will feel like you're right at the beach. This place will be the perfect ending to your weekend stay in Tallahassee. Just don't stuff your face too much or you won't be able to leave.
8. Sweet Pea Café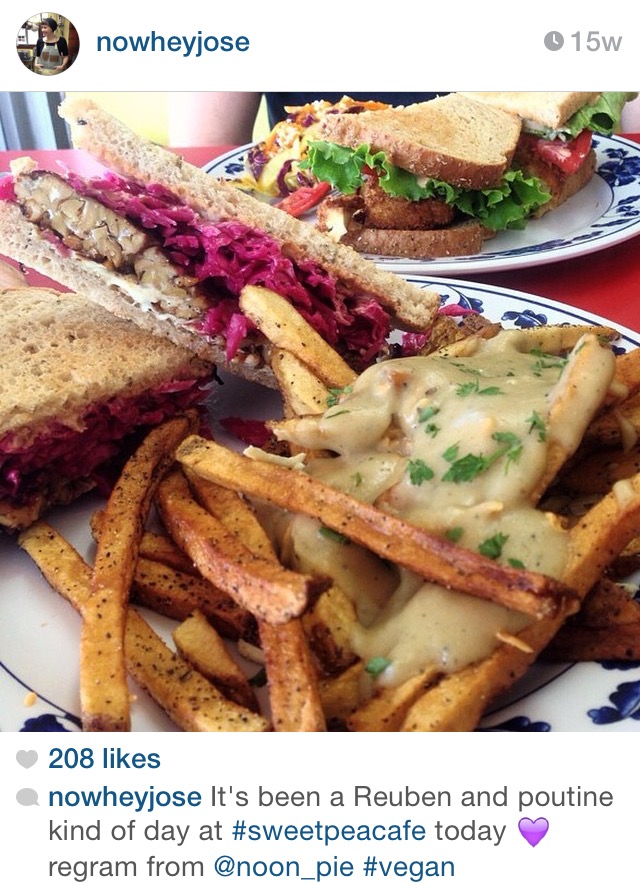 The Sweet Pea Café is one of my personal Tallahassee favorites near the FSU campus. It is a cute little café that serves local organic and vegan food. They have seasonal every day specials and also serve fresh-baked warm, delicious cookies. My go-to dish is a Spicy BLT made with blackened organic tofu, lettuce, tomato and spicy mayo on organic wheat bread. You have got to order a side of the poutine (French fries topped with cheese and house-made gravy). What a beautiful combo of flavor; sometimes I just want to take the chef home with me.
9. Tally Thai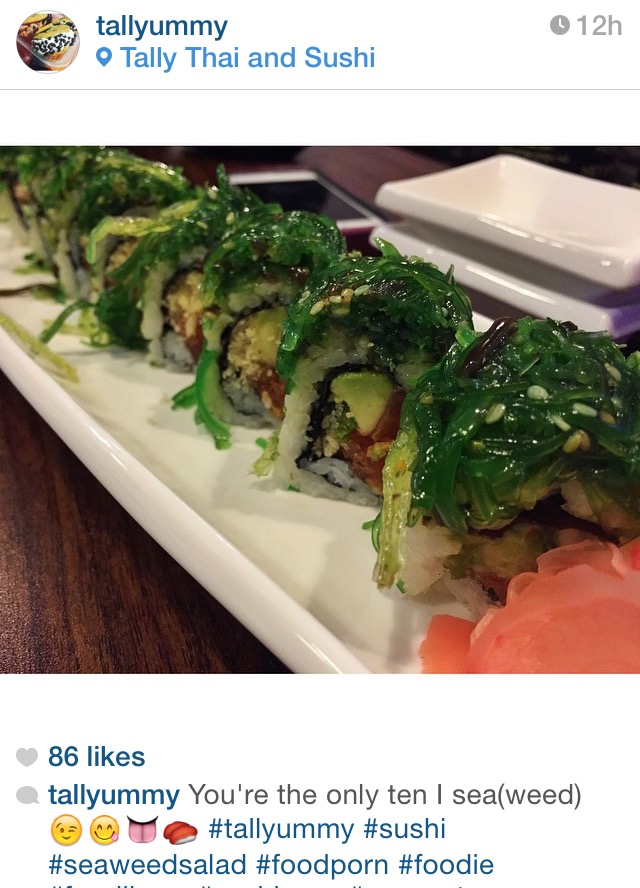 "There are only two things on their menu that I order: chicken pad thai and the Paradise roll. Not because I think the rest of the menu is bad but because the mango-topped shrimp tempura sushi and the spicy yet complementing Pad Thai makes me as happy as finding a parking spot on campus." –Alex Best, Retail Merchandising and Product Development
Tally Thai's delicious food is my favorite pick-me-up after a long day of Tuesday classes. I once even caught myself venting to my waiter about my busy day and how happy I was going to be after devouring this Paradise sushi roll. The Paradise roll kills me, sends me to heaven and then brings me back to life—it's that good. The mango complements the crispy (but not too heavy) shrimp tempura perfectly. Wow, writing about this makes me want to call up one of the best restaurants in Tallahassee right now. I've got them on speed dial, no worries.
10. Lofty Pursuits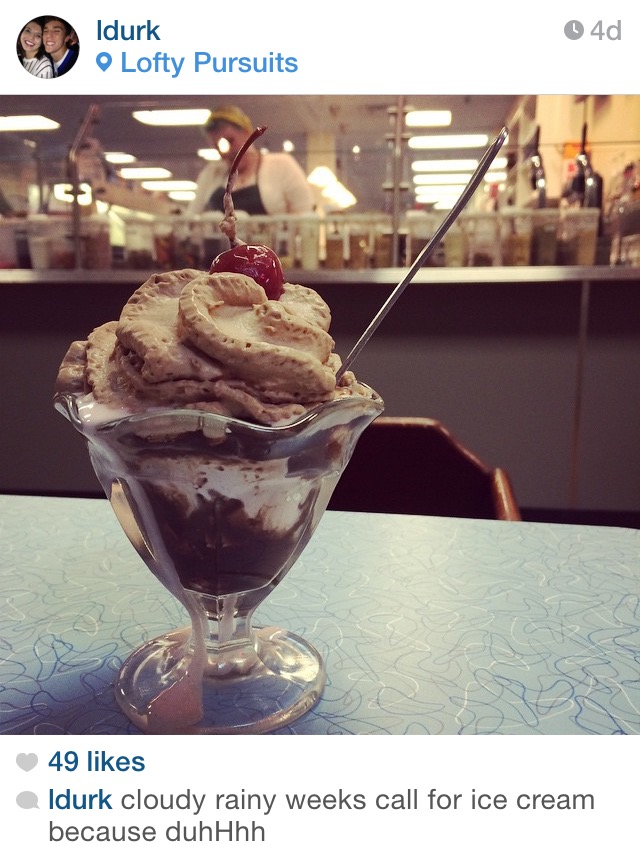 Now what is a satisfying meal without a fulfilling dessert afterwards? I had to include one dessert parlor in this list for all those sweet tooths out there. Lofty Pursuits looks like a soda shop pulled right out of a 1950s movie. Its retro feel and 10-page menu book makes you never want to leave. They also sell a bunch of homemade candies and board games, so you feel like such a young kid when you step into the store. My two favorite desserts to order are the s'mores sundae and the apple pie sundae. The ice cream geniuses at this parlor have mastered fitting and complementing all the flavors into the junior-size glass cup. The toasted marshmallow and ground sea salt keep me coming back for seconds every time.
Still hungry? Check out 10 bonus restaurants in Tallahassee right by the FSU campus.
11. Merv's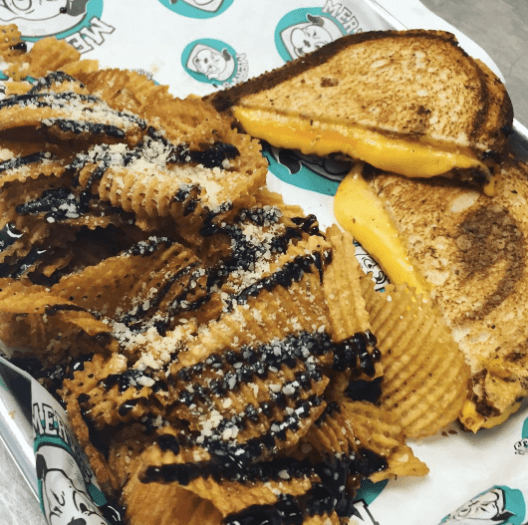 A few blocks away from Westcott Fountain on the FSU campus, Merv's cures that Saturday morning hangover. If you're on the hunt for a yummy sandwich, specifically grilled cheese, then walk to Merv's ASAP. This restaurant lets you either enjoy your meal outside amidst the beautiful scenery of All Saints District, or choose to sit inside their renovated garage. "Merv's is awesome because I can relax, enjoy my food and hang out with my dog all at once," said FSU senior Bobby Langley. Langley especially enjoys Merv's due to their dog-friendly environment. Merv's also serves the most wanted tater tots in Tallahassee, such as the Truffle Tots, West Coast Tots and Drunken Tots, which will make you want to come back for more.
12. Madison Social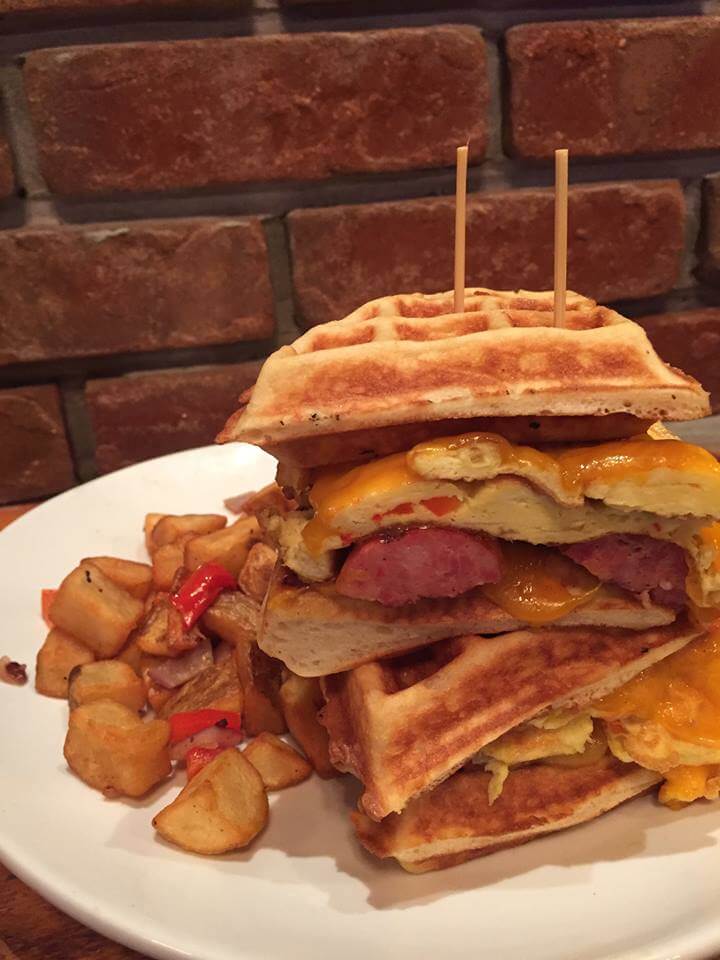 Gather around, socialites. Popular items on the MadSo menu include the savory short rib taco and the famous cast-iron cookie for dessert. On weekends, MadSo has delicious items for brunch that encourage customers to come back every weekend such as the spicy honey and chicken waffles or the classic MadSo burger. "Whenever I eat at Madison Social, I order the Hot Totty—it's pretty much tater tots smothered in greatness," said FSU senior Jordan Brunker. Aside from their kickass menu, MadSo entertains tally locals and out-of-town visitors with trivia nights and Santahassee bar crawls.
13. Maple Street Biscuit Company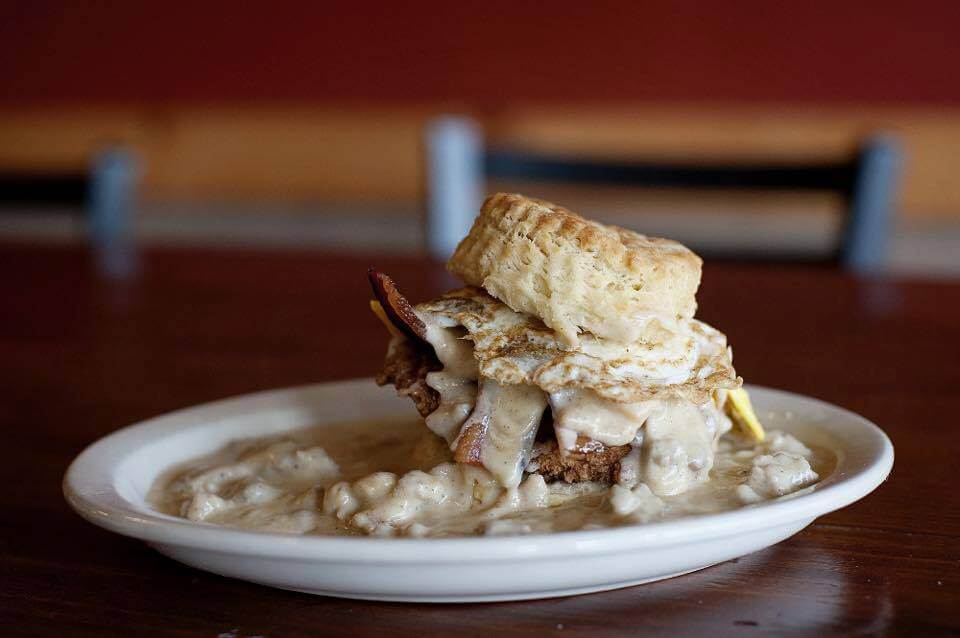 Located on Call St., down the road from the FSU campus, this restaurant appeals to students looking to eat scrumptious, southern food. "The gravy has sausage in it which makes it so unique and the biscuits are fluffy and mouth-watering," said FSU junior Destiny Kruzel. If you're not hungry for their savory biscuits, Maple Street Biscuit Company also offers fresh fruit and vegetable salads served in authentic  glass jars. How can you say no to warm and wholesome biscuits on any given morning?
14. MoMo's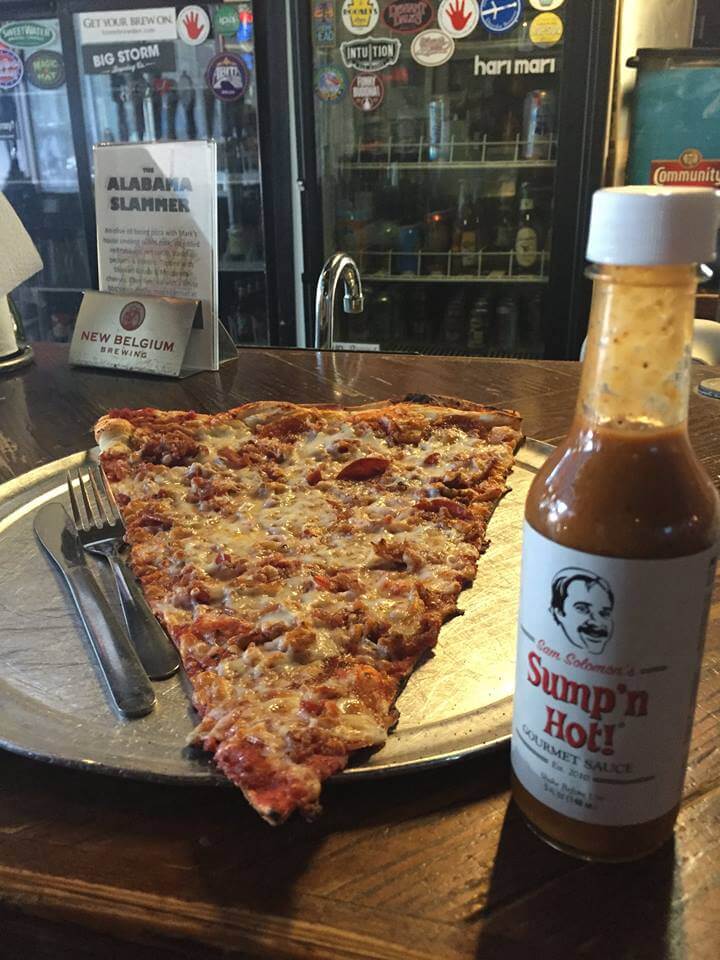 Welcome to MoMo's, home of the largest pizza ever. But really. Sara Levine, FSU senior, described her particular reason for frequenting MoMo's. "The garlic knots are simply yum and the pizza oozes with flavor," Levine said. This Tallahassee joint sells slices of pizza (as big as your head) for only $4.75 per slice. And, if you want to add toppings, but tend to be indecisive, don't worry—they have over 45. Next time you're walking out of Bellamy and need a meal to fill you up for the next two days, stroll down to Tennessee Street with $5 and thank me later.
15. Doughlicious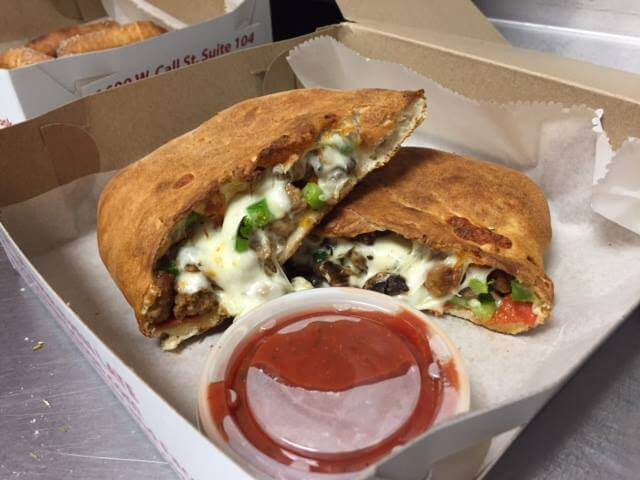 Wallet looking especially empty this week? Look no further than to Doughlicious, located on Call Street, where you can purchase the scrumptious calzone of the day for only $6. Order the Cordon Blue and enjoy chicken patties, ham, American cheese and mozzarella all wrapped up in fresh bread. Vegetarian? Doughlicious cooks a variety of calzones including the popular Vegielicious calzone with broccoli, mushrooms, tomatoes, black olives and a cheese mix. The preparation time flies by, so you won't need to sit at a nearby table checking your Facebook feed for an hour. Fun fact: They're open until 3 a.m.
16. Gumby's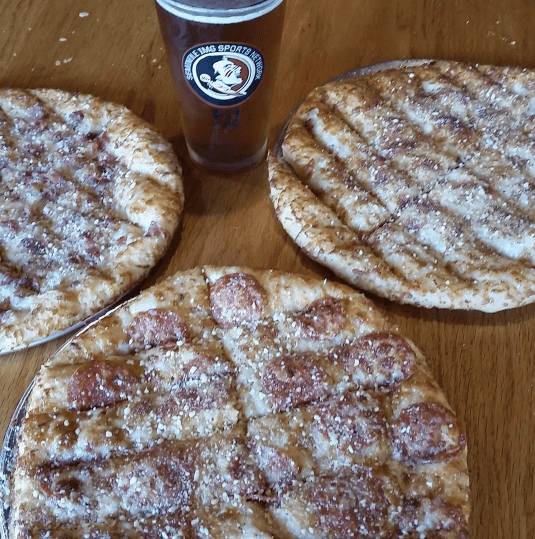 Looking for some cheese and marinara sauce action to finish off your Friday night after leaving The Strip? You've partied at the right place. Walk across the street and enjoy Gumby's whether you're looking to pig out, socialize or even appreciate the scenery around Tennessee Street. No matter your age, Gumby's pleases everyone. No matter the day of the week, this contemporary pizza place buzzes with the most popular cheese bread in Tallahassee, the pokey stix. And if you don't order the pokey stix, do you even go to Florida State?
17. Tequila Tribe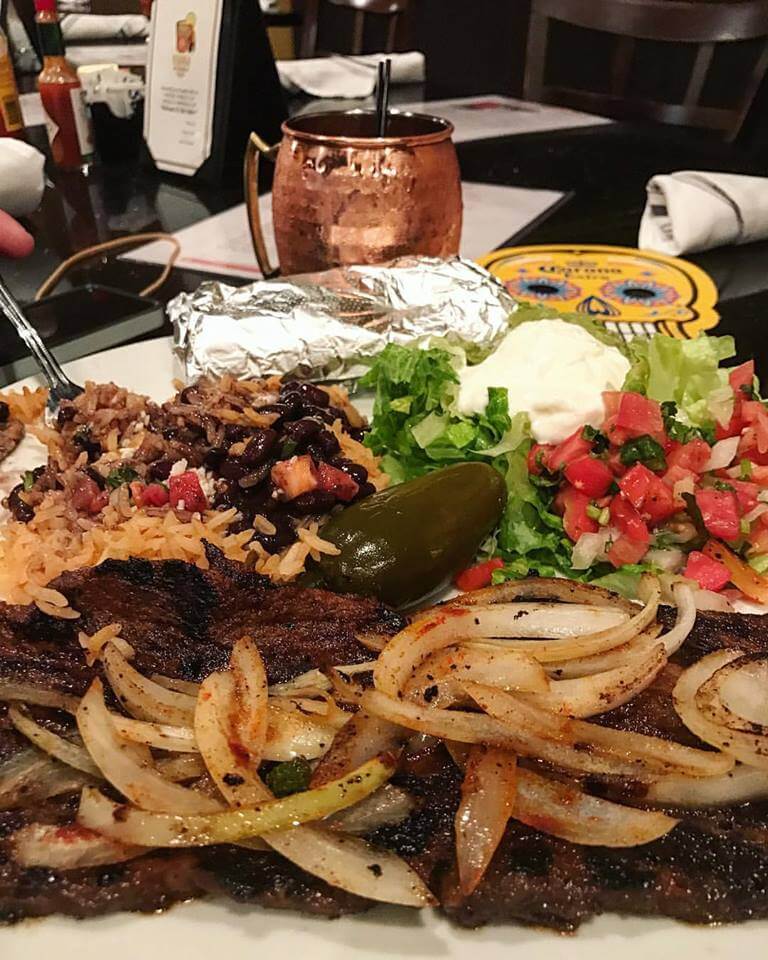 Hungry for chips and salsa? Head over to Tequila Tribe, located on West College Avenue, just a five-minute walk from the FSU campus. This new contemporary Mexican restaurant creates a "fiesta" type of environment as well as "delicioso" food. The menu incorporates the distinct Mexican palette, from shrimp tacos to quesadillas. Age permitted, make sure to check out their specialty drinks including the raspberry margs or agave dream martinis. Tequila Tribe Waiter Nick Shewbridge said, "The restaurant is so unique because the vibe can either accommodate business crowds from downtown or college kids trying to party." He also suggested trying the popular spinach enchilada, as this dish remains a crowd favorite every day of the week.
18. Andrew's Capital Grill & Bar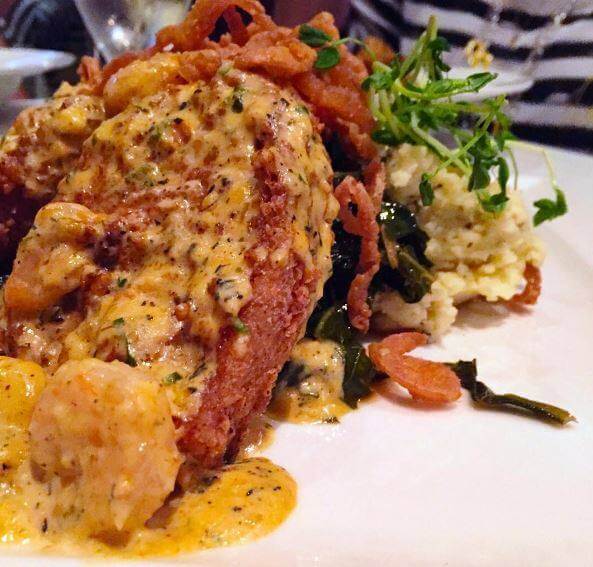 A stroll down the block after happy hour at Clyde's lays a hidden gem, one of the best restaurants in Tallahassee. An American food joint that has every meal imaginable found on the menu, ranging from Lamb Gyros to Thai Peanut Crunch Ahi Tuna, Andrew's pleases everyone. This contemporary restaurant hosts avid-sport watchers as Andrew's always streams live sports games. Due to their close location to the FSU campus, Andrew's remains a favorite amongst FSU students. Upon arrival, make sure to order the must-have appetizer deemed the Dip Trip—a portion of queso dip, capital dip and homemade salsa with tortilla chips. Next time you're thinking about choosing a place to watch the next football, basketball or baseball game, walk to Andrew's, just 10 minutes up the road from Westcott fountain.
19. Vale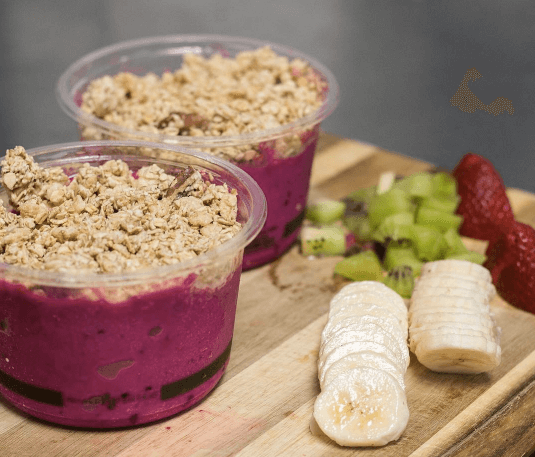 Tallahassee offers more than cheesy bread and tater tots. Vale has emerged in College Town as the place where you can enjoy pigging out and still feel good afterwards. If you're looking for acai bowls, Vale has those. If you're looking for a scrumptious dinner, try the braised beef, chipotle mac-and-cheese and green beans…but don't leave behind the sweet potatoes. Don't forget to stop by here mid-afternoon on a Monday or grabbing dinner on a Thursday.
20. Centrale Italian Parlour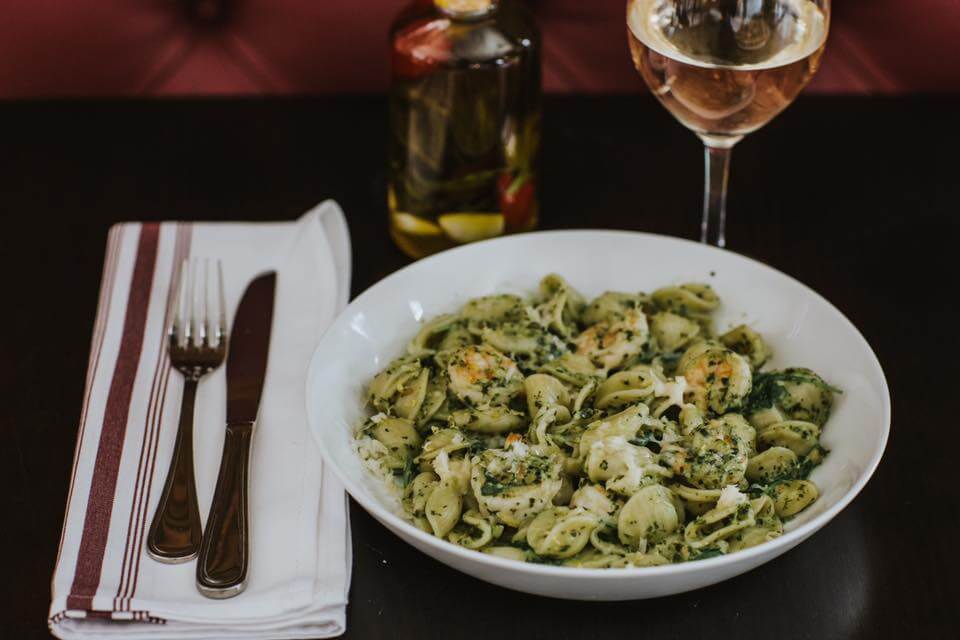 A new Italian restaurant, located right next to Madison Social, has been the buzz of Florida State students. "I looooove the pesto shrimp pasta dish because it honestly fulfills every type of craving I have-simultaneously," said FSU junior Lauren Kasten. Centrale stands out in Tallahassee for their out-of-this-world desserts. You must order the famous Italian gelatos, including the crowd favorite roasted hazelnut, when dining at the parlor. If you're looking for an ethnic Italian meal, but would like a short walk from the FSU campus, you've found your place.
Treat yourself to more than food, get tank tops: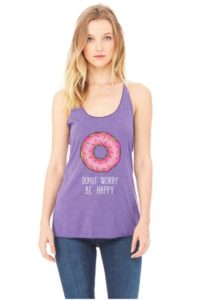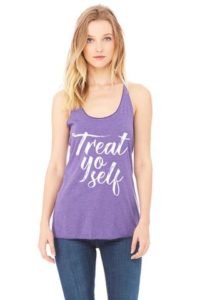 *Updated November 28, 2016 by Alexandra Gimpel with 10 extra restaurants (restaurants 11-20) nearby the FSU campus to fulfill every student's craving plus a new and improved introduction paragraph.