If you have the chance to take one of these Florida State professors and you don't, you're wasting your time and money. From helping students navigate the strange world of double majors to mentoring them through the grief of losing a parent, these ten professors go above and beyond. For these stellar individuals, it's not enough to teach the information: they shape young students into confident college grads, ready for world.
Dr. Dennis Moore, English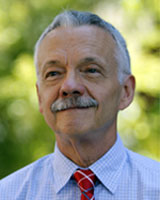 Moore is beloved in the English department for his sweet disposition and love of bowties. Traveling? Tell him, and you'll definitely hear, "Send me a postcard!" He brings his passion for literature and life to his classes, so much that students often ask him to serve as their honors thesis mentor or help them in other ways. After taking his honors seminar course on slave and neo-slave narratives, Tova Kranz was so affected by his teaching that she switched her focus from Irish to Southern literature. "He really encourages me to do what I want, not what I think someone else wants me to do," Kranz said. He has stepped up as her honors mentor. For all those wondering, Kranz did travel recently and yes, she did send him a postcard.
Dr. Anel Brandl, modern languages and linguistics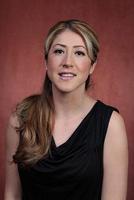 So maybe your advisors aren't the best. For Francesca Scotese, that was okay, because Brandl, a Spanish language professor, filled that void. "She works super hard with her students and is probably one of the sweetest people I've ever met," Scotese said. For a student going after a double major, it can be especially difficult to maneuver classes, but Brandl was more than willing to help her out. Her kindness and willingness to help students with problems outside of her Spanish classes speaks to her dedication towards her students.
Professor Mark Zeigler, communications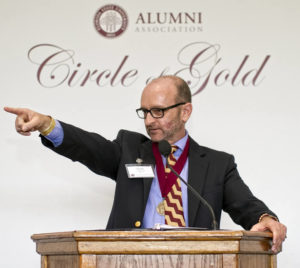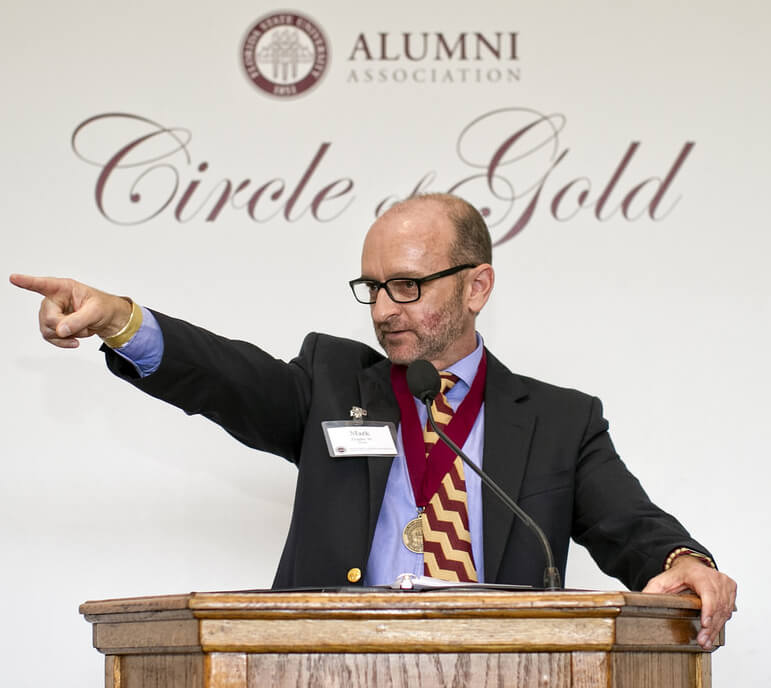 There's a good reason why speech is required for all students to graduate at Florida State, and that's because it's taught by the Professor Mark Zeigler. That's because he doesn't just teach his students how to speak without throwing up; he teaches them to be good human beings. For senior Emily DeBraal, this really showed the day after FSU had a shooting in its main library, Strozier—a shooting that left one student permanently disabled.
It was particularly rough for DeBraal, who had a friend working there and several of her sorority sisters studying in the library at the time of the shooting. "The whole atmosphere on campus was off and didn't feel like home anymore," said DeBraal, "[Professor Zeigler] saw that I was not my usual, cheerful self. He hugged me and talked for a good 20 minutes to the class that we were all one family, and we needed to be there for each other."
Dr. Amy Kowal, Anthropology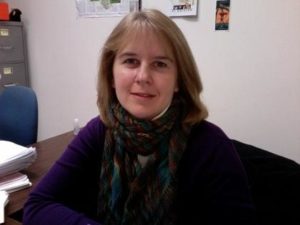 "Peoples of the World" might not sound exciting, but for Erin Gillespie, Dr. Amy Kowal made it worth it. "I ended up enjoying the books so much that I'd stay after class and discuss some of the habits and ways of these people who are so different from us," she said. Kowal's passion for teaching didn't end after the lecture, either. Gillespie remembers walking with her from class to the parking garage one day, talking about the Yanomamo people in South America. "It showed she actually cared about not only her students, but what she did," Gillespie said. The dedication of anthropology professors like Dr. Kowal is why, despite threats of budget cuts, the program is still thriving at the university.
Dr. Kathleen Paul, History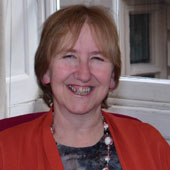 Paul taught Madeline Kaus' "England, the Empire, and the Commonwealth" class last semester in London. Kaus remembers how she kept students engaged with passionate lectures, even involving students in situations she would describe. This passion for teaching inspired Kaus to teach as well, starting with her post-grad plans. "She inspired me to continue on with my master's—I was planning to, but she reaffirmed my desire," Kaus said. Paul continued to influence Kaus' travel experience outside of the classroom. "She pushed me to do more than I would've, I think. Got me to explore more," Kaus said. "And she made me feel confident in my abilities to travel alone."
Dr. Bruce Bickley, English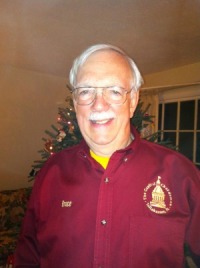 With his welcoming demeanor, Bickley turns the dreaded writing workshop class into a small community. His editing puns, commonly told before and after class, are worth your time. Jennifer Lee said he made writing fun and helped her unearth her editing skills. "He gave me another path to a brighter future, as cliché as that sounds," Lee said. What could possibly make him better? He is in a barbershop quartet. At the end of Lee's semester with him, he and his quartet came into class wearing costumes and sang to them. "He knows how to liven a room," Lee said. "Especially when we're all tired and ready for the day to end."
Dr. Sally Karioth, Nursing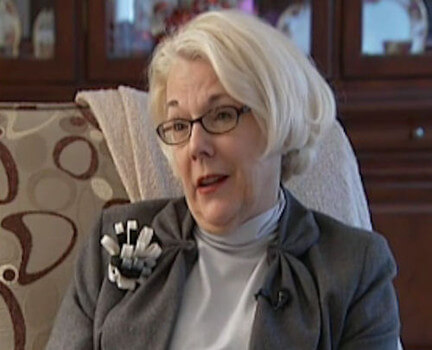 Taking a class named "Death and Dying" probably doesn't sound like it would be at the top of your list, but Maggie McCarthy said that Dr. Karioth made this inherently sobering class worth every dollar. McCarthy's admiration for Karioth grew after her best friend experienced the death of her mother. "I emailed her right after it happened, and she gave me advice on how to help [my friend] and she got things taken care of university-wise." The aftereffects were much deeper, though.
"The class is very much based on grief and how we handle it, and everyone is going to experience grief at some point in our lives—or know someone who has, and you want to help." Even though McCarthy doesn't know exactly how this will affect her long-term career, she says that she's learned and retained more from her class than any other at FSU. Beyond that, she feels prepared to handle any kind of loss.
Dr. Barry Faulk, English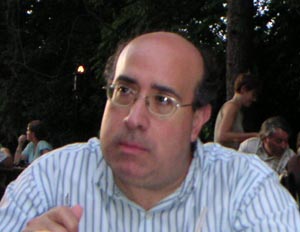 "Critical Issues in Literary Analysis." Yawn? Nope, not with Faulk at the helm. In addition to being wicked smart and totally engaging, he's not afraid to connect with students outside of his required texts. Erica Schwartz started working with Dr. Faulk because of their mutual love for Bruce Springsteen. Even though literary analysis has a reputation for being dry, he encouraged students to make it interesting. "He's awesome, because he truly cares about his student's opinions, and wants them to pursue what they're interested in," Schwartz said. When she wanted to work on her own research about The Beatles, he stepped up as her mentor.
He's also the department liaison for the honors college, and emails qualifying students every semester to encourage them to take up an honors thesis. For him, there's no "right" or "wrong" way to do research: he wants students to stay true to themselves and just do what they love.
Dr. Davis Houck, Communications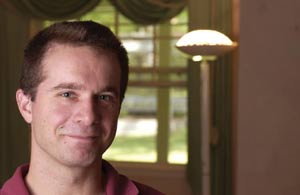 When you hear "persuasion," you might not expect a lesson on body language, racism, and gender communication. But for Dr. Houck's thought-provoking communications class, that's what it's all about: not just what we say, but the context in which we say it. Sure, gender, race and ethnicity are hot topics in many communication classes, but he took it to the next level by putting people on the spot. Senior Annalise Kapusta's favorite discussion was about unrealistic body expectations for women and how how sororities uphold this expectation. He directly asked the sorority girls in the classroom for their thoughts. When they agreed with the notion, he asked how to change expectations.
"I don't think they'd ever considered that they had that kind of power and it was definitely a light bulb moment for a lot of them," Kapusta said. Though he never shies away from tough topics, he takes a sincere interest in his students. "He's also a very genuine person and constantly keeps in touch, asking how my semester is going on. You could tell he really cared," Kapusta said.
Dr. Peter Garretson, History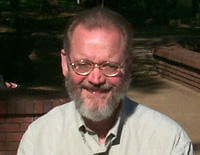 Garretson brings an incredible amount of passion to his mid-Eastern studies classes, but it doesn't stop there. He's also an avid supporter of undergraduate research and projects of any study, having helped students with everything from research projects to their Fulbright applications. His dedication towards helping students extended to British studies scholar, Michelle Sauer. After studying abroad for ancient studies, she changed her mind and focused on medieval studies. Despite the swap, Garretson supported her every step of the way. "Every moment working with him has been life changing and has helped me grow as an academic and a person," Sauer said.