If you live near Florida State University, you'll never run out of plans. Seminoles can't seem to find a bad way to spend a day at FSU, but with so many great restaurants and activities at our fingertips, how do we choose? If you want to choose the best Tallahassee classics to spend every hour on the hour at FSU, it'd probably go a little something like this…
8 a.m.—Wake up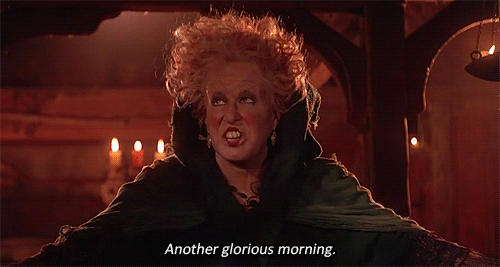 Rise and shine, sleeping beauty! An entire world waits outside for you to explore, so brush your teeth, shower, throw on your fav FSU tee and get going.
9 a.m.—Breakfast at the Canopy Road Café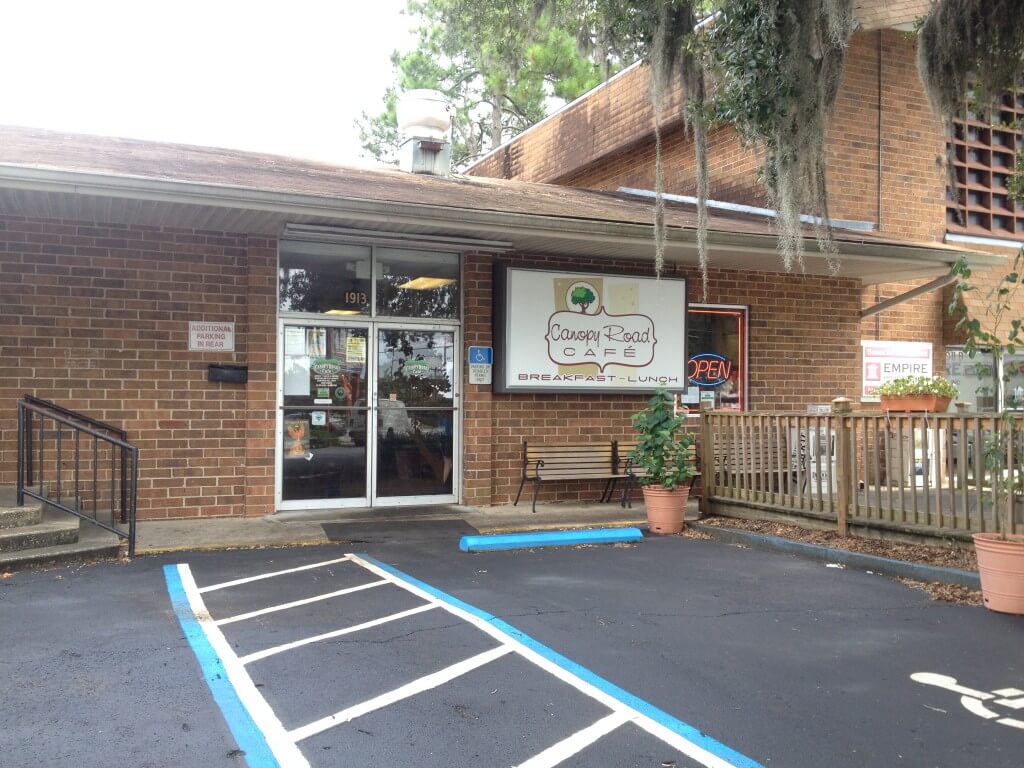 Head over to the Canopy Road Café for the Big Daddy omelet, complete with giant chunks of sausage and cheddar cheese seeping out of the sides, or the s'mores pancakes that might just be the fluffiest in the whole world. Note to self: remember this place when the Sunday hangover hits you.
10 a.m.—Check out the Tallahassee Sink Holes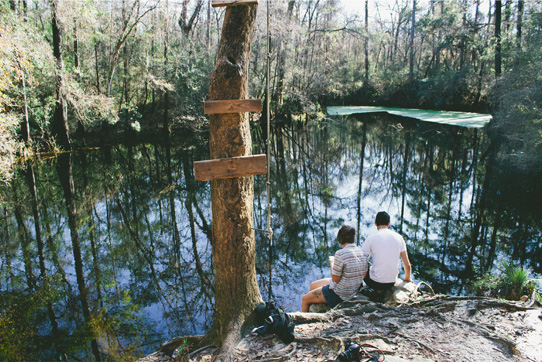 Take a trip over to the Leon Sinks Geological Area for a peaceful nature hike secluded from the rest of the world. Here you can really soak up nature in its completely untouched form, from the surrounding forests to the huge sinkholes that now are home to crystal clear lagoons.
11 a.m.—Sunbathe on Landis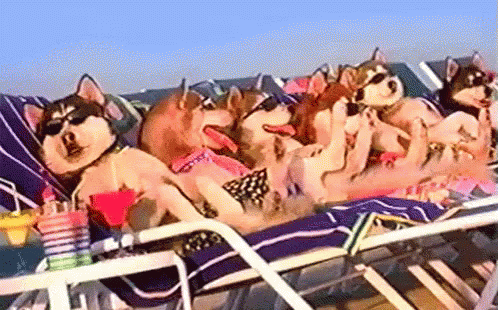 Where better to get your tan on than on the lush Landis Green? Get your ass in the grass and enjoy that incredible Florida weather (assuming it's not hurricane season), even in the middle of December.
12 p.m.—Cool off in the Landis Fountain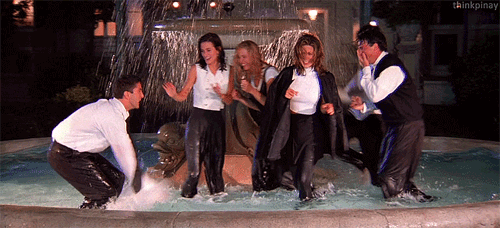 Bet you didn't know that our decorative fountains doubled as pools. P.S. Don't let anyone convince you to walk by the fountain on your 21st birthday. I warned you.
1 p.m.—Snag some lunch at Mervs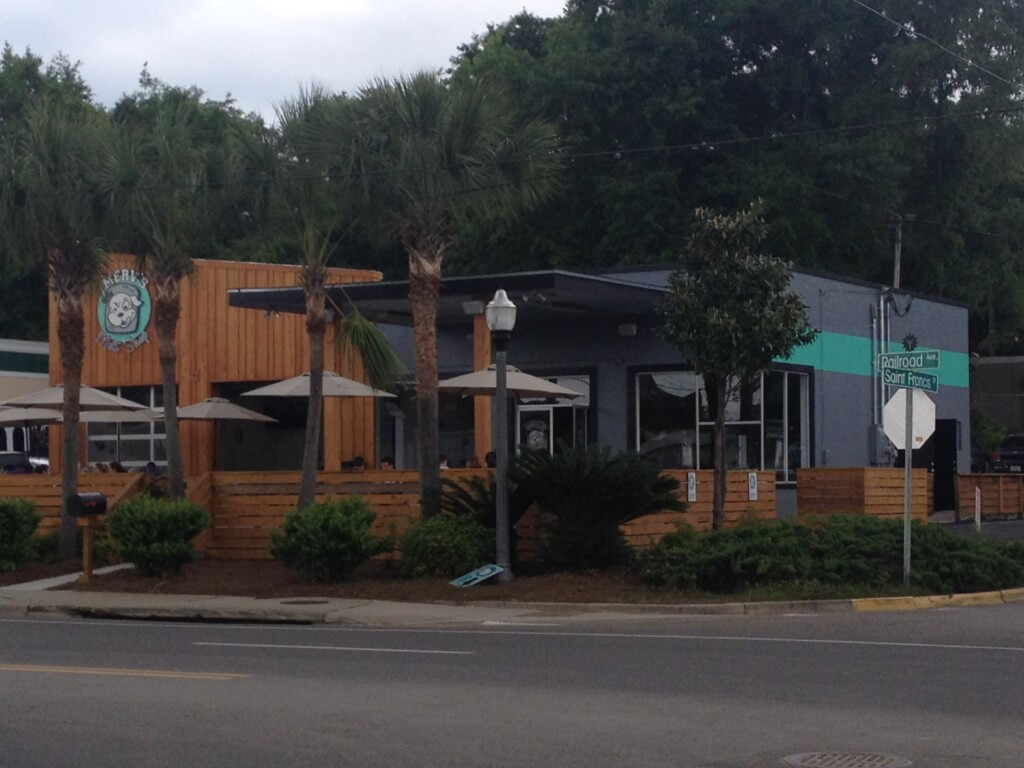 Located by the railroads, Mervs serves up some exotic (and definitely tasty) melts from the "Don Draper" to the "Schoolyard Bully." Don't leave Tallahassee without ingesting one of these bad boys.
2 p.m.—Visit Retrofit Records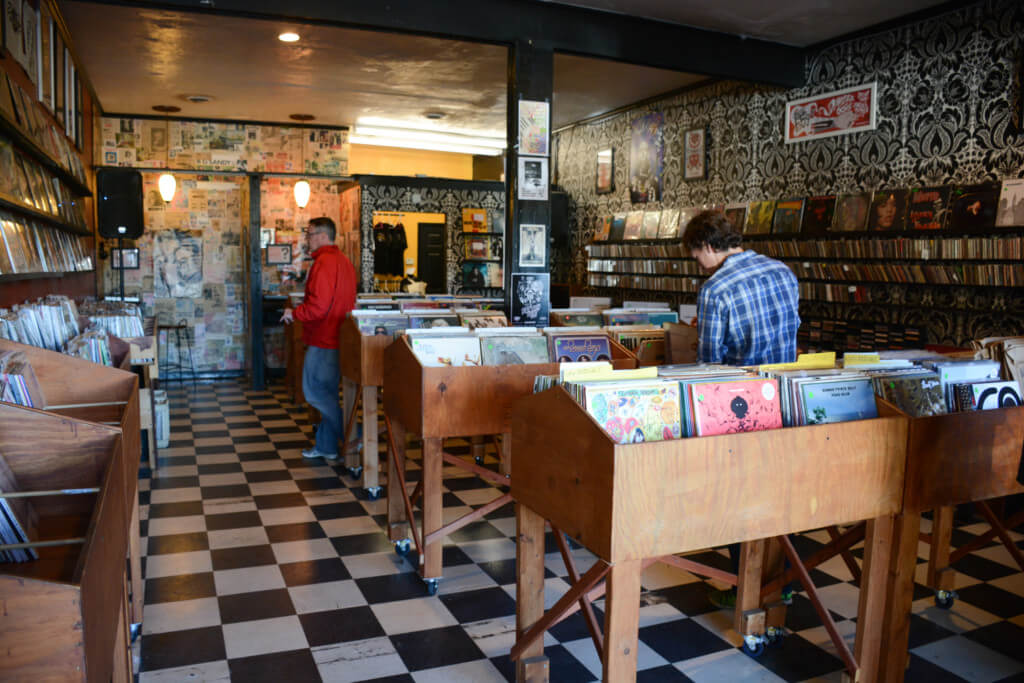 If you can't stop collecting records, then you definitely need to stop the little hole in the wall known as Retrofit Records on Gaines Street. These guys sell everything from true classics to the newest releases. They cover all genres, fancying anyone and everyone's taste.
3 p.m.—Check out the Rez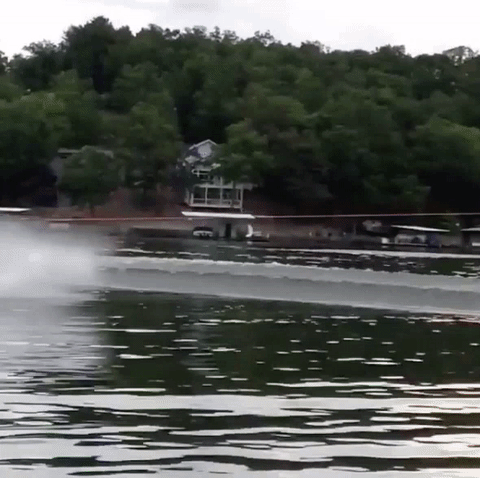 Head on down to Florida State's very own Reservation, commonly referred to as "the Rez," a private beach that hosts many outdoor activates such as canoeing, fishing and beach volleyball. FSU students show their ID to get these perks completely free. Don't fret if you're not a student—couch surf for two dollars and enjoy all the amenities. You could spend all day here, but we've still got a football game in a bit so come back ashore, throw on your lucky Jameis jersey and head over to the mighty Doak.
4 p.m.—Stroll down Stadium Drive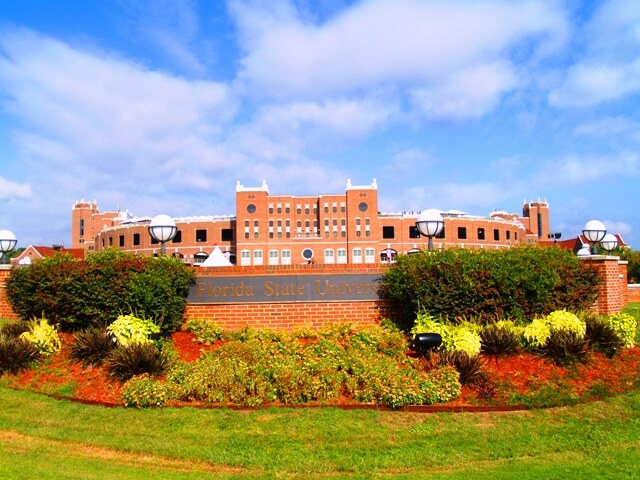 Have you ever heard the War Chant at a Seminole football game? Now imagine that in one centralized location. Perfection.
5–6 p.m.—Go to a Football Game
If you're smart, visit Tallahassee on the most important day of the week: game day. You'll throw your hands up and scream "O" as you await Chief Osceola's famous spear throw into the center of the field. Chills crawl down your spine as you hear 80,000 Seminoles scream the war chant and then do the Tomahawk Chop.
7 p.m.—Feast at Monks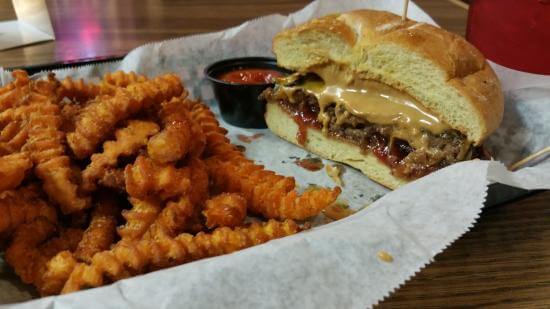 Enjoy the FSU victory with a mouthwatering burger at Monks. Try the Lipsmacker, a burger smothered in peanut butter and jelly. Trust me when I say that everyone says it's the best thing to grace the burger game (shoutout to my peanut allergy).
8–10 p.m.—Catch a movie at the Askew Student Life Center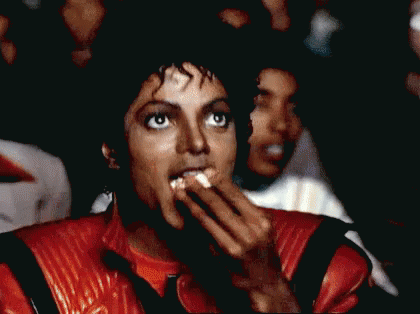 What's better than free blockbuster movies? Bet you can't think of anything. Catch one of the latest flicks in theaters for free on a huge screen that immerses you in the movie with the best surround sound. If you're lucky, you might see a movie that hasn't been released yet. Besides the great flicks you can catch, the SLC hosts numerous other activities such as poetry slams, open mic night and Super Smash Bros tournaments.
11 p.m.—Prepare for your Pre-Game
Ah, that funky hour where things start happening, but you're not yet in the mood to do anything. Take a breather, get changed and get ready for a very long night.
12–4 a.m.—Party, Party, Party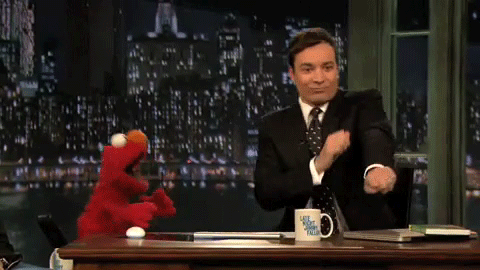 In case you haven't heard, Tallahassee's nightlife is unstoppable. Make stops at Pots, Clydes, Bulls and yes….even the Strip. Between all the drinks, dancing and Ubers you take in one night, your head will get spinning.
4 a.m.–The Mighty Chubbys Run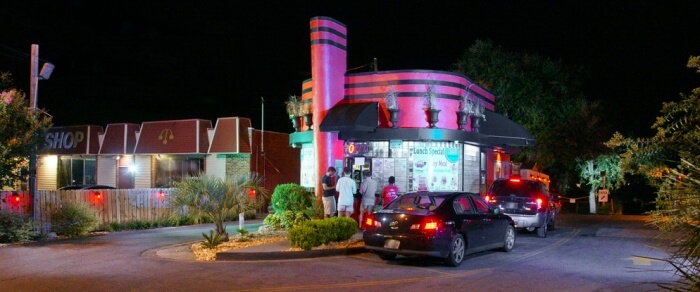 Forget what you heard about Guthries—no night at FSU will feel complete without a visit to the legendary Chubbys. After your long night of sore feet and a numb face, there is no better feeling than ingesting fresh chicken tenders and loaded fries. Your stomach (and hangover) with thank you forever.
5 a.m.—Sleep Forever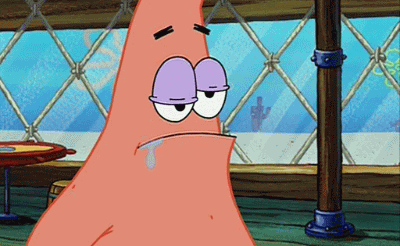 After a jam-packed day of just about everything and anything you could do at FSU, it's time to hit that bed and pass out forever. Good job champ, get ready to do it all again tomorrow!