Drop your measly, cheap McDonald's Big Mac; the burger game just got serious. Whether headed for a wild night at The Strip or a rivalry football game at Doak Campbell Stadium, Florida State University students need a hefty burger to keep up the Tomahawk Chop all day long. Thankfully, Tallahassee offers delicious burgers from medium rare to well done for the foodie inside us all. Let the burgers speak for themselves.
Keep reading to find out where you can find the best burgers in Tallahassee.
1. Wells Brothers Bar and Grill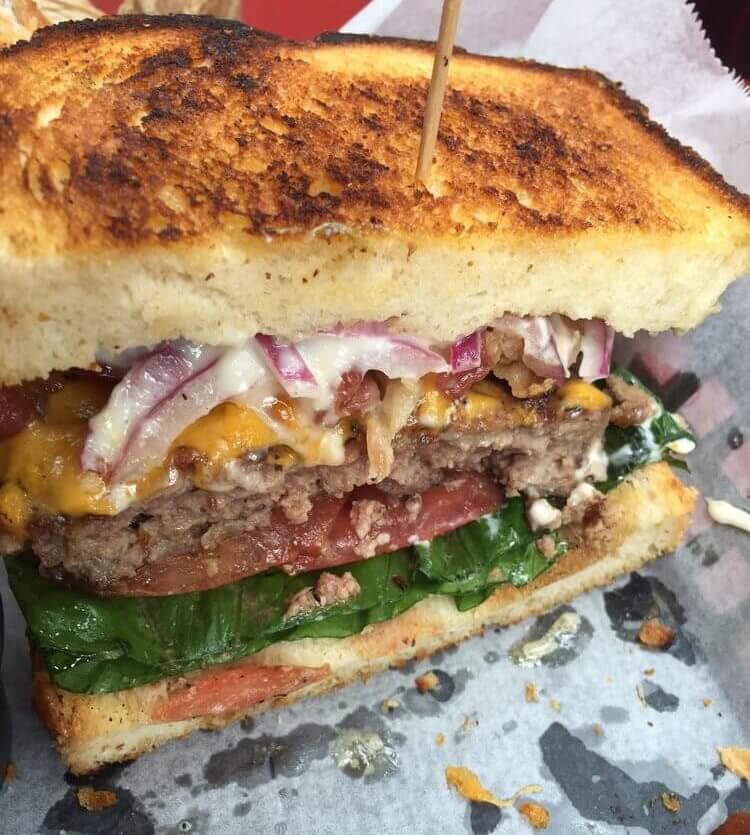 Formerly known as Monks, Wells Brothers has been serving creative, mouth-watering burgers for over 20 years. FSU freshman Zach Weinstein said, "As much as I fell in love with Florida State University, this hole-in-the-wall burger joint gave me a kind impression of the town from a cool, local standpoint." Sink your teeth into the famous Lipsmacker, a blend of the classic PB&J sandwich and a traditional burger. "My favorite burger at Wells Brothers is definitely the 'Gator Hater.' This burger emulates all that a quality burger should be: great selection of toppings, a massive complexion in both size and stature, absolutely delicious taste and, most importantly, a catchy name," Weinstein said. "What better way to name the most impressive burger in town than with a tenacious jab at our state rivals?" Head to the back and play a game of cornhole while waiting for your juicy burger to come straight off the grill and onto your plate.
2. Midtown Caboose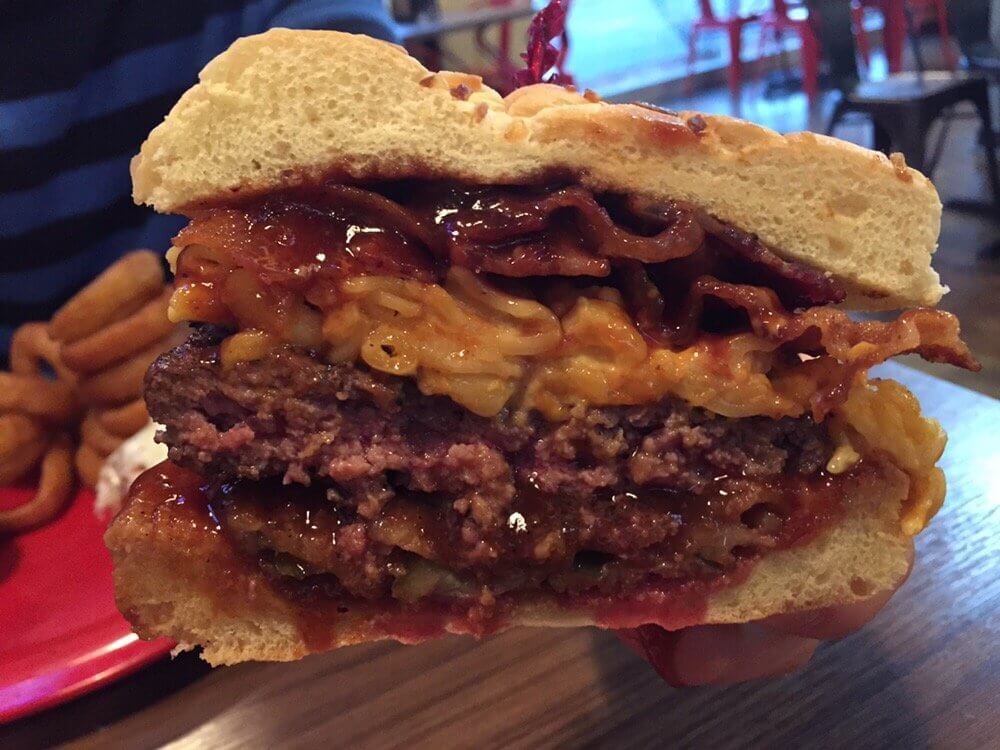 "Midtown Caboose is like the more mature older sibling of the Wells Brothers location on Tharpe," recent FSU grad Jacob Harrelson said. "You can sit inside or outside, which is ideal for Florida's 'spin the wheel' type of weather." Midtown Caboose may have the same owners as Wells Brothers, but its menu features completely different, but equally as adventurous, burgers. If you're craving dessert for dinner, order S'more Than Words, a burger topped with graham cracker crumbs, dark chocolate and melted marshmallows. "My all time favorite burger there is called 'The Chick Flick.' It's topped with arugula, goat cheese, balsamic vinegar and a fried green tomato," Harrelson said. "You may be asking: 'But Jacob, aren't you a male? How is your favorite burger called The Chick Flick?' To which I reply: Goat cheese and arugula can make even your antiquated notions of masculinity seem appetizing."
3. The Joint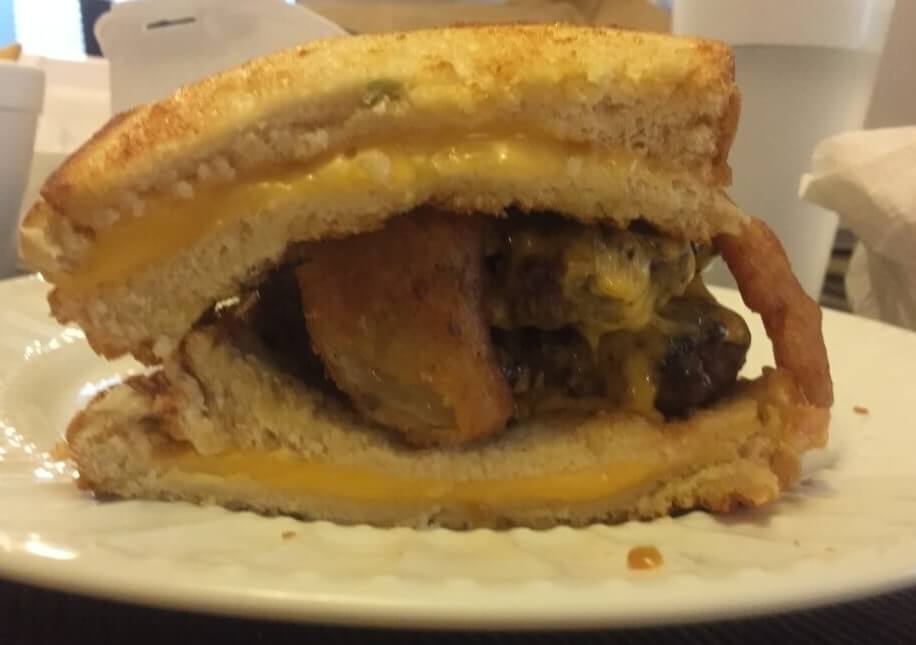 Sometimes your friends can't decide between eating breakfast and lunch food. The Joint lets you mix those two delicious meals into one. When building your burger, you can stack as few as one and as many as five patties and top it with a fried egg, if breakfast is your thing. Imagine four juicy burger patties each topped with a slice of cheese and onion rings smashed together between two grilled cheese sandwiches—that's called The Joint burger. Brave the classic Joint burger if you dare. I can attest from experience it's not made for only one person.
4. Prime Time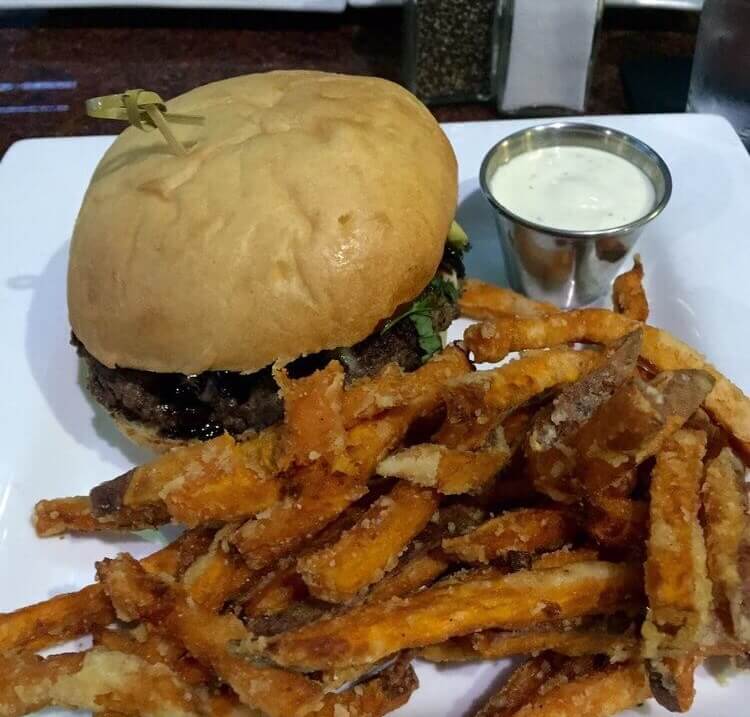 Sometimes you show up to a sports bar just to watch a game—but you don't want to make that mistake at Prime Time. The finger-licking, juicy burger sitting on your plate will likely distract you from the game. You can try one of the regular menu items, but Prime Time offers a new burger each week for customers to try for a limited time. If the burger of the week isn't to your liking, try one of the classics, like the Jughead. Slathered in cider onion jam and topped with potato chips, this burger crunches with every bite. Onion lovers rejoice; each burger can come with an asiago and crispy onion bun that will exhilarate your taste buds.
5. Grub Burger Bar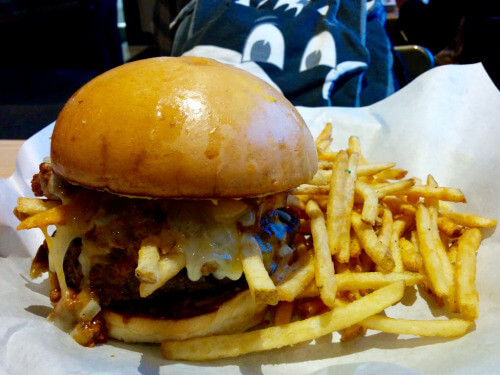 Grub Burger Bar's cool atmosphere with clean wood décor offers a chill atmosphere for FSU students to grab a bite. "It's the best place to grab a burger because it's unique and has so many different options and variations as opposed to a regular burger place," said FSU freshman Jessica Felsen. Grub's OMG burger topped with chili and French fries will make you want to literally blurt out "OMG" Usher-style, but that's not even the best menu item. "My favorite burger is the Lockhart Legend because the Dr. Pepper BBQ sauce is unlike anything I've ever tasted before." Felsen said. "The onion rings on top also give it a nice crunch and southern feel."
6. Vertigo Burgers and Fries

"I love Vertigo because it has a very college-town, laid-back atmosphere," FSU freshman Emily Kate Killian said. "The service is great and everyone I've been with has loved what they ordered." Get a mouthful of one of Veritgo's culturally diverse burgers, from the Southern Spin (topped with fried green tomatoes) to the Greak-Out (a lamb burger with feta, kalamata olives and tzatziki sauce). If you're not into meat, don't worry—Vertigo has your back. Killian said, "I actually am a vegetarian so my favorite burger would be the 'Going Green' burger. I really love the grilled red onion and pepper sauce with the red bean and quinoa patty."
7. Bird's Aphrodisiac Oyster Shack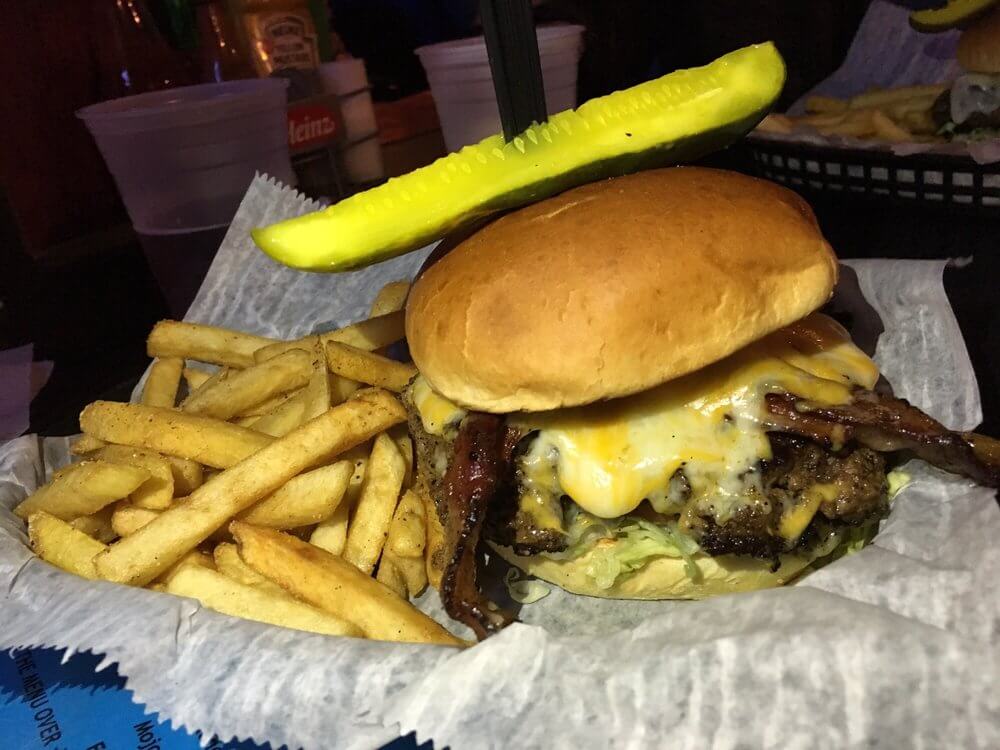 Enjoy your enormous burger with a show. Although closed on Sundays and Mondays, Bird's provides live entertainment every day they're open, including live bands, trivia nights and comedy shows. As for the burgers—they serve 10oz burgers for the fainthearted and 20oz burgers for the brave stomachs willing to succumb themselves to a massive food coma. "I like how customizable their burgers are. I can add mushroom, egg, all kinds of cheeses and anything I want," FSU senior Devin Fernandez said. "They even have peanut butter and crabmeat!" If you're going to eat over a pound of meat, you might as well top it off with some seafood.
8. BurgerFi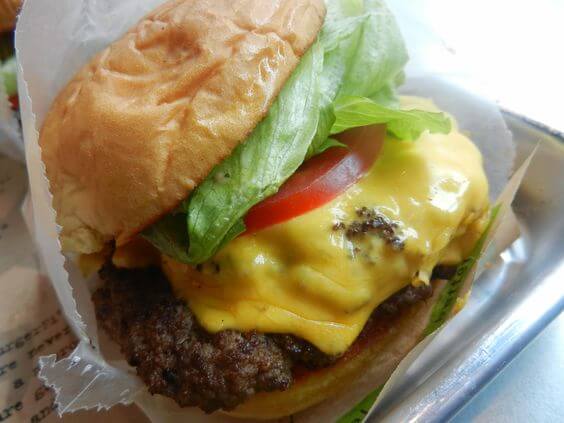 Not all chains are created equally. BurgerFi may have locations aside from Tallahassee, but FSU students can't get enough. "I see BurgerFi [as] the Chick-fil-A of burgers in Tallahassee," FSU senior Olivia Bibs said. It brands its buns with their logo and serves Angus beef patties free of hormones and antibiotics. The reliable plain cheeseburger won't disappoint, but if you're feeling adventurous, try the Breakfast All Day Burger. True to its name, the burger is lathered in maple syrup and topped with a fried egg and hash brown. "You can also get free custard, which is delicious, if you check in on their Facebook page," Bibs said. Did I mention they blend chunks of cake into their Red Velvet Shake?
9. Voodoo Dog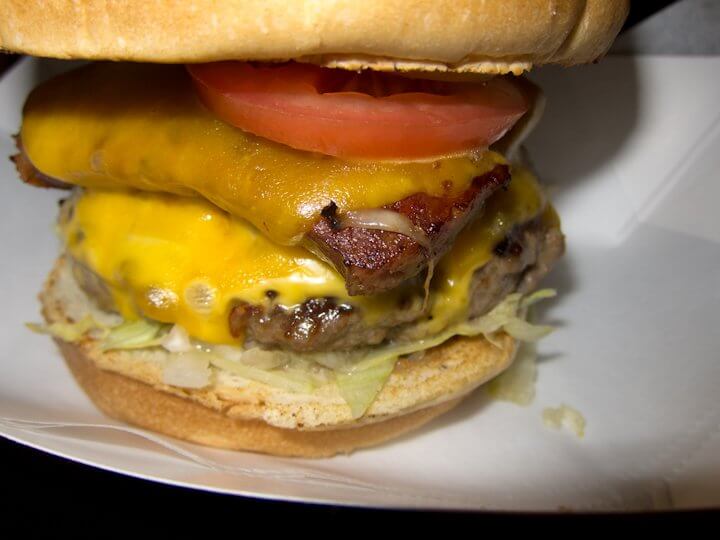 Don't let the name of this place fool you—Voodoo Dog's burgers taste as good as its hot dogs. When you walk into one of the two locations, your nose will fill with the glorious scent of fried, greasy food perfect for a pick-me-up after you fail your midterm exam. Get the best of both worlds and order the Voodoo Burger, a thick patty topped with Polish sausage. There's no sense in picking between a hot dog and a burger when you can eat both.
10. Gordo's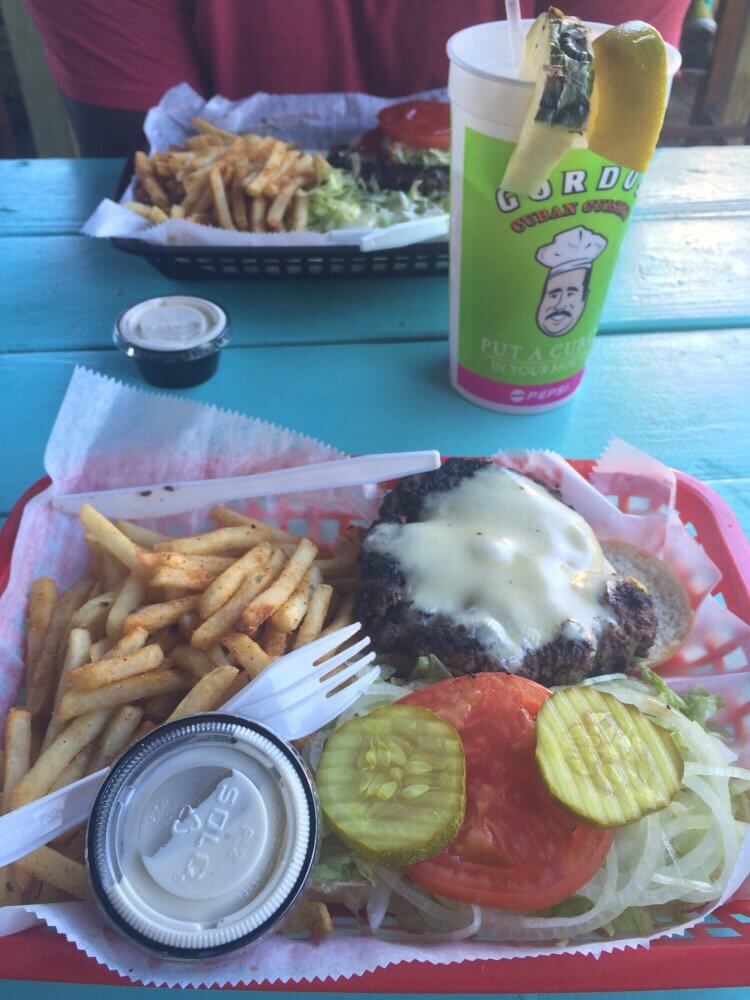 Put a Cuban burger in your mouth at Gordo's, haven for exiled Miamians. Like any worthy frita, Gordo's Cubana Frita patty takes your taste buds on a rollercoaster, made of spicy Spanish sausage and topped with papitas (Julienne fries, for non-Spanish speakers). Gordon's take on regular American cheeseburgers taste just as delicious, especially the Papo Grande. Two juicy patties squished between Cuban bread? You don't even know what's coming. Pair it with a Cuba Libre or the Gordo Smash and you're ready to hit up happy hour any day of the week.