The world seemed to stop when you first witnessed an 80,000-person wide war chant reverberate off of Doak's mighty walls, sending a chill down the opposing teams' spines. From standing on Landis and taking in the numerous scenes from the dude break dancing on the bench, to the plethora of puppies running around without a care in the world, Florida State University seems like the closest thing to the Webster's Dictionary definition of "perfection." Well, not in every way. Even though we love our school, we can certainly live without a few problems.
1. When The Line For Chick-fil-A Trails Out The Door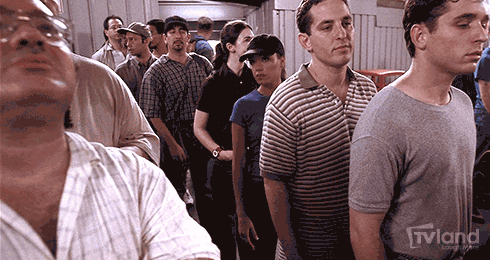 If you love waiting an hour to get a decent chicken sandwich, not enough fries and a cup filled with 98 percent ice and 2 percent soda, then the Chick-Fil-A on campus is right in your wheelhouse. But if you're an almost sane FSU student who sprints from Mount Diffenbaugh to Fisher every day, you just don't have enough time to stand in line. Skip the "my pleasure" and snag a sandwich at the underappreciated gem right next to it, Rising Roll. "As a rising roll employee, seeing the Chick-fil-a line that long means that ours is probably very short, and there is nothing nicer than a short line on a busy school day," said FSU junior Pam Vargas. "As a hungry student, however, there's few things worth than crossing campus craving a chicken sandwich and seeing someone holing the door to Chick-fil-A open because the line loops around too long."
2. When Dirac Closes at 1 a.m.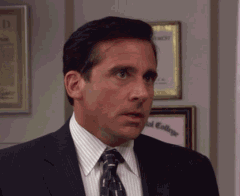 Dirac is Strozier's cute little brother who always does the right thing. But like little brothers in real life, Dirac must unfortunately go to sleep at an earlier time. For Florida State students, there can't possibly be worse a feeling than hearing the loud speaker announce 30 minutes until closing, forcing us to stop the studying groove to trek across campus to Strozier. "I have to move my car all the way to Strozier, which is impossible because the parking lot is ridiculous. Then, I end up on the fifth floor of Stroz where I have to be quiet, but I can't be quiet because I learn by talking out loud and to friends," FSU sophomore Marissa Guedes said. Life hack: Hit up Dirac during finals week—it's the only time all year Dirac joins the late-night ranks and stays open 24/7.
3. When Class Starts in Three Minutes and You're Trying To Stuff Into The HCB Elevator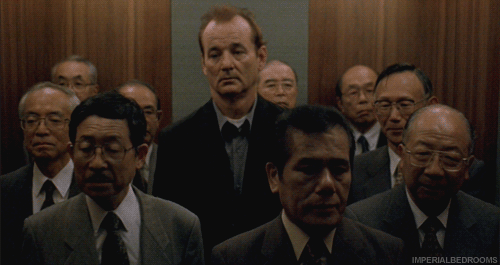 The wild pack of college students waiting to squeeze into an elevator like sardines just to go up one floor never fails to amaze bystanders. Save yourself the precious minutes between the first iClicker question and an absence and take the freaking stairs. You should be accustomed to climbing mountains after hiking up Mount Diffenbaugh everyday to make it to your freshman composition class.
4. When the Campus Bookstore overcharges books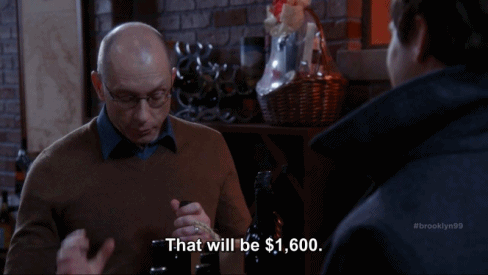 Why charge an extra $100 for a book I can purchase it for $20 on Amazon? Do yourself a favor and buy your books early online instead of overpaying last minute for a book you'll probably open a total of five times throughout the semester. You're bound to get a better deal on the textbook exchange on Facebook. Incoming freshman out there, trust me on this and roll your eyes into oblivion when they tell you to buy your books at the bookstore at orientation.
5. When Your Legs Turn Into Jelly After Standing at Doak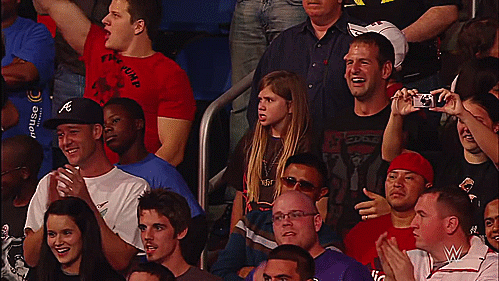 What genius designed Doak with backless benches? Don't get me wrong, I love standing on the benches all night and Tomahawk Chopping through the night, but by the fourth quarter my back feels like it's about to explode. Then again, only losers sit and we don't know anything about losing at FSU. Back to back state champs, am I right?
6. When You Get Sidetracked by "The Free Speech Zone" at the Union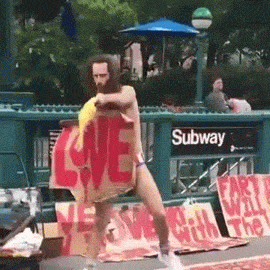 Because of FSU's status as an open campus, anyone can come and promote their views on campus. When I say anyone, I mean anyone. Random dudes call passing students sinners and get them riled up. Soon enough, a 60-person crowd of debaters, protesters and students who need a quick chuckle fills Legacy Walk. If you don't mind missing your Organic Chemistry test to hear commentary about how Nazi velociraptors brainwash us from outer space, then feel free to stop by the union. "I didn't want to be a Mormon when you were knocking on my door and I don't want to be a Mormon when you stop me on campus," said FSU sophomore Michael Beliles.
7. When You Get Stuck Behind The One Person Who Doesn't Know How To Swipe In at Strozier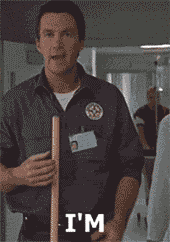 It never fails to happen: You rush to Strozier to print out your paper before class 10 minutes before class, and you get stuck behind the one student out of 40,000 students who doesn't know how to swipe into Stroz. You try to back up and go to the turnstile next to you, but there's already a person behind you. You're trapped, so buckle up and enjoy the frustrating ride of watching someone try swiping his card in every direction imaginable. If you're the person backing up the line: Read the infographic on the turnstile please.
8. When The Checkout System at the Library Screws You Over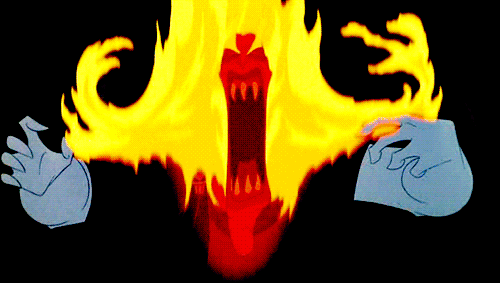 Imagine yourself completely invested with an extensive Physics problem, writing a mile a minute on the white board with the markers you just rented out an hour ago. You're just about to get the solution and reach the light at the end of the tunnel, when suddenly someone comes from behind you and takes the marker out of your hand.  "They take away my damn markers for using them for 10 hours or they end up not even working," said FSU junior JC Martinez. Confused, you turn around only to see the library worker saying you went over the allotted time limit for your markers, and will find a lovely $1 charge on your student account as well as a reasonable $8 service fee.
9. When Organizations Try To Stop You on Campus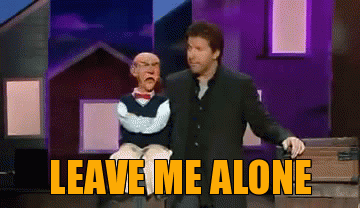 I don't care if you want to give away free t-shirts, buttons or sandwiches at Subway, do not stop me when I'm walking across campus. No, I do not want to sign your petition to save the Chinchillas in New Mexico. If I'm wearing my headphones, leave me alone. If I'm on a phone call, leave me alone. As a matter of fact, if I'm just walking, leave me alone. "If I cared about your organization I would stop myself," FSU sophomore Stephanie Connor said. "I'm just trying to get to class and be as antisocial as possible thank you."
10. When You Go To The Best School Ever
http://www.youtube.com/watch?v=Ykfy9TVcmSE
Admit it. FSU is the only school you want to spend your four years of undergrad because yes, we're that awesome. Seminoles show so much school pride not just because of our sports programs, but also our impressive faculty, academics and student body. As a tribe 40,000 strong, FSU students keep the unconquered tradition alive on the field, in the classroom and around the world. We bleed garnet and have hearts of gold, so despite our complaints, we wouldn't take our school any other way.