Sigma Kappa Alpha Tau Epsilon Chi Psi Phi….Who can keep track of all these names? Before leaving to college, a friend told me, "I couldn't have a social life if I didn't join a sorority." Well, surprise! I'm not involved in Greek life and I actually do have friends. If your idea of college doesn't include becoming the next "Elle Woods, President of her sorority," then you may want to find a school where Greek life isn't the only life. It's true. Colleges without Greek life actually exist, and no, there's nothing wrong or weird about them.
These small, artistic colleges offer co-ed dorms and so many extracurricular activities that you don't need Greek letters to make friends.
10. Amherst College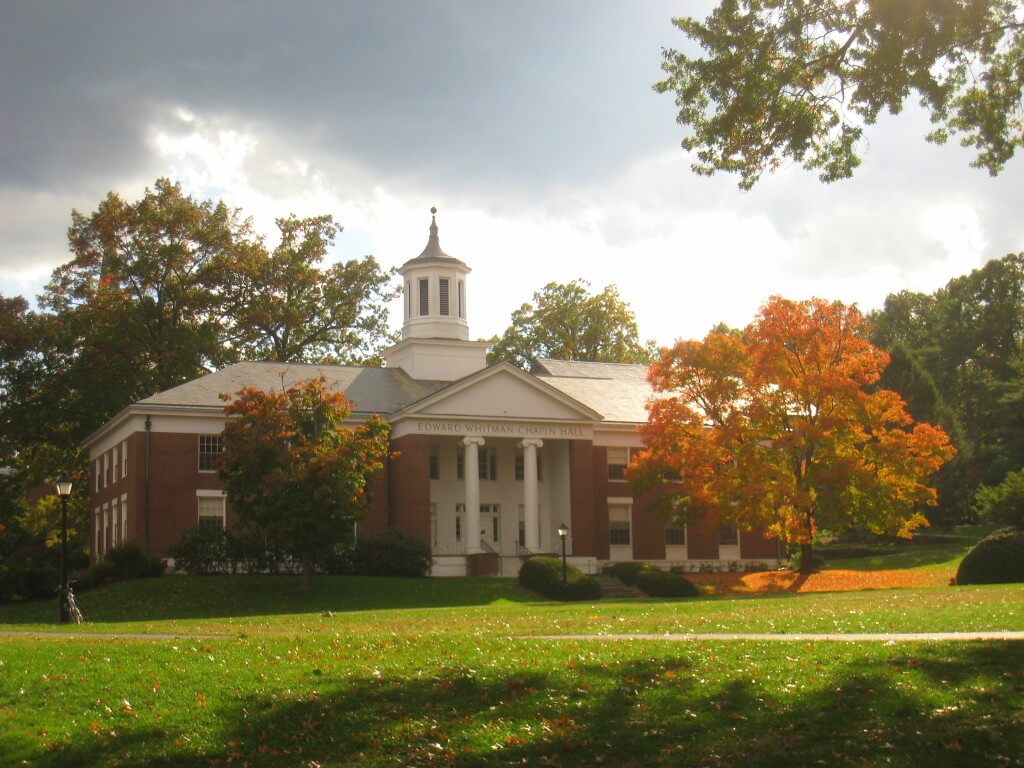 Although a small school with less than 2,000 undergraduates, Amherst shows off a diverse campus and strong liberal arts program. Friends practically fall into your lap considering Amherst students participate in over 100 clubs and organizations. "Amherst students are very busy. We are given amazing opportunities both in terms of academics and extracurricular activities," junior Olivia Pinney said. Some of the most popular extracurriculars include the a cappella groups. Amherst is actually known as the "singing college." Each year, students organize competitions called "Lip Sync" where students can perform skits to win the best dorm rooms.
Clubs to Join:
Argentine Tango: Learn the art of Tango. No prior skills or grasp of rhythm required.
Whistle a Happy Tune: Save the elderly from another game of bingo and provide entertainment at their retirement homes.
Sabrinas: Amherst's oldest all-women a capella group. It's Pitch Perfect, but in real life.
9. Clark University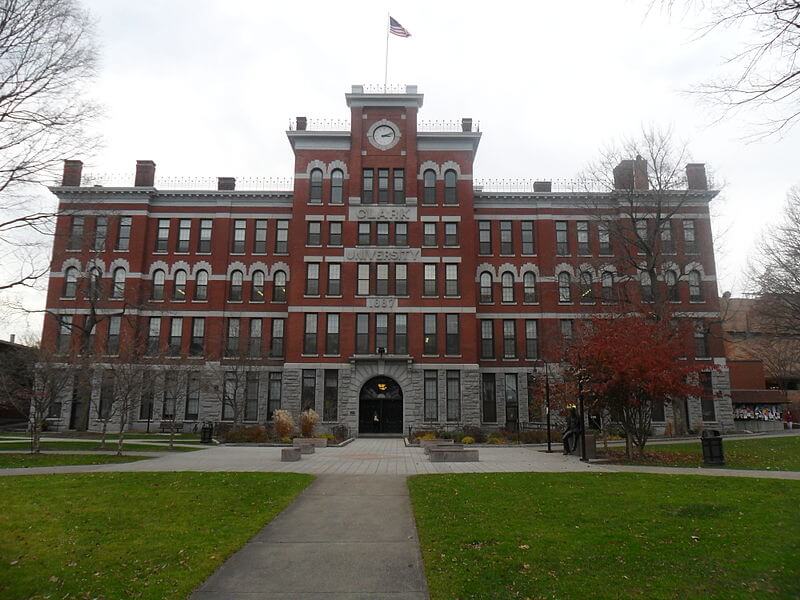 Located in Worcester, Massachusetts, about an hour and a half outside of Boston, Clark University is a quaint school with less than 3,000 undergraduates. "Clark is a small school with big ideas. There is never a lack of activities from social activism to Big Prize Bingo," sophomore Mica Hinga said. Everyone wants to talk to everybody and the student body participates in more than 130 on-campus activities. "Not having Greek life forces the social scene to revolve more around things like clubs, shows, sporting events; things that are a little less part-oriented. It's a more welcoming culture," Hinga said. The lack of Greek life creates a more open and unrestricted atmosphere at Clark.
Clubs to Join:
Difficult Dialogues: Creates an open space to discuss pressing and controversial topics.
Stitch Club: 20 on the outside, 80 on the inside. This knitting club goes out to all the inner grannies out there.
Radio of Clark University: Put that smooth, caramel voice to good use.
8. Boston College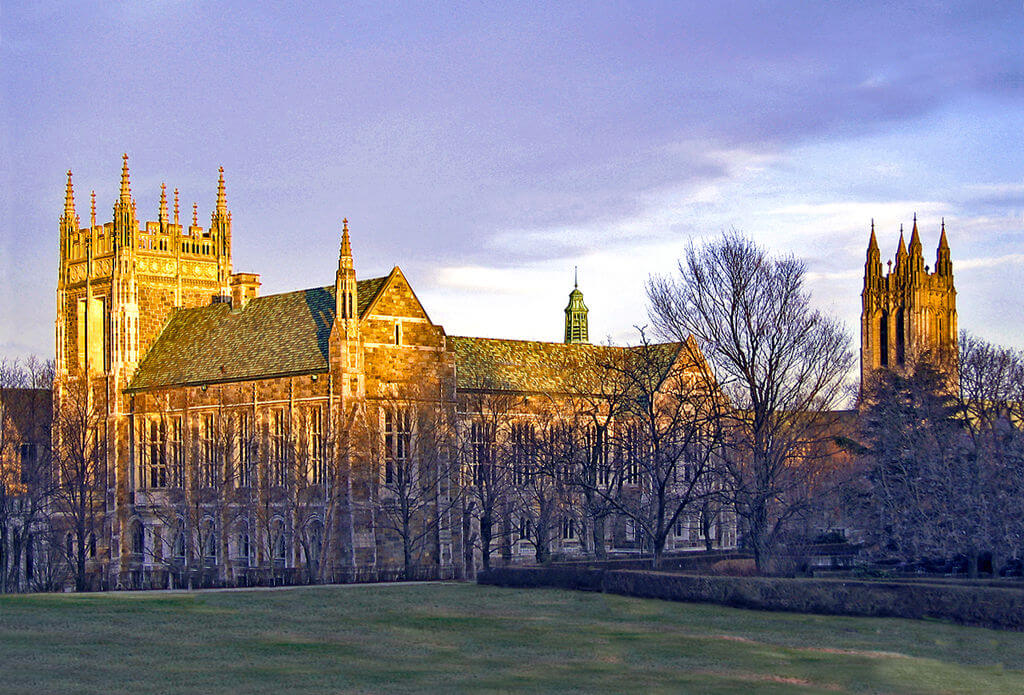 Does volunteer work call your name? Boston College students make a name for themselves by holding strong to the Jesuit mission. "These values place a high emphasis on service, improving the world and coming together as a global community. This means that no one should be excluded or devalued," senior Elizabeth Valentine said. Activities on campus, like theatre, political advocacy groups and a cappella clubs take place of Greek life by leading the social scene and hosting parties. And at BC, students always make academics a top priority. "Students understand the value of an education and work hard to make sure that they don't waste that opportunity," said Valentine. Where Greek life may cause division at some schools, Boston College focuses on unity.
Clubs to Join:
Baking Club: Make sweet treats to donate, sell or hoard yourself. I'm sorry, freshman 15 who are you again?
BC Television: Get your five seconds of fame while you have the chance.
Acoustics: Describe themselves as "crazy, co-ed a capella."
7. Hood College
If you love sports or want to date someone with a sports bod, head over to Hood College. Over in Maryland, Hood embodies the quintessential small school atmosphere. "At Hood, I could walk across campus in just five minutes," freshman Peter Heon said. Don't panic—small doesn't mean weak. Hood is 60 clubs strong and places a big focus on sports. Actually, a majority of the students are athletes. "I really liked that almost everybody on my floor played some sort of sport, having friends on a majority of athletic teams is pretty cool," Heon said. Hood is conveniently located within a five minute drive of Downtown Frederick, a happenin', hipster-friendly hotspot which includes a record store and home to the infamous Cafe Nola. If you want a small, liberal arts education, but also don't want to get cut off from the rest of the world, make Hood your hood.
Clubs to Join:
The Belly Dance Club: Embrace your inner Shakira.
Wisteria: A biannual creative arts journal featuring written and visual art from students.
Russian Culture Club: Watch Russian movies and enlighten yourself in Russian culture–maybe even score some authentic Russian food.
6. Fashion Institute of Technology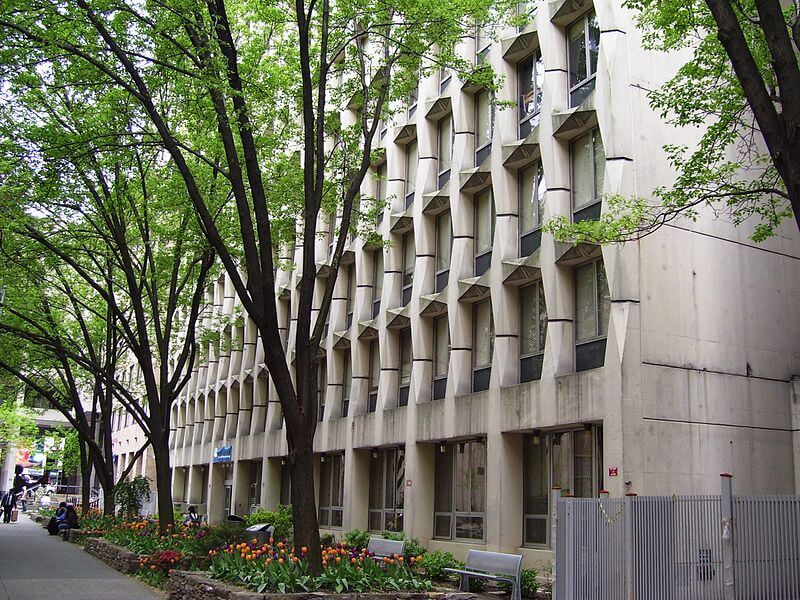 New York freakin' City. Need I say more? Who needs Greek life when you live in the heart of one of the busiest, most exciting cities in America? Weekend trips to the Empire State Building, afternoon runs in Central Park and shopping trips on Fifth Avenue make up a normal day for students at FIT. As an art, design and business-focused university, FIT encourages individual creativity and innovativeness within their student body. It's also the first school to offer a major in toy design. "Without a Greek life system, our socialization occurs by taking advantage of New York City's offerings of jobs, internships, and networking," freshman Erica Slater said. Making friends while bumping up your resume? Sounds like a win-win. With around 10,000 undergraduates, FIT provides a smaller community within a large city atmosphere.
Clubs to Join:
Anime Club & SciFi: Hoping to rekindle your love of Avatar? This is the place for you, young Padawan.
Runway27: Work together with other students to display your work in your own fashion show.
Urban Studio: This is the one time you can use your graffiti skills to vandalize public property without getting arrested.
5. Oberlin College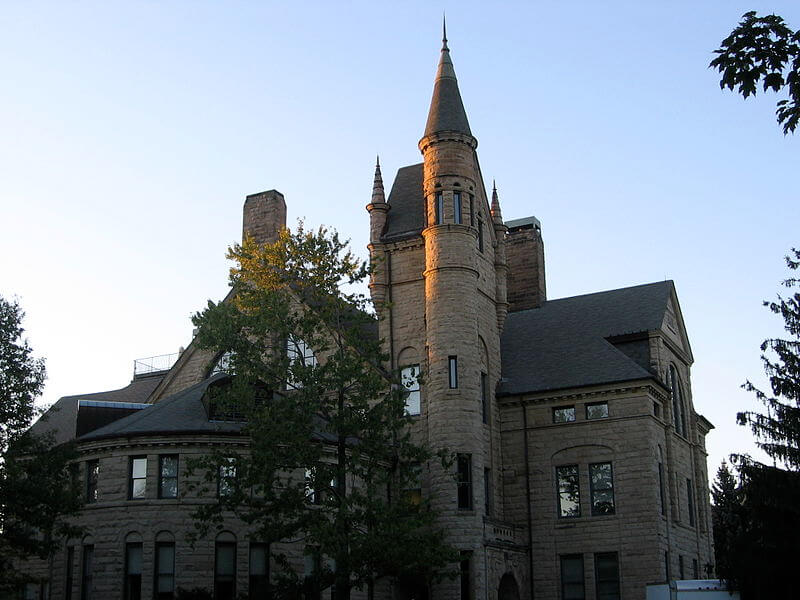 Any Lena Dunham fans out there? Much like the famous feminist and author, Oberlin is known for breaking social norms, as it was the first university to grant Bachelor's degrees to women in a co-educational environment. "One of the things that makes Oberlin unique is that it's really cool to be different. It doesn't matter if you're from a different socio-economic background, are a different race, different gender/sexual identity, etc., people are genuinely interested in listening to your experiences," freshman Paige Baskin said. Although Oberlin has less than 3,000 undergraduates, it offers over 150 clubs and organizations and a variety of majors and minors for all different interests. Just because there's no Greek life, doesn't mean Oberlin doesn't know how to party. Oberlin's athletic and non-athletic house parties welcome everyone, and yes, by everyone I even mean the guys. Put the partying aside, the creative opportunities at Oberlin truly make it stand out. "I think it's rare to be at a school where almost everyone you know has a creative outlet of some kind or another and Oberlin as a college really enables that energy in the best possible way," said Baskin.
Clubs to Join:
Cat in the Cream Coffeehouse: A performance studio, coffeehouse and student organization all in one.
Oberlin Comics Collective: If you live and breathe comics and want to publish your comics for all to see.
Nothing But Treble: For those of you (women) who love singing and also love puns.
4. Georgetown University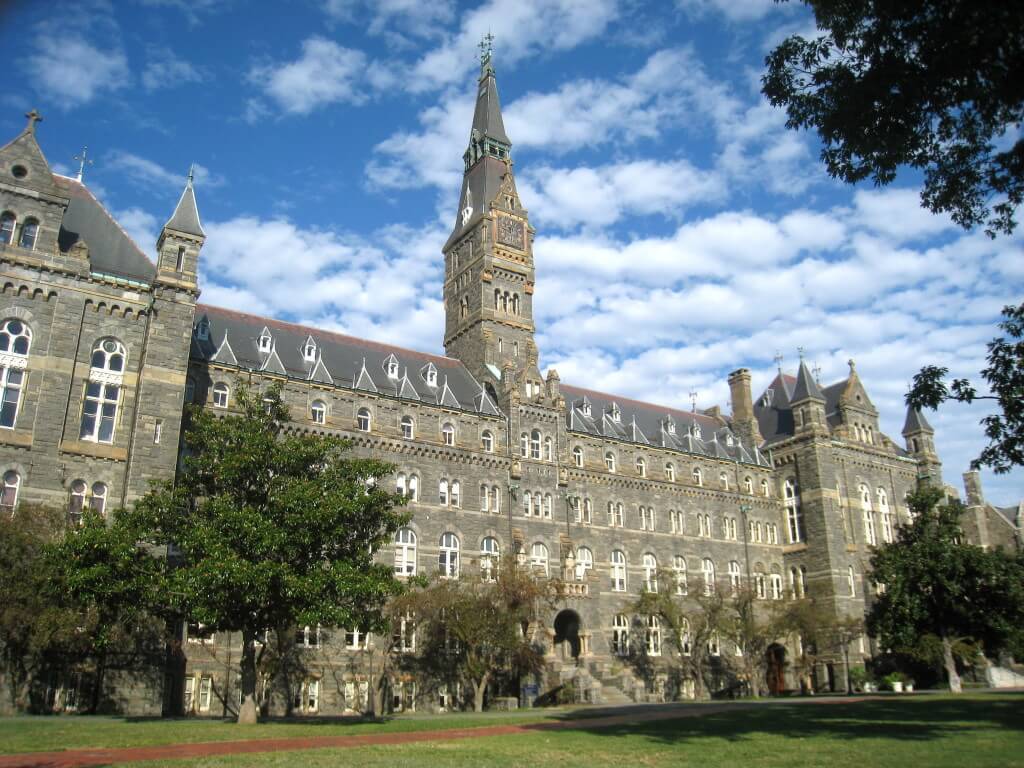 You might thing Georgetown spills over with fancy, know-it-all students, but you're dead wrong. Located in Georgetown, D.C., students can access to all of the monuments and museums, including the shopping, food (say yes to Georgetown Cupcakes) and waterfront activities like paddle-boarding and kayaking. With the absence of Greek life on campus, basically everything else becomes like a fraternity or sorority. "Instead of saying, 'I'm Julia and I'm Kappa or whatever,' it's, 'I'm Julia and I do this, this and this club.' Overall, a lack of fraternities and sororities causes other groups to be more holistic and social," freshman Julia Usiak said. Aside from the 200+ clubs and organizations, Georgetown plays against Division 1 schools with a killer basketball team. Forget all of the facts—what really makes GU unique is its students. "It seems like no matter who you talk to, they have an interesting story, a great sense of humor, or are just a genuinely good person," Usiak said.
Clubs to Join:
Big Hunt: A scavenger hunt for adults spanning the entire city of D.C. Prizes included.
Breaking the Bubble: You live in one of the greatest cities in the world, take advantage of that with planned trips to explore D.C.
Georgetown Gastronomes: Literally a club all about food–what more could you want?
3. Middlebury College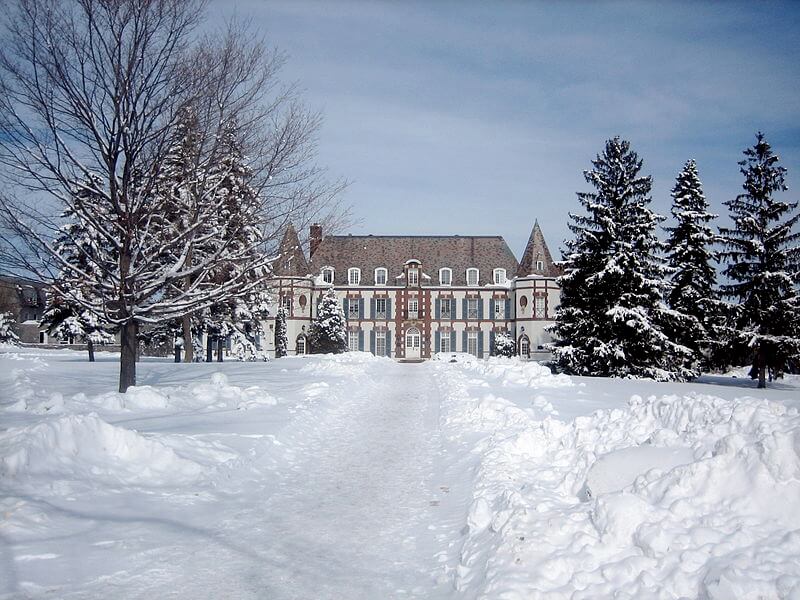 Harry Potter geeks, raise your broomsticks! Middlebury College, located in rural Vermont, founded the International Quidditch Association. "Middlebury is amazing because it's such a small school and it's in the middle of nowhere, so we all know most of the people we encounter during the day," freshman Will Kelley said. Middlebury also offers over 150 clubs and organizations for its students to participate in, creating their own social scenes. At Middlebury, all dormitories are co-ed. You know that brother-sister best friendship, like Lizzie and Gordo, you always dreamed of? Well, now is your chance since you're basically forced to befriend these weirdos (just kidding). With only 3,000 undergraduates, students feel like one big family. "The small community…brings people together because there's a sense that you can relate to everyone you see, because if they didn't share something with you, they wouldn't have ended up here," Kelley said.
Clubs to Join:
The Crampus: College humor magazine seeks aspiring Jon Stewarts.
Dolci: a student-run restaurant to embrace your inner Bobby Flay.
MiddFly: Did you know there was such a thing as a fly fishing club? Well, there is. It's at Middlebury College.
2. Kalamazoo College
Stroll over to Kalamazoo's scenic campus in Michigan. The small private school only holds 2,000 undergraduates. With an emphasis on a liberal arts education, Kalamazoo provides a "K-Plan" for students that makes sure they successfully complete a well-rounded education. But don't worry, it's not all work and no play at Kalamazoo, as they offer over seventy clubs and organizations for their students to choose. "When I was at K, we had theme houses, and those houses represented different issues–like the women's issue house or the healthy house," said alumna Katia L. "Each month a different house hosted an event. For example, the healthy house had a 'root beer kegger' and gave facts how to stay healthy on campus. It was great because it was an easy and fun way to connect to people and learn." Every Friday night students can cozy up with some popcorn and "pop" (Midwest term for soda) and watch free movies, like Star Wars: The Force Awakens, students vote on each quarter.
Clubs to Join:
The Index: The official student run newspaper of K-college.
Ping Pong Club: Forget fratty beer pong. Ping pong is where it's at, amirite?
Zookeepers: An entire club dedicated to the protection of animals. Frequent puppy visits included.
1. Colby College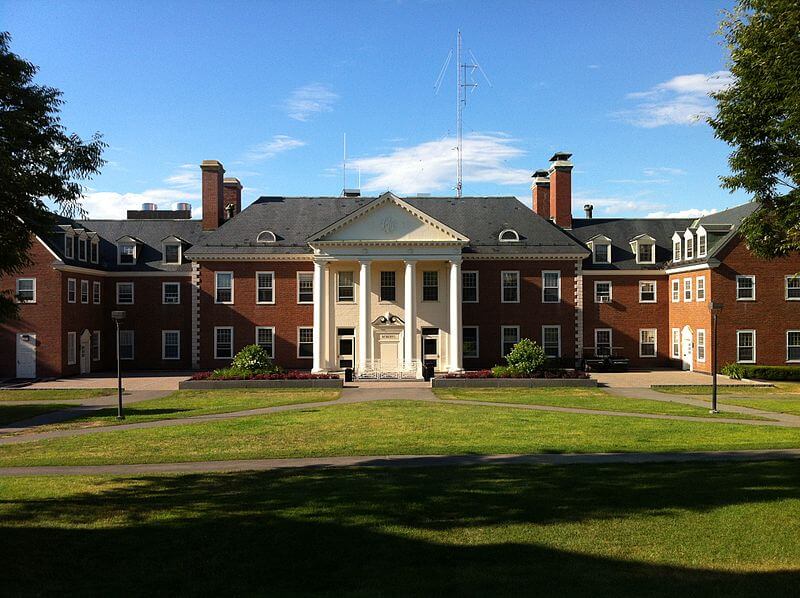 "Colby is my home….I literally cannot do [it] justice in one quote," freshman Alicia Elliott said. Located in the beautiful Waterville, Maine, Colby has just 2,000 undergraduates—smaller than many public high schools. Due to the small size, students build close relationships with each other and truly feel like a community as a whole. Even the professors take part in the community. "Professors truly care about us. I've gone to professor's homes off campus for dinners," Elliott said. Without Greek life, cliques don't exist. Instead, students rock climb, hike, and listen to weekly story times where upperclassman share their amazing stories about their lives at Colby. "It's just the most friendly and accepting community and there is always something fun and exciting to try," Elliott said.
Clubs to Join:
Blue Lights: All-male a capella group. Backstreet's back, alright!
Board Game Club: Whoever said board games were nerdy has obviously never played a board game.
Colby Napping: Essentially the greatest club of all time…need I say more?