Looking to become the next Alexander McQueen or Marc Jacobs? Pack your sketchbook and sewing kit; it's time to turn your fashion dreams into reality. You might prick a few fingers along the way, but you won't notice as models strut the runway in your one-of-a-kind spring collection at Fashion Week. These 10 colleges offer aspiring high-fashion designers with seasoned professors, couture-quality programs and student showcases that ooze elegance. Launch your career where fashion begins, the starting place for big-name brands and your favorite fashion designer legends.
10. Drexel University
Take your passion abroad with Drexel's fashion program, where sophomores can participate in a semester at London College of Fashion. Back in Philadelphia, students at the Antionette Westphal College of Media Arts and Design learn different forms of clothing and style with advanced technology at the Shima Seki Haute Technology Laboratory, a lab dedicated to researching smart textiles. "We learned about…sportswear, children's wear, swimwear, textiles, knitwear and evening wear [and it] was so great to be able to understand each type of design," Drexel Fashion Design graduate Brianna Snowden said. Student work takes the stage at Drexel's Annual Fashion show, where seniors showcase their designs on professional models in front of media. Now who doesn't want fierce models smizing down the catwalk, strutting in your creations? Aside from the fashion show, Drexel encourages its students to take part in competitions like Macy's Philadelphia Incubator. Drexel alumna Ashli Reese won the competition which helped her start her clothing line, Mars + Venus.
9. LIM College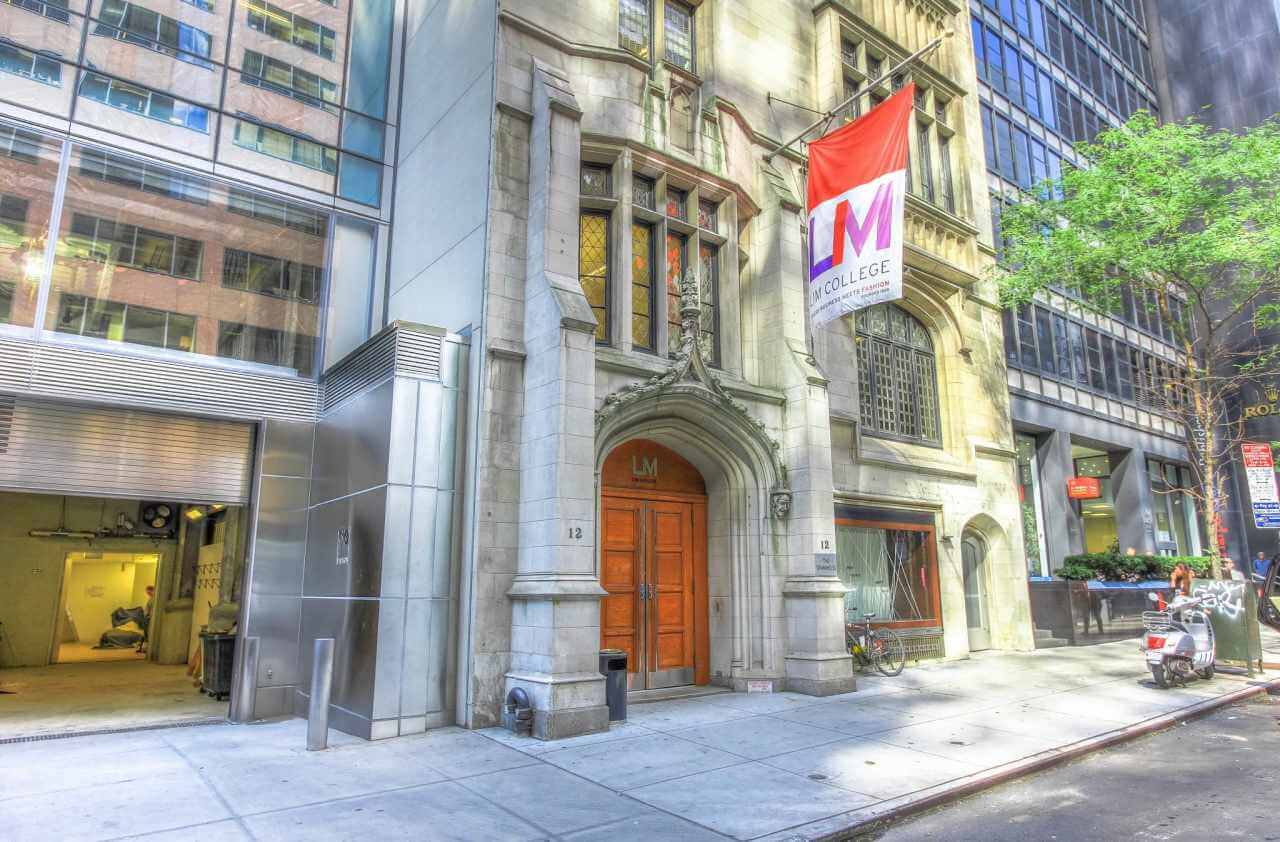 Head to Midtown Manhattan and find LIM College, where students aren't only fashion savvy, but also pros in business and technology. Their motto, "Where business meets fashion," prepares students to successfully master the financial aspects of running a fashion label. LIM's fashionistas learn to work with emerging technology that will help them efficiently produce clothing after graduation. "Anytime something changes or new technologies arise, LIM is one of the first schools to add a new class or incorporate those changes into their curriculum," said Ali Petherbridge, LIM senior and fashion merchandising major. LIM's small classes make it easy to get face time with your professors, so students can connect with professors like Amanda Hallay, who teaches fashion forward classes like "Pop Century and "Who Wore What When."
8. St. Catherine University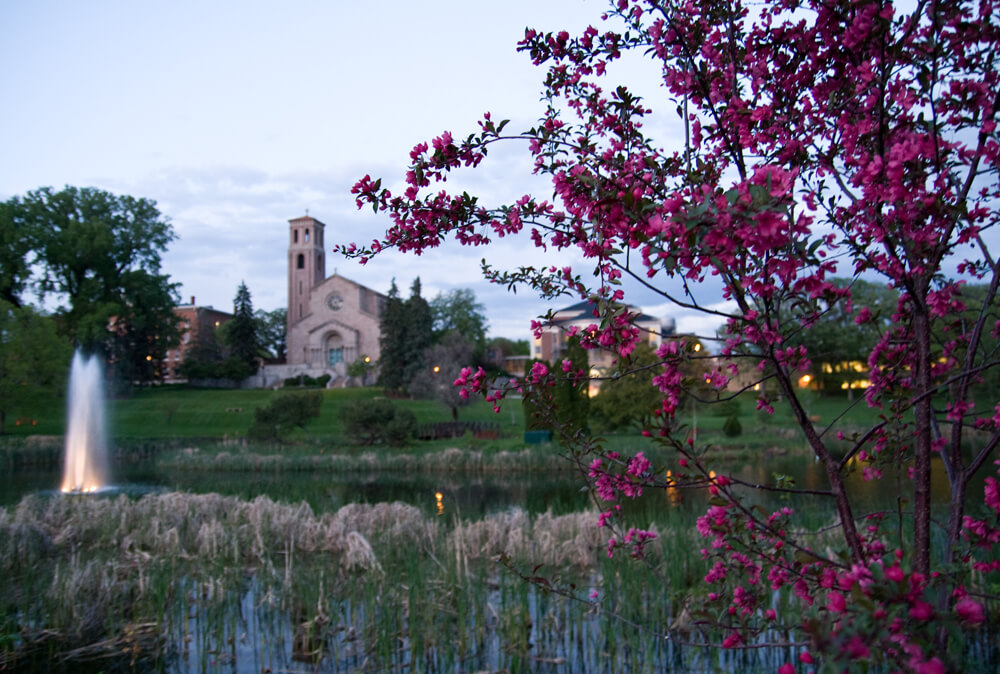 "And the Lord said, 'The fashion-minded shall inherit the earth.'" – Book of Gucci 20:16. Wait, what? St. Kate's offers aspiring fashionistas a rigorous liberal arts curriculum combined with Fashion Merchandising and Apparel Design. Students train in areas beyond fashion since the Apparel Design major requires an Art minor. If you're going to walk the walk, you have to talk the talk, and this Catholic institution makes sure their girls can slay both. They teach their students to design clothes for real life people, not the stick-figure models magazines want you to look like. "You graduate a more well-rounded person with a wider variety of experiences, interests and connections," said Briana Turnbull, St. Catherine Apparel Design junior. If you want to get out of Minnesota and head to different fashion meccas, St. Catherine's offers study abroad courses in New York City, London, Florence, Paris and India, where students meet fashion trend forecasters, designers, editors, buyers and manufacturers.

On New York's Seventh Avenue, FIT's doors revolve with famous designers on the daily. Students bow down as fashion gods Calvin Klein, Carolina Herera, Norma Kamali and Bob Mackie critique student work at the annual student runway show. The honest expert advice molds ready-to-work designers to join design houses including Tommy Hilfiger, Alice & Olivia, Giorgio Armani and BCBG Max Azria. The Council of Fashion Designers of America (CFDA) and Cotton Incorporated support FIT's top-notch course schedule, one that includes teaching the fundamentals of patternmaking, sewing techniques and computer-aided design (CAD). Graduates no doubt step into the limelight as trendsetters after studying on Fashion Avenue at FIT.
Wouldn't you love a critique from Vera Wang and Miuccia Prada? SCAD fashion students slide ahead of the competition by sitting through workshops, guest lectures and student critiques from famous designers. Graduating fashion seniors work with mentors like Project Runway winner Christian Siriano to prepare their own clothing lines for the annual SCAD fashion show, covered live and broadcast internationally. No one denies SCAD students' potential in the fashion world since their students consistently win scholarship money from influential industry insiders. The Young Menswear Association Fashion Scholarship Fund honored SCAD fashion students for seven straight years, and students have also won scholarships from Liz Claiborne, Geoffrey Beene, Clara Hancox and Teen Vogue/Target. Say goodbye to your #starvingartist status.
5. Parsons the New School for Design
Cue Project Runway. While Tim Gunn tells contestants to "make it work" in Parsons' studios, students learn to design and build innovative silhouettes for the runway and minimize their carbon footprint. In "EcoFash: Sustainable Solutions," students learn how to think about global sustainability concerns from design concept to store racks. "I like the fact that [Parsons] focuses on the creative and there's a real collaboration between the faculty and students, so there's structure but there's also flexibility that is offered to the students to go into the direction they want to go to, and we're encouraged to support them in the vision they want to go to," said Kathlin Argiro, a graduate and part-time lecturer at Parsons. The one-on-one time students get with professors pays off, and end up seeing their designs on professional runways. Across the Atlantic, Parsons Paris offers the same cutting-edge education in the city of lights. Waiting for the name drop? Parsons alumni include Donna Karan, Tom Ford, Marc Jacobs and Alexander Wang. I rest my case.
4. California College of the Arts
At CCA, students land internships near their San Francisco campus with companies including Athlete, TEA Collection and Levi Strauss & Co. Post-graduation, high-end stores like Abercrombie & Fitch, Macy's and Michael Kors hire CCA students because they know how to design what sells. Plus, fashion grads apply eco-conscious practices after taking a sustainability seminar that forces them to question traditional fashion practices. CCA students pull out all the stops of Fashion Week in their Annual Fashion Show, paying close attention to each stitch and showing their work to professionals as models walk the runway. Fashion Design alumna and Project Runway contestant Amy Sarabi and Associate designer for Menswear in Abercrombie & Fitch Erick Lopez include some of the many successful graduates from CCA.
3. Moore College of Art and Design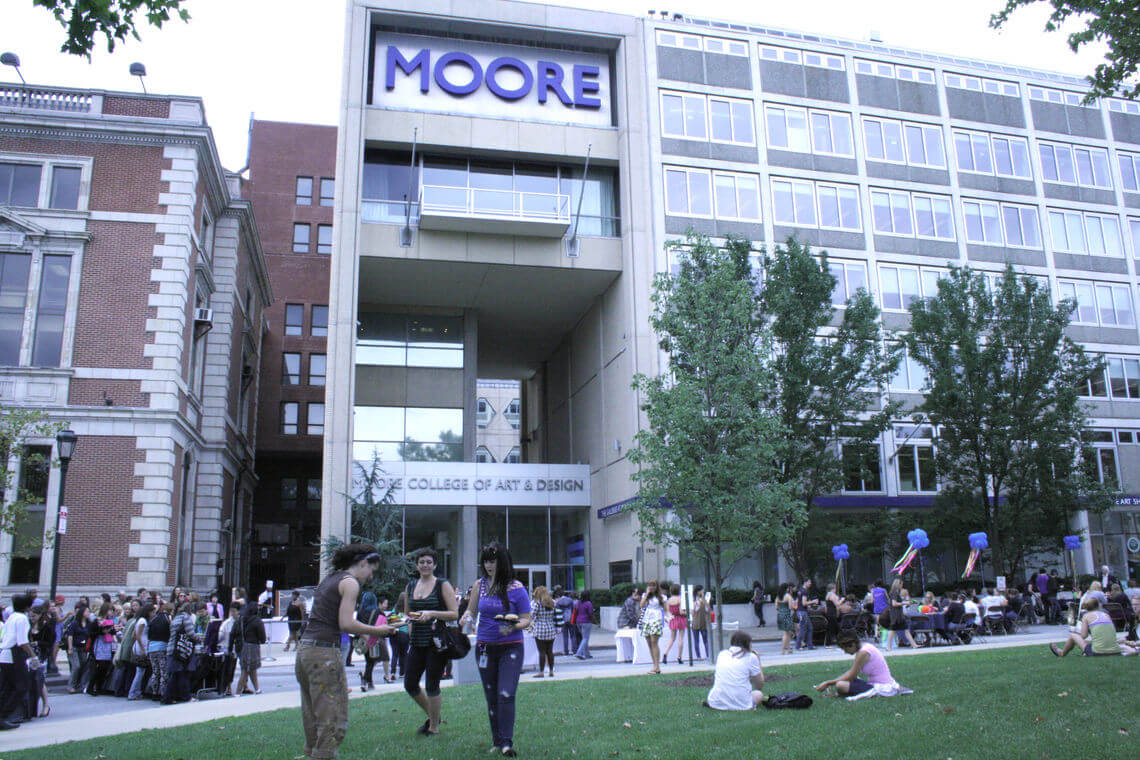 Want to learn about lingerie from the masters of Victoria's Secret? Moore students intern at places including Victoria's Secret, Zac Posen, Abercrombie & Fitch and Liz Claiborne. This all-female college molds students into successful designers, including alumnae Dressler Smith, Deborah Artaza and Season 12 Project Runway winner Dom Streater. Students regularly visit designers' studios, suppliers and retailers from both New York and Philadelphia to learn the ins and outs of the fashion industry first hand. "Students (all of them, not just the fashion ones) are paid a stipend of $1,000 for an internship…. that provides them with industry connections, hands on experience and what they need to know about their careers," Moore Professor Janice Lewis said.
2. Rhode Island School of Design
https://www.youtube.com/watch?v=Ez_qSEEFvtU
Gap and Calvin Klein don't hire RISD grads for no reason. The close-knit group of teachers and students work in class with hands-on projects to master different design techniques with courses like "History of Dress" and "Hooped Skirts and Bundles." Before graduation, seniors showcase their best designs in the annual Collection fashion show in front of a panel of industry experts. In 2015, the Collection panel featured Anne Slowly, the fashion news director of Elle, designer Derek Lam, designer Simon Spurr and RISD Apparel Design Department Head Neil Gilks. Alumni include famous designers and industry leaders like Nicole Miller and Katie Gallagher. Are you next?
1. Otis College of Art and Design
Kiss your quarter-mid-life crisis goodbye at Otis. The 13:1 faculty ratio and curriculum helps land graduates in Disney, Cirque Du Soleil and Urban Outfitters. Located in downtown Los Angeles, Otis students make key fashion connections as undergrads. In fact, the Neiman Marcus Beverly Hills location displays junior and senior designs in their windows as a part of the annual Scholarship Benefit and Fashion Show. For students whose designs need a bigger stage, Otis offers an emphasis in Costume Design. "What no other school has in the entire nation, we are starting this year our costumes emphasis…We're going to be working with Marvel [and] DreamWorks," Department Chair Rosemary Brantley said. "We have a 97 percent placement for our graduates." Otis alumna Bao Tranchi designs for celebrities like Jennifer Lopez, Rita Ora and Demi Lovato, while other alumni land jobs at Michael Kors, DKNY, Polo Ralph Lauren and Banana Republic.