Also by Lillian Nagengast
With Halloween just around the corner, you and bae are hot on the search for that killer couple's costume. Even though you may be a little short on time, don't resort to the cliché sexy cop  and criminal costumes. Check out 15 out-of-the-box ideas that will ensure first place in the costume contest, while also maintaining that cute couple vibe.
1. Google Maps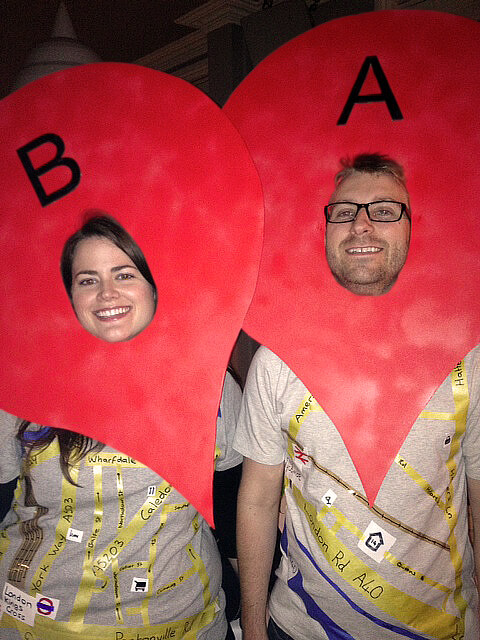 A journey isn't a journey without a starting location and an ending destination. Your relationship is a journey and without each other, there would be no relationship. You complete each other, just like two points on a map complete an adventure. For this costume, you'll need a gray shirt, yellow duct tape, red construction paper and a black marker.