For kids, Halloween is an outlet for make believe. My college Halloween memories are a far cry from remembering the boy who dressed up as "Scream" and found an abnormal amount of joy from pumping imitation blood through his mask. The scariest aspects of college Halloween parties are the lengths girls go to make a halloween costume "sexy." We all know the basic ones: the sexy teacher, cop and fire fighter. While those are already exploitations of jobs that don't need ornamentation, I couldn't resist compiling the most illogically sexy costumes roaming the Internet. So here it is: Get a good laugh out of 10 "sexy" costumes that should've stayed platonic.
1. Sexy Elmo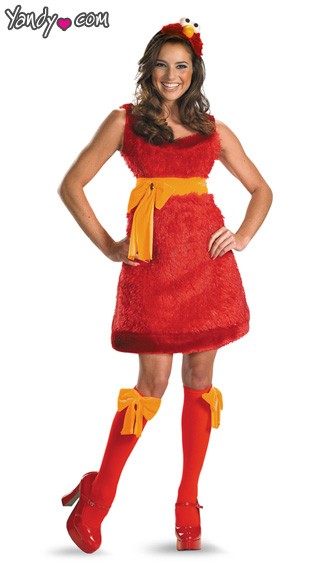 The actual name of this costume is "Sassy Elmo." I know it must be every male 20-something's sexual fantasy to flirt with a sassy Sesame Street character, but this Elmo costume just doesn't seem to Tickle-Me-Fancy. Pun intended. Do you have to speak in third person while wearing this costume to truly emulate Elmo's personality? "Elmo wants to play beer pong" doesn't seem "sassy" enough to really nail this character.
2. Sexy Cecil the Lion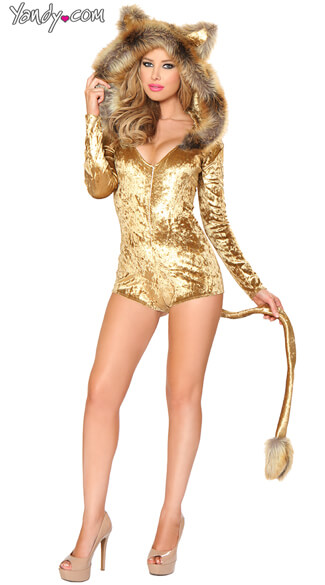 Cecil would roll over in his grave at this "sexy" depiction of himself. Can't we leave the poor guy with some dignity? I can picture the party banter now: Sexy Cecil walks up to introduce herself to a guy in a white lab coat and lab coat guy says, "Ooh, I'm a dentist. Can I…shoot you?" *wink wink*
3. Sexy Donald Trump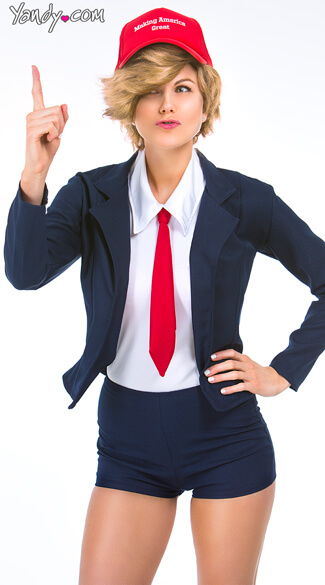 As if dressing as Donald Trump isn't funny enough already. If playing one of the most pigheaded men in America is somehow arousing to men, I give up. To top it off, the actual name of this costume is "Donna T. Rumpshaker." Yes, if Trump were a woman, this is exactly who he would be.
4. Sexy Tinky Winky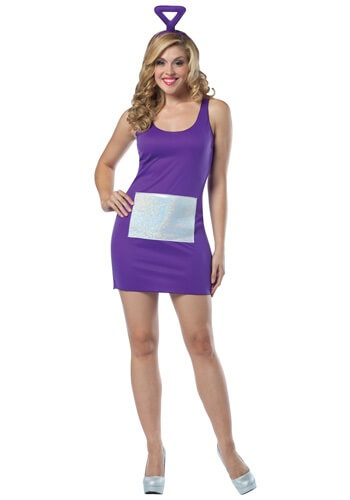 Although Halloweencostumes.com provides us an entire set of stunning and sensual Teletubbies costumes, Tinky Winky takes the crown. Finding a guy to hook up with is easy if you somehow insert an actual TV screen into your costume. Talk about sexy; your date can watch ESPN any time you're around. Make sure you participate in early morning Halloween activities so you can interact with the creepy giant sun baby before class.
5. Sexy "Adult Bustin' Out Prisoner"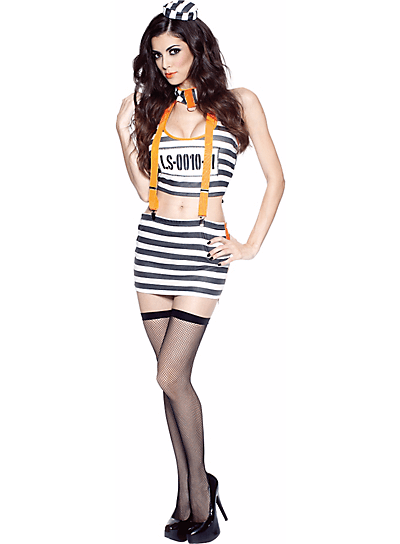 We all know a guy loves his "bad girls," but a convicted felon? "I love the way you…committed grand theft auto. It really turned me on." No. I can't do it. Call me crazy, but I refuse to commit heinous crimes for the sake of landing a guy.
6. Sexy Lorax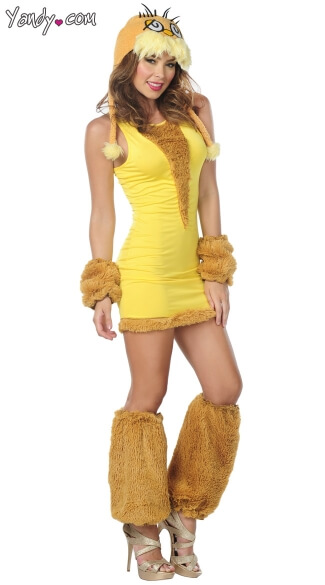 I mean, I guess it's pretty sexy to be environmentally friendly, but a four-foot tall yellow furry rodent-like creature isn't exactly a turn on. Not to mention the absolute horror of the actual Lorax once he realizes his persona has been replicated with the use of non-recyclable materials. But, hey–if you've got the Danny DeVito voice down, go for it. Some lucky guy will probably dig it.
7. Sexy Lamp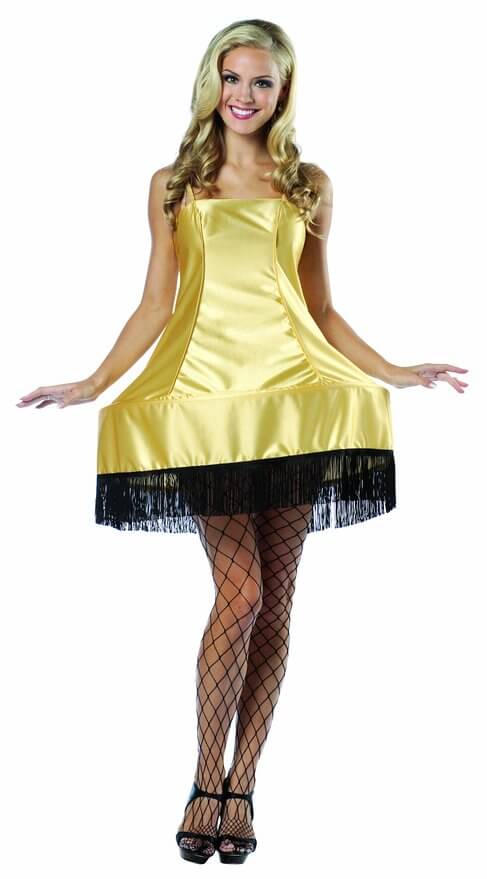 Do you want to turn me on? *Drops Mic*
8. Sexy Oscar the Grouch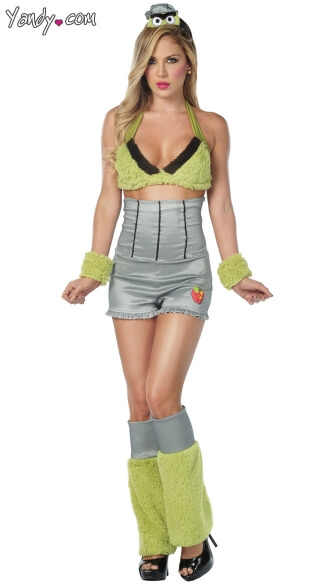 Is there a secret fetish for sexy Sesame Street characters? I'm not really sure where the sexy part of being a trash monster comes in, but nothing says "down to earth gal" like a person who literally lives in a trashcan. A girl can't ask for much. No, you don't need a mansion–just a homey dumpster with decent lighting.
9. Sexy Chinese Take-Out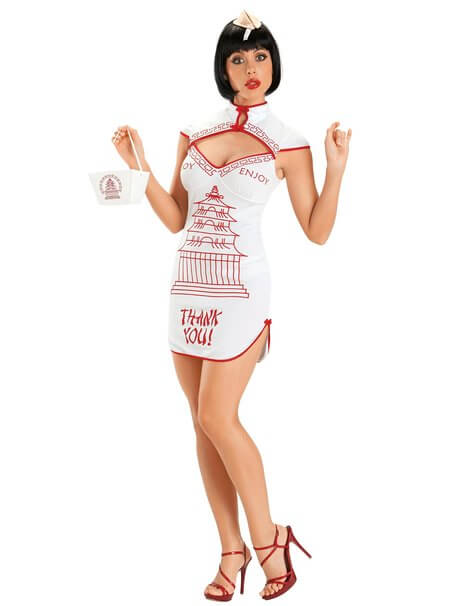 How can you argue with this one? Waiting in line at a crummy Chinese place in a strip mall is one of the sexiest food experiences in existence. After looking at more mini-gold Buddha statues than you'll ever see in your life, you return home to devour more fried rice than you thought humanly possible. Yep…sexy. So, please be a box of egg foo young or a carton of pork lo mein this Halloween; I think we could all get on board with this costume as long as you actually bring take-out to share with the guests.
10. Sexy Crayon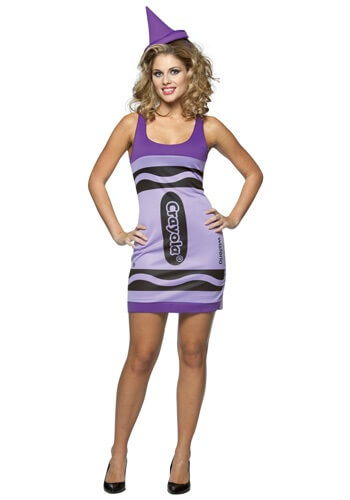 The sexy crayon costume really speaks to our childhood popularity measuring stick. You're not a crayon from the measly 12-pack; you're the bona-fide, sexy 64-pack "wisteria" crayon, complete with a sharpener. Heat things up by asking the boys if they want to watch you actually use your body to color in your coloring book. It's secretly every man's dream.