Franklin Street, a road that borders the University of North Carolina at Chapel Hill, boasts plentiful businesses, bars and restaurants for students to explore. But like any school, it can take a lot of searching to find places where you love to hang out. Whether exploring as a freshman or just dazed and confused, drop by these shops and restaurants for lunch, bike repairs, selfies and fun.
Check out 10 places on Franklin Street that every UNC student should visit.
1. Ackland Art Museum
Technically the Ackland Art Museum sits about ten steps away from Franklin Street proper. Even so, the museum can't be left out. This art gallery admits UNC students free of charge, allowing them to experience almost every kind of artwork. Students can to enjoy African carvings and pottery, Asian wall screens, European paintings, American collages and more. Professors sometimes send students on mini-field trips to The Ackland, so visiting might leave you ahead of the academic curve. The museum acts as a quiet and peaceful environment, the kind of soothing hideaway we all need on occasion.
2. Al's Burger Shack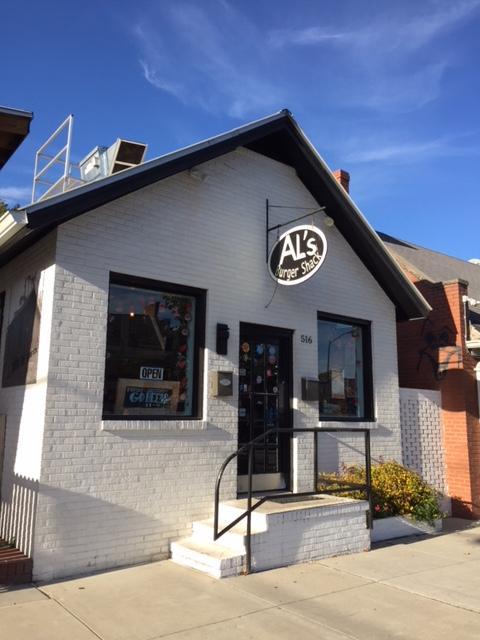 Al's Burger Shack serves arguably the best burgers in the United States. That alone should send you running for this little restaurant, and Al's will greet you with open arms and something special for everyone. For those over 21, try the North Carolina craft beers. If supporting farmers, eat Al's locally sourced produce on top of a pasture-raised, hormone-free beef burger. If dedicated to sustainability, check out the reclaimed wood bar and tables.
3. The Bicycle Chain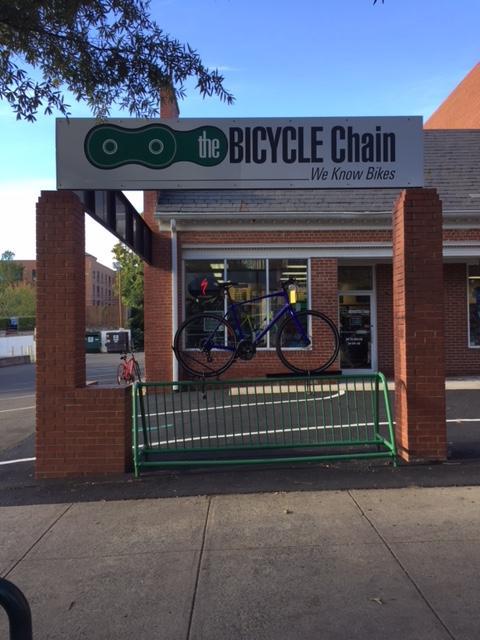 Finding out your bike has a flat tire or a snapped chain can put a damper on an otherwise exciting day. Wondering where you can get it fixed without breaking the bank causes even more stress. Don't worry, though: The Bicycle Chain has you covered. Their workers will tell you all about their extensive experience and knowledge on bike repairs in a friendly way. Repairs take no time at all and will not ruin your strict college budget.
4. "Greetings from Chapel Hill" Mural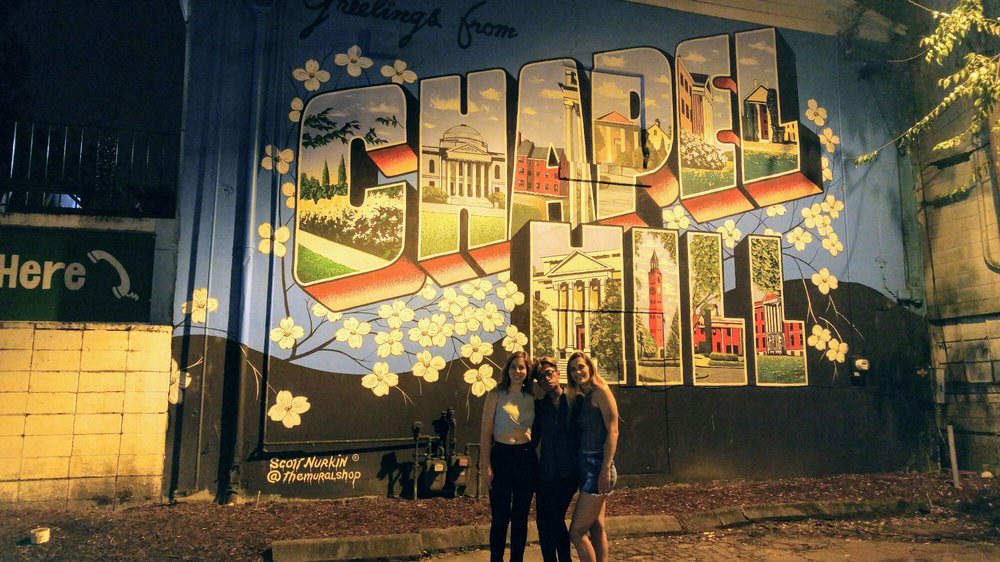 In 2013, North Carolina artist Scott Nurkin painted a mural on the wall of He's Not Here, a Franklin Street bar. The mural yells "Greetings from Chapel Hill." Its bright colors, bold letters and happy message quickly made it popular. Today, selfies with the mural serve as a fun diversion for students. Round up all your friends, grab a selfie stick and head for the mural.
5. Insomnia Cookies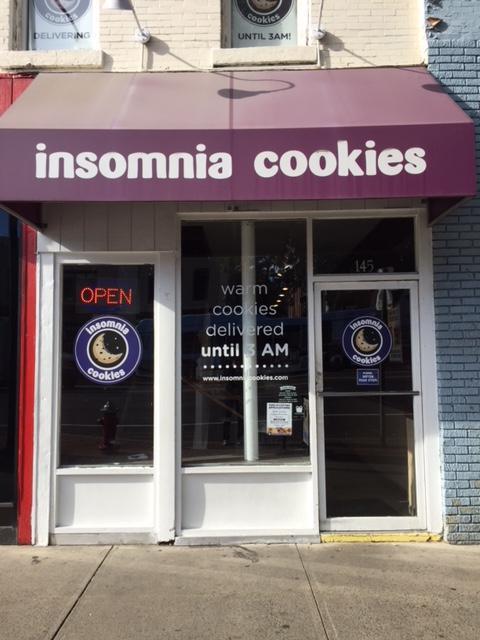 Founded by college students, Insomnia Cookies business knows what we want and when we want it. You don't even have to visit Franklin Street to sample the cookies—they come right to you. Deliveries are available almost 24/7, and you can pick from many different sizes and flavors of cookies, cakes, ice cream and more. But if you really want to get to know Franklin Street and UNC, consider visiting Insomnia Cookies in person and pick up a dozen cookies. That way, you can explore all of Franklin Street without worrying about running out of energy.
6. Linda's Bar & Grill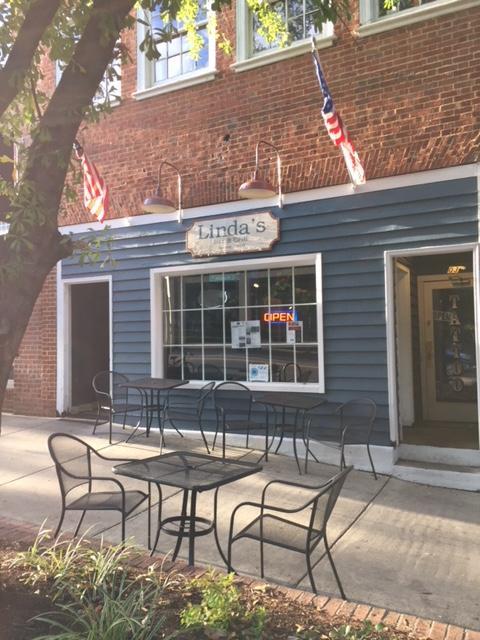 Linda's serves the usual good stuff —sandwiches, salads, burgers, hot dogs, the works. But the food doesn't make Linda's special, the community spirit does. Linda's hosts regular trivia competitions, game nights, grad student celebrations, Halloween parties and more. Local organizations sponsor some of these events, but you can also book an event yourself. So gather your friends, decide what kind of party you want to throw and then give Linda's a call.
7. Shrunken Head Boutique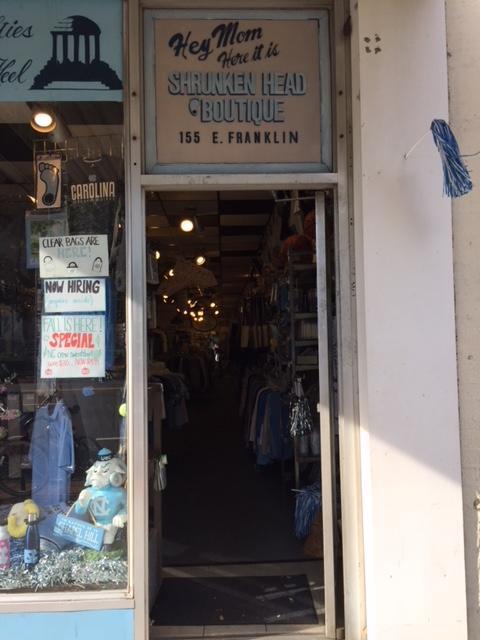 The Shrunken Head Boutique is the spiritual mecca of UNC. This little shop doesn't actually sell body parts, but it does hawk Carolina blue T-shirts, basketballs, hoodies, snow globes, pants, mugs, ram statues and more. If you want something to show your UNC spirit, stop by the Shrunken Head Boutique. Unique trinkets populate the overcrowded shelves, so you may need an hour or so to sort through your souvenir choices. Even so, the cozy atmosphere and sheltered store design mean you'll enjoy your whole visit.
8. Sutton's Drug Store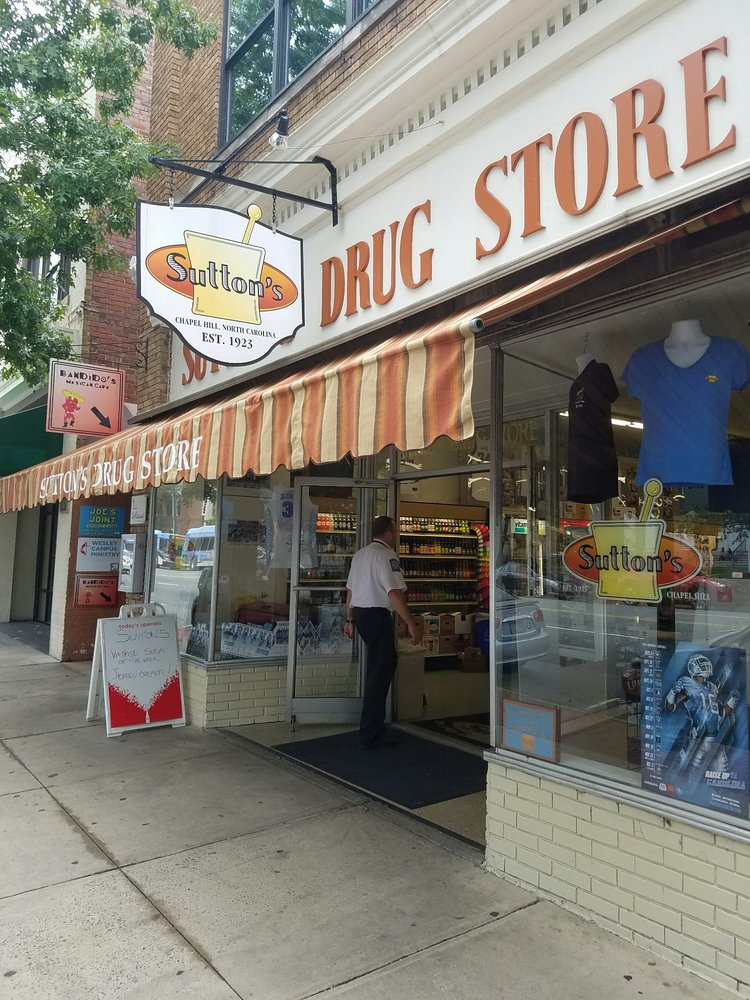 Sutton's Drug Store will cure homesickness for anyone from a small town cramped with old-timey, cramped diners. This restaurant, which doubles as an antique drug store, kept the trim-yet-cozy feel. The shiny booths can hold you and your best friends as you chow down on cheap candy, no-nonsense burgers, hot dogs and milkshakes. Sutton's has become one of Franklin Street's most respected institutions. One visit will show you that it deserves the title.
9. Top of the Hill Restaurant & Brewery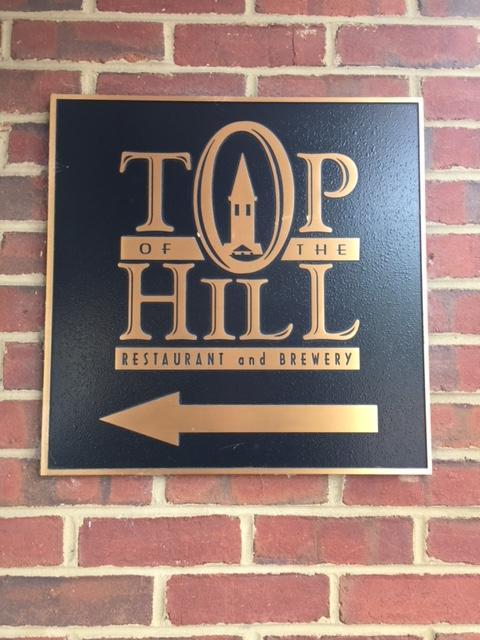 Top of the Hill (or TOPO), a restaurant on the corner of Franklin and Columbia Streets, is the perfect classy restaurant to take your parents. TOPO, boasting the ever popular brick and wood interior aesthetic, serves somewhat pricey but upscale Southern food. The Great Room upstairs offers a fabulous view of the town; best of all, all parties may experience this haven. TOPO also has one of the state's first microbreweries. You can sign up to tour the distillery.
10. Target
Everyone needs a good Target run sometimes. You walk in and it tells you what you need as you walk through the dollar section and clearance, not the other way around. Or pick up your groceries, even if it's just milk and Oreos, and school supplies. Pro Tip: Target's prices are lower than Walgreens, the other Franklin Street grocery/general store.