Heading the Interfraternity Council is no easy task. The IFC President works hard to encourage collaboration between the fraternities, organize events and maintain an ethical standard. Greek life can be a complex and toxic culture, and William and Mary senior Luke Scarano actively fought against that culture during his term as William and Mary's IFC President. He worked hard to prevent hazing, enforce safe COVID-19 practices, restructure recruitment to be virtual, ban hard alcohol from events and make the community more progressive and diverse.
I got to sit down with Luke to discuss his term, his goals and his hopes for Greek life in general.
ML: So, let's start off with an easy one; what exactly is the role of the IFC President?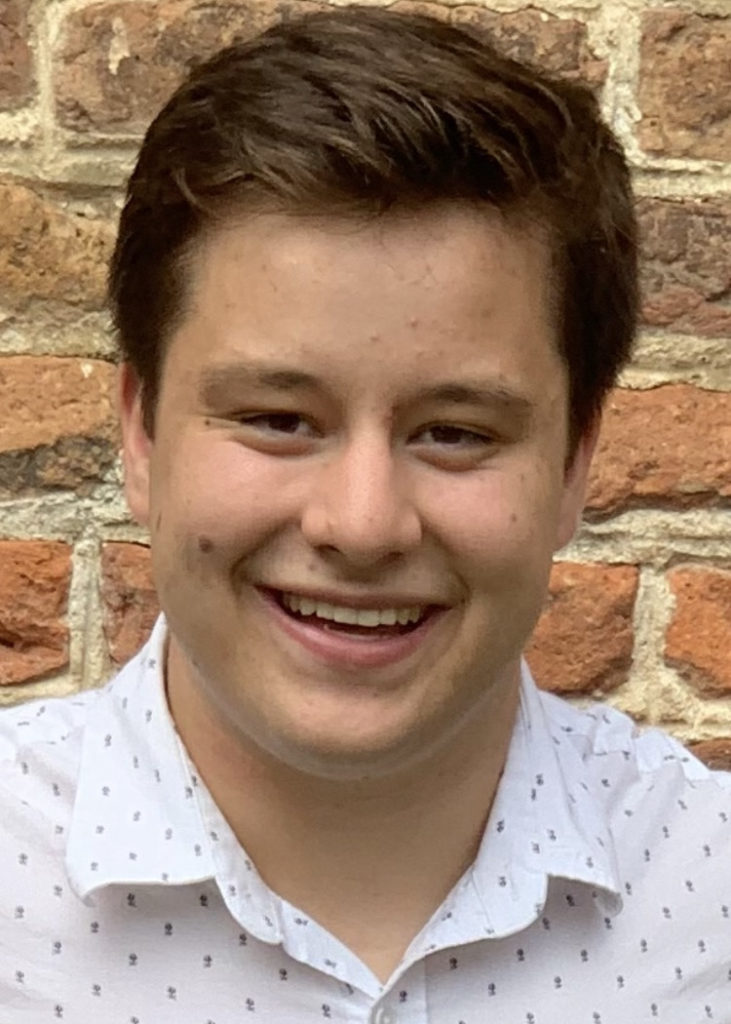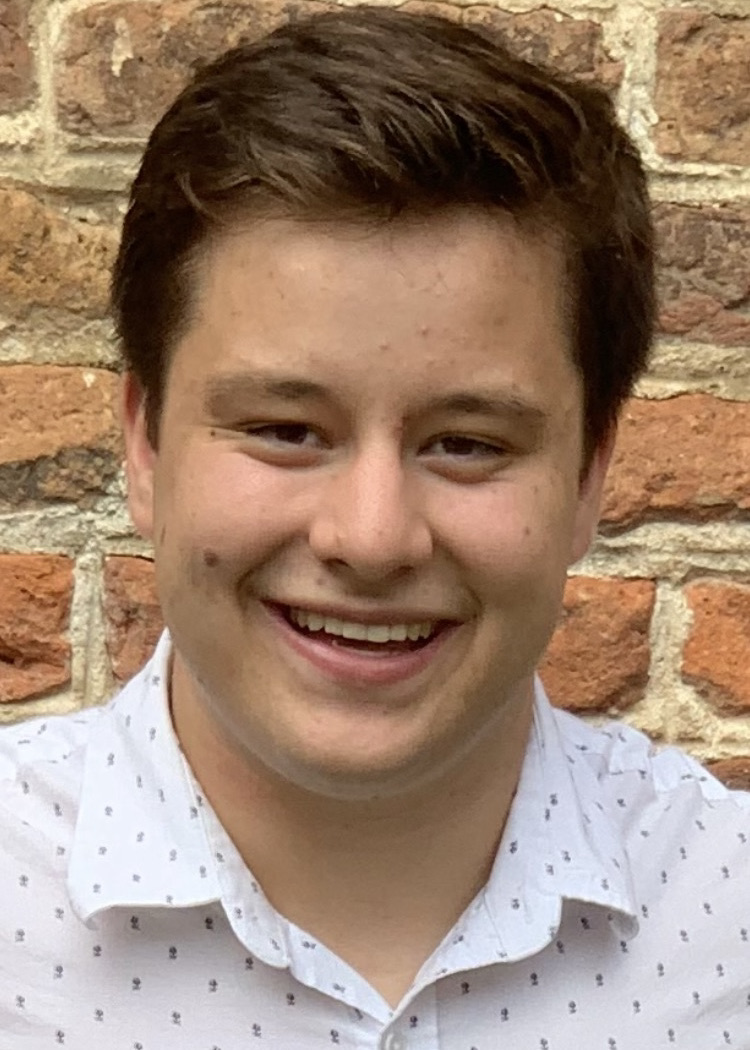 LS: Yeah, so as the IFC President, in short you are the face of fraternities on campus. On William and Mary's campus you run the council. The Interfraternity Council, that is, which is the council that creates legislation for the Council of Fraternity Presidents, which is a group of all the presidents of the fraternities on the campus, so, I am their representative spokesperson.
ML: Regarding the IFC as a body, what does it oversee beyond just watching the fraternities?
LS: The IFC watches over the fraternities. They also create rules and regulations for them. We also collaborate with other Greek life on campus. So Panhellenic, which is the social sororities, National Panhellenic, which is more of the cultural-based fraternities and sororities and we work to collaborate with them as well, as sort of the congress for fraternities.
ML: So what got you into this? Why did you feel inspired to run?
LS: For me, the whole reason I joined a fraternity in the first place was because I sort of wanted to try and create a positive culture among fraternities on campus, and I wanted to do that within my own fraternity. But then I found out about the IFC, and that is a way to do it at the community level, create sort of community-level change, which is what I wanted to do in fraternity and sorority life. So creating that change inspired me to run for IFC in the first place, and inspired me to stay involved and eventually become IFC President.
ML: Going off that change and looking back at your term, what do you think your biggest success was? You had a very difficult time working during COVID. What do you think was the biggest win of your administration?
LS: That's a good question. It was a different kind of term because I was president in 2020, which was of course the year the pandemic went into full force. I would consider my greatest success to be as the person at the helm when we went back to school in person, and the fact that our fraternity life didn't contribute to a large outbreak on campus and cause everyone to leave, which was my greatest fear coming in. Through consistent communication and people sort of knowing the expectations, we were able to make sure William and Mary students stayed on campus and were able to do things a little bit in person, even during the pandemic.
ML: Cool, so that included stopping parties and keeping recruitment online. What did you do, and what were the steps to keep people safe?
LS: The biggest steps that myself and the IFC took were limiting in-person recruitment interactions because everyone wanted to get new members, and one of the few executive actions I took in my term was to limit that to five people or less. Of course, that had to be with masks and be done safely, and I guess you can compare that to an executive order.
ML: *nodding* Okay.
LS: Yeah, because even though the school allowed for up to 10 people, I wanted to keep it less, because I knew our fraternities. So it was that as well as consistent communication to not just the presidents but to all of the members on what the expectations were. I think the most memorable thing I said was, "Everyone had cited us as the reason we're all gonna leave", and I think that message stuck with them.
ML: That is really, genuinely impressive. Thinking back though, what would you say was your biggest regret, or do you have any regrets? Or are there any areas you felt like you left needing more progress?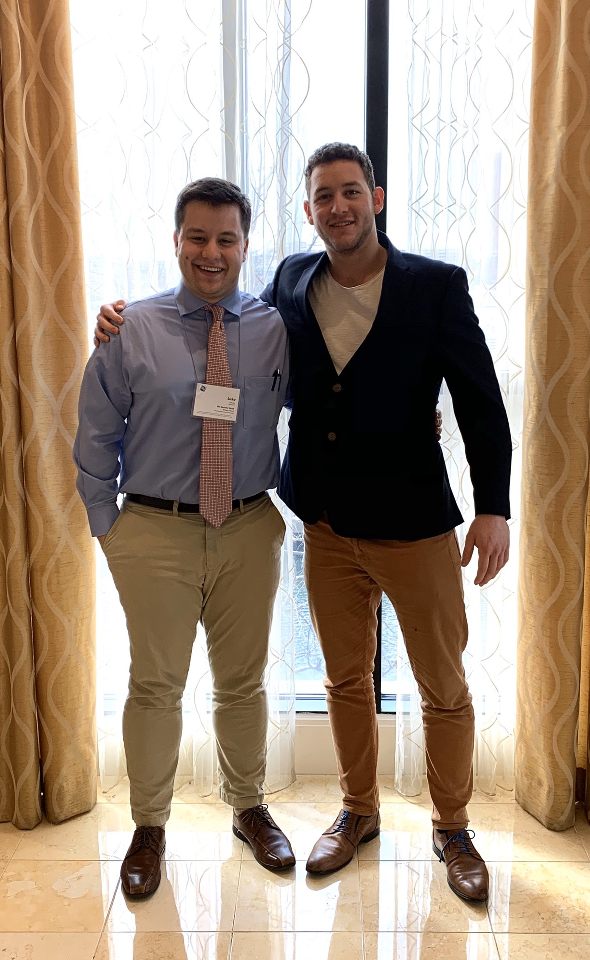 LS: Yeah, of course. Again, the term did not go the way I expected it to, and I didn't get to do some of the stuff I wanted to. I think the biggest thing that I left on the table more than I wanted to was, under me, we had our first Vice President of Diversity and Inclusion on the IFC executive board.
ML: That's huge.
LS: I'm not sure I gave it enough purpose and direction; it was kind of amorphous. If I were to go back, I would have given it a little more of my own attention, as well as maybe supporting some of my vice presidents a little more. I supported some a lot, but some I maybe didn't give the most attention to because of COVID.
ML: Let's take a step back for a moment. Greek Life, especially fraternities, have had a lot of questions about that culture, and it has a lot of problems. You just mentioned diversity and inclusion, and that's something I know you're passionate about. How did you work to fight back against that [toxic fraternity culture], how was that something on the table for your team?
LS: That's a great question, and I know I will say I think that the pandemic made a lot of the fraternity presidents more willing to change than they have been in the past. Since I was a vice president before I was president, I knew what it was like under normal circumstances. So, having safety, diversity and inclusion become priorities for the fraternities was probably a little easier with the pandemic.
ML: So, with no other things going on, they kind of had to focus on those.
LS: Yeah, they had to, which worked a bit in my favor. Yeah, I think it was all about the attitude that the group of presidents you're working with have. I got lucky to be working with a group that had an attitude of they were ready to collaborate, they were ready to change if we need to, and I was pretty proud of the way they responded."
ML: You facilitated that though, as you've said the previous groups of presidents haven't been so agreeable, right?
LS: In my experience, it's hard to get fraternities to break with their traditions. But, the pandemic was sort of a window into breaking traditions because we were breaking traditions everywhere.
ML: Yeah, yeah that's great. Taking the other side of it though, you're out of it now, you're going to graduate soon. Looking back, how do you feel about Greek life? What struggles do you still see, especially for fraternities, and how do you feel about it? Do you think it can be redeemed, or do you slide more towards that abolish Greek life side? What do you view as the future of Greek life and fraternities?
LS: The future of Greek life and fraternities is really interesting to me, because there are always people, great people, fighting to change it and fighting to make sure that it stays because of the incredibly positive experience they've had. I would consider myself one of those people. Since I am an optimist, I don't like to lose hope, and I will not lose hope with Greek life because I have known so many people who fight to change it.
I worked to change it for a few years, and it was more malleable than I expected. While the movement to abolish Greek life makes a lot of and points out a lot of important things that need to be addressed, I definitely still have hope considering a lot of people I know are still members.
Working with people in the upper administration of Greek life, the people working from the top down to try and make things happen, gives me more hope because they know the problems and they are working to address it.
ML: What's next for you? Would you ever run for political office? What are you doing after college? Grad school? What's on the table?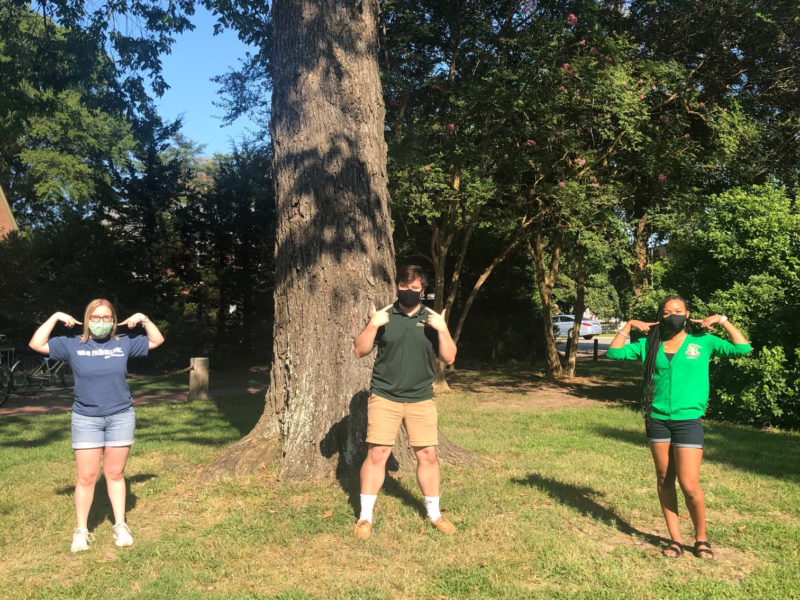 LS: I am currently, of course, a senior. I am applying for jobs right now, as we speak. I haven't decided what I'm going to do yet, but I'm hoping to get a job in the next couple months and start work. As far as political office goes, I think that before I was IFC President I didn't want to do it, and after doing that role, I think I understand more the reasons why people do it, and I would consider it. Definitely, I would heavily consider it.
ML: That's awesome. Walking away from a leadership experience and being inspired to do more is genuinely amazing.
LS: Thank you.
ML: So let's say someone wants to pursue IFC President on their campus, or wants to do a similar position, whatever that would be, do you have a couple of tips for that? Maybe for someone who wanted to be in this role and have an impact and push Greek life towards something better?
LS: For me the most important things in leadership are, first of all, commitment. You have to be ready to commit yourself to the position, which I was when I ran for IFC President. The second is you have to be ready to listen, because a big part of the IFC President role and other leadership roles is the relationships you form, and no one is going to want to be lead unless you're willing to listen to them. So I think listening and treating people with a lot of respect is really important in this position, as well as being committed. And I think forming relationships is also really important, with your constituents, the people you're working with and having positive working relationships as well as having an open, listening ear. Those are my biggest keys, because I wouldn't have succeeded without forming positive relationships and listening to people. A lot of the stuff that I did didn't start with me.
ML: And also, you served, correct me if I'm wrong, as a Vice President before this. Do you think that is an important part or do you feel like that was an extra thing? Should someone have done a secondary position in IFC before starting as President?
LS: For IFC specifically, I think serving on it before was very helpful, because I knew how things kind of ran. I already knew what the issues were and what was going on, so it wasn't as much of a transition for me. However, I don't think that should be a reason to not run because there is a transition time for a reason. You get to learn important things, and the first couple weeks for anyone in a new position is a time of transition, whether you've been on the board or not. If you're ready to commit, you're ready to listen and you're motivated to lead and to create change I encourage you to try and be president.
ML: And as one last thing: you've worked, and still work within your own fraternity and on campus to advocate for better behavior and a higher quality of Greek life. What advice do you have for someone outside of the Greek system who wants to see a better version of Greek life?
LS: That's a great question, I think the big thing is talking to people in the positions that are able to do things. So for me while I was IFC President, if someone from outside of Greek life came up to me and told me something they think needs to be addressed, I wouldn't just dismiss them. I would listen to them, and I would treat them like I would treat anyone else.
And I would want to hear from them what they think needs to be changed, because sometimes when you're so in something, maybe you get a bit of tunnel vision, maybe you don't notice something, and I would just encourage people who are looking for change, whether within fraternity and sorority life or anything else, find the people with the agency to make it happen, and tell them. Tell them, because it could be something they haven't noticed, or it could be something they're working on and it's their job. It's their job to listen to you and it's their job to do their best and do right by the community they represent. You're literally just helping them do their job, so I would recommend please, please talk to those people.
If you want to connect with Luke Scarano, he can be found on Instagram at @luke_scarano, and on Linkedin at https://www.linkedin.com/in/luke-scarano/. If you want a similar interview, you can contact me, Matthew Lindeman, at [email protected] and at https://www.linkedin.com/in/matthewlindeman/.