Within the past five years, students' bookshelves grew in diversity. There's just something so exhilarating about discovering a book by a new author and immersing yourself into their story. Whether it's a fantasy series or an #OwnVoices narrative, readers find themselves with an overwhelmingly exciting number of diverse choices. From retellings of classical works, friendships and romances, trauma and racism, these BIPOC authors convey struggles unique to themselves, but also struggles that readers may encounter as well. There's no better time to start filling up those bookshelves with fantastically diverse stories than the present.
Read on for 10 books by BIPOC authors you absolutely must add to your shelves.
10. Mexican Gothic by Silvia Moreno-Garcia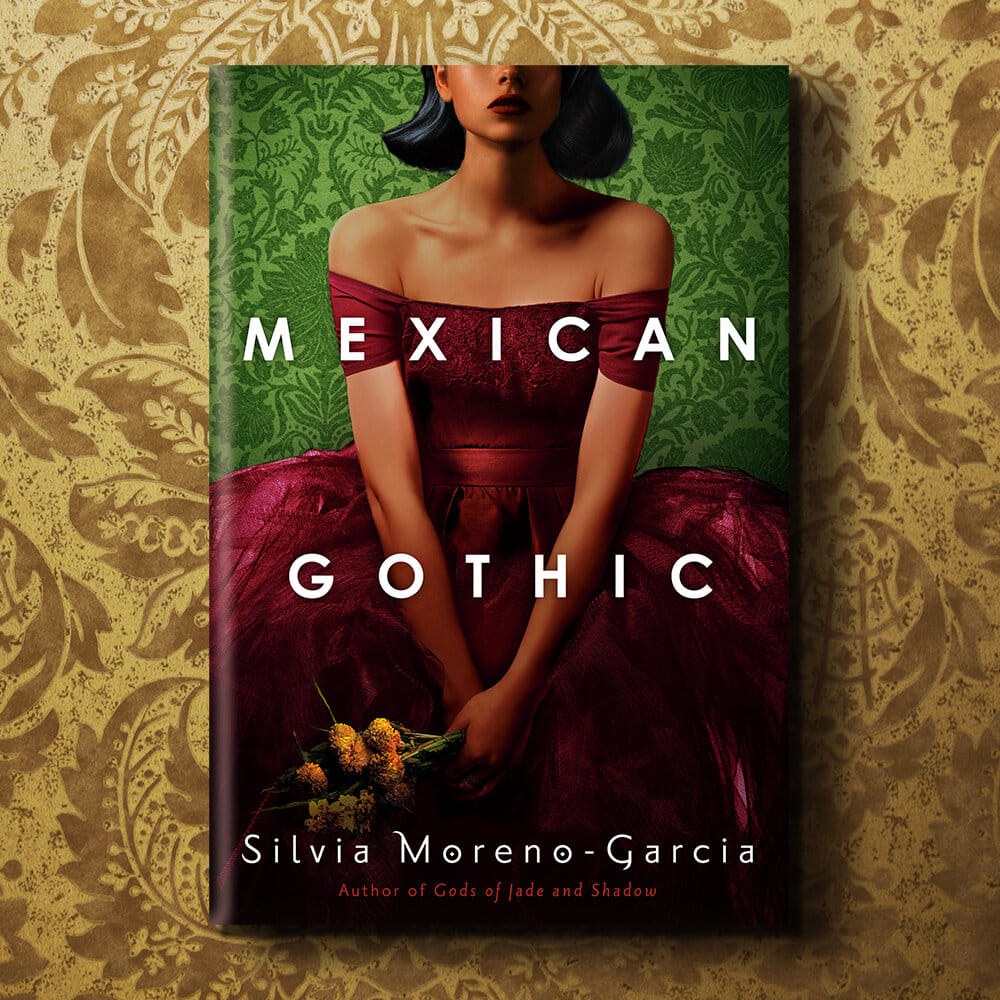 Who doesn't love a strong female character that's well-dressed while tearing down the patriarchy? Combined with Mexican culture, horror and a dash of romance, Silvia Moreno-Garcia's Mexican Gothic will send any reader's heart pounding. When Noemí Taboada receives a worrisome letter from her cousin, she packs her bags and heads off to gloomy, distant High Place in the Mexican countryside.
A misogynist's worst nightmare with her feminist ideologies and fabulous fashion sense, Noemí's only ally in a house looking to destroy her is shy fungi-fanatic Francis. If the gothic horrors of misogyny and creepy fungi within Moreno-Garcia's novel don't ensnare you, the absolutely gorgeous cover will.
9. The Pregnancy Project by Gaby Rodriguez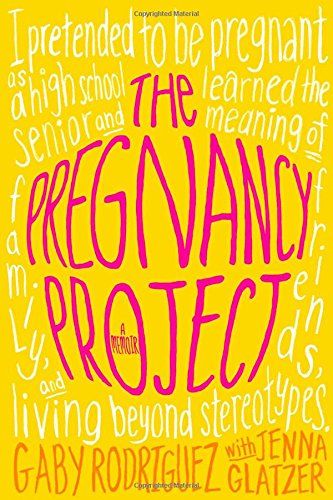 Typically, when people believe you'll grow into something that they consider beneath them, you want to prove them wrong. Gaby Rodriguez faced the expectations of others that she would end up a teen mother, especially since her mother and sisters gave birth at a young age. With these expectations in mind, she decides to start a school project — faking a pregnancy in her final year of high school to see the reactions of others.
"I thought it was an amazing commentary on how people judge and view others based on everything they do in the moment. She was a great student and suddenly everyone began to look down on her as soon as she became pregnant," St. John's University junior Samantha Haynia said.
Rodriguez details everything she experiences throughout her social experiment within this short work. Succinct and straightforward, Rodriguez's documentation allows young women in similar positions to relate and actively unravels harmful stereotypes of teen mothers. Just because some teen girls become mothers at a young age does not mean they lack ambition.
8. The Nickel Boys by Colson Whitehead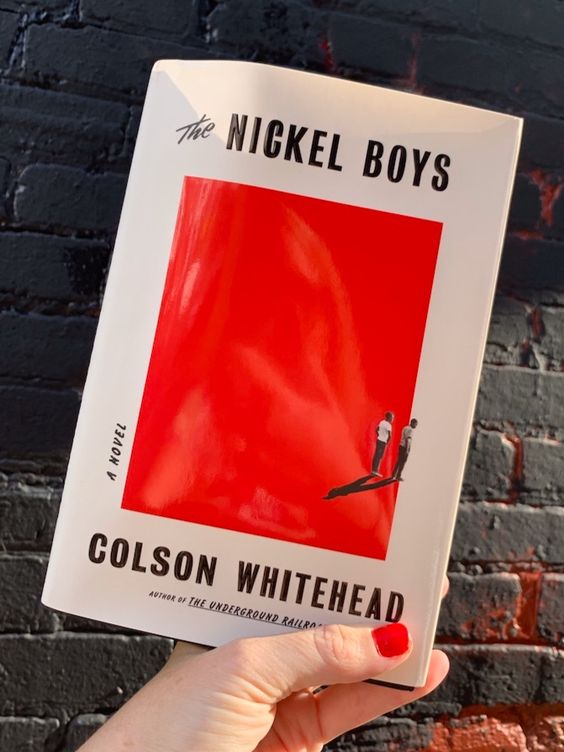 Taking place in the United States during the 1960s, Colson Whitehead focuses on the Jim Crow-era of American history through the friendship of two boys. Unfairly sentenced to the Nickel Academy, a reform school that operated within the United States for 111 years, Elwood Curtis finds solace in his friendship with Turner.
"The Nickel Boys is based on a real reform school in Florida and it touches on important topics of racism, colorism and the school to prison pipeline. It's also written by the same author who wrote The Underground Railroad," New Paltz junior Alyssa Albano said. "It's a touching story about a friendship between two black boys within the reform school."
Regardless of their friendship, Elwood and Turner see each other as total opposites. Elwood's belief that he could fight against the injustices within the school clashes with Turner's cynical approaches of survival. The racism, abuse and lack of humanity that the boys face within Nickel Academy will undoubtedly send chills down readers' spines. The Nickel Boys stands as a perfect choice for readers looking for a novel that emphasizes the injustices of young black men and their perseverance.
7. They Both Die at the End by Adam Silvera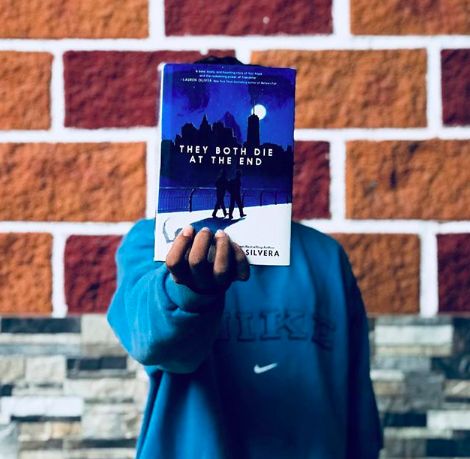 Life feels entirely incomplete without love and loss, experience and pain — Adam Silvera's novel revolves around exactly that. Two total strangers, Mateo Torrez and Rufus Emeterio, meet up after Death-Cast calls them during the wee hours of the morning on September fifth. The reason for the call? To inform them they only have 24 hours left to live their entire lives.
"While the title gives away the ending you can't help but wonder how the characters will end up in the situation they know that is quickly approaching.  Set in a dystopian present where you receive a call on the day that you will die, I quickly became fascinated by the differences in our world and the one Silvera created, as well the heartfelt journey and connection he creates between the two main characters," St. John's University senior Jen Tenuto said. "It was one of those books that I needed to take a pause after I finished reading to just reflect both on it and my life as a whole."
Thanks to the Last Friend app, Mateo and Rufus meet up on their End Day. Looking forward to cramming entire lifetimes in their final hours, the two learn valuable things about themselves, each other and the world. Despite the fictional world, the novel emphasizes a very real aspect of the world — death comes for us all. You never know what time remains, so live your life to the fullest. Reading a single fantastic book or a hundred allows you to live thousands of lives, so perhaps that's a life hack?
6. The Vanishing Half by Brit Bennett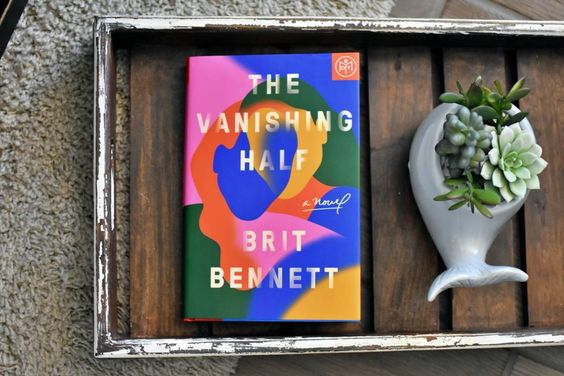 While all siblings share a special bond, the bond that twins share sometimes digs deeper. The Vignes sisters, Stella and Desiree, run away from their Southern black community at only sixteen. Decades later, only one sister remains in the small community that they both tried to escape, while the other passes for white. Despite the distance between them, their lives remain connected, specifically when their daughters finally meet.
"You've probably heard the hype around it, and you better believe it! The Vanishing Half is an amazing story full of heartbreak, love, race, class, gender, identity and so much more," St. John's University senior Tamika Lewinson said. "It's a story that will stick with you long after you've finished it."
Following the Vignes sisters from the 1950s to the 1990s, readers will find themselves blown away with Bennett's phenomenal storytelling. To add to the magnificence surrounding Bennett's work, The Vanishing Half snagged many book awards during 2020, from Book of the Month to Goodreads.
5. The Bluest Eye by Toni Morrison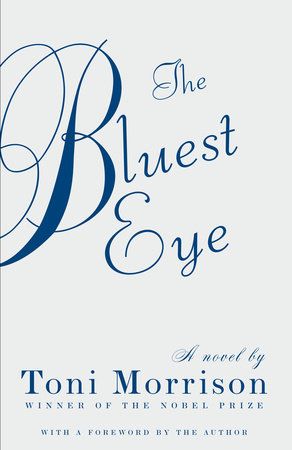 Revolving around 11-year-old Pecola Breedlove, Toni Morrison's first novel The Bluest Eye earned outstanding reviews. Pecola wishes that her eyes would turn blue so she receives the same love as the blond and blue-eyed children in American society. While Pecola longs for the treatment those with blue eyes receive, the color blue symbolizes a multitude of things within Pecola's life, such as depression and intelligence. Most importantly, it emphasizes the standard of American beauty that society expects of all women.
"If there was any BIPOC author I would recommend to a friend, it would definitely be Toni Morrison," St. John's University alum Ethan Dominguez said. "Her novel, The Bluest Eye, is one of my favorite novels ever and it always pulls me in. It's definitely a must read."
Readers emphasize the difficulty of experiencing the events that Pecola suffers through. Despite the praise surrounding The Bluest Eye, readers should be aware of the graphic scenes of child abuse and rape that lead to the book's banning in specific schools.
4. Cemetery Boys by Aiden Thomas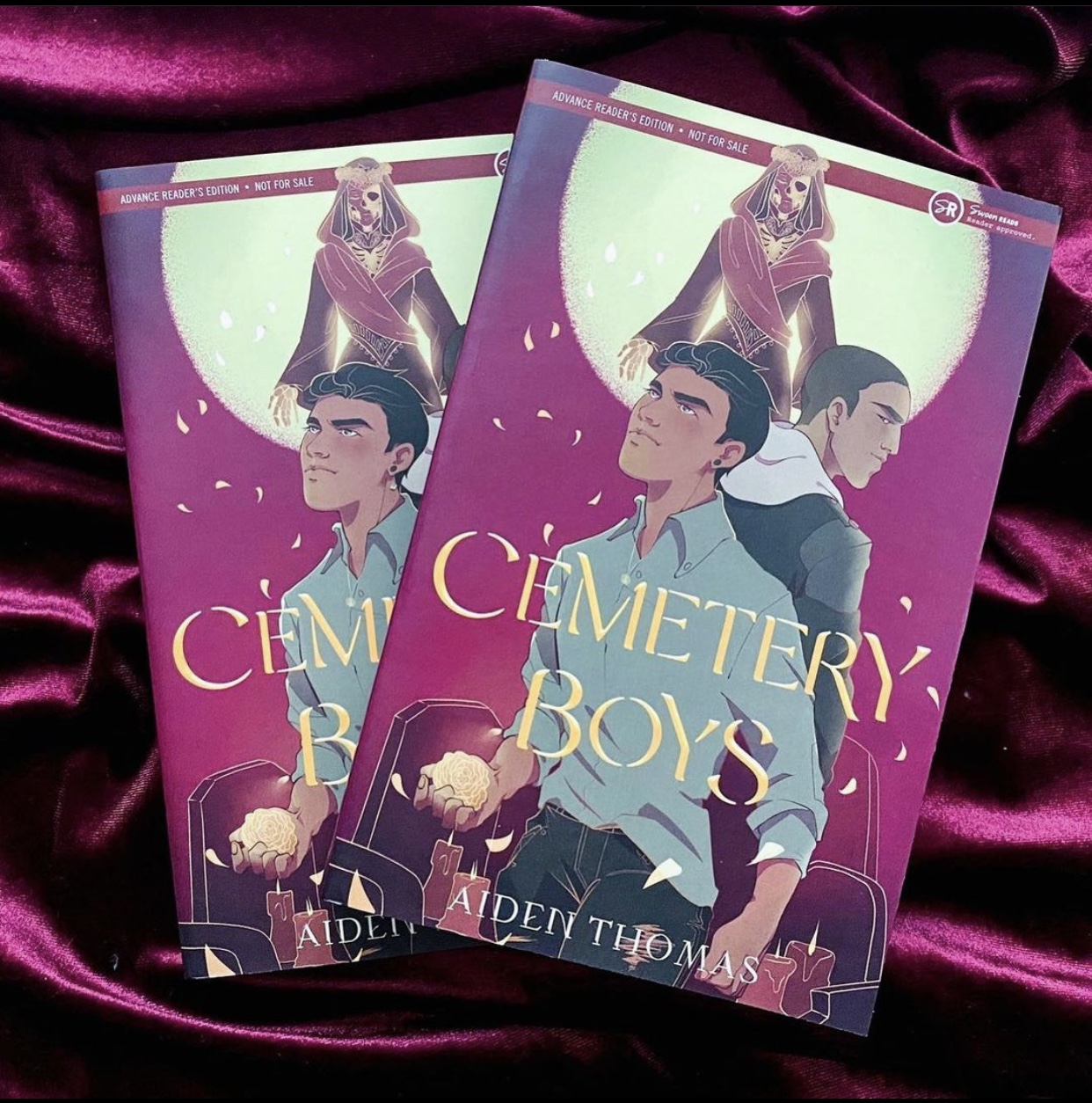 Día de los Muertos just got a whole lot deadlier. Pun absolutely intended. Yadriel, a trans boy adamantly trying to prove himself as a brujo to his extremely traditional Latinx family, accidentally summons a ghost. An annoying but devastatingly handsome ghost. When trying to find out how to send Julian back to the other side, Yadriel and his cousin Maritza discover that Julian is not truly dead. This spurs an investigation as to what truly happened to Julian and his body, along with how his situation may connect to the missing persons cases in their community.
With Día de los Muertos creeping up, Yadriel's plate seems laden with mysterious disappearances, fighting his family's prejudices and waking up on time for school. Rich with Mexican culture, undead romance and self-growth, Cemetery Boys provides readers with a book they won't want to put down.
3. Ace Of Spades by Faridah Àbíké-Íyímídé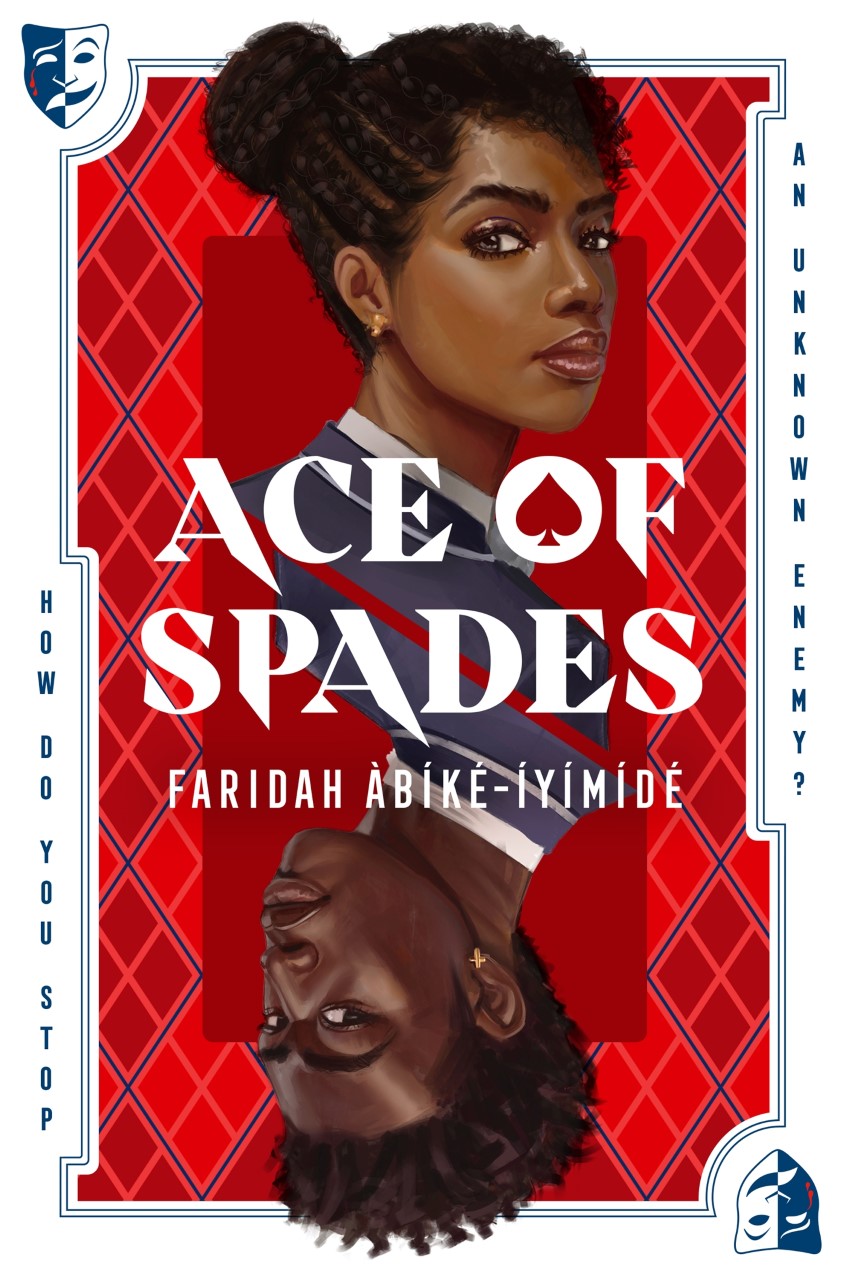 Niveus Private Academy expects nothing less than perfection from the students walking the halls and normally, those students deliver. Things change when the anonymous texter, Aces, brings the dark secrets of two students within the academy to light. Devon and Chiamaka, despite all of their differences, find a commonality between themselves and the targets on their backs by this mysterious Aces.
"While centered on the lives of high school seniors, Ace of Spades is a book that was inspired by my college experience—specifically moving from a large diverse city to a small college town in the middle of nowhere. I think people so often have their coming-of-age in college, or even after college, which makes the experiences portrayed in many young adult stories so relatable," author of Ace of Spades Faridah Àbíké-Íyímídé said. "Ace of Spades discusses themes that any young adult—or adult for that matter—can relate to, such as coming to terms with your sexuality, friendship breakups, and trying to figure out what you want to do with your life. Ace of Spades interrogates academia and institutions through a dark, thrilling plot that will hopefully encourage you to think deeply about the way society functions."
Readers find themselves awed and chilled to the bone with Àbíké-Íyímídé's masterfully crafted tension and suspense filled pages. Revolving around race, sexuality, class and vicious lies, Ace of Spades will certainly leave readers on the edge of their seats.
2. The Mirror Season by Anna-Marie McLemore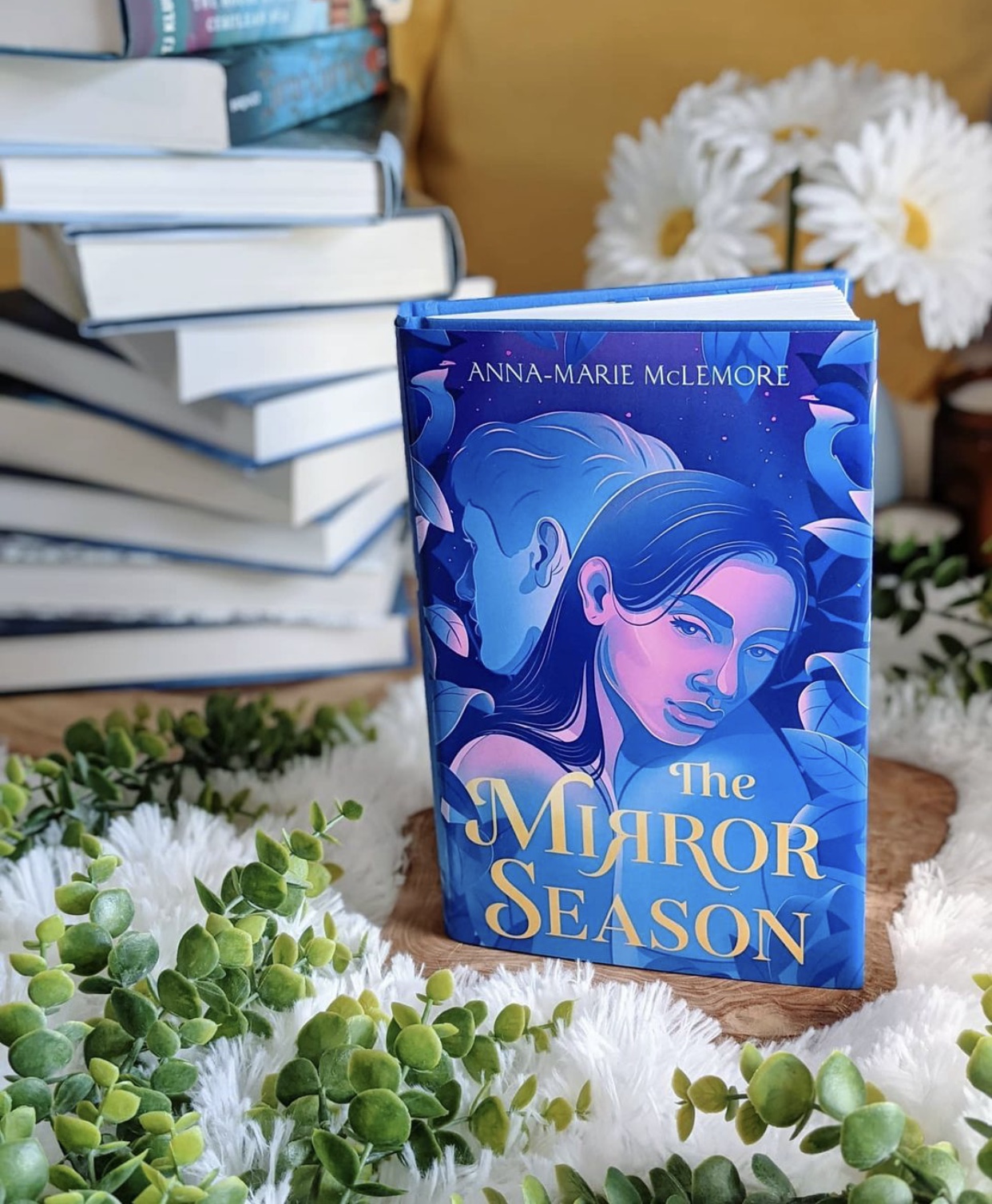 With the rise of the MeToo movement, many women shared their stories of sexual assault, not only for their own wellbeing, but to let others know they aren't alone. But plenty of stories continue to go unheard and unshared. Specifically, stories from survivors within the LGBTQ+ and BIPOC communities. Not to mention the lack of stories from sexual assault survivors that identify as male, too. Anna-Marie McLemore addresses these lacking narratives within The Mirror Season.
"As grateful as I am that there are more conversations happening about consent and sexual assault, I still notice how often they leave out survivors of colors, boys who are survivors and queer and trans and nonbinary survivors. I wrote The Mirror Season for those of us who wondered if there was space for us," author of The Mirror Season Anna-Marie McLemore said. "This is a story about a queer Latina girl and a boy who are both finding their way forward after trauma. This is a story about literal and figurative magic—about enchanted pan dulce, vanishing forests, mysterious mirrors, and also about the way survivors help each other find their voices and their joy. I hope The Mirror Season can be a voice speaking, in the sugar of pan dulce and the whisper of secret forests, that no matter what we've survived, we are magic."
Ciela and Lock faced the same traumatic experience at the same party, resulting in disappearances of magic within their community. Although Ciela knows who assaulted the both of them, she must keep the information hidden—not to protect their assaulter, but to protect themselves. Combining magic, trauma and representation, readers will undoubtedly appreciate the message that The Mirror Season conveys for survivors.
1. Firekeeper's Daughter by Angeline Boulley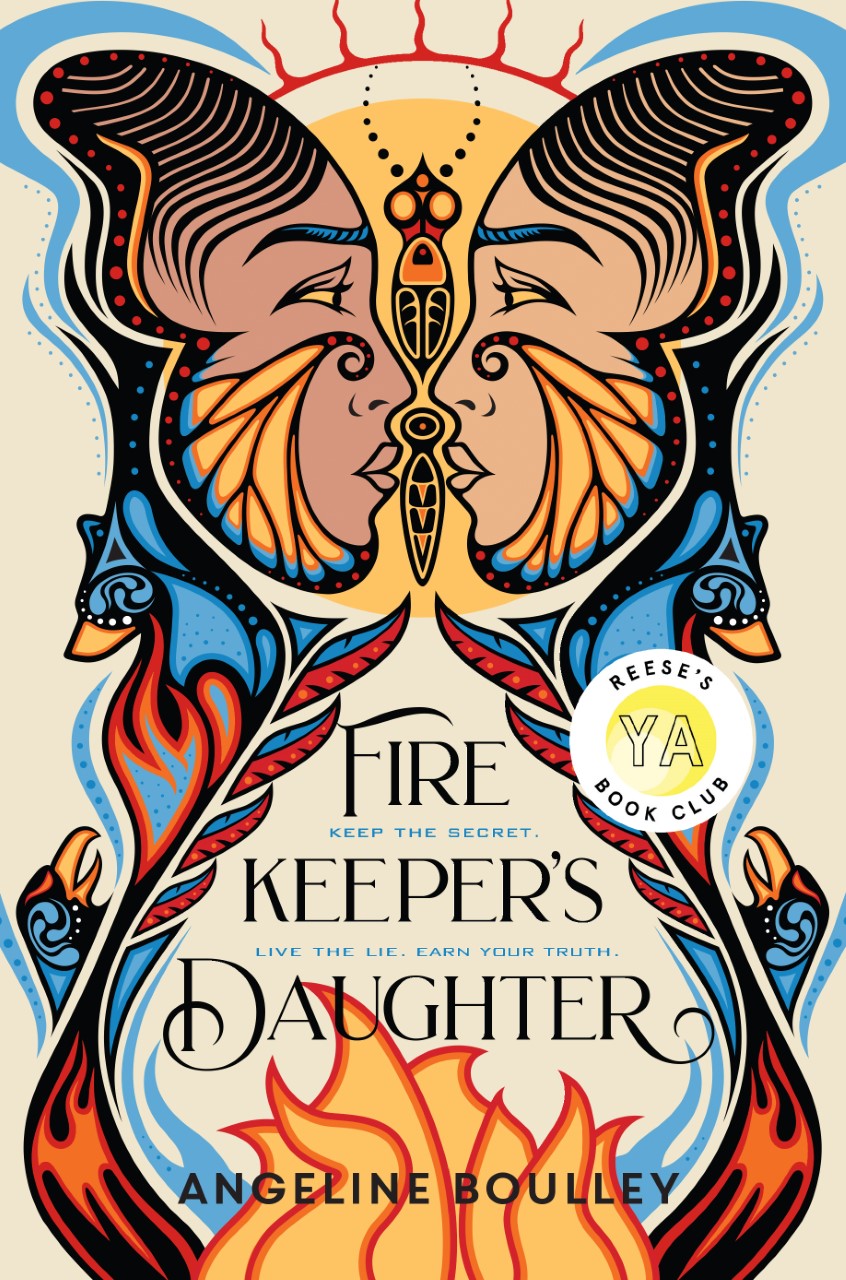 Despite the massive emergence of #OwnVoices works featuring diverse characters, many stories still go untold. The book community continuously sees a lack of works featuring Indigenous characters written by Indigenous authors. Angeline Boulley actively combats this problem with her debut novel, Firekeeper's Daughter.
"College is a time for learning about people and communities you may know little about. There are 6.9 million Native Americans (American Indian and Alaska Native, either identifying solely as such or in combination with two or more race groups) in the United States. We exist and have dynamic stories to share," author of Firekeeper's Daughter Angeline Boulley said. "I decided to write a story about an Ojibwe young woman who was similar to me, with a Native father and a non-Native mother. My debut novel, Firekeeper's Daughter, is for anyone who struggles with either being 'not enough' or 'too much' when your identity is defined by other people."
Danuis Fontaine, the main character in Boulley's novel, must go undercover to expose the corruption within her community. Combining the best aspects of mystery and thriller novels with modern ideologies and struggles regarding Indigenous identity, readers find themselves unable to catch their breath. Still not sold? Just take a look at that gorgeous cover!