As Women's History Month comes to an end, how do you continue celebrating and educating yourself about the fantastic accomplishments made by women around the world? You read published works written by women, of course! Women cover a wide variety of topics in the works they dedicate their lives to. From the experiences of enslaved individuals to searching for the happiness in life, women produce beautifully written works on sensitive topics that any reader can relate to.
Read on for 10 women authors you should read to continue the celebration!
10. Virginia Woolf (1882-1941)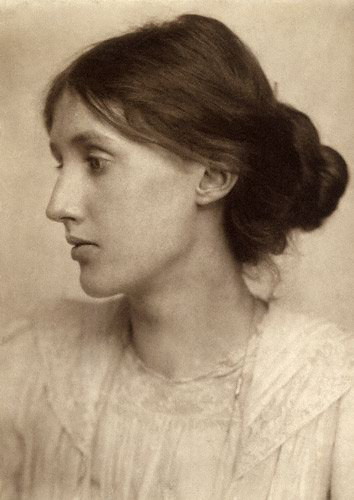 First semester English majors and those completing their PhDs most certainly saw the Big Bad Woolf on their syllabi at least once. Virginia Woolf's nonlinear approaches to narrative literature paved the path for multiple different interpretations of the genre. Her ability to not only write the expected Victorian novel but also deviate it proved her literature prowess—yes, prowess—within her early works. Woolf's determination in 1908 to reform the novel produced a form of literature that embraced specific aspects of life that strayed from the typical Victorian novel. 
"One writer I always enjoy teaching, and whose writing has been important to me for my whole adult life as a student, a feminist, a teacher and a scholar is Virginia Woolf. She writes essays in addition to novels," St. John's University English professor Dr. Rachel Hollander said. "The novels, though, are what I would say everyone should read. They are a remarkable blend of ordinary, familiar, 'relatable' representations of what it means to be human (and especially a woman), while at the same time they are dense and complex. Every time I reread them I learn something new. I would start with Mrs. Dalloway – it's a novel that takes place in one day, and on the surface is about a woman preparing to host a party, but it's also a novel about love and war and marriage and masculinity and psychology and regret and possibility. She allows you to enter into the minds of her characters in a way that is different from any other writer, and I think if you open yourself to the experience it will change your understanding of the world."
Woolf's relationship with Vita Sackville-West inspired some of her greatest work, particularly Orlando. Woolf struggled with her mental illness throughout the course of her life, to the point that it limited her writing capabilities. Encouraged to return to writing by Sackville-West, readers find themselves thankful for the relationship that brought so many fantastic pieces of literature to life. Virginia Woolf remains an influential writer regarding literature and feminism, although her writing may stress out first-time readers.
9. Zora Neale Hurston (1891-1960)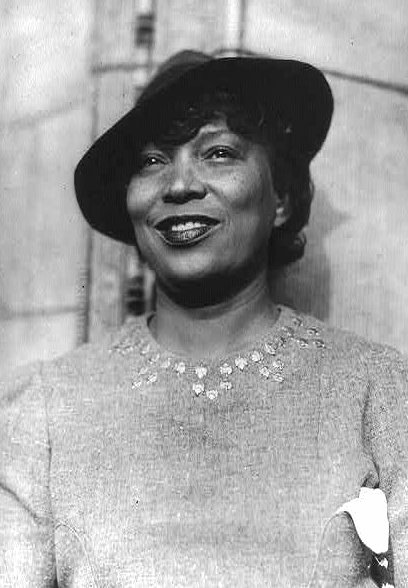 There's no way English majors didn't read a work written by Hurston, especially if they took modernism or rhetoric classes. Zora Neale Hurston's contribution to "folk-fiction" celebrating black Southern society and culture made her a notable writer during the Harlem Renaissance. Sharing the stories and experiences of Southern black women, Hurston's works disturbed literary norms, allowing for new literary and social understandings. Her most popular work, Their Eyes Were Watching God, which revolved around Janie Crawford, got published in 1937.
"The first author that comes to mind for me was Zora Neale Hurston. I was first introduced to her writing when my Global Literature class covered her essay How It Feels to Be Colored Me. Reading that inspired me to read her most critically acclaimed book, Their Eyes Were Watching God," St. John's University sophomore Catherine Santora said. "Literature is such a powerful platform. As a female African American author in the post-slavery era, for Hurston to write and be so well-known for her work is a feat in itself. She has such a strong, unapologetic voice and writes in a way that I could really relate to, which made reading her work so enjoyable! I highly recommend her work, especially if someone is looking to diversify their TBR list."
She dedicated her life to the study and promotion of black culture by traveling to countries such as Haiti and Jamaica to study religions of the African diaspora. Hurston's work influenced many writers that came after her, so much so that it cemented her spot in literature history as a significant female writer of the 20th century. Students yet to read Hurston's work should certainly start with Janie's phenomenal story in Their Eyes Were Watching God.
8. Murasaki Shikibu (978-1014)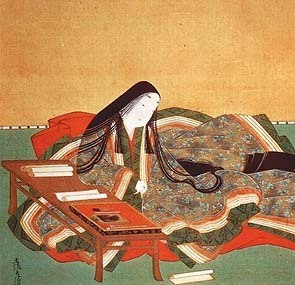 While scrolling through Bookstagram, a post dedicated to female authors throughout history caught my eye. This post enlightened me to a Japanese author I previously did not know, Murasaki Shikibu. Shikibu is not just the world's first female novelist, but the first novelist in the world. Her work, Genji monogatari, translated to The Tale of Genji, holds the title as the greatest work ever written in Japanese literature. While Shikibu's true name remains unknown, many scholars believe she acquired the name from her novel's heroine Murasaki and Shikibu from her father's position at the Japanese Bureau of Rites. 
Some argue that The Tale of Genji saw its completion within five years, while others speculate that it most likely occurred in 1010, with the last 14 chapters written by another author. As a lady-in-waiting for the Empress Akiko, Shikibu skillfully observed the daily activities and behaviors of the Japanese aristocracy. Her daily interactions with the aristocracy contributed to her work, which revolved around the society of Japanese aristocrats and their accomplishments in entertainment, daily life and moral code.
Picking up The Tale of Genji not only benefits those history majors interested in Japanese aristocracy during the Heian era, but also elegantly exposes those intrigued by Japanese culture. Along with learning about early Japanese history and culture, Mursaki's book displays influences from Asian religions and beliefs such as Shintoism and Buddhism. Students certainly must add Murasaki Shikibu to their TBRs, even just to proudly display the first novelist in their collection.
7. Josie Silver (1975-)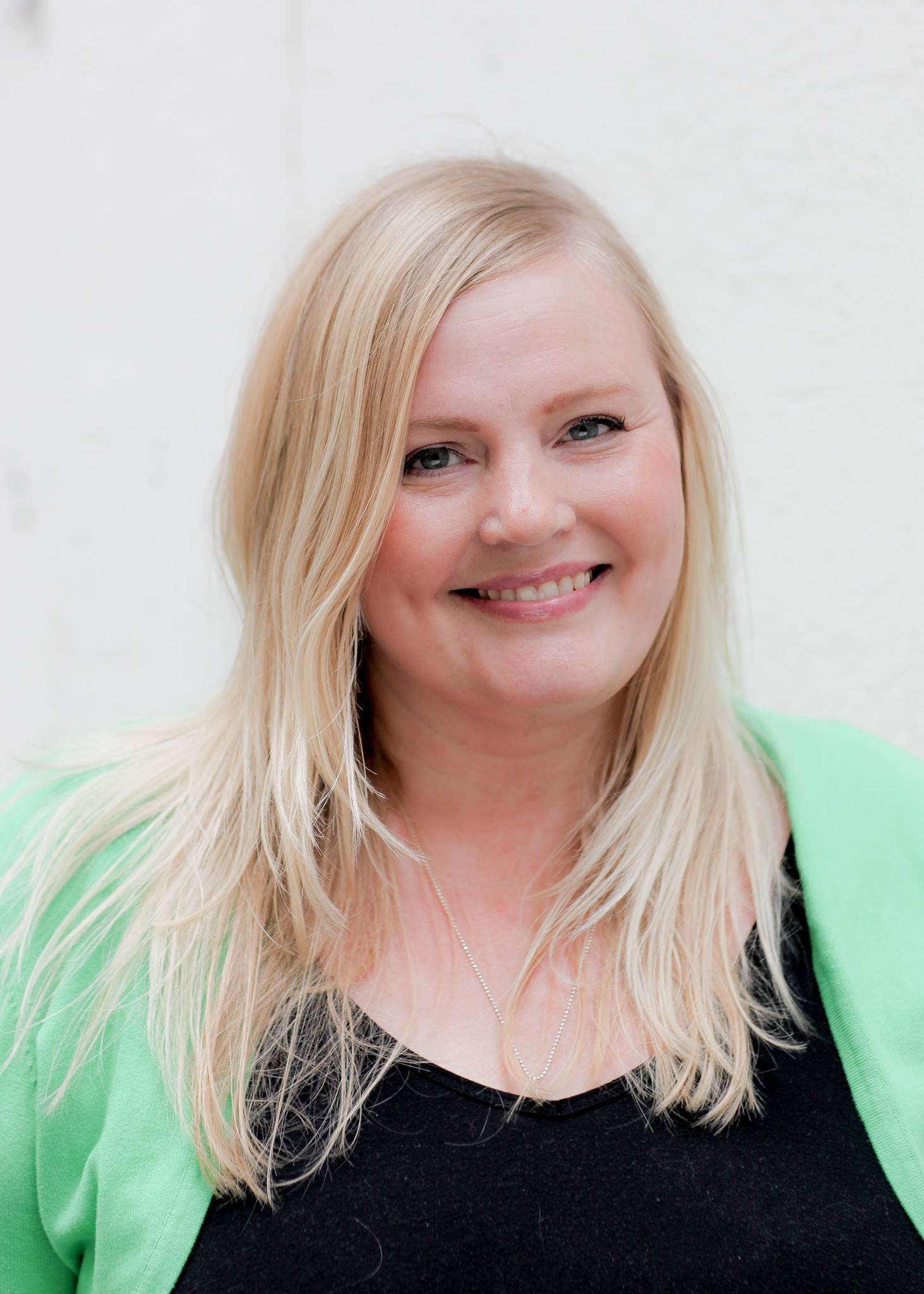 Who doesn't love contemporary romance novels? Feel like your love life lacks that cliched but desired spark? Instead of watching a rom-com, perhaps pick up a romance novel instead! With relatable female leads searching for friendship, romance and true love, Silver's novels may make you believe in love (again).
"Lately I've been reading a lot of books by Josie Silver. Normally I would recommend a classic Agatha Christie novel because I love mystery and thriller books, but I guess I've felt really lovey with all of these romantic novels," Misericordia University graduate student Jacqueline Marchese said. "I would recommend any Josie Silver book because it makes you feel good with stories about finding love, which is definitely more positive focused in times like these!"
Silver's romance novels certainly prove themselves addictive. With angsty protagonists (who don't remain angsty for long) that eventually find the romance they long for, who could complain? Don't feel ashamed for indulging in heartwarming romance novels once in a while—especially if you just finished that super dense novel or piece of theory for class.
6. Sarah J. Maas (1986-)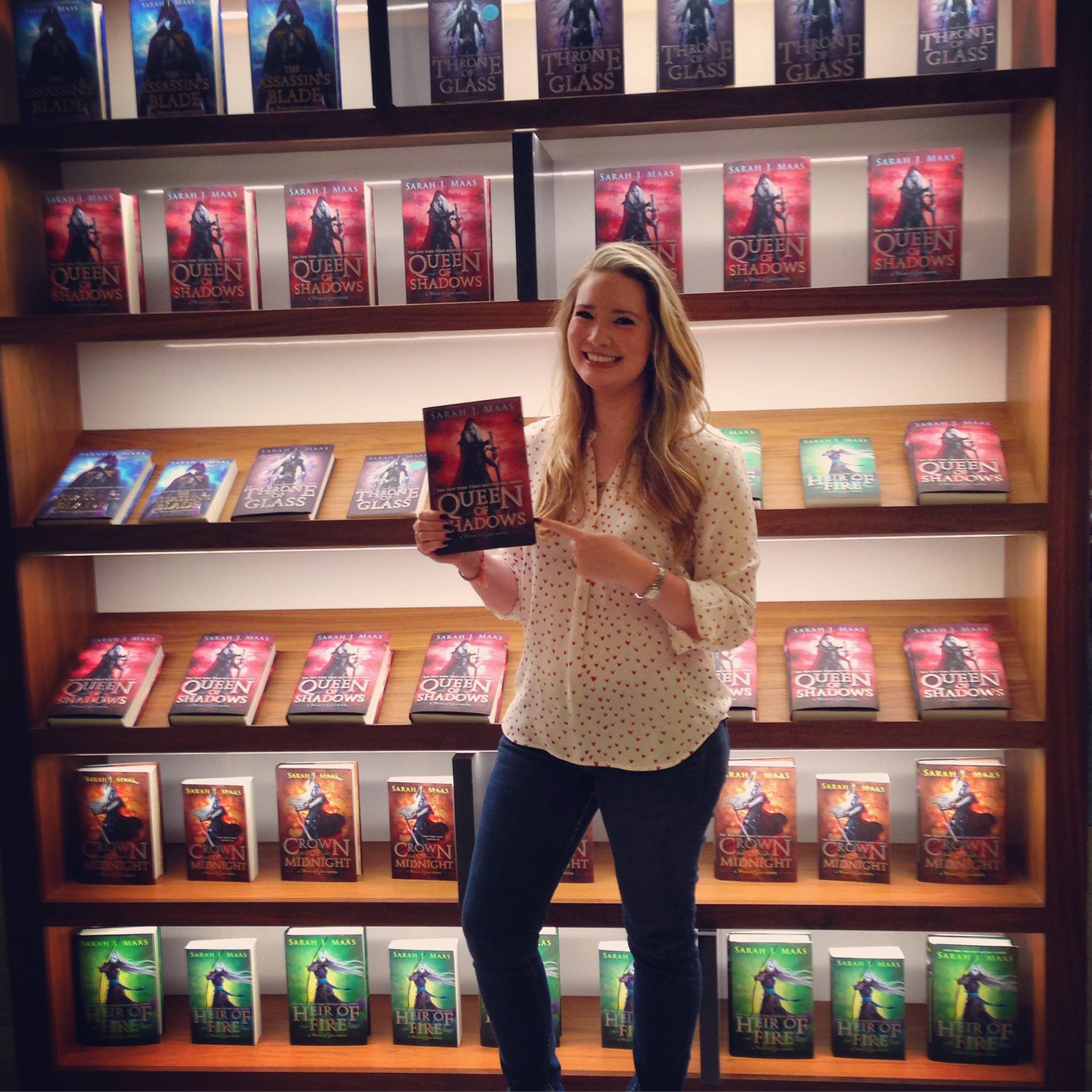 Sarah J. Maas currently holds the title as one of the most popular female authors in YA and NA fantasy fiction. She wrote her first novel, Queen of Glass, at just 16 years old and posted it on FictionPress.com. Bloomsbury acquired the novel in 2010 and changed the name to Throne of Glass, the first novel in the seven-book series of the same name. With over 20 novels published by Bloomsbury and works still in progress, Maas remains on her fantasy throne for the foreseeable future. And boy, do her fans celebrate that!
"One female author I've been recommending lately is Sarah J. Maas. I'm still new to her books, but they are so fantastic and you won't be able to put them down. There are so many unique twists and turns, and each character she writes has their own voice—something that is hard to do when it comes to writing," St. John's University senior Savanna Schaefer said. "The main plot of Throne of Glass interweaves so well with the subplots. The messages in each book are so relatable, even if it's about an assassin."
Maas's novels, filled with kickass and powerful women, inspire her readers and show that they aren't alone in their personal struggles. While her stories take place in far off, fantastical lands, the problems her characters face prove far from fictional. Facing depression, misogyny and severe anxiety, her characters rise to the top despite the attempts to pull them down. Let Maas's stunning worlds filled with formidable characters enrapture and motivate you to grow into your own kickass version of yourself.
5. Amy Tan (1952-)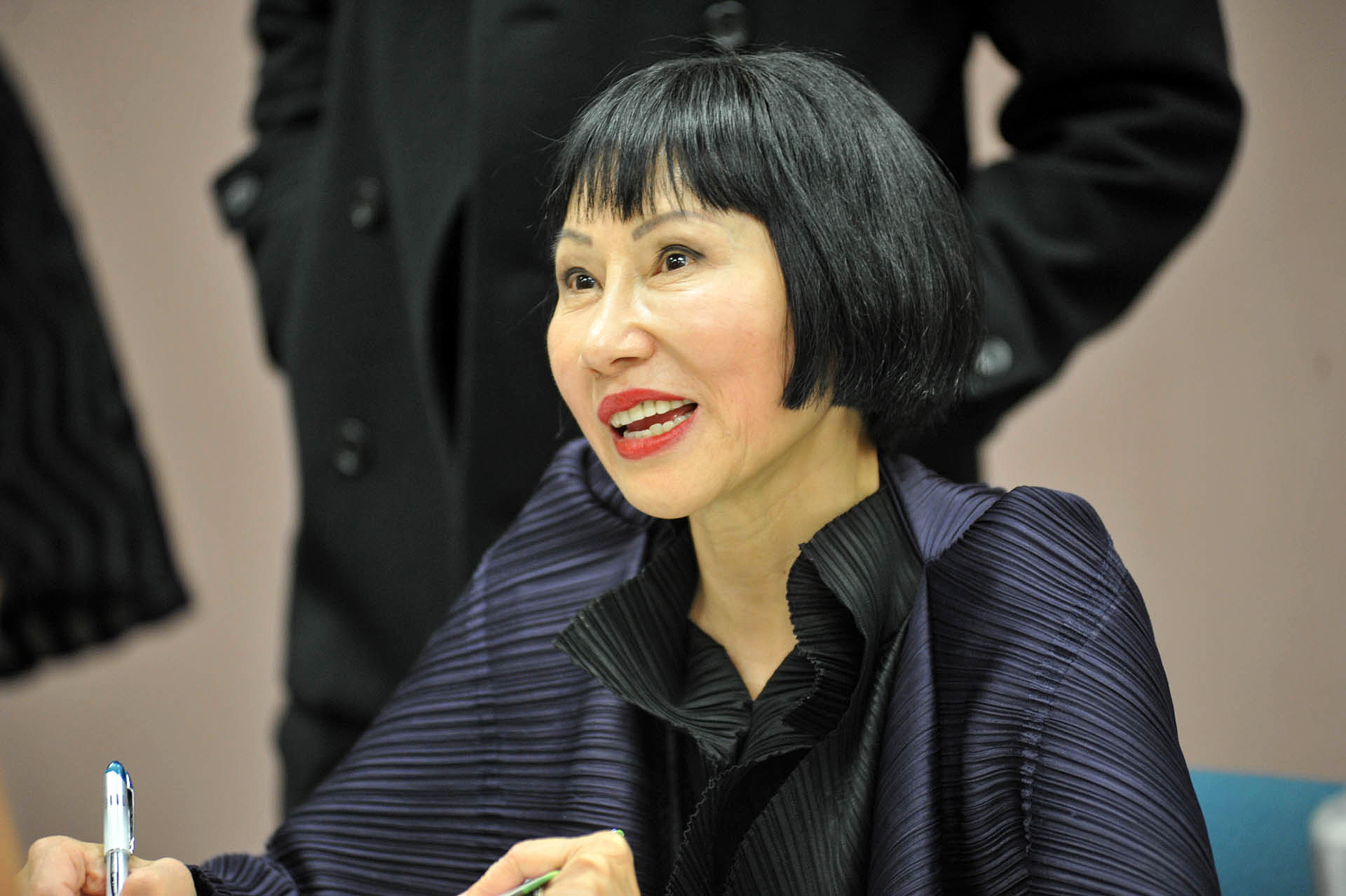 Students may be unfamiliar with Amy Tan's novels, but certainly grew up with her influence thanks to her children's book and television show Sagwa, the Chinese Siamese Cat. With over nine published works, Amy Tan focuses on the cultural and familial aspects of immigrant Chinese families and their American-born children. Her works additionally emphasize the tensions that inevitably arise when the two different cultures collide through generational interactions. Tan uses her own life experiences within her works, along with citing relevant historical events that influence her pieces. 
Her most successful and notable book, The Joy Luck Club, revolves around the relationship between mothers and daughters. Despite the focus on the different mothers and daughters, the work exudes the comfort and struggles of family as a whole. Her debut work reminiscences both her own and her mother's lives, most notably Tan's mother leaving behind three daughters in China. Students who didn't see Amy Tan on their syllabi definitely need to pick up The Joy Luck Club to enjoy. After reading the book, turn on the TV to watch the 1993 film version. Tears will certainly get shed.
4. Arundhati Roy (1961-)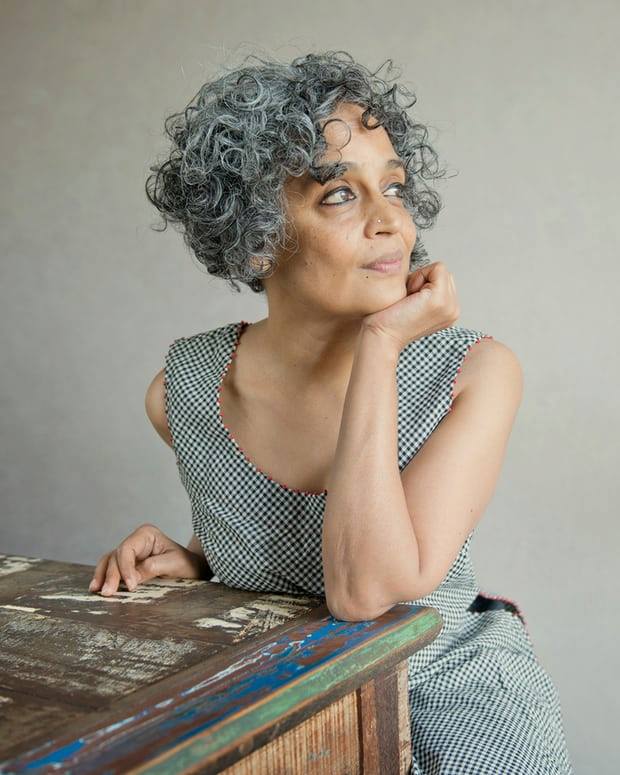 Arundhati Roy's award-winning and debut novel The God of Small Things certainly deserves the title as a modern classic. When not contributing to the literary world with her fantastic words, Arundhati Roy involves herself with environmental and human rights causes throughout India. Outside of her novel publications, Roy wrote screenplays for movies such as In Which Annie Gives It to Those Ones (1989) and Electric Moon (1992), along with several television dramas. If you happen to enjoy Roy's writing as a novelist, perhaps you may enjoy her writing for television!
The God of Small Things, a semi-autobiographical novel, deviates from typical best-sellers with the beautiful and lyrical wording that revolves around South Asian themes. It won the 1998 Man Booker Prize for Fiction and received the title of biggest-selling work by a non-expatriate Indian author. Most of her work revolves around nonfiction political pieces that address problems faced daily within India. Roy's most recent novel in over 20 years, The Ministry of Utmost Happiness published in 2017, also revolves around many pressing issues with an immensely diverse cast of characters. With such a diverse cast and flawless writing, every reader will find themselves within her most recent work.
3. Sylvia Plath (1932-1963)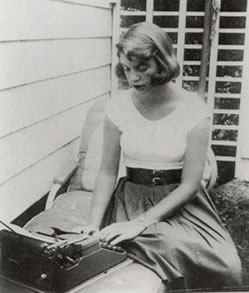 Anyone who reads certainly heard the name Sylvia Plath at least once or twice. While most known for her works of poetry, Plath's semi-autobiographical novel The Bell Jar stands out in its own rights. The novel's protagonist parallels Plath's life experience, specifically her internship at a magazine and her mental health issues. With her death in 1963, Plath became the first person to ever win a Pulitzer prize posthumously in 1982.
"A female author I recommend to people is Sylvia Plath. When I first discovered her poetry, I was just so fascinated by the way she saw the world," New York Law School graduate student Bree Joerger said. "Witnessing the world through her eyes, and through her captivating words, gives you a glimpse of life through a completely different lens!"
Plath's poetry collection,  Ariel, contains some of her greatest pieces of poetry. Her poetry exudes her mental anguish, despair and violent emotions. These depictions contributed to her large literary following both before and after her death. Recently published in 2019, the newly discovered short story "Mary Ventura and the Ninth Kingdom" classifies as a horror fiction piece. The short work revolves around a young woman's rebellion to regain control of her life. Those yet to read Plath's work should start with "Mary Ventura and the Ninth Kingdom" as their emergence into her works.
2. Eliza Haywood (1693-1756)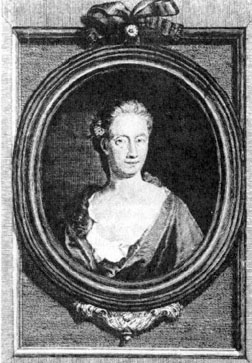 Still thinking about those romance novels, but longing for something with a historical aspect? Look no further than Eliza Haywood's romance novels. While not necessarily considered historical in her time, her romance novels that captured contemporary 18th century scandals would certainly appear as historical fiction for readers in the 21st century.
"I think everyone should have to read Eliza Haywood at least once.  She's incredibly funny and super smart about gender in the eighteenth-century, adept at telling romances in ways that expose the absurdity of masculine assumptions about women," St. John's University English professor Dr. Melissa Mowry said. "She was also extraordinarily involved in eighteenth-century publication, as a bookseller, early magazine publisher, essayist, satirist and as an actress.  The quality of her work is heads and shoulders above her more canonical and male contemporaries like Fielding and Richardson."
With a surge in popularity and recognition of her work in the 1980s, Haywood remains an important figure in the foundation of English novels. With over 70 published works spanning fiction, dramas, translations and poetry, her influence touches multiple areas regarding written works. If you find yourself with a desire to read about the romantic scandals of the 18th century while still retaining the informational aspect, dive into one of Haywood's many pieces.
1. Women Academics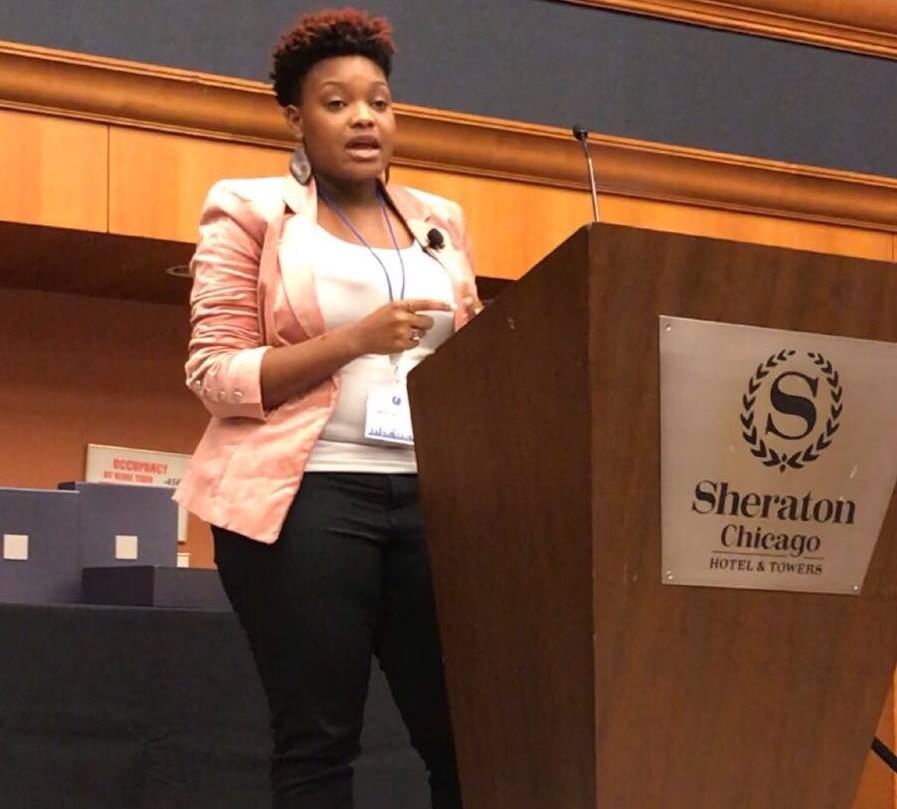 Women not only write the stories we learn from and cry over (repeatedly, for some of us). They also write pieces of theory that further literary conversations. These works encourage a deeper understanding for the novels read during class. Delve into the world of women academics to switch up your reading habits. 
"I have the honor of selecting the readings our student University Writing Center staff engages with. With a commitment to our social justice, I choose pieces that invite our staff to critically reflect on their everyday writing practices, literacies and knowledge. It allows them to consciously question how they can incorporate the scholarship and perspectives of more women of color into their work," St. John's University Interim Assistant Writing Center Director Tina Iemma said. "Recent pieces by authors such as Wonderful Faison, Anna Treviño, April Baker Bell, Neisha-Anne Green, Talisha Haltiwanger Morrison and Alexandria Lockett are leading to deep, engaged conversations about the ways we as a community may cultivate a more equitable learning and writing environments for people of all linguistic, racial and cultural backgrounds."
Combining personal experiences based on sensitive issues, these women authors allow for different types of conversations to facilitate inside and outside of the classroom. If you find yourself growing tired of reading fiction and need something new, turn to non-fictional pieces written by women. Celebrate their fictional and non-fictional intellect by reading a work of literature and a piece of theory to deepen your comprehension.