Caitlyn Jenner may be making headlines these days with her recent coming out, but college students have stood on the forefront of the LGBTQ movement for decades. Since campus essentially becomes a second home for most students, comfort and freedom of expression are huge factors in deciding where to attend school. Being transgender is not a choice, but your school is. Take a look at the top ten colleges and universities that work hard to make their campuses feel like home for transgender students.
Share your magic and pride everywhere you go: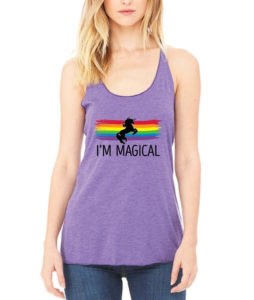 LGBT Outfitters I'm Magical Tank Top: $24.99
10. Oregon State University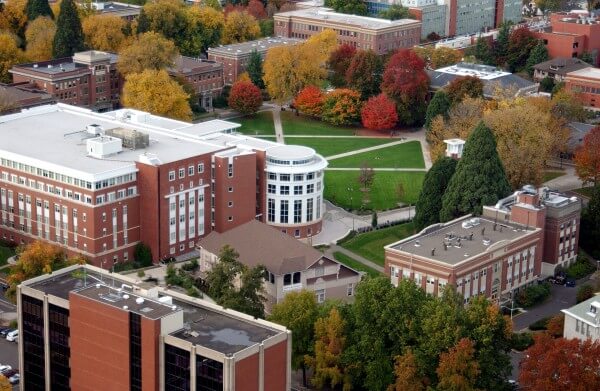 OSU is one of the only campuses in the country that offers all of its undergraduate students a gender-inclusive housing option—meaning that all students can choose to live in an environment that allows them to freely express their own unique gender identity. Fun fact: The Pride Center rocks at organizing the national LGBTQ graduation event, Lavender Graduation. Instead of having just one special commencement speaker, OSU students are each allowed to choose one person to speak that has helped them on their journey for three to five minutes.
9. California Polytechnic State University-Pomona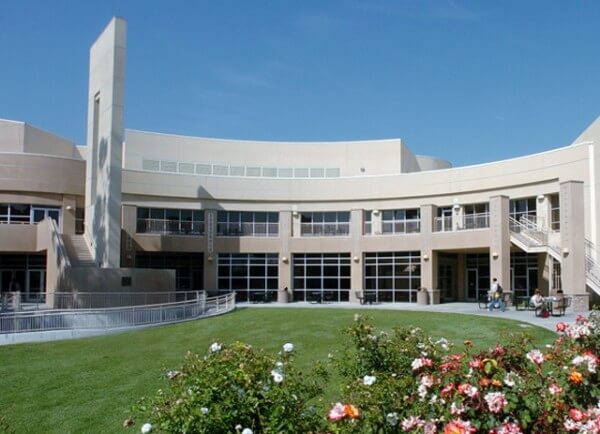 Slammed in one of the most trans-inclusive states in the nation, don't expect anything but great resources on this campus. Its Pride Center hosts numerous programs and services, fostering an open and welcome atmosphere. "What's special about CPP's queer community is that it's largely student-based and student-run," said student Nikolai Pep. "We have identity-based closed spaces largely facilitated by students and multiple events each quarter that students are encouraged to help plan, or just attend, if that's what they need." What exactly are these awesome leaders doing at CPP? Well, getting chosen name and pronouns on all class rosters, fighting for the coverage of hormone replacement therapy on student healthcare and converting all single-stall restrooms to be gender-inclusive. Who runs the world? CPP students, obviously.
8. Case Western Reserve University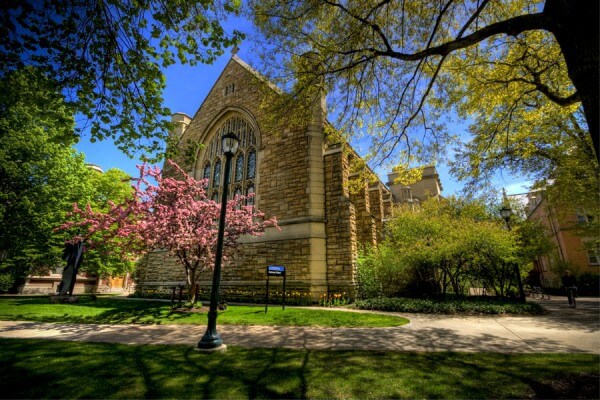 Starting next fall, Case Western will finally have gender-inclusive housing options available to all of its students. Resources the university can already boast about having? Gender-inclusive restrooms, a university gender change policy that is as simple as a form submitted to the registrar, and some killer student resources like "LGBTQA Conversation Groups" that take place all throughout the semester, opening up discussion on some topics students may have never had the chance to talk about before.
7. University of Maine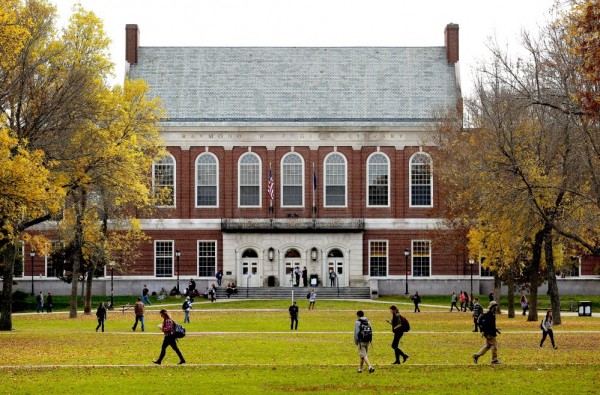 Are you one of those people who needs to actually understand something to the fullest before you take action? If the answer to this question is yes, and you consider yourself part of the LGBTQ community, then look no further than the University of Maine. The university is home to the Rainbow Resource Center Library, which is basically just a huge collection of the best LGBTQ literature that's ever been printed. The library is carefully categorized, so trans students can easily pick up titles that would be specific to them. Participating in awesome events on campus like "Coming Out Week" or "Gay Thanksgiving?" You're clearly capable of home runs. Being that person who can quote the greats at the same time? Now that's hitting MVP status.
6. University of Arizona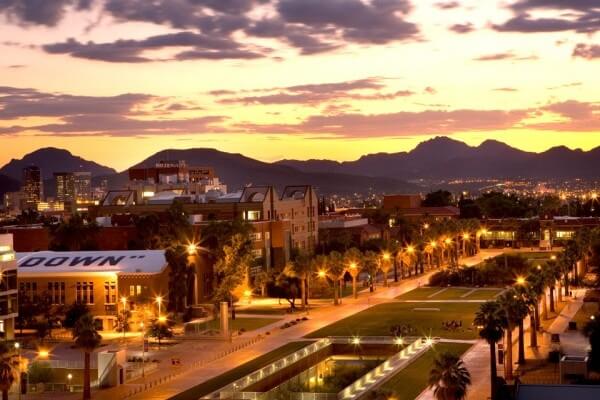 Ah, the memories of high school prom. While it was the sweet cherry on top of graduating for some of us, for others, it wasn't quite cause for celebration. Here's where the University of Arizona swoops in to save the day like a superhero. The school hosts a free—yes, completely free—prom that's open to everyone on campus. The LGBTQ community works hard to make it an opportunity for trans students to totally express their gender and have fun, complete with those quintessential cheesy slow jams and decorations.
5. Augsburg College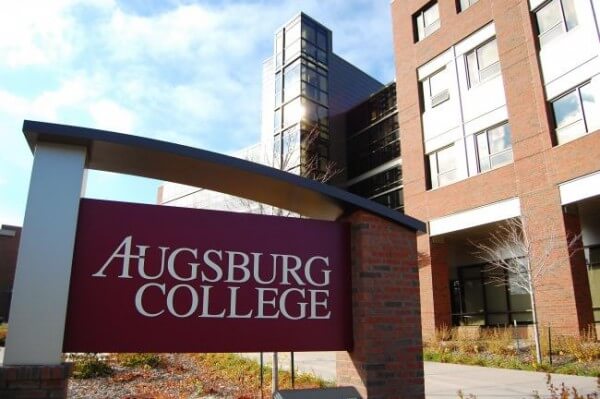 Augsburg is a true diamond in the rough. It's small, but it certainly packs a punch with its LGBTQ community and resources. The school was recognized by the definitive online LGBTQ college database, Campus Pride, as being one of the "Top 50 LGBT-Friendly Campuses" last year, and also received a perfect score on its five-star index of inclusiveness. According to trans student Leslie Hutchinson, "The community has made me feel a lot more confident in my identity. I'm non-binary, so I don't even fit into the binary trans identities of trans man or trans woman. Because of this, it's been hard to have confidence in myself and who I am. Here, people respect my name and pronouns." If a big school isn't quite what you're looking for, Augsburg is the place to be.
4. Hampshire College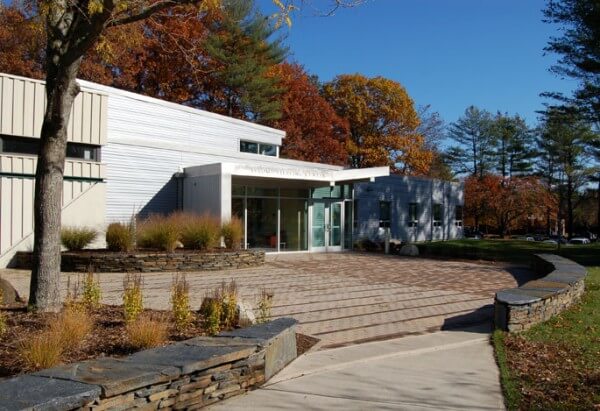 Hampshire College's LGBTQ community isn't messing around when it comes to its resources and opportunities. PrideNet, which is the college's website on everything LGBTQ, hosts over a thousand pages, provides links to outside services and information, and allows visitors to hone in on their search by region and topic, which makes it that much easier for trans students to find trusted information on everything gender-related. Aside from this significant web presence, Hampshire encourages creativity through awarding money to students who write and produce art following a LGBT theme with its KarMel Scholarship. Talk about setting a good example.
3. Pennsylvania State University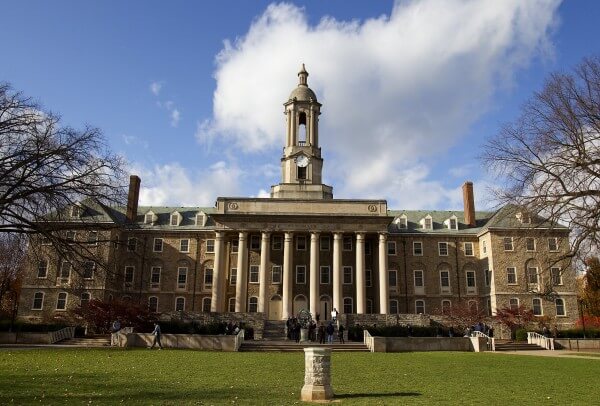 Everything about Penn State screams go big or go home, and that saying still rings true with how the school deals with LGBTQ-inclusivity. From a plethora of student organizations and resources to student healthcare covering trans-related medical expenses, Penn State really does it all. The highlights? For one, its mentorship program where LGBTQ graduates personally help and serve LGBTQ undergraduates with their experiences. Students can also look forward to the three-day LGBTA retreat, full of conversation, activities and exercises that help further understanding of day-to-day life as a LGBTQ student.
2. Princeton University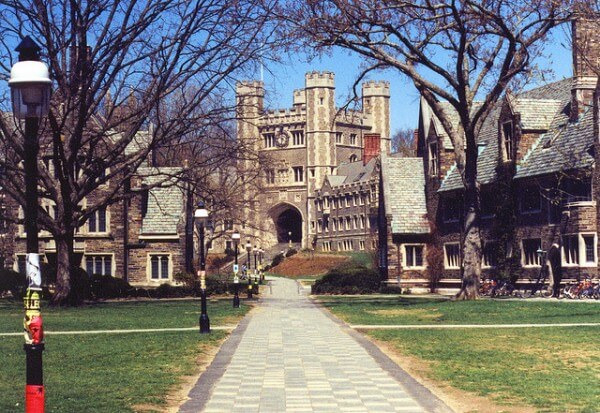 The LGBTQ community at Princeton is as superior as the university's Ivy League academics. From its inherent fairly-liberal location in New Jersey to its gender-inclusive healthcare and housing options, Princeton really knows how to cover all of its bases. Programs that the university does particularly well include Active Allyship, which offers a broader lens of the LGBTQ community to those who simply believe in the idea of supporting others for who they are, and their freedom to express that as well. Princeton also makes the list because of its campus-wide LGBTQ social-networking platform, Q'nnect. Through this, students can share their own insights and talk with one another without ever leaving the comfort of their laptop, the dream of any millennial.
1. University of Vermont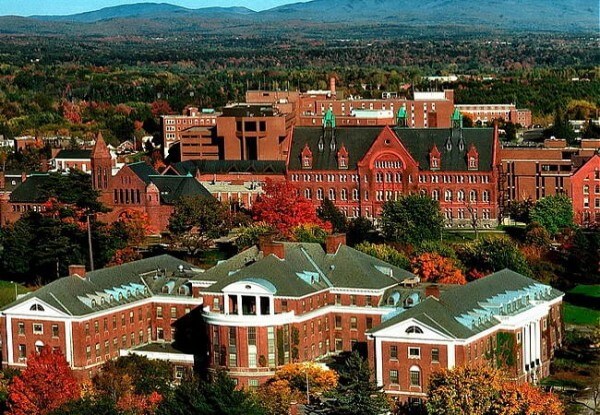 If there was ever a Mecca for the LGBTQ cause, look no further than the University of Vermont. The college has been deeply involved in the movement for several decades, and is home to one of the most pristine and put-together LGBTQA centers in the country. Does the University cover trans-related medical expenses? Of course. Is there gender-inclusive housing? Yes, in fact, there are both LGBTQ-friendly and gender neutral options. Can students identify as their chosen names and pronouns? Without question, and the change occurs on IDs, class rosters and all university systems. Each year UVM also hosts a completely student-run "Translating Identity Conference," which explores gender and trans-related topics. "[Students] are bringing their authentic selves to leadership positions and creating safer spaces for others. LGBTQA students are RAs, orientation leaders, out athletes, and leaders in groups across campus," said Becky Swem, Education and Outreach Coordinator for the LGBTQA Center at UVM. As an LGBTQ student, UVM is great, but because you'll be a resident of Vermont, it's even greater. The state has passed a whole slew of employment, housing, and name change laws that make life outside of campus that much easier.
Be sure to check out the 10 most LGBT-friendly campuses.
For more LGBTQA articles:
10 Things to Say (and Not to Say) When a Friend Comes Out
7 Tips for LGBTQA Dating in College
LGBTQ Women on Making Straight Friends
Get more rankings to find out where you fit in:
The 10 Most Progressive Campuses
Top 10 Best Schools for Vegans
Top 20 Colleges for Aspiring Writers
*Updated June 4 2015 with Caitlyn Jenner's new name.