Take a look at your past syllabi. Notice anything peculiar? A lot of names seem to repeat— Shakespeare, Twain, Tolstoy. While these authors published phenomenal classical works that convey specific aspects of life and still retain great value, many authors from the late 20th and early 21st century continue to lurk in the shadows. Authors of modern classics such as Toni Morrison, Ray Bradbury, Margaret Atwood, Alice Walker—among many others—share phenomenal stories that fail to find themselves on students' syllabi.
Keep reading for modern classic recommendations written by phenomenal authors!
What is a "Modern Classic"?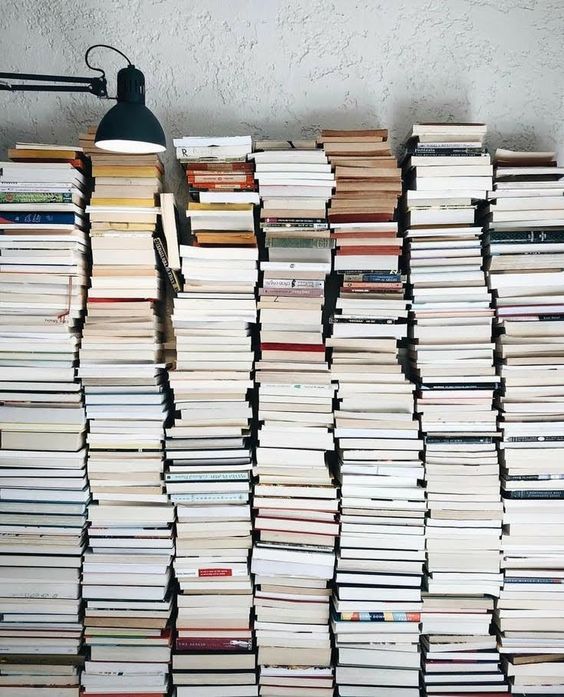 Classic literature, while typically regarded as difficult reading, contains expressions of life qualities that mostly any reader can relate to. These qualities can revolve around perceptions of beauty, morality and truth that withstand the tests of time. Classics depict the time period they were written in, inspiring generations of readers after the original publication date.
Modern classics mark the universal shifts within literature, culture and the world. What were considered perversions in society during the publication of each classical novel are now no longer considered as such. Modern classics embrace the once taboo topics that classic novels skirted around. Sexuality and marriage, colonialism and liberation, among many other specific topics are openly discussed within the pages of modern classics.
10. The Secret History  by Donna Tartt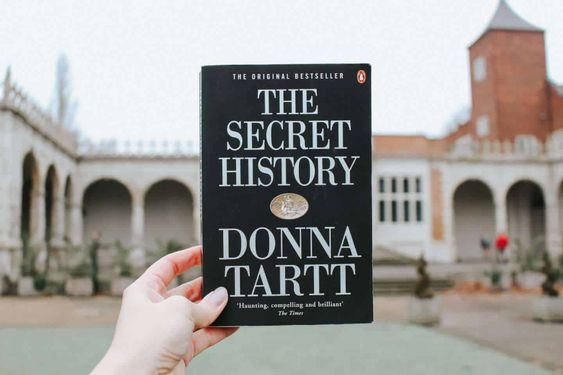 Calling all dark academics! Students with impeccable outfits and running on four hours of sleep with a double espresso in their systems know all about The Secret History written by Donna Tartt. Every English, history and philosophy major longs to find an academic group like the one Tartt portrays in her novel. Or perhaps a group with less murder and chaos.
"This feels instantly like a classic as soon as you pick it up. A first-person narration from the perspective of a poor college kid in an elite world, Tartt delves into an amazing critique of academia. Our unreliable narrator becomes absorbed into studying the Classics before he is roped into a tale of mystery and crime," St. John's University senior Danielle Falco said. "Tartt brings intense details into her writing and beautiful passion into the story. The nuance in The Secret History really has you obsessing over these characters all while you're struggling to guess what they have done and what they're capable of doing."
When a transfer student meets a group of Classic majors, he learns that they accidentally murdered someone during a Bacchian rite. Not your typical college experience, but then again, each experience is unique in its own way. For those heading into college – try not to murder anyone while doing ancient rituals.
9. Purple Hibiscus  by Chimamanda Ngozi Adichie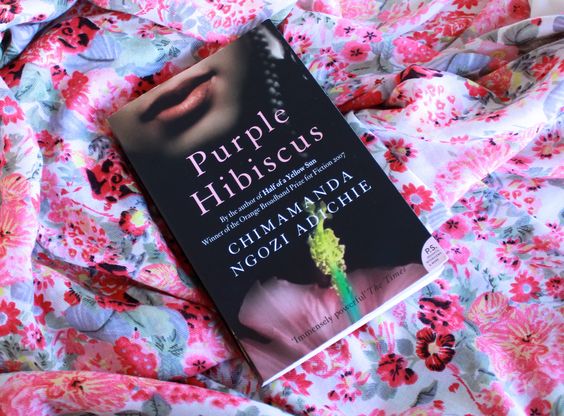 Adichie's 2003 debut novel Purple Hibiscus revolves around the privileged life of Nigerian siblings Kambili and Jaja. Despite their shields from the world— a private missionary school and stunning home— their reality appears less than perfect. Kambili notes that despite her father's generosity, his fanatic belief in religion and tyrannical ruling of their home stifling the autonomy of the entire family.
With a military coup tearing Nigeria apart, Kambili and Jaja are sent to live with their aunt until things cool down. Living with their aunt allows for their tightly restricted horizons to broaden for the first time. The two experience a life without their father's constraining rules, but must soon return to a home where tensions rose to alarming extremes. Adichie's novel exhibits the mental and emotional adolescent struggles, familial bonds and the taste of freedom. Perhaps English majors in senior seminars with the theme of "home" will enjoy the story that Adichie creates. Not taking a seminar? Still pick up Purple Hibiscus for a fresh and stunning story that shares the growth of a young girl.
8. Never Let Me Go  by Kazuo Ishiguro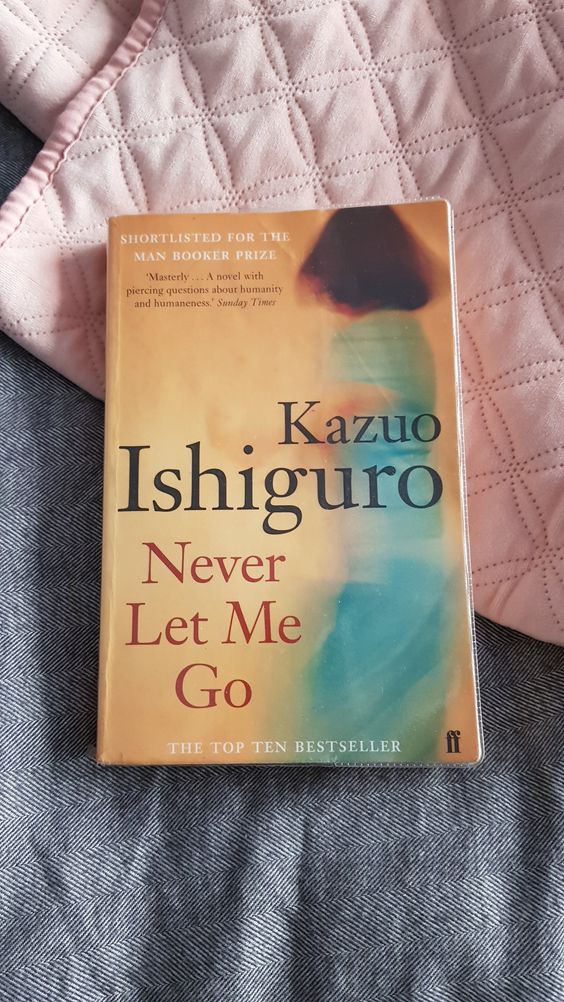 Ever wonder what it would be like to share a world with your clone? Kazuo Ishiguro's sixth novel Never Let Me Go creates a world where this alternate reality becomes reality. Taking place in a 90s dystopian England, ordinary citizens find themselves living prolonged lives through cloning. These clones— referred to as "students"— don't live in the same societies as their original beings.
Instead, they live out their lives in special institutions, separate from their original embodiments. Hailsham, one of the institutions, educates its students to grow into upstanding "citizens" of society. Kathy, along with her friends Ruth and Tommy, leave the safety of Hailsham's property one day, discovering the truth of their world. With the limits of science broadening each year, seeing yourself outside of photos and mirrors seems a growing possibility. Are you the clone, or the original?
7. A Wizard of Earthsea  by Ursula K. Le Guin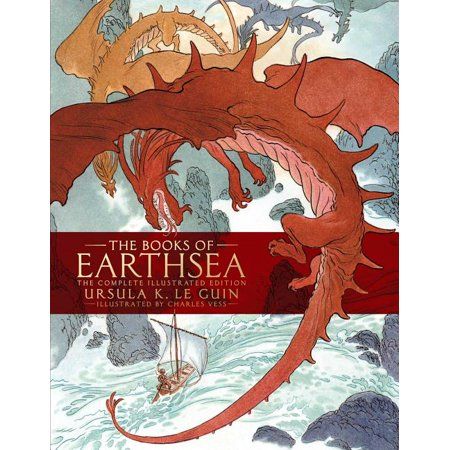 Did you think that Harry Potter was the original wizarding school story? Think again! Le Guin's A Wizard of Earthsea, published in 1968, introduced an original idea of young individuals with magic learning from wizened educators. While most likely not the first version of a wizarding school, Le Guin's remains one of the most notable.
A Wizard of Earthsea revolves around the origin of Ged, also known as Sparrowhawk, the greatest wizard in all of Earthsea. A unique story that stars a morally gray character learning how to hone his skills and develop relationships with living creatures, magic and knowledge. A Wizard of Earthsea features a large cast of mainly POC characters, a rare occurrence in American Sci-Fi during the 60s and 70s.
6. Go Tell it on the Mountain  by James Baldwin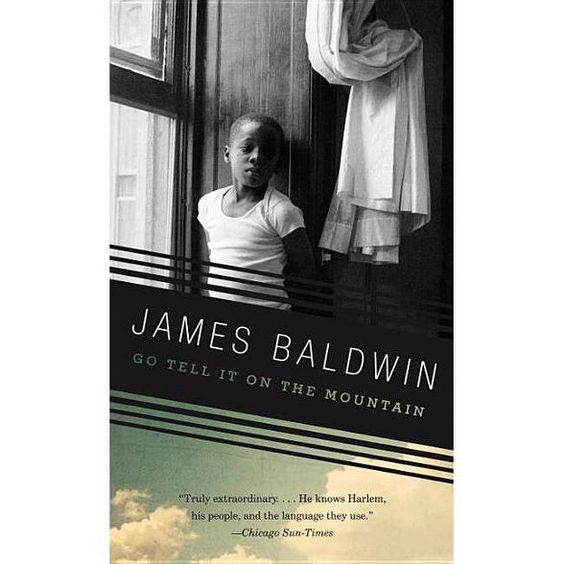 Many students may read their first James Baldwin work as a sophomore in college, like myself. Other students signing up for modern fiction classes will already feel at home in between the pages of Baldwin's phenomenally written stories. As his first major work published in 1953, Baldwin's Go Tell it on the Mountain instantly establishes itself not only as a semi-autobiographical work, but as a modern American classic.
While the work follows fourteen-year-old John Grimes and his journey of self-discovery, familial and church relations, the novel holds multiple different points of views. Make sure to drink in the beautiful story that Baldwin writes and discuss the best parts with your peers before class!
5. The Kite Runner  by Khaled Hosseini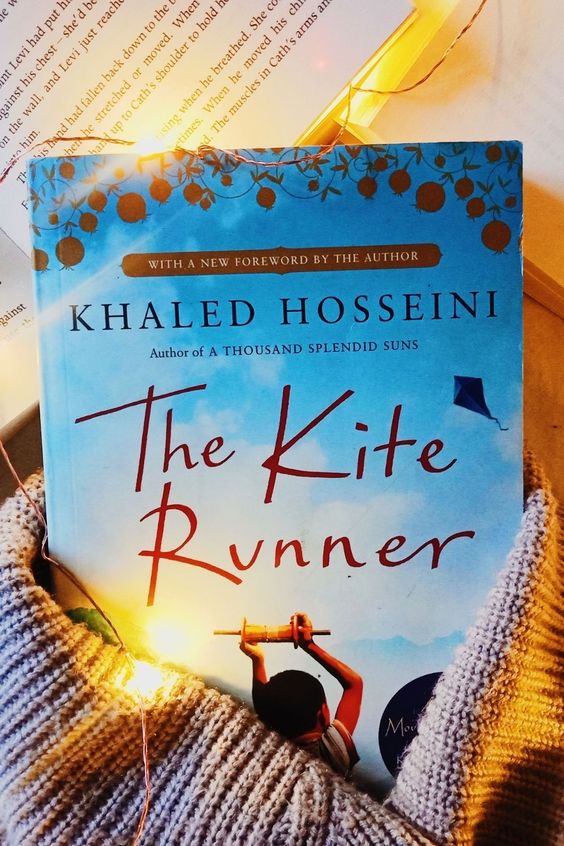 Stories revolving around unlikely friendships can melt even the coldest of hearts. As Khaled Hosseini's first novel published in 2003, The Kite Runner elicits multiple different feelings in its various readers. Many readers adore the story within the pages while others remain unmoved and unconvinced by the plot. The Kite Runner tells the story of a young boy named Amir and his close friend Hassan.
Both boys come from extremely different walks of life— Amir, the son of a rich man, constantly dreams of his father's approval. Hassan's father works as a servant for Amir's father. A clashing of two different worlds, the young boys learn how different the lives of people around them can be. An emotional story depicting violence and heartbreak, Hosseini's The Kite Runner comes highly recommended. This book sounds like a fantastic pick for book clubs, academic or personal.
4. Night  by Elie Wiesel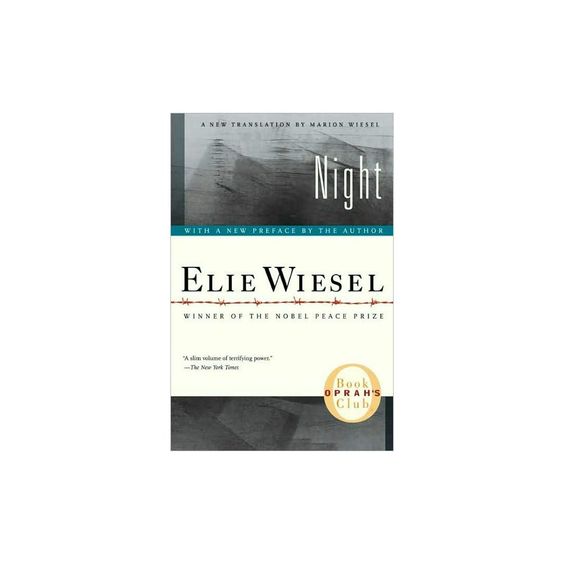 Some high schools and colleges offer students Holocaust courses emphasizing the survivors and the stories they put out about their traumatic experiences. For those students unable to register for these extremely important courses, broaden your personal library with Elie Wiesel's account of life in Auschwitz.
"Night by Elie Wiesel tells the story of his survival against all odds at a concentration camp during the Holocaust," St. John's University senior Jen Tenuto said. "A memoir that will break your heart, but is a must read for all ages as it dives into tragedy and history."
Wiesel's wife, Marion, recently released a new English translation. The newest edition contains important clarifications and corrections to her husband's story of survival. Even the youngest of readers picking up the story will understand the blunt and clear language. Reading stories of survival ensure that history does not get erased and allows for different perspectives on life.
3. The Outsiders  by S.E. Hinton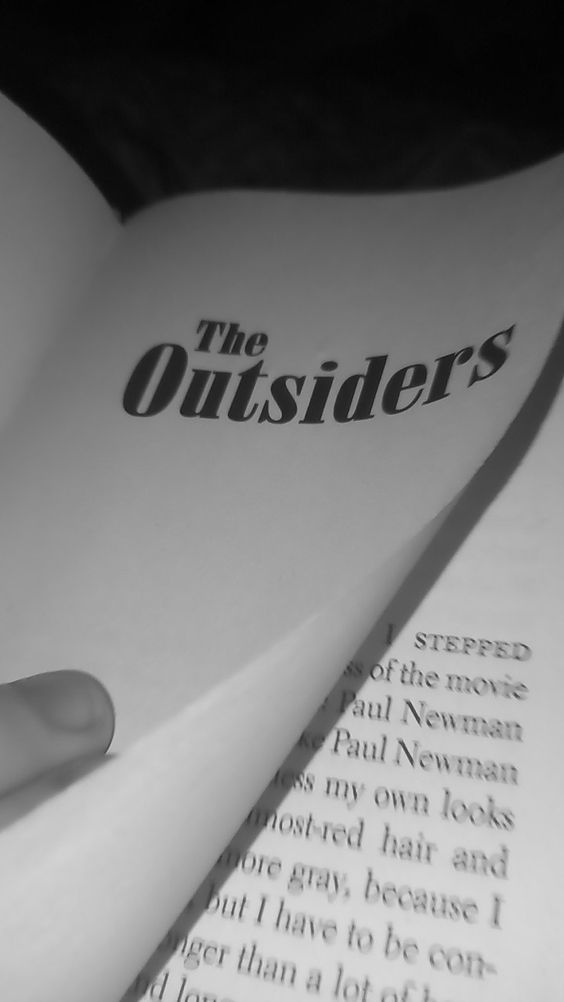 Students might know about the 1983 film starring Rob Lowe, Tom Cruise and the late Patrick Swayze. However, the novel written by Hinton under an alias, does not regularly find itself on high school or college English syllabi. The novel chronicles two weeks within the life of fourteen-year-old Ponyboy Curtis, the youngest of three siblings.
"The Outsiders by S. E. Hinton is a novel about a group of misfit lower-class boys trying to survive in a world that is posed against them. Through the main character Ponyboy Curtis, readers are able to see the deep internal struggle that can be faced between group identity and self-identity as well as the struggle to find one's own place in the world," St. John's University junior Samantha Haynia said.
Revolving around the class system of society —focusing mainly on the division of the Socs and the Greasers— life and death, The Outsiders proves itself a must-read modern classic for every student.
"As a future high school English teacher, this is absolutely a novel I want my students to become familiar with. Adolescents often struggle trying to create their own identity while trying to fit into the molds left by society and the existing social groups around them. A novel about the difficulties and possible tragedies that come with adolescence and finding oneself could be so incredibly beneficial. The prominent message from the novel that it is okay to not fit perfectly into a group. To make one's own decisions is something that high schoolers are not told enough and it could be the message that helps them grow and prosper," Haynia said.
Make sure to keep a box of tissues nearby, for the ending of the book causes a waterfall of tears. "Stay gold, Ponyboy. Stay gold," will make anyone who reads the book emotional.
2. Frankenstein: The Modern Prometheus  by Mary Shelley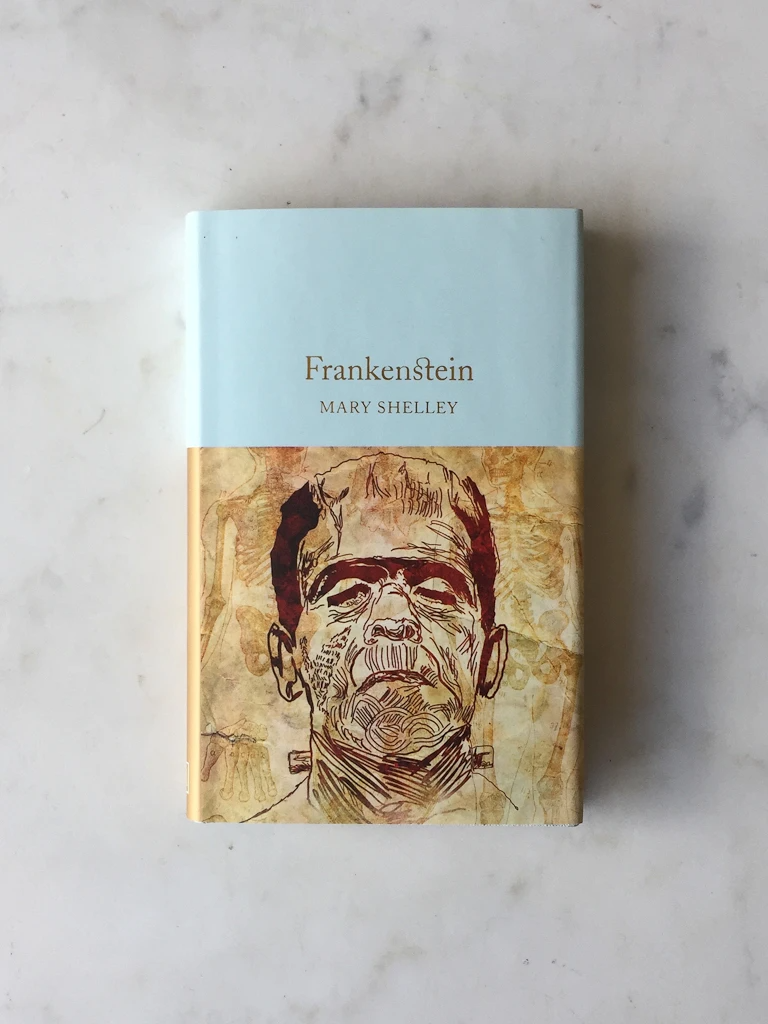 Students and readers across the globe know about Victor Frankenstein and his monstrous creation. Mary Shelley's original version, written and published in 1818, takes the title as the first ever sci-fi novel. While debuting in the 19th century, readers can turn a blind eye to the book's lack of 21st century modernity for breaking multiple barriers.
"Mary Shelley's Frankenstein is one of the best novels I've ever read. The first time I read it was in high school and it absolutely blew my mind. Of course, everyone knows the tale of Frankenstein and his monster, but knowing it was written by a woman changed me as a young woman," College of Staten Island senior Angelina Salvador said. "Shelley was the first science fiction author ever. A master of the gothic genre, who dealt with aspects of beauty, life, creation and death, through a story about a man creating a creature in blind curiosity.
Shelley's Frankenstein can be viewed as a modern classic for many reasons. The book allows for innumerable interpretations among students in the classroom. From Shelley's pregnancies to typical gothic tropes, the novel encourages deep thinking and creates fantastic discourses. And yes – the Creature did have a bride, but her name isn't "Frankenstein's Bride."
1. Between the World and Me  by Ta-Nehisi Coates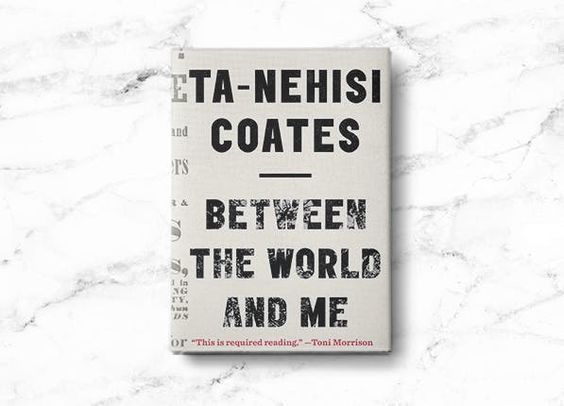 Perhaps a work best read alongside those engaging theory pieces from class, Ta-Nehisi Coates' epistolary Between the World and Me answers a multitude of questions for his son. Coates tackles questions regarding American history and ideals that allow for a shifting of understanding in many readers.
With America built on the generational exploitation of racial bodies— particularly the bodies of black men and women—Coates verbalizes what it feels like to inhabit and live within such a body. His work ensures an understanding of the past, confronts the issues within the present and allows for powerful changes in the future. While some readers may find this reading difficult and uncomfortable, opening the nonfiction text allows for different perspectives and understandings to grow.