If you're a constant page-turner and master analyst, look no further. From novels, poetry and nonfiction to plays, articles and film, English majors study the written word and the way it's engrained in society and culture. Reading may transport you to settings and introduce you to characters far beyond your imagination, and studying English in college would take this to the next level. English students become critical thinkers, writers and analysts through their studies. These 10 schools offer multiple specializations and tracks to their students, diverse core requirements, many opportunities for all the different types of English majors, capstone and honors programs and impressive faculty and alumni.
Take your nose out of a book and read about the 10 best colleges for English majors.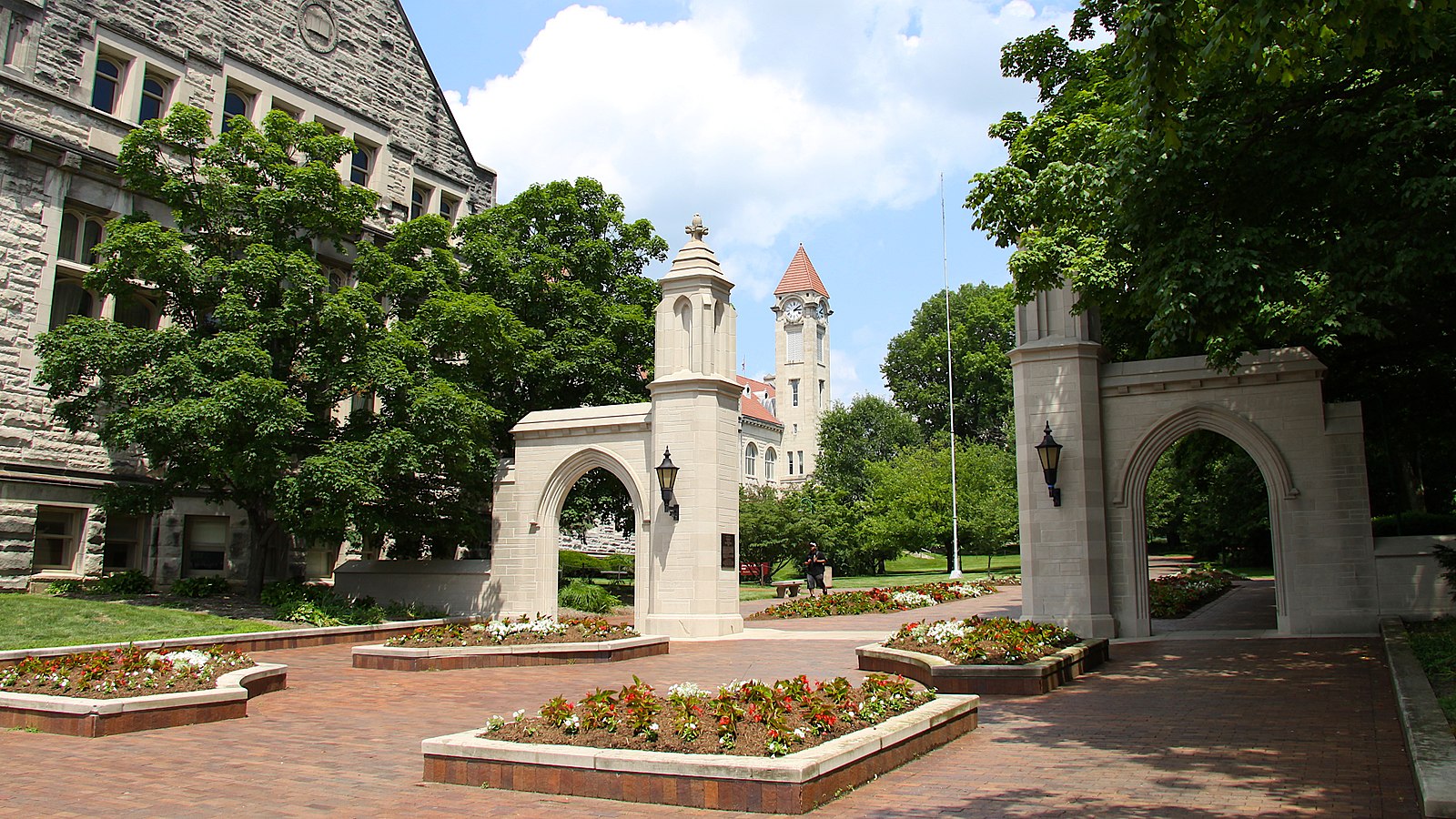 Indiana University English majors can choose to specialize across genres, subject areas and historical periods. Faculty who specialize in science, religion, business, popular culture, politics and philosophy teach English courses—demonstrating the diversity of thought that IU shows its students. IU has three areas of study for in the English department: literature and language, creative writing and rhetoric, writing and communication. Students who choose the writing and communication track have the option of specializing in professional and public communication. IU English students look up to faculty who publish their writing, like Professor Purmina Bose. Bose boasts several journal articles and publications focused on exploring colonialism, nationalist movements and neo-liberalism. Students can partake in independent reading, research and writing with tutorial instruction from a faculty advisor and write an honors thesis and participation in an honors colloquium, which gives them skills that go beyond the classroom and into the workforce.
9. Wellesley College
Reading, writing and creating make up the core of Wellesley College's English department. English students focus on bringing together critical and creative modes of writing and thought. Sign up for writing courses in poetry, fiction, children's literature and writing for television. Within the major, students can concentrate in English and creative writing. Aspiring creative writers can look up to Wellesley alumna Alyson Richman, author of The Lost Wife and The Velvet Hours. Taking a class in postcolonial, minority or ethnic writing exemplifies Wellesley's move towards diversification. "I've been in relatively small classes… I've found that just having the option of talking to a professor whenever makes the learning experience much easier. Not to mention it allows the professor to give you more attention and I felt that's allowed me to grow as a student," said Wellesley English freshman Mariela Flores-Hernández. Wellesley English students can also get involved on campus at The Wellesley Review, a publication that covers poetry, art and prose. They publish weekly blog posts, and any student can submit a piece of writing on any topic.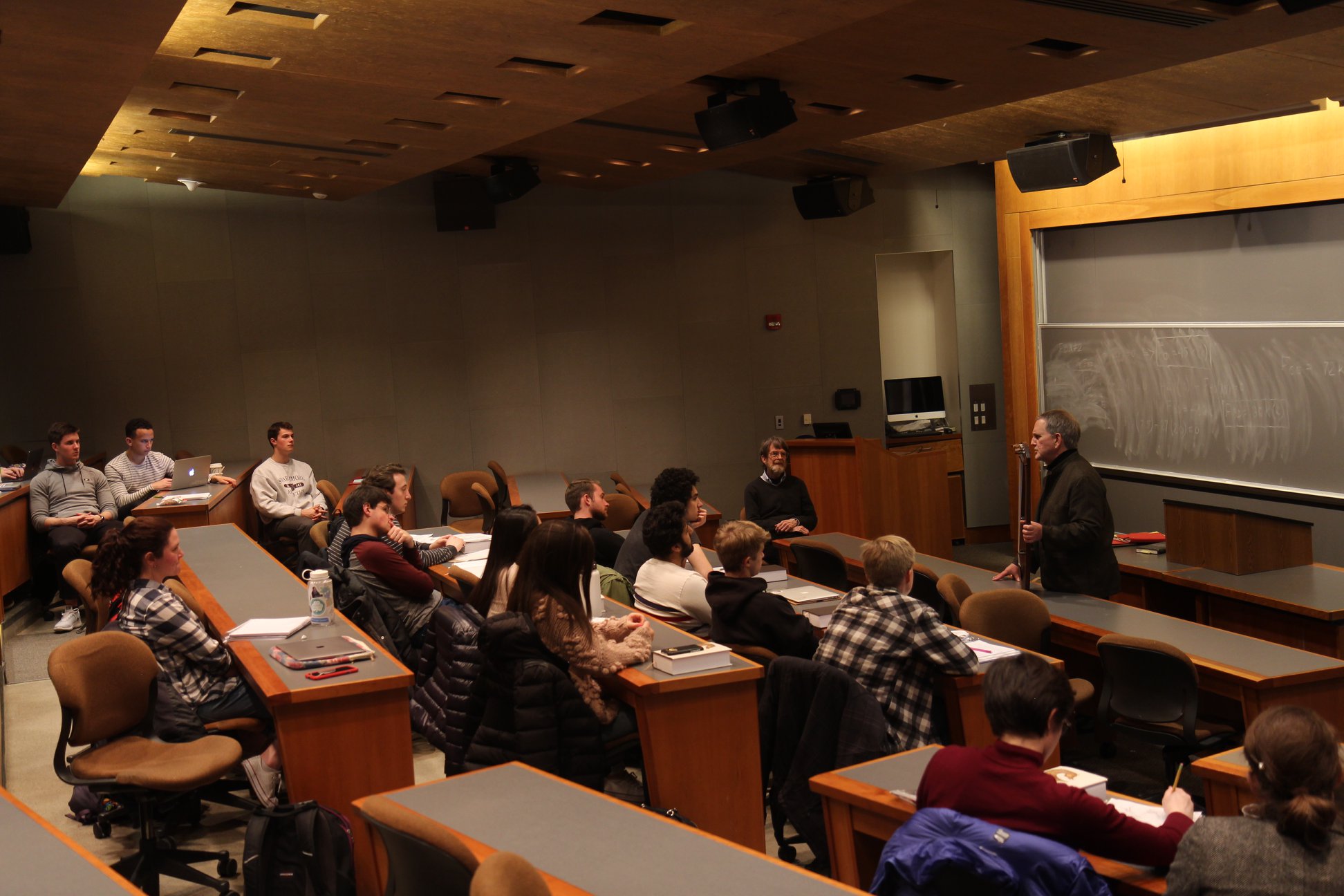 English students at Swarthmore College focus on more than novels, critical theory and poetry, they also study recently emerged areas like popular culture and digital humanities. The department aims to teach its students how the form of a text illuminates its meaning. Swarthmore encourages English students to seek out internships with the university to produce original creative writing projects and pursue guided research in literary studies. Students with a passion for the imaginative written word can specialize in creative writing. Julian Randall, a Swarthmore English alum, recently published his debut poetry collection, Refuse. Swarthmore offers writing workshops, to refine students' skills, and teaching certifications. Students who wish to gain deeper learning can take two-credit honors seminars on period studies, courses that study literature from a specific historical period. Swarthmore respects the traditional parts of an English major while also revamping its curriculum to recognize the modernizing discipline.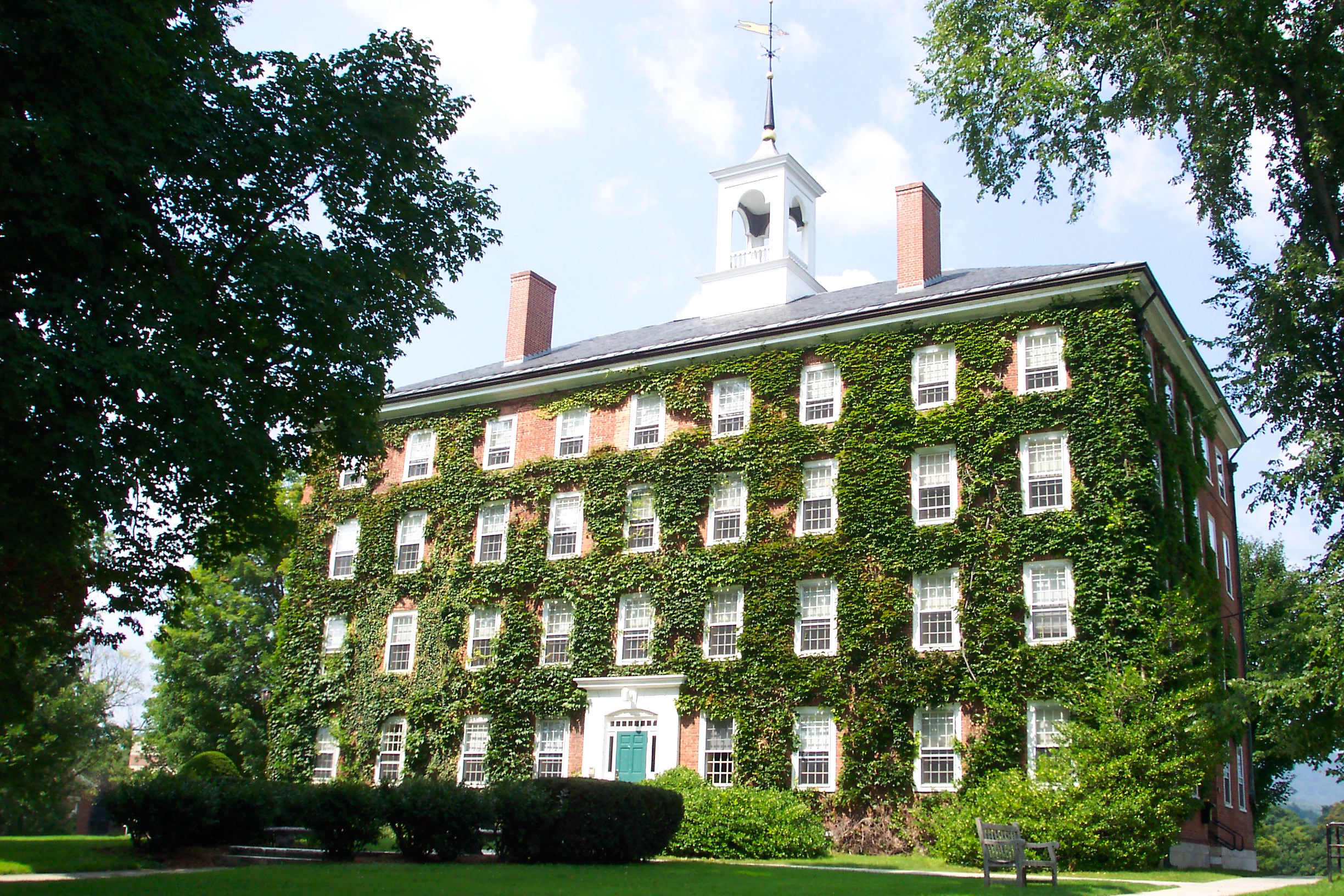 A storyteller's chosen medium tells you a lot about the story itself. That's why Williams College's English department focuses on that powerful choice as well as the way language affects and is affected by power and politics. The English department also has a traditional literature concentration. Williams English alumni include Jennifer Luo Law, author of Costovation: Innovation That Gives Your Customers Exactly What They Want –– And Nothing More, a Fulbright scholar, publicist and growth consultant. English majors at Williams learn about all of these areas and more as they choose their focus in literary history, creative writing, film and media, English and American studies or critical theory. Williams has many opportunities for its high-achieving students, including three routes towards honors—creative writing thesis, critical thesis or critical specialization. Senior English majors can get admitted into an extracurricular seminar, The 1960s Scholars, where students and faculty members discuss details of literary studies. Faculty members conduct research on literature with topics including gender roles, skepticism and cultural conceptions. Williams English students can study important socio-cultural issues through the lens of English literature and the discipline as a whole.
6. Middlebury College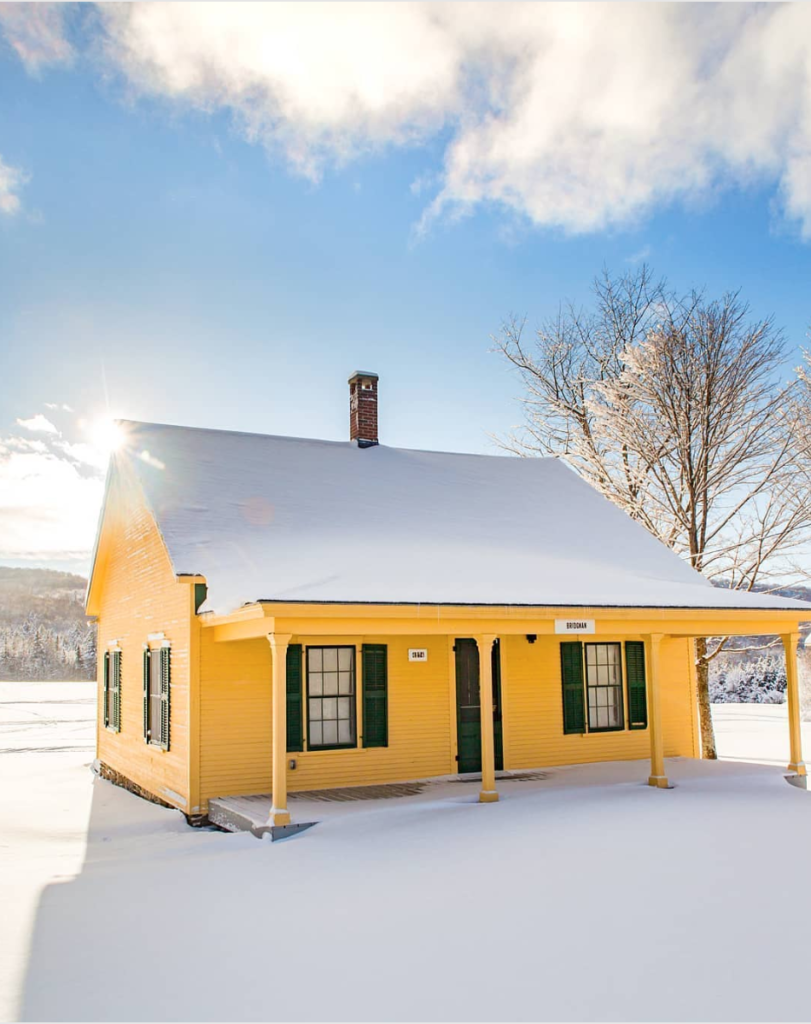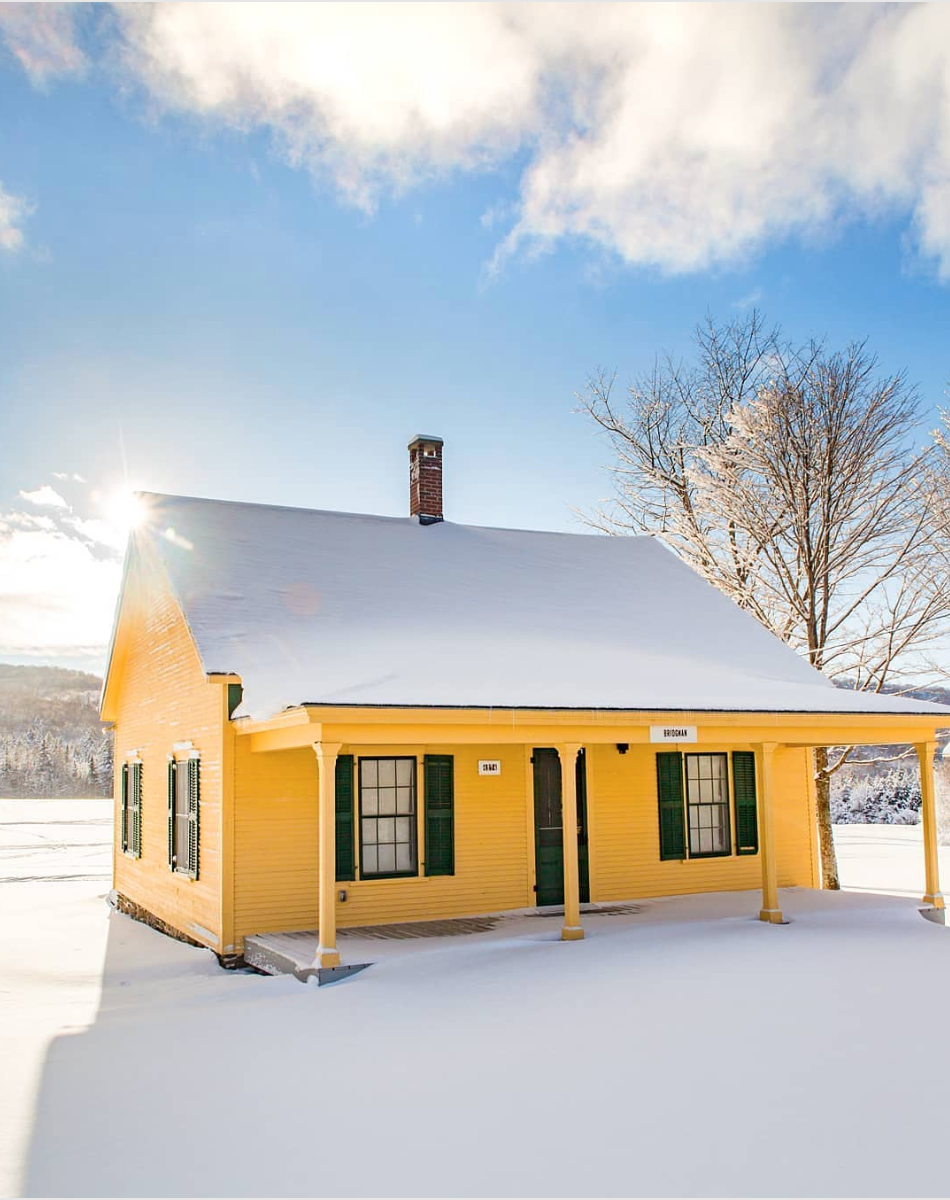 Middlebury hosts the Bread Loaf Writers' Conference every year. The conference is held in the Green Mountain National Forest on land that Joseph Bartell willed in Middlebury College in 1915. The conference has produced U.S. poet laureates and recipients of the Pulitzer Prize and National Book Award. Robert Frost, George R.R. Martin and Toni Morrison earned fellowship or faculty positions with the conference. Back in Middlebury, English majors get a well-rounded education in literature and analysis. Middlebury English and American Literatures majors take at least three classes devoted to literature: one advanced seminar, one class devoted to American literature before 1900 and one class that exposes students to cultural diversity in literature. The school offers a senior honors program to students who have participated in creative writing workshops and wish to write a thesis. Middlebury develops students written, oral, research, discussion and analytical skills through its classes. During their time on campus, they'll listen to successful poets, like Frank Bidart (a Pulitzer Prize-winning poet), and watch student plays. A member of Middlebury's English faculty, Julia Alvarez, Writer-in-Residence Emerita boasts numerous awards for her novels, poems and essays. Middlebury's liberal arts education allows English majors to flourish as they learn and refine their interests.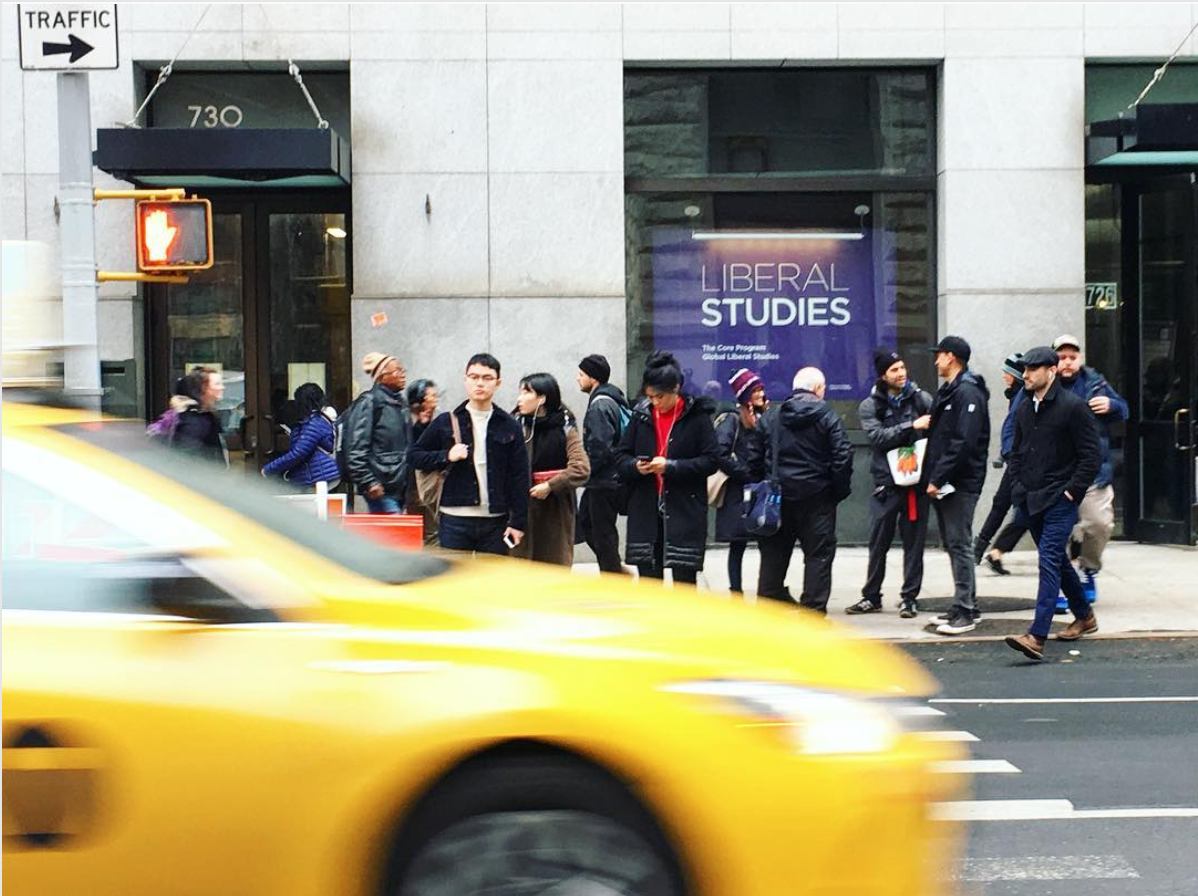 Ready to write the next great American stage play? First study the works of great playwrights with a degree in dramatic literature from NYU. The English Department also offers a track in literary studies or creative writing and minors in English and American literature. Martin Scorsese, director of The Departed and The Wolf of Wall Street, graduated from NYU. Can't decide between the stage and a story book? NYU Tisch drama students can earn a double major with the English department. NYU recognizes that English isn't only for liberal arts-oriented students with an English minor specifically for students in the Tandon School of Engineering. "[The professors] each offer a unique perspective and breadth of knowledge that I'm honored to learn from. Often their own research focuses primarily on the subject they're teaching, so they can offer readings and insight that maybe I wouldn't have gotten otherwise," said NYU English senior Sam Fritsch. "There are a lot of strong female professors who are slowly re-writing the curriculum to be more inclusive." NYU gave Fritsch the opportunity to study abroad in Sydney, Australia, and she plans to move to Shanghai, China, after graduation to work as a Writing and Speaking Fellow at NYU Shanghai. Students who wish to graduate with honors can enroll in a thesis program. The 40- to 60-page theses explore topics like drag performance, contemporary war writing and aesthetic theory. Students can write for publications based in culture, like Aftab, the literary magazine of NYU's Islamic center and Generation, an Asian-American interest publication, arts magazines, economics magazines or student news outlets.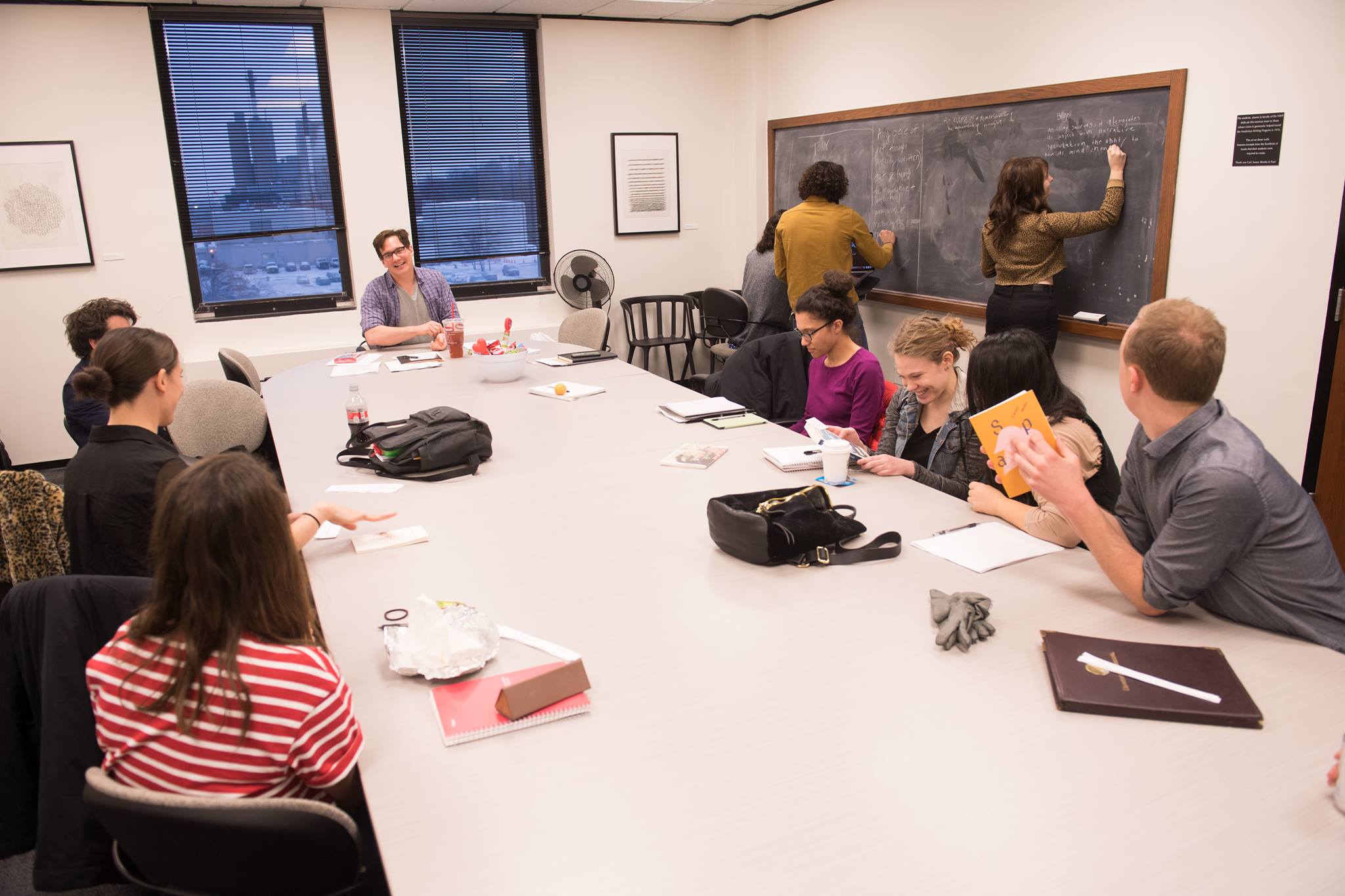 Iowa students can major in English, English and creative writing or pursue a publishing track. The English and English and creative writing options have similar core requirements like Foundations of the English major, historical period courses and a multiethnic American literature and culture course. Aspiring English teachers can choose the English and education major. "The professors genuinely care about their students and want them to succeed. As long as they see students putting in the effort, they try to help them out. The English department has some of the warmest and smartest people that I have ever met," said McKayla Boyd, an English and Creative Writing senior at the UI. Professor Florence Boos, for example, works in African American literary studies, book studies, digital humanities, Victorian literature, the Pre-Raphaelites and working-class writing. IU offers seminars and honors courses that improve research and writing skills, like "Inventing an American Past" and "Art, Trauma and Survival." Seventeen Pulitzer prize winners including Paul Harding completed the Iowa Writers Workshop, a residency program where students end with a thesis and a Master of Fine Arts degree. The university offers English@Work, a program which features guest speakers such as Lisa Owens, an alumna and now professional author of children's and young adult books, and Victor Corpuz, an attorney at law, who guide English students in marketing themselves and figuring out future plans.
3. University of Chicago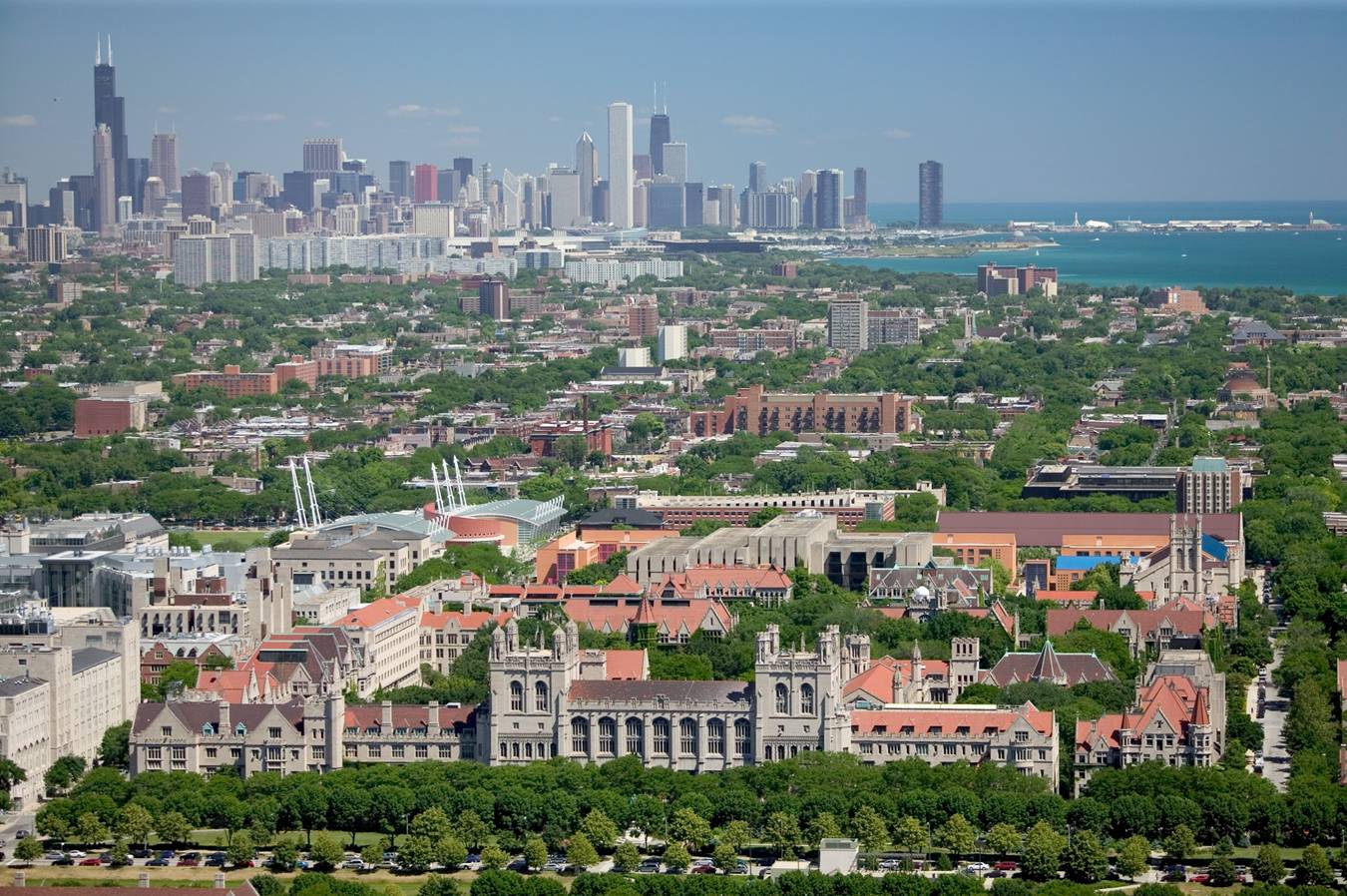 Prepare to discuss your heart out with the University of Chicago English Department. The courses offered center around literary and critical theory, form/gender/medium, literature in history and literature and cultures. English students can double major in creative writing and English language and literature. The school's requirements go beyond literature with a new emphasis on foreign languages and computer languages. Plus, English majors must complete genre fundamental requirements and declare a concentration in a specific area of English. The University of Chicago encourages discussion with its small classes about literary art, theory and philosophy in relation to the study of literature. Students can also complete an optional bachelor's project which involves a paper completed over three quarters for departmental honors consideration. The Janel Mueller Undergraduate Thesis Prize in English and American Literature is awarded to students who complete exceptional projects—which will definitely look good if you want to get into a competitive graduate English program. Jessica Abel, a writer, cartoonist and artist, attended the University of Chicago and studied English. The University of Chicago yields successful professionals in many fields with English degrees.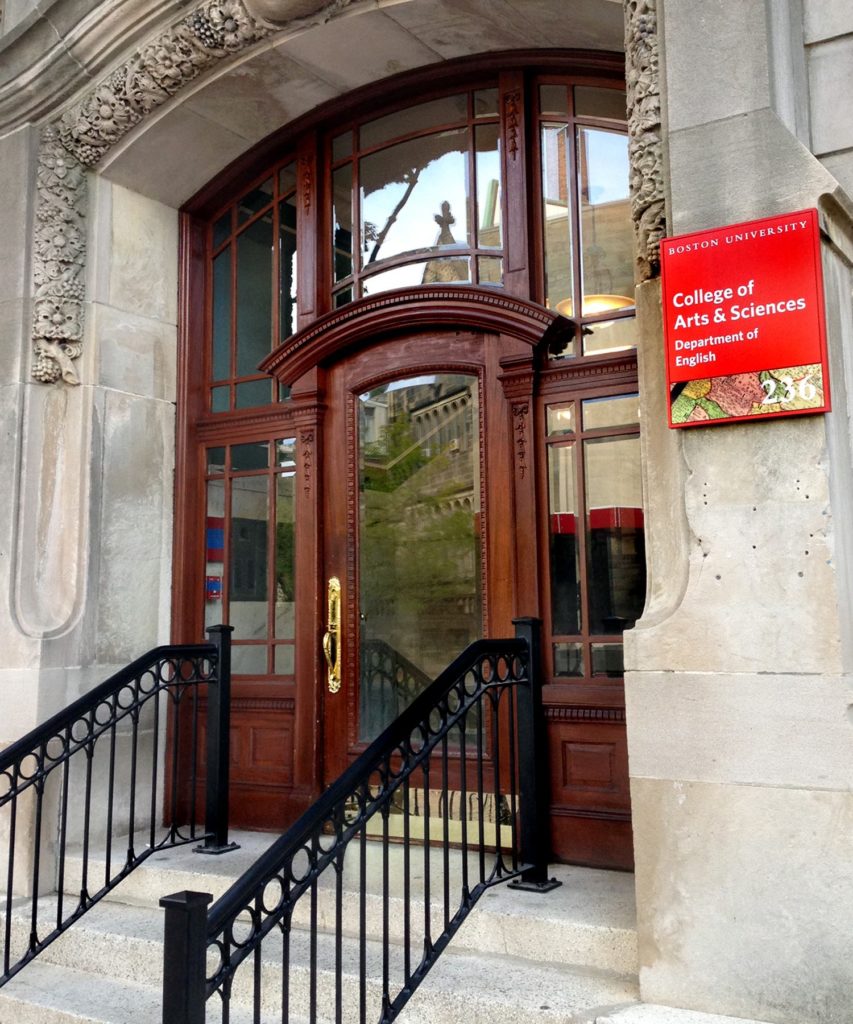 BU's English faculty have won 11 teaching and advising awards including three Metcalf awards—a prize established by a BU alum to identify excellent teaching at the university. The English major requires 11 courses rooted in literary criticism and British literature. Students can apply to take creative writing and playwriting courses. "I was impressed by the English Department faculty—they have qualifications and perspectives that I found impressive as an applicant. [My] favorite part of BU's English program… is the unique, specialized and creative courses offered," said BU English sophomore Rose Geer. BU offers a bachelor's and master's sequence to its English students. Students on the bachelor's-master's track must demonstrate proficiency in a foreign language. Jonathan Foltz teaches and researches modernist literature, film and media studies, philosophy, visual culture and aesthetics. He has won awards for his work including the Charles Scribner University Fellowship in English Literature and the Annan Dissertation Fellowship, along with awards for teaching. His publications include a book titled The Novel After Film: Modernism and the Decline of Autonomy and multiple articles and chapters. English majors can do independent work in a research area that interests them for two semesters during their senior year. Students with satisfactory theses graduate with departmental honors by demonstrating their expertise. BU has student publications including Clarion—a magazine on poetry, fiction and interviews with literary personalities and The Daily Free Press—BU's independent student newspaper. If you're an English major at BU, you'll choose from numerous class and extracurricular options based on your preferences with the written word.
Purdue offers five English programs so students can pick which will best suit their career goals: literature, creative writing, professional writing, English education and English Language in a global context. "It's super cool to be able to apply English and see its value in multiple ways," said Sarah Merryman, a Purdue professional writing senior. Creative writing focuses on the student as an artist. Students pursuing English education earn a dual degree with the College of Education. With English language in a global context, students learn about varieties of English around the world and the teaching of English as a second language. English literature focuses on reading and writing about literature and learning adaptive thinking, empathy and creativity. Finally, professional writing teaches students how to become multimedia and writing specialists. Purdue's successful English alumni include Rob Davidson, who recently wrote What Some Might Call Lies: Novellas. His published work shows the way Purdue prepares its students for success beyond graduation.
Beyond the major-track possibilities, the school houses the Purdue Online Writing Lab (OWL), a resource used across the world with instructional material on all types writing. English students can also pick up transferrable skills through research involvement. "A research class for professional writing majors… focuses on community engagement. We… started doing research with [the community partners] and it had real world impact. It helped them figure out what programs were needed for a community center in our area," said Merryman. Purdue's English department participates in the university's annual Research Expo hosted by Purdue's Office of Undergraduate Research. Students can attend and present at the literatures, languages and cultures symposium and the introductory composition and professional writing showcases. Purdue's English department shines with the quantity and quality of the resources provided to English students.