Spring Break rolled around and you either didn't make plans or they got canceled by COVID-19. Instead of risking your health and that of others, wouldn't you rather be cozied up in bed with some snacks as you self-quarantine? You can binge-watch movies that take you from New York City's skyscrapers to Miami Beach to Rome.
Check out these 12 spring break movies to fulfill all your different personas on your week off.
1. The ENTIRE Marvel Cinematic Universe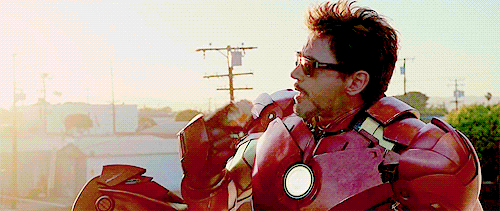 Need something to entertain you all week long? From Spiderman: Far from Home to Captain America: Civil War to Avengers: Endgame, the Marvel Cinematic Universe brings everything to the table including love, loss and Samuel L. Jackson. Bonus: Watching all these movies prepares you for the next installment, Black Widow, coming out this May and for the opening of Avengers Park at Disney's California Adventure Park this summer. "When in doubt, Marvel movies are the way to go," senior at Florida International University Andres Coronado said "The fact that it's over 20 movies and they're all intertwined keeps you entertained for days on end. The Spiderman storyline is definitely my favorite to watch over and over again." Grab a large tub of popcorn and binge-watch all 23 Marvel movies (available on Disney+) over the course of your quarantine.
2. Fast & Furious (2009)
Out of the many (and I mean many) Fast & Furious movies, the fourth evokes the biggest spring break energy. Join the squad as they illegally race through the streets of the Dominican Republic, Panama and Mexico, and party the night away after every victory. If you need more adrenaline by the end of the movie, consider working your way through all eight Fast & Furious movies that take place within the same universe. Watch the entire series if you miss partying on weekdays and wish you could race like Vin Diesel and Paul Walker do.
3. Spring Breakers
You can't possibly even begin to imagine a spring break movie list without Spring Breakers. With big names that make us all feel a little bit nostalgic — Vanessa Hudgens, Selena Gomez and Ashley Benson for starters. This movie centers around four college girls partying it up in St. Petersburg, Florida. Watching this movie puts you in the middle of the party scene from the comfort of your own home. Cure your FOMO by turning on Spring Breakers and pouring yourself a drink.
4. The Lizzie McGuire Movie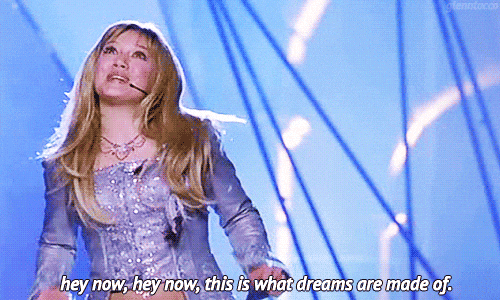 Bring back memories of the early 2000s by watching Lizzie McGuire and her classmates embark on a wild adventure in Rome. From the fashion to historic monuments, this iconic movie makes you feel like you spent spring break on a luxurious euro-trip from the comfort of your dorm room. Complete with catchy bubblegum pop and Lizzie's signature cartoon companion, all the guys and gals that you invite over will get their Disney fix satisfied. After finishing the movie, binge the entire show featuring even more wacky story arcs to keep you hooked. When in Rome… I mean your childhood bedroom.
5. The Last Song
At times, we all need a good cry. For that reason, The Last Song takes the cake when it comes to sappy Nicholas Sparks adaptations. Watching this movie takes you on an emotional rollercoaster especially when Miley Cyrus plays "When I Look At You" on the piano next to Liam Hemsworth; knowing that the pair met filming this scene also adds to the overall experience. Whether you recently went through a breakup or just wish you were at Myrtle Beach and not confined to your home, a box of tissues and The Last Song have your back.
6. Baywatch
The Rock. Do I need to say more? Picture beautiful lifeguards such as Zac Efron and Alexandria Daddario in an action-packed comedy based on the 90's series of the same name Baywatch, both with David Hasselhoff. The elite team run into drugs on their beach and track it to Priyanka Chopra's character and the city's mayor. Spring break without some insane action sequences and time on the beach doesn't exist; so follow the Baywatch elite team as they do more than just save the occasional drowning kid.
7. Step Up Revolution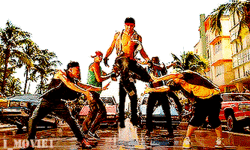 To really capture the spring break essence, watch Step Up Revolution. Set in Miami Beach and centered around two heart-tugging central themes — gentrification and dance — this installment of the Step Up franchise checks everyone's requirements for a good movie. Starring Ryan Guzman and Kathryn McCormick, Step Up Revolution include steamy scenes, jaw-dropping dance sequences and an incredibly upbeat soundtrack for you to gawk at. Invite your best friends over for a movie night and try to recreate The Mob's dance routines at safe social distances.
8. She's All That
One of the most comforting storylines the 90s brought us was that of the popular guy and the nerdy girl falling in love. Aside from the iconic Florida spring break scene, this movie does the job in letting you revisit the unrealistic high school setting we all wanted back in the day. Overall, the happy ending and feel-good vibes in this movie make it a perfect movie for any vacation. Plus, seeing young Freddie Prince Jr., Paul Walker and Usher on the screen doesn't do you any harm.
9. 21 Jump Street AND 22 Jump Street
Does a movie really need more than one of the most iconic duos in Hollywood in a cop action comedy? For endless almost-peeing-your-pants laughter, watch Jonah Hill and Channing Tatum in 21 Jump Street and 22 Jump Street with your friends from back home over spring break. The movies follow Tatum and Hill's character, two incredibly strange but hilarious cops that go undercover at different schools (at a high school and on a college campus) to uncover some serious crime. For a lighthearted short binge, watch these two iconic films on Hulu.
10. Midsommar
For a feel-good psychological movie, Midsommar keeps you on your toes and asking why. From start to finish, director and screenplay writer Ari Aster's story-telling gives a refreshing take on horror movies by playing with the order of events that occur in Dani's, played by Florence Pugh, story. Behind the floral embellishments and the dancing children, the sinister vibe of every moment builds up to the triumphantly unexpected ending of the movie. Liven up your spring break — uh, semester long break — with a sinister movie.
11. Bird Box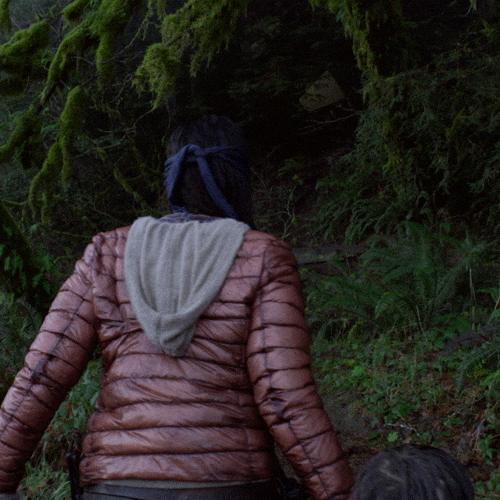 With a mix of psychological thriller and apocalyptic themes, Bird Box takes spring break to a creepy yet satisfying place. From the disorganized timeline to never seeing the monsters that have led to the world in the film, watch Sandra Bullock's character lose more than her mind trying to raise nameless children in a world where sight may be your biggest weakness. Despite the title's purpose not being explained until the climax, Bird Box plays with your emotions and cliffhangers to build suspense; avoid popcorn when watching because kernels will end up everywhere. For a change of pace in your spring break movies routine, stream Bird Box on Netflix.
12. The Twilight Saga
Vampires and angsty teen romance. What more can you ask for from a film adaptation of a cheesy love series? After moving in with her dad, Bella Swan played by Kristen Stewart finds herself falling for the quiet, pale and aloof rich vampire played by Robert Pattinson. Throw in a sexy Taylor Lautner as a werewolf and an inter-species love triangle and you have the Twilight Saga. "Twilight is my guilty pleasure," sophomore at Florida International University Domenica Roldan said."Even though it shouldn't be, it's my favorite movie to watch." To keep you on your toes all spring break, wrap yourself up in a blanket like a burrito and watch all five Twilight movies.