With finals finally over, students face an absurd amount of time to do, well, nothing. Thanks to mostly everything shutting down again, students find themselves without work or school to keep them busy. They sleep in until 3 p.m. and eat breakfast way past the designated breakfast time (it's 10 a.m. somewhere, right?). In between all this time on your hands to rewatch Marvel movies or bake Christmas cookies, students should definitely pick up a book!
Hear me out— I get most students don't want to pick up books until their spring semester starts, but so many fantasy series await, allowing you an escape this winter break. And boy, do bookworms—some prefer book dragons, thank you very much—want to overshare their favorite fantasy series with you.
Check out 10 fantastic fantasy series college students should read for a chance to escape everyday life.
1.
Throne of Glass
by Sarah J. Maas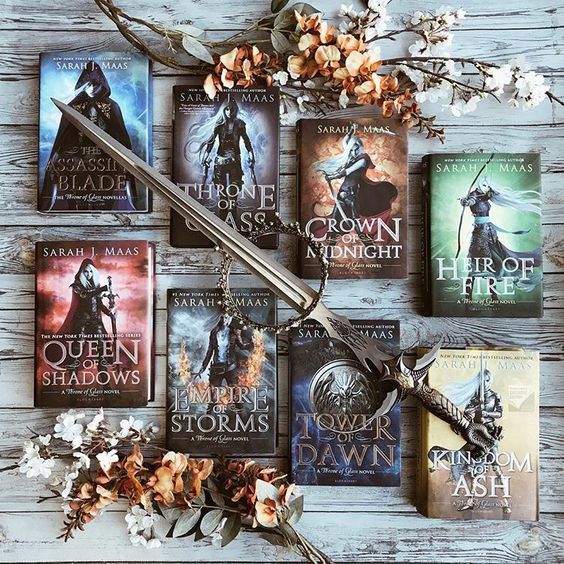 An extremely loosely based retelling of Cinderella, Sarah J. Maas' Throne of Glass series follows kickass assassin Celaena Sardothien. A critically acclaimed series and widely popular on Bookstagram, this series finds itself on the shelves of book lovers across the world. With over nine books, Throne of Glass will surely keep readers enthralled and rushing to get their hands on the next book in the series. Starring powerful female leads and handsome fae warriors, more magic than Disney can handle and plot twists that will literally leave you sobbing, how could it not?
"Throne of Glass is my favorite fantasy series because it has everything a girl could ask for. The action, romance and humor are so perfectly balanced that you never feel like anything is overdone and unrealistic," St. John's University junior Samantha Haynia said. "I would recommend this to anyone who enjoys fantasy novels: it has all of the best elements and one of the most amazing protagonists that I ever encountered. Something really important for me in a series like this, especially one with a female main character, is her ability to exist and succeed even if she didn't have a romantic partner by her side. Sarah J. Maas created that character perfectly. I really recommend this series to anyone who loves strong woman characters."
With strong female friendships, envious relationships and magical powers for days, readers will not be bored anytime soon with the Throne of Glass series. Looking for more twisty plots, strong heroines with equally strong bffs and more handsome male leads? Look no further than Sarah J. Maas' other two series, A Court of Thorns and Roses along with Crescent City.
2.
A Song of Fire and Ice
by George R. R. Martin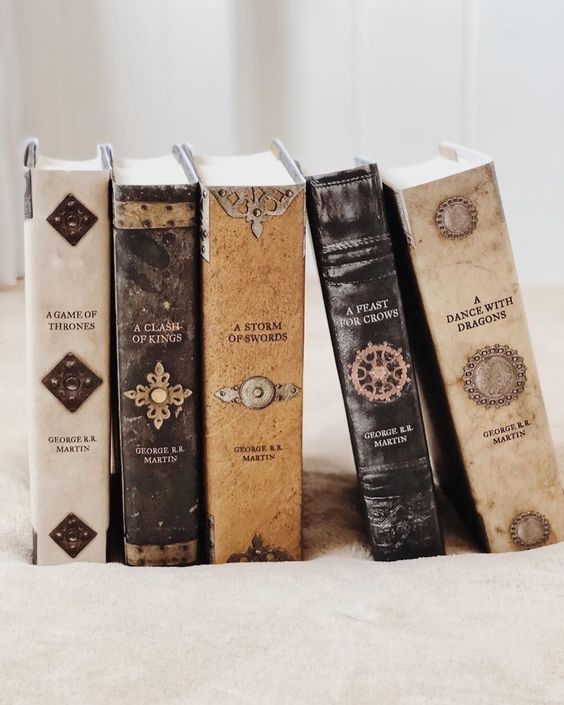 While the entirety of the Game of Thrones fandom disowns the last two disastrous seasons of the television show, they embrace the novels warmly. With the first four seasons of the show proving extremely faithful to the novel, fans scratched their heads as the next few seasons slowly but surely deviated from the books. With multiple different perspectives from characters such as Arya Stark to Jon Snow and Daenerys Targaryen, Mother of Dragons, the books allow readers to connect with characters on a deeper, more emotional level.
"While I initially became a fan of George R.R. Martin's A Song of Ice and Fire because of HBO's Game of Thrones series, it mostly came from the fact that I just wanted greater detail and more stories from Westeros. Obviously, with most adaptations of literature, you can miss out on certain parts of the author's original vision, and GOT/ASOIAF were no different," St. John's University senior Brian Gallagher said. "I would definitely recommend these books if you felt any enjoyment with the Game of Thrones TV series, or even seek a more 'realistic' fantasy experience. The story focuses less on magic and dragons (although they are DEFINITELY featured) and more on wars, political dealings, shadowy conspiracies and complicated relationships."
While Martin claims that the next installment of the series should arrive in 2021 (he's claimed that the book would be out for years now), fans missing the characters of Westeros can reread the epic fantasy series. GOT fans can also look forward to the prequel series House of the Dragon, based on Fire & Blood. Hopefully the prequel doesn't deviate too much from the book like the final seasons of GOT.
3
. Legend Series
by Marie Lu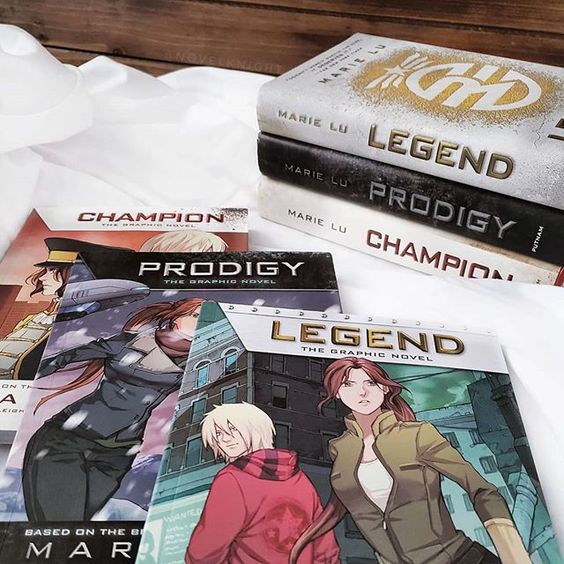 Calling all dystopian fans! With North America torn between the western Republic and the eastern Colonies, your average citizen (not born into a prestigious family) suffers greatly… sound familiar? With a rebellion group known as the Patriots, one can only assume how each individual agenda affects the nation as a whole. June and Day form an unlikely alliance, with one born into an elite family and groomed for success, and the other born into the slums as the country's most wanted criminal. Full of misunderstanding and miscommunication, separate agendas, struggles to save and avenge family—and perhaps most importantly— friendship and romance, the Legend series will leave readers in tears.
Originally a trilogy, Lu released the fourth book in her Legend series, Rebel, in 2019. The fourth installment follows June and Day a decade after the events of the final book in the trilogy, Champion. Following the aftermath of the revolution, the dark side of Ross City emerges, forcing Day and June to team up once again to protect the innocent.
4.
Percy Jackson and the Olympians
by Rick Riordan
If you were anything like me and found yourself obsessed with Greek mythology thanks to Percy Jackson, it's safe to say that some of your educational decisions were based off of this series. The opportunity to ace every Latin or Greek mythology test thanks to reading and rereading the Percy Jackson series certainly helped me feel more like Annabeth Chase.
"My favorite fantasy series is the Percy Jackson and the Olympians series and, of course, it also includes the Heroes of Olympus," St. John's University senior Adrian Genao said. "If you're looking to read about fantasy and adventure, I highly suggest this series. Reading this series was an exciting ride from beginning to end with Percy and friends. It even intrigued me to learn more about Greek mythology."
Greek mythology not cutting it for you? No worries, Rick Riordan wrote a series where the original Greek demigods from Camp Half-Blood team up with Roman demigods from Camp Jupiter. Or how about a series where Apollo finds himself transformed into a mere mortal? Not into that either? Riordan additionally wrote a trilogy on Egyptian and Norse mythology. With accurate representations of diversity, Riordan provides something for every reader to enjoy and relate to in each of his series.
5.
The Witcher Saga
by Andrzej Sapkowski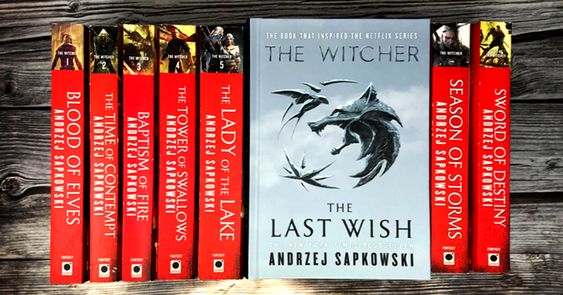 "Toss a coin to your Witcher, O valley of plenty!" Linked by inescapable destiny, The Witcher series follows Geralt of Rivia and the young princess Ciri. The powerful — not to mention beautiful — beast hunters known as Witchers develop their impressive yet frightening supernatural abilities at an extremely young age. With said powers at their disposal, the Witchers travel across different lands to battle wild beasts, monsters and other mythical creatures that pose a threat to peace and prosperity. The Witcher Saga includes five novels that revolve around Geralt taking Ciri under his wing after he finds her, with the young girl escaping after her country's recent bloody downfall.
As Ciri becomes not only a puppet for the international political war but also a young Witcher-in-training, Geralt finds himself facing more danger than he expected. With the beautiful sorceress Yennefer of Vengerberg and Dandelion the bard as friends and traveling companions, Geralt may be in for more than he bargained for. Following the rise in popularity regarding the book series, Netflix recently adapted The Witcher into a series starring the talented and handsome Henry Cavill as Geralt of Rivia. Along with video games and comic book adaptations, fans of The Witcher will undoubtedly get lost in this enthralling and magical series.
6.
Maximum Ride
by James Patterson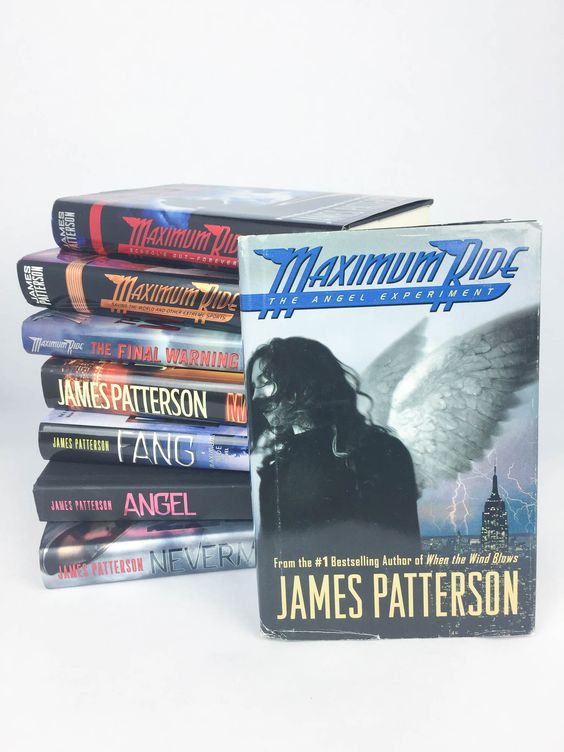 Perfect for college students looking for a blast from their past, despite the series not actually reaching college-level reading. The Maximum Ride series helps readers fly away from their daily life. With 10 books spanning the Maximum Ride series, this young adult action-packed series focuses on the struggles of the Flock. As the leader, Maximum Ride (or Max for short) must protect her family of misfits from the evil scientists who created them, while simultaneously saving the world. You thought having to write a 20-page paper was bad? Try babysitting the whole world while fighting mad scientists and their shapeshifting creatures.
"The Maximum Ride series is very fast paced. You don't read 15 pages of description of nature; rather, you let your own mind create the scenery. You feel as if you were one of the characters trying to escape the laboratory, learning how to use your physical advantage to protect those whom you love," College of Staten Island junior Anastasia Cheremisinova said. "This book is perfect for first time readers who will read page after page in a single sitting. This series is perfect for quarantine time, if someone is adventurous but can't go outside. It'll take them around the world, and as a bonus they will feel as if they took a part of this adventure too."
Pick up this enjoyable and engaging read to pass the time during quarantine. Not one for a novel series? No worries— there's a manga series that follows the series perfectly. Enjoy flipping through beautifully detailed pages and following the adventures of the Flock in the art style of Japanese manga.
7.
The Lunar Chronicles
by Marissa Meyer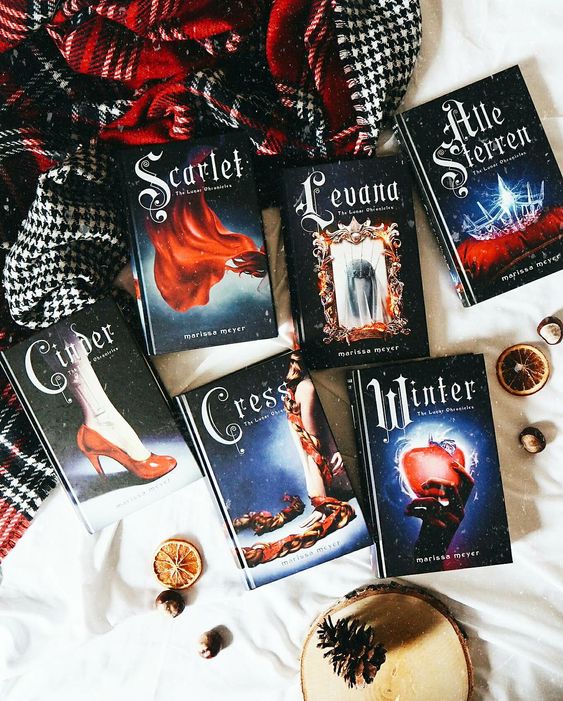 Love those classic fairy tales that your parents would read to you before bed? Tired of the Disney versions where the prince saves the princess (despite the awesome musical numbers)? The Lunar Chronicles provide the perfect storybook retellings for classical fairy tales such as Cinderella, Little Red Riding Hood, Rapunzel and Snow White specifically for young adults.
With an intergalactic twist, and not to mention LOADS of diversity, this series checks off plenty of boxes for readers. Follow each storybook heroine as they discover things are not as they seem before teaming up to fight evil space invaders. With to-die-for romances, a squad that would go to space to fight for you and royal struggles for the true heir to take the throne, Meyer's fairy tale retellings will leave you laughing, crying, hanging off of metaphorical cliff and wanting more.
8.
The Shadow and Bone Trilogy
by Leigh Bardugo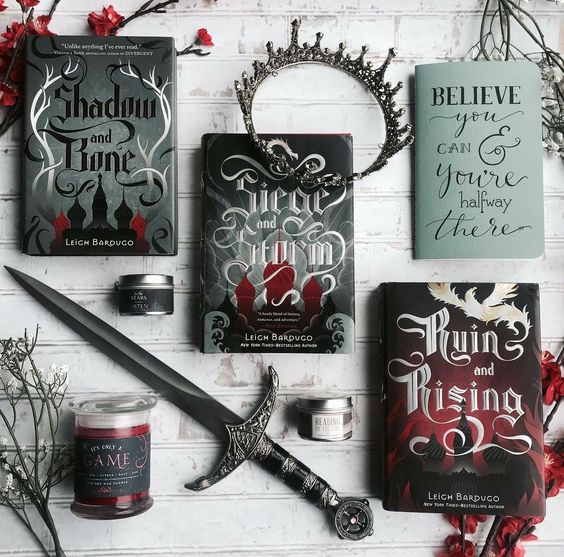 The beginnings of the Grishaverse, Leigh Bardugo's Shadow and Bone trilogy follows soldier and orphan Alina Starkov. Upon discovering she possesses magical abilities, she begins to train with the Grisha, or humans with the ability to practice the Small Science. Divided into three orders known as the Corporalki, Etherealki and the Materialki, each division is further divided into specialized types. Alina displays extremely uncommon abilities as a Grisha with her ability to summon light. The main antagonist, the Darkling, also displays similar rare power with his ability to summon darkness.
If you can't get enough of Bardugo's fantastic writing, check out her Six of Crows duology. While not directly connected to characters seen in the Shadow and Bone trilogy, Grisha characters make appearances. Thanks to their popularity, both series were successfully picked up by Netflix, exciting both fans and Bardugo with its production and release date: April of 2021.
9.
Hush, Hush Saga
by Becca Fitzpatrick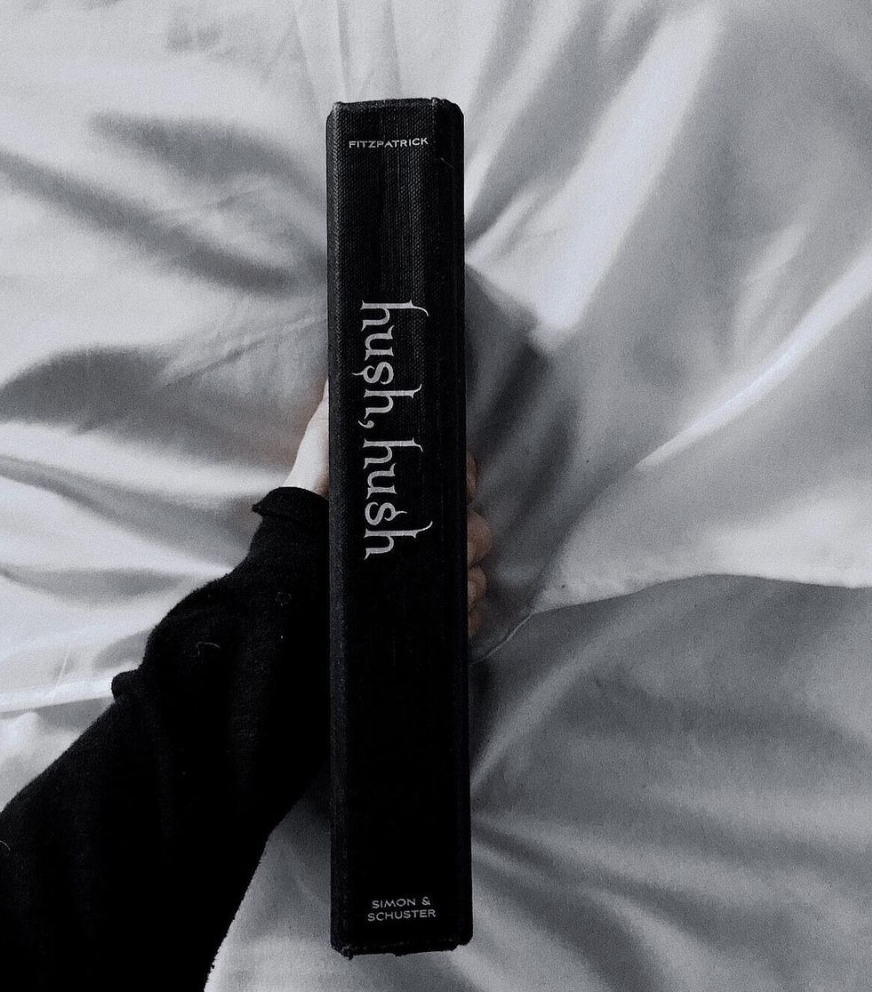 Remember that phase after vampire and werewolf love stories, but before faerie love stories? The one with angels and demons? Looking for a blast from 2009-2014 with smoking-hot fallen angels, a murder mystery and plenty of bone chilling plot twists? The Hush, Hush saga must be on your TBR list.
Strange things begin to occur after the mysterious new boy at school takes an interest in Nora Grey. Not too pleased to no longer work with her best friend Vee during class, Nora must endure Patch's taunts, strange behavior and even stranger backstory. After finding herself in multiple dangerous situations, Nora can't help but blame Patch for what she does not understand. Immersed in a world of angels, fallen angels and murderous agendas diverting Nora's desire for normalcy, readers will certainly swoon as Nora and Patch's relationship develops from enemies to lovers.
10.
The Shadowhunter Chronicles
by Cassandra Clare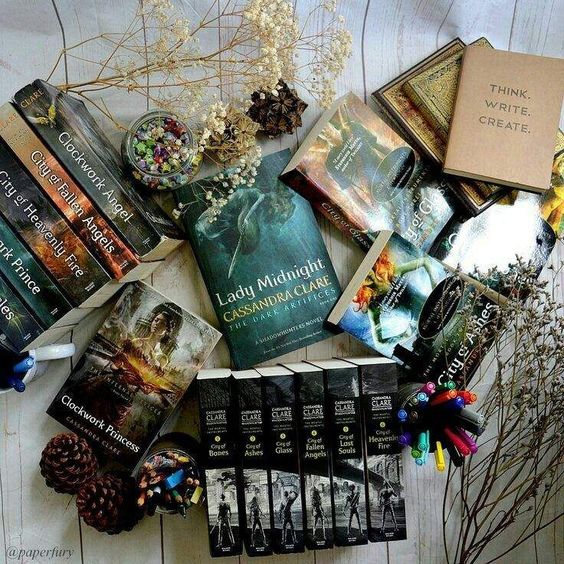 That angel and demon trope I just mentioned? A classic young adult trope that will seemingly never die, Cassandra Clare takes it a step further by focusing on a different generation of one family in her universe. In a world where both pagan and Judeo-Christian stories find themselves to be true, Shadowhunters exist to prevent demons from attacking and overpowering humans.
"The Shadowhunter Chronicles from Cassandra Clare make such a great read as there is a full universe that she created, with books ranging from Edwardian England to modern-day America," St. John's University senior Jen Tenuto said. "They're full of characters you can't help but love, and a universe so creative that it always keeps you wanting more."
Between traveling to Victorian London, 20th century Paris and multiple conflicts between Shadowhunters and demons, readers find themselves with over 15 books and counting to distract themselves with this winter break. There may be no time to sleep in until 3 p.m. thanks to the graphic novels, movies and television shows to enjoy after reading these fantasy series.