Also written by Fabulous Flores and Lizzy Winter.
Did you know that one in every 117 Americans graduated from Penn State? With Penn State ranking as one of the largest universities, you can bet there are plenty of famous and important people in the mix. Penn State boasts alumni including over 90 Olympic athletes, 11 past and present Congressional representatives, a Medal of Honor winner and 332 Penn State football players selected in the NFL draft. With so many Penn State notable alumni to choose from, here are some names you may recognize and hopefully a few you don't.
Check out 22 Penn State notable alumni that made history.
1. Jonathan Frakes
Jonathan Frakes gives us all hope that we too can go from participating in No Refund Theatre to having a Pez figure made from our likeness. Frakes graduated from Penn State with a Bachelor of Fine Arts in Theater Arts and was a member of the Penn State Thespians. He soon became known as Commander Riker and overall badass in Star Trek: The Next Generation and sequential movies.
2. Lt. Michael Murphy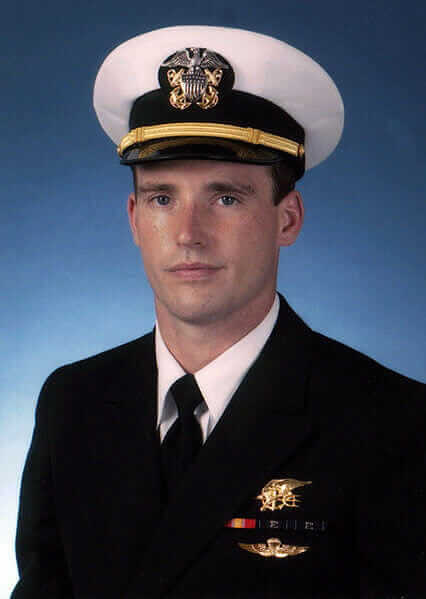 Lieutenant Michael Murphy graduated from Penn State with degrees in political science and psychology. In 2007 he became the first member of the US Navy to receive the Medal of Honor since the Vietnam War. You can see a memorial to Murphy on campus thanks to the class of 2011 donating and erecting a veteran's plaza in his honor.
Beyond that, Lt. Murphy participated in several War on Terrorism missions. Sadly, he was killed in June 2005 after his team was surrounded by Taliban forces. However, the memory and legacy of Lt. Murphy lives on at Penn State. In 2010, the seniors gifted the university with the Lt. Michael P. Murphy /Penn State Veterans Plaza that honors both Murphy and every Penn State veteran.
3. Guion Bluford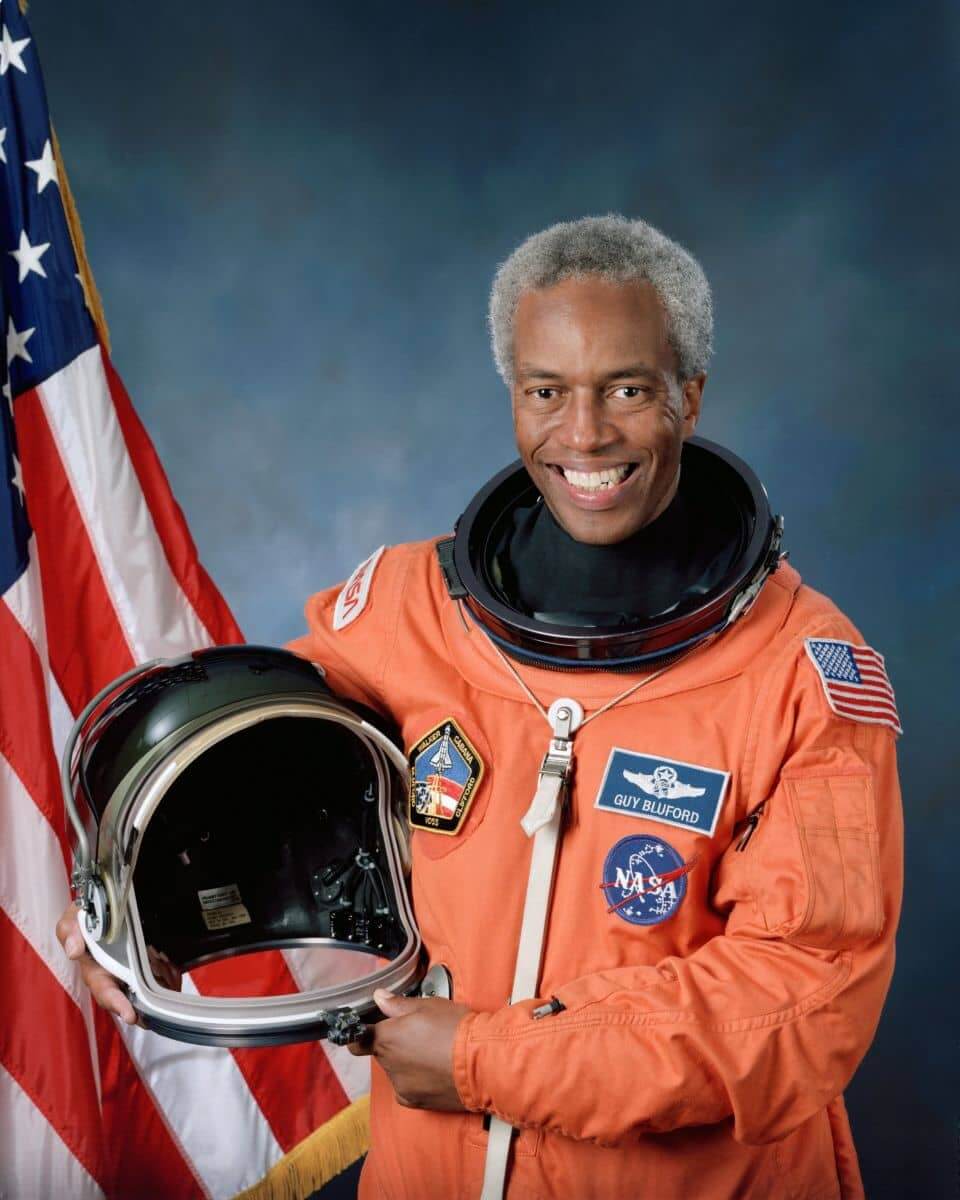 Hard to imagine that Guion Bluford started out taking ASTRO 100 just like the rest of us. Bluford earned a Bachelor of Science degree in aerospace engineering from Penn State in 1964. Not only was Bluford a NASA astronaut, but also the first African American in space. He was a Colonel in the US Air Force and participated in four Space Shuttle flights.
4. Keegan Michael Key
We can all feel some Penn State pride whenever we see Mr. Garvey yelling at his students on Key and Peele. While Keegan Michael Key didn't receive his undergraduate degree at Penn State, he did earn a Master's Degree in Fine Arts at the university. He's famous not only for comedy sketch show Key & Peele on Comedy Central, but also for acting and writing for MadTV.
At Penn State, he is known for his spot-on James Franklin impersonation. Key, a class of 1996 graduate, was the Grand Marshal for homecoming in 2015 and brought lots of laughs and energy into Happy Valley. Did you know the school inspired many of his characters, including Hingle McGringleberry? You've probably laughed at his more well-known skits "Obama's Anger Translator" and "East/West Bowl" (that also happened to include another famous Penn Stater Hingle McCringleberry), as well as flocked to the box office to see movies like Keanu. "Three of the best years of my life were spent at Penn State," Key said during an interview with Onward State, a student-run online magazine for all things PSU. From PA to LA Key still embraces his blue and white roots.
5. Franco Harris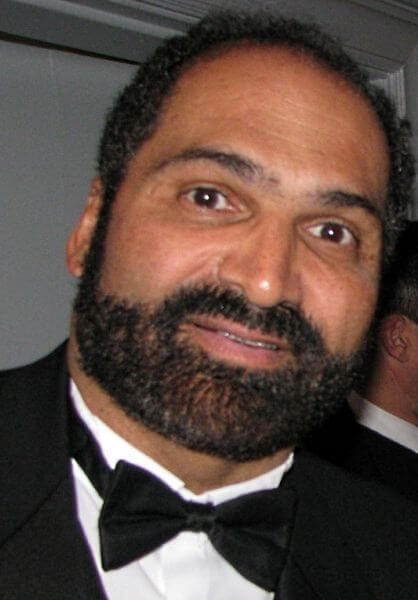 Franco Harris played football for the Nittany Lions during his undergraduate career at Penn State. He went on to play for the Pittsburgh Steelers and Seattle Seahawks in the NFL. While there he became a four time Superbowl Champion, one time Superbowl MVP and was inducted into the Pro Football Hall of Fame.
6. Richard T. James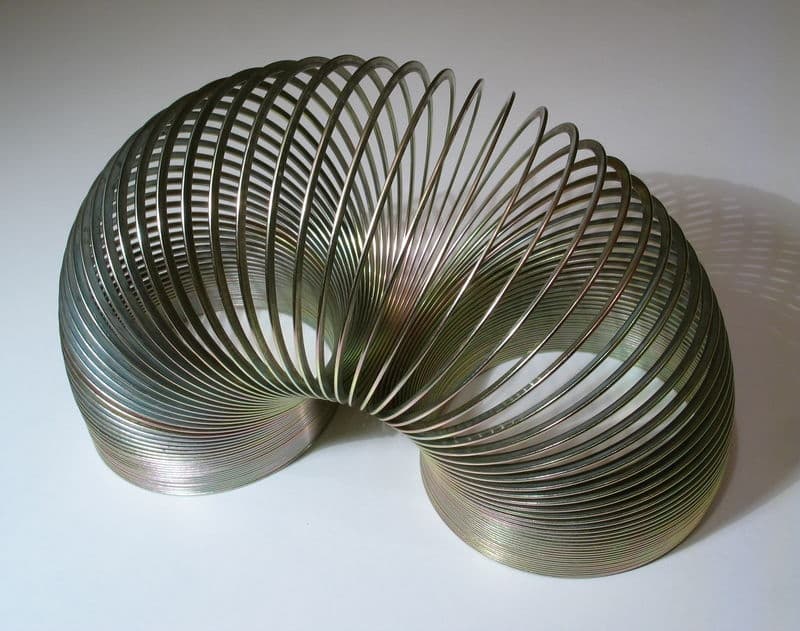 Though you may not recognize Richard T. James's name, you probably would recognize one of his inventions. Yes, James is responsible for the Slinky. He graduated from Penn State with a degree in mechanical engineering, but ended up using his idea of tension springs for the toy we know today, proving that you can use your Penn State degree in truly any way.
7. Steve McCurry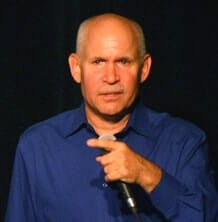 Steve McCurry has a degree from Penn State in Theater Arts, but ended up finding his passion for photography while taking photos for the college's newspaper, The Daily Collegian. McCurry is best known for his work for National Geographic and his photo "Afghan Girl." The photo is known for being one of the most widely recognized images in the history of National Geographic.
They say a picture is worth a thousand words. McCurry's pictures have been worth more than that. They have brought emotion and awareness to the world through one single shot. Beyond National Geographic, his photos have been featured in publications like The New York Times. In our society, you tend to get negative feedback when you voice your aspirations regarding a career in photography. Many people will tell you it's impractical. McCurry defied these assumptions and continues to change the way people's perspectives through his photos. For journalism and communications students at Penn State, this is an alum to look up to for inspiration. McCurry shows all photo students at State that the hard work can be worth it in the end.
8. Herman Fisher
Herman Fisher, known as one-half of the duo Fisher-Price, graduated from Penn State with a BA in Commerce and Finance in 1921. Price started out by manufacturing wooden toys and eventually built the company into the world's largest manufacturer of preschool toys. I'd like to personally thank him for the Power Wheels cars I loved so dearly.
9. Lara Spencer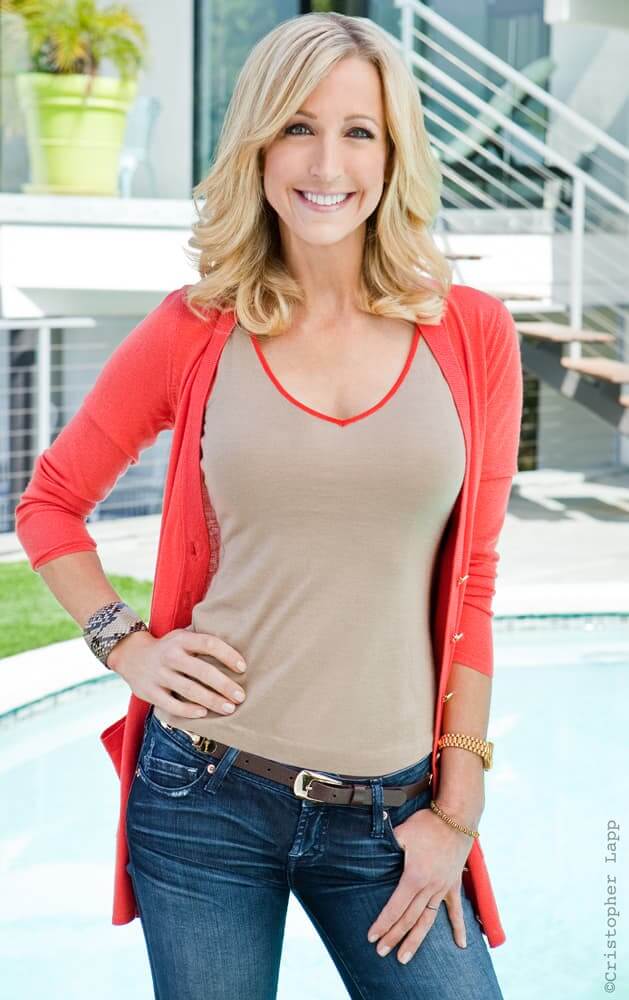 Lara Spencer graduated from Penn State with a degree in broadcast journalism in 1991. Starting off her career on local cable news, she now co-anchors Good Morning America and formerly hosted Antiques Roadshow. But Spencer hasn't forgotten her Penn State roots just yet, as we get to see her on campus once again as the Grand Marshal of the 2014 Homecoming Parade. Think she'll bring some antiques along?
Anyone watching the show knows she is never shy to express that she is Penn State Proud. Did you know Spencer was on the Lions diving team? In 2016, she also hosted PSU sorority Kappa Delta and reminisced about her memories at State. Her involvement in the Kappa Delta sorority and athletic participation as a diver helped mold the hard working attitude she needed to succeed.
Spencer is truly #goals for all Broadcast Journalism majors at PSU. Most journalism majors at PSU know about her success. Take Shay Thompson, a graduate of Penn State's broadcast journalism program, for instance. "She is a shining example of how strong the journalism program is at our Alma Mater," said Thompson. "Spencer asks all the questions I want answered on her segments and her personality radiates through the TV. I enjoy seeing her on GMA." Whether bragging about a PSU football team win or shamelessly plucking our journalism school, you can't deny Spencer is certainly proud of her alma mater.
10. John Amaechi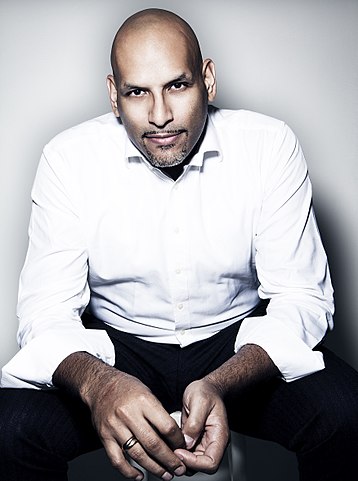 John Amaechi transferred to Penn State from Vanderbilt, where he became a two-time First Team Academic All-American selection. Amaechi is known for his sports career as a basketball player for the Cleveland Cavaliers, Orlando Magic and Houston Rockets. But more notably, Amaechi was the first former NBA player to come out as gay, becoming, as said by BBC, one of the most "high-profile gay athletes."
Looking for more impressive Penn State alumni?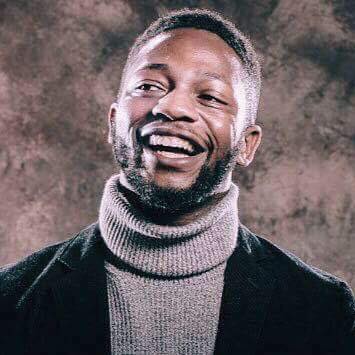 Since graduating from Penn State in 2014, Fofanah's life has been a literal rollercoaster. After graduation he studied design in Italy to expand a clothing line he started in college, MoAP (Motivational Apparel). While there he discovered a love and niche for business. "I noticed that the designers really lack business skills so I started doing consulting for them," said Fofanah. He also worked for Versace (yes, that Versace), Maci's Fashion Incubator and Fortune 500 companies through the consulting agency Pricewaterhouse Coopers. It all culminated into the start of his own business, House of Fofanah. House of Fofanah provides courses for anyone looking to start a business and aims to guide potential entrepreneurs. As if all of that wasn't enough, he also serves as the VP of Basebutter, a skincare brand for women of color featured in Cosmo and Essence. Abu Fofanah is only in his early twenties, but already leaving his mark as a notable Penn State alum.
12. Ty Burrell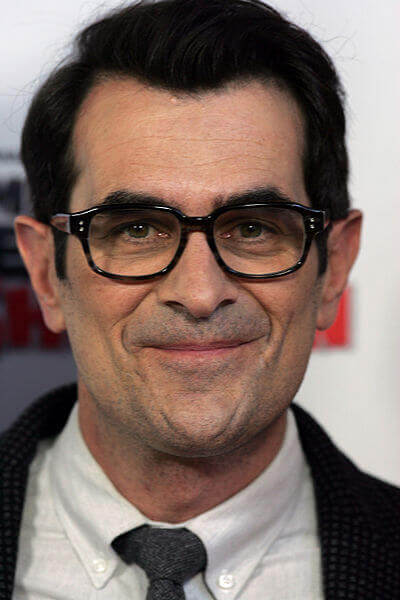 Otherwise known as Phil Dunphy from the hit show Modern Family. "The dad guy does have some pretty good quotes…he's a strange character. I forgot he went to Penn State," fan and former Penn Stater Nicholas Fuller said. While he did start out his academic career at the University of Oregon, he soon realized where it was really at and finished his education at Penn State. Burrell not only earned an MFA degree at PSU, but he also secured a spot in the Nittany Lion family. No telling whether or not he dabbled in cheerleading or magic while at Penn State, though.
13. Johnny "Bananas" Devenanzio
This TV personality/ reality TV star first dawned our sets in 2006 when he first appeared on The Real World: Key West. Since then he's appeared in a handful of spin off series. Before making a name for himself in the land of reality television, Johnny attended Penn State. In fact, it was at Penn State that he was dubbed, his now famous nickname, Johnny "Bananas." A veteran of MTV's The Challenge, he holds the record for most challenges won and has made the most money out of every single cast member. Basically, he's a beast and has made a living for himself doing so. Now you may be wondering…is he a natural athlete by DNA or is he a natural athlete because he's a Penn Stater? You decide.
14. Margaret Carlson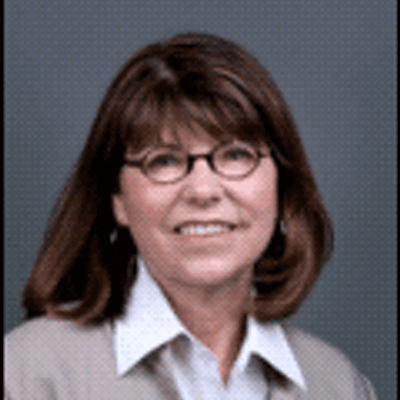 Carlson made history for being TIME Magazine's first female columnist. She now writes for Bloomberg News. Some of her famous works include the piece she wrote on John Kennedy's death titled "Farewell, John" and author of Anyone Can Grow Up: How George Bush and I Made It to the White House." Before paving the way for women journalists, she was an English major at Penn State graduating in 1966. Talk about being a trailblazer.
15. Robert Bruce Banner aka THE HULK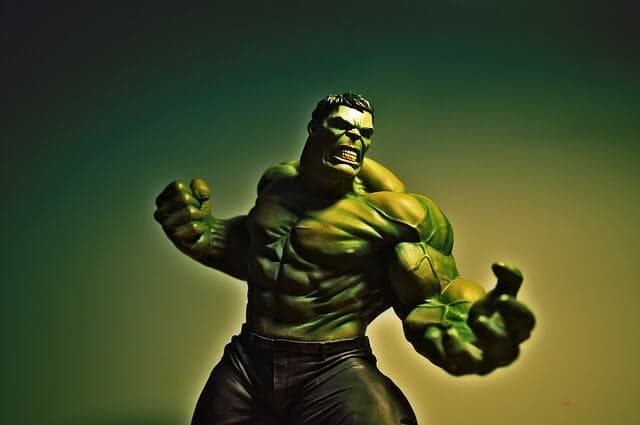 Okay, I get it, he may be a fictional character but any true Marvel fan knows the importance of The Hulk's background (or any hero's genesis for that matter). Banner started out at Harvard University but transferred to good ol' Pennsylvania State University. Take that Ivy League. You have to admit, it's pretty cool Penn State shaped a comic character still famous to this day. The character was first introduced in the debut issue of The Incredible Hulk in May of 1962. How many schools can say they have an alumnus who has fought the forces of evil?
16. Devon Still
Nittany lions know the name Devon Still for more than just his time on the football field. He played for Penn State from 2008 to 2011 before joining the Cincinnati Bengals in 2012. But that's not all. His endless love for his daughter, a cancer survivor, has become a pretty big deal too. He started the Still Strong Foundation, inspired by his daughter's fight, and he's used his position as a pro athlete to spread awareness for the cause.
Still made an appearance with his daughter on campus at THON 2016 to support. What's THON, you ask? It's basically a 46-hour dance marathon where sitting and sleeping is prohibited. The dancers raise money prior to the marathon, and it is all donated to the fight against pediatric cancer. He started the foundation, but he's certainly not the only alum involved today. "Our alumni are extremely dedicated in raising money and spreading THON's mission across the globe," THON 2018 Alumni Engagement Director Kelly McCready said. "Without our alumni, we would not be able to reach our full potential of our mission and our goal. We recognize that they have molded the foundation of what THON is today."
17. Donald P. Bellisario
In the spring of 2017, the College of Communications was renamed after receiving a generous $30 million donation. Donald P. Bellisario donated the money to help the college continue to flourish. "This is a wonderful opportunity for the college," Bellisario College of Communications advisor BB Murè said. Murè explained that there are more scholarships available for students struggling with debt due to this donation. The money will continue to help keep state-of-the-art equipment available and will also help bring in even more advanced tools as well.
You perhaps know this Class of 1961 graduate from his TV roles. He just so happens to be an NCIS producer. Bellisario was honored with a star on the Hollywood Walk of Fame in 2004 and he was named Producer of the Year by the Caucus for Producers, Writers and Directors in 2001. Bellisario not only exemplifies how far a Penn State degree will take you, but also how giving back to where you started is key in continuing a successful life.
18. Rick Santorum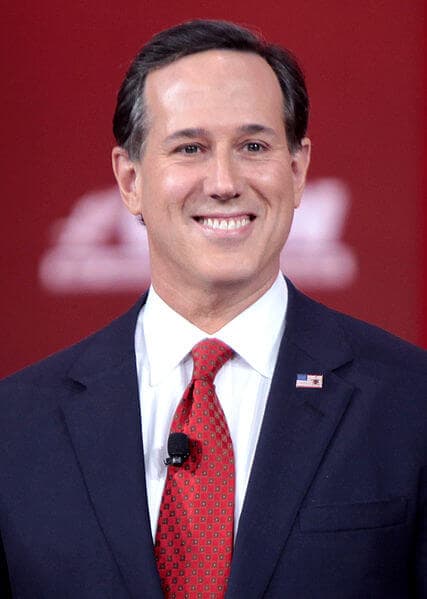 In 1986 Rick Santorum graduated from Penn State's Dickinson Law School and started his future in politics. At one time, he was the Republican senator. Santorum is also an author, government contributor and attorney. This former senator also ran for president in 2012. No matter where your political loyalties lie, having an alum in our government is admirable and inspirational. This particular alum shows political science students that Penn State isn't just known for its football team. This past January, Santorum was able to add CNN senior political commentator to his impressive resume, bringing even more honor to Old State.
19. Patricia A. Woertz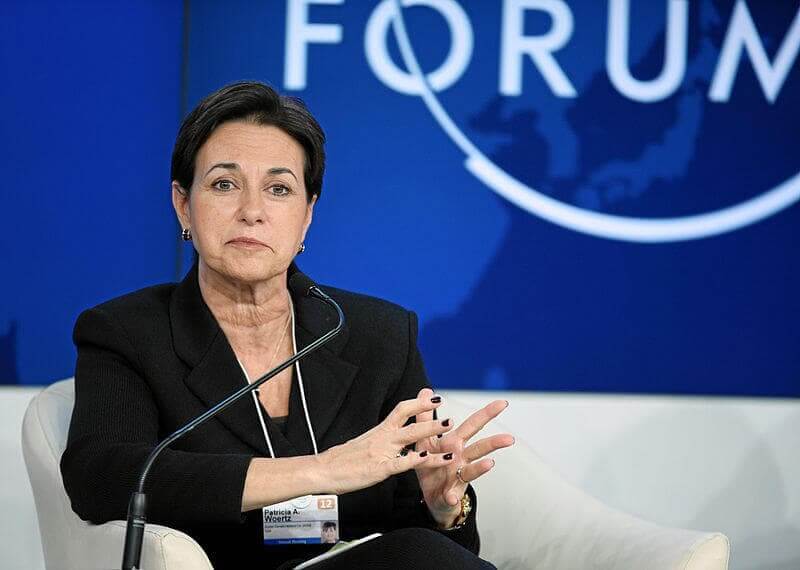 Patricia A. Woertz graduated from Penn State in 1974. She is currently retired, but she was once the CEO/President of Archer Daniels Midland, as well as a member of the U.S. President's export council in 2010. Yes, this means President Obama appointed her to this position himself. Woertz's list of accomplishments also includes a spot of Forbes's list of most powerful women in the world. In 2015, she gave a speech on the titled "The Emerging Middle Class—Threat or Opportunity," at the College of Smeal. By coming back to Penn State and giving such speeches, Woertz reaches out to the students and gives them insight into the business world. As a business major, wouldn't you love to hear about the reality that awaits you after graduation than sit in another math-based lecture?
20. Betty James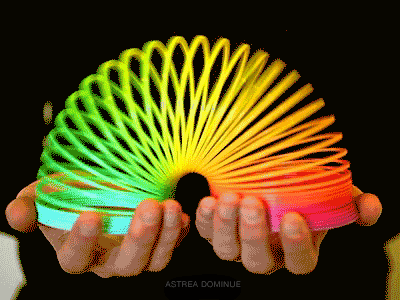 You probably don't recognize Betty James' name, but you're definitely familiar with her husband's invention. The Slinky, yes that springy metal toy you watched walk down the steps as a child, can be accredited to Mrs. James. According to The New York Times, Mrs. James was the president of the James Industries from the 60s to the 90s. Her husband was the one who came up with the toy's concept after seeing a torsion spring fall off of a table and flip end over on a ship's deck. James was inspired by the spring's unending motion, and so he created the Slinky. While Betty James has since passed, her and her husband's toy will live on, along with her roots in Penn State.
21. Terrence Pegula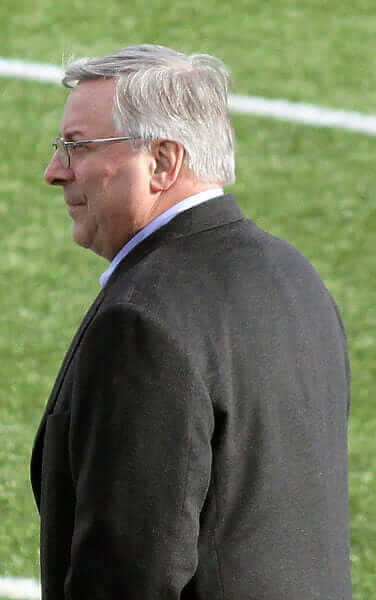 If it's been a while since you've been on campus, you probably haven't had the chance to see the Penn State hockey team's new home. The Pegula Ice Arena was built in 2013, and since has been a popular attraction with the Big Ten team dominating the ice. The project allowed former club teams in men and women's hockey to transition into Division 1 sports. Now if that isn't Nittany Lion Pride, I don't know what is.
Pegula graduated from Penn State as a petroleum engineering major, which he would later use to work in investments and jobs in oil and gas. He's also been involved with professional football teams and real estate, so you could say he's made the most of his degree. Beyond that, Pegula owns both an NFL team and an NHL team—the Buffalo Bills and the Buffalo Sabres—and Forbes estimates his current net worth to be $4.2 billion. I'd call that success.
22. Mark Parker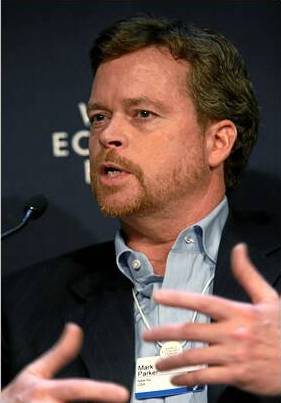 The President and CEO of NIKE. No big deal. I'll just let that marinate with you for a second while you think through all the NIKE items you have and all the commercials and ads you give in to. In 1977 this future CEO of Nike, graduated from Penn State with a political science degree. He spent his time running there competitively, which you could say gave him a better appreciation for the company.
According to Nike, Parker joined the company in 1979 as one of their first footwear designers. Parker has spent his time there working hard to develop new ideas and products. If you're a sneaker head, maybe you could follow Parker and apply your Penn State degree to the footwear industry. "Nick Parker is an inspirational and innovative Penn State alumni. I'm ecstatic to have gone to the same school with a man of his caliber," said DaNelle Faison, Penn State alumna.
"Senator Argall was my professor for American Political Culture and brought plenty of insight on government issues," Penn State Harrisburg sophomore Tyler Cooper said. The Senator gave the class a tour of the capital along with holding class in the capital building as well. Cooper's government run-ins did not stop there. He also met with current Lt. Governor Michael Stack and former Lt. Governor Mark Singel. " No matter where I will go in the future I will run into a PSU alumni, " he said. Like many others, Cooper finds this to be a benefit in finding jobs and furthering his career.
"It will help me connect with people globally," Penn State senior Zack Adams said. For a student studying international affairs and political science, this is particularly valuable. "You can receive early invitations to many events with unlimited access to more than 30 magazines and newsletters," explained Adams. He looks forward to becoming an alum. "[I hope to] be a light to many students' careers too," he said.
"Once I graduate the Penn State name will fully help open doors," Penn State junior Tanner Zimmerman said. "The Penn State name is nationwide and recognized by all employers as a reliable source of hard working employees." Zimmerman is interning this summer in Virginia at DAMCO Distribution Services Inc., and he fully attributes his employment to his school's alumni outreach program. In fact, the individual who hired him was one of many Penn State employees in the office.
How to make alumni connections
Even in overwhelming places like career fairs, students have managed to find alums who are more than happy to lend them a hand. This student did just that. "The recruiter I spoke with was a Penn state alumni and he really helped me in the long run by distributing my resume around Mars and trying to find a good fit for myself," Penn State junior David Smethy said. Smethy believes that with the alumni network's help, there will be no "grey area" between his graduation ceremony and the start of his career. Coming from such a strong line of hard-workers and determined alumni gives Smethy a good feeling about the future. "And that makes me feel really good, about both my decision to go to Penn State and what the future holds for me as an alumni," Smethy said.
Updated on July 31, 2017 by Fabulous Flores and Lizzy Winter to include more information on Key, McCurry, Murphy and Spencer; alumni 11-22 (11-15 Flores, 16-20 Winter, 21-22 Flores and Winter) and info on Penn State's alumni connections (Winter).