Exploring all of a campus as sprawling as Penn State's over 8,500 acres intimidates even the most adventurous student. With things called classes taking up all our time, we don't always have all day erry' day for central Pennsylvanian adventures. But if you need a new hang out spot, we've got you covered.
1. Shaver's Creek Environmental Center
Although not located on PSU's Park campus, Shaver's Creek in Petersburg, PA still plays an integral role in many nature-oriented Penn Stater's educations. Still, tons of Penn State students never make it to the environmental center. "I think there are some Penn State students that realize the resource that we can be for them, and squeeze every drop they can," Educational Operations Manager Joshua Potter said. "Our biggest barrier with PSU students, however, is being 12 miles over one of the Appalachian ridges… Too many students stumble upon us as they are about to graduate and lament they wish they had found us earlier." Just know if you haven't visited yet, you're missing out on the Raptor Center (this bird of prey exhibit sounds as awesome as it is), lots of reptiles and amphibians, nature walks and various festivals. What better way to usher in the fall?
2. Whipple Dam State Park
At "Whipples", as the townies say, you can paddleboard, fish, grill, play volleyball (BYOBall), swim or even just catch a tan. Okay, fine, Whipple Dam is technically 12 miles outside of downtown, but it's our closest state park. Plus, you can stop on the way to enjoy a charming vista of Happy Valley that doesn't involve hiking Mount Nittany. You're welcome. "There's a common misconception by the public that there's a closing down of parks after Labor Day, which is not the truth at all," Park Manager Michael Dinsmore said. "We shut down the beach season after September, but…it's open and available year round." So, don't miss out on this state park just because of the dipping temperatures!
3. Penn's Cave
Do you like boats? Do you like caves? Do you want the chance to combine both sets of interests in a boat ride cave tour? If you answered yes to all of the above, Penn's Cave is the State College adventure for you. You get the chance to experience a moment of total darkness, and there's even a gift shop dedicated to helping you commemorate your trip. Nothing screams swag like a Penn's Cave T-shirt.
4. HUB's Green Roof Terrace
The HUB, mostly known for its myriad lunch options, bookstore and hundreds of colorful chairs, opened a new green roof that often goes unnoticed. Thanks to the class of 2014's gift, you can now enjoy your overpriced but delicious HUB salad from the unexpected, lush comfort of a rooftop garden. Why we're all not sleeping on this chill spot, I do not know.
5. The Arboretum at Penn State
Penn State was born as an "ag school," so you best believe we know our way around growing an arboretum. Save the occasional stoner smoke break (not advisable—bike cops abound here) or outdoor class assignment, to chill out in this green oasis that receives half the love it deserves. "Visitors frequently comment that they are amazed to see the complexity and beauty of the gardens, but they had not realized there was so much to see behind the fountain and garden walls that are visible from Park Avenue," The Arboretum at Penn State Event and Marketing Coordinator Kathleen Reeder said. No rush, but warm weather at PSU doesn't last forever. "The Arboretum can be not only a relaxing retreat and quiet setting for study and contemplation, but also a wonderful place to build "sweat equity" in a legacy here at Penn State," Reeder said. What does this mean? Opportunities to spruce up the "volunteer experience" section on your LinkedIn.
6. Pita Cabana Grill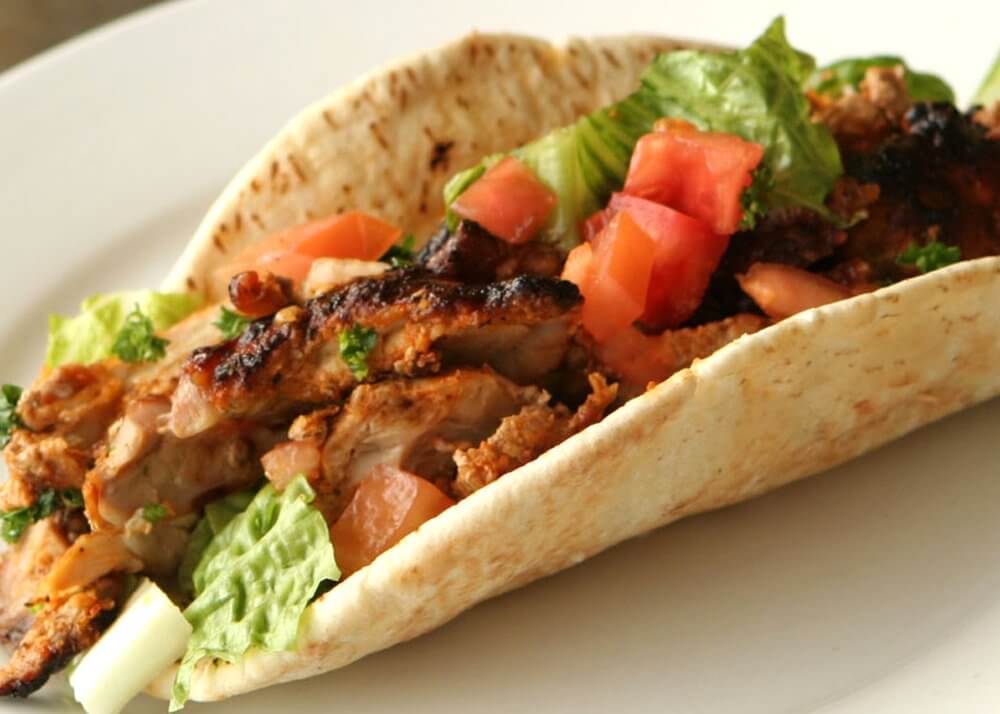 A chill day doesn't count you didn't grab food somewhere along the way. Pita Cabana is often lost in the shadow of its high profile Heister Street neighbor, Chipotle. Ironically, Pita Cabana offers a Middle Eastern variation on everyone's burrito bowl scooping fav, minus the lines that wrap around the entire shop. Here, you can grab your pita and go without wasting a precious half hour of your time standing in line. We have studying to do—after all, we're here to learn, right?
7. Stuckeman Family Building
You may feel a little out of place here if you don't major in architecture, but make like T Swift and shake it off for the love of a sweet view. The asymmetrical copper green building looks striking both inside and out, making it a goldmine for scholastic inspiration. You'll find small wooden models of the architecture students' projects on windowsills and tables providing a lovely study break and a change of scenery.
8. Tadashi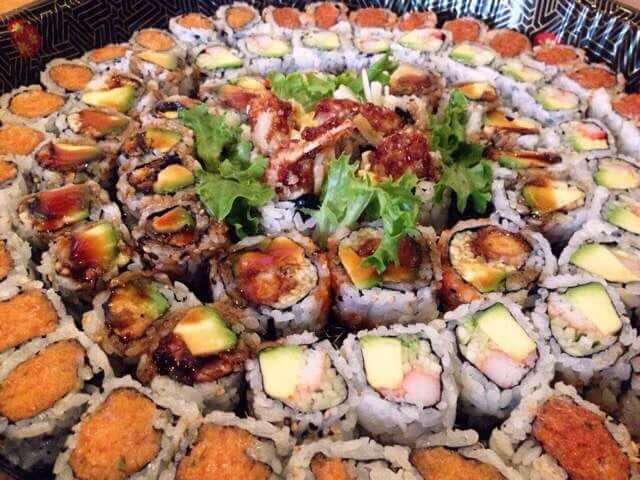 Even if you don't like sushi (if so, you're wrong), you can still enjoy the rest of this Japanese restaurant's fare. Gourmet ramen and smaller dishes of barbecue bowls and Shumai also top the menu. Wash it all down with BYOB dranks or Japanese soft drinks from their well-stocked self-serve fridge, and you're good to go. The general ambiance looks like the dining hall scene from Divergent, complete with metal cups for water and rustic wooden tables and stools.
9. MorningStar Solar Home
Tucked behind Beaver Stadium, the MorningStar Solar Home serves as a model livable house that runs on 100 percent renewable energy. While you can't just roll up to the MorningStar Solar Home and plop yourself on the sofa as if it were your own, you can schedule an appointment for a tour to see what makes it stand out. "Unless people have come through in the past with a club, they usually don't know what's over here," University of Pennsylvania State senior and Sustainability Systems Intern Emily Fucinato said. Fucinato also hinted that the Solar Home is looking for interns. Ayyyeeee. Get your resumes ready, friends.
10. Kunkle Lounge (Hammond Building)
You know those apartments on Beaver Avenue that provide great views of all the drunken greasy action at Canyon Pizza on a Saturday night? Hammond Building's Kunkle Lounge offers the same people-watching appeal instead onto College Avenue. No, surveilling that area won't shock and surprise you as much as some other state college perches might, but the lounge's glass siding does provide some great lighting for reading textbooks. Or for the selfies you take while avoiding reading textbooks if we're being honest. And this lounge isn't just limited to engineering students, it's also accessible for spies. "To get into it from the outside I'm pretty sure you have to swipe, so you kind of have to sneak in, which makes it extra fun, in my personal opinion," University of Penn State senior Emmaline Theobald said. Pro tip: the view looks especially beautiful during the winter when Penn lights up Allen Street for the holidays.