Living in a small college town doesn't mean you don't have any worthwhile activities to choose from. Even if you haven't reached the lucky 21 age, Gainesville offers memorable scenery, mouth-watering food and even engaging activities that don't ask for ID. Whether your Friday night means going to a live concert, partying or watching your favorite rom com at a local movie theatre, Gainesville can fill in your days and nights with lots of fun to share with some great friends.
Take a look at these 21 things to do in Gainesville when you're under 21.
1. Free Fridays at Bo Diddley Plaza

Located in downtown Gainesville, Bo Diddley Plaza offers the perfect date spot Friday night. Every Friday, they offer a free concert starting at 8:00 PM. Some nights will get you pumped and reminiscing on your childhood with some classic rock, and other nights will have you relaxed and peaceful with some blues or jazz tunes. You and your special someone can get romantic while lying under the stars and listening to some great music.
2. Movies with amazing reclining chairs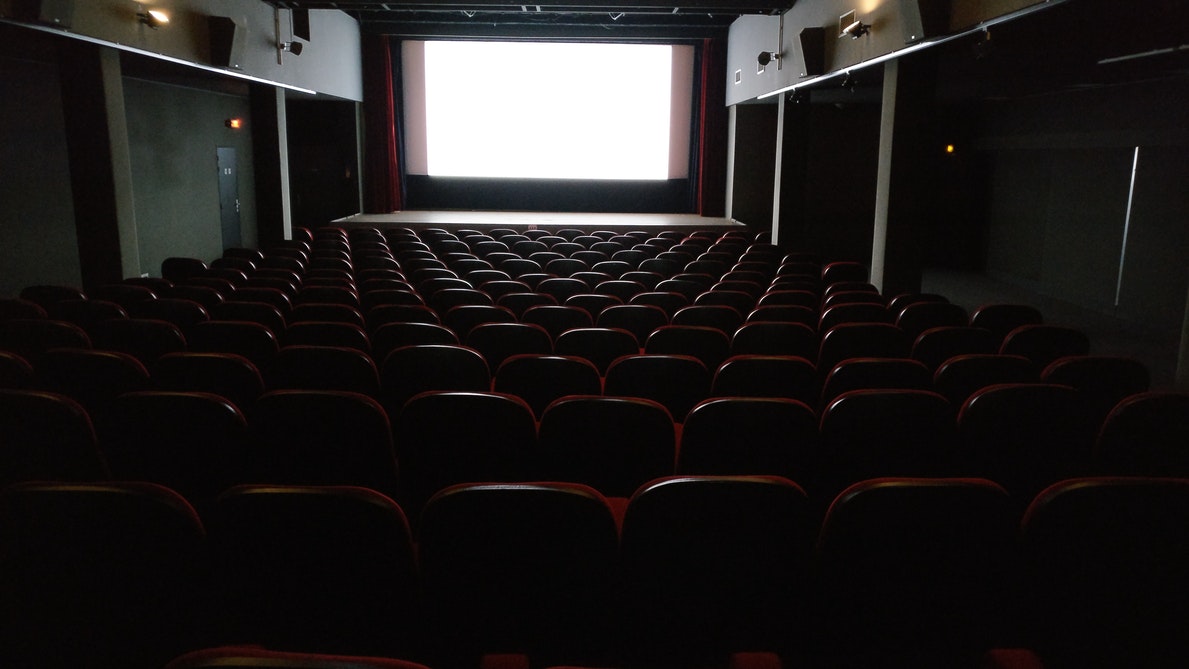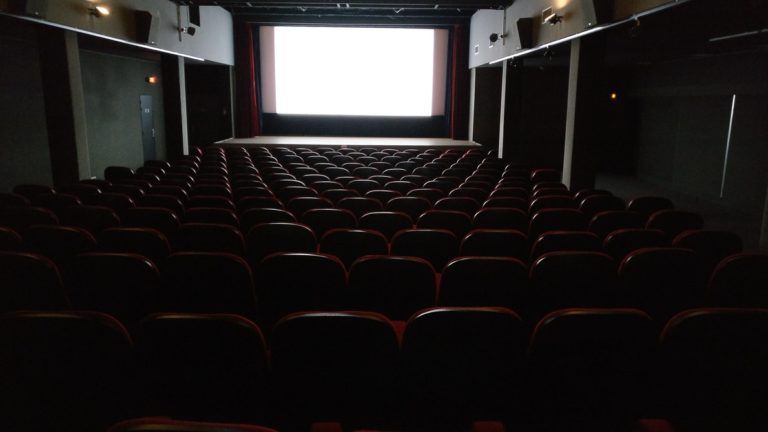 Where I come from, most movie theatres don't offer luxury recliner chairs. In Gainesville, theatres like Regal Butler Town Center 14 and Regal Cinemas Celebration Pointe, offer the comfiest, sleep–worthy chairs. Somehow, these chairs make the movie experience that much better. You might think it won't affect your movie experience, but it 100% will. (You can thank me later.)
3. Satchels Pizza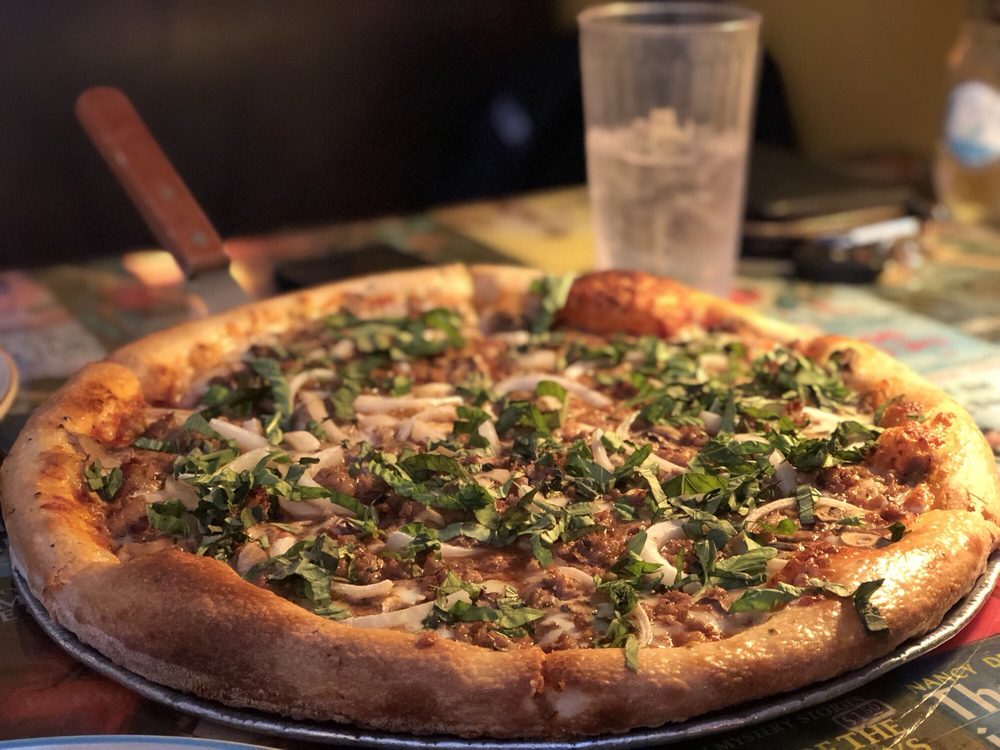 Satchels rightly deserves an award for making the best pizza, which explains why the spot has become local favorite. If eating in a restaurant feels too ordinary, you can eat in a trendy old–school car. After you enjoy some pizza, you can walk around the gift shop that provides little knick-knacks that you never knew you needed.
4. Lake Wauburg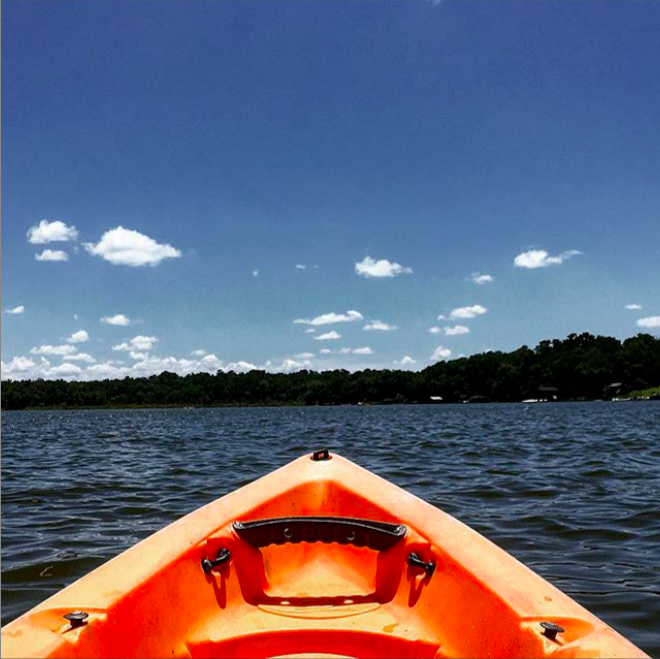 Kayak, sail or paddle your way around Lake Wauburg. Keep an eye out for those gators though. But don't worry, as long as you don't swim in the water you won't become gator bait. After the water activities have drained you out, the site has volleyball nets for you to play with your friends and company.
5. Stadiums at the Swamp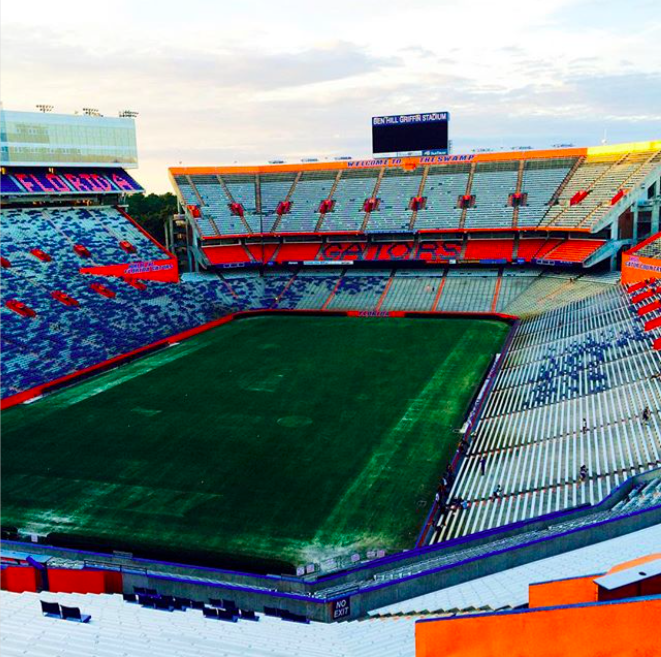 Start to your day early by doing some stadiums at Ben Hill Griffin Stadium, or more commonly known as the Swamp. If you don't particularly like the gym, you might find running stadiums as a fun way to release some energy and sweat. You can even enjoy the beautiful view of watching the sunrise while looking out onto the field.
6. Bat Houses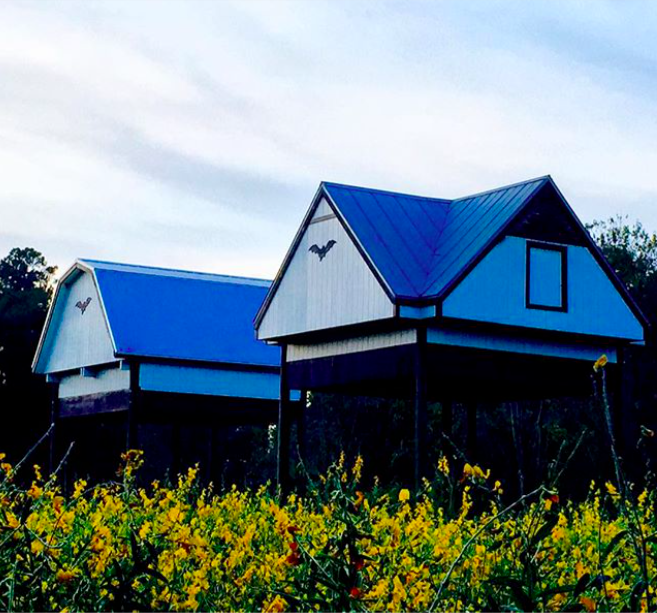 Just off of Frat Row, the UF Bat Houses inhabit thousands of bats. Every evening after sunset, you can watch the bats leave the houses for feeding. With the hundreds of thousands of bats leaving at the same time, they form a mirage of their own as they fill the space around you.
7. Hippodrome Theatre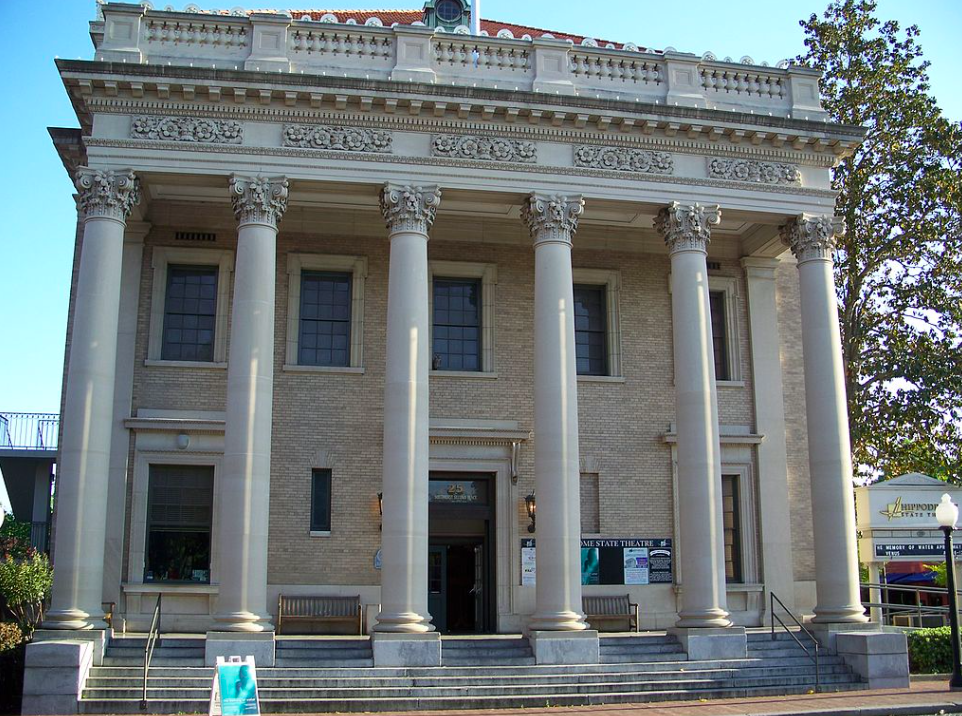 The Hippodrome Theatre offers films, gallery exhibits, live theatre and more. You can start this holiday season with the play, A Christmas Carol or Every Christmas Ever Told to really get you in the holiday spirit. You can even save some money by buying group tickets with your friends or family. While the tickets sell more expensive than the usual movie ticket, the experience can't compare to just another movie.
8. Ice cream at SweetBerries Eatery & Frozen Custard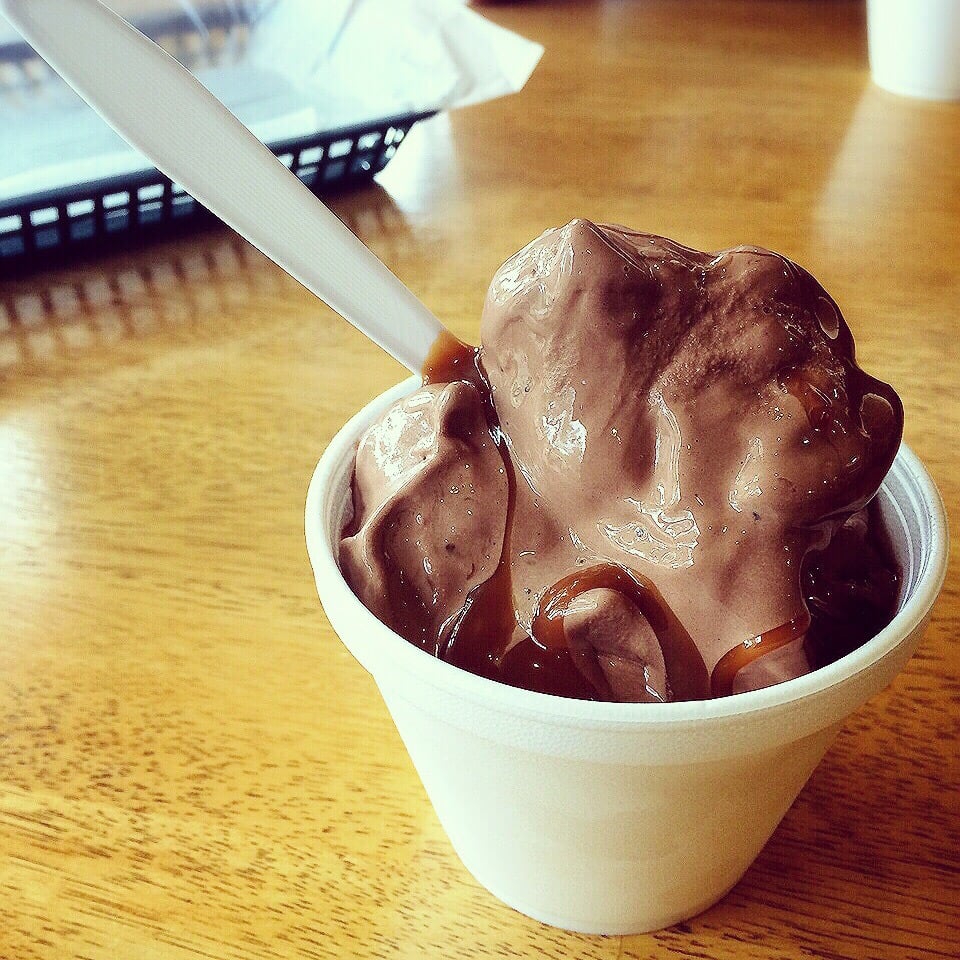 Going out for ice cream—whether that's with a significant other, or with your friends—make the best dates. They're cheap, delicious and Instagram worthy. At SweetBerries, you can enjoy your favorite ice cream combo either inside or outside on the deck under the beautifully decorated lights.
9. Breakfast at the Flying Biscuit Cafe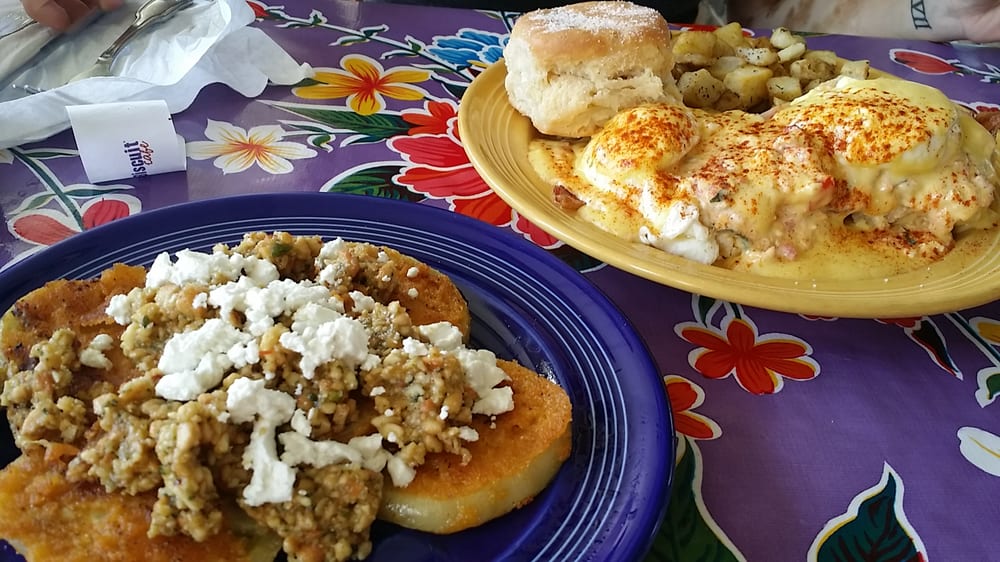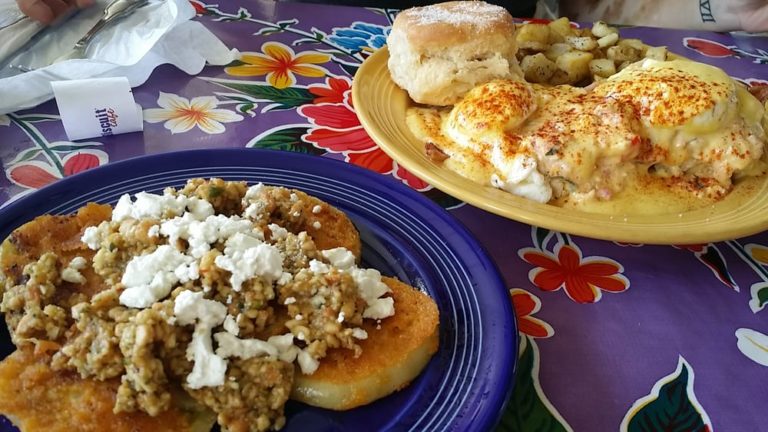 For the best biscuits of all time(I promise!) the Flying Biscuit has become a go-to breakfast spot. Especially on the weekends, you may want to call ahead and put your name on the list since many other people share the love of those biscuits. While you wait you can even enjoy a cup of free coffee—decaf or regular—or play a game of cornhole. When you walk inside, you'll think you've just walked into the home of some Disney character—with the colorful walls and decorative pieces throughout. You don't just pay for the food, but for the whole experience.
10. Shop at Oaks Mall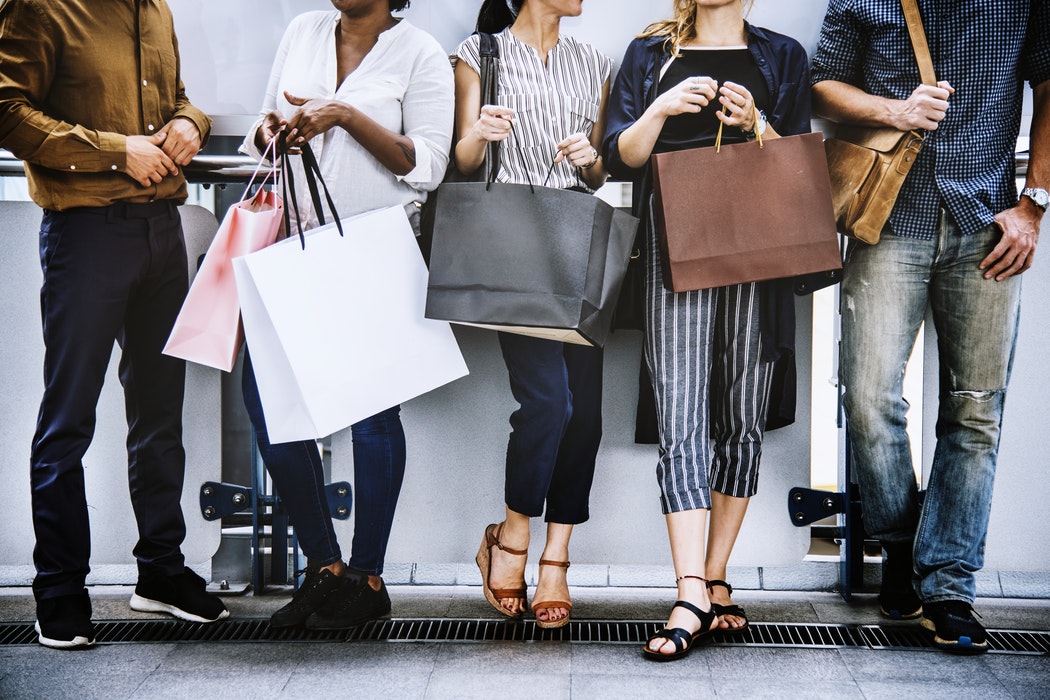 For a nice outing with your friends, shop your way through Oaks Mall. The mall includes your favorite stores—H&M, Forever 21, Cotton On and more. Because shopping while hungry is one of the worst feelings, the mall also includes a respectable food court. Eat a pretzel from the popular Pretzel Twister, or even a refreshing cup of ice cream from Zero Degree Ice Cream while you window shop.
11. La Chua Trail, Paynes Prarie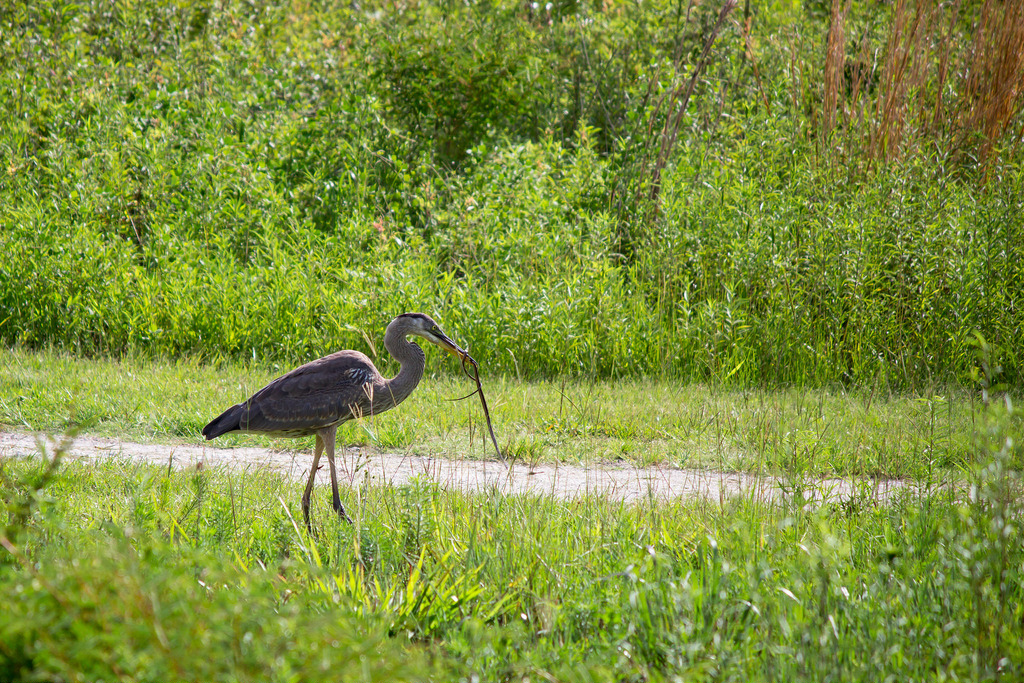 Watch the sunrise while walking the infamous La Chua Trail at Paynes Prarie. You can start your day by sighting wild horses, bison and of course, many many alligators. The trail makes for a beautiful nature walk you won't want to leave Gainesville without experiencing.
12. Picnic at Depot Park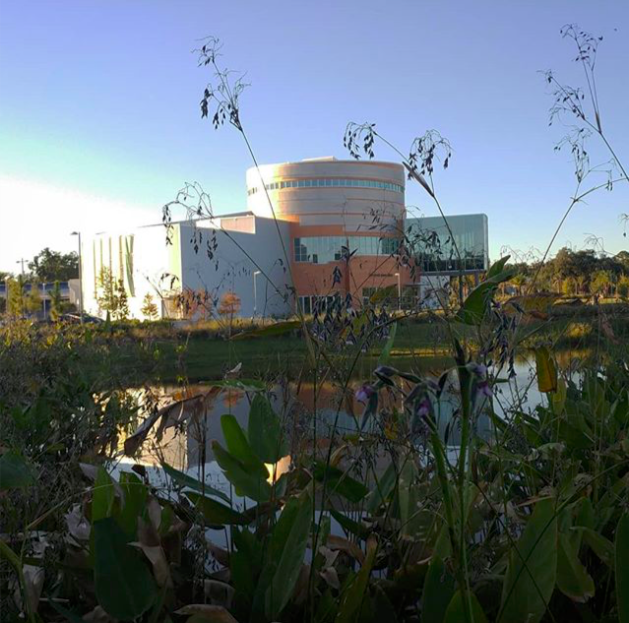 Depot Park makes for a perfect picnic spot; with the music, lake and fountain to create the ambiance. The park also offers restaurants if your picnic feels incomplete without some cheesy, delicious pizza. If you feel motivated, you can take a run by following the parks trails. This spot encompasses everything a weekend day needs: a place to relax, a place to release some energy and some good food.
13. Museums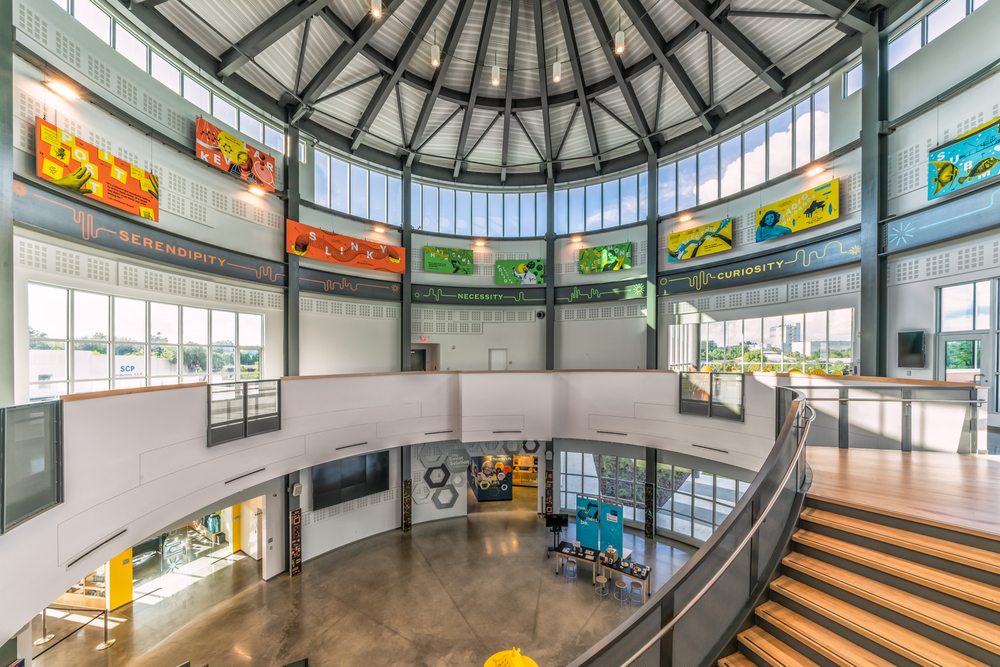 Gainesville offers many worthwhile museums you won't want to leave without seeing. Located in Depot Park, the Cade Museum features science and technology exhibits. The Florida Museum of Natural History and the Harn Museum have become classics that don't only entertain but educate as well.
14. Santa Fe College Teaching Zoo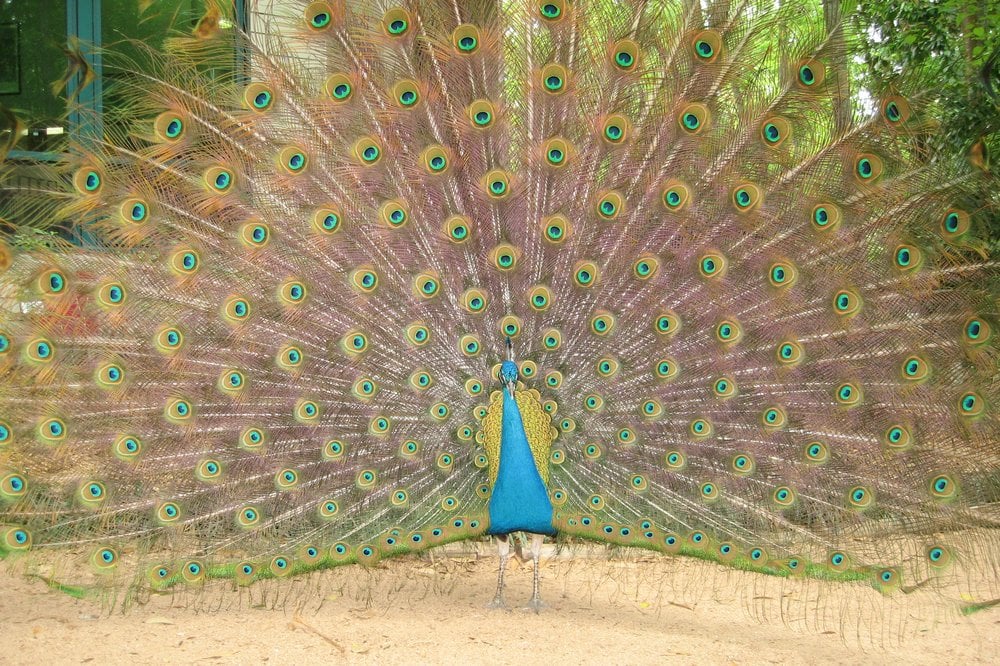 Explore the 10-acre teaching zoo to see 75 different species, from kangaroos to tigers. As one of the two only teaching zoos in the nation, this site allows students to get hands-on experience for animal care. What's even better? Admission costs only $6 for adults, $5 for UF students and free for Santa Fe students.
15. Group fitness class at the Student Recreation Center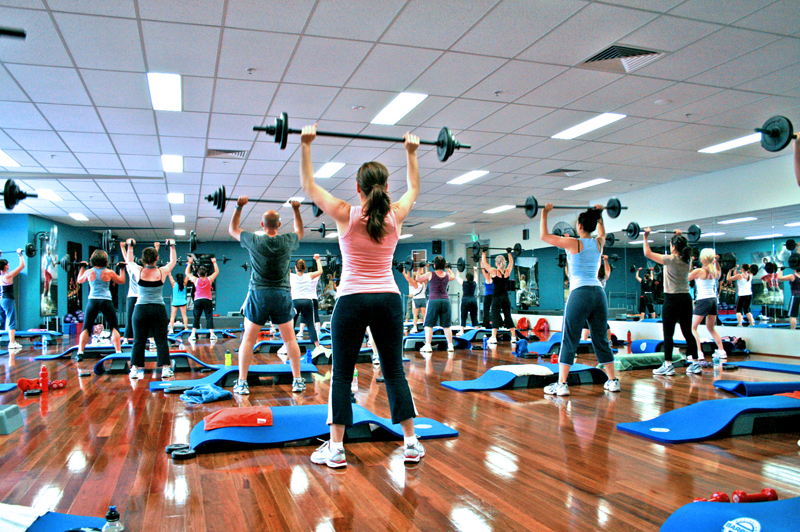 Get a good workout in by taking a yoga, cycle or even hip-hop class with some friends. The student rec offers free classes to all students. Whether you attend with friends or alone, you'll surely meet some great people. Make sure to sign up online early in advance to secure a spot in the class.
16. Sports game!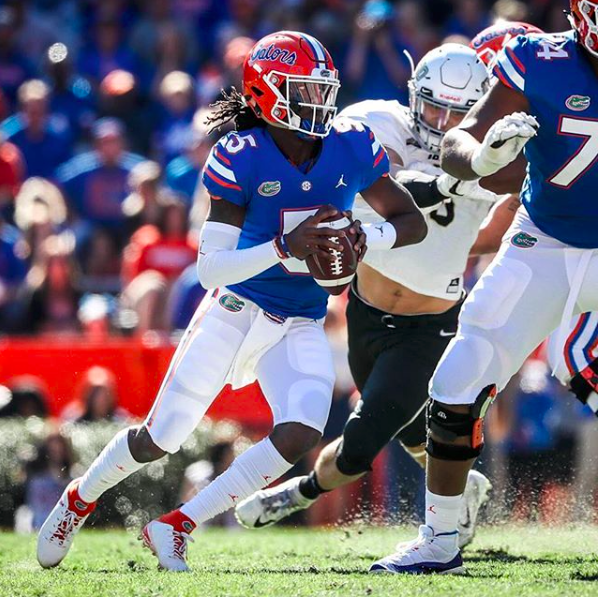 Nothing beats the atmosphere of the Swamp on game day. Everyone wears UF attire (some even go all out with some face paint) and everyone shares an enthusiastic amount of energy ready for a win. When our Gator football team gets that touchdown, sounds of cheers and yells spread for miles.
17. Tom Petty Park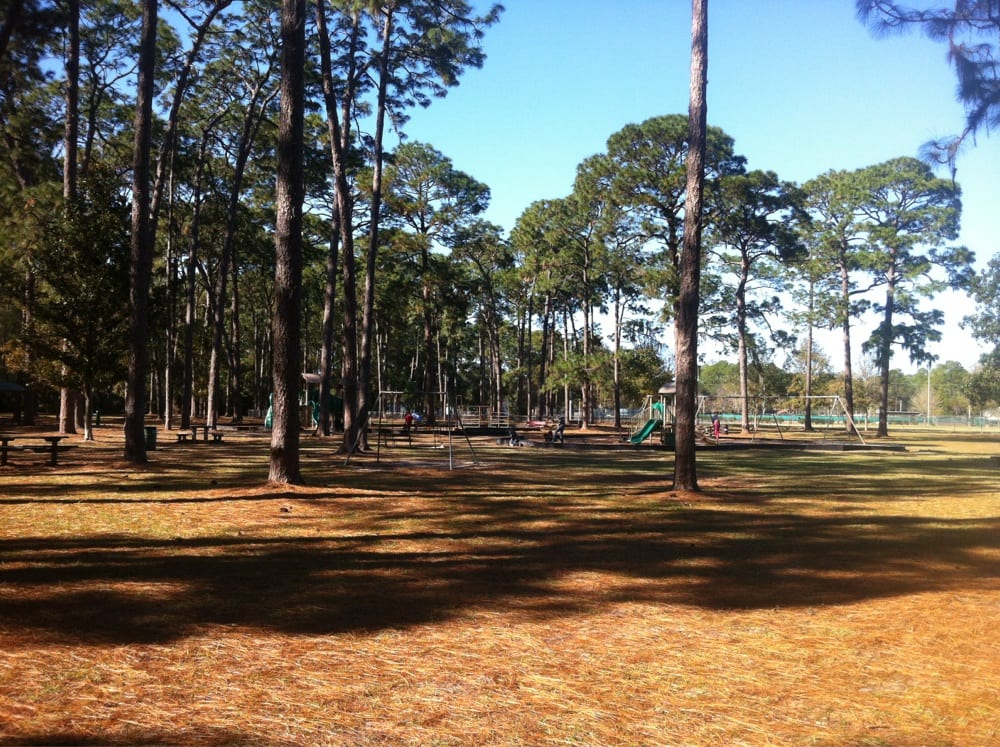 Tom Petty, a local favorite, had a park named after him in his memory this past October. His childhood friends said Petty spent many of his free time playing at this park. Whether you enjoy a nice picnic, or throw the football around with some friends, this park will make you feel a little closer to the legend singer.
18. Biven's Arm Nature Park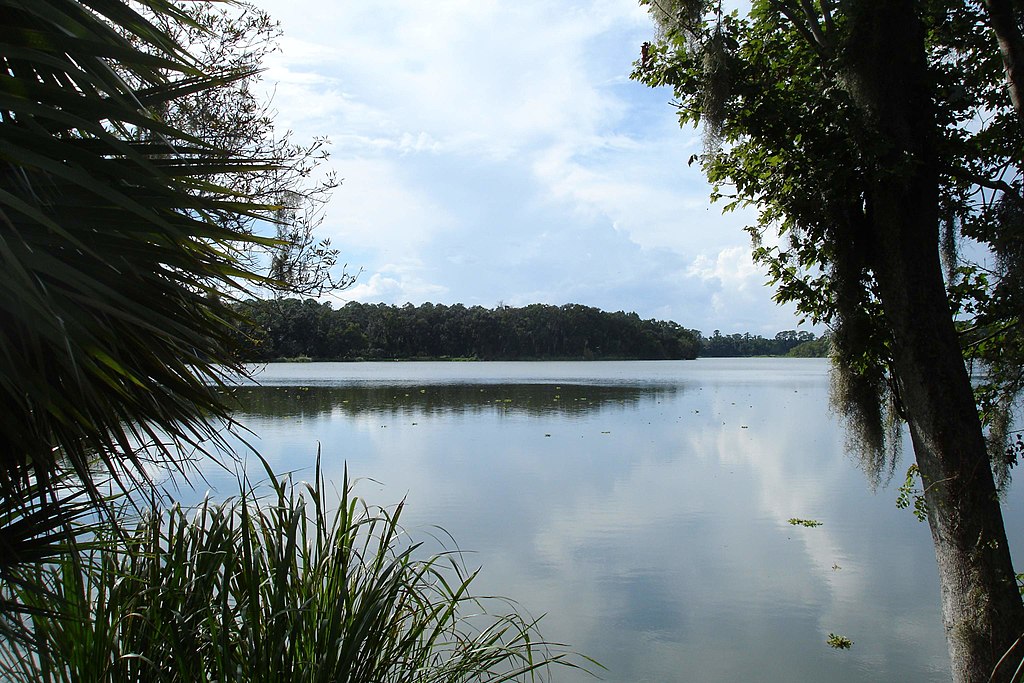 If you've already seen Paynes Prarie and need a new nature walk to explore, Biven's Arm Nature Park might hold your next adventure. In the mile–long nature walk you'll see beautiful herons, snowy egrets, turtles and if you pay close attention, you might even hear some owls.
19. Mill Creek Farm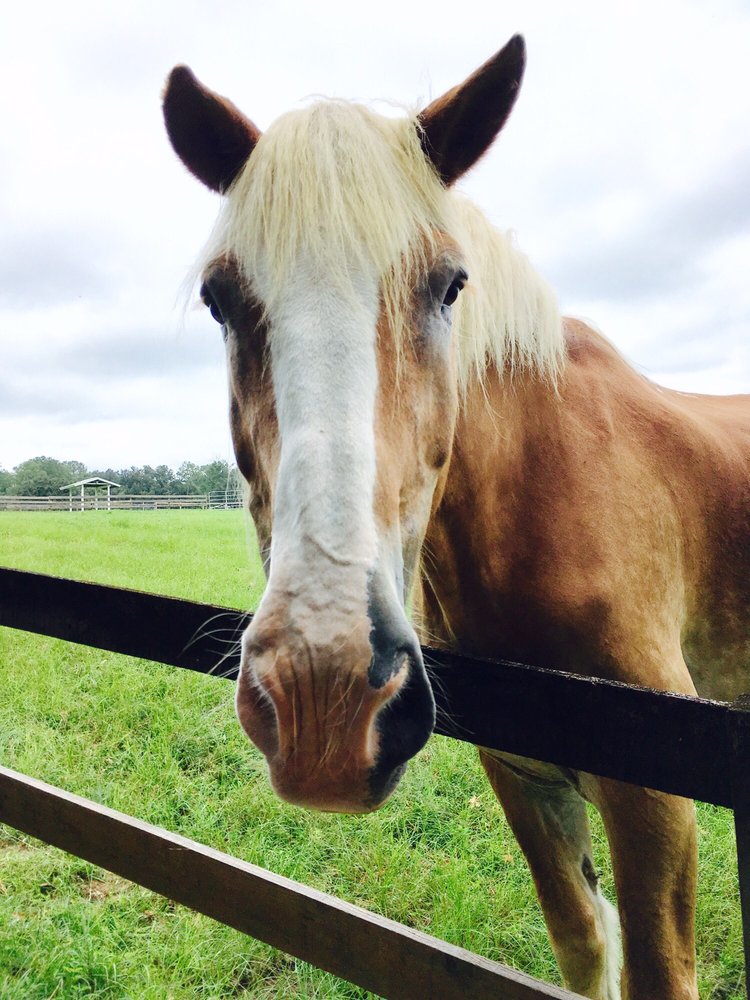 On a 335 acre lot, Mill Creek Farm houses retired horses, saving hundreds of horses from hunger, abuse and abandonment. The farm welcomes visitors every Saturday from 11 AM to 3 PM, asking only two carrots for admission. After a stressful week of exams, seek some comfort from some beautiful horses and you'll see how the horses fill the fix you never knew you needed.
20. 352 walls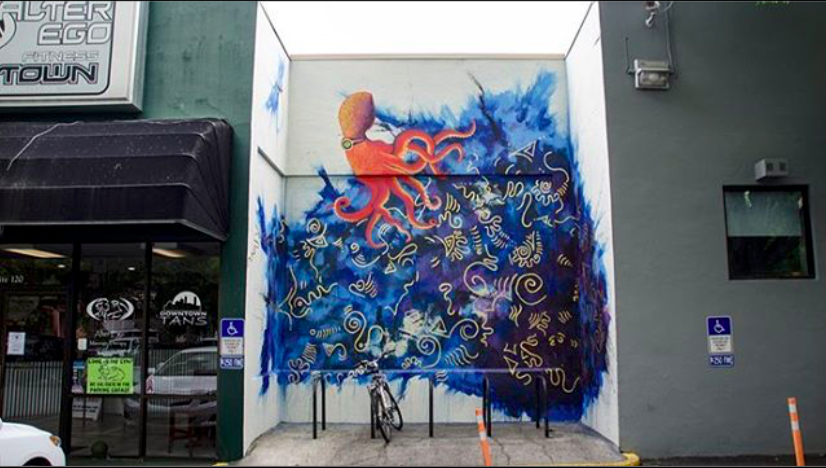 The Wynwood of Gainesville, 352 Walls offers spectacular murals of public art. The initiative remains to make Gainesville a more cultural and artistically diverse destination, while also bringing the community together. Whether you visit for some cultural and creative inspiration, or simply to get a good pic, this can't-miss Gainesville spot won't disappoint.
21. Butterfly Rainforest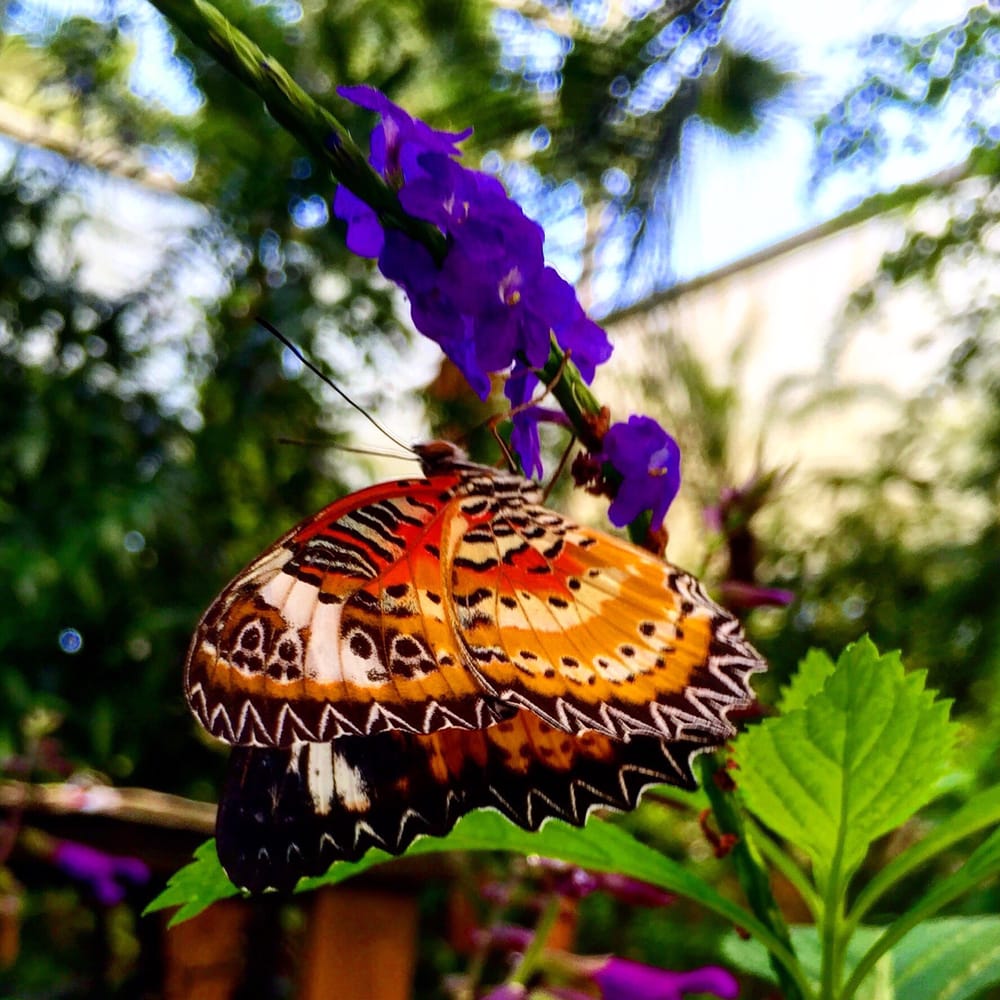 Located in the Florida Museum of Natural History, the Butterfly Rainforest exhibit presents hundreds of butterflies of different species. With the elegant landscape and the butterflies flying all around, the exhibit captures a serene and calming atmosphere—a perfect activity for a Saturday afternoon.