Also written by Amanda Treible.
The holiday season means wearing a cozy sweater and fuzzy socks while sipping from a mug filled with hot chocolate or tea as you binge Hallmark Christmas movies. Of course, you need the absolute perfect mug to match the aesthetic and make your cozy nights in or early mornings before class Snapchat worthy.
Check out these 15 unique coffee mugs that'll elevate your drinking game.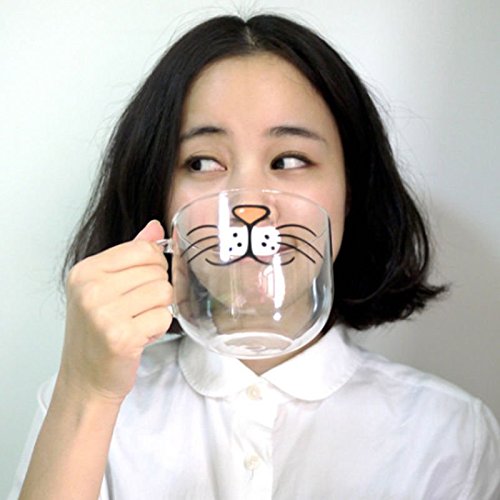 Love cats so much that you want to become one? Even though you may act like a lazy cat when relaxing from school, get a mug that actually makes you look like one. "When you hold it up to take a sip, it makes your face look like a cat. Also, it's transparent which is really neat," said Elizabeth Beck, a senior at Mansfield University. If you miss your cat from home, then this may work as an alternative.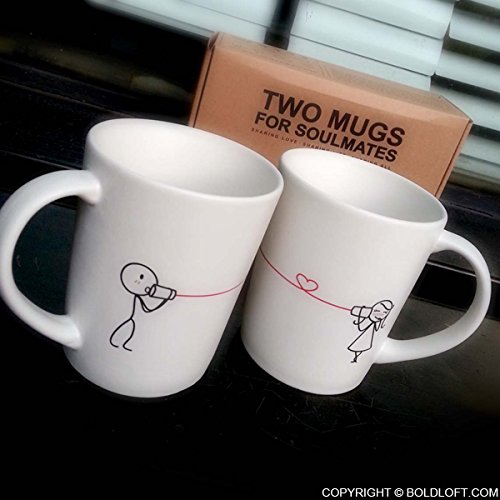 We all know that long-distance relationships and friendships suck during college. Sometimes you just need a reminder of your awesome boyfriend, girlfriend or best friend while drowning in a sea of college papers and exams. "I got a matching set for me and my best friend," said Abigail Emes, junior at Lehigh Carbon Community College. "It's super cute and whenever I use it I think of her." That way, you can both cry about your stressful responsibilities together.
Who can't relate to a sloth? When you wake up in the morning after three hours of sleep, you have less energy than a sloth chilling in a hammock. "This is a mug that I want and I love because it has two of my favorite things on it: sloths and coffee," said Emily Shelly, a Physical Therapy major from Penn State University. Make your sluggish mornings a little easier with an adorable mug that highlights to your sloth obsession.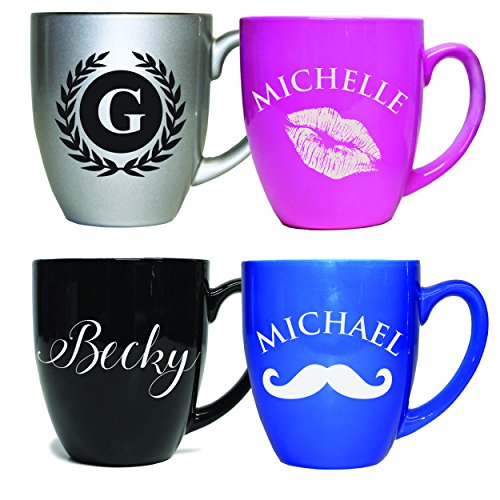 Accessorize your cozy sweater with a monogrammed mug. "They are personal and super cute. And they hold a decent amount of coffee while still looking delicate," said Lehigh Carbon Community College sophomore Alicia Durst. And besides, who says no to monogrammed gifts?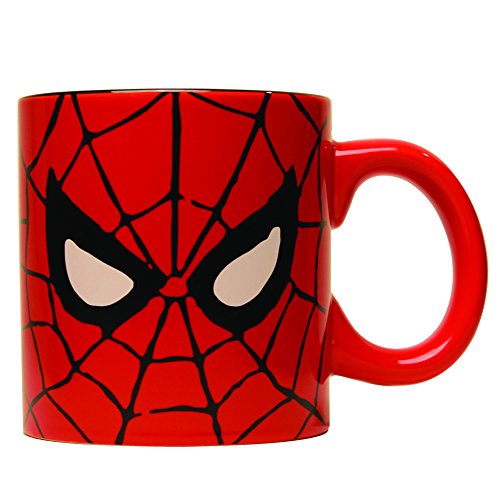 Comic lovers have plenty of options for mugs that show off their obsession with superheroes. Get a mug that showcases their favorite superhero in the Marvel or DC universe. "I like this mug because Spiderman is my favorite superhero and Marvel superheroes is how I become close to my dad and how we bond so this mug is special to me," University of Kansas freshman Kobe Riedel said. Your morning coffee will finally make you feel like you can tackle the day (or at least your ten page paper) like any superhero.
Represent your zodiac sign loud and proud. "I feel like zodiac signs are a unique form of self expression and give a lot of people a way to identify themselves," Temple University freshman Clarissa Colondo said. "This mug is cute and also tells people something cool about who you are." Bonus if you can find a mug that shows your sun and moon signs.
Dogs make life so much brighter. Starbucks does too, but that comes at a price your wallet doesn't appreciate. Show your love for your dog (and Starbucks) with this adorable mug. Plus it holds 15 ounces of liquid—perfect for an all-day binge session. Bonus points if you watch an animal-based Netflix show or movie with your dog.
When your photography obsession manifests into a mug, you know you have a life-long passion. Make people aware of your interests by carrying this to-go mug wherever you go in public. It's also no secret that people thrive on coffee to get their creative juices flowing, so maybe this mug will spark some inspiration for your latest photography or school assignment.
Save the earth and your morning with this 100 percent eco-friendly mug made with stainless steel and bamboo. It holds both your hot or cold beverages on the go. That'll let you get some energy before you head off to an environmental protest to prove that climate change is real.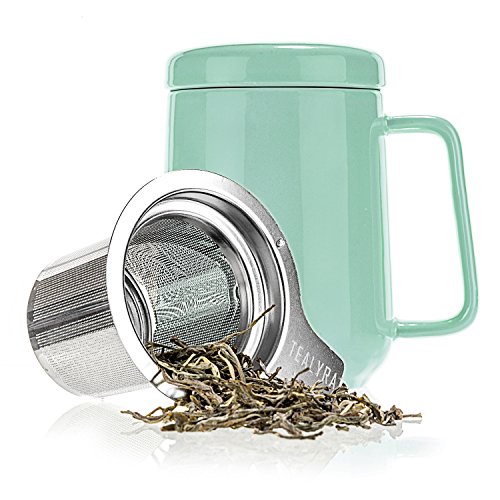 Unleash your inner Britishness by getting a mug exclusively for tea lovers. This mug comes with an infuser to perfectly infuse your tea on busy mornings when you just need to get out the door. It may not equal as the warm, perfectly brewed tea that you're used to on a relaxing Sunday morning, but it'll surely comfort you on your way to your 8 a.m.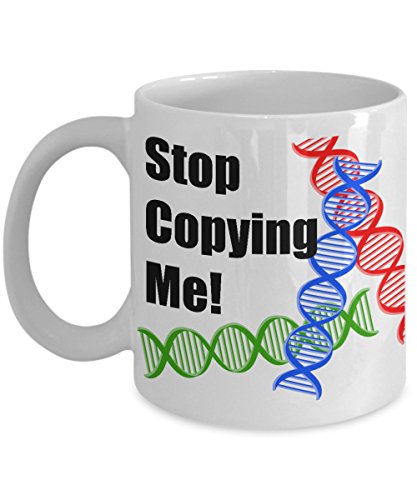 Love science and jokes? Get a mug that will make you laugh in the morning before you remember your chemistry homework is due later in the day. "I wanted this mug for a while now because I was always fascinated when my microbiology teacher would talk about DNA replication in bacteria and I found this quite humorous," Cedar Crest College junior Amy Beltz said. At least for a minute you won't think about how much stress your science classes create in your life.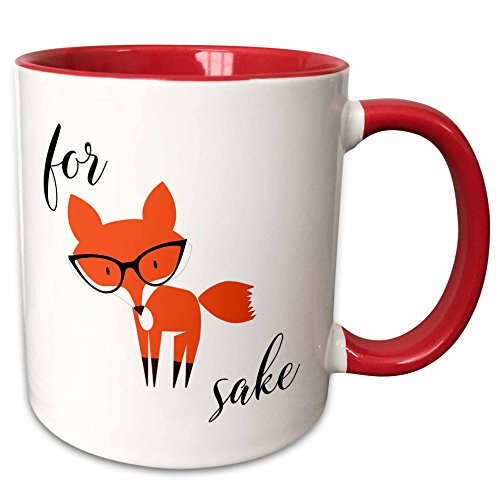 Sometimes you just feel #done with school. Coffee can double as your comforting solution and fuel source. "I love this mug because the shape is perfect for me to have two cups of coffee," said Jessica Marino, a senior at Liberty University. "And the writing and font make it look like a pretty saying but it really basically says WTF." College is hard and this mug's subliminal message shows your frustration in a cute way.
We all need a little more color and excitement in our life. Brighten your morning with a fun mug that changes color. The unicorn hair color reacts to heat and changes from purple to rainbow when any hot liquid is poured in. Maybe your excitement will distract you enough from that psychology exam you need to cram for.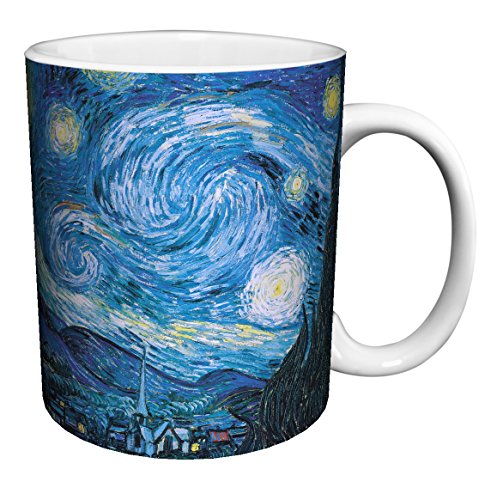 Obsessed with coffee and art? We know you feel like a disgruntled artist when you don't get your morning coffee. So get a mug that'll get your creative juices flowing. Plus, you can tell people go "Gogh" away before you finish your coffee.
You gotta keep up your Instagram aesthetic somehow. And minimalism is all the rage on social media, so a mug that celebrates it will keep you hip with the trends. A simple white mug with a light blue inside will make any feed pop with the perfect side dish of a pastry item and newspaper.