Whenever I tell someone where I go to college, they almost always respond with, "Oh, that's the school with the really pretty campus, right?" I always feel stunned at how the University of San Diego's (USD) campus possesses such a nationwide reputation. Although it definitely stands as well-deserved, USD offers its students more than just physical beauty: with top-notch professors, a robust athletic program and a close-knit community, it proves an amazing place to learn and grow. Student life at USD does not center around athletics, but that by no means equates to a boring social experience. Offering an ideal location and an almost ritualistic list of both on and off-campus activities, students at USD need never fear boredom. Incoming freshmen: buckle your seatbelts and prepare for the most magical four years of your life!
If you look forward to beginning your freshman year in the coming weeks or even just want to get a feel for the culture at USD, keep reading for a list of classic USD adventures.
Becoming a Torero at USD Olé Weekend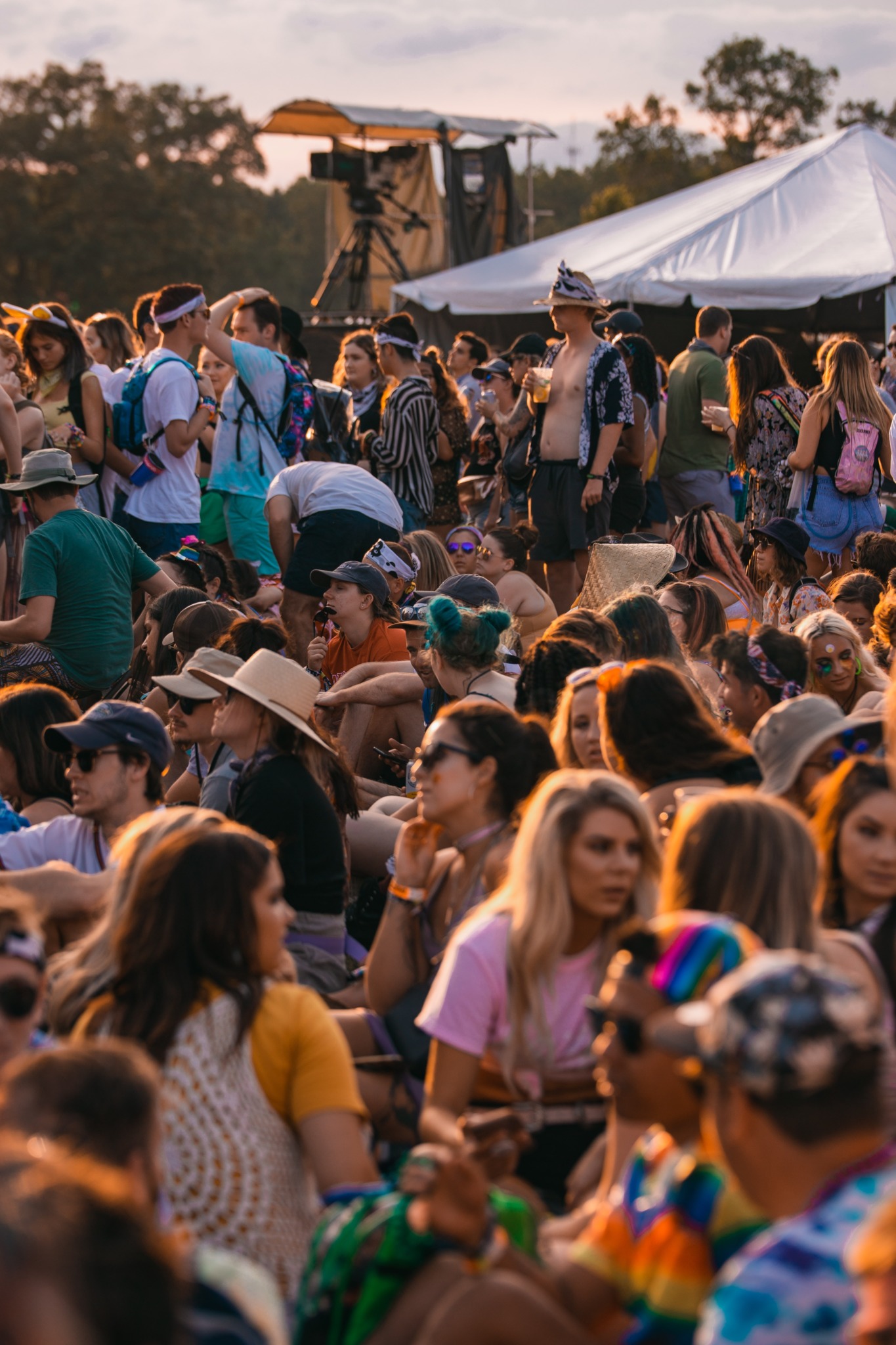 Ah, where it all begins. Olé Weekend stands as USD's version of orientation weekend for freshmen and often leaves long-lasting trauma on the bright-eyed and youngest members of the campus community. The weekend most notably features a glow-in-the-dark party on the school's front lawn, endless food trucks and even a bouncy house (seriously, which other school does this?). After moving in all of their belongings and meeting their new roommates, students also attend informational presentations by Resident Assistants, Community Directors and other members of USD's support staff, which help new students prepare for their transition from a comfortable high school bubble to the Wild West otherwise known as college.
Despite a full school-sponsored schedule, students do not waste any time in creating their own version of social activities. They quickly learn to couple of parties on mission beach with soccer, football and more sports teams' bashes. Although this wide range of opportunities may produce an adrenaline rush, remember not to go overboard. "You will have four more years to have fun so there's no need to drink your bodyweight in alcohol right off the bat. Trust me, waking up in the ER on your third night of college is not the move," USD sophomore Seamus Foley said. Party hard, but not too hard.
If you feel overwhelmed by it all, keep in mind this weekend offers the most parties you will ever see for the rest of the semester, and that within a month into school, you'll desperately wish to relive it, so take advantage of it. Once school starts, Toreros know how to buckle down and hit the books (and the beach), leaving some of the more intense type of partying to our larger state school counterparts.
Getting to Know Your USD Class at Mission Beach Parties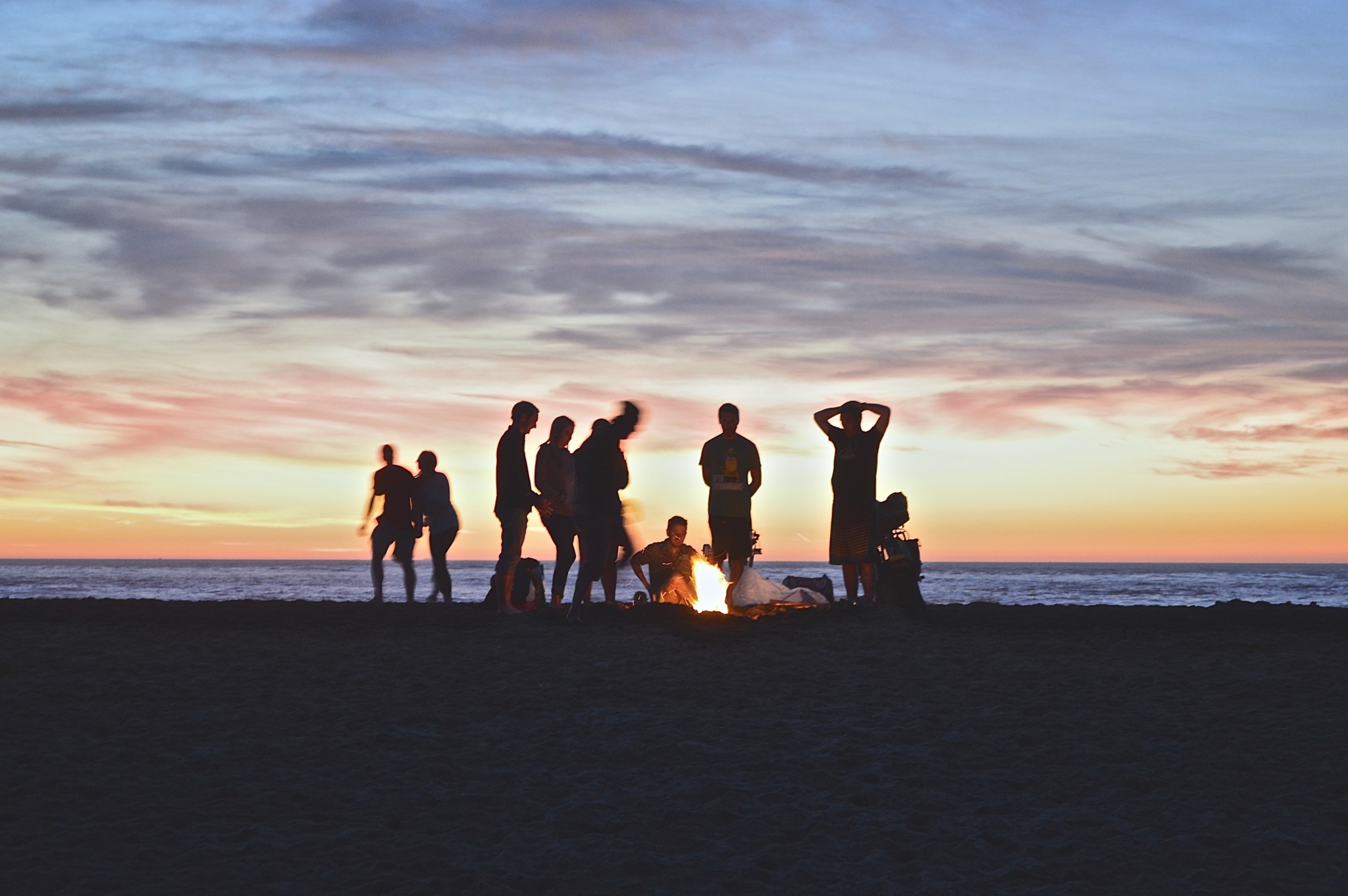 Welcome to your first college parties at USD, where eager members of the freshmen class appoint themselves the unofficial party hosts for awkward and somewhat chaotic gatherings on Mission Beach (MB). "Almost the entire grade came to the first few parties at MB which really led to a lot of community building. Since it was outdoors and there was no blaring music or crowded spaces, it made it easier to meet people. It made me really glad I chose to go to a small university and was a fun way to start the year and bond as a class," USD sophomore Lucas Braun said. Featuring small-talk, beer pong and plenty of drama, these parties characterize the first few weeks of freshmen year.
Remember that getting involved from the start can make or break your first semester, so don't be afraid to put yourself out there! You'll most likely meet people at these social gatherings who you'll know for the rest of your time at USD, who'll help campus feel much more intimate. Socialize people!
Getting your Groove On at Bassmnt Nightclub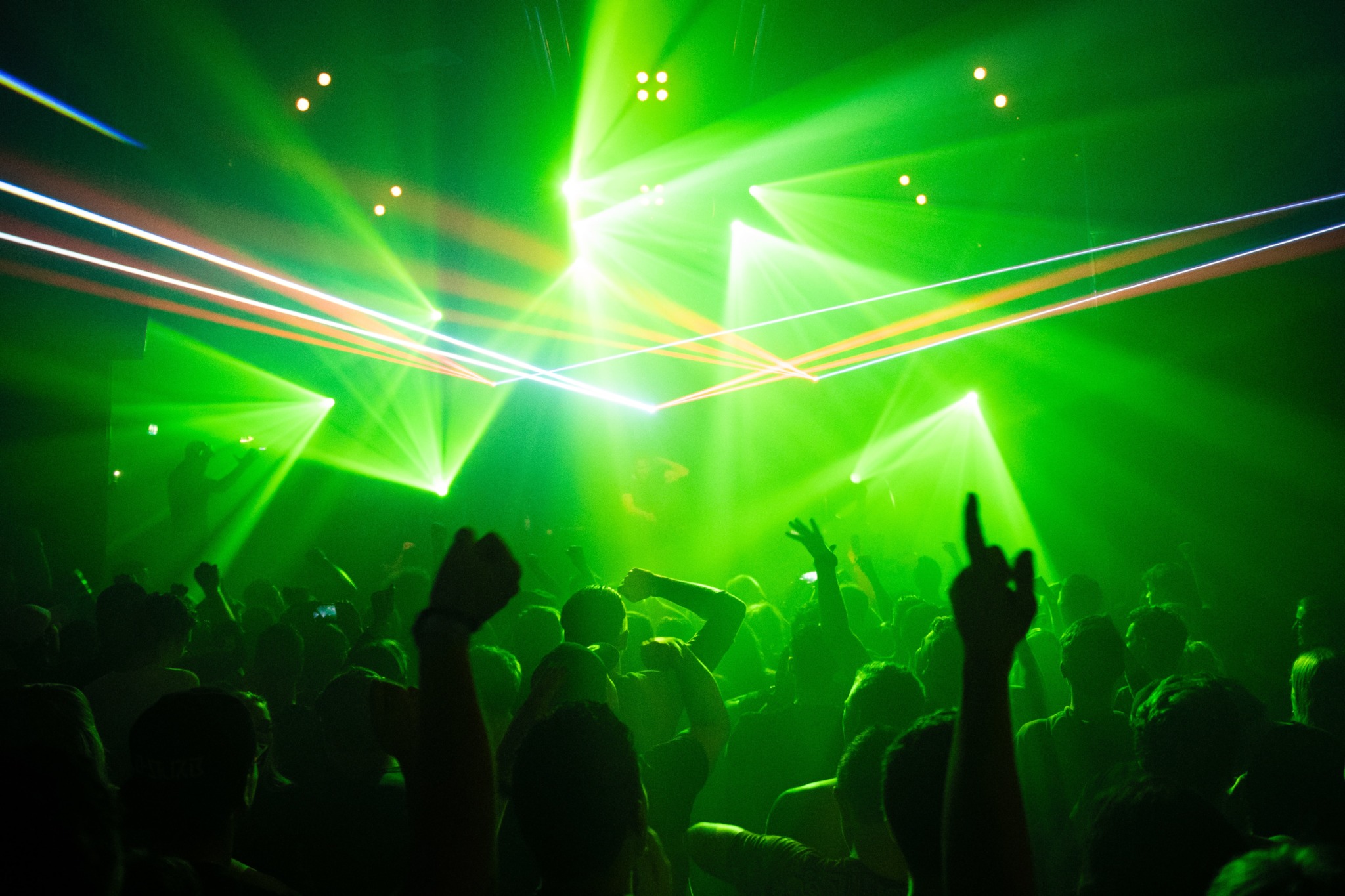 The local 18+ underground nightclub notoriously attracts USD freshmen for the entire month of October, and then just as suddenly as the hype begins, it disappears. With tickets priced around $20 and sometimes even featuring DJs from USD, Bassmnt provides an exhilarating (and sticky) nightlife option for underclassmen. If you identify as an introvert, the first time might come across as a bit of sensory overload, and honestly a little overhyped as well.
Once the original excitement wears off, students begin to realize that they can just as well enjoy self-inflicted deafness and body aches at a real bar where they can also actually purchase their own alcohol. Nevertheless, checking out Bassmnt stands as a quintessential part of the USD experience for freshmen especially and something you will want to try at least once. But girls beware of unwanted advances and keep your friends close to avoid mayhem at the end of the night when you struggle to locate them using your dead phone!
Organizing Photoshoots to Glam Up Your Instagram Feed at Sunset Cliffs
Calling all basic Instagram girls! Sunset Cliffs remain the best spot for photoshoots, offering some of the best golden hour lighting ever seen. At about a 12-minute Uber ride from school, venturing to Sunset Cliffs stands as one of the most popular activities for freshmen girls. Even if Instagram and taking photos don't appeal to you, you can still appreciate the jaw-dropping beauty of the cliffs and watch as any doubts you may have about choosing USD quickly melt away.
Bring along a blanket and some takeout from J&T thai or boba from Sharetea (USD favorites) to watch the sunset atop the cliffs. And don't worry, because if you ever need a change of pace, San Diego's other beautiful beaches all lie within 20 minutes. And when in search of another perfect photoshoot location, try Ocean Beach. Located only 10 minutes from campus and possessing its own mini dog beach, you can count on Ocean Beach for a perfect Sunday evening filled with adorable puppies and breathtaking sunsets.
Appreciating USD's Scenic Views While Studying
With just one glance at USD's campus, it becomes clear that they had put to good use their million-dollar landscaping budget. Adorning a gorgeous reflecting pool and flowers in every color of the rainbow, the Garden of the Sea proves an excellent place for early morning studying or a peaceful space for meditating and reflecting. Students also love laying out beach towels on the Plaza de Colachis, a large lawn located smack in the middle of campus, and getting tan while studying or reading a book.
With perfect weather year-round, students can take full advantage of USD's campus and indulge in stunning views while completing their coursework. Looking to revel in all the fall vibes? San Diego might offer palm trees and sunshine no matter the season, but USD's many haunted locations provide for a much-needed Halloween fix. Check out the "Harry Potter" room in Copley Library, a dimly lit and traditionally decorated building that looks straight out of Hogwarts. USD freshmen need not have any worries about making their dorm room a studying sanctuary as they can count on possessing many divergent locations to study on campus.
Caffeinating at Better Buzz Café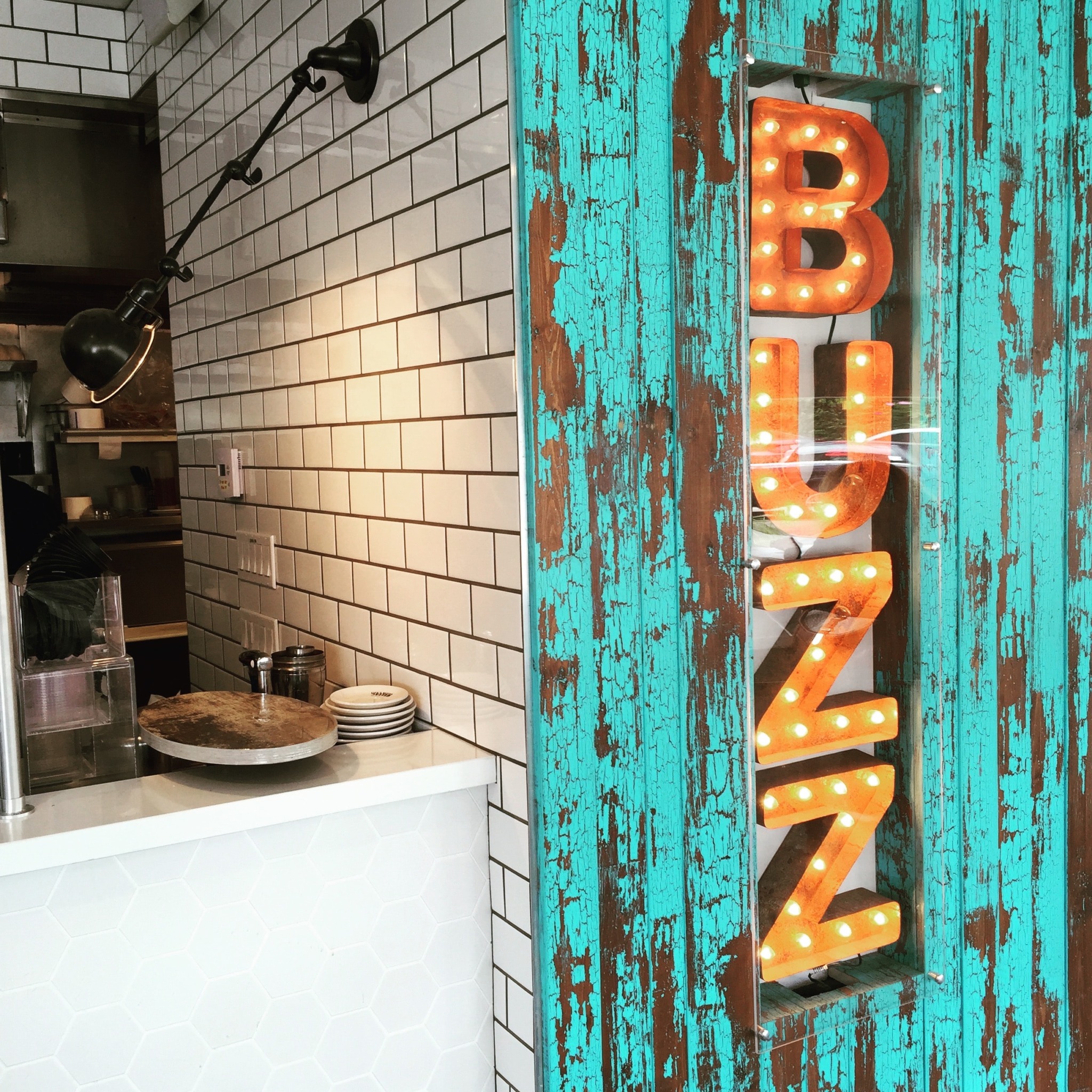 Looking for a hiatus from campus while also juggling midterm studying? With 12 locations in the San Diego area, USD students pride themselves on their obsession with Better Buzz coffee. Despite having Aromas, our own coffee shop on campus, students often drive out of their way just to snag a delicious iced white mocha from Better Buzz. "Better Buzz is the perfect study space because they have great music, fancy AF coffee, and a really chill space," USD sophomore Haley Guerin said. Offering both drive-throughs and aesthetically designed cafés, Better Buzz offers both a caffeine fix for students in a hurry and an oasis for weekend study sessions or brunch dates with friends.
As a freshman at USD, you can rest assured that you will encounter this trendy café and all it has to offer more than once in your first year. If you choose to check out Pacific Beach (abbreviated as PB by those "in the know"), the most popular Better Buzz location for USD students, you can also explore Baked Bear for a sugary treat and indulge in shopping sprees at Brandy Melville and Urban Outfitters. Don't be intimidated by PB's seemingly basic white girl vibe; it also offers surfing spots, great nightlife and some of the trendiest thrift stores in San Diego.
Treating Yourself to Italian Cuisine in Little Italy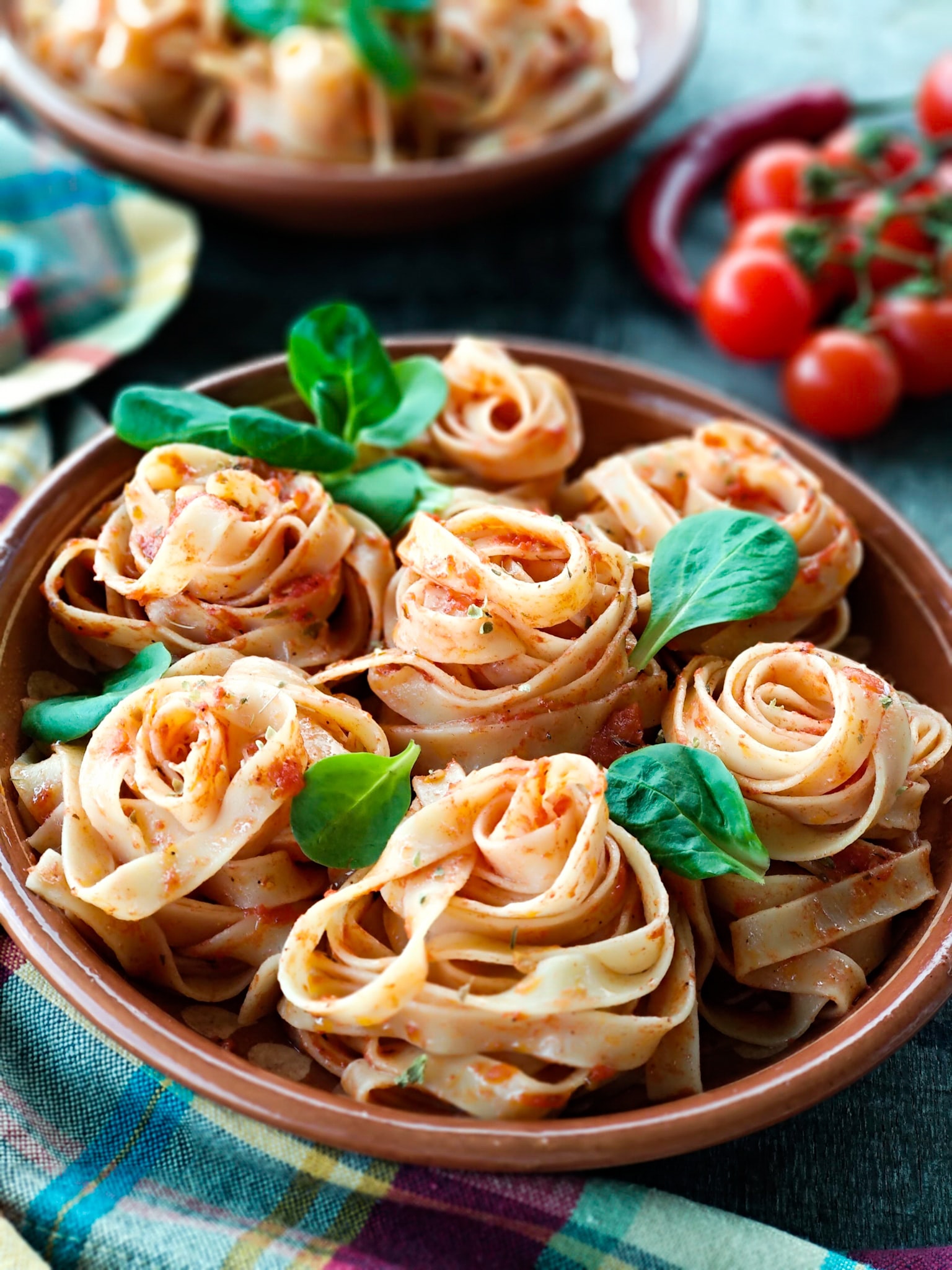 Yet another neighborhood offering delectable eateries frequently flooded by USD freshmen the first few months of school remains San Diego's Little Italy district. For lovers of Italian food, the sheer number of Italian restaurants to choose from can feel irresistible. A perfect place for a fancy night out with your friends, Little Italy offers an equally lively alternative to clubs and bars. Remember to make a reservation a few hours in advance though, as these restaurants veer on the pricey side and almost always get fully booked out.
For broke college students, splitting dishes always provides an easy solution to overpriced Italian food, but beware of the small portions at some of these eateries. My freshman year, I split a dish with two of my friends and ended up with four pieces of pasta each at the costly price tag of $21. Luckily, we ventured down the street and found Landini's Pizza, which provided us with entire pizzas for free as they were nearing closing hour (10/10 highly recommend their pizza, for the record). Also, remember to stop by Salt & Straw ice cream while there; I promise the long lines prove completely worth the wait.
Experiencing USD Frat Parties the Aztec Way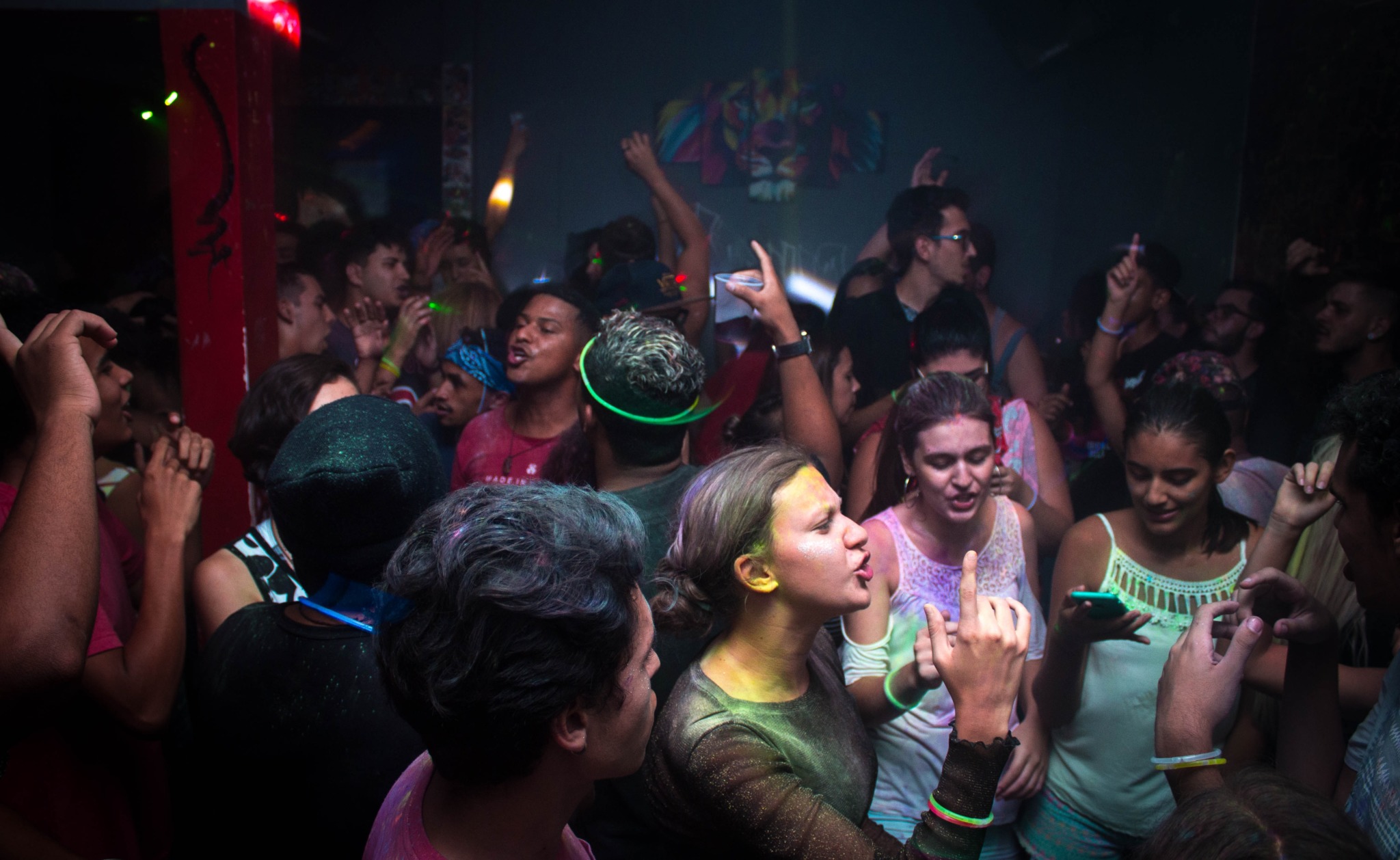 Don't get me wrong, USD students can go hard and our Greek life system prides itself on its tight-knit community and vibrant social outings. However, when looking to break out your stained frat house Converse and go all out "Animal House style," head over to San Diego State University for some bigger parties. "Frat parties at SDSU are EXTREMELY sweaty and chaotic. I'd describe the experience as your average drunk teens trying to get on each other, you're covered in different liquids, and the music is either usually weird EDM mashups or old 2000s songs. It's definitely a very crazy scene," San Diego State sophomore Kassidy Tolbert said. However, to USD students, State parties provide a nice way to switch up your routine.
Especially as a first-semester freshman searching for a more classic college party scene, SDSU will satisfy your needs. "SDSU parties are far more upbeat than USD parties and the frats are packed every time. It's clear they put a lot of time and effort into planning and decorating and everyone dances like no tomorrow!" USD sophomore Grace Jeffrey said. Sometimes you need to know people at State to get into a party there, but usually female students from USD have no issue getting into the parties.
Indulging in USD's Critically Acclaimed Dining Services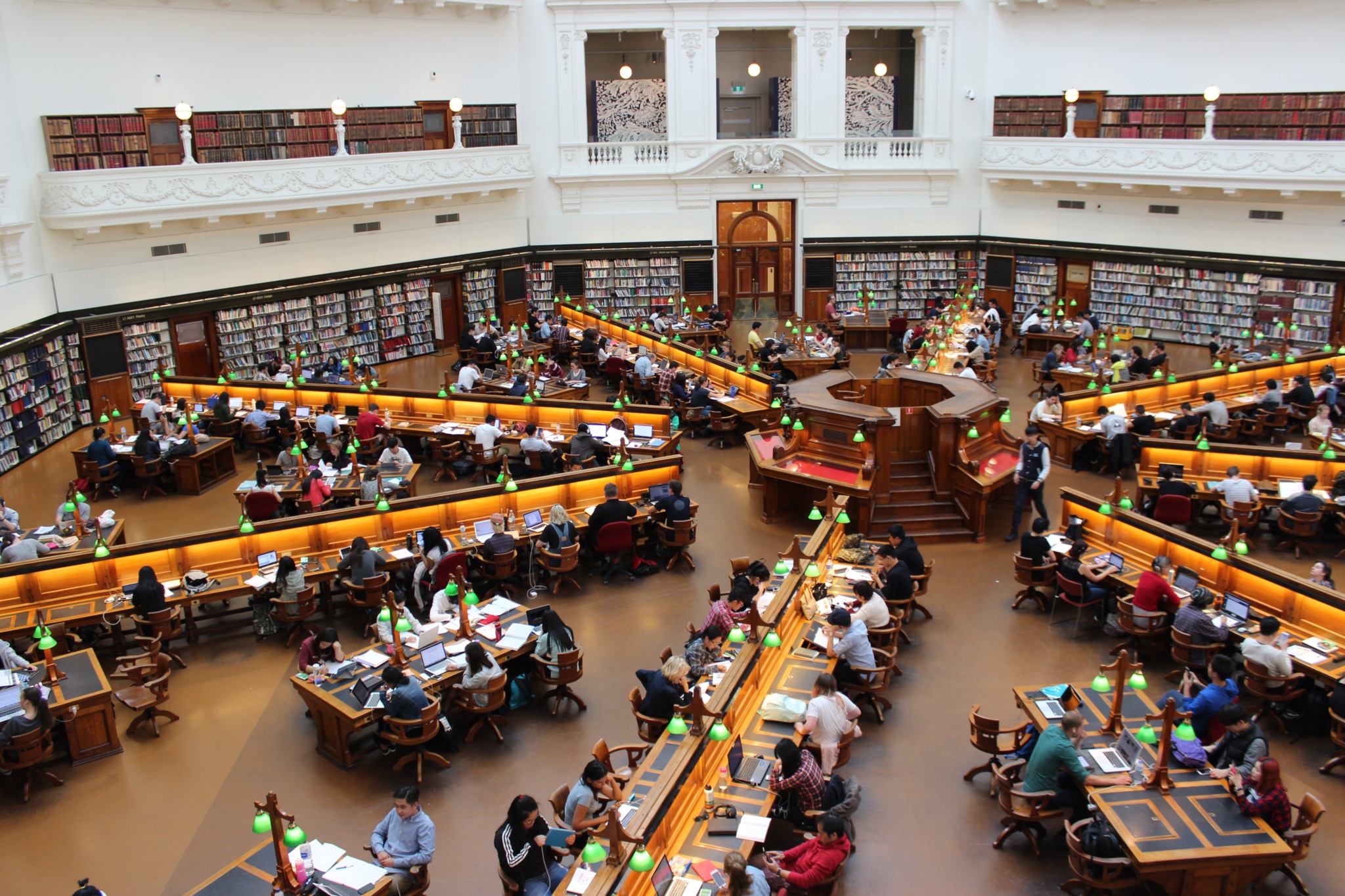 Take advantage of the on-campus dining during your freshman year because USD offers some of the best college food in the nation. Some of students' favorite dining hall delicacies include the Grill, the burrito bar, the stir-fry station, and famous Chef Mickey's pasta bar (hell yeah!). No one goes all out for holidays like dining staff at the Student Life Pavilion (SLP), USD's main dining hall. Mardi Gras, Día de Los Muertos, Chinese New Years' in particular provide variety that the SLP occasionally lacks. The entire hall features themed decorations, music and even skeleton face paint and cookie decorating stations on Día de Los Muertos.
Christmas dinner stands as one of USD's best traditions, occurring after the campus-wide tree lighting ceremony and Winter Wonderland held on the soccer field. During Christmas dinner, the dining staff completely fill the nearby Frank's Lounge with endless desserts, from chocolate fountains (actually somewhat of a regular dessert in the SLP) to lava cakes to Christmas cookies. Students can also use their meal swipes at La Gran Terraza, the four-star restaurant on campus, on Prime Rib Wednesdays in case the regular offerings do not satisfy your tastebuds. USD also provides four other "restaurants" on campus: Bert's Bistro, La Paloma, Aromas and Bosley Café, in addition to the grocery store Tu Mercado. You'll never miss out on delicious food while on campus, so take full advantage of it while still available at your fingertips.
Engaging in Petty Crime, USD Style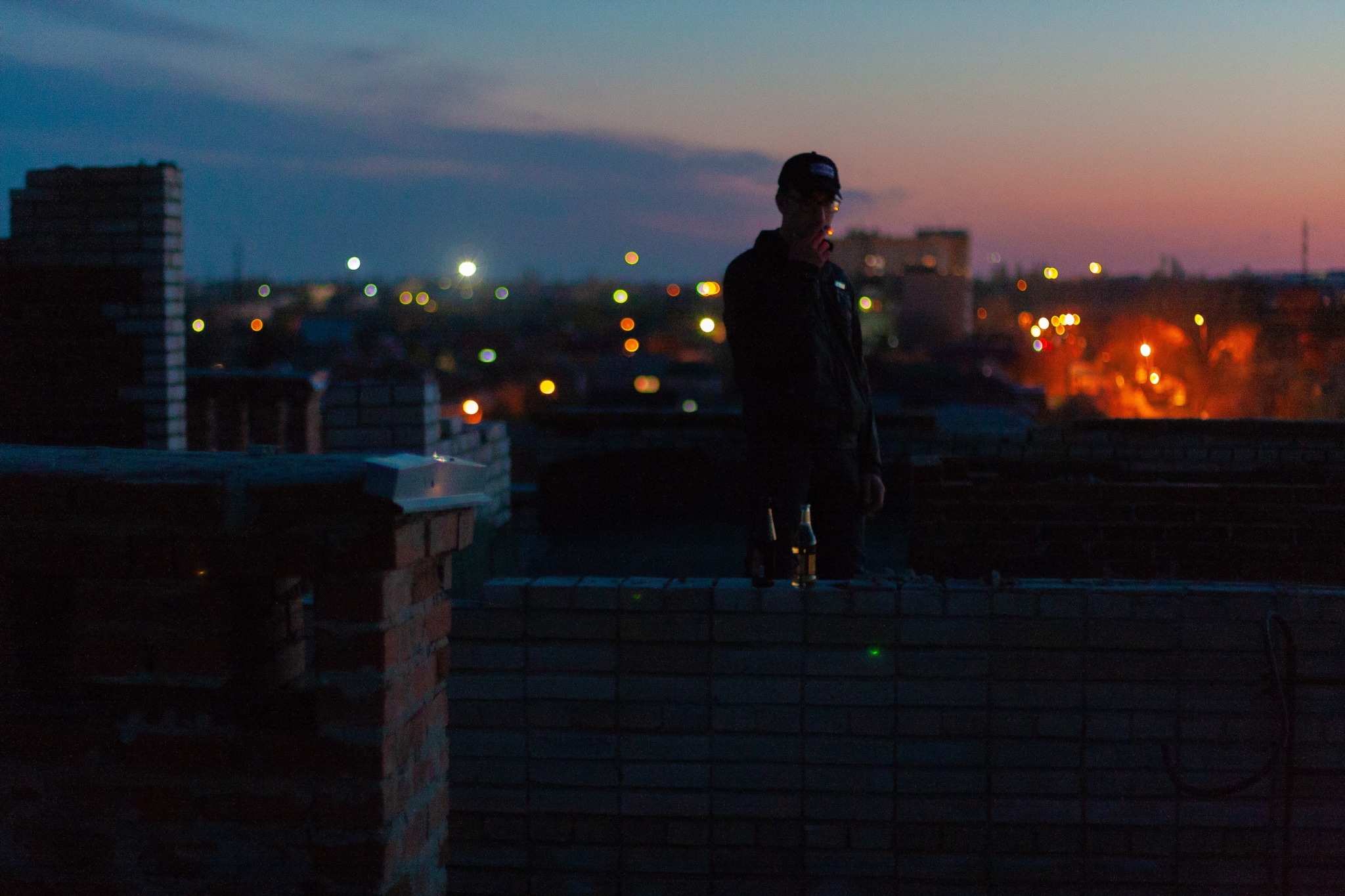 Despite the Catholic values USD prides itself upon, students sometimes indulge in petty misconduct. The staff keeps most buildings unlocked at night, providing exhilarating trips to Founders Chapel after-hours or onto the roof of Serra Hall. USD students also have a strange obsession with jumping into the many on-campus fountains. "I know some guys who got caught jumping in the fountains by P-Safe. There was video evidence of some 'questionable' decisions that they had to watch afterwards in a room with a priest and they had to pay some fines too," USD sophomore Joe Fafinski said. Freshmen also carry a notorious reputation of "borrowing" plates from the SLP that somehow never make their way back to the dining hall. Public Safety does not shy away from enforcing rules though, and USD remains one of the safest overall college campuses in the country.
The University of San Diego nourishes its students emotionally, academically and physically. Providing them with numerous resources and a loving community, USD freshmen can look forward to engaging in many of these quintessential experiences and more during their first year on campus.