Finding the balance between the packed course load and actually paying the tuition for classes feels near impossible. You'd rather soak up the sun or even freeze in the summer chill than work or go to school. But alas, turning 18 means learning to adult. Don't fret—college students everywhere pay their bills every day and so can you with one of these low-stress jobs.
Apply for these 10 low-stress jobs to give your brain a break after class.
1. School Bookstore Cashier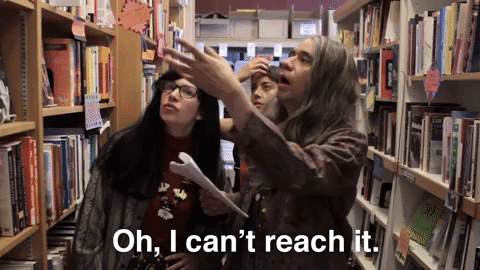 Campuses typically slow down during the summer term compared to the hustle and bustle of the fall and spring semesters. Prepare to ring up the rush of parents and students coming in for move-in and orientation. When the excited parents leave, you'll stare at the clock waiting for the end of your shift. You'll also become the master of the maze, knowing exactly where to find books for any class from astronomy or histology to museum studies. Plus you won't work crazy hours since bookstores close at reasonable hours and you'll most-likely get a great discount on school supplies and apparel. Living on campus makes working at the bookstore a dream come true.
2. Lifeguard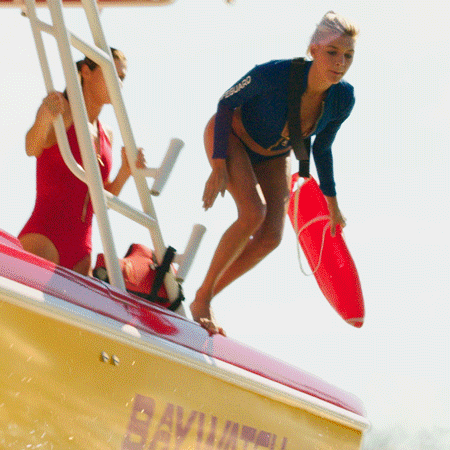 "I wanted to lifeguard because I wanted to do something that I could be proud of and something I knew I'd enjoy," said University of Central Florida junior Shannon Lake, who works for Brevard County Ocean Rescue. "Being able to meet so many people is a nice part of the job." Lake doesn't mind getting tan on the job too. Lifeguarding isn't always easy and fun work though, as Mitch Buchannon from Baywatch taught us. Lake deals with many situations, such as drowning beach-goers, seizures and lacerations. Not everyone is cut out for lifeguarding. But for those who take on the stressful job: a huge thanks for saving lives everywhere.
3. Camp Counselor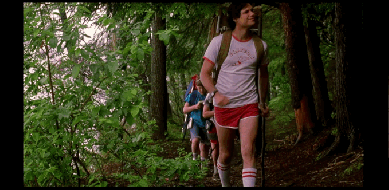 Children, arts and crafts, oh my! Head back to summer camp this summer to plan funny skits, squish weird insects in the cabins, perfect your archery aim and more. And don't forget about eating s'mores under a starry night sky. Prepare to console crying kids and sterilize boo-boos. Camp counselors earn a median wage of $330 a week. Hours vary depending on the camp, such as if a camp is overnight or just open during the day. Supervising and entertaining children can exhaust you though, so kiss your late nights and grown-up talk goodbye.
4. Ice Cream Shop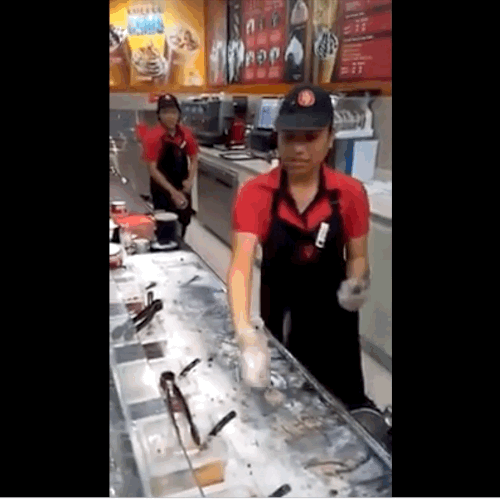 The sweltering summer heat packs ice cream shops and stands with sweet-toothed customers. "The ice cream shop I work at is a happy place for kids and families where everyone can enjoy a sweet treat, that was the most appealing catalyst that brought me joy working here," said UCF junior Leo Berry. "After I started working here, I realized the ice cream shop was a stress-free social club that was really peaceful and joyful." Working here you'll need to screw on a smile and welcome families and cute couples on dates around the clock, especially during the summer. Ice cream shops present a vibrant and fun atmosphere perfect for young, hardworking students. Delivering samples of different flavors and wiping up drippy messes guarantees the time will fly by before you pick up your paycheck and run home for a nap.
5. Babysitter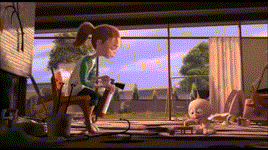 Learning how to change your little brother's diaper led you to this moment. Most of us babysit at some point in our lives, probably for neighbors or family-friends, so the hunt for a babysitting job won't last long. Let neighbors with young children know you want to help out and babysit if they ever need it. Ask your parents if they know anyone who needs a babysitter and to spread the word. Post a flyer on the community bulletin board or make a post on Facebook and ask your friends to share it. If you handle children well, babysitting usually turns out really fun and easy. Calm an upset child down when they throw a tantrum, prepare or order food if the little one gets hangry and put your sneakers on to go play outside. You work according to the parents' schedule though so say goodbye to flexible hours. If they want to catch a late-night movie or rock out at their favorite band's concert, prepare to head home in the early a.m. If they work late during the week, prepare a kid-friendly playlist ready to sit in the school pick-up line. The amount of money you make varies from job-to-job, but typically pays pretty decent.
6. Movie Theatre Usher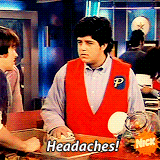 No one dreams of sweeping up popcorn and charging people $1,000,000 for popcorn and soda for a lifetime. But it might get you free movies for a summer. Who wouldn't want to swoon at Chris Pratt on the big screen whenever they wanted? Movie theaters hours go late into the night, so your flexible work schedule will not interrupt your classes during the day. Don't sweat it if you forget your lunch—you can snack on old popcorn and free drinks.
7. Uber Driver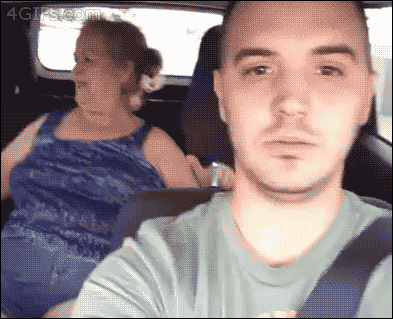 Turning 21 means more than being able to order a drink at a bar. You can also finally pick your work hours by driving with Uber. Working in the comfort of your own car, you'll get to see the beginning or end of many rowdy college nights. And now riders can tip on the app so slap on a smile and learn how to make small talk less awkward. Your hourly rate depends on the city. After driving expenses, the average driver earns $8.80 to $11 per hour of driving. UberXLs seat more people and charge a higher fair but also rack up more driving expenses. And on slow nights, UberXL drivers also pick up UberX riders. Carefully weigh the pros and cons before taking your parents' eight-seater to college like they suggested.
8. Pizza Delivery Driver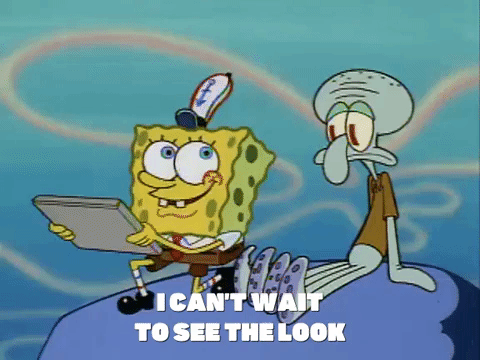 Late-night cravings call for lots of cheese and earn you lots of tip money. Driving pizza deliveries around town, you'll get down time to jam out in the car or give your mom a call. "The best part of the job are the people you work with," said University of South Florida senior Akash Shah. "It's a really great work environment." Know what it means to deliver pizza. You knock on a stranger's door, seeing into their world. A squad of college kids hosting a beer pong tournament will loudly thank you for your service, or a hungry couple on a romantic date night in will happily welcome your visit. And you'll probably get a great discount on pizza too (if the constant smell of melted cheese in your car doesn't make you sick of it).
9. Server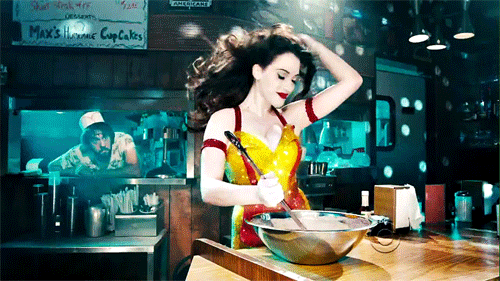 Serve up the freshman 15 instead of gaining it running around a restaurant working as a server. Not into waiting on hangry customers? Restaurants also need hosts, bartenders, barbacks and back-of-house positions. "I liked the fast-paced work environment where I'm on my feet and not sitting around," said UCF senior Riley Walden, who also works as a server at a local restaurant. "I also like meeting customers and making friendly conversations, almost everyone I'm friends with have either worked with me or are somehow related to the restaurant." As you get experience working in local dives and diners, make your way up to work in expensive steakhouses and more. That's when you really start to bring in lots of cash tips.
10. Barista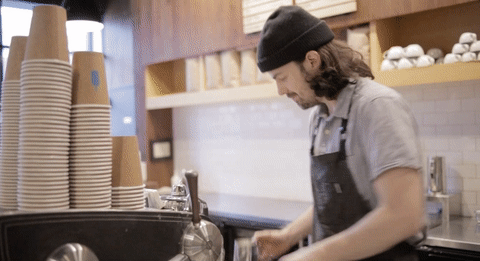 Most students wait in a never-ending Starbucks line at some point in their lives. Become the keeper of the caffeine as a Starbucks or local coffee shop barista. Training for the job typically lasts about two weeks, where new baristas learn how to make every drink on the menu. "I liked making the drinks the best," said Georgia Southern University senior Sarah Snyder. "Sometimes people would bring you their own recipes they found online and it would be like creating interesting concoctions." At a coffee shop you'll score free coffee while meeting some cool people. When the coffee rush ends, sit back and enjoy the smell of roasted beans. The biggest con? Dealing with people before they drink their morning fix.
Score an on-campus job so you can roll out of bed and into the office.
Written by Shaneika Booker, senior, Journalism, Southern Illinois University
Have you ever called a university for information and no matter which department you needed to speak with, a student answered? Or when you visited the campus, were all the tour guides actual students?
If you answered yes to the either of those questions, you have experienced a student at their campus job.
Satisfying a federal work study requirement introduced many first time students to the idea of working on campus. Jobs such as receptionists and office assistants are the most common campus positions. There are other campus opportunities too, however, such as dining hall food servers and maintenance or custodial work.
When students take on these campus positions, they help the university function. Almost every office on campus needs students to answer phones and sort and file various documents, such as student records and office mail.
Jasmine Iman, a student at Southern Illinois University, Carbondale, explained that she has worked almost everywhere on her campus. "I started out at the campus bookstore, from there I moved to the student banking center, and last but not least a receptionist at the university housing office," Iman said. "However the best job was at the banking center because I just sat down and counted money all day."
There are so many opportunities on campuses to help students develop skills, such as phone etiquette and customer service.
Anastasia Inez, a former student at SIUC, worked for her university's dining hall. "I served food all day and cleaned tables and whatever other mess students would leave behind," Inez said. "This was probably my least favorite on campus job because I would leave smelling like whatever was being served that day."
Rather than manual labor, some students prefer a job that just required an occasional smile, greeting people passing by, and answering a few phone calls from students and their parents.
Kelli Cryer of Fisk University in Nashville, Tennessee explained that it all depends on what type of student you are. "Not all students are good speakers, so office positions may not be their first choice," Cryer said. "Some students like to work alone, so a job in maintenance or janitorial work may be ideal for them."
These on-campus jobs can also help students if it has them perform work that relates to their major.
Brittany Freeman, a graduate student at SIUC, explained that she is working on her master's degree in human resources. "I work in the human resource department of the university career center," Freeman said. "It feels good to do work that I may be performing in the future and is also a good source of experience to include [on my] resume."
https://www.youtube.com/watch?v=lC4XM29LL0E
Overall, on-campus jobs provide students with responsibility and help them learn organizational skills. There is no specific campus job that is better than the next; it all depends on the student. Although students work these various on-campus jobs, this does not mean that they will have a career answering phones or working in an office, becoming a janitor or even serving food to people.
These jobs are temporary and just help to put a little extra pizza money in the pocket of the average college student.
*Updated August 15, 2018 by Shaneika Booker to include "On-Campus Jobs."