College tuition takes a huge chunk out of the bank even without any car to worry about when you get there. Add in a set of wheels and add gas money, insurance payments and shelling out hundreds more for special parking passes can feel like your own personal hell. Finding the best cars for college students on a budget can get difficult, but they do exist for the fed-up public transportation rider.
These 10 best cars for college students will make going home for breaks easier and won't break the bank.
Best for Bank Account
1. Honda Accord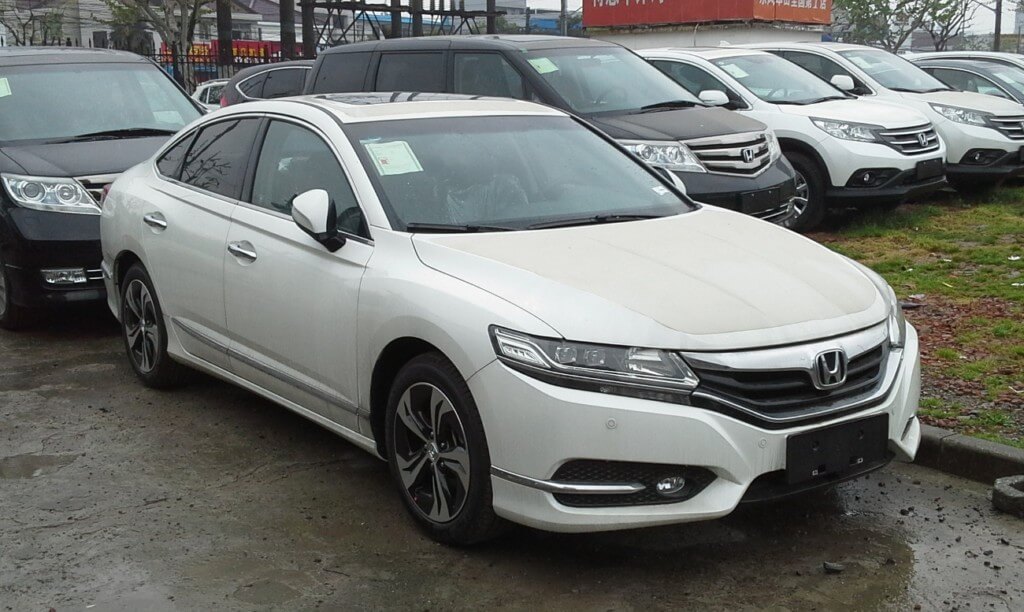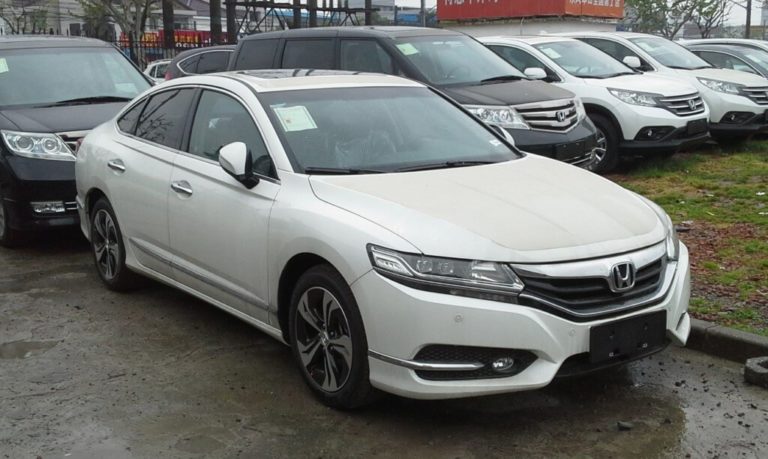 Students looking for a simple but affordable car should take a look at this. For about $22,000 you can get it new but if you're more into buying used, you can get it for $10,000 or less. Without breaking the bank, you can get some cool features including a navigation system, perfect for anyone who wants loves to travel to new places. If backing up sometimes scares you, it also has a rearview camera to prevent any unwanted accidents. "It is an amazing car and I love to drive it everywhere. There isn't another car I trust," said Temple University sixth year Husnan Chaudhry, who owns a 2004 Accord.
2. Volkswagen Jetta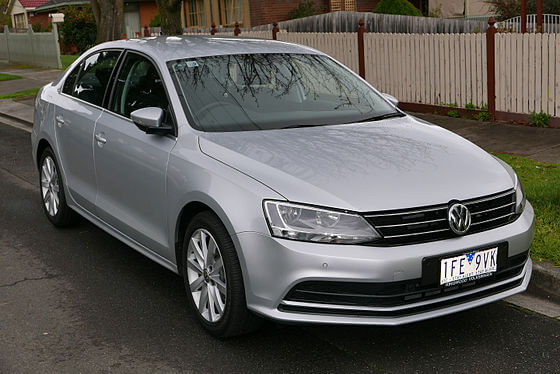 Students looking for modern and stylish sedan fit should check out the Jetta. Its new models cost about $17,500. You can easily park in tight places on campus, too, especially the ones that need the dreaded parallel parking. You'll have many options to choose for body and accent color, so whether you want to stand out with a bold color or go the simple route, you'll find the perfect match. You'll also get great gas mileage to help you get home to your own bed and a home-cooked meal without stopping for gas.
3. Hyundai Elantra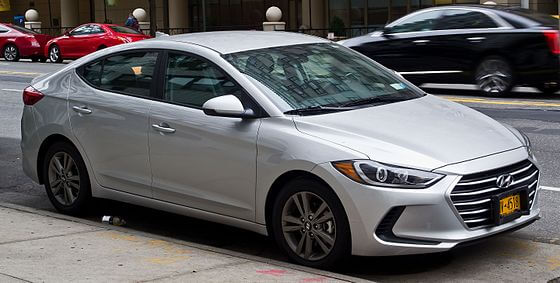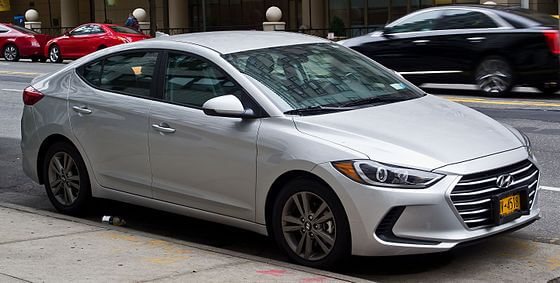 The Hyundai Elantra is cheap AF, making it an ideal car for broke college students. If you're someone looking to save just a little more, the older models are way more affordable and still drive great. You can blast music no matter the occasion with custom speakers that can pump you up no matter where you are. And even though most sedans don't have a sunroof, the Elantra has the perfect one for those warm, almost-summer days when you have the music loud and the windows down.
4. Ford Focus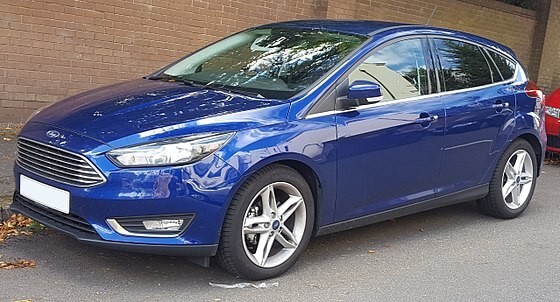 Thrifty students thinking about the value of a sedan should check out the Ford Focus. Coming in at the most affordable price, you can get a Focus for around $16,700. With 40 miles for every gallon from those highway gas stations you pass on your drive from home, the Focus makes a perfect car for students who live far from their college. With a #look that's stylish AF, you can get modern and eclectic rims, and the front grill will make it stand out from other student's cars. If you want something a little roomier to easily transport all your belongings, the Focus also comes in a hatchback body style for about $3,000 more.
The Best for Gas Mileage
5. Toyota Prius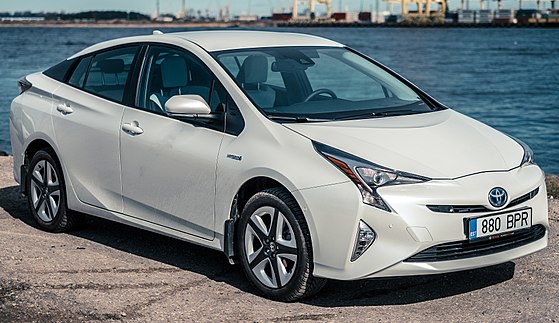 Though the Toyota Prius often gets made fun of for its modern look, electric engine and hipster vibe by hardcore car fanatics, don't rule it out so quickly. If you want to go sustainable and stay aware of your effects on the environment, check out electric. Since it's electric, it doesn't produce any emissions and when it runs out of charge, it has an MPG of 50 in the city and 58 on the highway. You can buy a new model for about $23,400. "I only have to fill up my tank once every two and a half weeks. If you have the car for a while and learn how to maximize [the hybrid technology] you can do even more," said Temple University junior Bryan Green, who owns a Prius 2008 model.
6. Nissan Altima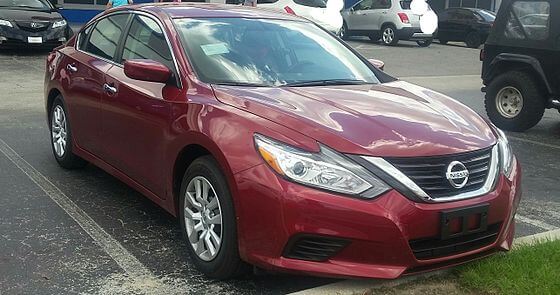 The Altima's stylish look and 40 MPG on the highway definitely makes it worth every penny. Its price of $22,500 comes with a traffic alert system and blind-spot detection, both of which college students will find vital for campus driving. No one wants to get caught in traffic when leaving for home. The Altima can totally help you avoid that. "It's comfy, safe, good on gas and the newer models have a backup camera which is a lifesaver when parallel parking," said Temple University junior Pat Tkacik, who owns a 2016 model. The older models may come in at a lower price—a couple thousand less—but the upgraded navigation and camera system make it worth the price for student who wants the most from their car, especially those who are tech-savvy.
7. Toyota Camry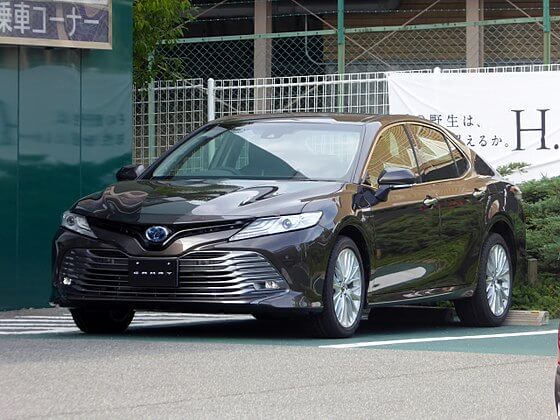 It may not be an Audi R8 or a Tesla Model X but the Camry can help you with anything from gas prices to smooth rides. The Camry gets 24 MPG in the city and 33 on the highway and goes for about $23,000. Besides the perks mentioned, you can also customize its color, which is cool AF for anyone wanting a new look or to stand out. "[The Camry isn't] bulky and is relatively easy to park," said Temple University junior Natalie Vilander, a 2005 Camry owner. Vilander lives five hours away from school and usually only has to fill the tank once a month.
The Best for Adventures
8. Honda CR-V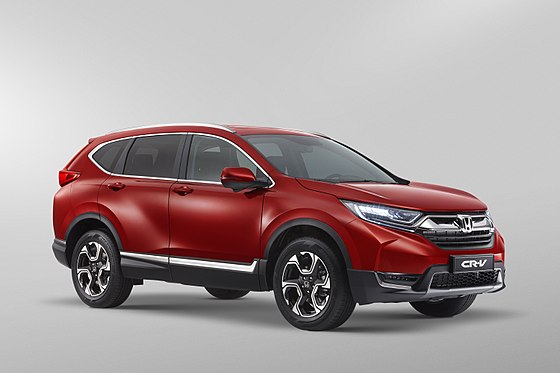 Sometimes sedans just don't cut it. They don't drive that well in bad weather, the inside gets claustrophobic and you can't always see the road when low to the ground. So if you want extra room for storage and passengers, you'll need an SUV. The Honda CR-V goes for about $24,000 and has 34 MPG when you drive on the highway. Its four-wheel drive can get you out of any situation from snow to flooding to finals. Also, the back-up sensor add-on can protect you from accidents, a pricey problem that no student wants. "I drive to New Jersey [from Philadelphia] once a week and I've never had any problems, no do I feel my bank account suffering," said Temple University senior Emily Flynn, who owns a 2008 CR-V.
9. Subaru Crosstrek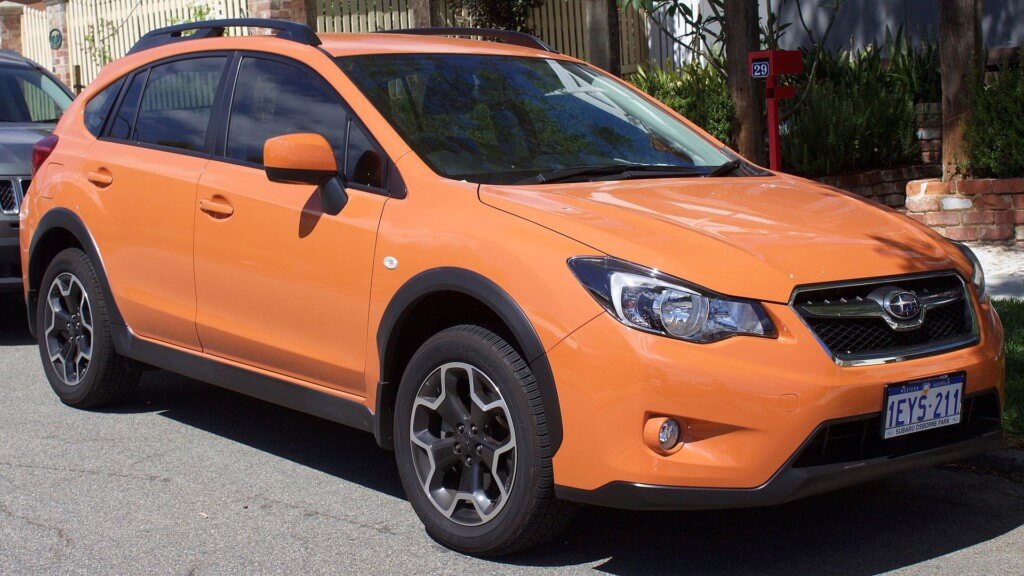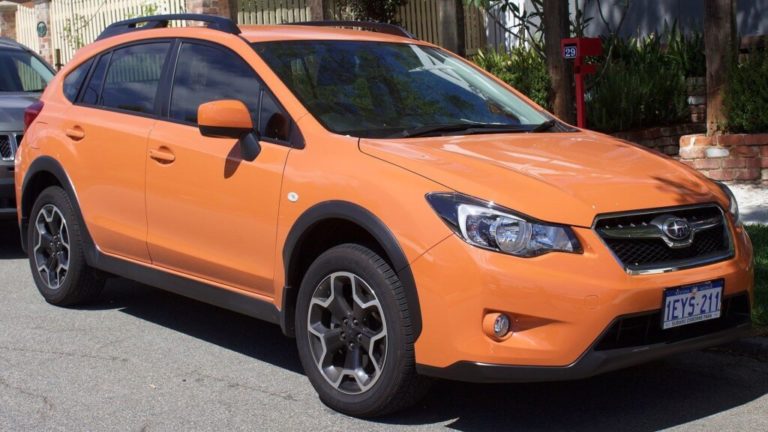 Students who want to avoid scares from snow and rain should look into this. It can easily handle traveling from smooth rides to the beach to road-tripping up a mountain. If you're looking to bring a lot of stuff home or want some extra storage, feel free to load this baby up with that impressive pile of laundry to do at home. It goes for about $21,500 and gas mileage that isn't bad for a compact SUV—about 33 MPG. Students who love the outdoors and exploring will find it a perfect complement to their adventurous spirit as it easily conquers mountains, rough terrain and horrible weather.
10. Ford Escape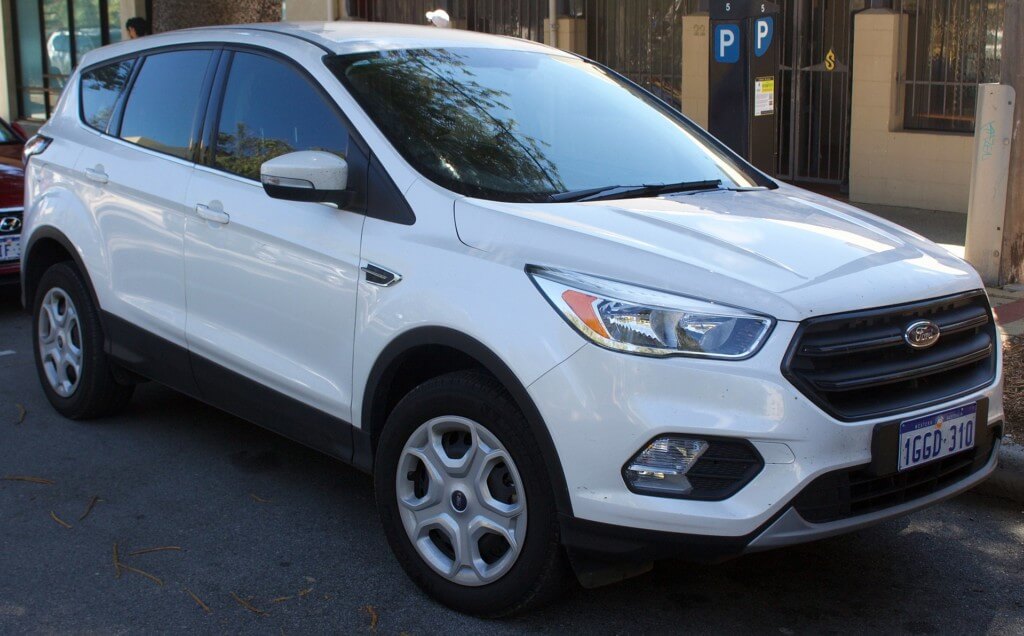 Do you ever want to escape classes and just go home forever? It's a little pricier than others mentioned but SUV-lovers and parking novices will appreciate its features. The Escape can park without any problems in the small spots you find around campus, unlike other SUVs. This can help you avoid the embarrassment of people walking by judging how you park. The gas mileage can help save some money, too, which is perfect for literally any student. "I like my car and I feel it is pretty reliable and safe. I haven't had a lot of issues with it like I know my friends have with their cars," said Temple University junior Carrie Ciocca, owner of a 2010 Escape.
Read on for More car buying information for college students for 2018
Written by Kaleigh Howland
Also written by Lizzy Winter
Even with the endless free coffee and donuts, car dealerships fester with stress, especially for college students. Do you buy a car with more space and deal with higher gas prices or do you go with a small car and rely on your uncle to move you in and out of college? What model, size and features do you want? Do you want a new or used car? Will you lease or buy it? And to top it all off, we all know you're not some millionaire who lives alongside a bottomless pit of cash so… what is your budget? These questions may flood your brain when you enter a lot to buy your new whip.
How exactly do you go about buying your first #adult set of wheels? College Magazine is here to help.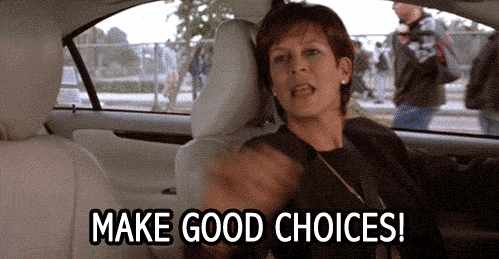 While purchasing a brand-new car for some of us might cross the realm of possibilities, a used car better suits most. Picking a used car, especially for college students, is usually the most economical way to go because having a couple miles usually lowers the price tag. When selecting your new baby, make sure to keep in mind its mileage (so you can get more than a few years out of it), amenities and main features (like its gas mileage, safety features and practicalities), and the facts of the vehicle (like its accident history, as supplied by CarMax). Sort out your priorities as you start your ambling through the car lot, hopping in and out of endless vehicles, looking for your perfect match.
Why do these features matter?
When shopping for your new ride, you want to make sure you get behind the wheel of the best option for you. This means that your vehicle should have the necessary tools, features and size requirements depending on your lifestyle. Overall, you should have two main concerns other than your price point.
First, you should always keep a vehicle's safety ratings in mind. Every car has sufficient safety features to meet the requirements, but a test drive and thorough research will make your understanding of a car's blind spot and other practicalities much more clear. While that car you found for $1,000 on the side of the road had "great deal" written all over it, it may never make it out of the lot.
Second, your choice of vehicle should also an appropriate gas mileage for your needs. Not only can you save the environment, but you can also save your wallet. With all this in mind, do your homework and evaluate your own needs to make sure you walk a way with a car that feels both fun and practical for the next four years.
Overall, honestly evaluate your needs. Will you have this car for just the next four years? For wherever you move after college? Will you really drive it cross-country that much? Will you be an Uber on the weekends to afford your Chik-Fil-A addiction? Be honest with yourself to help you find the car you actually need, and not just the one that had a really cool feature you'll never actually use.
A CarMax manager's view on shopping used
Judah Herman, the general manager of the Cincinnati CarMax said to do your homework and look out for yourself. Every car ends up somewhere, even ones with damage hiding beneath the hood, so ask for the car's records or inspect it yourself. "It's important the car has been checked out at the dealer, or a mechanic after you buy it," Herman said. You can save yourself the money and heartache of buying a car you later find out has more damage than you'd want.
A student's view on buying his own car
Have a little time on your hands? Or maybe a passion for getting your hands dirty? Michael Barbato, a junior and business management major at The Pennsylvania College of Technology, says to get a project car. Barbato bought his own fixer upper car and has been working on it since then to make it exactly what he wants it to be. "It doesn't need to be pretty but it shouldn't need too much to be road ready," Barbato said. But, if you don't have the expertise for a fixer-upper, Barbato says to keep an eye out for that gas mileage on any vehicle, one you make or buy.
A parent's view on student cars
Tammy Cooper, a mom of two boys, said that finding a safe vehicle was the most important thing for her and her husband. "A first car doesn't need all the bells and whistles. It needs to be safe and reliable," Cooper said. She also noted making sure that the car had low mileage and low insurance costs was a major factor in finding the car.
8 more Cars that Make Dealers, Parents and Students Happy
1. Volkswagen Golf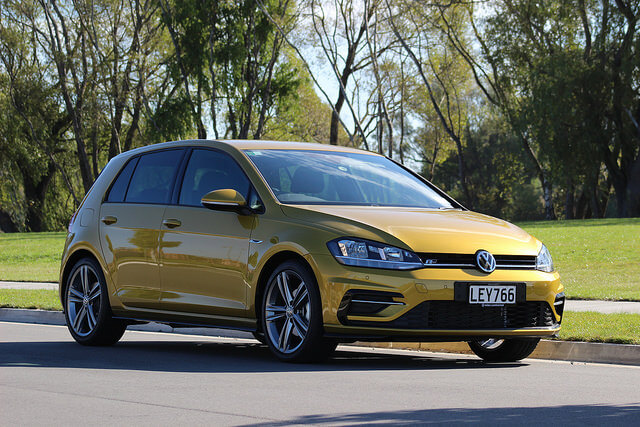 Price range: $20,000 to $25,000
It was news to us, but Volkswagen sells more than VW Bugs. And apparently, they're pretty good. Their Golf comes with a 9.3 out of 10 in safety ratings and 33 highway gas mileage. The Golf seats five with a powerful engine for its size, letting you have some fun with its punchy engine. The compact features along with its navigation and CarPlay abilities make it perfect for maneuvering in and out of narrow college town streets, finding your way to new spots when you get sick of campus and killin' it on the aux. Plus, parallel parking will no longer daunt you.
"They're not too big but easy to maneuver," says Volkswagen Sales Associate Connor Paul. He explained that practicality plays a crucial role. When shopping for your car, look at your possibilities in leasing a vehicle. Leasing your car would allow you to not "break the bank," Paul says, while still giving you the ability to use it for what you need. Volkswagen also offers college students and graduate students another benefit in financing their new ride.
2. Chevrolet Spark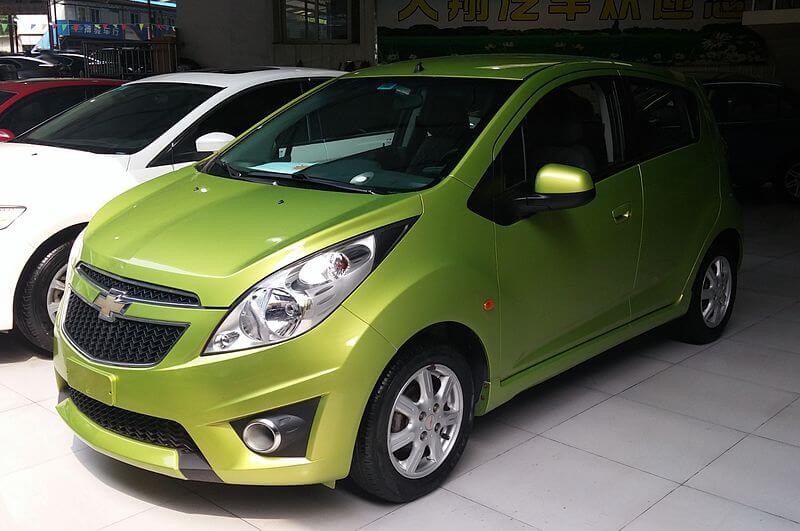 Price range: $13,000 to $17,500
The Chevrolet Spark is the perfect sedan for your Target errands and late-night drive thru runs. The two-door Spark's works better with city driving, with 29 mpg and 37 to 39 mpg on the highway. The maneuverability and price point of this car is its main appeal, though it does only have seating for four, and the cargo space leaves a little to be desired. But hey, there are only four Cheetah Girls for a reason. Also, as an added bonus, it has different options in the way of connecting your smartphone to your vehicle. In other words? You'll still be able to drive your #squad to your favorite off campus bar while rocking out to Beyoncé.
"The most important thing is so I can get a car that will fit my job that I can carry all my work tools and stuff with and it will still fit my lifestyle" Pennsylvania College of Technology junior Justin Yaneck said. As a construction management and design major, Yaneck needs to keep his future career in mind when purchasing his car, meaning the Spark might work for some, but not Yaneck.
3. Ford Fiesta ST Hatchback with Eco Boost
Price range: $14,000 to $22,000
Cue endless references to that "Fiesta! Fiesta!" light-switch vine. The Fiesta's safety rating, according to the National Highway Traffic Administrations, scored overall good, earning four out of five stars for overall safety. The rearview camera comes standard now and the eco boost saves you gas money, leaving you with no excuses to avoid Chipotle nights. Just warn your friends it can get a little squished in the back. Its gas mileage ranges from 26 mpg in the city and 33 to 37 mpg on the highway according to U.S News, which is pretty decent for its category. While its competitor, the Chevrolet Spark, has more standard features and more advanced safety features, Ford lets you build on the standard model to get upgraded amenities, if you can afford it in your budget. You will find this car has better handling (making last minute sharp turns a breeze), whereas the Spark has a weaker engine with less control on the highways. And if you're anything like the college drivers I know, last-minute driving decisions happen on the reg.
4. Jeep Renegade
Price range: $18,5000 to $27,000
Who doesn't dream of a good Jeep. This car calls to those who love to travel outdoors and have a little fun in their vehicle. The Renegade offers incredible off-road abilities, a Jeep's crowning achievement. This model seats up to five with four-wheel-driving abilities, with really nice handling. The mpg ranges from 21 to 24 in the city and 29 to 31 on the highway. Mom and dad feel at ease with its 9.3 out of 10 safety rating. Beware the cheapest model may lack air conditioning, so for those going to school in the southern half of the States, you might want to think twice. Still, if you want a Jeep specifically for a fun ride, this model has a cheaper price point than other Jeeps, while still getting you some pretty exciting features, like the classic roof open sunny drive you've always dreamed of.
5. Subaru Crosstrek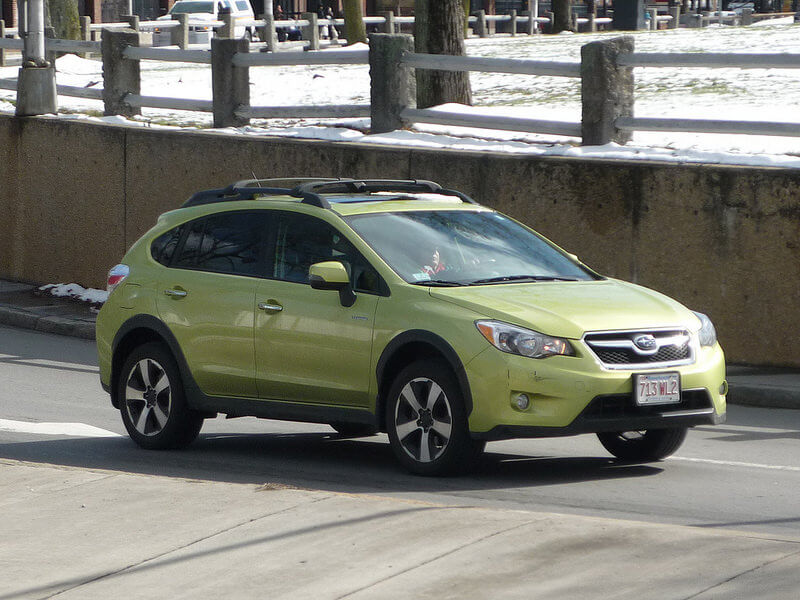 Price range: $22,000 to $26,000
I don't know about you, but everyone I know who owns a Subaru can't part with it. Subarus's longevity and overall quality earn them devotees. Plus, I think we can all agree that their commercials with the puppy cameos make us all want to run out a buy a Subaru in hopes it comes with a golden retriever. The smaller engine does count against it, which means it can be slow to accelerate. However, smaller engine means smaller gas consumption, so the mpg ranges from 23 to 27 in the city and 29 to 33 on the highway. The Crosstrek ranks at 9.3 out of 10 in overall safety ratings. With bigger features comes a higher price tag, but the roomy back seat makes it feel like a compact SUV, not the subcompact it is. While the Honda HR-V has more passenger and storage capability, the Crosstrek supersedes in off-roading ability, making your Jeep dreams a little closer to reality. We can't all be Cher from Clueless, so we'll take what we can get.
6. Chevrolet Cruze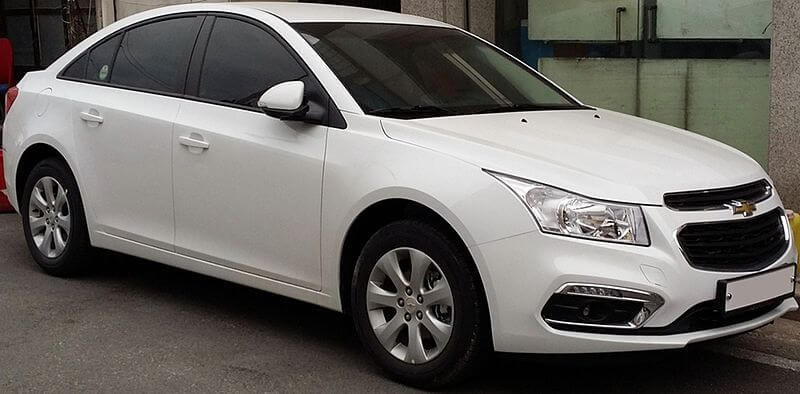 Price range: starts at roughly $16,000
This wins the car for those who live more than a few hours away from home. The Cruze has been rated with exceptional gas mileage ranging with 37 to 52 mpg highway. A safety rating of 9.1 out of 10 puts this car with seating for five at the top of every student's list. Small does not always mean less features and capabilities. It lacks in acceleration power, and the fuel-saving stop/start system can feel a bit annoying, but the gas mileage is the real reason to buy this car. If you travel a lot for your job or internships, look at the Cruze when shopping for your new whip. "I wanted something simple and cozy, with good gas mileage. Also, so I'd be able to parallel park on campus," said Indiana University senior Sarah Anas.
7. Kia Soul
Price range: $16,000 to $36,000
Whenever I see a Kia Soul on the road, I immediately trust that driver so much more. The Soul seats up to five comfortably, making it roomier than its competitor of the Chevrolet Cruze. The less than average gas mileage, with its mpg of 30 on the highway does count against it. The Soul has the lowest price tag in the compact car class. Along with getting your bang for your buck, The Soul earned a 9.7 out of 10 for its safety, putting your parents at ease when you drive home for the holidays. Plus, remember those bumping Kia Soul commercials with the hamsters from middle school? There's a reason they were party rocking.
8. Honda HR-V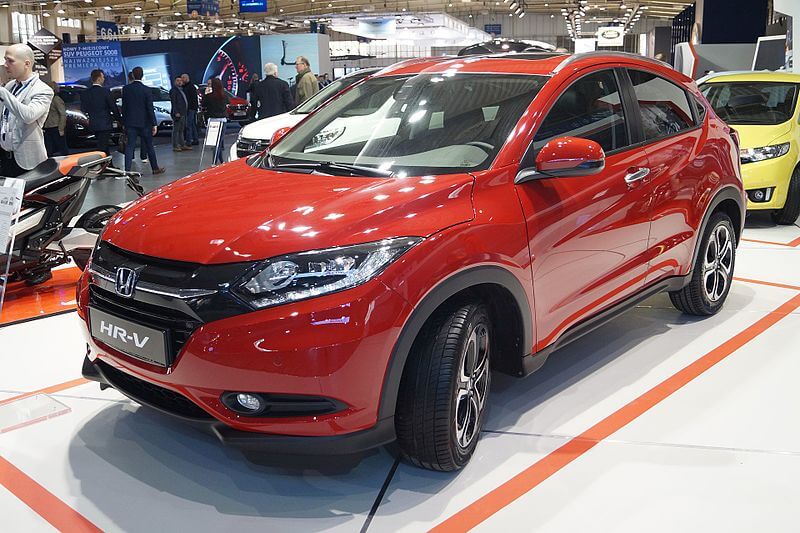 Price range: $20,000 to $26,500
Finally, our number one pick. This subcompact SUV stands at number one in its class. Don't let its two doors scare you off. The HR-V stands strong with an 8.7 out of 10 in safety and has an average of 31 to 34 highway gas mileage, which was the best on the market for small SUVs in 2016 according to Cars.com. Flexible cargo space and the ability to absorb those bumps on the road are two more pros of this vehicle, and its option for all-wheel drive sets it apart from the Kia Soul. While it comes in first for its category, the Subaru Crosstrek and the Jeep Renegade still are more attuned to hitting the trails, but the Honda HR-V excels at what it was made to do—be a reliable commuting car you can fill with suitcases and new college friends.
You Picked a Car, Now What? A Guide to Buying Your First Car
Written by Jaclyn Childress
Everyone knows the butterflies that fill your stomach when you find your dream car or, honestly, any car for that matter. While the feeling of independence fills your chest, you start to realize that a lot must happen before you drive off that lot.
Needing advice on where to even start when buying your first car? You've come to the right place.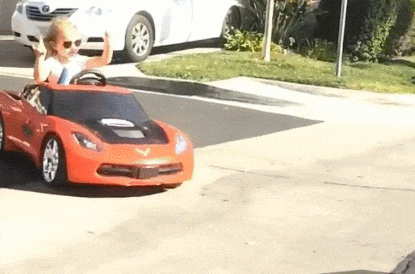 In today's society, starting with the internet does not come as a surprise. Websites such as NADA, TrueCar and Kelley Blue Book find different prices on cars, offer a wide variety of vehicles to choose from and provide expert reviews. When looking and purchasing your first car, go with practicality, not style. "Find a car that suits you and your budget. At this stage of life, this is a need before a want," said Brandon Watts, sales consultant at Courtesy Nissan. Walk into the dealership knowing what you do and do not want so that you can make an educated decision in the end.
THINGS TO AVOID
Whether your parents told you how they got ripped off or you ended up finding a better deal just minutes after driving off the lot, you must have heard a car dealership horror story at least once in your life. But avoiding these things can ensure you get the best experience and the best car.
1. Avoid sketchy dealerships by going to a reputable one.
Cars must pass a baseline inspection in order to have access onto their lots. This lowers your chance of getting ripped off or purchasing a dangerous vehicle by making sure that every car, from the oldest to the newest, has passed a high standard. At smaller dealerships, the cars may not have had to pass any inspections, which could lead to you having more issues in the future.
2. Avoid aggressive salespeople.
These types of consultants care more about the sale than getting you the best car and price. "If you do your homework and check up online before you go, you'll have an idea of pricing which will help if you have to deal with aggressive sales people," parent of University of Alabama junior Celeste DeLuca said. Running into dealers who only care about getting you the highest price and not the best car happens, but you can take control of the situation by going in with the upper-hand.
3. Avoid going to dealerships alone.
This gives you more eyes and ears so that you don't need to worry about missing something during your conversation. Dealers may try to slip a catch into their sentence or there might be something wrong with the vehicle that you missed. Having this person with you helps make the process easier, ensures you get the best deal and assures that you make the best decision. They may have already gone through this process before and honestly, your family and friends know you better than you know yourself.
LAST MINUTE TIPS AND TRICKS
1. Look at what maintenance the car requires.
Does it take a more expensive fuel? Although only a few cents, this may not seem like a huge issue in the beginning, however over time those cents add up. Does it carry a spare tire or does it have Run Flat Tires? Run Flats resist the hole in the tire and allow you to drive up to 50 miles to get to the help without needing a spare. These cost more money than a normal tire but they provide a safer option. Maintenance checks don't come up as often as getting gas but when these appointments come, doing them with a fancy car can really put a dent in your bank account.
2. Before you even think about buying a car, you should think about your credit.
"Find out how to maximize your credit so that you are able to get a loan. Co-sign on a loan with a parent or guardian to establish deep credit," parent of University of Texas junior Doug Swaim said. Try first starting out with a credit card and pay if off monthly to build shallow credit, which comes from small purchases. Deep credit, however, looks at more expensive investments like an apartment or car. Establishing good credit only makes it easier for the bank to trust you and let you take out a loan—hopefully one for your new wheels.
3. Going into a dealership drooling over a car can lead you to paying more or getting less for your money.
"If you are willing to walk away from a car, often times salespeople will be more willing to work with you," DeLuca said. Although you want to buy a car, the sales consultant should want to sell you their vehicle, not the other way around. This could result with you paying extra for a car that you could have gotten a better deal on.
4. Remember to have fun during this process.
Buying a car can become quite a stressful process, both financially and physically, when you have searched for the right car for months. Remember that a car represents independence in your growing freedom, excitement for what lies ahead and your new stage of life. Don't let pushy salespeople manipulate your decisions. Enjoy this piece of adulthood while it lasts because you only buy your first car once.
Buying a car can seem like one of the biggest decisions in your life at that moment, but just like when you first got your driver's license, it can only get easier from there. Cars come and go, but you can never forget jumping into the driver's seat and driving your first car off the lot. Nothing beats whiffing in that new car smell and staring down freedom. So grab a friend and head to the dealership. You have the knowledge and confidence to pick out your first set of wheels.
*Updated on October 1, 2018 by Kaleigh Howland to include car buying information and 8 more cars.
**Updated on July 16, 2019 by Jaclyn Childress to include "You Picked a Car, Now What? A Guide to Buying Your First Car."