Countless movies and tv shows loom in the black hole called Netflix. Venture into that abyss. Take a break from studying for finals and prepare yourself for weird, gory and disturbing movies at your fingertips. Stumped on which weird, indie movies on Netflix to watch to get those goosebumps crawling? Don't be afraid to get your freak on during your Netflix procrastination binge.
Look no further than to these 10 weird movies on Netflix weirder than your average biology final.
1. Teeth
https://www.youtube.com/watch?v=FuW_L8WJtMk
Meet Dawn, the small town Christian teen who runs an abstinence group. Things take a turn for the men in her life after each tries to make a move on her. Danger, or Dawn, starts to follow them at every turn, all because they were a little too thirsty. "This movie is one I always watch with my roommate, and we always cheer Dawn on waiting for her to do something outrageous," said Florida State University freshman Sydney Glazer. Get ready for a psychological thriller where neither hands nor words do the fighting. Beware of munching on popcorn during this movie for fear of throwing it at the screen at any point.
2. The Babadook
Weird, dark and creepy definitely describe this twisted thriller. After little Samuel reads a children's book, strange things begin happening in his home…what gets unleashed will scare even the least faint-hearted. You'll check your dorm closet every night before you go to bed just to make sure you're alone. "After I watched this movie, I decided I'd never read a children's book alone again," said Penn State freshman Rebecca Poarch. This movie serves as one of Netflix's weirdest movies because it makes you fearful of simple children's stories.
3. The Double
Prepare for an eerie film of extensive psychological proportions with The Double. Based on the book by Fyodor Dostoyevsky, The Double takes viewers into a world of mystery as Jesse Eisenberg, known as Simon, meets his "double" at work. Slowly, his "double" starts taking over his life and stealing his dream girl. Sounds freaky, right? Imagine if your co-worker started cozying up to your lifestyle and turned out to be more like you than you thought.
4. Sharknado
Prepare for a freakish storm that unleashes deadly sharks, flooding the streets of Los Angeles in this comedy-thriller that touches on your greatest fears. At each turn the sharks take in downtown L.A., you will not only laugh out loud, but grab the nearest bowl of popcorn. "I'm a marine biology major, and after watching this movie, I know for sure I'll never go shark diving-even though I've studied intensely about sharks," said Farmingdale State College senior Erik Ryan.
5. The Human Centipede
I bet you're wondering why Netflix even broadcasts this weird original film. When two girls' car suddenly breaks down in a violent storm, they're left abroad in Germany with nothing but runny mascara. Watch as they make a decision that will change the outcome of their lives as well as their bodies. A crazy doctor wants to make everyone look like a centipede— hence the name The Human Centipede. "A doctor wants to do a disgusting procedure on women-which is just totally unethical-which makes the movie so so weird," said St. John's senior Stephanie Alfano. You'll always make sure you have spare tires in your trunk after this. Oh, and there's more than one, so check out the other two in the freaky trilogy.
6. Eternal Sunshine of the Spotless Mind
Jim Carrey and Kate Winslet star in this puzzling yet gratifying film. In a rocky relationship-turned extremely sour, Winslet and Carrey decide to undergo a complete psychiatric procedure to erase their memories of each other…ouch. But, when the process starts, Carrey realizes he wants to keep those memories alive. "This psychological thriller is definitely one for the books. Netflix scored with this weird movie for it somehow allows me to ponder if I would ever want to completely forget the memory of my ex-boyfriend or remember all the memories, good and bad," said Regents University freshman Carol Cahill. Paired with beautiful cinematography, this original movie makes a great watch party.
7. The Guest
Imagine someone claimed they knew your sibling and asked to stay at your dorm for a few days? Sounds a little weird, right? In The Guest, a stranger named David sort of does the same when he shows up to the Peterson's house and says he was once good friends with their son who died during the Afghanistan War. However, David is not really who he claims to be in this thriller. Moral of the story: Use your skills from that computer science class you took and do a Facebook, Twitter and Insta check before letting a stranger in your home.
8. Enter the Void
Hidden in the dusty and far walls of Netflix lies a disturbing and even philosophical movie. Enter the Void deals with "psychedelic cinema" which allows viewers into a certain perspective never seen before. The gist of the movie deals with a drug-dealer named Oscar killed by his best friend. However, although Oscar died, viewers watch his life after death in bright and psychedelic colors. "A puzzling movie perfect to try to grasp the idea of an afterlife-if there is one," said University of South Carolina junior Kerin Cahill.
9. A Girl Walks Home Alone at Night
Twilight enthusiasts will enjoy this black and white gory film. Set in the fictional town of Bad City, Iran, a female vampire stalks the lonely and depressed townspeople. Moralistic and even feministic, the female vampire in the movie preys on men and threatens them to respect women—or else. "Although the film was gory-yes tons of blood- it was just plain weird because it deals with our innermost desires with a fictional vampire," said University of California-Santa Barbara freshman Hilary Nuggen.
10. Mr. Nobody
Ever think about choosing a different path in life? Jared Leto deals with choosing alternate paths, like those, in this puzzling sci-fi movie. Set in 2092, viewers become enthralled with pure strangeness as three times in the movie, Leto explains the alternate paths he took regarding his romantic interests in life. One path has him married to a woman who's in love with someone else, while another path takes him to a romance with his step-sister. The weirdness continues as his alternate paths intersect with the women interwoven-somehow-in his life, gripping viewers into a frustrating and puzzling tale about choice.
15 More Weird Movies to Add to Your Lineup
Written by Breanna Perez
Just when you thought the first 10 movies were weird, we're back with movies that get even stranger—so strange that you'll forget all about your finals from the second you hit play. Finals week can add a lot of stress on everyone. Watching one of these weird flicks acts as a great way to relax your throbbing mind. Pop the popcorn and grab a cozy blanket. These 15 Netflix movies will keep you far away from your textbooks this finals week.
11. Trolls
Channel your inner child and watch this animated flick to let the stress of finals fade away. With an easy to follow plot, fun characters and vibrant colors, it surely will lift those stressed spirits. You'll probably get the soundtrack stuck in your head and catch yourself singing during your final. Just know, it may grow annoying but it's totally worth it. "Trolls is really great for distracting you from your actual responsibilities because the trolls are so cute and the songs are so fun. The plot is silly enough to be a kid's movie but good enough to satisfy a 20–year–old college student's procrastination needs," Temple University junior Stephanie Savoia said.
12. The ABC's of Death
26 directors, 26 letters and 26 ways to die—all told in 26 different short stories. This weird setup acts as the foundation of this horror film. Totally not confusing, right? You probably can't think of many other reasons to die (other than finals). Watch this film, sit in awe and ponder how the hell they even came up with thee disturbing yet interesting ideas of impending doom. "My friend showed me this movie and honestly it's like something that someone on acid probably made. It's super low budget and it's something that totally belongs on the deep dark side of YouTube," Temple senior Hayley Seagraves said. "It's literally just a bunch of short segments that all feature someone dying while going through the alphabet."
13. The Cobbler
They weren't lying when they said that you don't know anyone until you've walked a mile in their shoes. Adam Sandler represents that throughout this horrendous movie. He acts as Max, a cobbler who repairs shoes in his family-run parlor in New York. Like any cobbler would, he eventually gets bored with his life. This all changes when he finds a magical sewing machine that allows him to transform into his customers. Through this heirloom, he will see the world from different perspectives. Even though this film got described as a box office bomb, Adam Sandler remains one of the best. Even just seeing him in a terrible film will give you enough distraction from your final exam studies.
14. Sausage P arty
If you ever find yourself giving inanimate objects the power of life, this movie is for you. That's exactly what Seth Rogan did with this raunchy movie. When local food items from a supermarket learn the horrifying truth behind the outside world (that humans eat them), they attempt to escape their grocery store confines in order to avoid their disastrous fate. After watching this movie, you will think so differently when you bite into that apple at the dining hall. This hilarious and inappropriate animated movie will distract you for obvious reasons. "Sausage Party is the perfect shock-factor type of movie. You really don't expect half the things that happen in the movie, especially the ending. It's the perfect movie to distract yourself from finals if you need an entertaining story line that will leave you wondering what you just watched," Temple junior Kathryne Von Helms said.
15. Little Evil
Gary finally married the love of his life and everything goes great until he gets introduced to the Antichrist. No, we don't mean your professor, we're taking about a five-year-old. After tying the knot, Gary fails to create a loving relationship with his stepson. It is all fun and games until many strange, life-threatening instances make Gary believe that his five-year-old stepson actually lives as Satan's spawn. Watching this film will bring in some unwanted procrastination with its quirky horror scenes and shocking back story.
16. The Founder
Grab some snacks (or McDonald's if you want to get into the mood) and turn on this movie to learn how McDonald's turned from a family company to a billion–dollar franchise. You immediately teleport back to the 50s and get drawn into a plot that will keep you on your toes while keeping your eyes away from your study guide. Trust me, this rollercoaster of a story will make you question your love or hatred for this fast food chain.
17. Scott Pilgrim vs . The World
Based off the graphic novel series Scott Pilgri m, this film shows the journey of Scott, a slacking rocker, trying to win the love of his girlfriend. You may ask yourself how he does this. It's as simple as attempting to defeat her seven evil exes, of course. "It turns the idea of battling the baggage of your old exes and trying to win over a love interest into a video game. The whole thing is so different that it keeps you locked in and would definitely take you into a world far from finals," Temple senior Mary Mash said. A romantic comedy for the ages.
18. World's Greatest Dad
After his son accidentally dies, Clayton, an English teacher, forges a suicide note to avoid scandal. After the note gets published in a school newspaper, Clayton accidentally receives a ton of attention from the media. Despite the dark plot, World's Greatest Dad successfully grows into a humorous film. Robin Williams will tear at your heartstrings (what a legend) but also give you a few chuckles during this twisted film. Drop your textbook, open your laptop and find out how Clayton's son died and how Clayton reacts to the media's attention.
19. Felt
https://www.youtube.com/watch?v=UsOX2_GoVd8
Everyone has a story and this particular one got turned into a psychological thriller. It definitely won't lose your interest as it attempts to combat rape culture in our society. This feminist horror movie shows the journey of a woman, Amy, attempting to overcome hardship and trauma inflicted by the men in her life. She does this through various alter egos that embody a very inappropriate and repulsive personality, hoping to gain the power she wants and needs to overcome these horrific experiences she went through. These alter egos grow so engrained in her personality that, even when put into a good relationship, she finds herself wanting to violently lash out on this man.
20. Drive Thru
Meet Horny the Clown— a horribly named clown that doubles as a serial killer. This American horror-comedy focuses on four friends that go to a fast food drive-thru and, to say the least, it doesn't go as expected. They meet Horny the Clown, the restaurant's mascot, and it all goes downhill from there as they constantly face life-or-death fights against this murderous clown. "Drive Thru has such bad acting. It makes it really weird and funny and not scary at all. I also think the concept of it being a fast food place and the drive thru makes it more weird. It's a good distraction because it'll definitely keep you entertained, whether you are scared or laughing," Temple junior Alex Blucas said.
21. Ned Rifle
Everyone loves April from Parks and Recreation. Well, Aubrey Plaza comes back with yet another memorable and hilarious film. With her dry humor, you dive right into her weird journey where she follows Ned, a boy dedicated to murdering his father. Although they both want to find Ned's father for different reasons, the superb plot won't let you down. With endless twists, this closing chapter of Hartley's trilogy may seem confusing at first but, we promise, it all comes together with a surprising ending by the time the credits hit the screen.
22. Seeking a Friend for the End of the World
You hear that an asteroid will destroy planet Earth within weeks. That could only mean you have to do one thing: Grab your closest friends and run, that's for damn sure. Steve Carell plays Dodge Peterson, a lonely man whose wife recently left him. After learning the truth behind his failed marriage and inevitable death, he takes a road trip in hopes to find his high school sweetheart so he can spend his remaining days with her. Penny, his neighbor, joins him on this journey where they encounter everything but a smooth ride. Although a weird movie, you will definitely find yourself putting more energy into Dodge and Penny's adventure than your own responsibilities.
23. Train to Busan
Unless your final includes strategies needed to survive a zombie attack, this movie will do nothing but distract you from your course material. Honestly, we've all been asked who we would want as an accomplice during a zombie apocalypse. Naturally, you save yourself, honey. This film shows you what a father and his daughter—trapped on a train with a bunch of strangers—do when a zombie outbreak occurs in South Korea. With few infected on their ride from Seoul to Busan and no escape from the inevitable, this father-daughter duo fight to stay alive. Although in Korean, it won't upset you to read subtitles for this action-packed movie.
24. Zombeavers
Get your mind off finals and watch this movie, where a week of fun turns into absolute mayhem. Imagine discovering deadly, zombie beavers surround your cabin. I bet you didn't see that coming— cute and cuddly animals make the perfect villains. A weekend of sex, drinking and freedom turns terribly wrong. What a blast. This terrible film resembles more of a comedy than horror film, therefore, it gives the perfect number of laughs to keep you eating that popcorn rather than stressfully biting your pen cap this finals week.
25. Field of D reams
If you need a pick–me–up, ditch low-budget films and go straight to a classic to motivate and inspire you to get through your last final. This movie's plot will definitely inspire you to do something out of the ordinary. Ray Kinsella, a corn farmer from Iowa, builds a baseball diamond on his land after hearing voices that said, "If you build it, he will come." With motivation and support from his wife, he built a baseball field that led him to meet some of the best ball players of all time—specifically the 1919 Chicago White Sox team.
More must-have's for your weird movie night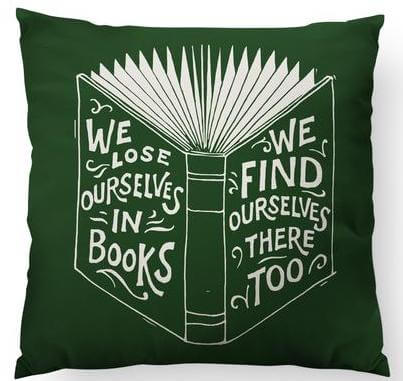 You'll need a blanket to hide under to survive weird movies on Netflix.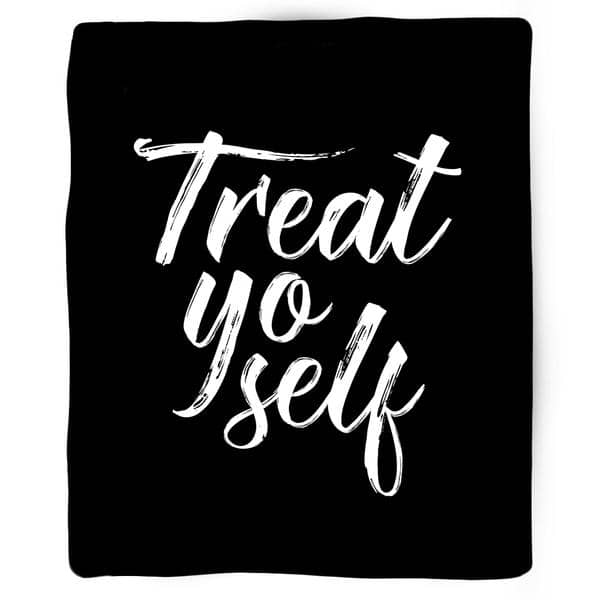 **Updated on March 15, 2018 to include list items 11–25 by Breanna Perez