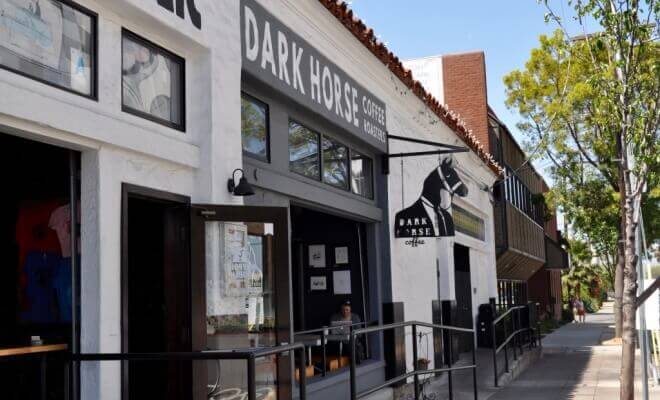 Sara Butler
10 Hidden San Diego Coffee Shops for Your Inner Hipster
|
San Diego is home to some of the hippest college students. With a mix of bustling city and calming beach vibes, it's the perfect aesthetic for your vintage Polaroid cameras. The major ingredient for every hipster college kid is black, understated and simple: coffee. These 10 cafes in San Diego give hipster students their daily caffeine fix with a minimalist aesthetic, quirky furniture and live underground bands. Perfect to study for your obscure major or socialize with your anti-social friends.
Wear this cute tank while visiting coffee shops in San Diego: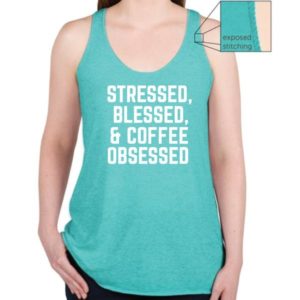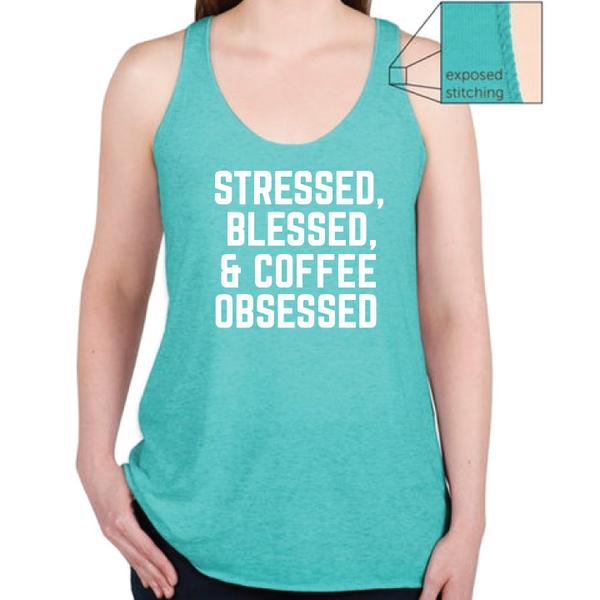 Check out 10 hipster coffee shops around San Diego.
1. Living Room—SDSU
When the dorms get too cramped, just head into the Living Room—the café on El Cajon Blvd., that is. Wandering off campus to wake up with some great coffee and morning treats is worth the walk. "Living Room's breakfast selection near [San Diego] State is amazing and so underrated; usually people don't know they serve breakfast there," San Diego State Senior Sam Panduro said. Spread out your notes on big wooden tables or take a study break in the sunshine on the outdoor patio. While the OG LR resides next to SDSU, there are also locations in Old Town for University of San Diego students, La Jolla for University of California, San Diego, kids and Point Loma for Point Loma Nazarene University folks.
2. Lestat's Coffee House—Hillcrest
Painted with deep hues of red and orange, Lestat's definitely has more color than your college library. The 24-hour spot is great for that all-nighter you've been putting off to write that philosophy paper. "It's a great place to be proactive, so I usually go in the afternoon, but you can stay there really late, which is nice," San Diego State Senior Renee Shekoufeh said. "The unique and antique furniture make it very homey. I feel really comfortable with the calming atmosphere." Leave your headphones at home and opt for live music with the café's nightly concerts while lounging on an old-school couch or armchair. It's the perfect hideout from all the basic bitches on campus with an endless supply of coffee.
3. Filter—Hillcrest
Hillcrest's corner café is a neighborhood favorite that'll make you want to move in next door. Open until 1 a.m., Filter is a great place to finish that abstract poem for your creative writing class. Grab your friends and gulp down caffeine, plain and simple. "My order at Filter is a medium dark roast coffee," University of San Diego Senior Laura Tressel said. "While I usually take my coffee like my men—dark and strong with a sweet side—the sugar is unnecessary [at Filter]. I can gulp down that whole cup of dark roast in 20 minutes without adding anything; it's magic stuff, I swear." Check out the cream cheese, pesto and tomato bagels or one of the cinnamon-sugar or chocolate muffins to pair with your coffee.
4. James Coffee Company—Little Italy
James Coffee Company is the ultimate hipster warehouse. Seriously, located in a small Little Italy warehouse, this coffee house serves as the center for other quirky shops and services too. Buy a bike, shop for spectacles, browse record players or even get a haircut from the barber shop all before your morning cuppa joe. With high ceilings and scattered metal tables, it's spacious enough for studying, socializing or just exploring the hip Downtown community.
5. Holsem—North Park
Adventure to North Park to embrace the hipster vegan in you. Natural ingredients and minimalist vibes scream organic-chic. Not to mention the floor-to-ceiling windows will make sure everyone sees you being the hip college kid you are. "Very pretentious to say the least, but it's a cute little place to chat after a day out," San Diego Mesa College Junior Victor Edson said. "And the coffee is to die for, so I don't mind." Holsem is the perfect place to chat with a friend about those indie Sundance films you've been watching on VHS. If a La Vie en Rose cappuccino isn't enough of a caffeine fix for you, try an espresso muffin for an extra boost.
6. Dark Horse Coffee Roasters—North Park
Dark Horse Coffee Roasters is definitely the dark horse café of S.D., or at least the hipster haven of North Park. Drag your beanie-clad crew to 30th street to sit at a stone slab table and enjoy the breeze of the open air café. The tiny confines make the spot less ideal for studying, so get there early to snag a table for a coffee date with bae. Or opt to order out and explore the neighborhood between classes. Pro tip: Top your iced coffee with a vegan donut for the ultimate Insta shot. Are you even indie without artsy social media?
7. Young Hickory—North Park
If you're looking for a quirky joint full of caffeinated college hipsters, search no further. Young Hickory, located on the outskirts of North Park, has all the shots you need—"Just a Shot" of espresso, that is. They do, however, also serve craft cans of beer for you folks 21 and over who want to celebrate after a long day of studying. So stop in and put your mark on the place—literally. The wall above the milk and sugar, surrounding the infamous golden cow's head, is home to hundreds of stickers from customers.
8. Park Place Café—Downtown
While the San Diego Gaslamp District is more famous for its lively night scene, there are a few coffee spots hidden for you downtown cats. "It's hard to find a good coffee shop in the Gaslamp, but in the middle of all the hustle and bustle [try] Park Place Café," Panduro said. "It's tiny, but the workers are great, the decorations are vintagey and the breakfast burritos are my hangover cure coming into work, for sure." After a night on the town, stop by Park Place for some much needed morning-after coffee.
9. Caffe Italia—Little Italy
Take a nostalgic trip back to your semester in Florence with this Italian-themed gem. The front windows offer a glimpse into the busy Little Italy streets, while the back wall boasts original photographs of Italy that look like they are straight off of Tumblr. "The café is in a great location and brings back memories of true Italian espressos," Shekoufeh said. "Not to mention the atmosphere: flowers on the table along with authentic pictures from Florence, Venice and other places around Italy." Don't forget to snag some gelato with your espresso for the ultimate European adventure.
10. Bird Rock Coffee Roasters—La Jolla
In a quaint beach neighborhood between La Jolla and Pacific Beach, S.D. hipsters can find this independent coffee shop. An open-wall bench entrance and outdoor seating for sandy feet is the perfect place to stop in for a coffee after hitting the shore. Stop in for a handcrafted coffee where baristas individually pour water into a cone-shaped dripper to personally soak the grounds for your cup of coffee (or make your own from home after browsing their online shop). Plus, the pour-over bar was one of the first in San Diego, so Bird Rock knew about pour over before it was cool, making this coffee shop the ultimate hipster.