It's finally happening: You're about to reach the legal drinking age. You'll obviously be celebrating your newfound alcoholic independence–but where? From the bars to the beaches, there isn't a shortage of hot spots in San Diego to celebrate this momentous evening. Check out our list of top ten places to celebrate your 21st.
1. The Tipsy Crow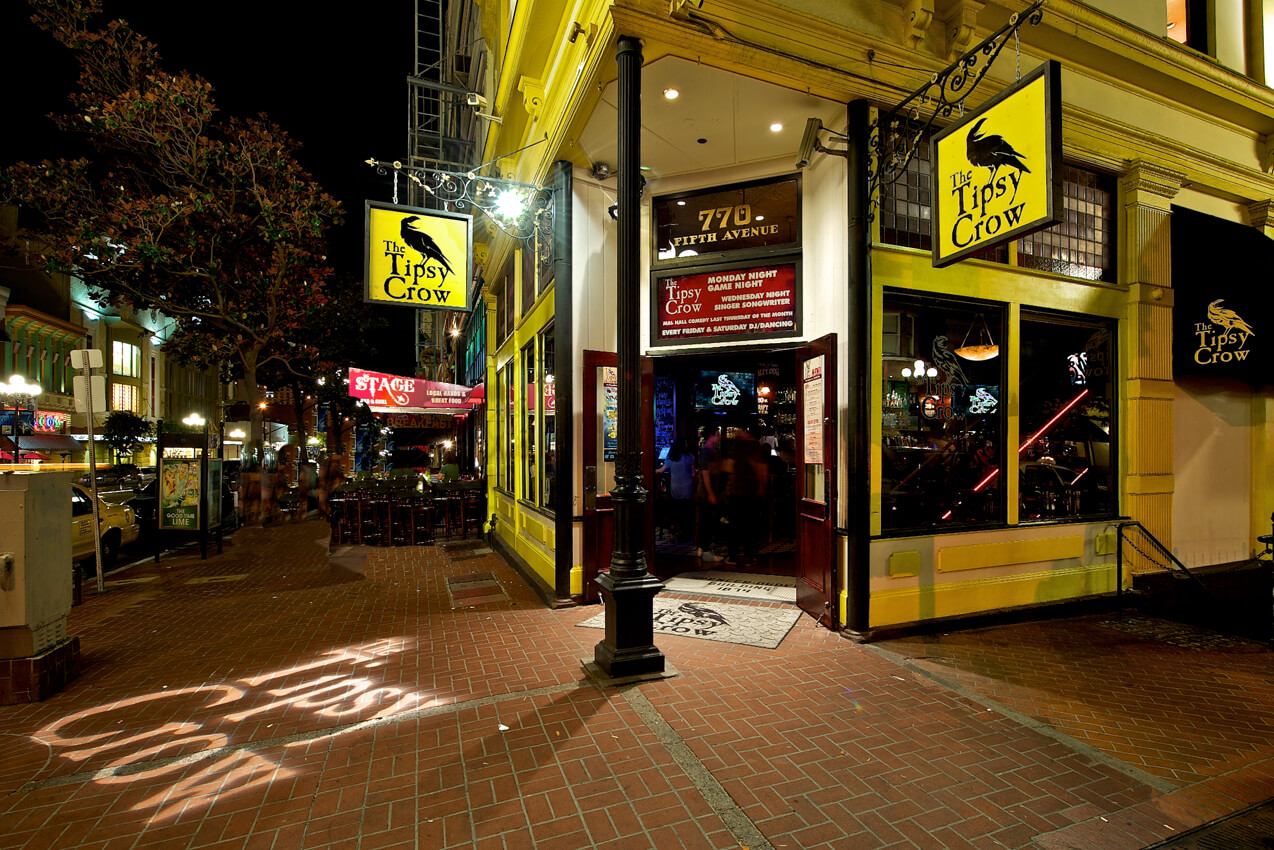 The Tipsy Crow is a multi-level experience. If you feel the need to have a wild night, head to The Underground Level where the atmosphere makes you feel like anything can happen. With tons of live music and shows, you can almost envision Adam Levine jumping on stage to rock out. If you find yourself feeling sophisticated, head to The Nest Level for a private party in the lounge. Lastly, The Main Level gives you the run-of-the-mill bar vibe for every classic 21st birthday celebration.
2. The Shout House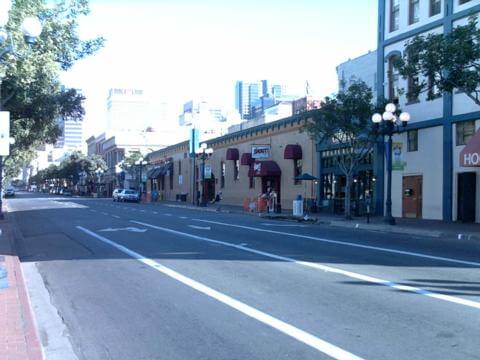 For live music and a dueling battle of pianos, The Shout House could provide that much needed twist to your night. The pianists combine music through the decades with great liveliness and hilarity. The piano battles are audience-driven, so be sure to bring your excitement and some singles to keep the pianos rolling. This place may be the change-up in energy and comedy your night craves.
3. Baja Betty's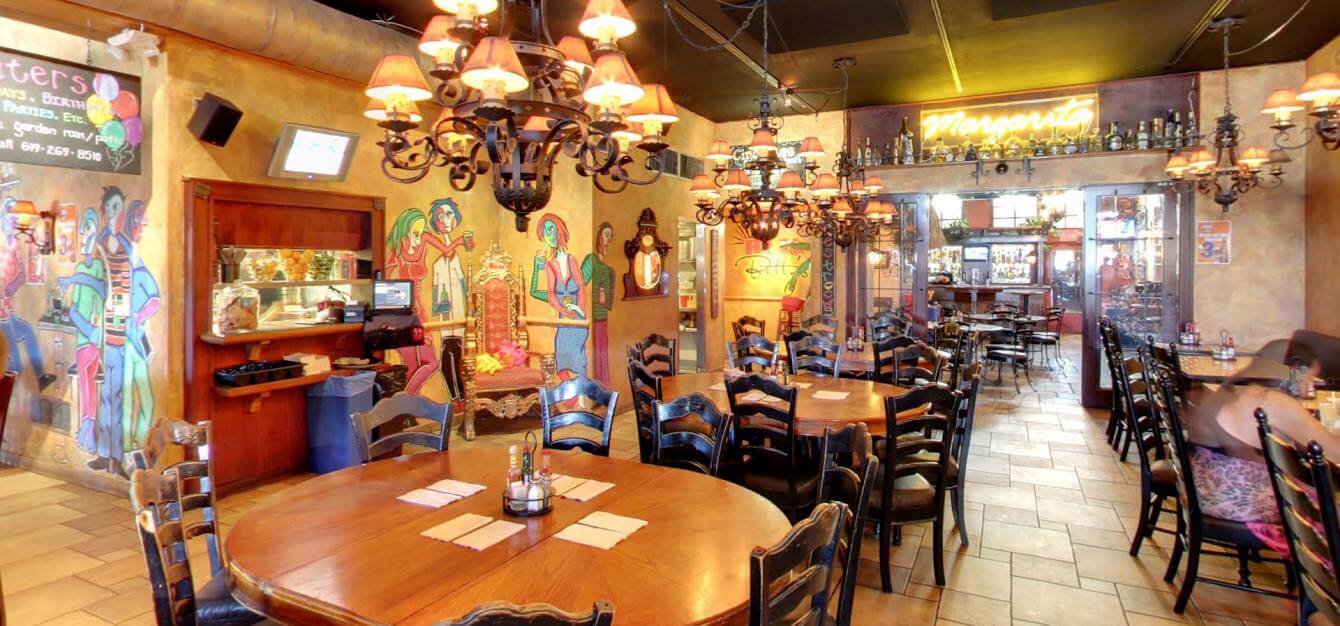 For the emerging brunch-goer in you (you're officially an adult, after all), head to Baja Betty's, which serves "the most fabulous margarita north of the border." The staff makes you feel like a star on your birthday and without a doubt you'll end up with a penis-shaped balloon on your head–welcome to Hillcrest people! This can be a perfect first stop on your daylong 21st birthday adventure or an easy next-day hangover cure. Either way, you'll leave giggly.
4. In Cahoots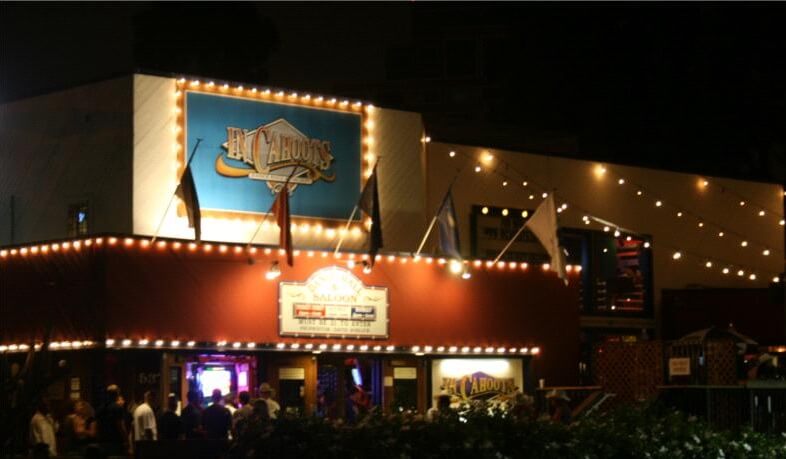 Best break out your dancing shoes, because your birthday just got country. Grab a partner, head to the dance floor, and have the most intense line dancing experience of the last 21 years of your life. If your birthday lands on the first Saturday of the month, head over to In Cahoots for their Birthday Bash. Not only do you get in for free, but also you get a free surprise loot bag on arrival.
5. Lips Restaurant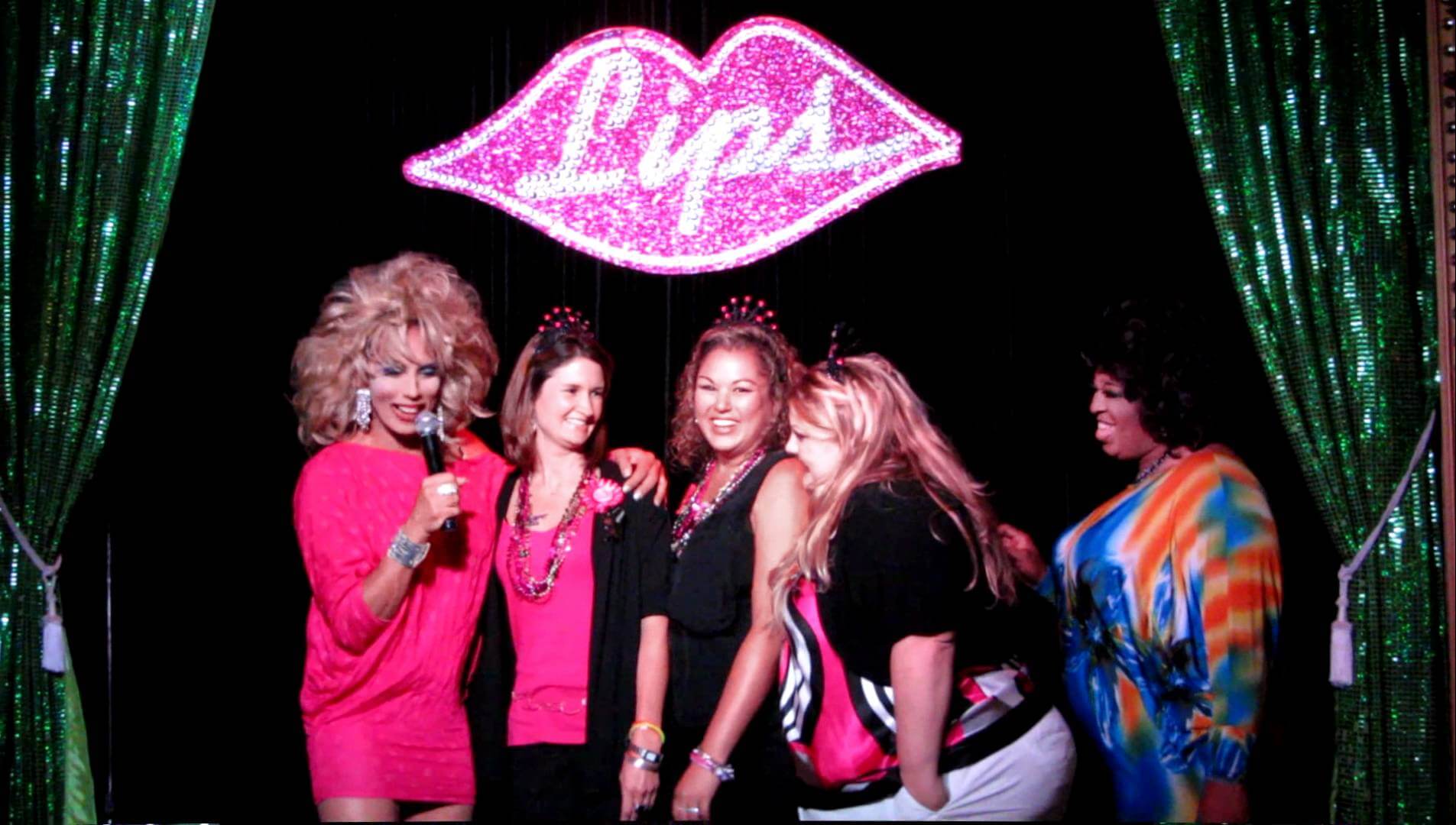 For the diva in you, Lips has just what you're looking for. From a fabulous drag show to your very own "fifteen minutes of fame," Lips will have you feeling like a queen. You can shake and shimmy on the dance floor, but don't you dare steal the spotlight from a drag queen. It may be your 21st birthday, but that doesn't mean you're the center of attention.
6. Bub's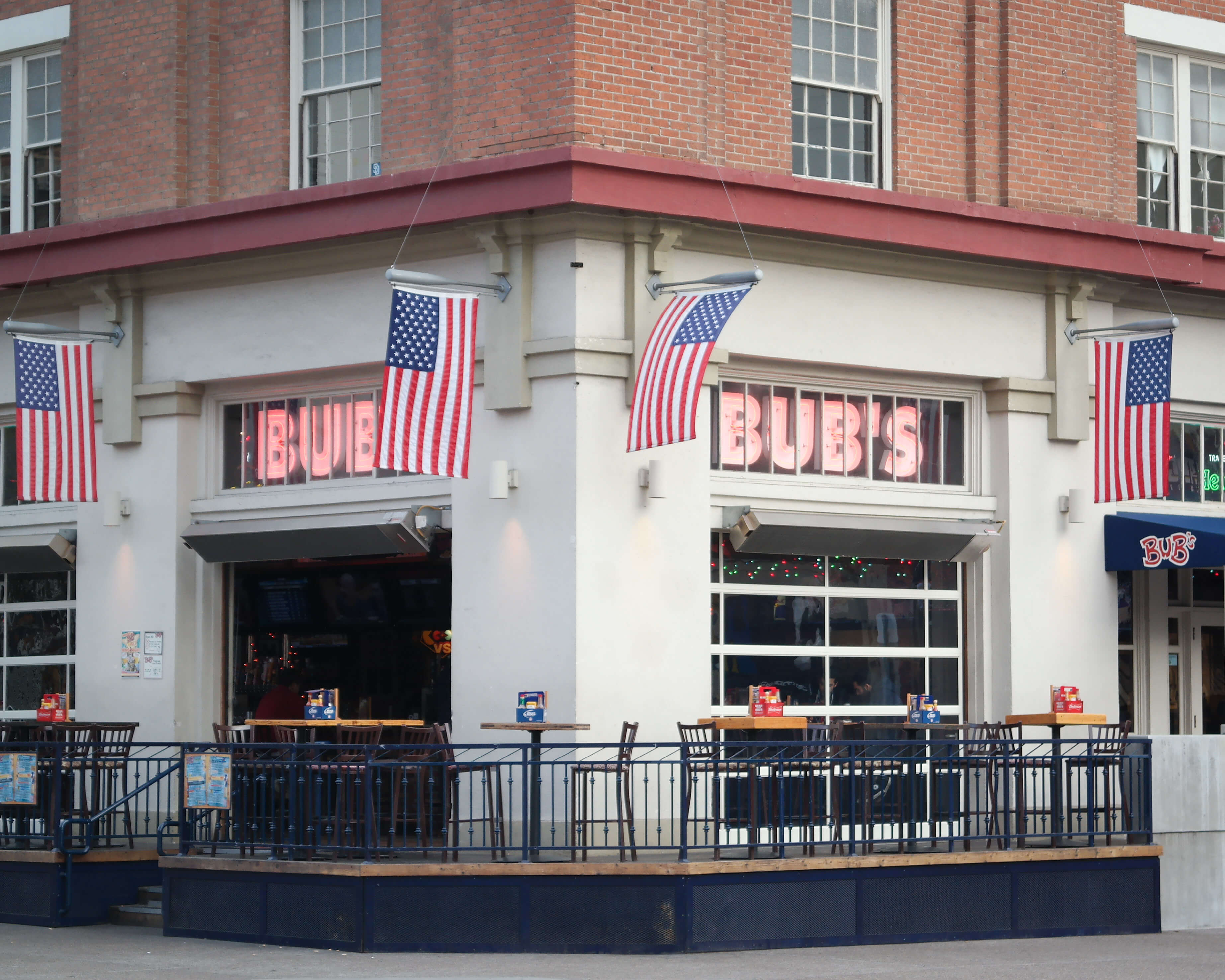 For the day-drinker in you, head downtown near Petco Park for this open-air sports bar. If you're lucky and your birthday lands on a weekend, you can test-drive their "Build Your Own Bloody Mary/Mimosa bar. Bottoms up, you may need to take an afternoon nap after this brunch birthday trip.
7. 100 Wines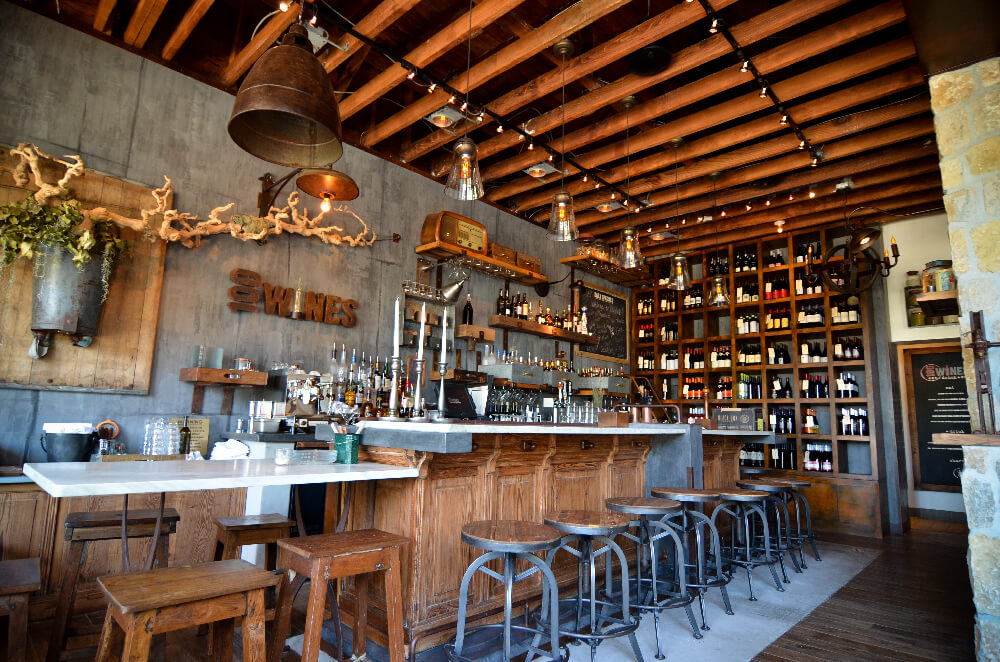 With over a hundred wines to choose from, with a budget that even the stingiest twenty-one year old can afford, this bar can serve as a stop to switch up the vibe from hectic to relaxing.
8. Gaslamp District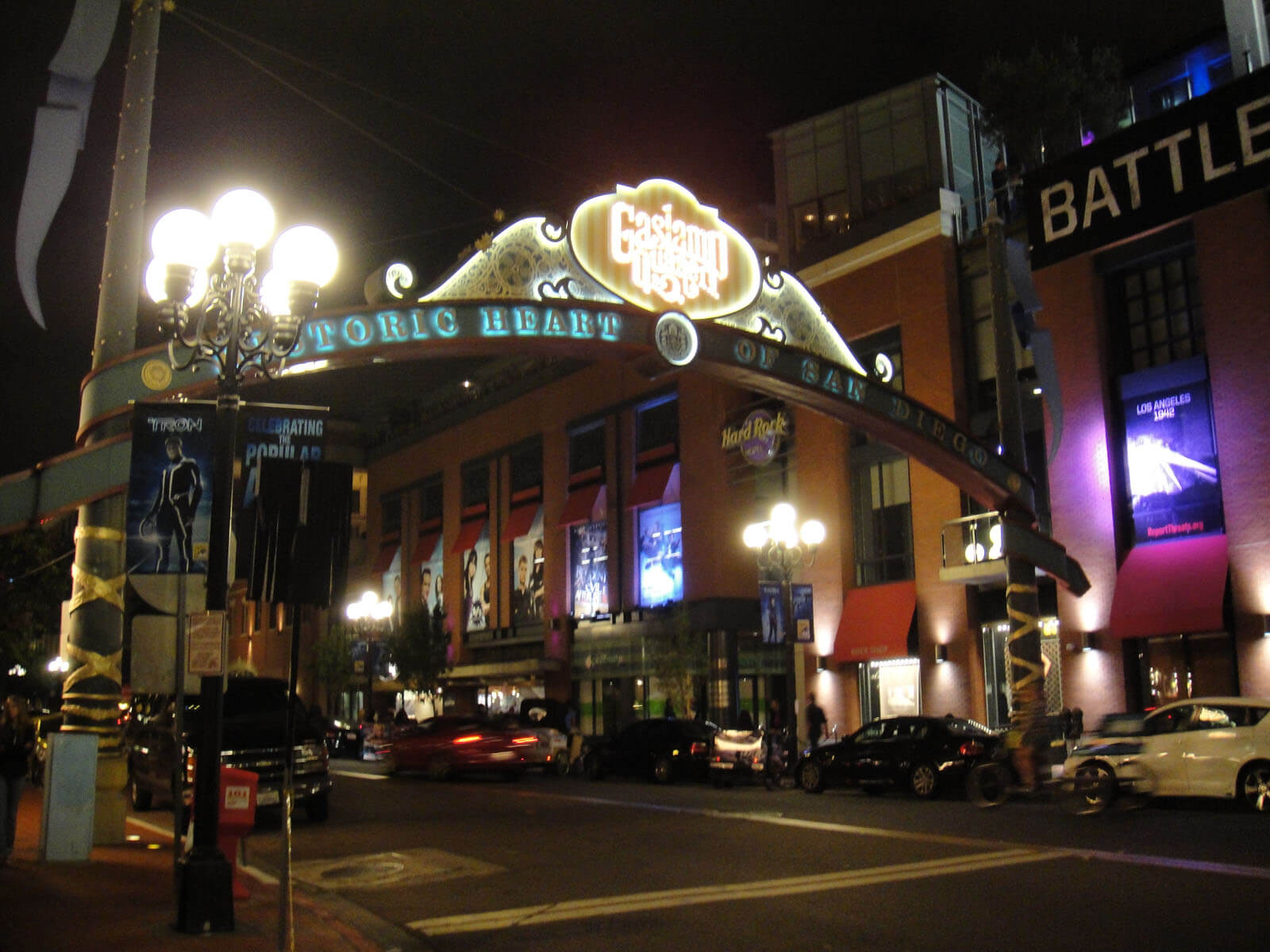 Speaking of bar hopping, Gaslamp is notorious for marathon boozing. Before 8 p.m., Gaslamp proves to be an amazing slice of San Diego that offers restaurants and shops for the more family-friendly approach to the city. But once the sun goes down and the over 21 crowd comes out, Gaslamp has a ton of clubs to choose from to celebrate your 21st all night long.
9. Toronado San Diego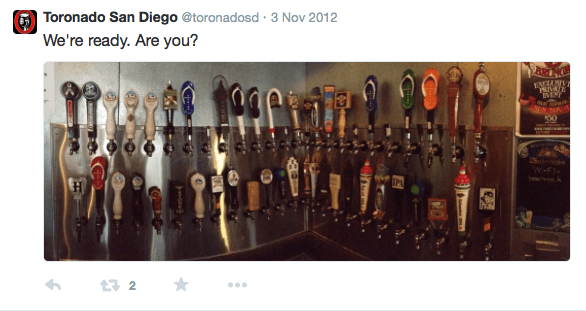 In short, people come here for the best beer in San Diego. With a low-key vibe and a café selection of delicious food, this place would be the best fit for someone looking for a chill day. Even if you're not into beer or are trying to figure out your palette, the bartenders here are devoted to helping you find the craft beer that's perfect for you.
10. Altitude Sky Lounge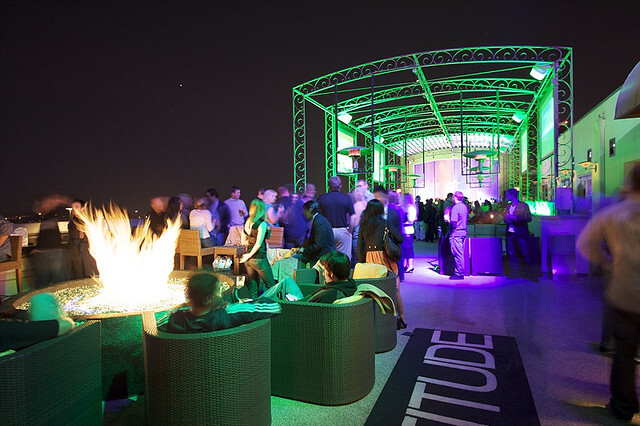 To have the high-end birthday of your life, head to the top of the Gaslamp Marriott for dancing, booze, and a killer view. Order a whisky sour or get bottle service, either way it will be a night to remember. Or not remember. Your choice.