Many city students find themselves in the same conundrum as myself. You come from a wooded or country area and move to Philadelphia for school. While the personal freedom feels great, you notice with a pang of homesickness that your new city severely lacks trees. And lakes. And waterfalls. And wildlife. I'm surviving without the bears, but campus squirrels seem about as vicious. For those of us wanting to get away from the concrete landscape (and those extra-ravenous city squirrels) look no further. From outdoor concert events to sprawling hiking trails, Philadelphia offers a wide array of nature spots for the woodland lover in all of us.
Check out 10 places to be one with nature in Philly and escape city life.
10. Spruce Street Harbour Park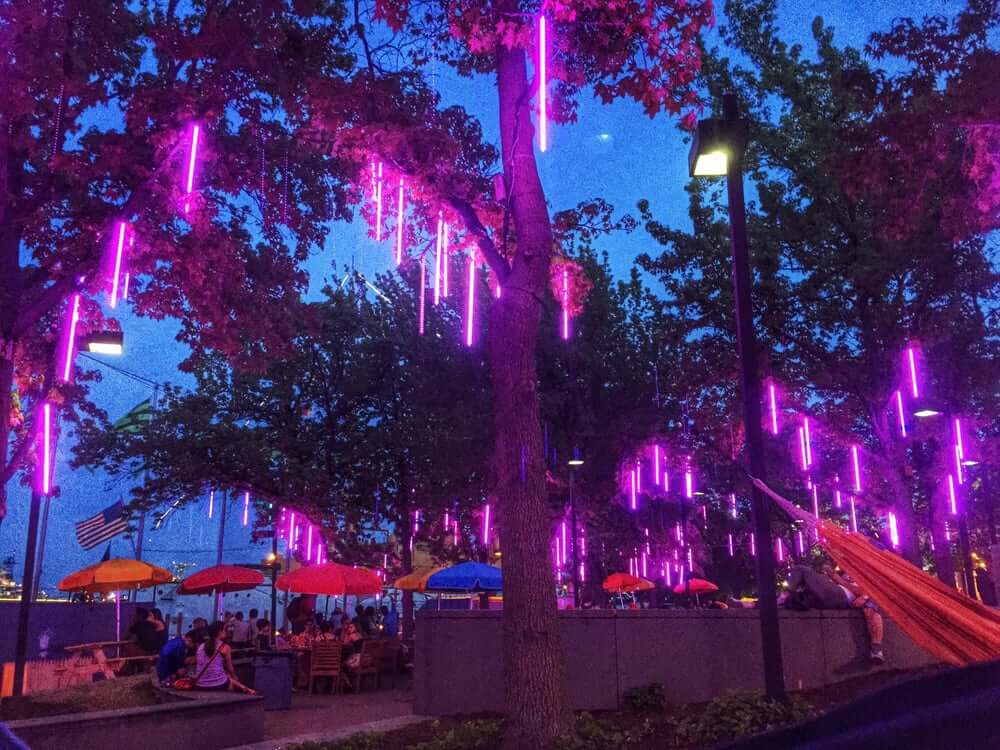 A college student's favorite two words? Free food. Free events come in at a close second. And free events abound at the Harbour Park. "Spruce Street Park is always nice… [you] hear very good things about it," recent grad Ven Stahl said. Try a live concert at the harbor stage, or take a shopping trip at the mini punk flea market held all summer. Spruce Street also boasts beautiful displays, with string lights strung from the trees to give the park a fantastical feel. Found right in the Marina at Penn's Landing, Spruce Street offers a summer's worth of options. Floating gardens, concert performances, a boardwalk, arcade games, ping pong, shuffleboard, a beer garden—the list goes on for days. And don't worry—if that all sounds overwhelming, relax on hammocks, park benches and a "net lounge" where you can sit four feet suspended above the waterway.
9. Peace Park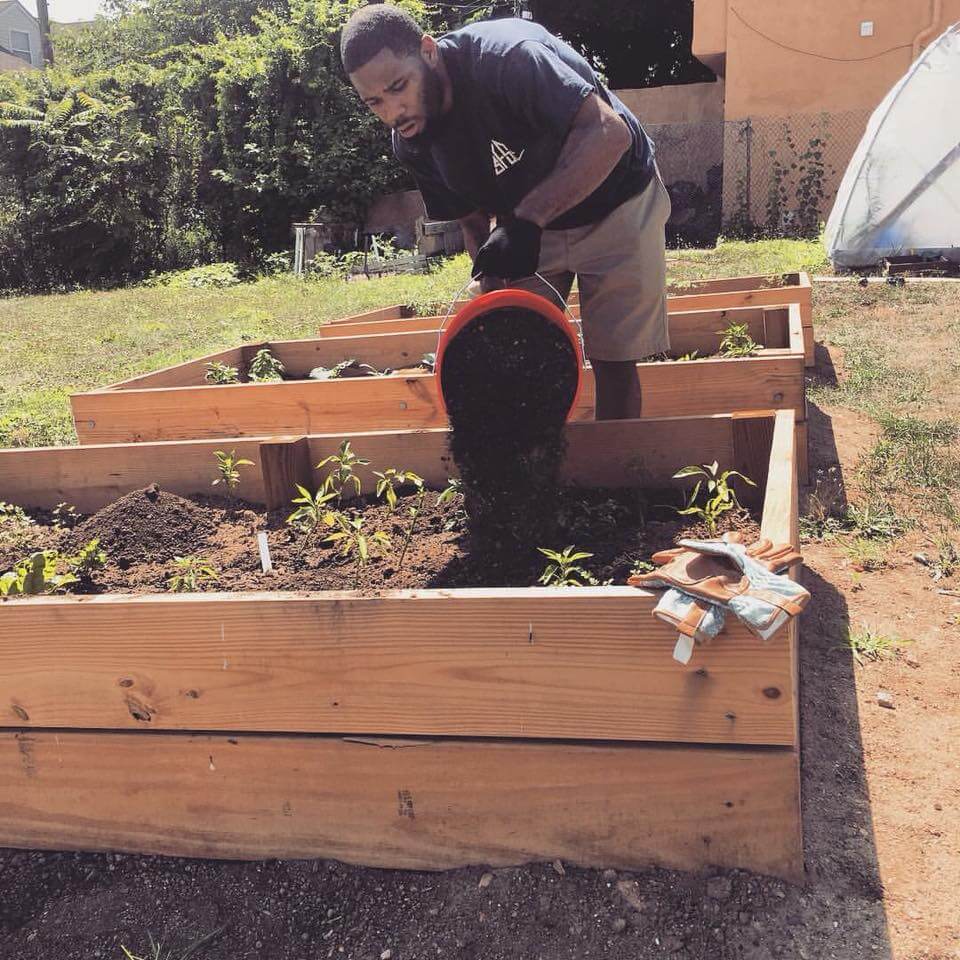 Give back this summer at Peace Park. At first glance, Peace Park looks like a pop of color in the dull city landscape. But the North Philadelphia Peace Park offers more than just a nice place to unwind. Students and community members alike get the chance to enrich their neighborhoods through Peace Parks events like craft and gardening classes. The Park includes a garden, greenhouse, a park and soon, a community education center. The park strives to further environmental education and put food choice back in the hands of Philadelphia families. Volunteers can help tend the grounds or install more play areas for the kids who frequent the park. Peace Park calls itself a "fence-free neighborhood-managed ecology campus championing food, education and community." It more than deserves the credit.
8. The Spring Gardens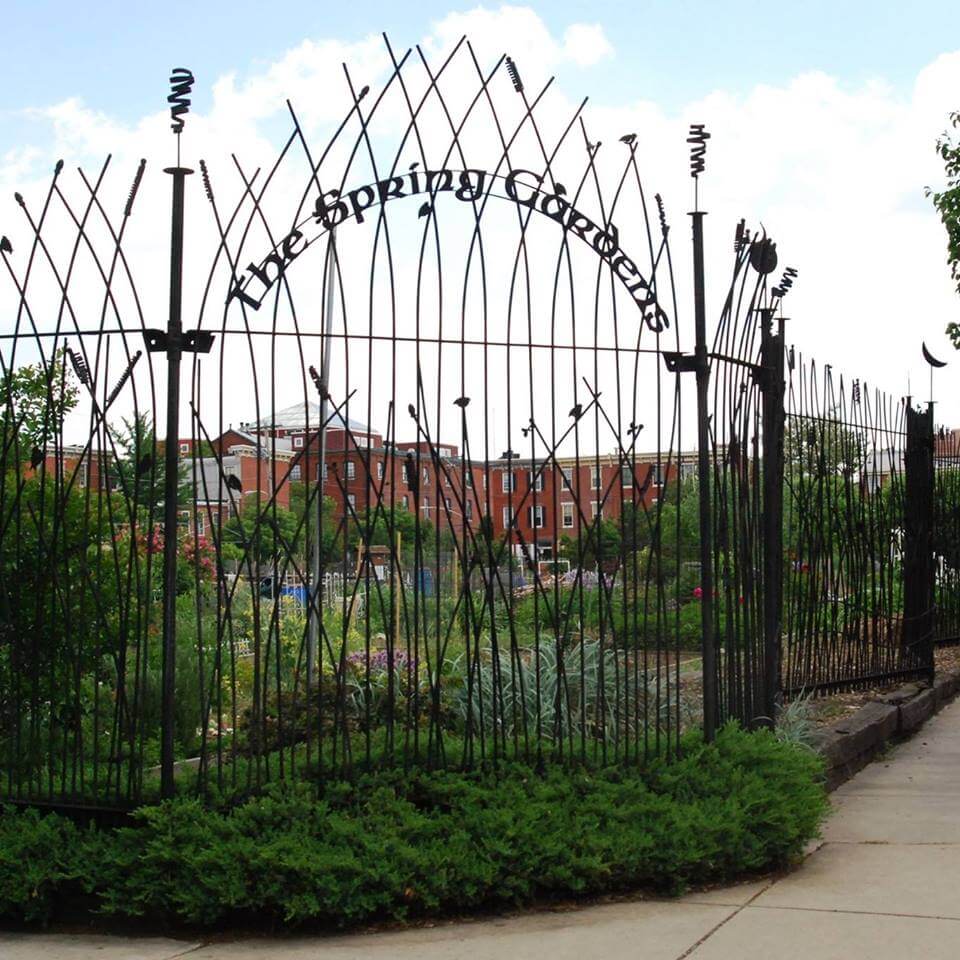 Picture this: You go to meet a friend at night. The moon hangs low in the sky, semi-full on a crisp night. While looking for him though, you stumble upon something totally surprising when you round the next corner. A full, lush garden smack in the middle of the city. Paths cut through and branch off into the foliage. Walking through the open wrought-iron gate feels as if you fell right into fantasy world. I only later found out that this place was The Spring Gardens, another community park around since 1995. Like Peace Park, Spring Gardens works with the neighborhood to bring food stability and education to the area. "I could sit for hours under the cherry trees. I had my own garden plot," former Temple adjunct Sally Eckhoff said. "I grew tomatoes, herbs and flowers…. I thought I was in heaven to have my own 10×10 patch of ground to stand on, barefoot." Since its inception by local residents, the park is an important and gorgeous staple in Philedelphia.
7. Morris Arboretum
The Morris Arboretum makes for an incredibly tranquil day out of city limits. The green grounds once housed a worldly pair of siblings: Lydia and John Morris. Along with a devotion to education and travel, they also used their wealth to create a massive garden on house property. The house disappeared a long time ago, but the legacy of their efforts remain. Over 2,500 types of plants live at the Arboretum. The Arboretum also hosts public events like yoga classes and art exhibits. Take a walk in one of the gardens or climb up to the sprawling canopy walkway for a view of the forest 50 feet up.
6. Longwood Gardens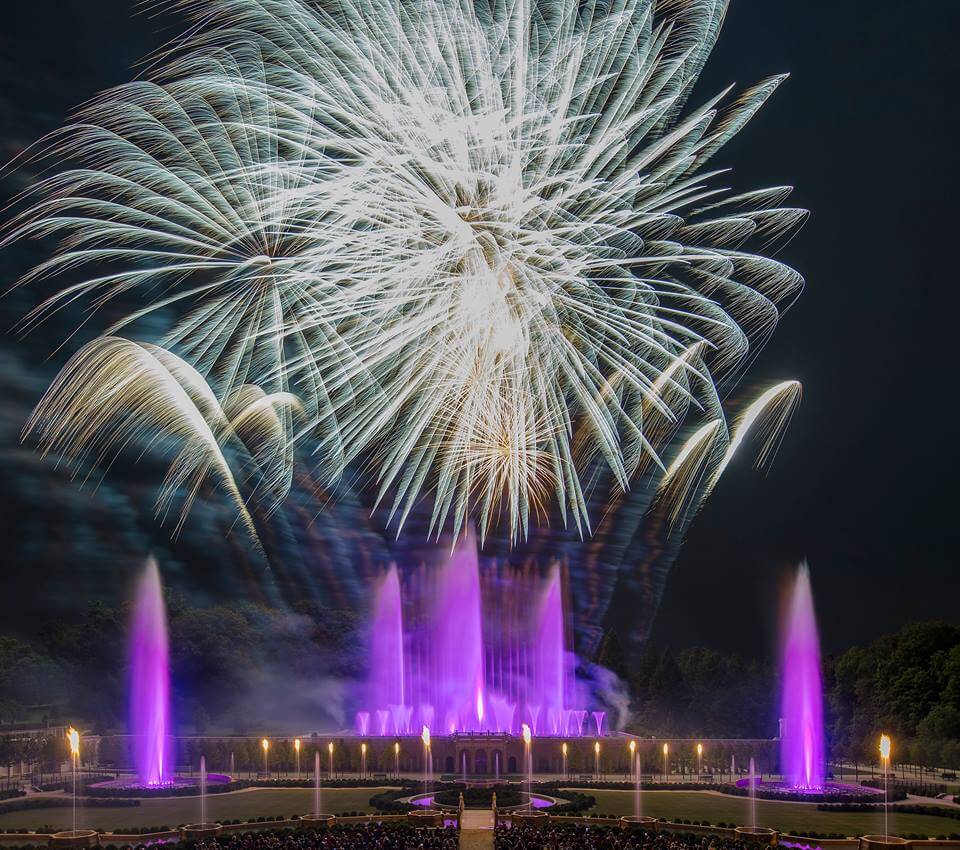 Longwood puts the glam in gardening. Hundreds of people go to the Longwood Gardens and immediately dream about hosting their wedding there. Looking at images of sky-high fountain displays, sparkling greenhouses and deep blue ponds with lily pads as big as a small child makes you think it must be in Europe and cost a fortune to get there. The entire place looks like it was taken from the Palace of Versailles.  Luckily for us, Longwood Gardens is neither expensive nor across the ocean. Lush foliage takes up over a thousand acres of land at Longwood Gardens, as well as a Beer Garden, ballroom and theater. As a bonus, Longwood puts on a synchronized fountain display with a light shows regularly.
5. Flat Rock Park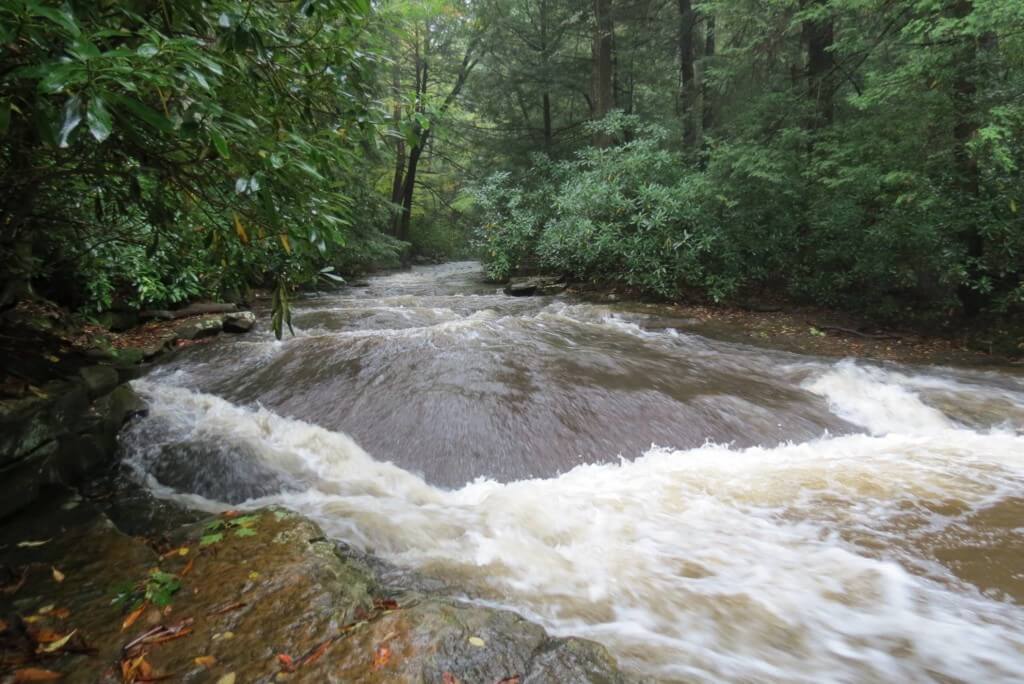 Flat Rock Park looks like it doesn't belong in the Philly area. But it does and it'll let you escape city life. Right along the edge of the Schuylkill River, take a hike or swim in nature there. Flat Rock's shallow currents feel great to dip your feet into on a scorching hot summer day. Plus, the upper half of the trail goes up 1,987 feet to a scenic cliff overlooking the forest. A good place for playing with your dogs, biking or swimming, Flat Rock offers a smaller and more quiet place to feel one with nature.
4. Brandywine Creek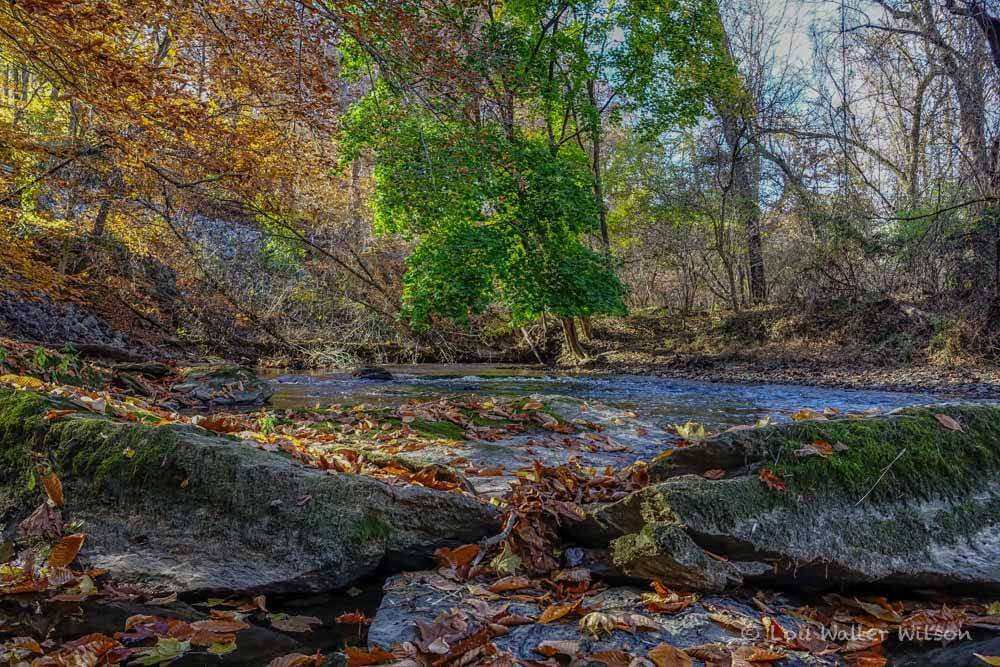 Not everyone who wants to go out on the water wants to swim or canoe. For a relaxing day on the water, go tubing on the Brandywine Creek in Brandywine Valley. Float along a meandering current for two hours and soak in the summer sun. Drift from the Embreeville Nature Preserve, the most popular part of the creek to begin tubing, all the way to Northbrook. The shallow water and soft floor lets you stand up during most of your draft so you have time to snap a cute pic. Rent a tube right at the livery in Embreeville or bring your own. You can even bring food as long as it's sealed tight. And for those who do want to take a kayak or canoe out, you'll find plenty of places along the water to rent for $20 or less.
3. Lake Nockamixon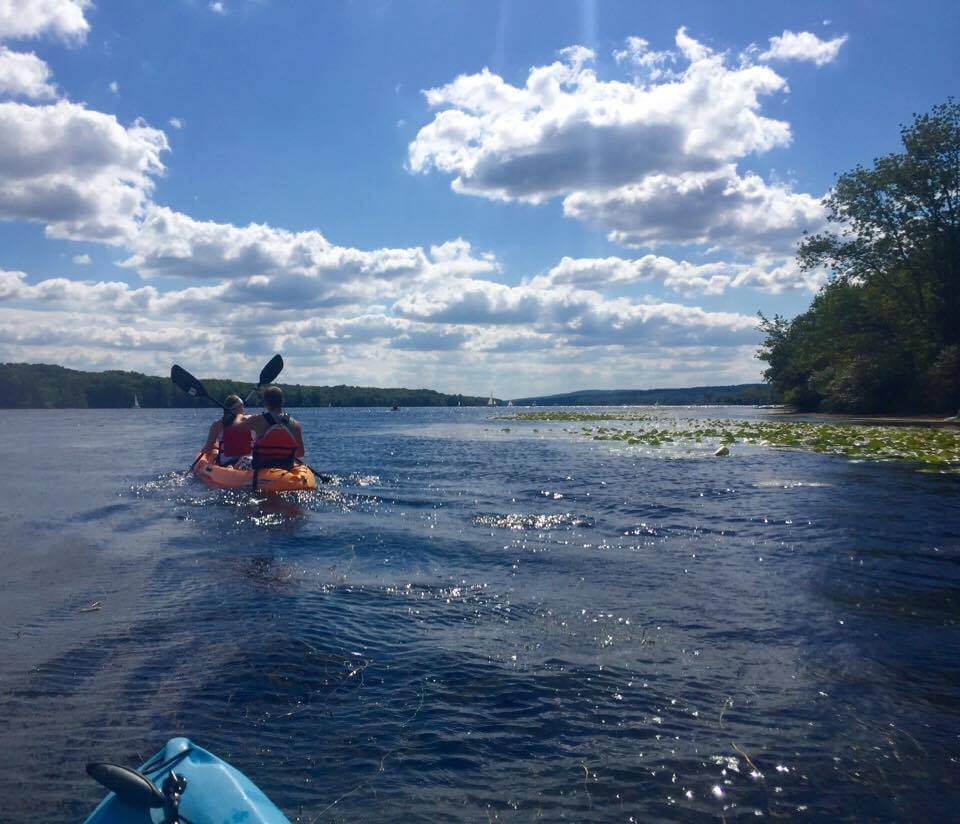 My parents recently moved to Nockamixon State Park which I now take the liberty of visiting from my own apartment in Philadelphia as often as possible. And that's not only for the home-cooked meal. Despite being a man-made lake, Nockamixon takes the crown of third-largest lake in Pennsylvania, formed by the damming of Neshaminy Creek. Start your hike at the dam which forms the lake—a rock face of several dozen tiny waterfalls spilling out into pools on the cliffside. Feeling romantic? Take your favorite person to the dam, get a lock with your names on it, bolt it to the fence and toss the key into the water. Alternatively, take a sailboat out on the water or stay dry and hike to Sentinel Rock. Or if you want to hike further towards the marina, stop by Haycox Mountain, a popular camping spot for scouts and visitors.
2. Fairmount Park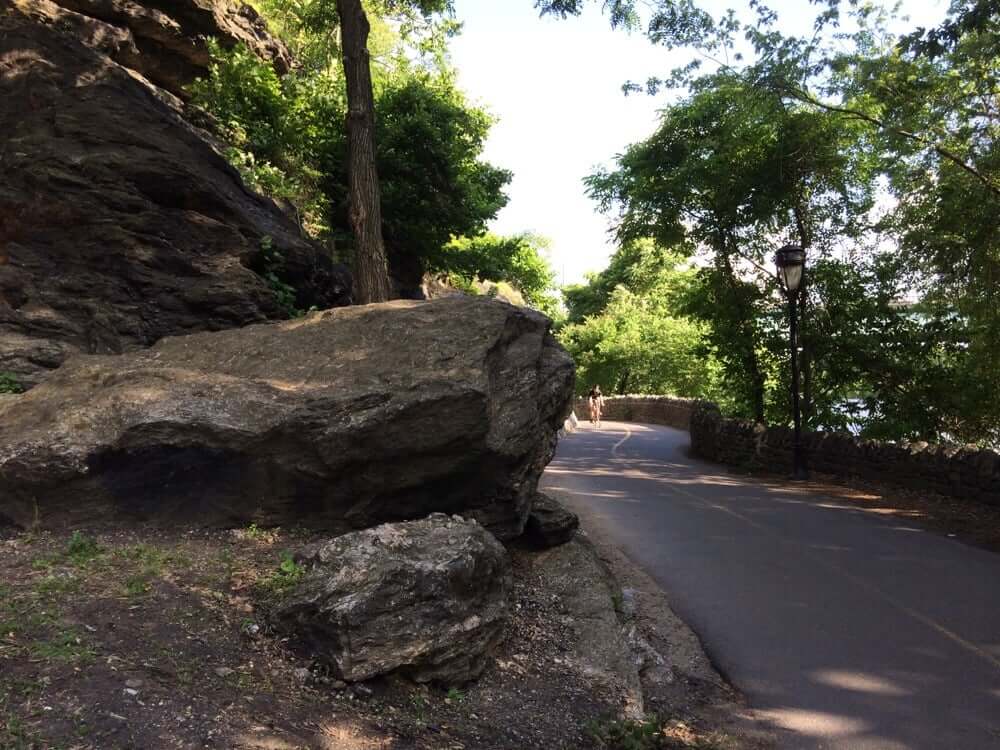 Fairmount Park may look pretty during the daytime. But—Pro Tip: Go to the waterworks at sunset. Stand atop a stone balcony overlooking the Schuylkill River, smack in between the glittering city skyline, the Museum of Art and boathouse row. You can see everything all at once, with the last rays of the sun sinking down over the wooded park. If that's not your style, Fairmount Park offers plenty to do. Hike, bike, go horseback riding or crowd surfing at one of the concerts held in the park—you'll enjoy yourself regardless of what you pick.
1. Wissahickon Valley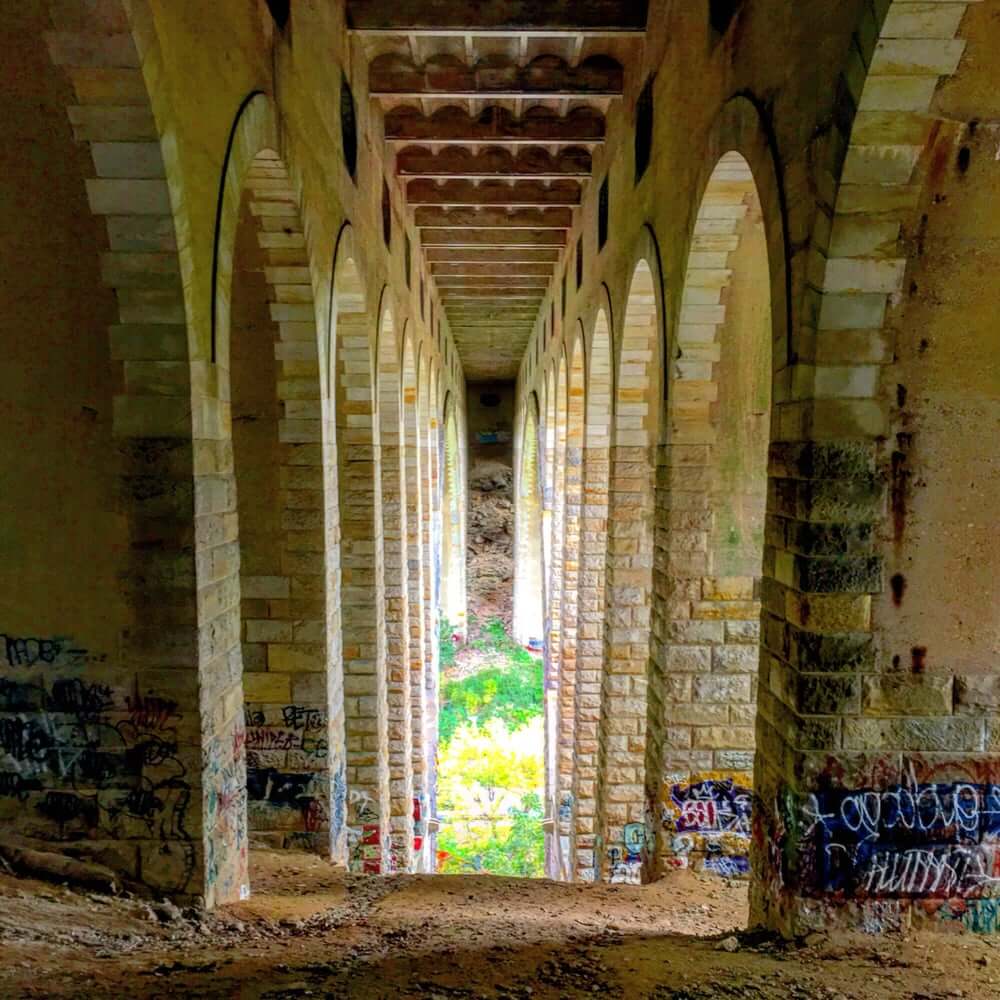 Where do you start with the Wissahickon? It spans over 2,000 acres of land with over 50 to hike. Waterfalls, meadows and caves dot the landscape. Go fishing, horseback riding or running. reason. Take a frolic in the wildflowers or visit one of the dozens of historical sites, stables, pavilions or fire pits along the property. Feeling adventurous? Take a dip in the Devil's Pool. "Taking a large format camera out there and hiking around until all the pieces of nature line up just right," Drexel junior AJ Berry said. "I can't take another step without photographing it." Local teacher Jennifer Petro said, "I think the appeal of the Wissahickon is that the woods are ancient. I brought many students there over the 20 years I taught… we hiked, we played by and in the creek, we had picnics…. The kids never got bored and they never wanted to leave." And once you go to the Wissahickon, you won't want to leave.