A new year calls for a new kind of date. It doesn't matter if you and your partner have been together for five years or if the cute guy at the coffee shop just asked you out for the first time—the dinner-and-movie date is clichéd and overused. We make New Year's resolutions every year with the hope of bettering ourselves and bettering those around us. Add this to your list of resolutions (but make sure you actually keep this one): turn a date into an adventure by traveling.
If you and your hunny have been together for years, then traveling will help to spice up the relationship in the new year. It will add some excitement and spontaneity to your routine. I know—you love each other and just spending time together, in any capacity, is fun and exciting. Well that's nice and all but just take my advice and test out the traveling date. You'll thank me later.
Taking someone traveling as a first, second, or third date is not only thrilling, but it will also give you some major brownie points. This type of date is memorable, unlike the typical dinner date and definitely unlike the coffee date. Even if the date isn't successful in finding a partner or love, at least you can say that you enjoyed it.
Traveling doesn't mean taking a plane across the country (although that's a possibility once you've mastered smaller travel dates). Traveling can be as simple as driving a few hours away or experiencing a new and unexplored place. If you're stuck, here are some suggestions to help you out. And if you want to impress the girl or guy, don't tell them you heard these from me.
• Camp
• Hike
• Take a small road trip to areas you both have always wanted to see
• Take a big road trip and pass through some states, stopping along the way to do a fun activity in each place
• Go with your partner to see family that lives farther away
• Find a river and go kayaking
• Have a historical date, where you visit popular historical landmarks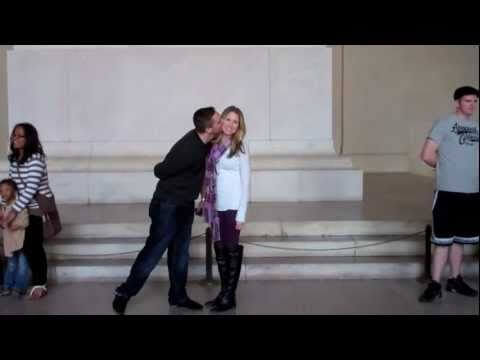 There are all different types of dates you could create that have an aspect of travel. Make sure to incorporate what she enjoys and go places that interest both of you. An adventurous travel date, such as hiking or mountain climbing, will let both of you experience each other in a different setting and the time spent alone will bring you closer. It also isn't a bad idea to make it a small group date. Invite some other couple friends along to share the adventure. Just remember: if you want to stand out or if you hope to revitalize the relationship, traveling can be your solution.
Photos taken from article.wn.com and wordpress.com