Looking for a way to escape your Macroeconomics class, the insane traffic on Tennessee Street, your messy roommate or just life in general? Forget about your typical happy hour plans at Pots and find a different way to escape your stress. Tallahassee offers various parks, trails and beautiful outdoor scenery filled with chirping birds and the smell of fresh air. Sometimes we need to step away from the pressure of passing exams, writing multiple papers and scrounging up rent money to reflect and find peace in the midst of nature.
1. Tom Brown Park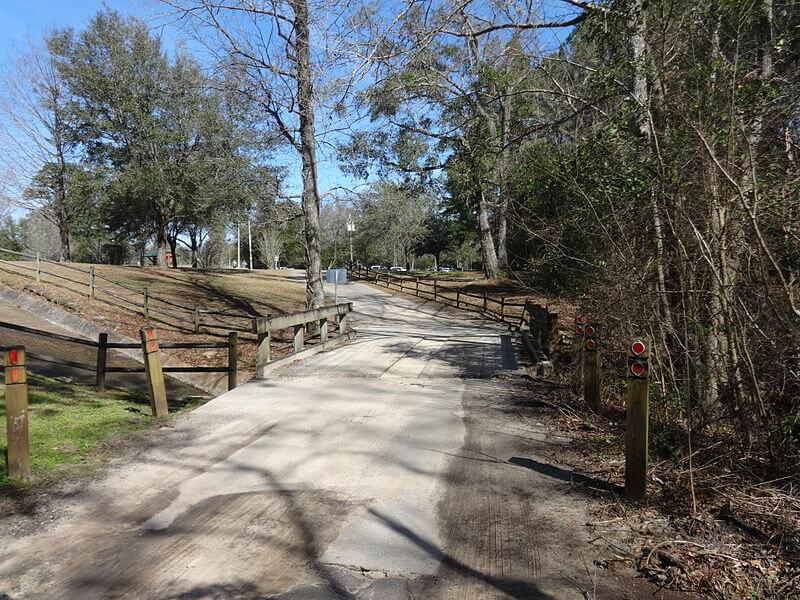 Put away your compass if you're looking for a park with tons of activities. Tom Brown Park features basketball courts, a dog park, tennis courts, a disc golf course, hiking trails, bike trails and more. While its huge field allows for countless activities like throwing a Frisbee and running, surrounding trails grant wanderers the opportunity for a more tranquil setting. "I really love the dog park [at Tom Brown]! I don't have a dog, but I love watching all the dogs play," Florida State University senior Bree Amborn said. Tom Brown serves as a place to escape with a group of friends, adventure solo or bond with your four-legged companion.
2. Lake Talquin
Many of us itch to escape Florida's heat, but why bother with never-ending car rides up north when Lake Talquin rests in Tallahassee? While most people think of Florida as the state overflowing with beaches, Lake Talquin would surprise them with its shady, dense trails and clean, refreshing lake where you'll actually want to swim. Only 20 minutes down Blountstown Highway, nature lovers easily catch a glimpse of several bird species, perhaps while enjoying a picnic or casting a fishing line. For the kayakers out there, bring yours and enjoy a few hours on the water free of charge.
3. Leon Sink Trails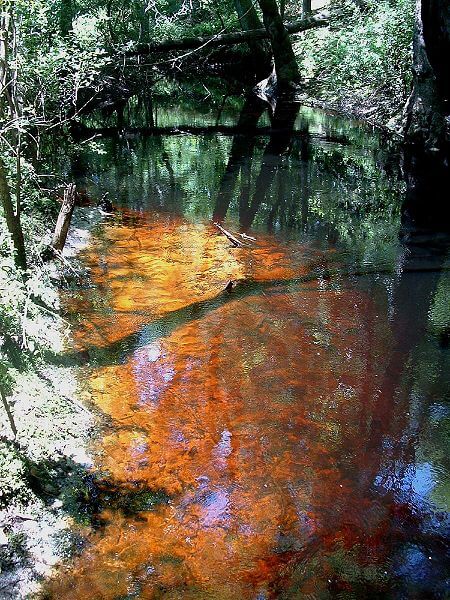 You don't have to dig deep to find diverse landscapes like sinkholes and depressions or a soothing place to take a dip. The Leon Sink Trails feature bridges, a stream and three different hiking trails. "[It is] a beautiful park with a great view of the crystal clear Florida aquifer [with] great hiking trails and boardwalks full of wildlife," FSU senior Brad Fleming said. "It is an awesome way to spend [the] afternoon." Don't forget to check out the rope swing right next to a sinkhole. Cannonball!
4. Miccosukee Road Greenway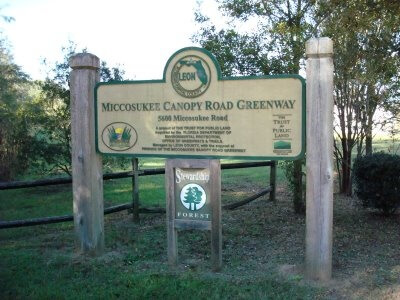 Miccosukee Greenway's lush fields and scenic woodland trails allow for jogging, hiking, biking and horseback riding. At the Greenway, there's not a building in sight—well, besides the random water tower. "The drive getting there is absolutely gorgeous," Amborn said. It's nice and pretty, but definitely different from other greenways in town." Jump in the car (or on your horse), tighten up your saddle and embrace the wide open plain.
5. Lichgate
Whoever said fairies aren't real obviously never visited Lichgate. Off of High Road, the private property features a huge oak tree surrounded by a community garden, an English Tudor style cottage, a labyrinth and a fairy garden sanctuary. "I love how old and strong the oak tree is. [Lichgate] allows you to go to a peaceful place in the middle of a city, [and] it is quite magical!" FSU junior Leigha Kelly-Knight said. If you visit the breathtaking tree, you might spot the volunteers, or "fairy whisperers," gardening or maintaining the grounds. Aside from special event days, this fairytale-esque estate welcomes visitors until sunset.
6. Mission San Luis Park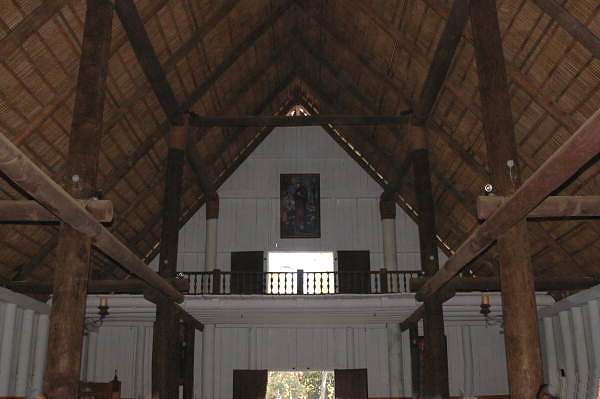 A nature adventure doesn't require an all day affair. Located just a few minutes away from Florida State's campus, Mission San Luis park nestles itself in a neighborhood next to Tharpe Road. The quaint park's hilly trails, well-kept dog park, playground (you know you miss the monkey bars) and picturesque lake with a wood bridge that runs across it makes this place perfect for a quick escape for an hour or two. "My favorite thing about [San Luis] is the beautiful wooden bridge," FSU alumnus Brittany Lovoi said. You can chill out on the bridge, sit on the bench and look at the turtles in the lake."
7. Lafayette Heritage Trail Park
If you like to fish, Lafayette Heritage Park might become your new hideaway. While the park contains several wide peninsulas that fishers comfortably stand on, park goers also bring their own canoes and kayaks. "[Lafayette Heritage Park is] a great place to watch the sunrise," Amborn said. "There are land fingers for fishing, but I use them to watch the sunrise [over the lake]." Trailblazers come across a tall wooden bridge that runs above railroad tracks. If you're lucky, you'll see a train moving rapidly below your feet.
8. St. Mark's State Trail
Whether you realize it or not, FSU's campus offers a lot of natural beauty, especially at St. Mark's State Trail that many students use to bike or walk to class. "It's crazy how natural our campus feels with all the [trees], flowers, fountains and up kept landscape," FSU senior Mitchel Follos said. One mile of the 20.5 mile trail conveniently runs right next to Stadium Drive, just steps away from Doak Stadium.
9. The FSU Reservation
Only four miles away from campus stands the FSU Rez, where students rent kayaks, canoes and paddle boards for free. Take advantage of the Rez's natural glory by swimming in Lake Bradford, playing sand volleyball or indulging in a picnic. The Rez enables FSU students to relinquish life's responsibilities by engulfing themselves in the outdoors at a low cost. "[Paddle boarding] is the best thing to do there," Lovoi said. "If you completely cross the Rez you get to a swampy area and there is a water trail that you can go far back in—it's kinda scary but it's good for an adventure."
10. Lake Ella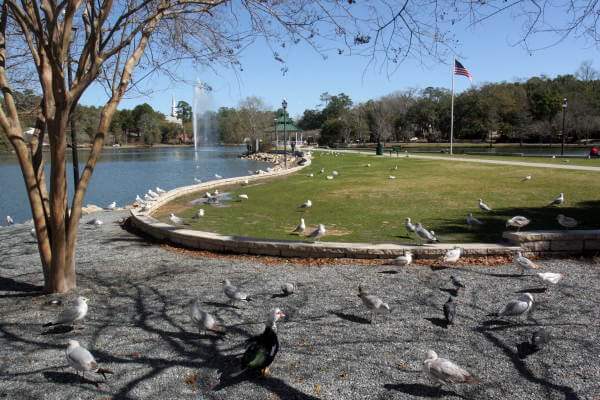 Located off of North Monroe, Lake Ella features local shops and restaurants, a sidewalk next to the lake, a gazebo, picnic benches and adorable ducks to feed. As you stroll, you'll pass cozy cottages, beautiful trees and flowers, animals, old fashioned houses and even a helicopter from the Vietnam War. To fuel your adventure, grab a coffee at the Dog Café, a welcoming and intimate coffee shop with the aura of a comfortable log cabin. Bring your walking shoes or your favorite book, because Lake Ella provides peace and quiet whenever you need a break from bustling campus life.