It's Thursday night. You're lying in bed watching Netflix and ignoring the paper you're supposed to turn in tomorrow, then all of a sudden it hits you. Your eyes widen in horror and the cheap Vodka downed at happy hour makes your stomach churn; you completely forgot that your parents are coming to visit tomorrow morning. Not only are you scrambling to clean your room and hide all the empty liquor bottles lying around the floor, you also forgot to think of places to take them, and the only real places you go besides to class (sometimes) include grimy college bars in various strip malls.
1. Midtown Caboose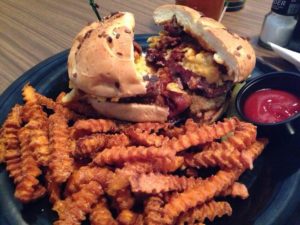 When your parents start wondering where all the cool kids eat, take them down Thomasville Road and find Midtown Caboose. Show Mom and Dad your new drastic change in diet since entering college by eating one of their unusual burgers topped with peanut butter and jelly, mac and cheese, or s'mores.
2. Momo's Pizza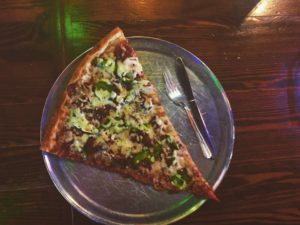 Looking for cheap, local food with portions bigger than the size of your head? Sounds impossible, but Momo's pleases student or parent customers with giant pizza slices every day. "I come from a really big family, so being able to find a place with decently cheap food that can feed all of us is great," said sophomore Taylor Zuccarello. With the amount of food you take home after they leave, you'll be eating those cheesy leftovers like a pizza king for weeks.
3. Tom Brown Park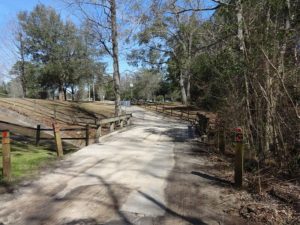 If the horrible Florida weather allows, spend some quality time with the family at Tom Brown Park. "[My family's] kind of fun usually involves something with the outdoors. I like to take them to there and just walk along some of the trails they have. It's quiet and a nice place to just catch up without the buzz of the city," junior Tori Glaubitz said. There's no better place to escape the stresses from school than the great outdoors, even if your mom bugs you to put on sunscreen the entire time.
4. Railroad Square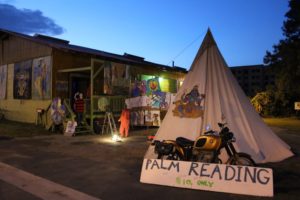 "Most of what we do when my parents visit revolve around two things–food and shopping," junior Celli Horstman said. Even if "hip" and "cool" aren't the ideal words to describe your parents, Railroad Square provides the perfect place for both. Although the artsy vibe may not be ideal for more traditional parents, there are still plenty of things to do here besides visiting galleries. Railroad Square features dozens of locally owned shops and places to eat, and on the first Friday of each month, they open from 6 p.m. to 9 p.m. to host the event "First Friday."
5. Madison Social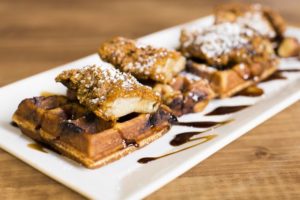 Madison Social is the place to go for those who like their pinkies up for a classy brunch. With the best brunch in town, enjoy some of their famous mimosas and convince your mom that you find it really weird that people drink this early in the morning.
6. Doak Campbell Stadium
Even if your family made the unfortunate mistake to visit Tally on the a non-football game weekend, that doesn't mean they have to miss all the fun of a game day. The inside of the stadium is currently closed to the public on non-game days due to renovation, but you can still give them a taste of the real game day experience without the drunken mess of the student section. Taking them to see the Unconquered Statue, dip their feet in the fountain or teach them to do the Tomahawk Chop.
7. Cascades Park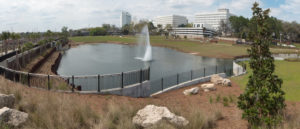 Cascades Park is another beautiful park here in Tallahassee to prove to your parents that you actually get some sunlight and don't watch Netflix in your dorm non-stop. "Because I am a music major I love going to the shows that the symphony put on here, they're always great. And it's a beautiful park during the day too," said junior Sabrina Peterson. Cascades Park hosts shows year-round at their amphitheater, many of which feature the local Tallahassee Symphony Orchestra or other amazing local groups that your parents are sure to enjoy.
8. Gordo's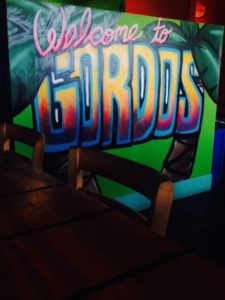 Who doesn't love a good Cuban meal? "My family is from Miami, so we love Cuban food. I always take my parents here when they're in town. Although it might be because I'm a little biased towards the name," said senior Gordon Jackson. Great food, some live entertainment out on the patio and their signature "Gordo Smash" makes for a fun night in town, and even more leftovers for you.
9. Downtown Tallahassee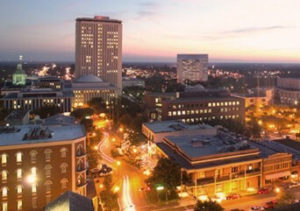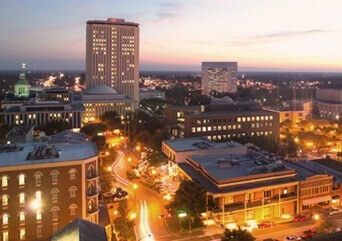 Downtown Tallahassee features food, drinks, shopping and one of the best and most appropriate places to get pumped before a game. "Downtown Getdown and the football game, pretty much mandatory for a parent's weekend," said junior Chelsea Prentice. Downtown Getdown happens the Friday night before each football game, and Adams Street hosts live music, local vendors and great food to pump up Tallahassee for game day.
10. Proof Brewing Co.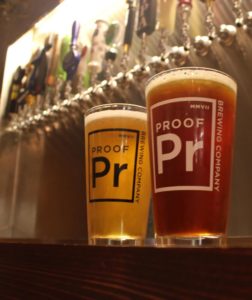 Most students would never dream of going out partying with their parents. "I just really can't imagine going out with my parents up here. They aren't ready for Tally night life, because sometimes neither am I," Glaubitz said. But, if you're old enough, Proof Brewing Co. in Tallahassee isn't constantly riddled with annoying, drunk college students. Mom and Dad will appreciate how mature it is that you drink at a brewery, and from there take your first official step into adulthood by getting wasted with your parents.